Champagne is the world's most famous sparkling wine, but many regions make their own bubbly based on local preferences and traditions. The oldest of these methods is "pétillant naturel," a French term that translates as "naturally sparkling."
"Pét-Nats" vary in taste and appearance but tend to be lower in alcohol, lighter, somewhat rustic, and budget-friendly. While Pét-Nats lack champagne's toastiness and complexity, their approachability and ability to be served young has encouraged several Virginia wineries to offer one on the menu. Early Mountain Vineyards just released their red Pét-Nat and it is a testament to the wine team's skill. Early Mountain has led the way with Pét-Nat wine in Virginia and shared their skills with other wineries as this style has taken off in popularity.   
How Sparkling Wine is Made
Ironically, the creation of this bubbly concoction was accidental.
Winemakers add yeast to convert grape juice into wine. This initiates the fermentation process where this yeast feeds on sugar, creating alcohol and carbon dioxide.
Normally this gas dissipates harmlessly. But for wine bottled before the yeast finishes its job, a second round of fermentation will occur inside the bottle. This traps carbon dioxide and creates the bubbles that give sparkling wine its distinct appearance.
These bubbles of CO2 sometimes create unexpected hazards. The first sparkling winemakers were no doubt confused about why some of their bottles would periodically explode in the cellar. But when they sampled the bottles of fizzy that survived, they discovered something wonderful.
The first sparkling winemakers were no doubt confused about why some of their bottles would explode in the cellar. When they sampled the bottles that survived, they discovered something wonderful.
They refined this process into what is now known as the méthode champenoise. The winemakers add another round of yeast and sugar to a bottle of still wine to induce a second fermentation. Champagne is the classic example of a méthode champenoise wine, although the process is also used to make sparklings worldwide.
What is Pét-Nat Wine?
The original méthode ancestrale process never disappeared. If anything, it's seen a resurgence as more winemakers embrace minimal intervention winemaking. The new trend is to take a hands-off approach to showcase terroir and varietal personality.
Pét-Nats, as a naturally sparkling wine, lend themselves to this form of hands-off winemaking. Many winemakers choose to keep the lees (dead yeast) in the bottle, creating a sparkling that looks cloudy and tastes rustic and funky. Others take the extra step of disgorging the lees to make a wine that is fresh and crisp. Horton Vineyards (as seen above) is one winery that has a well-established line of sparkling wines as does Claude Thibaut who has specialized in sparkling exclusively.
Pét-Nats at Virginia Wineries
Early Mountain Vineyards' Pét-Nat Wines
Virginia has the luxury of not being bound to any particular style of winemaking. This means local Pét-Nats vary dramatically, sometimes even from the same winemaker. Maya Hood White (seen below) of Early Mountain Vineyards was among the first local winemakers to make this type of sparkling wine. The story of how she made her first few vintages illustrates the different approaches Virginia winemakers use with their pétillant natural.
According to Maya, "The red we change every year. Right now it's petit verdot heavy with merlot. It's 100% whole cluster, with no sulfur added so it's a rustic style. The white uses malvasia and sometimes muscat. It's aromatic, not high alcohol, and fresh.
When I started here in 2014 almost nobody in Virginia was making them. So when I offered Early Mountain to make one, they said go for it, and it's been increasingly trendy.
It's more of a labor of love compared to a traditional sparkling. The first couple years we didn't disgorge it, which gave it more of a funky style. But as it became more popular we started disgorging to remove the solids, which improved their stabilization and made them easier to ship.
We would release in January and it's like a snapshot of the vineyard. There's something unique about it in that you are getting a totally unadulterated version of the wine. It's kind of the first taste of the vintage."
"It's like a snapshot of the vineyard. There's something unique about it in that you are getting a totally unadulterated version of the wine."
Winemaker Gabriele Rausse
Gabriele Rausse is no stranger to adapting his winemaking to local conditions, and his Pét-Nats reflect that philosophy. The 'Godfather of Virginia Wine' came to Barboursville in the 1970s to plant French and Italian vines using know-how from his home in the Italian Piedmont. But Gabriele found himself fascinated by the history of the area. This led him to study Thomas Jefferson's vineyard experiments at Monticello.
As a result, this research led him to Chasselas Doré, a Swiss grape that Jefferson once planted. Chasselas Doré's lower acidity allows it to be enjoyed young, making it a good choice for pét-nats. Gabriele makes his Chasselas Doré under his Vino Dal Bosco label, reserved for more low-intervention wines.
Pétillant Natural at Walsh Family Wine 
Another Virginia winery famous for their 3 distinct Pét-Nats is Walsh Family Wine owned by Nate and Sarah Walsh. The Plateau has a Cabernet Franc base, the "Alta" Plateau is made with Grüner Veltliner, Viognier and Chenin Blanc grapes, and the Sun Room #1 uses Malvasia Bianca fruit from Early Mountain.
Members of the Walsh winemaking team are also responsible for another trio of Pét-Nats under their personal labels. Boden Young releases a Viognier-based wine from Assistant Winemaker Kent Arendt. Winegrower Rich Sullivan makes a Chardonel and peaches version under his Guide Wine brand. Vineyard Manager Ben Sedlins rounds out the trio with a Noriet and Vidal Blanc wine named for his vineyard at Quartzwood Farm.
When asked what gave them the idea for this varied lineup, Nate Walsh explained that two people are to blame: Sedlins and Maya Hood White. "[Sedlins] wanted to make a Pét-Nat and he brought them to my attention in 2018. Maya of Early Mountain guided us through the process to make one. For our first batch, we only made 50 cases and it sold out in weeks.
I wouldn't make a generalization about Pét-Nats because there are a variety of styles. My goal is to keep our Pét-Nats very clean and bright and fresh. If you're familiar with the aromatics of a cellar, a Pét-Nat is the closest we can capture the same aromatics into a sparkling wine."
How to Tell the Difference Between Sparkling Wine, Champagne and Pét-Nat
Only sparkling wine made in the Champagne region of France can qualify as a real Champagne. In comparison to the more famous Champagne and other complex sparkling wines, Pét-Nats are easier to make. While Champagne must spend at least 15 months in the bottle before release, winemakers can release Pét-Nats within several months. Even so, Virginia pétillant natural wines are still rare.
"The most labor-intensive part of making Pét-nat wine is the timing," Walsh explained. "We pick the fruit early but we have to make it in the middle of harvest. So even if the wine is relatively simple to make, the logistics of making it are brutal. That's why wineries that make Pét-Nat don't make very much."
The Future of Pét-Nat Wines in Virginia
Despite these constraints, the number of local Pét-Nats will continue to grow as more people look at sparkling wine as an everyday drink. By 2023, Stone Tower Winery will have an entire new production and events building dedicated to their sparkling wines. In the central region, Veritas Vineyards and Winery has dedicated a full team to their Virginia Sparkling Company since 2019 and Early Mountain Vineyards has no plan to stop making theirs anytime soon. ~
MATTHEW FITZSIMMONS is a Virginia-based wine writer and blogger who has visited nearly every winery in the DMV – most of them twice. Follow his progress.
R. L. JOHNSON is our co-publisher and creative director. Bethke studied at the prestigious ArtCenter College of Design and began her career as a professional photographer in Los Angeles. She moved into graphic design and art direction when she relocated to Charlottesville in 1994. As our company's co-founder and visionary, she enjoys all aspects of storytelling.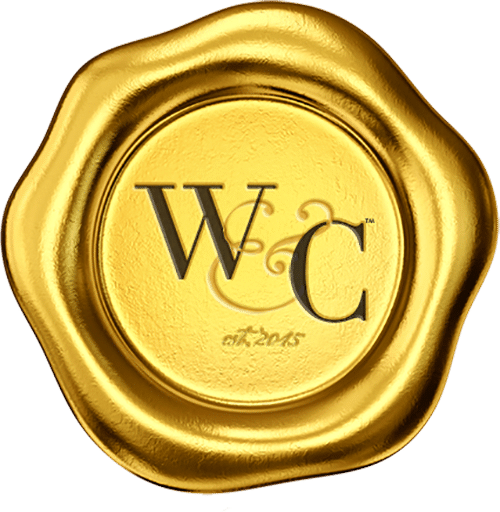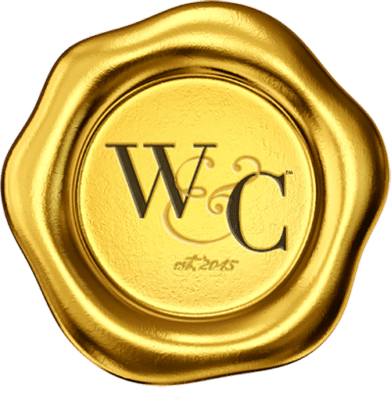 Virginia Wine & Country celebrates elevated living in Virginia Wine Country. Virginia Wine & Country Life is a semi-annual luxury print magazine with a full digital presence. The Virginia Wine & Country Gold Book is an annual guide to the top award-winning wines, wineries and experiences in Virginia Wine Country. The annual Virginia Wine & Country Wedding Planner is an art book of elegant Virginia weddings. The brand includes the Virginia Wine & Country Shop in Ivy, Va. It is a beautiful lifestyle boutique that brings the pages of the magazines to life. Virginia Wine & Country tells the stories of Virginia wineries, the farm-to-table movement, luxury travel, entertaining, art and the elegant country lifestyle. Ivy Life & Style Media also provides branding, web design and PR services for the wine industry.