Winemaker Claude Thibaut smiles warmly as he fills a delicate glass with one of Thibaut-Janisson sparkling wines, the golden bubbles a sea of shining gems celebrating their emergence into the open air. Claude lifts his glass and slowly savors the wine's radiant fragrance—notes of apple, white peach and hazelnut.
The Winemakers of Thibaut-Janisson Winery
This vibrant vino is one of many lovingly produced by Thibaut-Janisson Winery. Based just outside of Charlottesville, the winery focuses entirely on producing high quality sparkling wine varieties. The enterprise is the result of a partnership between long-time friends and esteemed French winemakers Claude Thibaut and Manuel Janisson. Each of these acclaimed vintners classically trained in the art of winemaking in France's Champagne region from a young age.
Claude and Manuel ultimately united behind the vision of creating an original sparkling wine together. Drawn to the Virginia countryside, they found the rolling hills of Charlottesville to be the ideal landscape to bring their vision to fruition.
After working in Australia, Claude made the move to California in 1983 and brought Manuel with him from France. About 25 years later, with a mutual dream of producing sparkling wine, they decided the best place to pursue this next journey was Virginia.
In 2003, Claude, and his wife, came to Charlottesville to consult at Kluge Estate Winery, now Trump Winery. Two years later, with a better understanding of the Virginia terroir and climate, the pair began their joint venture. They released their first nonvintage of Blanc de Chardonnay in 2007. Their second sparkling wine to be released was the Virginia Fizz in the spring of 2011, followed by the X-Tra Brut in 2013 and, finally, the Blanc de Noirs in 2015.
A Passion for Sparkling Wines
The Thibaut-Janisson label is endearingly abbreviated as T-J, a reference to Charlottesville's beloved Thomas Jefferson, lover of winemaking and all things French. Following in Jefferson's footsteps, Claude and Manuel's labor of love and passion for outstanding wine has yielded an impressive collection of critically acclaimed sparkling wines—Blanc de Chardonnay NV, Blanc de Noirs, Virginia Fizz and Extra Brut NV.
The majority of the grapes used by Claude and Manuel are locally grown in the Monticello AVA and at other vineyards in Virginia, ensuring that each bottle perfectly captures the local terroir. Anyone seeking an authentic farm-to-table experience will go "ooh, la la!" for locally crafted Thibaut-Janisson sparkling wines that showcase joyful, effervescent notes and French elegance.
The Blanc de Chardonnay NV grapes were handpicked in early September 2015 from several different Virginia vineyards. Wine lovers will be able to taste subtle notes of apple and white peach with hints of hazelnuts, creating a clean and zesty finish.
The Blanc de Noirs, which is pale pink in color thanks to it being a 100 percent Pinot Noir varietal, marries together Virginia grapes (60%) with grapes from New York's Finger Lakes region (40%). Medium bodied, it gives off subtle strawberry aromas and flavors and leaves a lovely long finish. Both the Blanc de Noirs and the Blanc de Chardonnay were inoculated with selected Champagne yeast and received a small amount of dosage liquor after disgorging to help balance their natural acidity.
The Extra Brut NV—made from 100 percent Virginia Chardonnay grapes—uses the Tête de Cuvée process, meaning first pressing of the grapes. Considered superior in quality, this particular vintage includes a low dosage to preserve its purity and freshness but also a high percentage of reserve wines to help intensify its complexity, depth and richness.
Finally, their Virginia Fizz vintage, also made from 100 percent Virginia Chardonnay grapes, is made using cremant style. Wine connoisseurs will enjoy its apple and peach flavors pair with bubbles that will tickle your taste buds. Claude and Manuel made this particular sparkling with the intent of also being able to use it to make cocktails.
What Foods Pair with Sparkling Wine?
No matter whether you are looking to pair a sparkling wine with breakfast, dinner or hors d'oeuvres, there are many options. And, of course, all wines pair well with a variety of cheeses and meats. Claude shares some ideas on what to pair with each Thibaut-Janisson sparkling wine.
Blanc de Chardonnay – Oysters, Homemade Mac & Cheese and Truffle Parmesan Popcorn
Blanc de Noir – Korean Fried Chicken, Lamb Curry and Miso Salmon (basically anything with a soft and flavourful spice palate) 
Extra Brut – Spring Rolls, Bolognese and Roasted Pork Loin
Virginia Fizz – Pasta Carbonara, Winter Salads and Cinnamon Rolls
These playful sparkling wines are perfect for any celebratory occasion regardless of whether you are commemorating an anniversary or pleasing guests. Looking to sip on something special? Pick up a select bottle of Thibaut-Janisson or another favorite Virginia wine at The Wine & Country Shop in Ivy. If you enjoyed reading this winemaker story, you'll enjoy learning more about RdV Vineyards' Study of Bordeaux, Gabriele Rausse, the Father of Virginia's Vineyards,Winemaker Stephen Barnard and other Virginia food and drink makers.  ~
This article appears in Volume 1 of Wine & Country Weddings. Start your subscription here or give a gift subscription here.
JEN FARIELLO has been taking beautiful photographs since 1996, specializing in journalistic, fine art wedding and portrait photography. Jen's work has been featured in many regional and national publications like Time, People, Rolling Stone, Southern Weddings, The Knot, Weddings Unveiled, Southern Living and Wine & Country Weddings.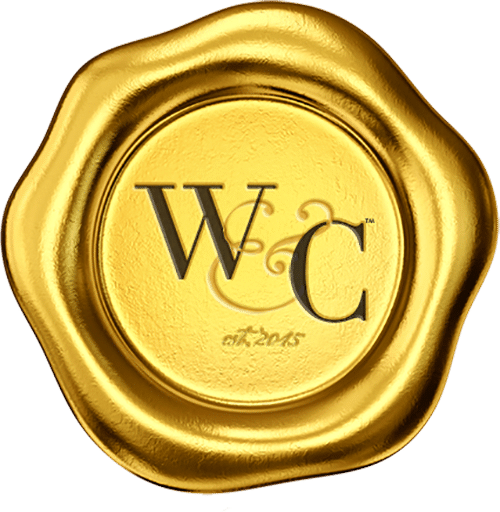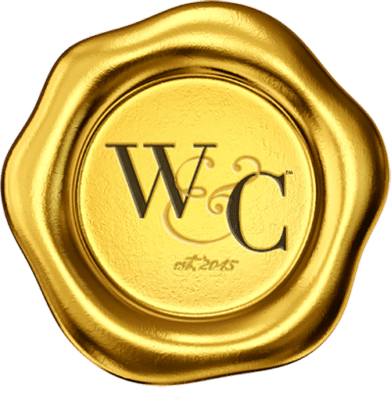 Virginia Wine & Country celebrates elevated living in Virginia Wine Country. Virginia Wine & Country Life is a semi-annual luxury print magazine with a full digital presence. The Virginia Wine & Country Gold Book is an annual guide to the top award-winning wines, wineries and experiences in Virginia Wine Country. The annual Virginia Wine & Country Wedding Planner is an art book of elegant Virginia weddings. The brand includes the Virginia Wine & Country Shop in Ivy, Va. It is a beautiful lifestyle boutique that brings the pages of the magazines to life. Virginia Wine & Country tells the stories of Virginia wineries, the farm-to-table movement, luxury travel, entertaining, art and the elegant country lifestyle. Ivy Life & Style Media also provides branding, web design and PR services for the wine industry.