Lee Hartman, Winemaker at Bluestone Vineyard and President of the Shenandoah Valley Wine Trail is an industry leader. A passionate advocate for Virginia Wine, he has a particular love for wines made in the Shenandoah Valley, where Bluestone Vineyard is based. Hartman is known for being a generous collaborator, curious about everything and willing to experiment. This, along with his tendency to think outside the box and a wicked sense of humor, have made him a respected and beloved member of the Virginia's wine industry.
Winemaker Lee Hartman Discovers his Passion
What led you into winemaking and how did you train?
I was fortunate enough to graduate from college at the same time that my parents decided to start planting a commercial vineyard. I had previously lived in Europe, and while I waited to hear from companies overseas my folks offered me work while I waited. After few years of putting grapevines in the dirt I had that cliche epiphany of "this glass of Chardonnay is just a bunch of dirt and water and sunlight," and I still think it's just the wildest thing. I had previously worked in a restaurant where at the end your shift you had to reset everything to be exactly as it was when you started, and this was the exact opposite. It was a never-ending project that led me to meet great friends, I got to explore new ideas and it connects me to an amazing community of people on 6 continents.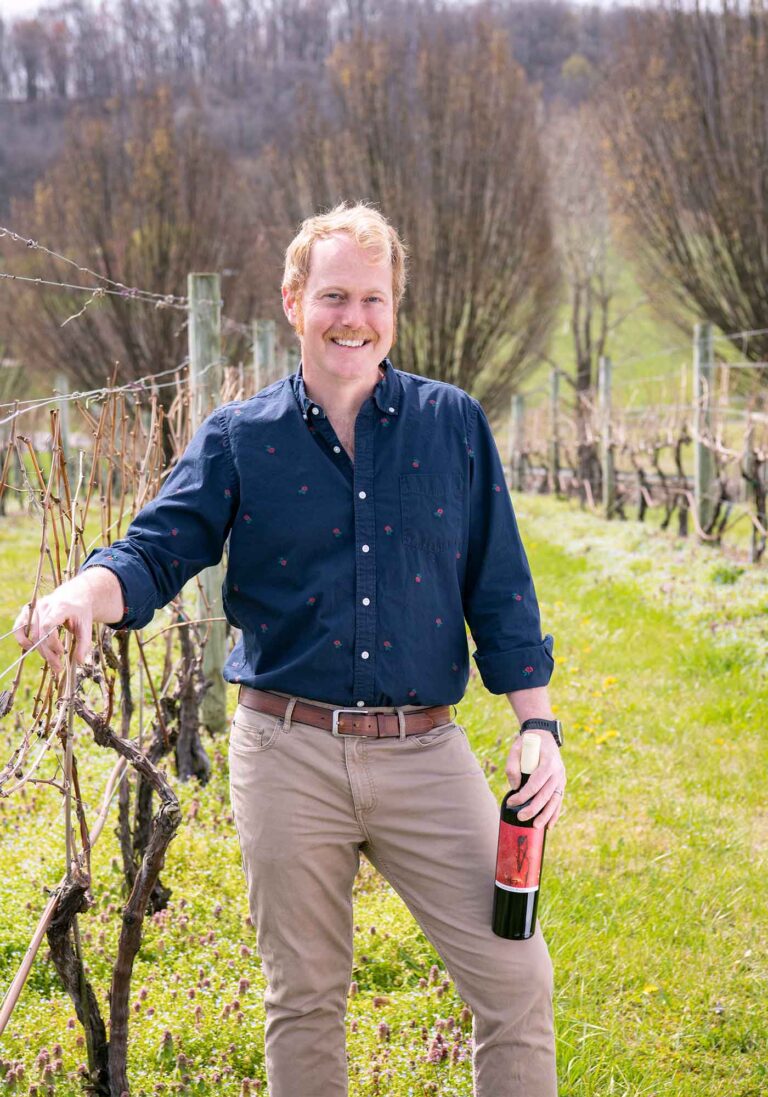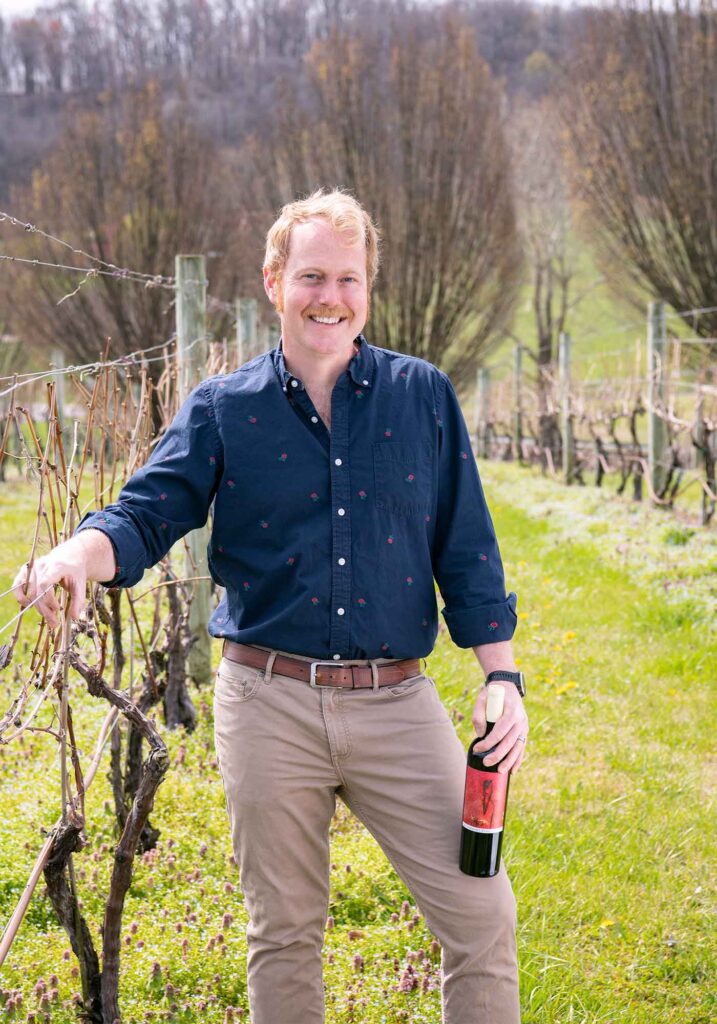 We've had consultants in the winery and in the vineyard, I've taken classes and gone to seminars, and read magazines and books. But the most important part of my ongoing training is talking with friends in the industry who know lots more than I do. Pretty much every winemaker around will tell you anything you want to know so I lean on my neighbors across the state for how to improve what we do.
How has your family inspired your career and love for winemaking?
As I said, I wouldn't have ever found out about it if it weren't for my parents. When I came on board, we had a hobby vineyard of a hundred vines or so in the Shenandoah Valley, and then 2 years later we had about 10,000 of them (now about 30,000) and moved the winery operation from the garage to a winery that I am fortunate to work in. My parents continue to be the ones in the company that work more hours than anyone, and it's in every facet of the organization. They literally wash the linens after weddings, clean the mobile bathroom trailer after concerts, help me fix tractors and give me business advice as I look to work on projects of my own. I go to their kitchen when I have sample bottles of things I'm working on for opinions and when I am hosing out the press at midnight in September my dad always swings down to see how things are going. I would never have gotten into wine if it wasn't for them, and if it wasn't for my brother and I working at Bluestone I know they would have never invested so much time and energy to make it this big. We all blame each other entirely.
What is your proudest accomplishment at your wine estate?
I think one of the obvious answers would be the 3 times we've been selected for the Governor's Case, but while I'm honored the judges enjoyed some of our efforts, I'm honored anytime anyone loves what we do. I'm even more thrilled when others will ask us to help them plant and take care of a vineyard for them, or if another vineyard needs help making their wine. For another winery to say, "here are our efforts from the vineyard, can you take it from here?" is a lot of trust, and when they go through inventory quickly because their guests enjoy those bottles…that's the best.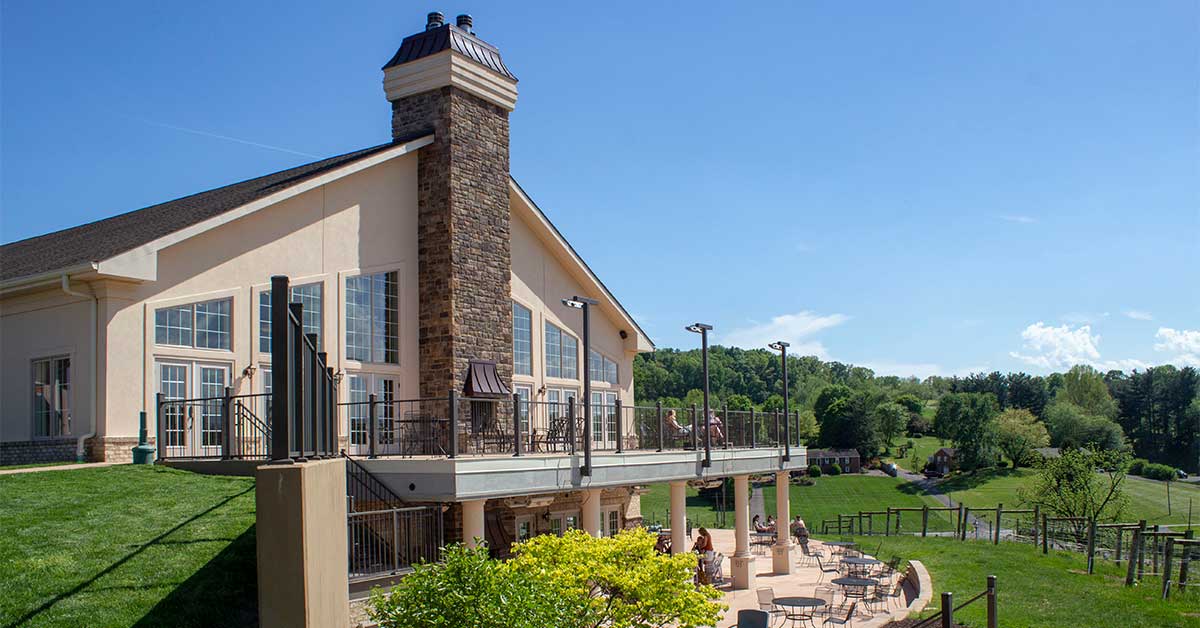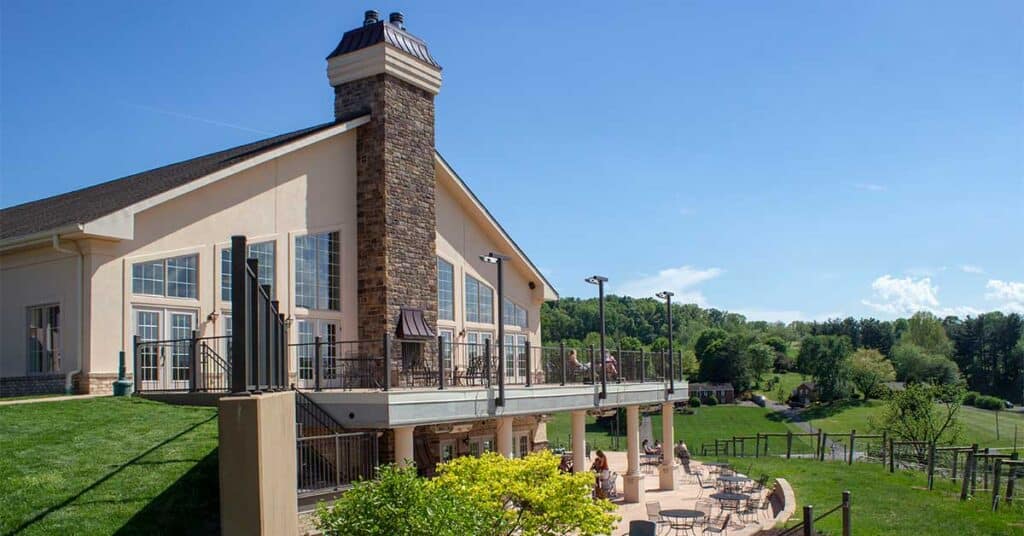 Also, just imagining a project and following through to making it happen is something we take pride in. My motto is "if it were easy, everyone would do it." Turning a blank hillside into a vineyard, and turning that into a bottle of sparkling wine, when I previously didn't know how to make sparkling wine. Sharing that bottle of wine is sharing my home and something that my team built out of an idea. It's wild, and I'm unbelievably lucky to have that.
Making Wine at Bluestone Vineyard in the Shenandoah Valley
How do you feel Bluestone incorporates the specific Virginia terroir into your wine?
I think it's important to remember that Virginia is not a monolith. Chatham Vineyard and Bluestone Vineyard both make killer Chardonnay, but our elevation is 1400 feet. Theirs is 14 feet. These Chardonnays are naturally going to be different, and it's those differences that make me very proud to be a Shenandoah Valley winemaker. At higher elevation we have cooler temperatures and lower humidity, delaying harvest by a little but also making the wine fresher with good acid. Protected by the Allegheny and the Blue Ridge Mountains, we receive half a foot of rain less than they do on the eastern side of the Blue Ridge, which gives our fruit some concentration and keeps things clean. And we're called Bluestone for a reason: our soil is full of limestone, which helps drain the soil and give some texture to the wine. I'm proud to be a Virginia winemaker, but even more so to be one in the Valley.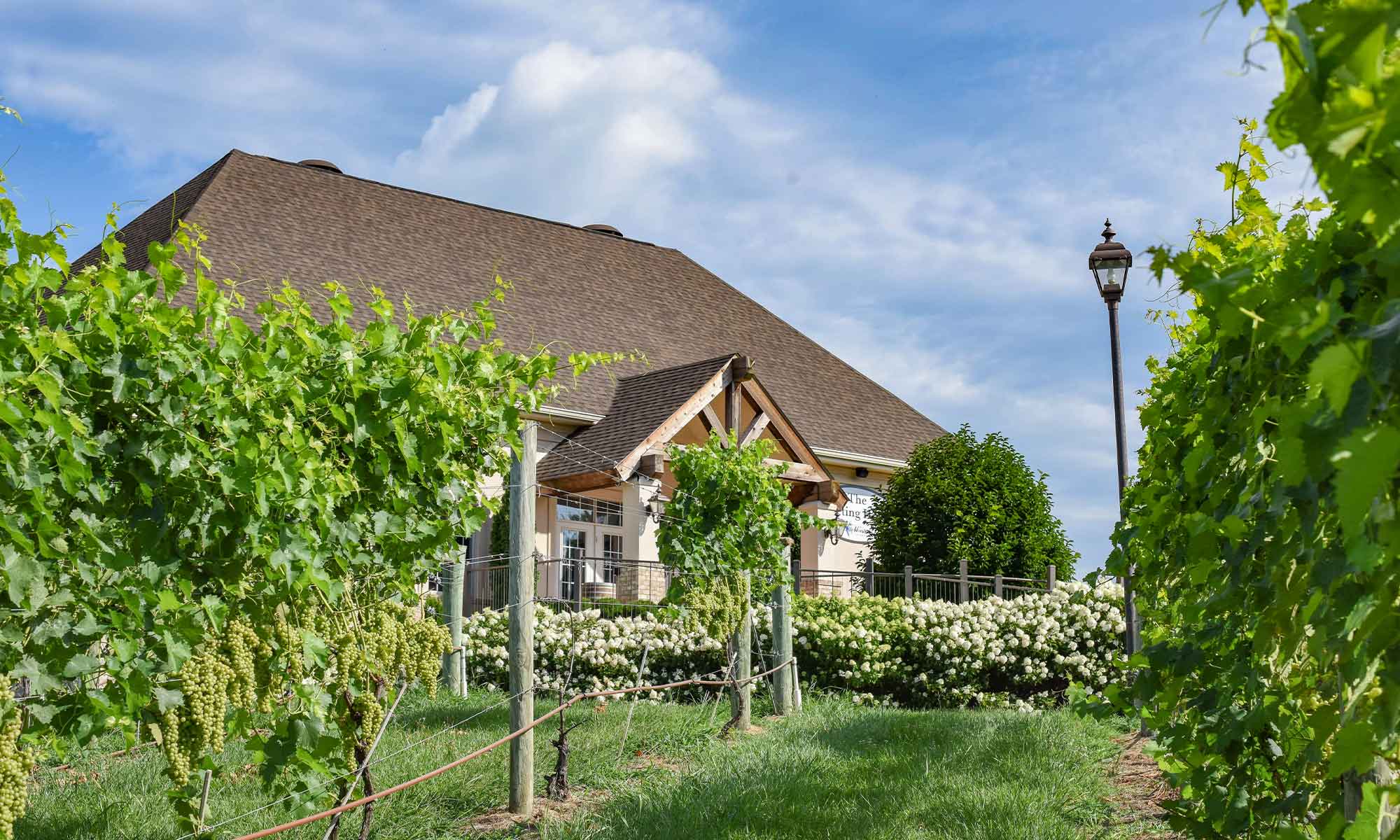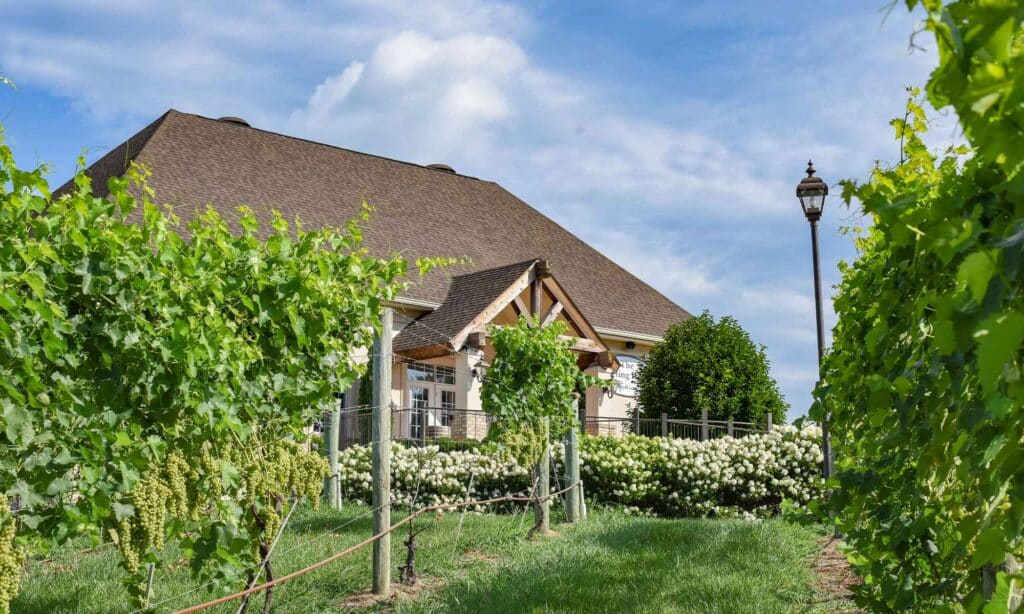 For all these reasons, plus amazing views and fewer crowds, the Shenandoah Valley needs to be on more people's radar. People in the know are already aware, but more people should be talking about it.
What is your favorite wine to make?
Oof…tough call. I don't care how basic it makes me, but I just love Chardonnay. It expresses the site and the hand of the winemaker as well as anything else I do. And I'm very fortunate to work with a high elevation site that is full of rock with a good slope. I love every iteration, from steel to sparkling, but I have a real fondness for barrel fermented. By harvesting tons of fruit on the same day, of the same varietal, I can split it up into different lots: different clones, different press fractions, different barrel ages, different toast levels of oak, different oak forests, different yeasts, different fermentation temperatures, etc. I get to spend the next year evaluating what I like and what I don't, and then at the end I make a blend. It's a blend even though it's 100% Chardonnay from the same field, and it's that much more complex for it. It's probably my desert island wine.
What is a perfect day at work for you?
I love harvest season. There's no time for distraction, and everyone in my life pitches in to allow me to focus on the task at hand, or to drive a tractor for me or to help rake fruit into the destemmer. It's such an extreme focus that I'm often not allowed the rest of the year because we have so many irons in the fire. And harvest also has lots of things going on, but it is all going toward the same goal: doing the work now to take care of a year's worth of effort from the field to make sure that our guests have the best possible experience years from now. It's a lot of weight but I look forward to it.
I also just love finishing some light work in the winery on a Saturday morning. I have the space to myself, get to take my time with my work, and play some mean air guitar while nobody's around. Ya know, a wine dinner is tough to beat, too.
Lee Hartman on the Future of Shenandoah Valley Wineries
What are your thoughts on the future of wine in the Shenandoah Valley?
People who know a lot about Virginia Wine know about the potential of the Shenandoah Valley. It's drier, less expensive, has a built-in agricultural community, and has great terrain. Other wineries from around the state are planting vineyards here because they know of the potential. All we need is a critical mass of wineries and for people to pay attention. It's why I want to help anyone in the Valley get started. Rockingham County has five wineries currently, and I'd give anything to have 25. I've toured three potential sites in the last year, and I hope they turn into vineyards. I don't need more medals, I don't need more Bluestone wines, I need neighbors. We've planted and maintain vineyards for two other families in Rockingham County. If we can get a few more and open some tasting rooms, then maybe more people will come here and see what we're doing.
"I think it's important to remember that Virginia is not a monolith. Chatham Vineyard and Bluestone Vineyard both make killer Chardonnay, but our elevation is 1400 feet. Theirs is 14 feet. These Chardonnays are naturally going to be different, and it's those differences that make me very proud to be a Shenandoah Valley winemaker."

What are future dreams for Bluestone Vineyard?
As it turns out, farming is hard. Something we learned very early on with the 2010 vintage is, if you have awesome fruit, making great wine is really easy. So, while I always dream of expansion and trying new varietals, our biggest goal is to get better at everything we're doing. Can our canopy management get better? Can we make our customers happier? Can we make our employees happier? Can we make wine so great that our customers can't help but be advocates for our work? Wine work is something where you double your work to make a product that is 10% better. It's a lot of precision, and it's something to continuously focus on.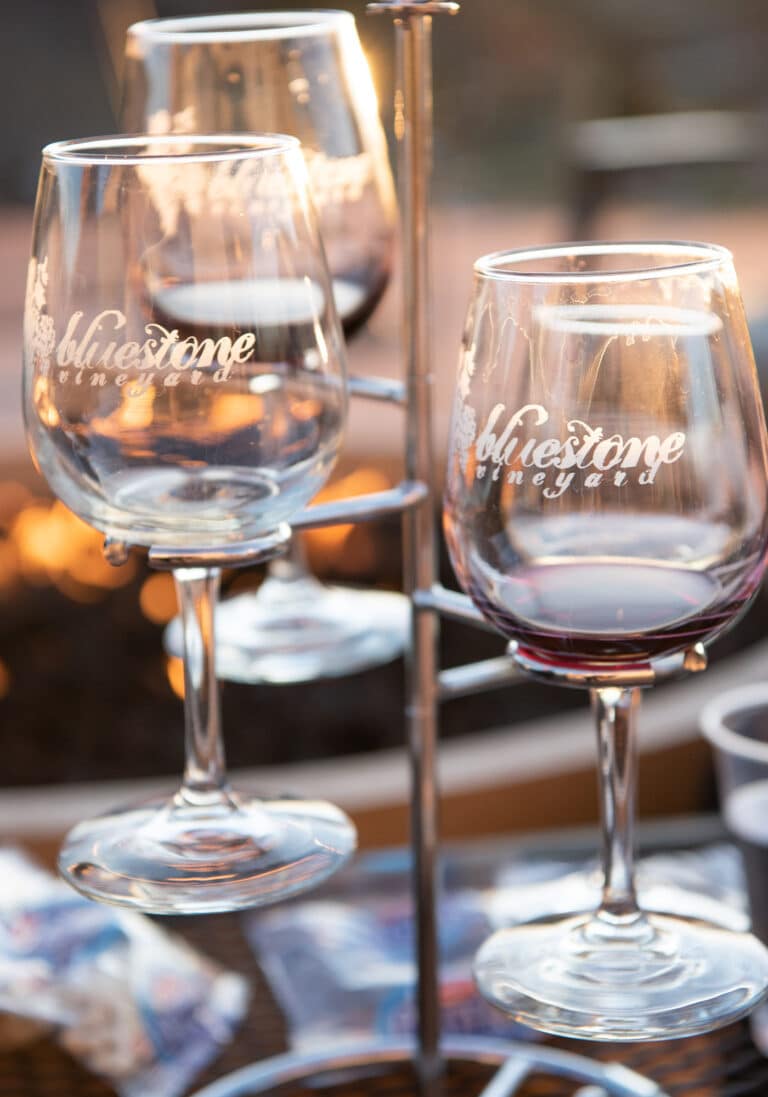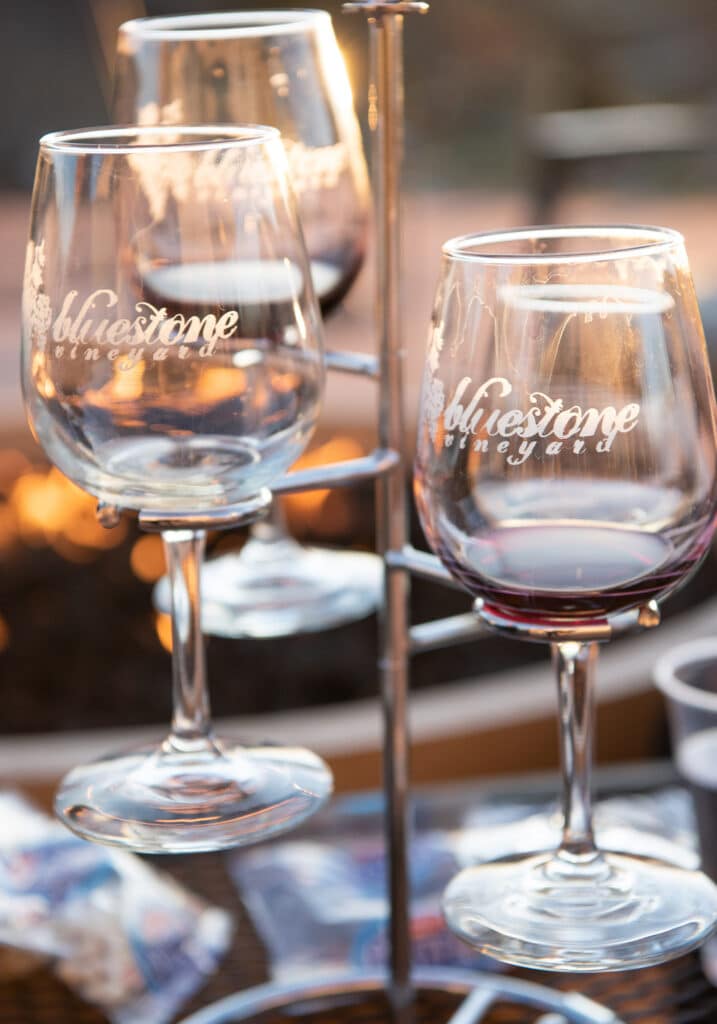 That being said, we have a current line of wines called the Vineyard Site Series that are experimental wines for cork dorks: a white wine made out of Cabernet Sauvignon, Cabernet Franc and Petit Verdot; an amber Petit Manseng; a Chardonnay whose fermentation started in the vineyard; a dry red made out of raisins, etc. We wouldn't release these small batches to the public if they turned into something that was neglected from the back of the fridge. They have to be delicious. You have to like them if you normally drink beer, or if you study maps of Burgundy for fun.
I'm also opening a Bluestone tasting room and wine bar in Downtown Harrisonburg that will open this summer called Rootstock Wine Bar and Provisions. So that's occupying a lot of my brain space at the moment. I hope to see you all there!
What Virginia wine is currently open in your kitchen? What will you eat with it?
Dinner tonight was a salad with spinach and kale from our garden, blueberries, onion and mushrooms with a homemade vinaigrette. Some cheese and meats, partnered with a pét-nat Viognier from Boden Young. Kent, who is a winemaker at Walsh Family, makes his wine there and was kind enough to be our May winemaker for "Wine Amongst Friends," our monthly tasting room takeover. All super great wines, but this seemed the best paired with a salad and a view of the Alleghenies on the porch.
What industry research has been impactful to your work?
Hands down the Winemakers Research Exchange. There have been hundreds of projects from winemakers all over the state and not one aspect of winemaking hasn't been brought up. Every winemaker has many projects they work on every year, but because of the WRE we get to not only sample the work of others, but we get to read writeups of the projects and look at hard data. Joy Ting runs that show, and the volumes of documentation I read through from that work is one of the greatest resources to me. I have long said that there is no reason someone like me should have any business turning over 100 tons of fruit into wine every year, but by having not only Joy but the entire state to learn from, I'm able to figure it out as I go.
Learn more about the life and work of winemakers in Virginia Wine Country. Another Shenandoah Valley winery, CrossKeys Vineyards, produces award-winning wine and serves it alongside internationally-inspired cuisine at their Bistro restaurant. Emily Hodson is an award-winning winemaker at Veritas Vineyards & Winery and Flying Fox Vineyards. Maya Hood White is the winemaker at Early Mountain Vineyards. Gabrielle Rausse has made wine at many Virginia wineries and is considered the father of the modern wine movement. Get to know Nathan Vrooman of Ankida Ridge Vineyards, Doug Fabbioli of Fabbioli Cellars, Caitlin Horton of Horton Vineyards and one of the most awarded winemakers, Luca Paschina of Barboursville Vineyards. Plan your own trip around Virginia Wine Country with our tasting tips for visiting tasting rooms and the different beautiful winery tours available throughout the state. ~
Cover Image by Emily Eby, courtesy of Virginia Tourism Association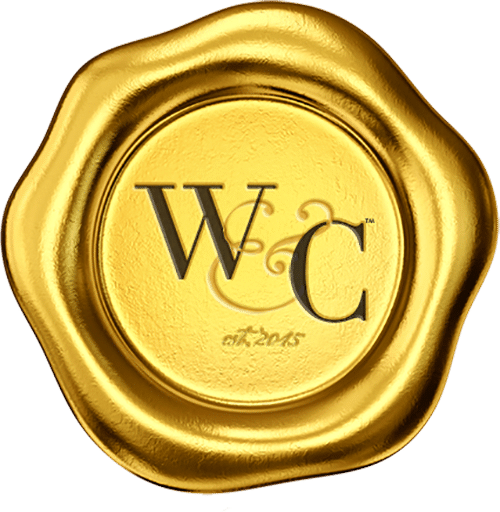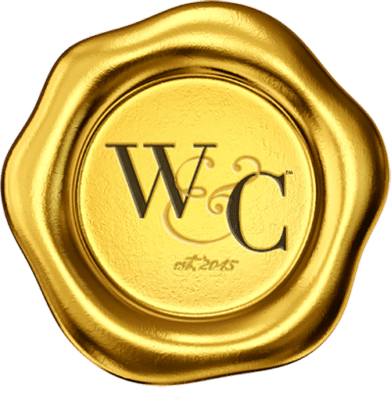 Virginia Wine & Country celebrates elevated living in Virginia Wine Country. Virginia Wine & Country Life is a semi-annual luxury print magazine with a full digital presence. The Virginia Wine & Country Gold Book is an annual guide to the top award-winning wines, wineries and experiences in Virginia Wine Country. The annual Virginia Wine & Country Wedding Planner is an art book of elegant Virginia weddings. The brand includes the Virginia Wine & Country Shop in Ivy, Va. It is a beautiful lifestyle boutique that brings the pages of the magazines to life. Virginia Wine & Country tells the stories of Virginia wineries, the farm-to-table movement, luxury travel, entertaining, art and the elegant country lifestyle. Ivy Life & Style Media also provides branding, web design and PR services for the wine industry.