GOLD BOOK REFERENCE GUIDE
About ten years ago, Steven Spurrier, the man who put California wines on the map overnight with his "Judgment of Paris" tasting in 1976, said, "My favorite North American wine region today is Virginia, because it makes the kinds of wines I like to have a second glass of." What he meant is that Virginia produces wines that are closer to the European style than West Coast wines usually are. 
There really is an ideal way to taste wine, and it's about maximizing the sensory impressions you take from it, combining sensual pleasure with intellectual assessment of the qualities of the wine. Virginia wines tend to have moderate alcohol, fresh acidity and fruit flavors that aren't shouted down by planky oak.
The Steps of A Wine Tasting
First, keep in mind that "tasting" isn't the same as "drinking." Wine professionals always spit wine out after they taste, to keep their heads clear and their palates fresh. This helps not only in remembering what you tasted, but assures that you can stay within legal alcohol limits and get safely home.
When you do a tasting, you swirl the wine in the glass to release aroma esters and aerate it, then put your nose in it. The air in the glass focuses the aromatic esters for maximum intensity. This is why the best wine tasting glasses are tulip-shaped. If this sounds unfamiliar, try lightly pinching the end of your nose while tasting, and see what happens. You will soon realize out how important your nose is to your tasting abilities.
Kevin Zraly, the famous wine writer and educator who founded the Windows on the World Wine School, teaches a "60 Minute Wine Expert" class. He says "chew the wine," meaning after you sip it, instead of swallowing or spitting it out right away, chew it and hold it on your palate. Different parts of your tongue have different kinds of taste receptors. By chewing the wine, you'll experience the fruit, acid and tannin portions, as well as experience the texture and the finish. All of these components are like sections of an orchestra that contribute to a complete and harmonious sensual experience.
Now, remember to do two things: spit out the wine, then write down your impressions as soon as possible in your journal. Tastings are something of a memory game, so notes help keep you focused. For spitting, you can either bring your own cup or ask to use a "dump bucket," which most tasting rooms provide.
How To Sequence Your Wine Tasting
When tasting more than one wine, start with light, dry whites. Go for sparkling first because they're the driest, then fruity and dry whites including rosé, considered by the trade as a white wine. If you're also tasting red wines, you'll want to move in a similar way. Go from lighter and drier to full-bodied, tannic and oaky wines and end with semi-dry red wines.
Don't let others tell you what you will taste. Taste is highly individual, but once you have formulated your thoughts, enjoy sharing them. It's great fun to compare notes. Your wine server might want to describe flavors to expect, but, to keep your tasting experience pure, you might stop them by saying something like, , "I'm looking forward to tasting and enjoying all the flavors—please don't spoil the surprise."
Tasting White Wines from Virginia
For the light, dry white grape varieties, progress from Pinot Grigio, Chardonnay (non or lightly oaked), Sauvignon Blanc or Vidal Blanc. Next do fruity/dry whites like Petit Manseng, Riesling and dry Traminette. For fruity/semi to fully sweet, go from Rieslings, Traminettes and sweet Vidals to dessert wines. While true "ice wines" are rare in Virginia, we do have ice-style wines made from artificially frozen grapes.Virginia also produces many other award-winning dessert wines. Passitos in particular have won many awards in our region, including the Virginia Governor's Cup in 2021.
For tasting reds, start with fresh, fruity, low-tannin varieties like Chambourcin (unless it's a "reserve" style aged in oak) or Pinot Noir. The red Bordeaux varieties are the backbone of Virginia red wines, but unlike in France, Cabernet Sauvignon isn't used as often. It doesn't ripen well in much of the state's heavy clay soil, though it is doing better in Northern Virginia and the Shenandoah Valley.
Most Americans think of wine grapes as stylistic brands. But with the red Bordeaux varieties, the French have shown that blends can create a wine where the whole is greater than the sum of its parts. It's a good idea to taste pure varietal versions of these grapes, such as Cabernet Franc, Merlot and Petit Verdot. This will let you become familiar with their "fingerprints."
For Cabernet Franc, look for red or black cherry aromas and flavors, black pepper and a hint of baking spices. For Merlot, look for subtle sexy aromas of black fruits and herbs, with smooth tannins, blackberry and chocolate notes. For Petit Verdot, look for black briar fruits and lavender/violets on the nose, with ripe briar fruits and lush smooth tannins on the palate. Be careful with wine aged in oak, which can change taste impressions.
Tasting Virginia Meritage (Red Bordeaux Blends)
Once you've gotten used to Virginia's style with these three red Bordeaux grapes, consider that many industry members believe that wines blended from these grapes are the best Virginia red wines today. Meritage is the American term for wines blended from the Bordeaux varieties. Examples of flagship Virginia red blends include Barboursville Vineyards' Octagon, which is usually about 60 percent Merlot. Linden Vineyards' Hardscrabble is usually about 60 percent Cabernet Sauvignon. Muse Vineyards' Clio is a four-way blend. Houndstooth by Bluestone Vineyards is a St. Emilion-style blend of Merlot, Cabernet Sauvignon and Cabernet Franc.
When tasting dry Virginia reds, after tasting any light, non-tannic varieties, start from Cabernet Franc and progress to Merlot to Petit Verdot to Cabernet Sauvignon. This progression tends to increase in tannin and oak levels. Finally, try the red Bordeaux blends followed by Tannat and Nebbiolo. Once you've gotten used to Virginia's style with these three red Bordeaux grapes, consider that many experts believe these blends are the best Virginia wines today.
How to Journal Your Wine Tasting
Bring along your Virginia Wine & Country Gold Book as your wine journal to write down your tasting impressions. They don't have to be complicated. You want to list the winery name, name of the wine, the vintage, so you can read with confidence later. You might include prices, too, to help determine what you choose to buy at the end of the day.
If you're new to wine tasting, the main questions you want to answer are, do you like it? If so, how much? And why? What is it you're tasting that you enjoy? These notes are for you, not for review or critique by anyone else.
When you visit a working vineyard and winery, the view and the atmosphere are part of what you're paying to enjoy. This can include scenery, music, food, gardens and relaxing with friends. Officially called agri-tourism, it makes being a wine consumer more rewarding than just pulling bottles off a shelf. You're getting a total experience, so follow these tips to make your next wine tasting as enjoyable and memorable as you can.~
RICHARD LEAHY Richard Leahy is an author and wine professional based in Charlottesville. His book "Beyond Jefferson's Vines", the definitive book on Virginia wine, is available on Amazon in a revised third edition (2020). He started Adventure Wine Tours in September 2022, offering custom, curated tours of Virginia wineries, at adventurewine.tours.
R. L. JOHNSON is our Co-Publisher and Creative Director. Bethke studied at the prestigious ArtCenter College of Design and began her career as a professional photographer in Los Angeles. She moved into graphic design and art direction when she relocated to Charlottesville in 1994. As our company's co-founder and visionary, she enjoys all aspects of storytelling.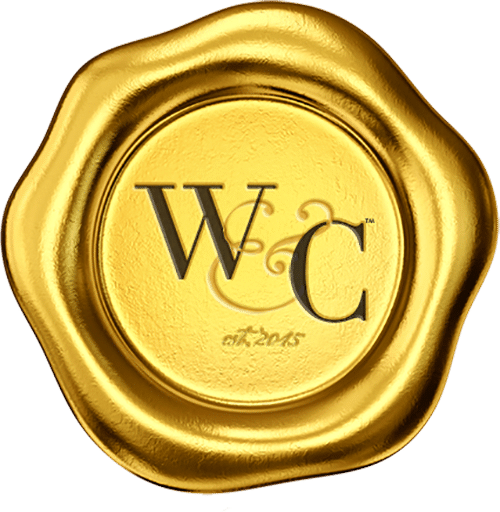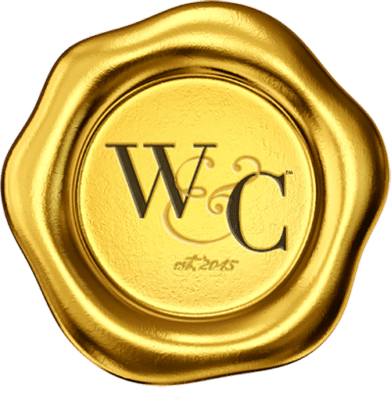 Virginia Wine & Country celebrates elevated living in Virginia Wine Country. Virginia Wine & Country Life is a semi-annual luxury print magazine with a full digital presence. The Virginia Wine & Country Gold Book is an annual guide to the top award-winning wines, wineries and experiences in Virginia Wine Country. The annual Virginia Wine & Country Wedding Planner is an art book of elegant Virginia weddings. The brand includes the Virginia Wine & Country Shop in Ivy, Va. It is a beautiful lifestyle boutique that brings the pages of the magazines to life. Virginia Wine & Country tells the stories of Virginia wineries, the farm-to-table movement, luxury travel, entertaining, art and the elegant country lifestyle. Ivy Life & Style Media also provides branding, web design and PR services for the wine industry.