For Winemaker Emily Hodson of Veritas Vineyards & Winery and Flying Fox Vineyard, winemaking is about achieving a natural, balanced expression of the fruit. Being one of the most award-winning winemakers in Virginia is just a plus. Since completing a master's degree in oenology and working alongside her father at Veritas's inception, Hodson continues to help the winery garner numerous awards each year, including five golds at the 2021 Virginia Governor's Cup alone.
Winemaker Emily Hodson Discovers Her Passion
How have your parents inspired your career and love for winemaking?
I love working with my parents, and their love of wine has been a big influence my whole life. It has set the groundwork for my love of wine, and therefore my constant curiosity in winemaking. You have to love wine to love winemaking. You have to have that constant set of questions and that constant ability to look at the why of what you are doing in order to keep learning and progressing. My parents' biggest inspiration for me was the actual planting of the Vineyard in 1999. At that point in my life, I had grown up learning and loving wine, but it had never occurred to me to look at it as a career.
I helped my parents as they established Veritas Vineyards & Winery, but it was every piece of the starting out that I fell in love with. I loved being in the field, being outside watching the progression of the vines from planting to fruiting to harvest to senescence [the process of aged leaf drop]. I love the processing and the logistics of the actual physical processing from grapes to juice, and I love all the measurements and aromas and flavors and smells that it is my job to monitor through the harvest season. I love the challenge of making sure everything fits in tanks and barrels, and I love putting final blends together to summarize everything we did in our years' work. The fact that they let me do this for them every year is the greatest gift and keeps me engaged and constantly inspired.
What's your favorite part of the job?
Harvest is absolutely 100-percent, hands down my favorite part of my job. It is the culmination of a lot of farming and attention to detail in the field, and it is also such a beautiful hands-on way to frame all the nuances of the details of the vintage. The beauty of growing grapes in Virginia is that there are so many different expressions of a vintage. From hot dry vintages to long cool vintages and rainy vintages, I love watching the season progress and thinking about how I am going to show off the vintage in the cellar.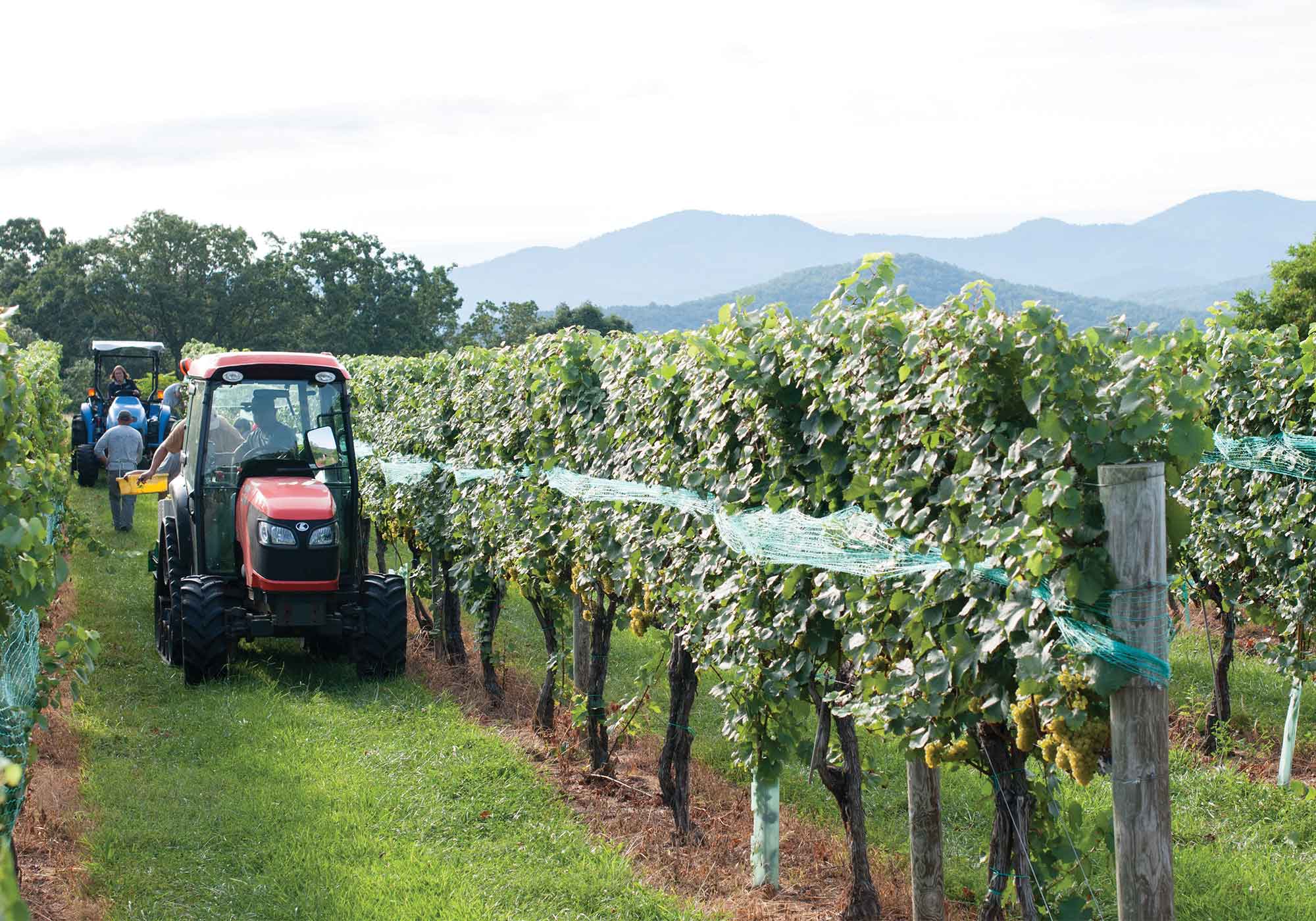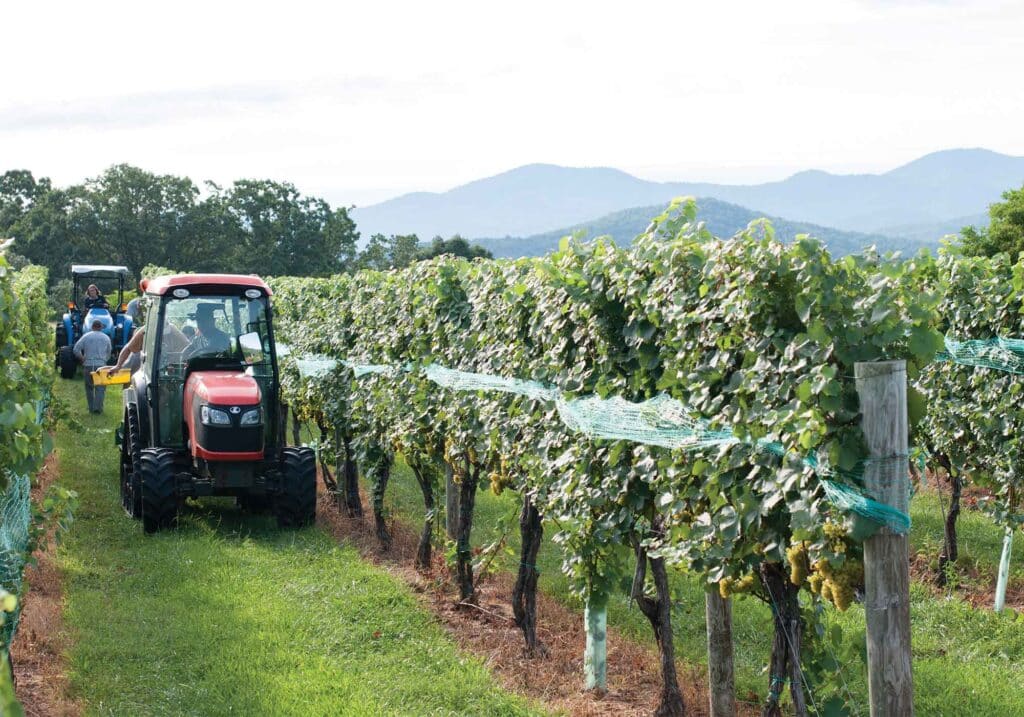 Making Wine at Veritas Vineyards & Winery
What is your favorite part of the winemaking process?
My favorite part of the winemaking process is fermentation. It is such an active, alive process and really expresses the bones of the wine as it ferments. I love checking in on each of the ferments every day and tasting and watching the progression of flavors and the balance of the wine.
Even after 20 years, I still find the process absolutely magical, as it bubbles away, builds up temperature and transitions from juice, which is so sensitive and vulnerable, to wine, which is so strong and stable, and can withstand time and constantly changes as it ages. I also love that the process of fermentation creates a 'snapshot' or freezes in time the culmination of all of the nuances of the growing season— the number of hot days shows, the amount of rain shows, the cool nights show. Not everyone will taste these things in the wine, but I certainly feel like it is all in there.
How do you feel Veritas incorporates the specific Virginia terroir into its wine?
I can hardly help the incorporation of terroir into my wine, and I see it as my primary job every year. I love all the tiny little differences in each of my vineyards—all impacted by aspect of planting, primary soil type and elevation on the property. I see allowing the specific character of each of the blocks of vineyard to express their differences as my primary goal as a winemaker.
"I see allowing the specific character of each of the blocks of vineyard to express their differences as my primary goal as a winemaker."

What is your favorite Veritas wine to make?
I get asked this question a lot and, actually, it is an almost impossible question to answer. I love each wine for different reasons. Some of them I love the challenge; some of them I love the simplicity. I do have a very soft spot in my heart for making Sauvignon Blanc, because it was one of the first wines as a young adult that I started to obsess about… Fast forward to getting to make it every year, and capstone it with the fact that it is one of the first grapes in the cellar. What that means for me is that it is a quiet time in the cellar. I have four or five active fermentations instead of 20 or 30 active fermentations. I find it to be a very foundational start to harvest every year with the smell of fresh aromatics wafting through the cellar.
Emily Hodson on the Future of Virginia Wine
As such a leading female figure with so much education and experience in the field, what would you say to other women looking to pursue a career in winemaking?
I can only thank my peers in my industry for the fact that I have always felt like one of the winemakers, not one of the female winemakers. I think for anyone wanting to pursue a career in winemaking you just have to get into the field and start doing it. I think that is really important, because while there is a lot of allure to being a winemaker, the actual day-to-day tasks are maybe not what you would envision.
So, I think take some time to work in the vineyards and sweat like crazy in the July and August heat surrounded by bugs and deer. If you can still find the beauty in being out in the fields with all of the amazing sounds of hawks and smells of fruit and fresh cut grass, then you will do just fine. Cellar work is amazing, but there is a lot of cleaning involved and practical logic and order of operations. I love cleaning, racking and finishing wine, but it is not everyone's cup of tea. So, I would suggest working in the industry before committing to a degree program.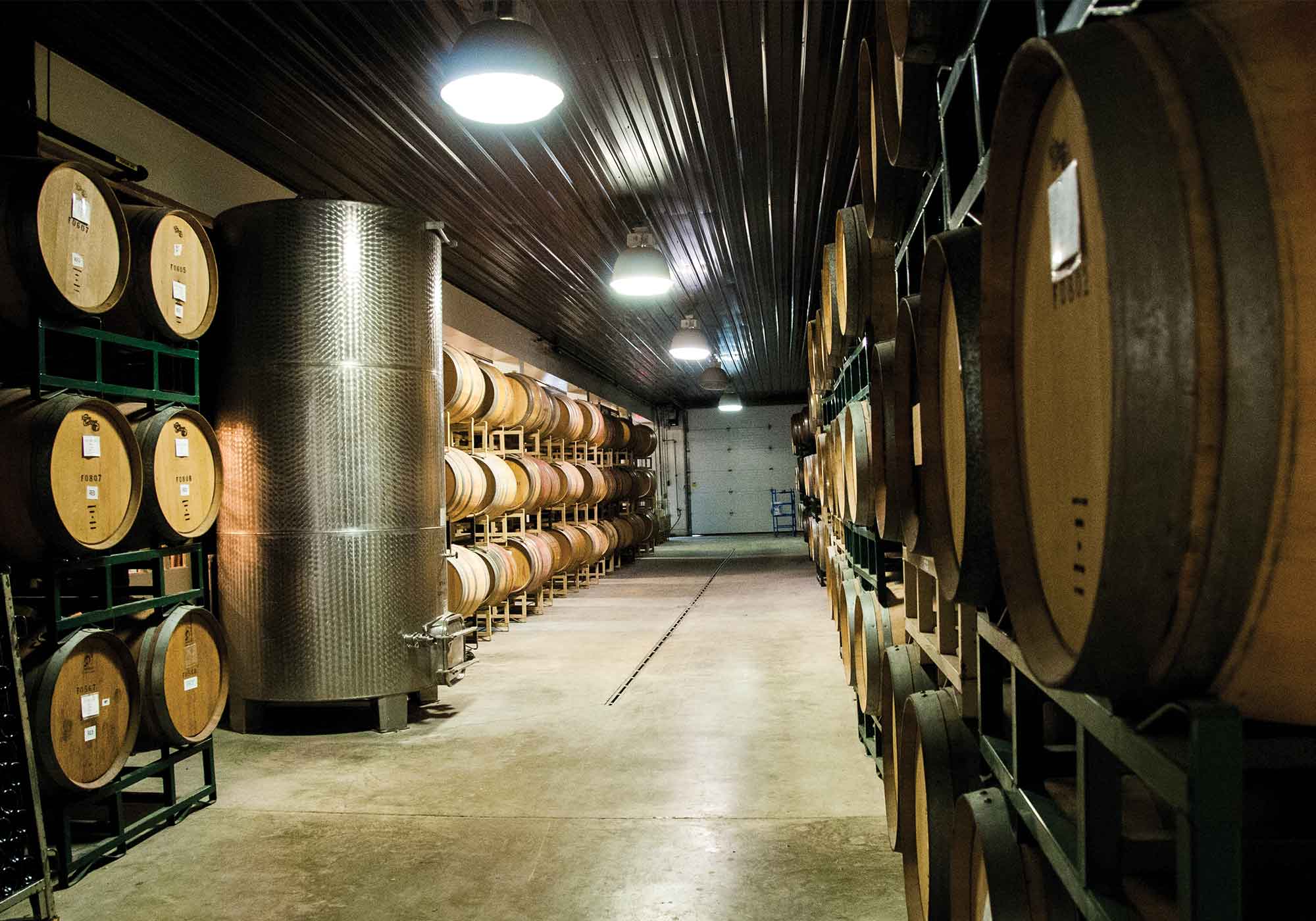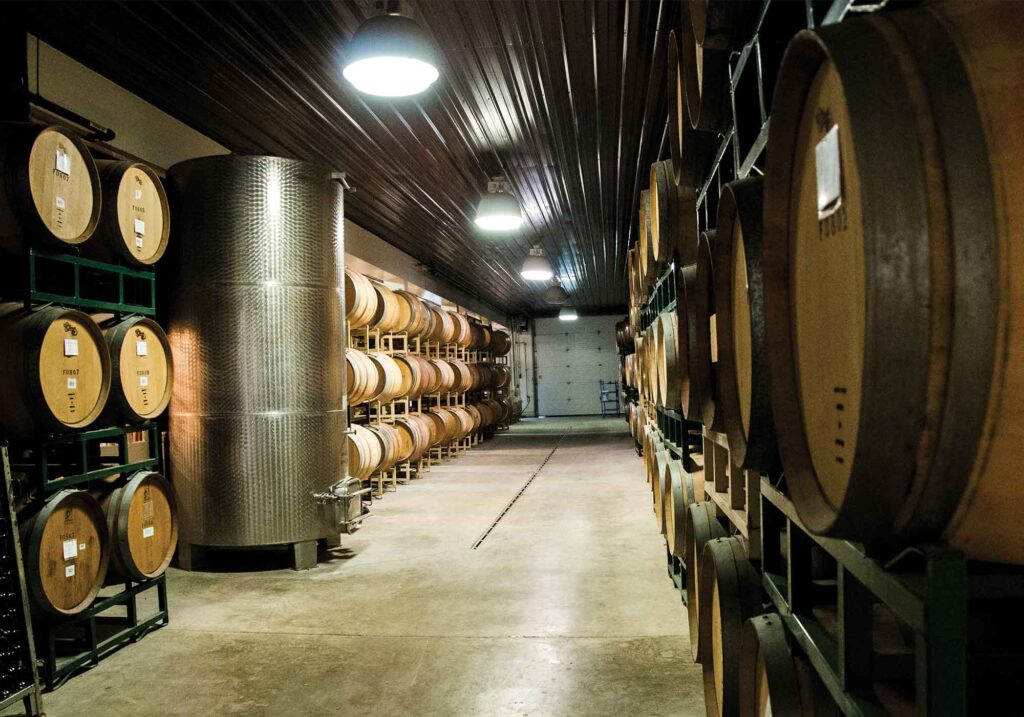 What do you see in Virginia wine's future?
I love the trajectory of the Virginia wine industry. We are getting stronger and more focused with our winemaking and our planting choices. I think that in the last 30 years we have been growing and trying out different varietals and clones and farming techniques, and in the last 15, we have been making significant steps in wine quality and our ability to be true to our roots and express the specific qualities of our growing environment. We are being recognized more and more as a quality wine region, and it has been a lot of fun to be a part of that growth.
What Virginia wine is currently open in your kitchen?
I actually just opened a bottle of Keswick Vineyards' Meritage, and it is inspirational. I love drinking Virginia wine, because I am so proud of the work that we are all doing here.
You can find winemaker Emily Hodson at Veritas Vineyards & Winery or Flying Fox Vineyard, producing award-winning wines alongside some of Virginia's best. Read about more of Virginia's finest winemakers.
Learn more about the life and work of winemakers with Wine & Country Life's editors. Maya Hood White is the winemaker at Early Mountain Vineyards. Gabrielle Rausse has made wine at many Virginia wineries and is considered the father of the modern wine movement. Get to know Nathan Vrooman of Ankida Ridge Vineyards, Stephen Barnard of Keswick Vineyards, Doug Fabbioli of Fabbioli Cellars, the most awarded winemaker, Luca Paschina of Barboursville Vineyards and Shannon and Caitlin Horton of Horton Vineyards. The annual Governor's Cup Awards honors the best Virginia wines each year. ~
NADIRAH MUHAMMAD is a graduate of George Mason University's Rhetoric & Writing Studies Program and serves as a freelance writer for Virginia Wine & Country Life. She is dedicated to exploring the world through writing and adding eloquence to everyday life.
R. L. JOHNSON is our co-publisher and creative director, Robin Johnson Bethke, who began her career as a professional photographer in Los Angeles before moving into graphic design and art direction when she relocated to Charlottesville in 1994. As our company's co-founder and visionary, she enjoys all aspects of the publishing process from story conception to graphic design to photography. Her work is often seen in many of our publications.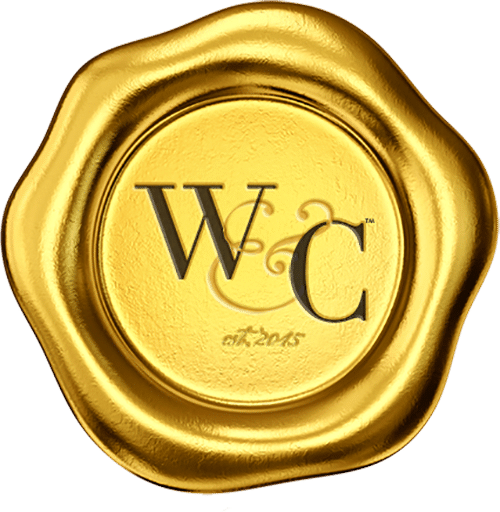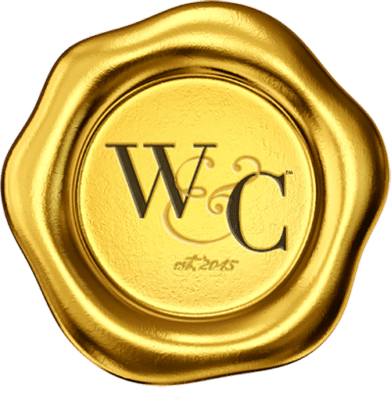 Virginia Wine & Country celebrates elevated living in Virginia Wine Country. Virginia Wine & Country Life is a semi-annual luxury print magazine with a full digital presence. The Virginia Wine & Country Gold Book is an annual guide to the top award-winning wines, wineries and experiences in Virginia Wine Country. The annual Virginia Wine & Country Wedding Planner is an art book of elegant Virginia weddings. The brand includes the Virginia Wine & Country Shop in Ivy, Va. It is a beautiful lifestyle boutique that brings the pages of the magazines to life. Virginia Wine & Country tells the stories of Virginia wineries, the farm-to-table movement, luxury travel, entertaining, art and the elegant country lifestyle. Ivy Life & Style Media also provides branding, web design and PR services for the wine industry.