One of Virginia's most beautiful vineyards began with a picnic and a bottle of Pinot Noir. Bob and Nikoo Bakhtiar were musing with friends what they would do with the beautiful land around their newly built home in Virginia's Shenandoah Valley. The stunning tract of fertile rolling hills nestles up near Massanutten Mountain—famous for cutting up through the landscape and dominating the horizon. On that day, Nikoo's friend, Joy Strickland, suggested that they plant a vineyard on the land. "The worst that could happen is you make a little wine for yourselves," Joy said. "I told her, 'If we ever make wine, we'll name it after you,'" says Nikoo.
After mulling over the idea for some time, the Bakhtiars, pictured below, planted their first vines in 2001. In 2006, they bottled their first vintage, followed by the opening of their winery tasting room in 2008. And true to Nikoo's word, guests can still enjoy Joy Red and Joy White at the winery.
As you enter the 125-acre estate winery today, you will notice the unique gold crossed keys decorating the gate. In the spirit of the nearby Old Cross Keys Tavern, a popular gathering place in the early to mid 19th century, the Bakhtiar family strives for the winery to be a welcoming hub in the community. 
"The keys embody our goal of producing exquisite wines, delicious food and fabulous events," the Bakhtiars share. More importantly though, "they are a daily reminder that we are here to provide an excellent experience for every guest."
The Team at CrossKeys Vineyards
Bob's passion and extensive career as an executive in the hospitality industry meant the couple had a wealth of experience to draw upon for their winery. Inspired by their many travels to Tuscany's wine country, the architecture of the estate and the winery's tasting room are modeled after an Italian villa. The layout of the complex has the guest in mind, with a wine tasting room and farm-to-table restaurant. There is also a large central ballroom at CrossKeys Vineyards that spills out into a generous courtyard for celebrations.
Today, the property is home to 36 acres of vines and 12 varietals of grapes with plans to expand. All of the wines are made from estate grapes.
As for the wine itself, Steve Monson (seen below), CrossKeys's head winemaker, is uniquely in tune with the local vineyards. "There's a spirit of experimentation on this side of the mountain," Monson says. And he's right; CrossKeys has led the way to defining this emerging young wine region. The Shenandoah Valley is finding its voice in winemaking.
The Bakhtiars' vine and wine philosophy is driven by this "pioneering spirit of trying to understand our site," Monson says.
The stunning tract of fertile rolling hills nestles up near Massanutten Mountain—famous for cutting up through the landscape and dominating the horizon.
Not surprisingly for this family-run estate winery and vineyard, community events, such as wine dinners, make up a large part of its identity. Bob and Nikoo's sons, Saam and Babak, direct operations and marketing, and infuse an exciting youthful energy into the business. From their weekly Friday night "Concert Series" to their monthly "Salsa Nights," CrossKeys focuses on their guests' overall experience.
CrossKeys Vineyards' Weddings and Special Events
In addition to holding their own winery events, CrossKeys Vineyards also is available to visitors to rent. With the beautiful vista and myriad of luxurious spaces at the vineyard, it's the perfect place to celebrate a special occasion or wedding and reception. Whether you choose the gorgeous Tuscan Villa or the full-service outdoor venue option, the ambience is magical. 
Guests may choose from multiple spectacular rental options to enjoy any celebration. The Signature Rental is tailored to larger parties of up to 200 guests and includes access to the Key Room, Vineyard Room, Piazza, Courtyard, Veranda, and Bridal Suite. The Vista Room and Terrace rental at this beautiful Virginia Vineyard is perfect for more intimate parties of 20 to 70 guests and includes the Vista Room, Terrace and Bridal Suite.
For all events at the winery there is onsite gourmet catering and professional event staff. There is also an event manager to work side-by-side to create the perfect occasion with minimal stress.
CrossKeys Vineyards Bistro Menu
A bistro is typically defined as a small casual restaurant with a relatively inexpensive and simple menu. While the Bistro at CrossKeys has the intimate, European atmosphere of its traditional counterparts, the food has been elevated to a fine dining experience. Open for lunch, dinner, Sunday brunch, and special occasions, the Bistro serves an upscale menu of artfully crafted dishes that cater to all. There are dairy free, gluten free, vegan and vegetarian items on the menu to please anyone in your dining party. All dishes are created with fresh ingredients and made to pair well with delectable CrossKeys Vineyards wines. Each menu item comes with a specifically suggested wine pairing sure to complement the food. You can also enjoy a flight of wine alongside your meal to see how the flavors play together.
CrossKeys Vineyards' Award-Winning Wine
The Petit Verdot was CrossKeys Vineyards first and is the most successful in regards to quality. Their best seller is the Vidal Blanc. Touriga Nacional—a grape commonly used to make Port wines in Oporto, Portugal—was originally planted for the CrossKeys port-style wine, called "Tavern." Touriga continues to go into the Tavern wine, but the winery team liked it so much as a dry red in 2015, that now they'll also bottle separately in great vintages.
CrossKeys's 2020 Blanc de Noir and 2019 Ali d'Oro — a sparkling and a dessert wine, respectively — each won a gold medal in the 2023 Governor's Cup competition.
A popular line of fruit-infused, Vidal-based wines called Fruit d'Vine do well in the tasting room and at festivals. From peach and apple to hops, the collection offers wine enthusiasts a sweet treat for those spring and summer eves.
Shenandoah Valley Wine Region
The site is quite special, and the soils in the larger Shenandoah Valley AVA (American Viticulture Area) are unique. There's bedrock of ancient limestone, and the clay-based topsoils have nice moisture balance; "they don't get waterlogged, and they don't dry out either," Monson says. In the summertime, the Shenandoah Valley wine region and Rockingham County (CrossKeys Vineyards) is known to be cooler than the Monticello AVA, which surrounds Charlottesville. The cooler temperatures oftentimes mean the grapes retain more acidity, which translates to balance and texture in fine wine.
Specific to CrossKeys Vineyards, they've discovered a few soil anomalies and have friable shale bedrock, with rich topsoils. As the topsoil gets shallower, the vine size gradually decreases as the vines work a little harder to get through the bedrock. They recently discovered a vein of black rock running through their Chardonnay vineyard.
Visit Harrisonburg, Virginia
Fifteen minutes from CrossKeys Vineyards is Harrisonburg. Harrisonburg is home to mover 200 restaurants, charming shops, craft breweries and lovely inns. As a bustling university town, there are many art and cultural opportunities to enjoy. The city's vibrant downtown district is a designated First Arts and Cultural District, First Culinary District of Virginia and award-winning Main Street Community. James Madison University has more than 20,000 students, and their sports events draw enthusiastic crowds to cheer on the JMU Dukes.
Harrisonburg is known as the outdoor adventure capital of the Shenandoah Valley.  With access to the George Washington and Jefferson National Forests, Shenandoah National Park, and numerous parks, trails, and waterways, there are many opportunities to be outdoors. The region is also a mecca for cyclists and an IMBA Bronze Level Ride Center.
Places to Stay Near Harrisonburg
Hotel Madison is the largest hotel in the region and serves as a refined event venue as well as offers fine dining. Friendly City Inn Bed & Breakfast is a beautifully restored 1865 mansion in the city of Harrisonburg. Another historic property is the Victorian treasure, The Joshua Wilton House. In addition to cozy guest rooms the property also includes a fine dining restaurant.
Places to Eat Near Harrisonburg
One of the most raved about eateries in Harrisonburg is the BoBoKo Indonesian Cafe. Top-quality Asian-fusion dishes are complemented by the casual atmosphere. If you're opting for something a little more formal, the Joshua Wilton House is the go-to for fine dining. Diners choose from an array of elegant American fare.
Places to Shop Near Harrisonburg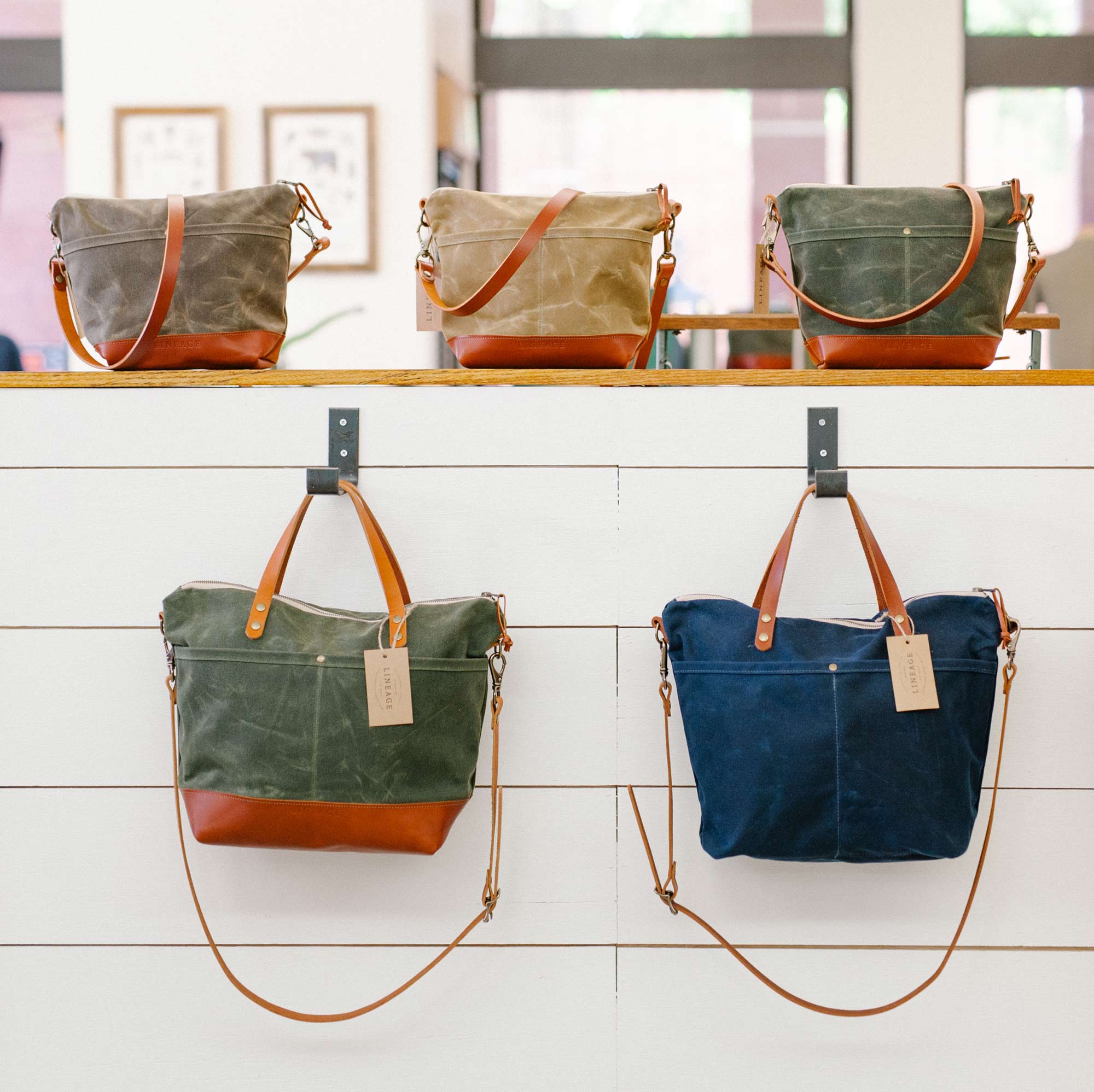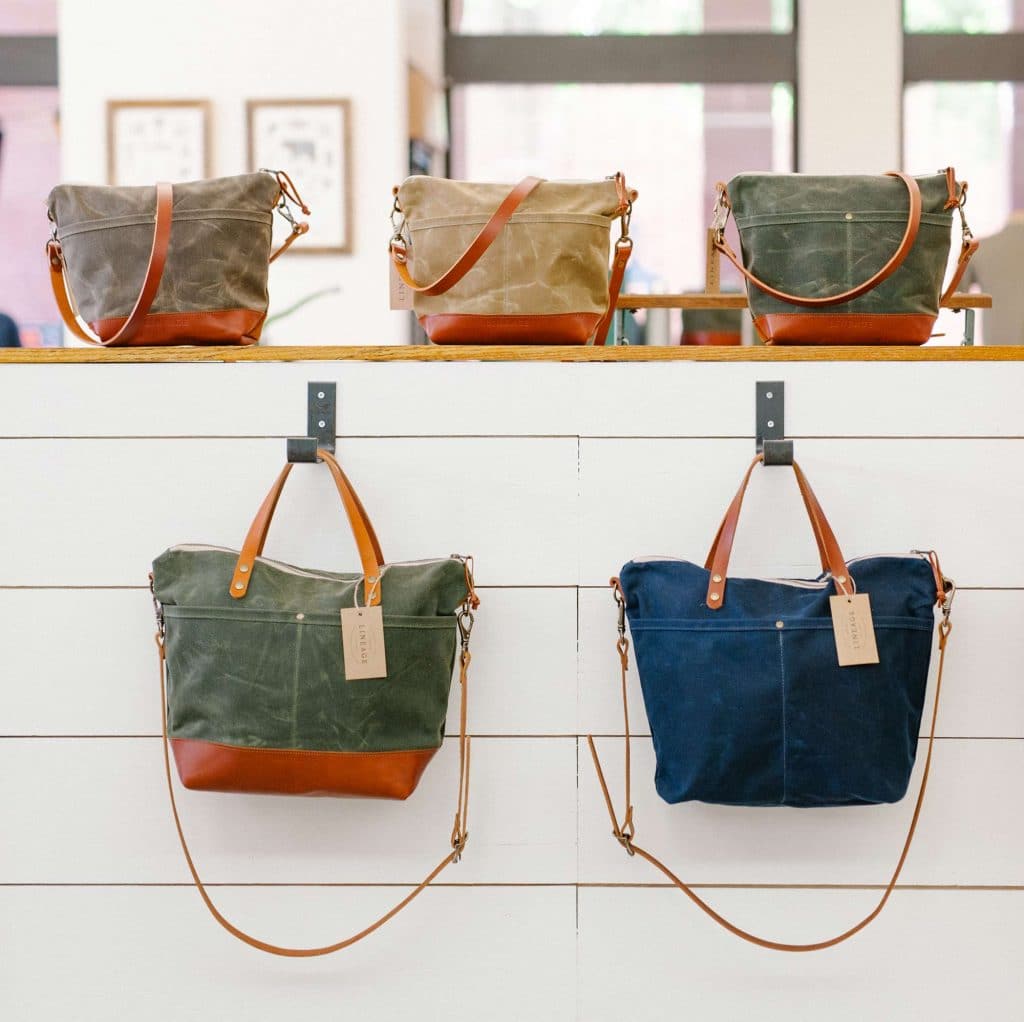 It's easy to spend an entire day strolling through the shops in downtown Harrisonburg. Start at Downtown Books to pick up your next read. Head to the Water Street Vintage & Bohemian store right next door to find that one-of-a-kind piece to add to your wardrobe. Next, The Lady Jane Shop supports local artists. Spend an hour or two in the Shops at Agora: a community of small local businesses carrying everything from hand-made Lineage bags to candles, art or clothing.
Things to Do Near Harrisonburg
The Edith J. Carrier Arboretum near the campus of James Madison University is a woodland sanctuary. It was even featured in this year's Virginia Historic Garden Week. Hike the Blue Ridge Mountains or visit Luray Caverns and their famous Stalacpipe Organ. Massanutten Resort is just a 20 minute drive from downtown Harrisonburg. They offer skiing and tubing in the winter and a beautiful golf course in the warmer months along with waterparks. 
The Bakhtiar family has fallen into the world of wine with passion, finesse, and thanks to a dear friend, a lot of joy. They have worked on exciting projects in the last few years, such as a new processing facility and developing two new sparkling wines. The family is looking forward to welcoming their next guests.
"If you asked me 20 years ago if I'd be involved in wine, I'd say you're crazy," Nikoo laughs. "But things happen in life, and if you go with the flow, amazing things can happen." ~
ERIN SCALA, a wine writer and Richmond native, recalls harvesting Virginia grapes in her earliest memories. She owns In Vino Veritas Fine Wines in Keswick, writes the thinking-drinking.com wine blog, and contributes to the wine podcast "I'll Drink to That."
R. L. JOHNSON is our co-publisher and creative director, Robin Johnson Bethke. She began her career as a professional photographer in Los Angeles before moving into graphic design and art direction when she relocated to Charlottesville in 1994. As our company's co-founder and visionary, she enjoys all aspects of the publishing process from story conception to graphic design to photography. Her work is often seen in many of our publications.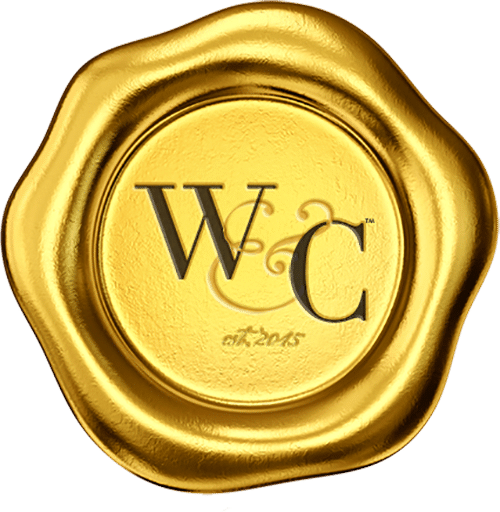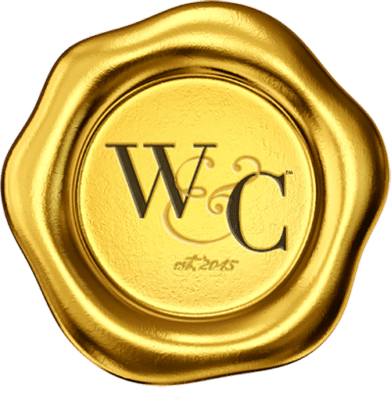 Virginia Wine & Country celebrates elevated living in Virginia Wine Country. Virginia Wine & Country Life is a semi-annual luxury print magazine with a full digital presence. The Virginia Wine & Country Gold Book is an annual guide to the top award-winning wines, wineries and experiences in Virginia Wine Country. The annual Virginia Wine & Country Wedding Planner is an art book of elegant Virginia weddings. The brand includes the Virginia Wine & Country Shop in Ivy, Va. It is a beautiful lifestyle boutique that brings the pages of the magazines to life. Virginia Wine & Country tells the stories of Virginia wineries, the farm-to-table movement, luxury travel, entertaining, art and the elegant country lifestyle. Ivy Life & Style Media also provides branding, web design and PR services for the wine industry.