After failing to find the perfect diaper bag that was functional, utilitarian and elegant, new father Paul Hansbarger decided to create his own. Having a background in sewing, this Virginia artisan began constructing a waxed leather tote with thick leather straps and inside pockets. The bag he created in 2015—now known as the Mountain Laurel Tote—was the beginning of Lineage Goods. Specializing in durable waxed canvas and leather goods, Hansbarger's stylish products are meant to last and showcase time-honored craftsmanship.
More About Lineage Goods' Story
In early 2018, Paul opened up a local brick-and-mortar store in charming downtown Harrisonburg, the heart of the Shenandoah. Lineage Goods is located in the Agora Downtown Market, a historic brick building that was once a car dealership. Now the renovated space hosts a plethora of local artists and artisans, with seven boutiques and a coffee shop. Lineage Goods itself features sewing machines, leather working tools and cutting tables right behind the counter. Custom-designed, industrial-inspired display shelves offer a variety of local home goods to shop.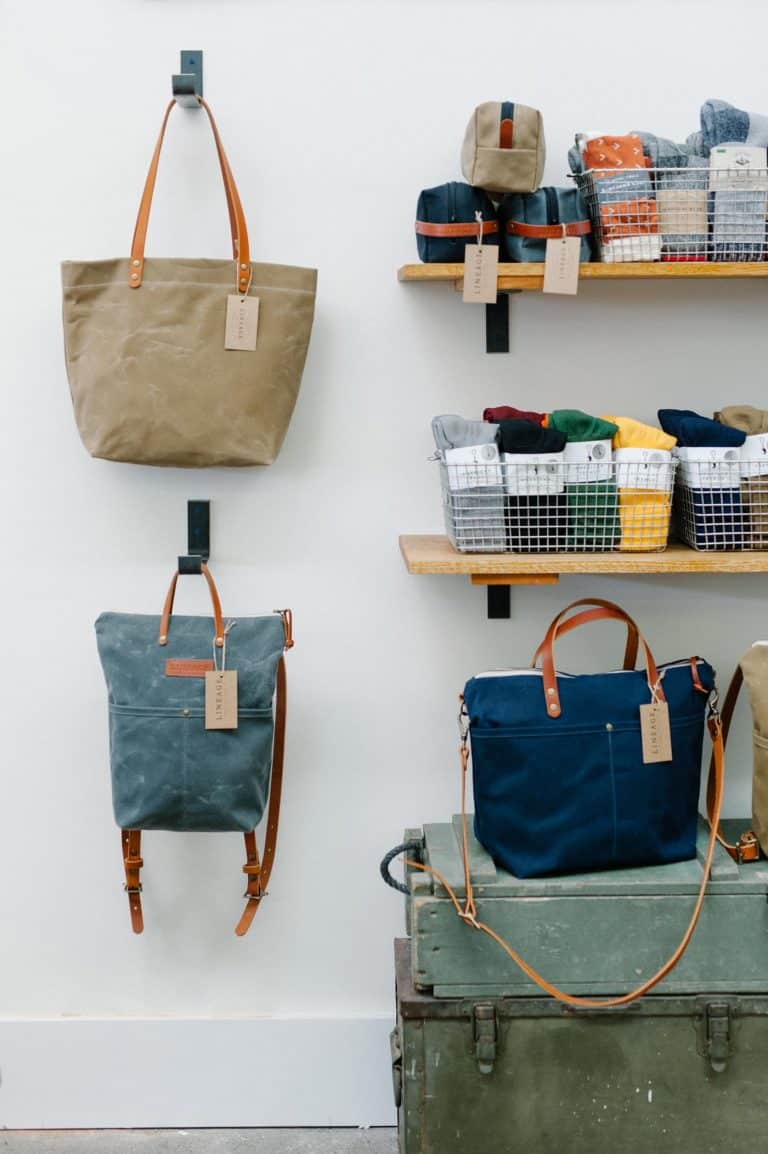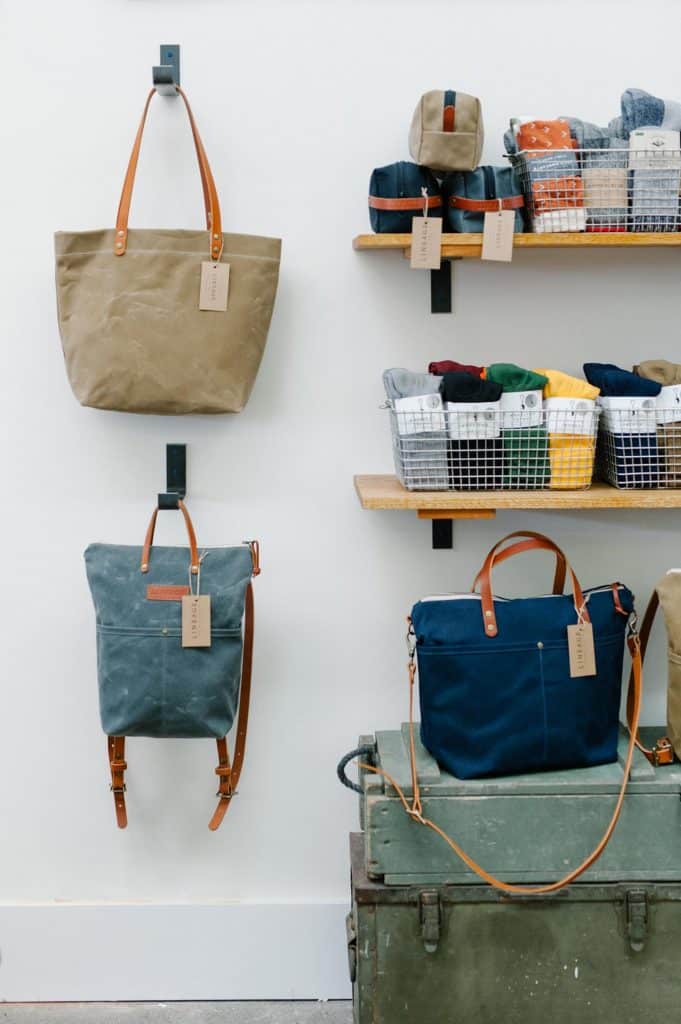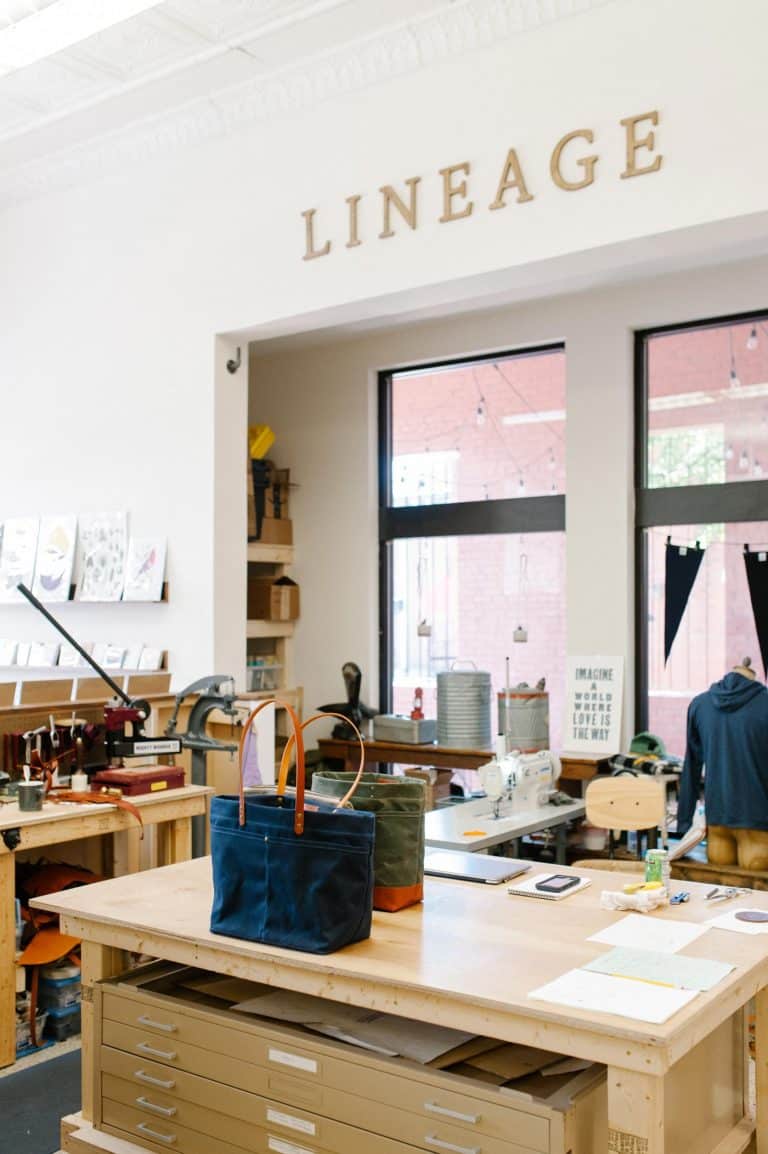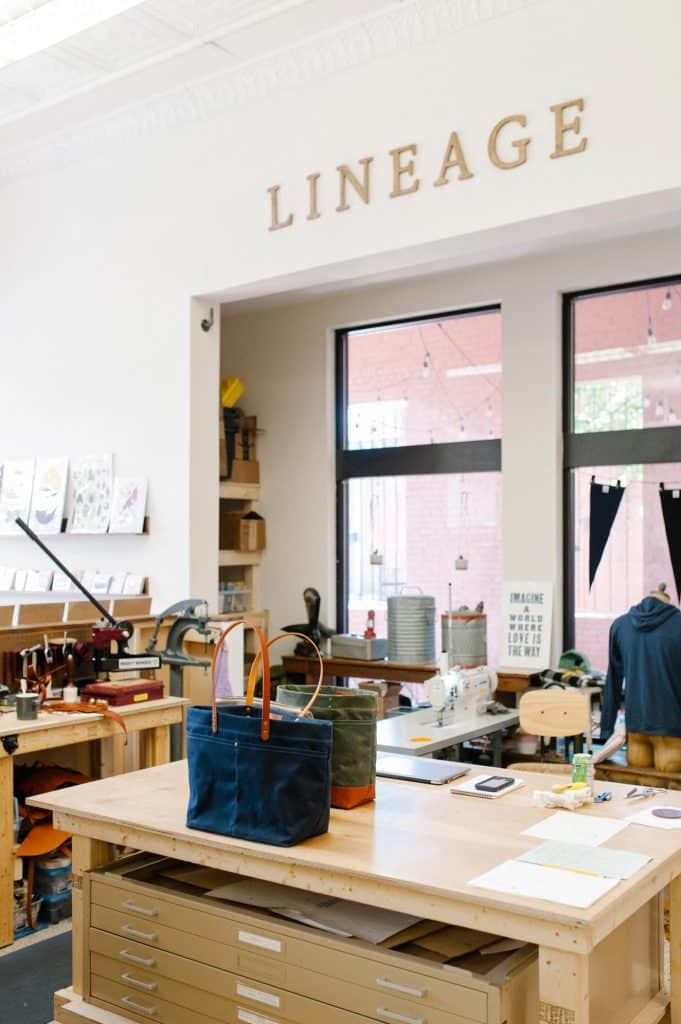 Hansbarger's Vision Behind Lineage Goods
"We wanted to achieve a really tactile shopping experience. A lot of the canvas and leather goods we carry are handmade with an emphasis on design and different materials. We wanted the space to incorporate that, too."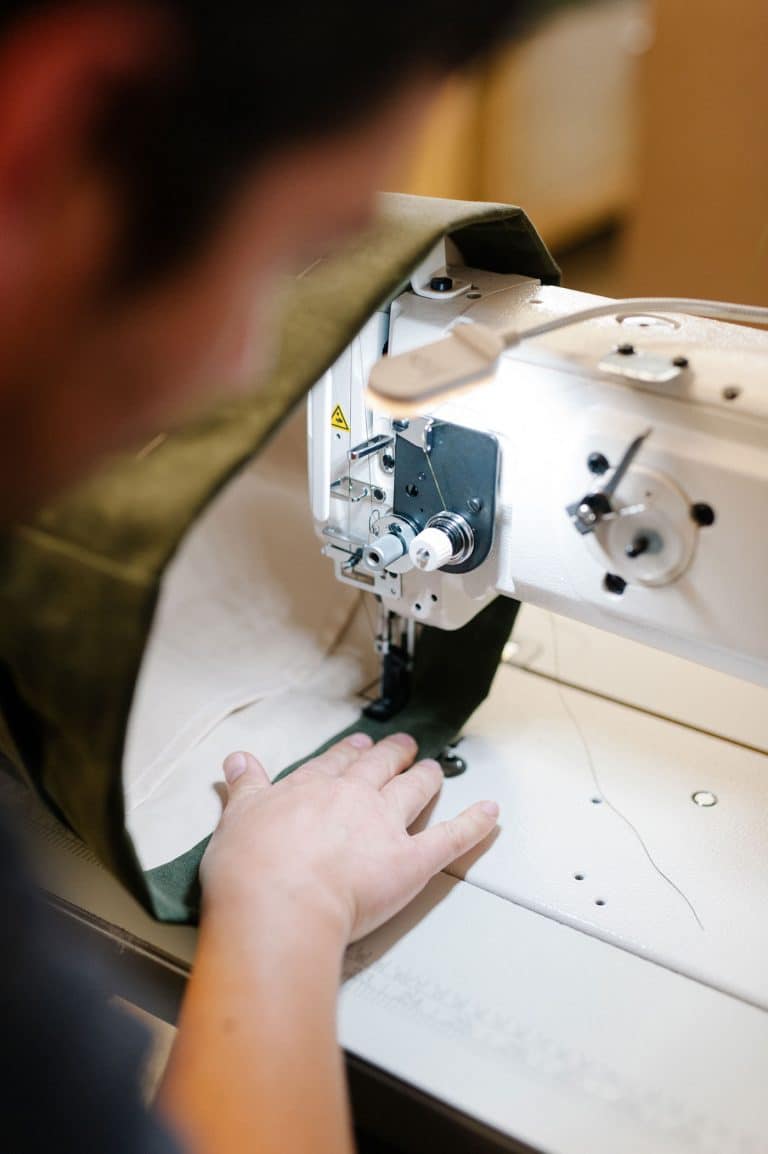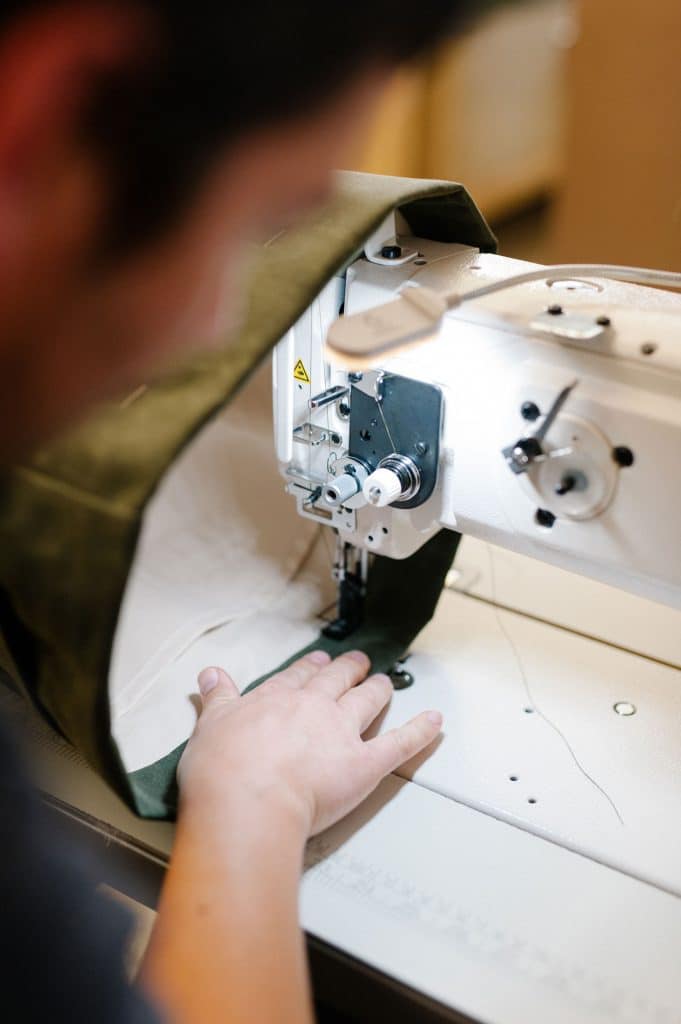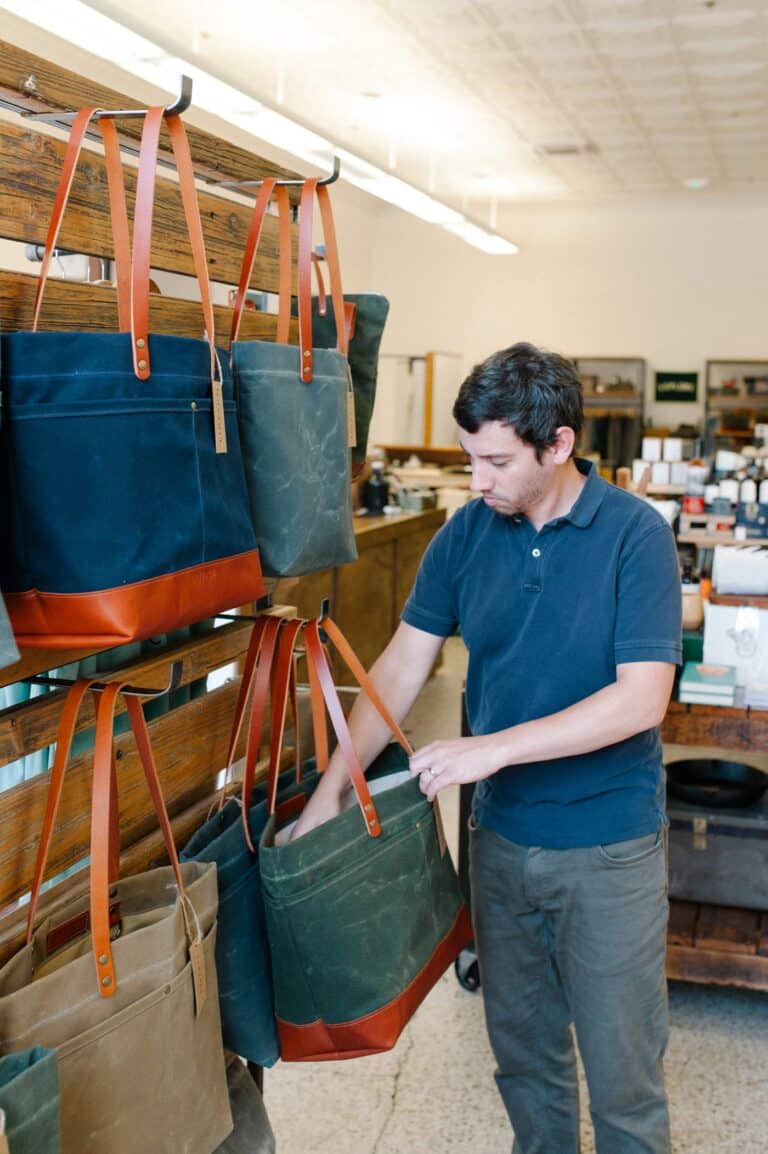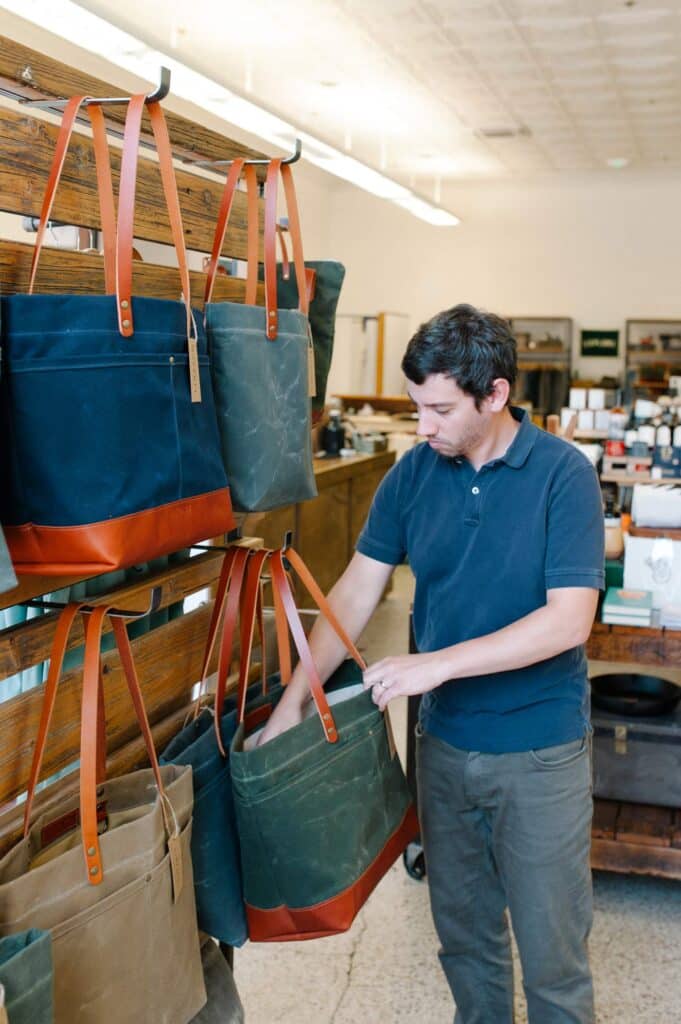 Paul selected the name "Lineage Goods," in order to encompass two meanings. Many of the bags are named after Virginia rivers—Shenandoah, Rivanna, James—representing the way we are linked together geographically, as well as being inspired by families themselves.
"The idea was to create heirloom quality bags and totes using really simple age-old materials like canvas and leather and traditional sewing methods. 'Lineage Goods' are products that are built to last and will be handed down generation after generation."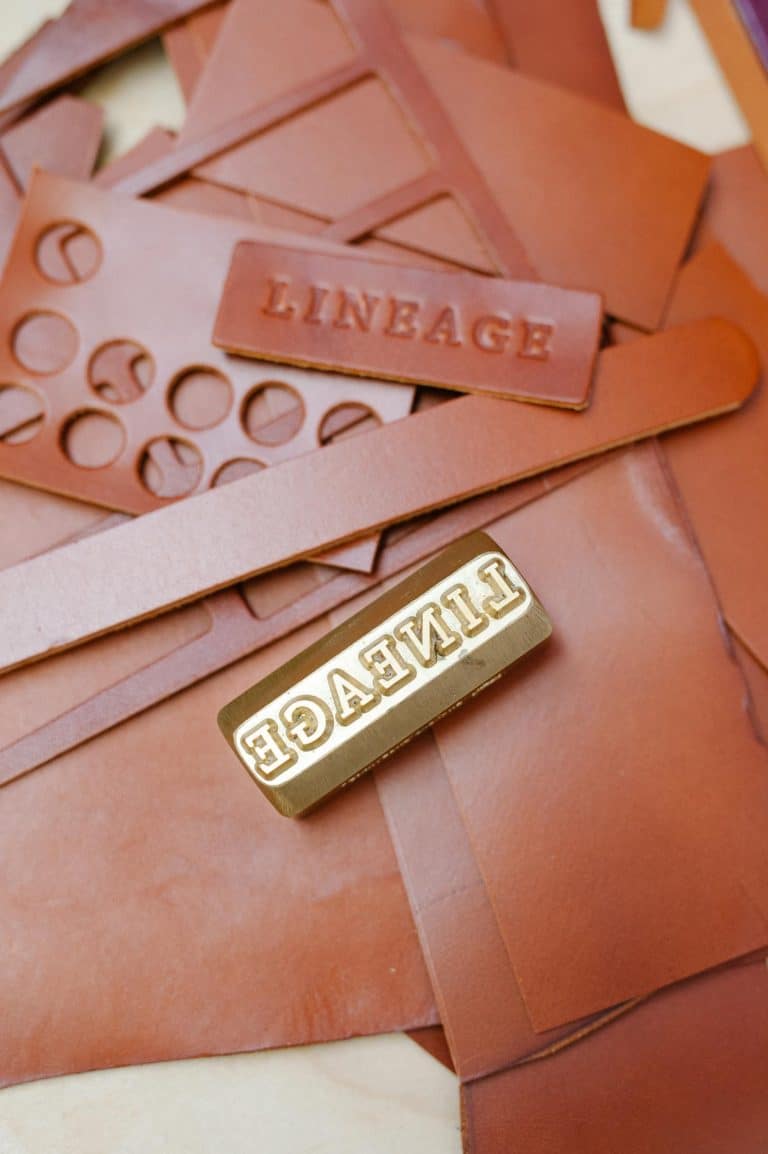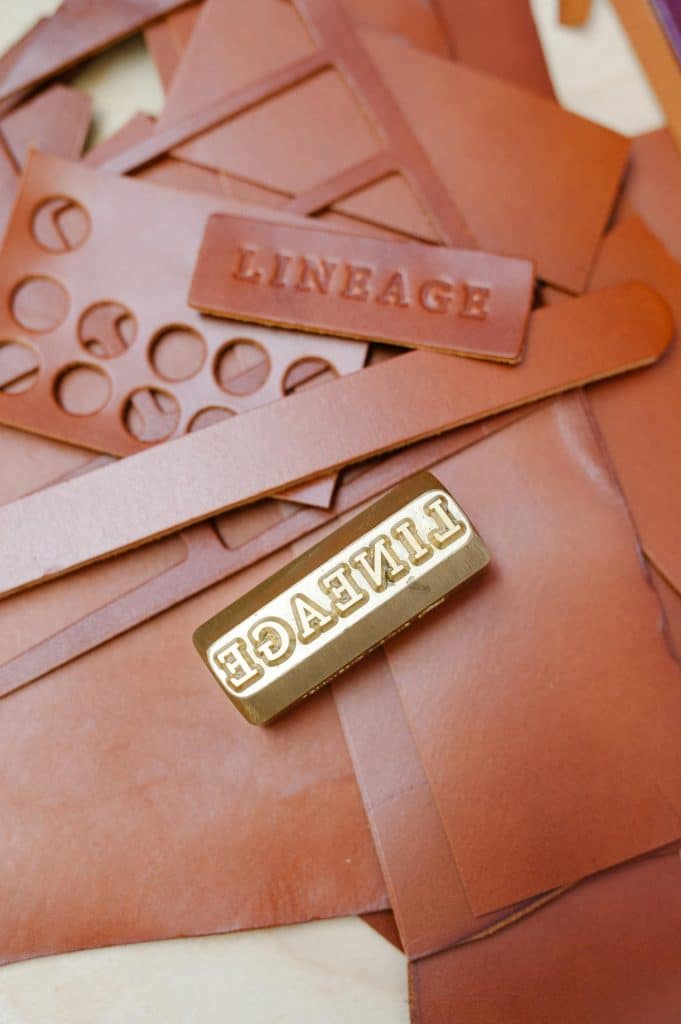 In addition to the handmade bags and totes, Lineage Goods also carries items for the home, apparel, apothecary goods, art and, most recently, a line of candles. Paul and his wife spent the summer learning the candle-making process before debuting them. The rest of the products come from local artists or other wholesale vendors. The store places emphasis on smaller name brands that have a unique story. All items are ones that Paul stands by and uses himself. Paul also hosts events and workshops at the store, ranging from hand-lettering, calligraphy, spoon carving, jewelry making and more. ~
This article originally appeared in Book 9 of Wine & Country Life. To shop Lineage Goods locally, visit the Wine & Country Shop.
ELIZABETH MORGAN, who has degrees in English and business management, is a Charlottesville native who loves the diverse community and really enjoyed her interning experience at Ivy Life & Style Media.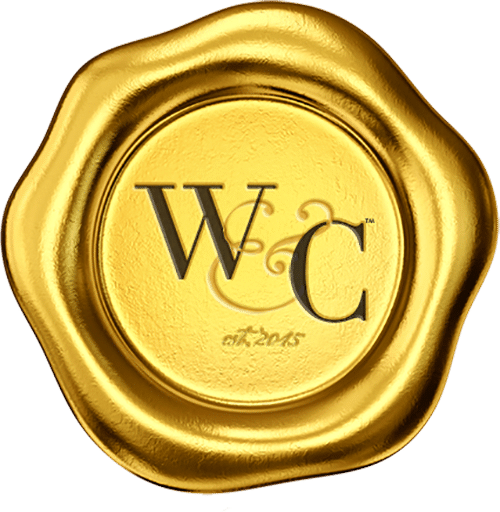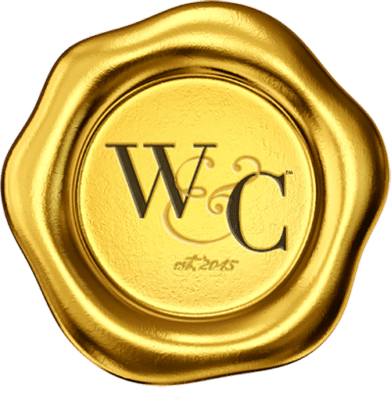 Wine & Country celebrates elevated living in Virginia Wine Country. Wine & Country Life, a semi-annual life & style magazine, and Wine & Country Weddings, an annual art book celebrating elegant Virginia weddings, are complemented by the Wine & Country Shop in Ivy, VA—a beautiful lifestyle boutique that brings the pages of the magazines to life. The Shop features over 40 Virginia artisans with everything from tailgating essentials and Dubarry attire to locally made foods and award-winning Virginia wines and craft beverages for your next event. Wine & Country covers the grape-growing foothills of the Blue Ridge Mountains from Lynchburg to Leesburg, including points in between like Charlottesville and Middleburg. Ivy Life & Style Media also creates other projects, including CharlottesvilleFamily.com, a collection of local resources including a popular calendar of events, family services guides and features on education, health and family day trips for parents and teachers in Charlottesville, as well as the CharlottesvilleWelcomeBook.com a guide to resources for Charlottesville tourists and newcomers.