After a two-year hiatus, the local wine industry gathered in-person on April 26th at the Common House in Charlottesville to celebrate and recognize the winning wineries from this year's Monticello Cup Wine Competition. Laura and Jason Lavallee of Wisdom Oak Winery won the 2022 Monticello Cup for their NINETEEN, a Bordeaux-style red blend. NINETEEN bested 73 other entries to win the region's top wine honor.
---
Top left: Frank Morgan, the event organizer and celebrated wine author, tastes one of the gold-winning white wines. Top right and bottom left: wine industry professionals mingle at the first in-person event in two years, renewing acquaintances and tasting the gold-winning wines.
---
This marks the 31st year for the annual competition held by the Charlottesville-area's Monticello Wine Trail, a subsidiary of the Jeffersonian Wine Grape Growers' Society. This is the first Cup win for the Lavallees and Wisdom Oak Winery, but it follows a continued streak of awards for their wines.
"Winning the Monticello Cup means everything to us and our team," said Jason Lavallee. "Not having a winemaking background and only doing this for a few years makes winning the Monticello Cup even more special for us."
Tracing Charlottesville's Monticello Wine Trail
Stephen Barnard, winemaker at Keswick Vineyards and current president of the Monticello Wine Trail, said the annual competition puts the spotlight on some of the best wines being made in the Monticello AVA and helps raise consumer interest in local wineries.
From sparkling wine to crisp white wines, elegant reds like Cabernet Franc to big bold Meritage blends, the top scoring wines showcase the quality and grape diversity of the Monticello region.
"I am so excited to see so many varied styles and varieties being made on a world class level and extend my heartiest congratulations to all the deserved winners," said Barnard.
The Monticello Wine Trail is home to about 40 wineries situated across the central Piedmont, all within about 25 miles of Charlottesville, Virginia and spanning Albemarle, Fluvanna, Greene, Nelson and Orange counties.
Established in the early 1980s, the Monticello Wine Trail is a subset of the Jeffersonian Wine Grape Grower's Society. As part of the Taste of the Monticello AVA Week, a Red Wine Showcase was held at Eastwood Farm & Winery.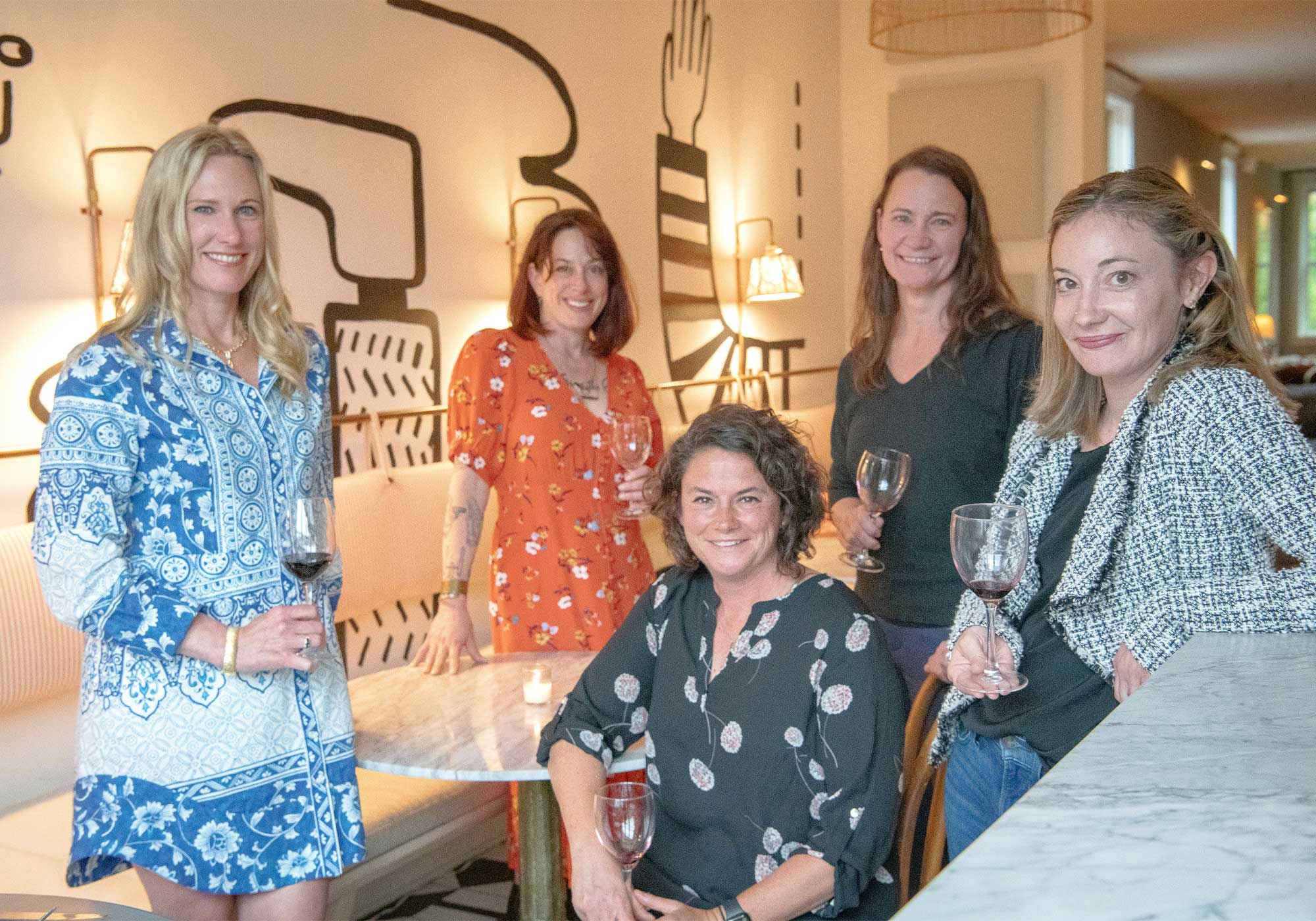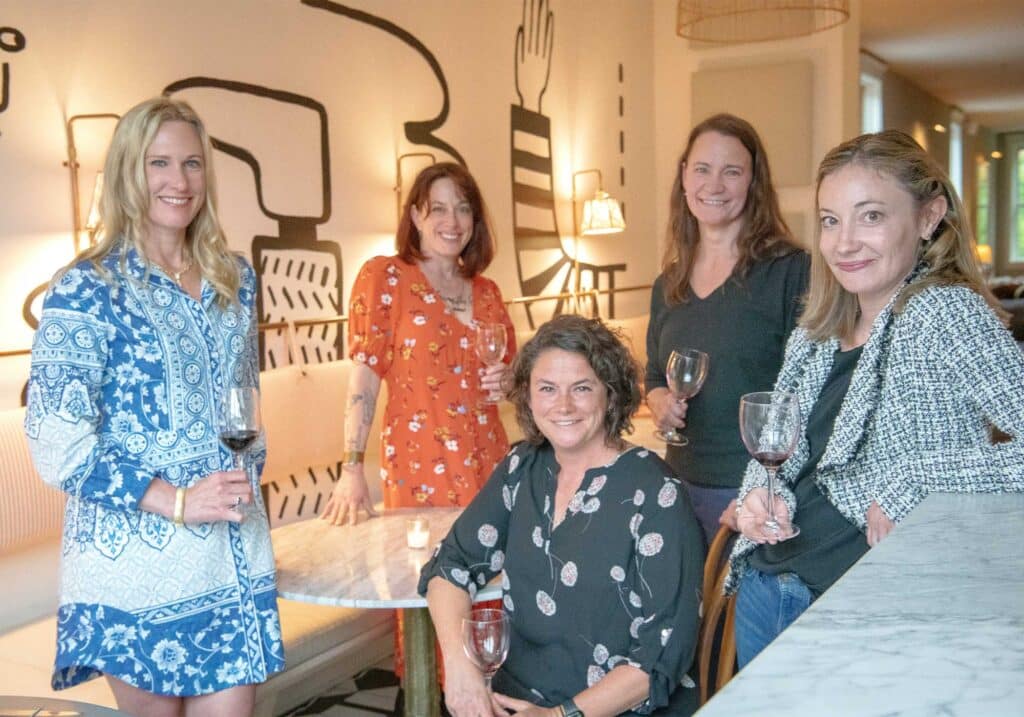 ---
The Wine & Country team had a moment to talk with some of the leading women of Virginia winemaking. From the left: Emily Hodson of Veritas Vineyards & Winery and Flying Fox Vineyards; AJ Greely of Hark Vineyards; Kirsty Harmon of Blenheim Vineyards; Dr. Joy Ting of Virginia Winemakers Research Exchange; and Rachel Stinson Vrooman of Stinson Vineyards.
---
The Monticello American Viticultural Area
The Monticello American Viticultural Area (AVA) encompasses Charlottesville wineries and is named in honor of Thomas Jefferson's Charlottesville home at Monticello where he worked to establish vinifera vineyards with Filippo Mazzei in the 1770s. They hoped that Virginia could become a wine making area, creating wine on par with those he enjoyed in the Old World while traveling as Minister to France. Though the American Revolution interrupted their viticultural pursuits and environmental factors further stymied them, they'd clearly be delighted to see today how the Monticello AVA is carrying out their dreams of producing world class wines.
"We could, in the United States, make as great a variety of wines as are made in Europe," wrote Jefferson in 1808, "not exactly of the same kinds, but doubtless as good."
The Monticello AVA is Virginia's oldest, established in 1984, and covers roughly 800,000 acres of the Central Piedmont including most of the counties of Albemarle, Fluvanna, Greene, Orange and Nelson all within approximately 25 miles of Charlottesville. Growing over 30 varieties of grapes, the Monticello AVA is most noted for Cabernet Franc, Petit Verdot, Merlot, Chardonnay, Cabernet Sauvignon and Viognier which is often noted as the area's signature grape, well developed by the wine pioneers at Horton Vineyards.
Tucked into the Eastern slopes of the Blue Ridge Mountains and including the small ridge known as the Southwest Mountains, the hardiness zone of the Monticello AVA is 7a except in some higher vineyards which are 6b. The warm summers and the wind protection of the mountains contribute to success in the vineyards' expression of terroir. Soil types range widely from fertile, silty loams to heavier clay-based soils rich in granite. The greatest challenge in the climate is warm and humid summers, which are managed by extensive canopy work, trellising and pruning techniques that can even be block specific on some properties. Winter freezes and late frosts after bud break also challenge viticulturists, leading to careful site selection, often at altitudes of 800 feet and up.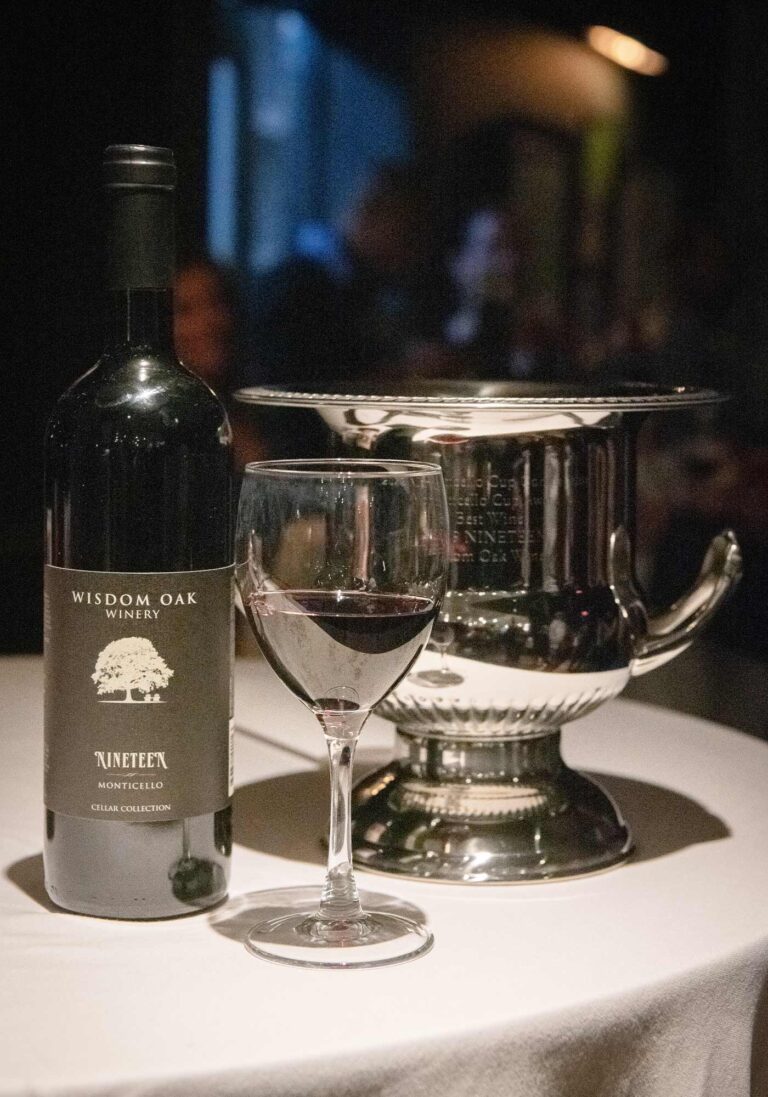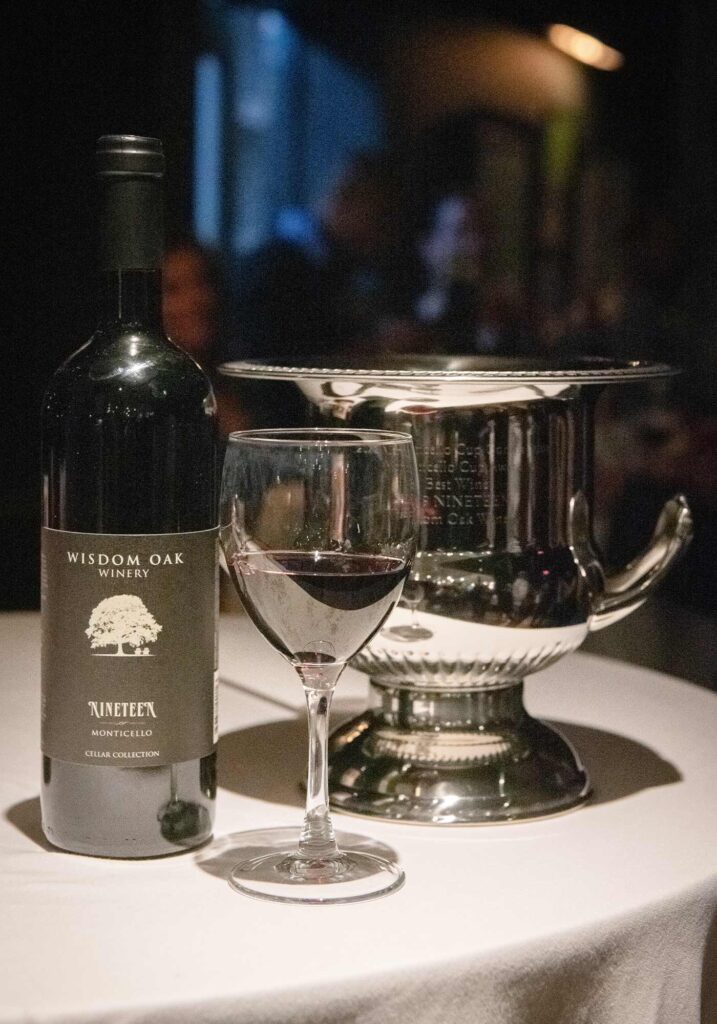 Judging the 2022 Monticello Cup
26 Charlottesville area wineries entered a total of 74 wines into this year's competition. Each winery was limited to submitting three wines, all of which must contain at least 85% grapes grown in the Monticello American Viticultural Area (AVA). 22 of those 74 wines scored 90+ points, earning a gold medal, while 47 won silver and 5 won bronze medals.
Judging took place in early March at King Family Vineyards in Crozet. 10 wine professionals performed a blind taste test in two rounds—a preliminary round and a final round. The top 12 scoring wines from the preliminary round were re-tasted and scored in the final round to determine the winners.
The esteemed panel of judges included Robert Jones, Master of Wine; Aileen Sevier, Vice President, Early Mountain Vineyards; Michael Kimball of Consociate Media; Paul Ting, writer; Lance Lemon, owner of the online wine shop RichWine; Megan Hereford of Scott Labs; Booth Hardy, owner of Barrel Thief Wine Shop; Lindsey Parris, Capital Wine School; Becca Yeamans, writer; and, Adam Caperton, Winebow.
---
Top left: Elliot Watkins and the team from Veritas Vineyards and Winery and Flying Fox Vineyards. Bottom left: Jefferson Vineyards was the only winery to win a place in both the Top 3 Reds and Top 3 Whites. To the right, Wine & Country Life Editor-in-Chief Jennifer Bryerton talks with gold-winning Luca Paschina of Barboursville Vineyards about newly planted vineyard blocks.
---
Top 3 Red Wines of the Monticello Wine Trail
Wisdom Oak Winery 2019 NINETEEN
A Bordeaux blend of the best barrels in the 2019 vintage as selected by the winemaker. Bold, full-bodied red wine made from estate grown fruit. 50% Petit Verdot, 25% Cabernet Sauvignon, 25% Cabernet Franc. Wonderful structure and concentration from one of the best vintages Virginia has ever seen.
Cardinal Point Vineyard & Winery 2019 Clay Hill Cabernet Franc
Cardinal Point winemaker Tim Gorman, who won the Monticello Cup in 2017, continues to impress with wines such as the expressive and aromatic Cabernet Franc.
Jefferson Vineyards 2019 Merlot Reserve
Jefferson Vineyards scored two top spots with traditional varieties: Chardonnay and Merlot. Though both grapes are often overlooked for newer styles and grapes, both Chardonnay and Merlot are used to make some of the region's best and most expressive wines.
Top 3 White Wines of the Monticello Wine Trail
Michael Shaps Wineworks 2019 Petit Manseng
Perennial Cup contender Michael Shaps, who makes wine at his eponymous winery in Charlottesville, Shenandoah Vineyards and in the Burgundy region of France, scored a top spot again this year with his 2019 Petit Manseng.
Shaps was one of the first winemakers in the state to embrace the small-berried, thick-skinned grape from the Jurancon region of southwestern France that's become one of the most fashionable grapes today.
Jefferson Vineyards 2019 Chardonnay Reserve
Light toast and spice are greeted with elegant flavors of pear and apple. This balanced, well-integrated wine finishes with citrus notes and great length.
Trump Winery 2017 Blanc de Blanc
Winemaker Jonathan Wheeler scored a top-three spot again this year with the Trump Winery 2017 Blanc de Blanc, a traditional method sparkling wine made from Chardonnay.
Meet Wisdom Oak Winery's Owners
Jason is the winemaker, and Laura operates the tasting room and all other phases of the winery. Life amongst the vines in the rolling hills of North Garden is quite a way from Cape Cod, where Mr. Lavallee grew up, and rural Maryland, where Mrs. Lavallee was raised. The couple met over a decade ago in Philadelphia while working in the financial services industry. They bonded over their shared love of food and wine, which brought them to Virginia to explore local wineries at the suggestion of a friend. During one of their trips, they decided to move to Virginia from Philadelphia. In 2015, on the day before Thanksgiving, they purchased the 126-acre farm known as Sugar Leaf Vineyards that would ultimately become Wisdom Oak Winery.
"Winning the Monticello Cup means everything to us and our team. Not having a winemaking background and only doing this for a few years makes winning the Monticello Cup even more special for us."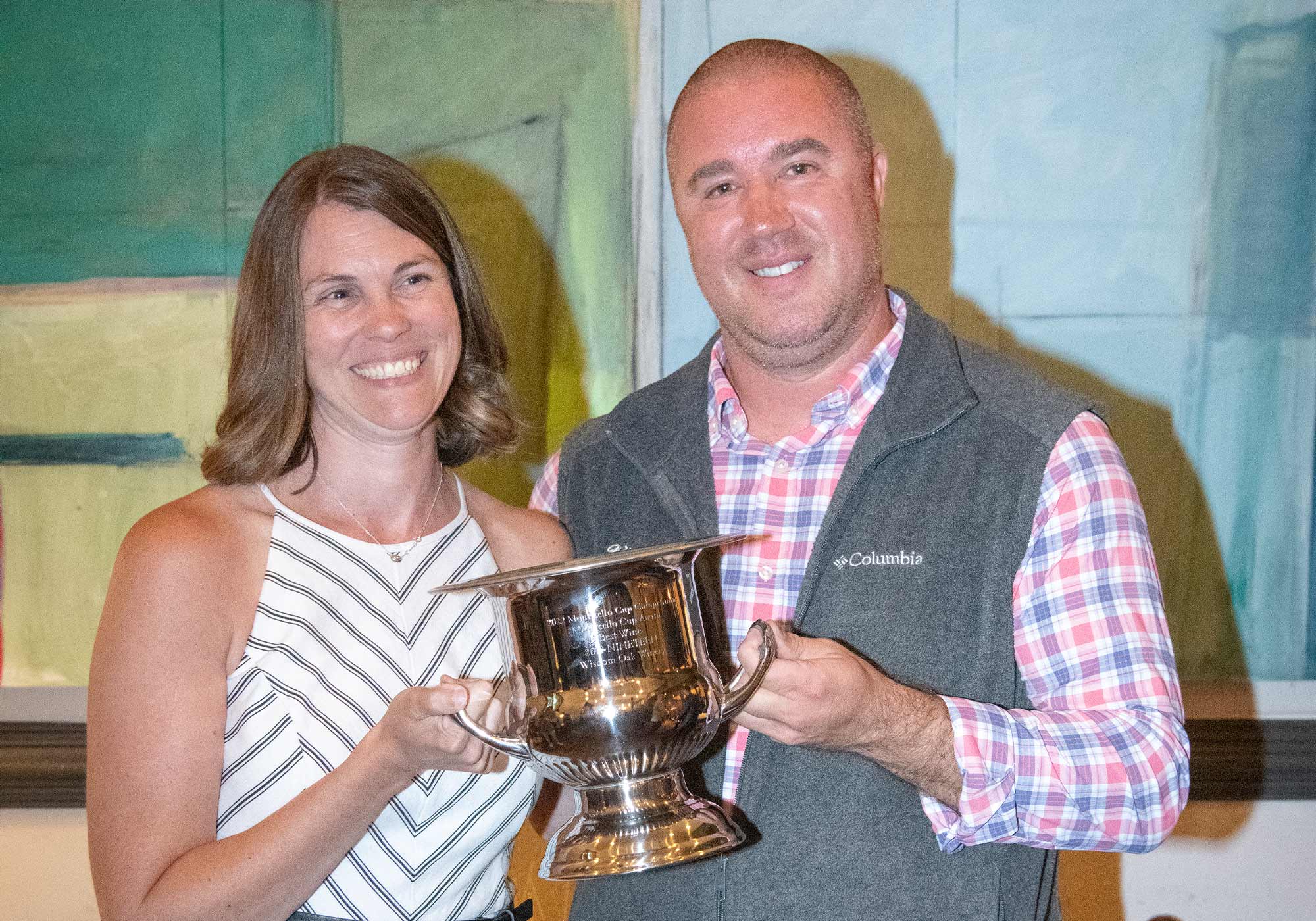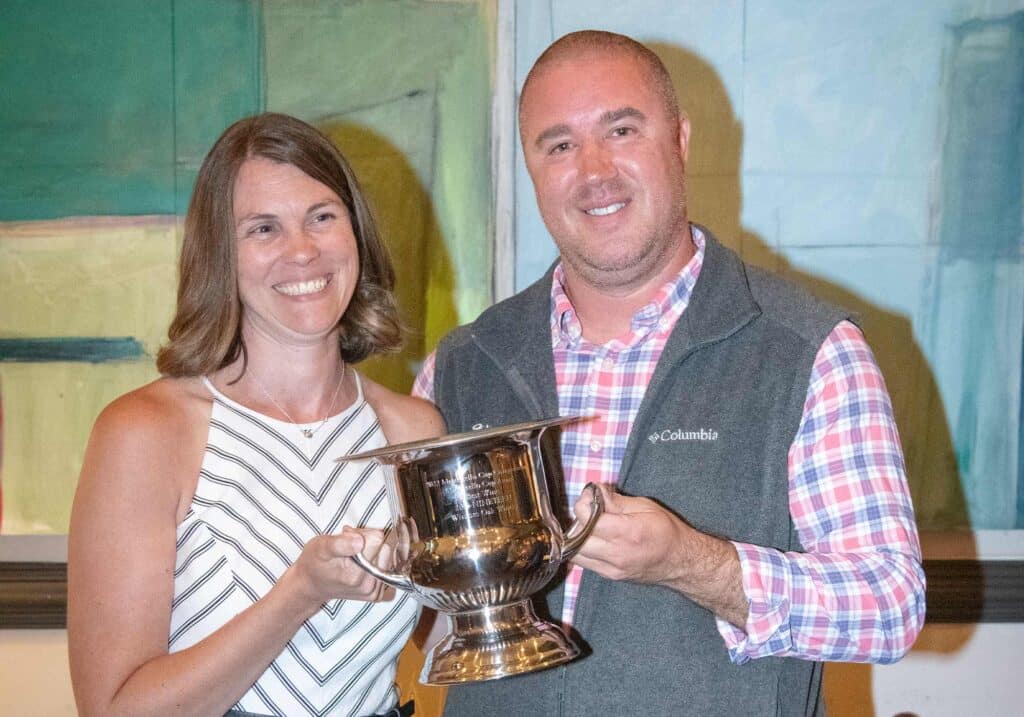 ---
Laura and Jason Lavallee of Wisdom Oak Winery accept the Monticello Cup on behalf of their 2019 NINETEEN Bordeaux Blend.
---
Opening Wisdom Oak Winery as a Second Job
Laura and Jason maintained their day jobs in the financial industry for 18 months while working to establish Wisdom Oak Winery. Though the couple has no formal viticulture or winemaking training, they are quick studies—they've built a thriving winery via hands-on learning and sweat equity. They credit the generosity of exceptional local winemakers including Matthieu Finot of King Family Vineyards and other vineyard teams for sharing valuable knowledge to help navigate the steep viticulture and winemaking learning curve.
Today, the Lavallees farm six acres of vines at their Wisdom Oak Winery estate vineyard and have 14 acres under vine at Bundoran Farm, situated three miles east of their winery, and produce about 4,000 cases of wine.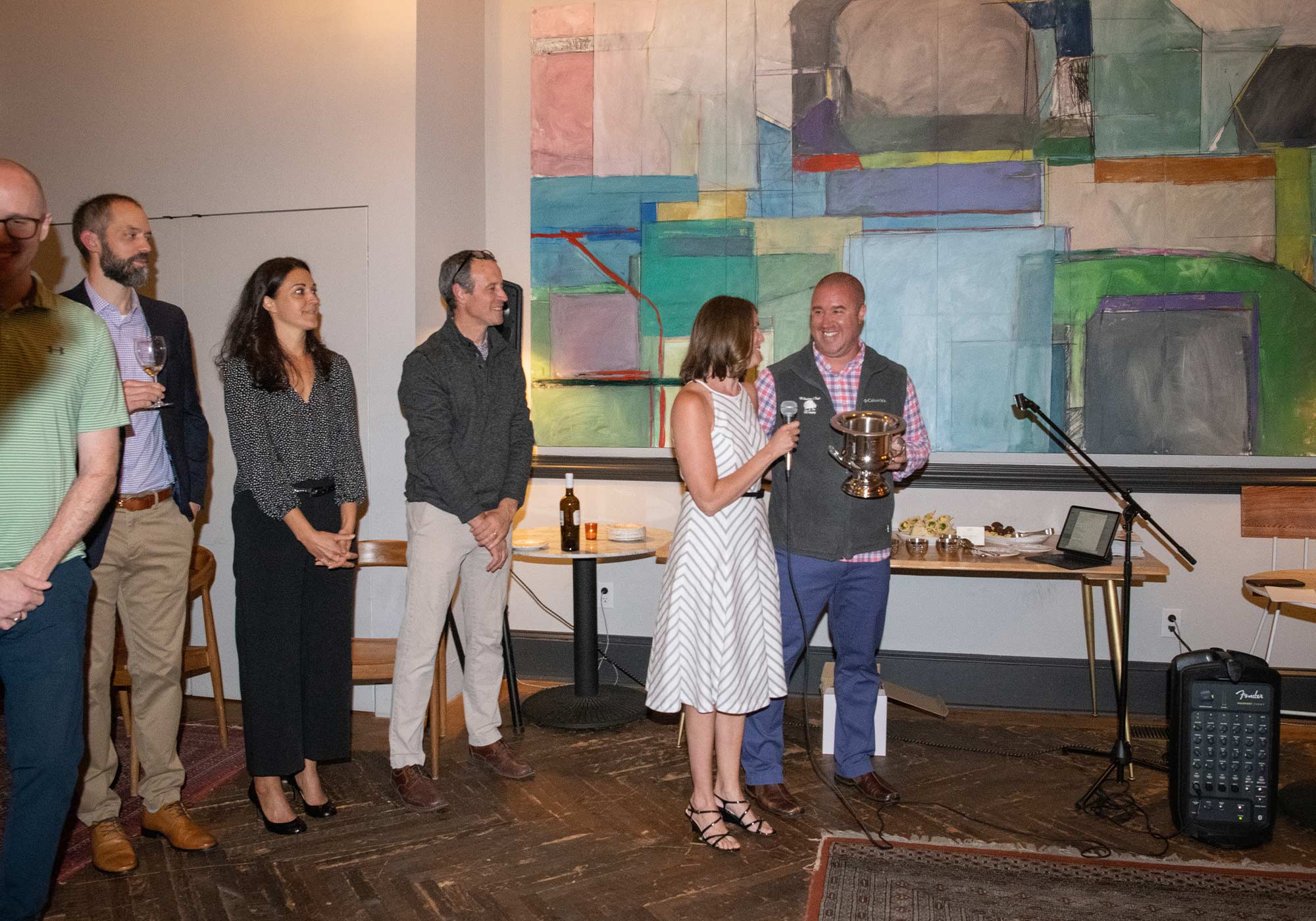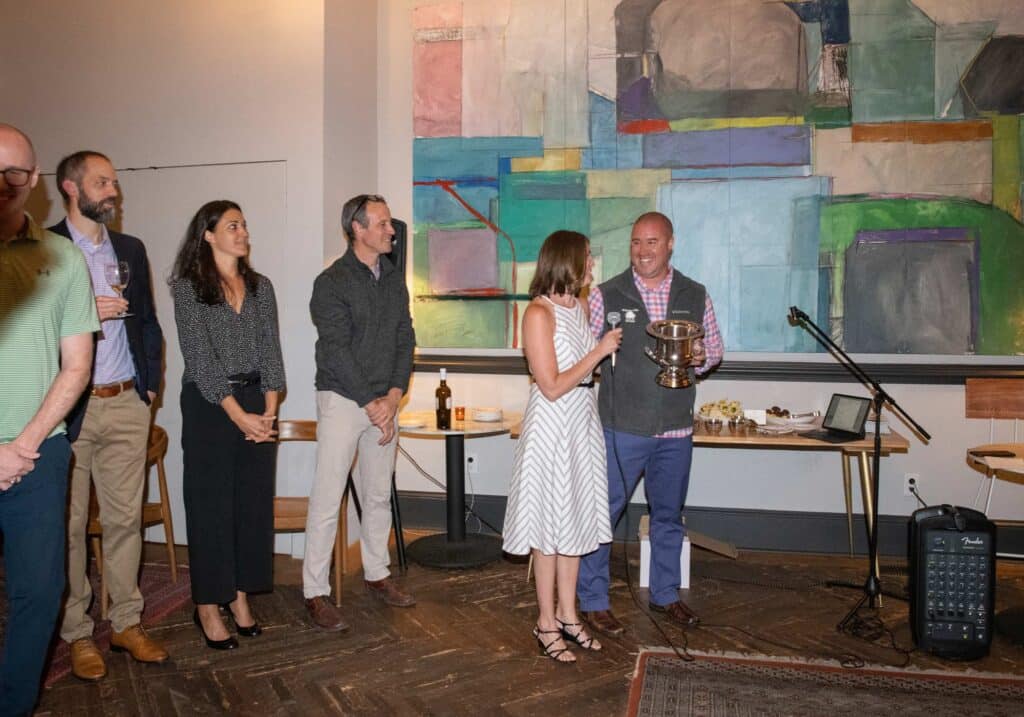 NINETEEN, Wisdom Oak Winery's 2022 Monticello Cup Winner
A blend of 50% Petit Verdot, 25% Cabernet Franc and 25% Cabernet Sauvignon, NINETEEN is named for the 2019 vintage, widely considered one of the best in Virginia in recent years, especially for reds.
"Our fruit in 2019 was excellent," said Jason. "It was so good I wrote 'beast' on the best barrels because I knew it was going to be a beast of a wine."
A beast of a wine for sure. The bold and structured NINETEEN has garnered top scores in other important competitions, such as the Virginia Governor's Cup.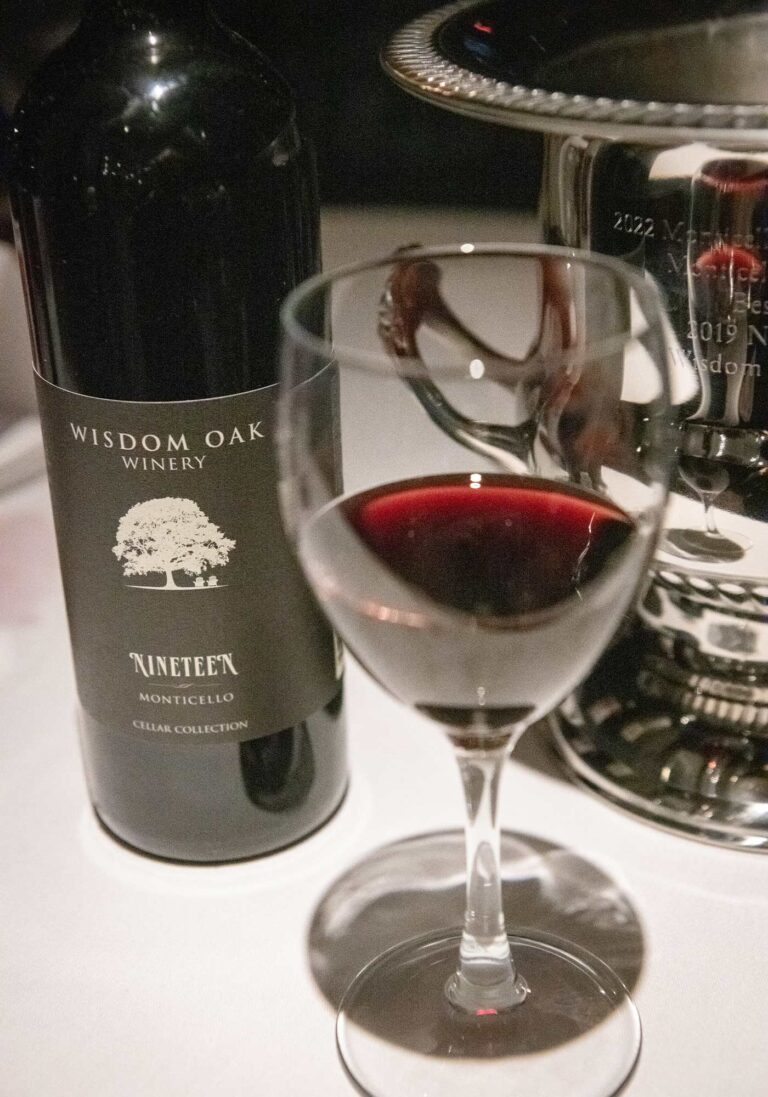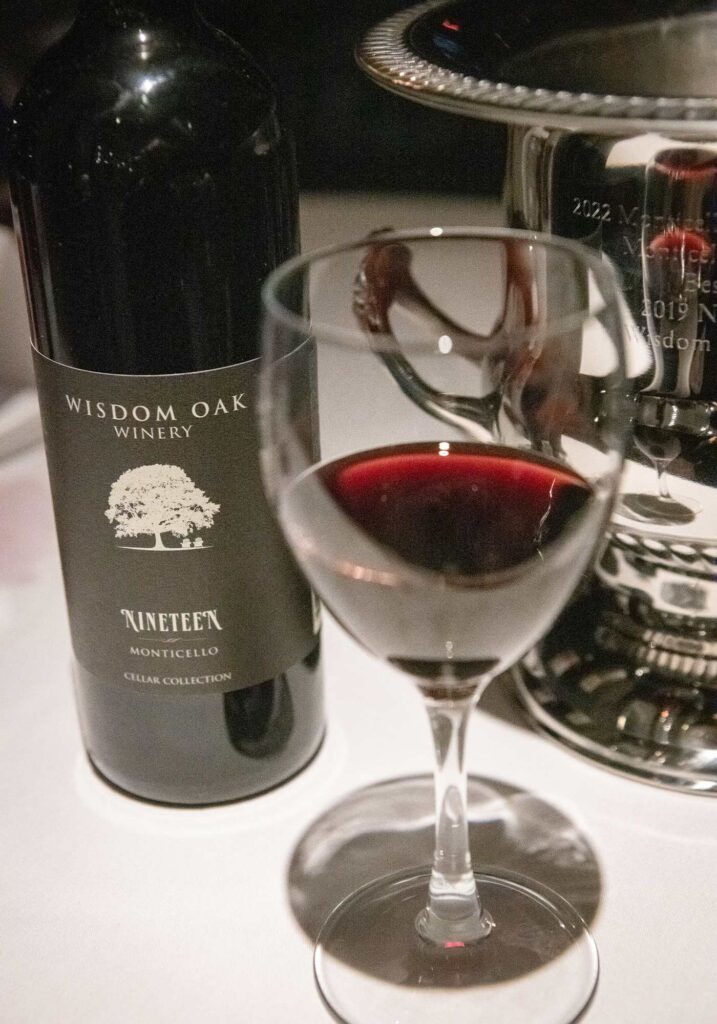 Wisdom Oak Winery's other vintages haven't been idle, either. Their 2017 Petit Manseng won a Double Gold award in the prestigious San Francisco International Wine Competition. Their 2018 vintage of the same wine won Best in Category in the 2019 Atlantic Seaboard Wine Competition.
Jason credits a good amount of the success of NINETEEN to the excellent growing conditions of that year. It was a very dry year, resulting in very concentrated flavors in the grapes. Four barrels in particular were given Jason's coveted "beast" title. Having such quality fruit allowed for more options to experiment with blends, which ultimately resulted in this award-winning wine.
"We finally had the winery put together, and then in '18 we got rained out," Jason recalls. "In '19 it's like, 'it's time to shine'—and man, did it shine."
Monticello Cup Gold Medalists
In alphabetical order by winery, here are the Gold Medal wines from the 2022 Monticello Cup Wine Competition:
Afton Mountain Vineyards (2) – 2017 Bacco, 2017 Tradition
Barboursville Vineyards

(2) – 2014 Octagon, 2019 Nebbiolo Reserve

Cardinal Point Vineyard & Winery

(1) – 2019 Clayhill Cabernet Franc

Chestnut Oak Vineyard

(2) – 2016 Cabernet Sauvignon, 2017 Chestnut One

DelFosse Vineyards and Winery – 2020 Go Go Girl
Flying Fox Vineyard (2) – 2017 Petit Verdot, 2017 Trio
Hark Vineyards (1) – 2019 Merlot
Jefferson Vineyards (2) – 2019 Merlot Reserve, 2019 Chardonnay Reserve
Keswick Vineyards (1) – 2019 Estate Reserve Cab Sauv Block 7
Michael Shaps Wineworks (1) – 2019 Petit Manseng
Pollak Vineyards (1) – 2019 Meritage
Stinson Vineyards (1) – 2017 Meritage
Valley Road Vineyards (1) – 2019 Cabernet Franc
Veritas Vineyard & Winery (2) – 2017 Veritas Reserve, 2017 Petit Verdot
Wisdom Oak Winery (1) – 2019 NINETEEN
Trump Winery (1) – 2017 Blanc de Blanc
To see who won the Cup in recent years, read more on the 2020 Monticello Cup Winners. For other award-winning Virginia wines, stop by the Wine & Country Shop in Ivy. Open Virginia Wine Day is coming soon – consider making yours an award winning bottle. ~
FRANK MORGAN writes a wine column for The Virginian-Pilot newspaper and is author of the DrinkWhatYouLike.com wine blog, started thirteen years ago to chronicle his wine travel experiences and to share stories of the wines, wineries, and winegrowers of Virginia. He also serves as the organizer of the Monticello Cup Wine Competition and the Shenandoah Valley Wine Competition and is a final round judge for the Virginia Governor's Cup. He lives in Chesapeake, VA, with his wife and daughter.
R. L. JOHNSON is our co-publisher and creative director, Robin Johnson Bethke, who began her career as a professional photographer in Los Angeles before moving into graphic design and art direction when she relocated to Charlottesville in 1994. As our company's co-founder and visionary, she enjoys all aspects of the publishing process from story conception to graphic design to photography. Her work is often seen in many of our publications.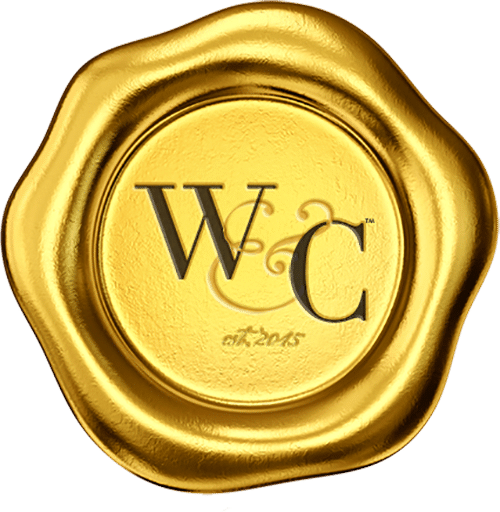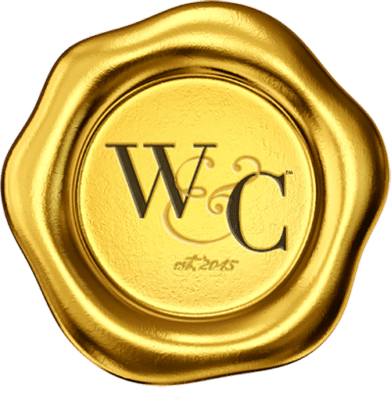 Virginia Wine & Country celebrates elevated living in Virginia Wine Country. Virginia Wine & Country Life is a semi-annual luxury print magazine with a full digital presence. The Virginia Wine & Country Gold Book is an annual guide to the top award-winning wines, wineries and experiences in Virginia Wine Country. The annual Virginia Wine & Country Wedding Planner is an art book of elegant Virginia weddings. The brand includes the Virginia Wine & Country Shop in Ivy, Va. It is a beautiful lifestyle boutique that brings the pages of the magazines to life. Virginia Wine & Country tells the stories of Virginia wineries, the farm-to-table movement, luxury travel, entertaining, art and the elegant country lifestyle. Ivy Life & Style Media also provides branding, web design and PR services for the wine industry.