There's nothing quite like waking up to views of the Blue Ridge Mountains, surrounded by lovely vineyards with the aroma of a warm, gourmet breakfast wafting down the hallway. On the outskirts of Charlottesville sits The Inn at Stinson Vineyards, a project that for the Stinson family captures the essence of "life amongst the vines."
After purchasing the property in 2010, the Stinson family dreampt of opening an inn near the winery and tasting room. Having moved from Washington, D.C., Scott Stinson and his wife, Martha, were looking for a new project their family could tackle together. When they came upon the land in Crozet, Virginia, they fell in love with its scenic views, already-planted vines and opportunity.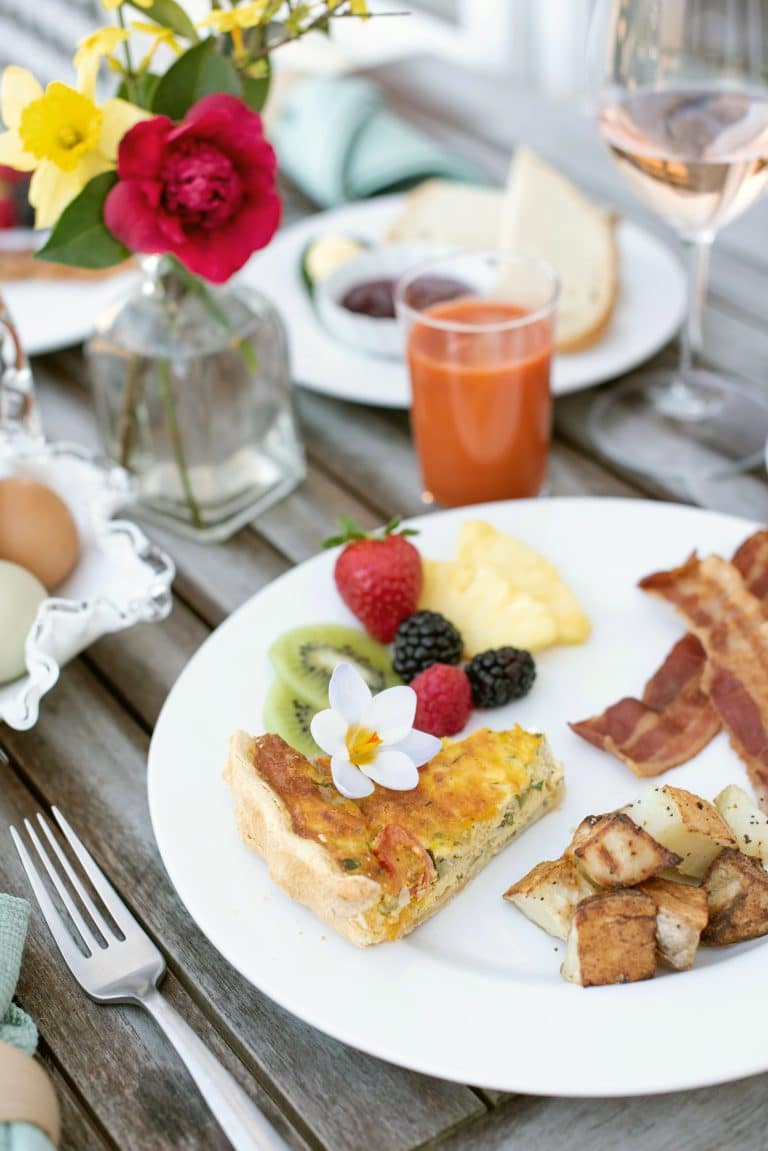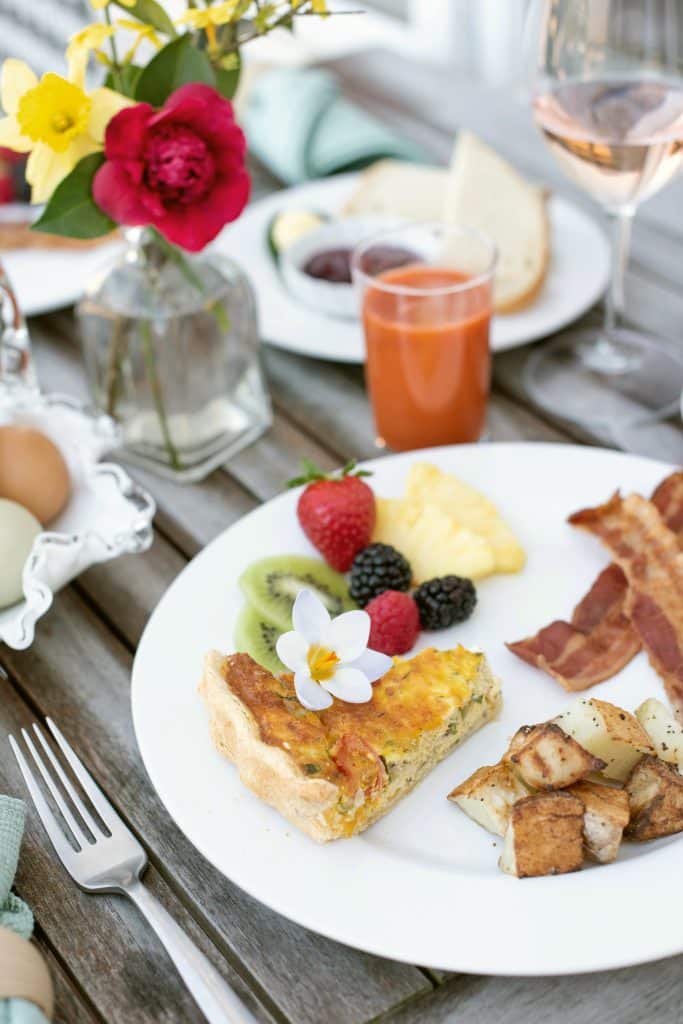 "Charlottesville sucks you in with its beauty and immersive culture," says daughter Rachel Stinson. "When our parents found the property, they recruited my sister and me to make the move with them."
Originally an architect builder and developer, Scott and his daughter Rachel, a former photo editor in New York City, teamed up to tend the vineyard. In 2015, the father-daughter team was joined by Rachel's husband, Nathan Vrooman, who comes from a business and finance background. After finishing college, Rebecca, the Stinson's other daughter took up residence in the home that now serves as The Inn with her husband, Jeremy Fields. Just as the Stinsons had hoped, the winery quickly became a family operation.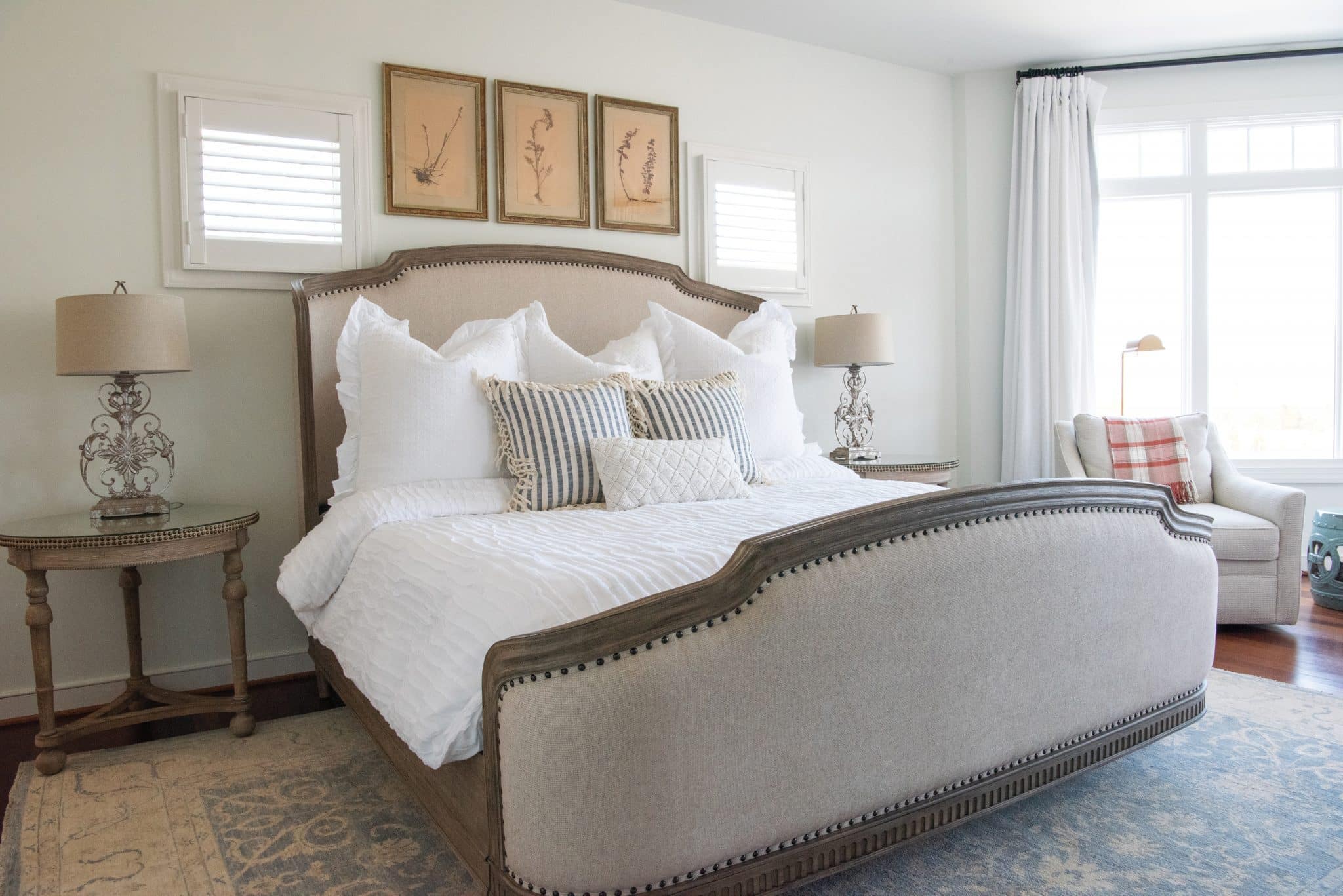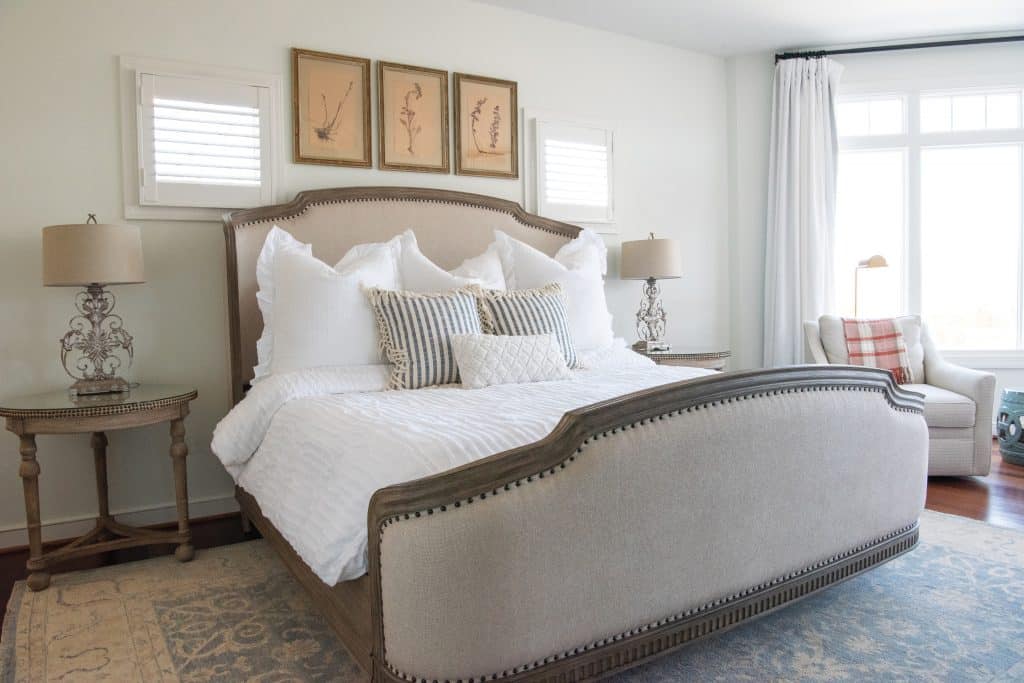 "We had kicked around the idea of opening an Inn on the property for quite awhile," says Rachel. "We talked about converting our parents home into an inn, but then my sister and brother-in-law moved off the property, giving us the opportunity to transform their home into what is now The Inn."
The expansive 12-acre property that surrounds the home greets guests each morning with its quaint solitude and stunning panoramic views. Just recently opened in 2018, the home's comfortable interior is a mix of classic modern décor, country character and welcoming spaces.
All four suites display their own unique style. Each is custom-designed and decorated with modern amenities and private baths, exuding the epitome of Southern hospitality and European luxury. The "Blush" room has a luxurious, romantic feel with its dark walls, dramatic curtains and custom-designed, blush-colored linen headboard made locally by Albemarle Furniture that reaches towards the ceiling.
Styled after a quaint French home, the "Cottage" room offers the feeling of countryside living, complete with a daybed perfect for enjoying a glass of wine with a view of a picturesque barn. "Mountview" creates a modern rustic experience with its mirrored four-post bed and cozy seating area, while the "Deluxe" room is designed for tranquil serenity with its country charm, private balcony, soaking tub and walk-in closet.
The expansive 12-acre property that surrounds the home greets guests each morning with its quaint solitude and stunning panoramic views.
On a warm day, guests can take a dip in the seasonal pool or sip a glass of wine on the wooden patio deck. During cooler months, the stone fireplace in the contemporary common room is exceptionally enticing. Attached to the common room sits the modern-infused, white farmhouse kitchen, where a gourmet breakfast is prepared each morning.
Breakfast at The Inn is deliciously local, serving sausage from Free Union Grass Farm, Goodwin Creek baguettes and eggs from chickens raised on the property by Martha Stinson, who also tends to the gardens, growing fresh fruit, flowers and much more.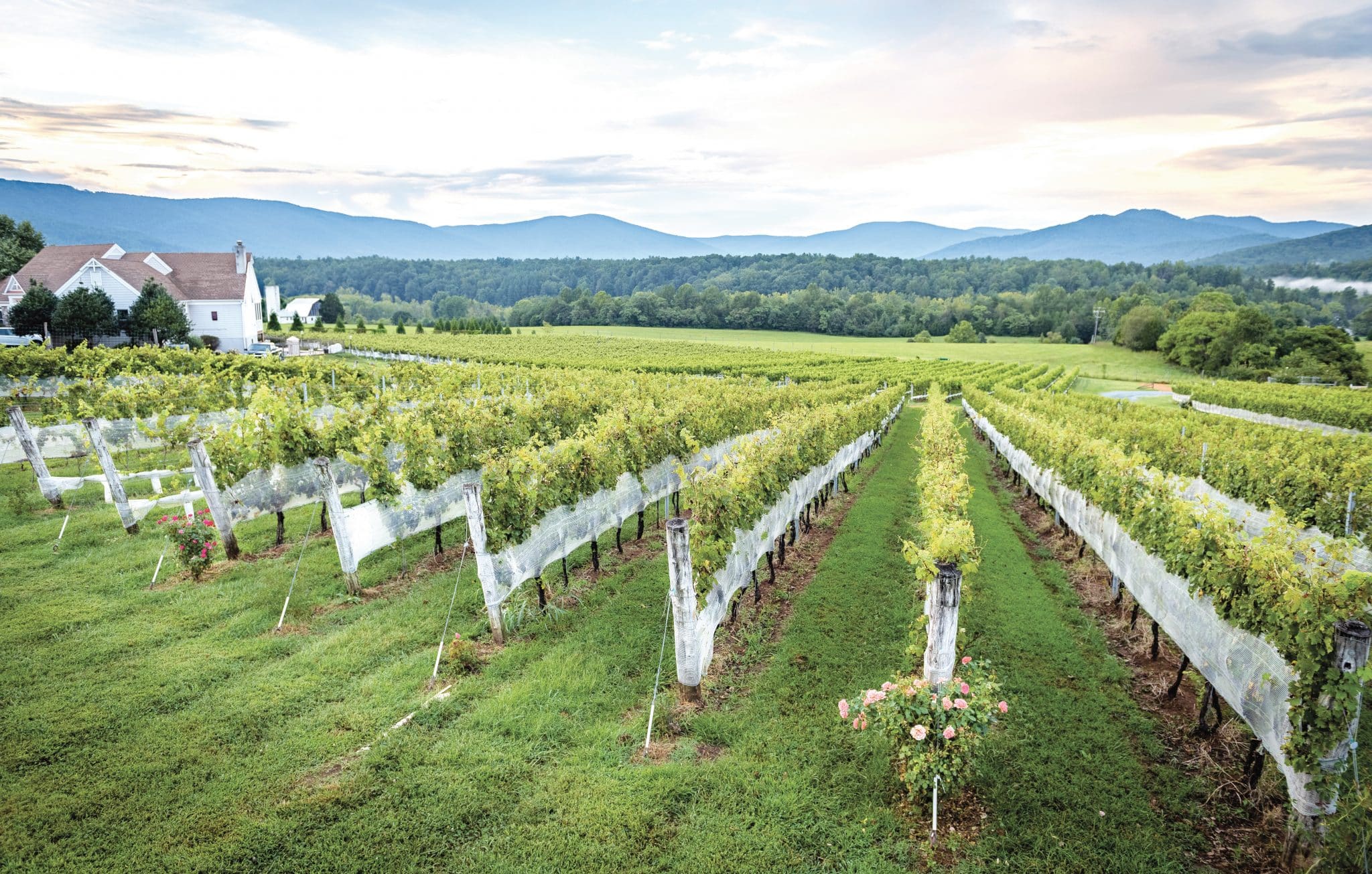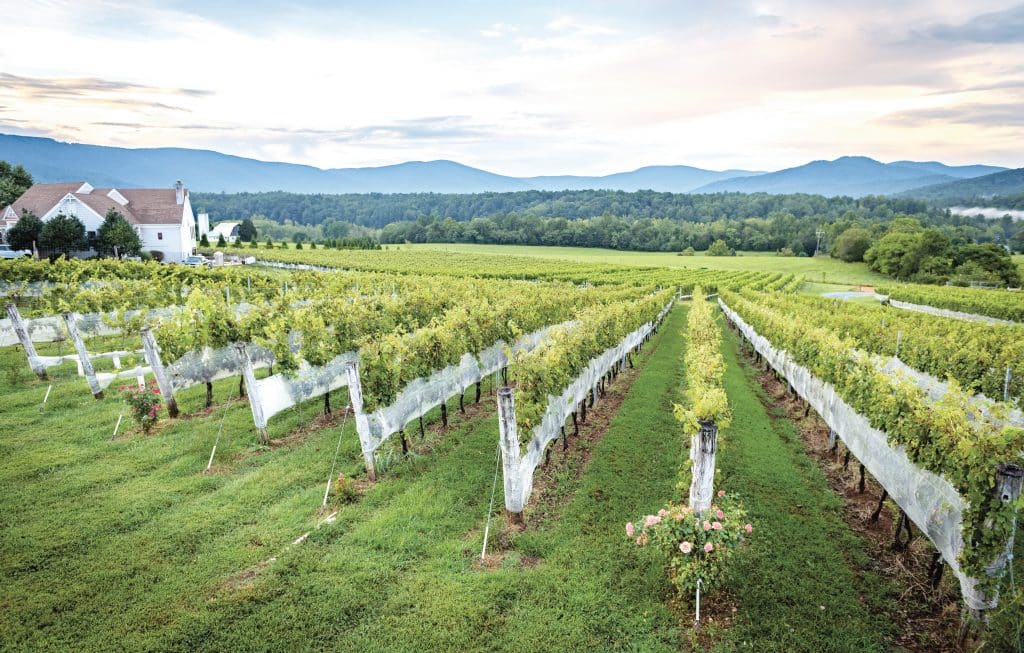 The stunning vaulted ceiling in the dining room, complete with sliding glass doors, has guests feeling as though they are in a mountain lodge with its wooden beams and stone fireplace. Even the urban-inspired wine library offers guests an intimate space where they can enjoy the vineyard's European-style wines.
"We didn't have a space where we could organize and display the library wines in the winery, and we wanted to find them a home. When we designed the Inn, we decided to create an intimate space where we could have these bottles on display."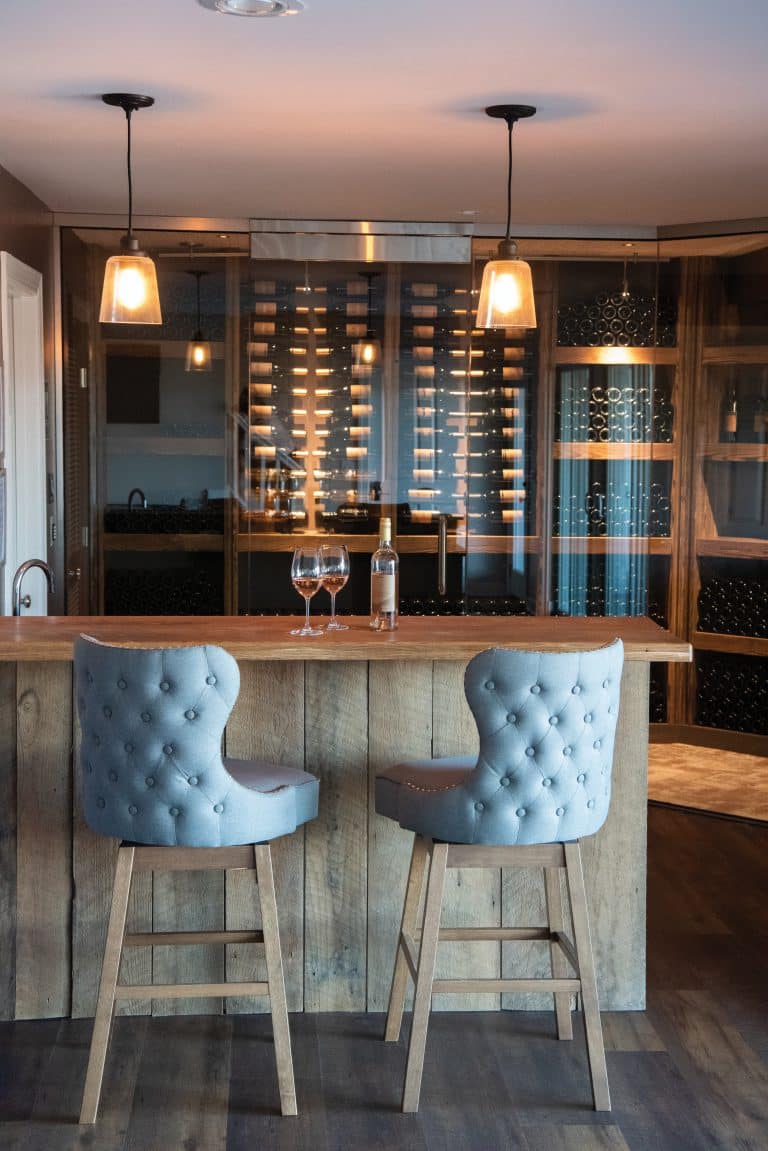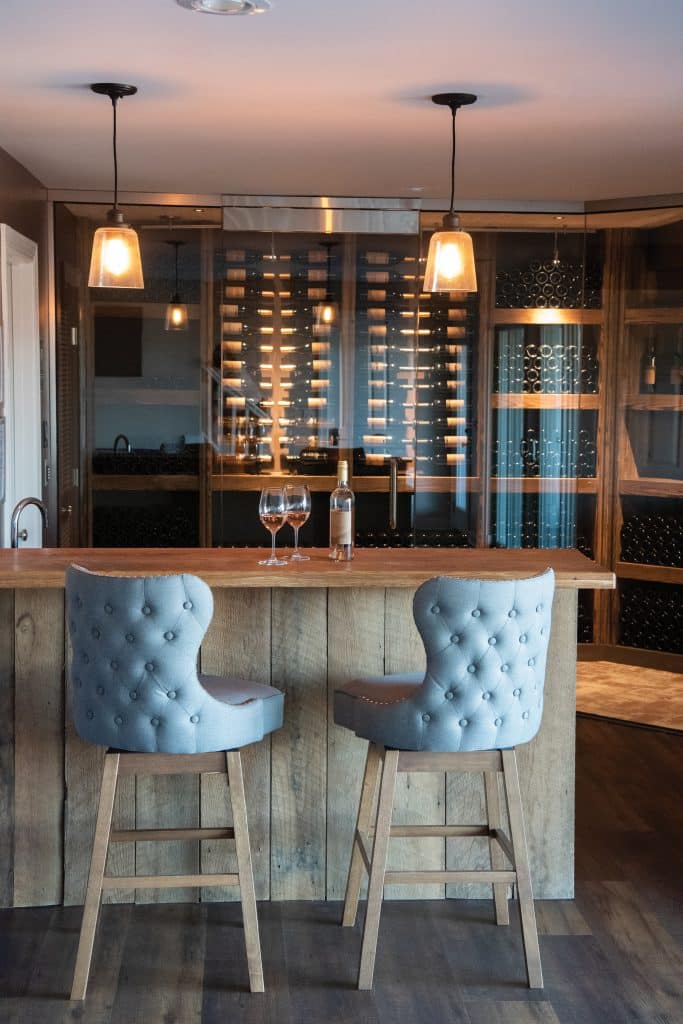 In addition to remodeling the space for the wine library during those pre-planning phases, the family also converted an office into another bedroom and added a bathroom. The downstairs apartment of The Inn serves as the quarters for Innkeeper Rebecca Vettorel, who joined the team in January 2018 with a background in hospitality.
Just next door is the winery's tasting room, where each guest of The Inn is treated to a complimentary tasting. Made on the premises by Nathan and Rachel, the European-style wines emphasize subtlety and complexity with a distinct French influence.
Named in The Washington Post's "Top Picks: Best Wines" and Southern Living's "South's Best Vineyard," as well as many other notable publications, guests can expect highly respected vino, from Sauvignon Blanc, Chardonnay and Petit Manseng to Cabernet Franc, Petit Verdot, Merlot, Cabernet Sauvignon and Tannat. The tasting room also doubles as a petit farm store offering grass-fed beef, farm-raised pork and chicken, free-range organic eggs, local produce and garden fresh herbs.
"It was a total collaboration and a fun opportunity for us to knit our unique visions into one," Rachel says. "We want to give the true experience of family owned and operated hospitality." ~
This article appears in Book 8 of Wine & Country Life. Start your subscription here or give a gift subscription here.
KATHERINE FIRSCHING is a media studies major in the Distinguished Majors Program at the University of Virginia. She finds joy in the art of storytelling and expressing creativity on a daily basis.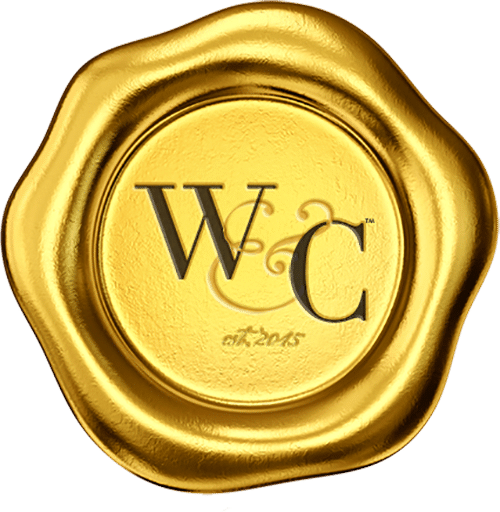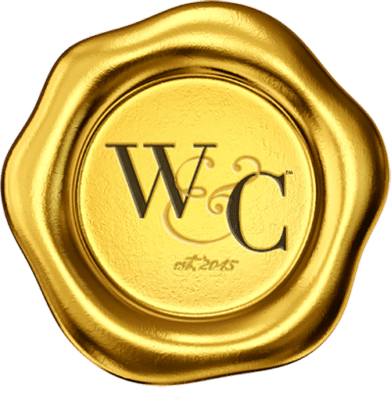 Wine & Country celebrates elevated living in Virginia Wine Country. Wine & Country Life, a semi-annual life & style magazine, and Wine & Country Weddings, an annual art book celebrating elegant Virginia weddings, are complemented by the Wine & Country Shop in Ivy, VA—a beautiful lifestyle boutique that brings the pages of the magazines to life. The Shop features over 40 Virginia artisans with everything from tailgating essentials and Dubarry attire to locally made foods and award-winning Virginia wines and craft beverages for your next event. Wine & Country covers the grape-growing foothills of the Blue Ridge Mountains from Lynchburg to Leesburg, including points in between like Charlottesville and Middleburg. Ivy Life & Style Media also creates other projects, including CharlottesvilleFamily.com, a collection of local resources including a popular calendar of events, family services guides and features on education, health and family day trips for parents and teachers in Charlottesville, as well as the CharlottesvilleWelcomeBook.com a guide to resources for Charlottesville tourists and newcomers.