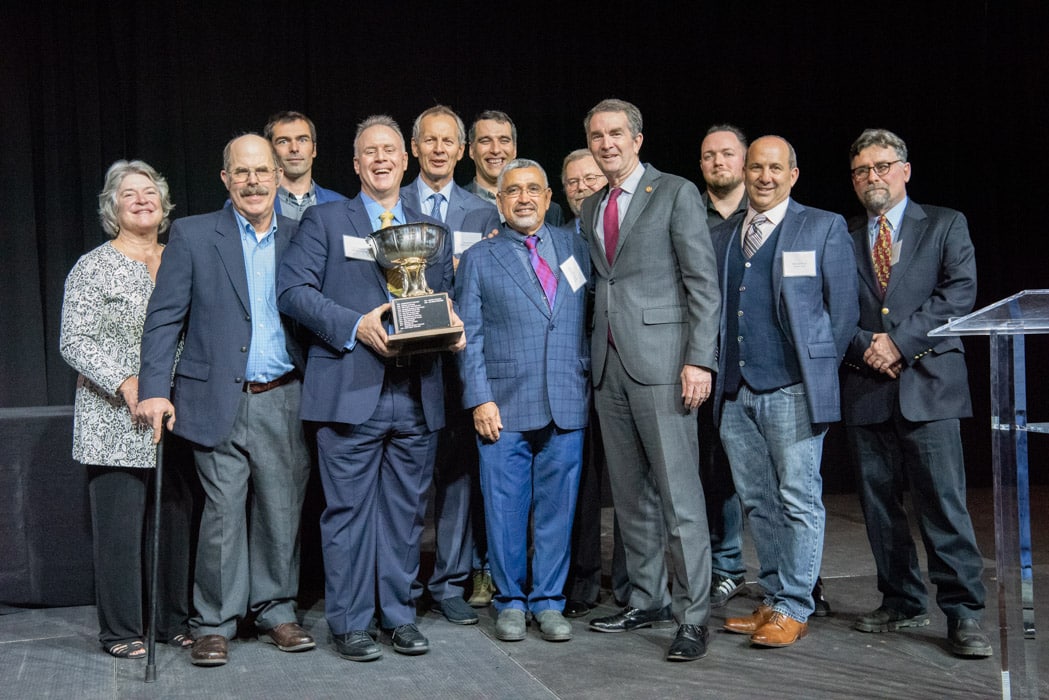 Last night, the Annual Virginia Governor's Cup 2020 Awards was held at Richmond's Main Street Station. After 107 wineries submitted more than 530 wines, a prestigious panel of judges selected 64 Gold Medal-winning wines to be celebrated at the gala that was expertly organized by the Virginia Wine Board Marketing Office.
A dazzling array of local wineries all made the distinguished list, demonstrating the talent and commitment to quality wine of our local wine region.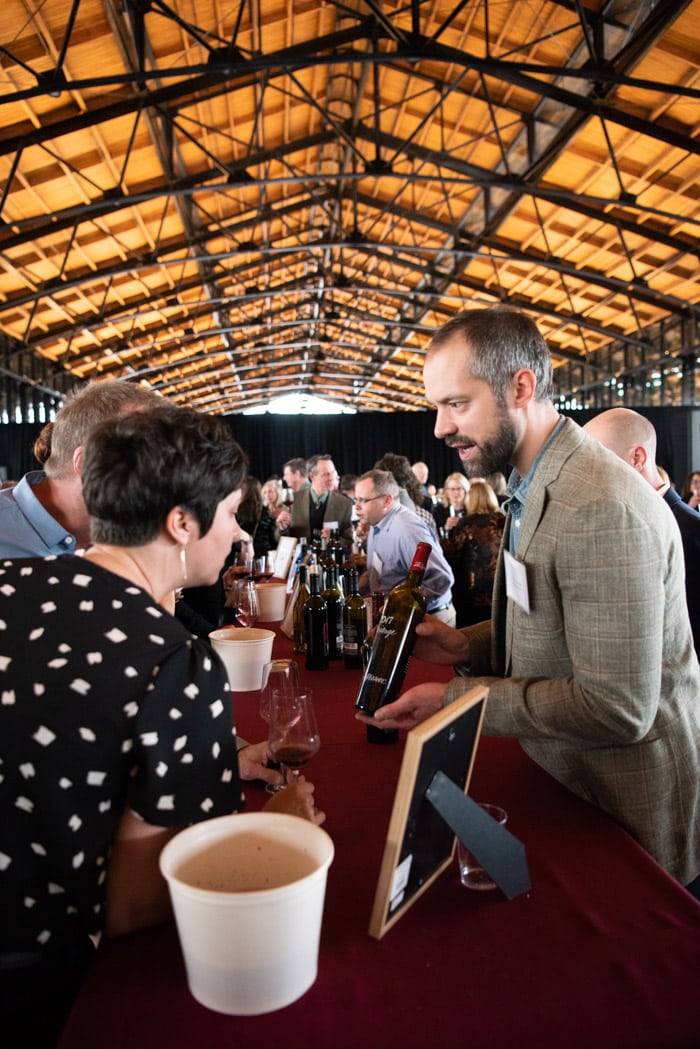 The evening's festivities began with many of the gold medalists pouring their award-winning wines and sharing details about each vintage with attendees.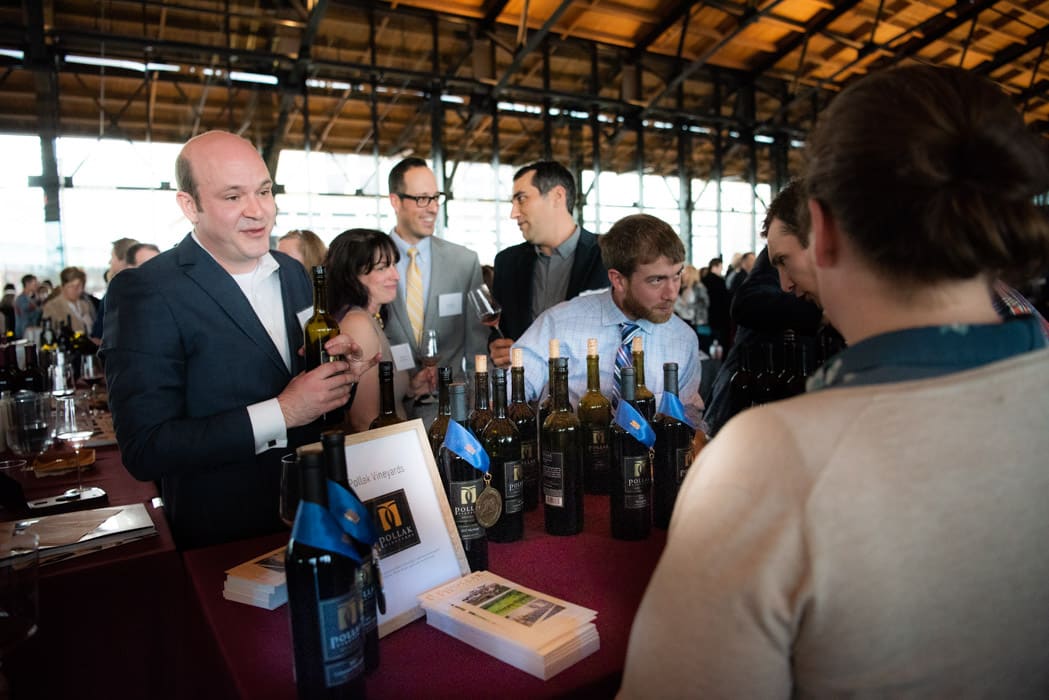 The highest-ranking twelve reds and whites of these Gold Medal-winning wines were selected for the 2020 Governor's Case after outscoring the other entrants on appearance, aroma, flavor, overall quality and commercial suitability.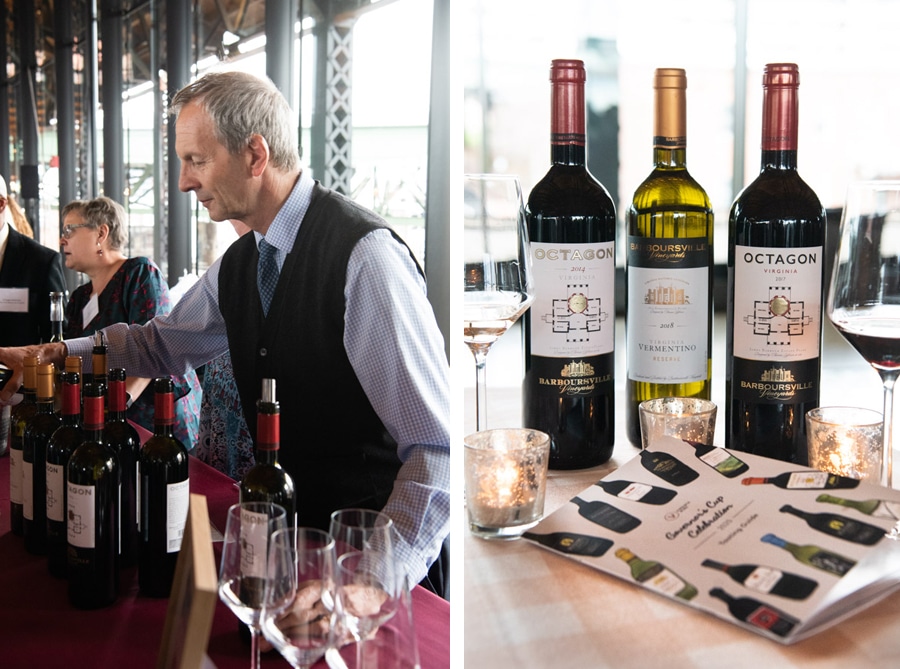 We were delighted to see so many of our friends in the industry, including Luca Paschina from Barboursville Vineyards, the Bakhtiar's from CrossKeys Vineyards, Michael Shaps from Virginia Wineworks, the team from Pollak Vineyards and many more.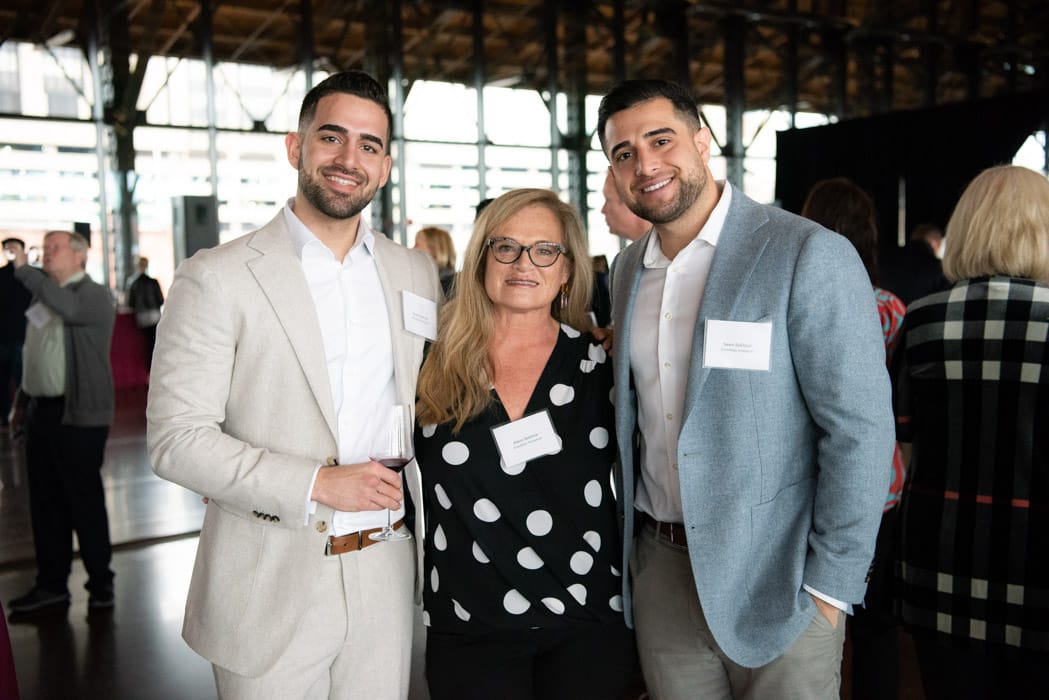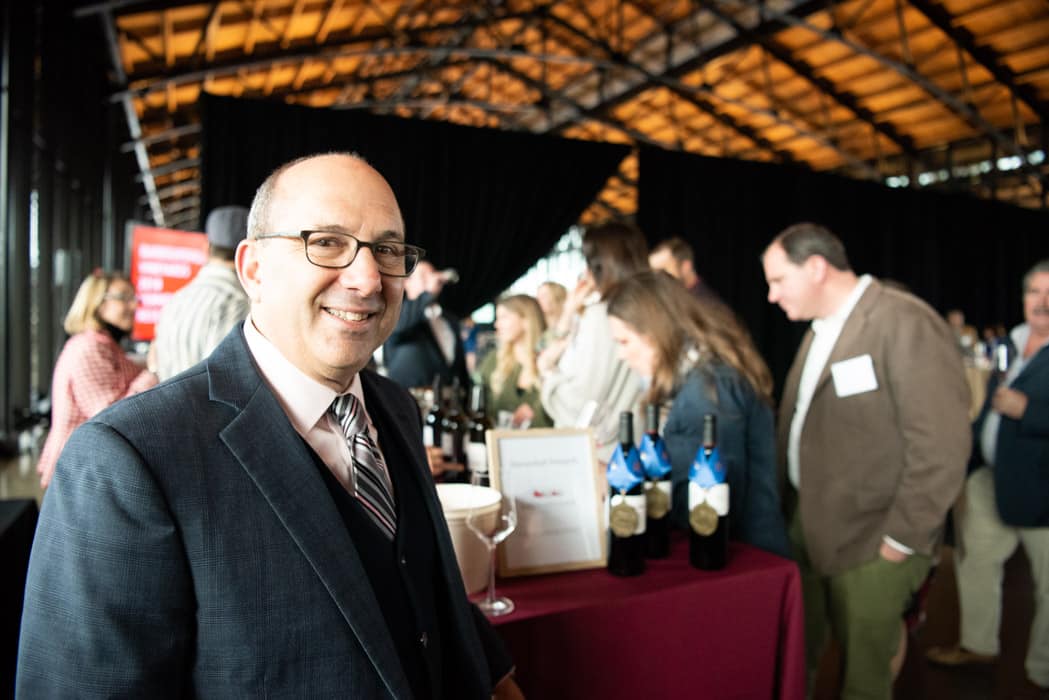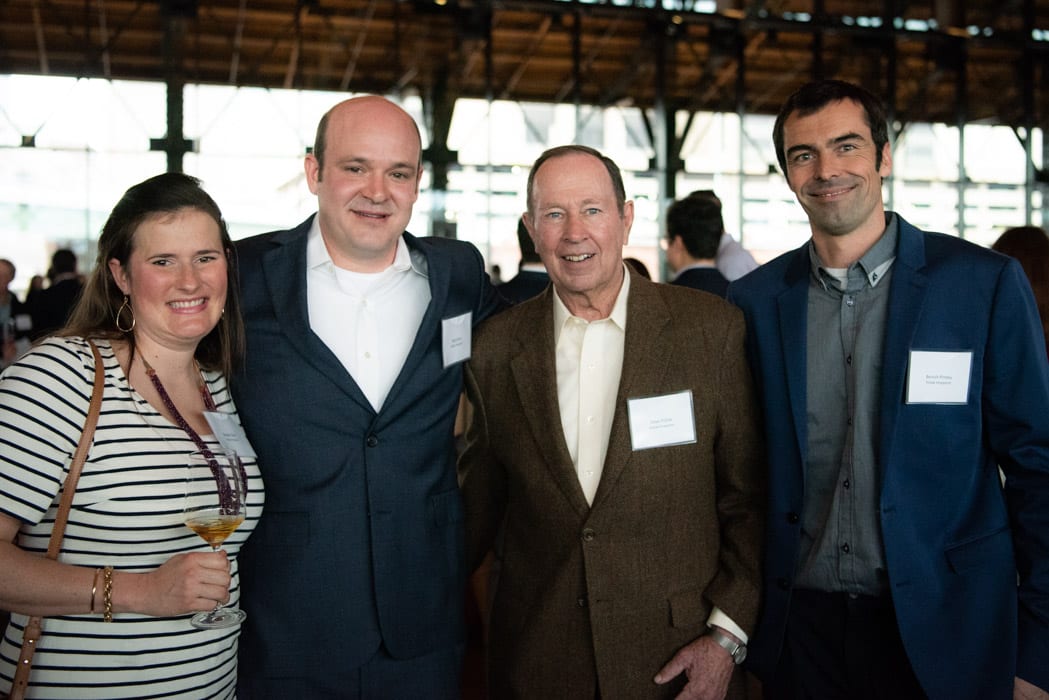 After sampling the delicious wines, the attendees moved from the impromptu tasting room into the awards hall where they were greeted by George Hodson of Veritas Vineyard & Winery, who was a warm and gracious host for the evening.
The accolades began with Justin Rose from Rosemont of Virginia receiving the President's Appreciation Award for his service as past president, given by now President, George Hodson.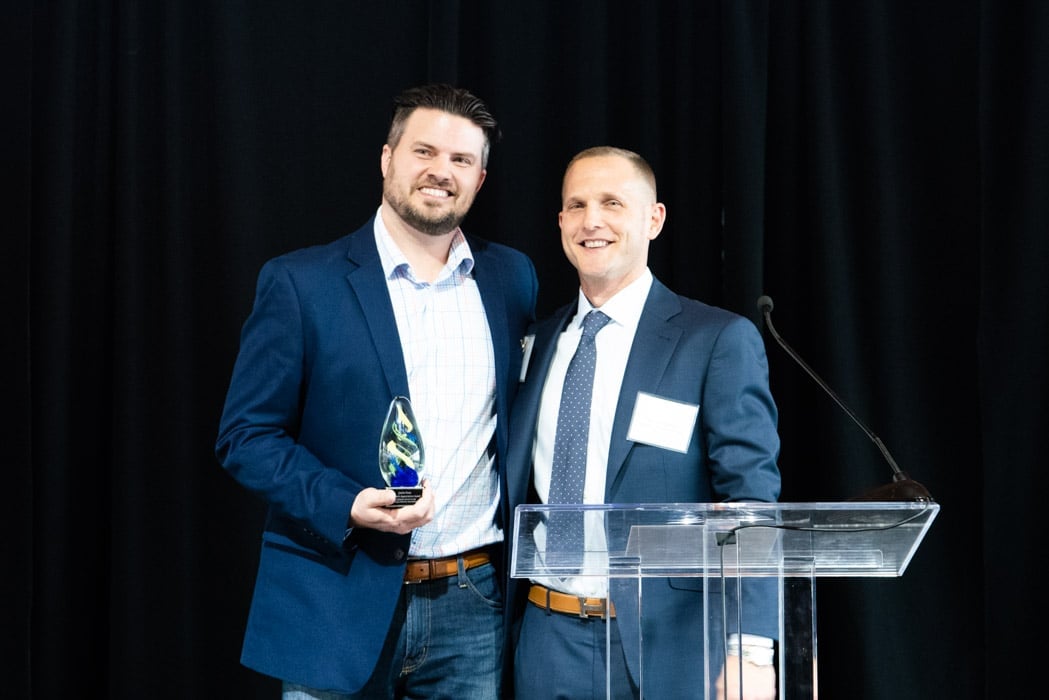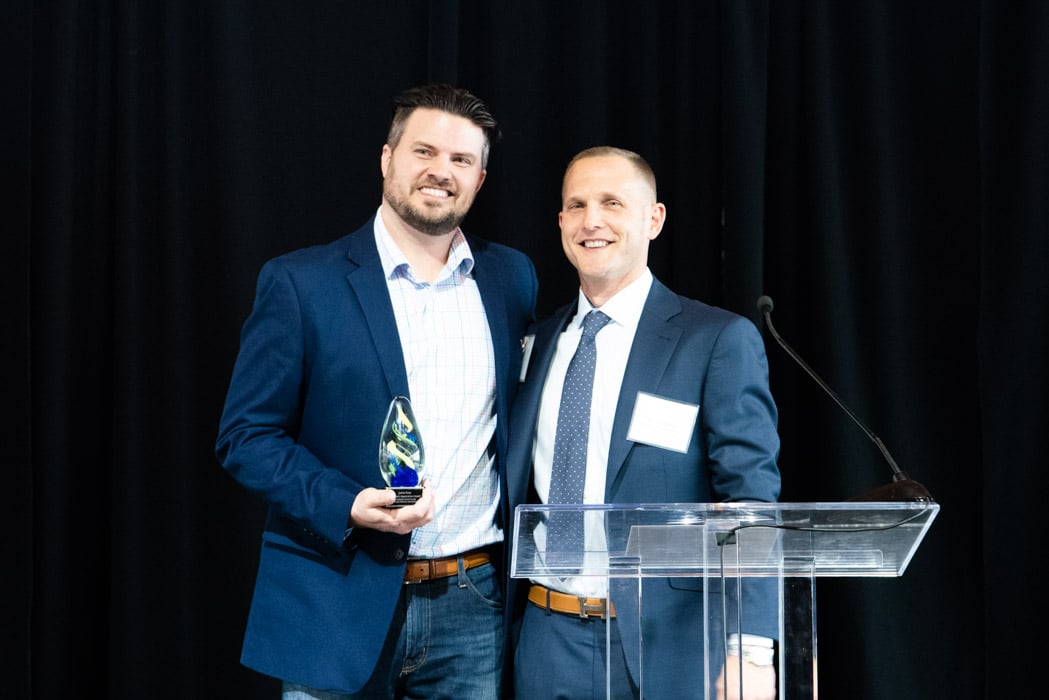 Justin was further celebrated as he was named Wine Person of the Year for his service to the industry.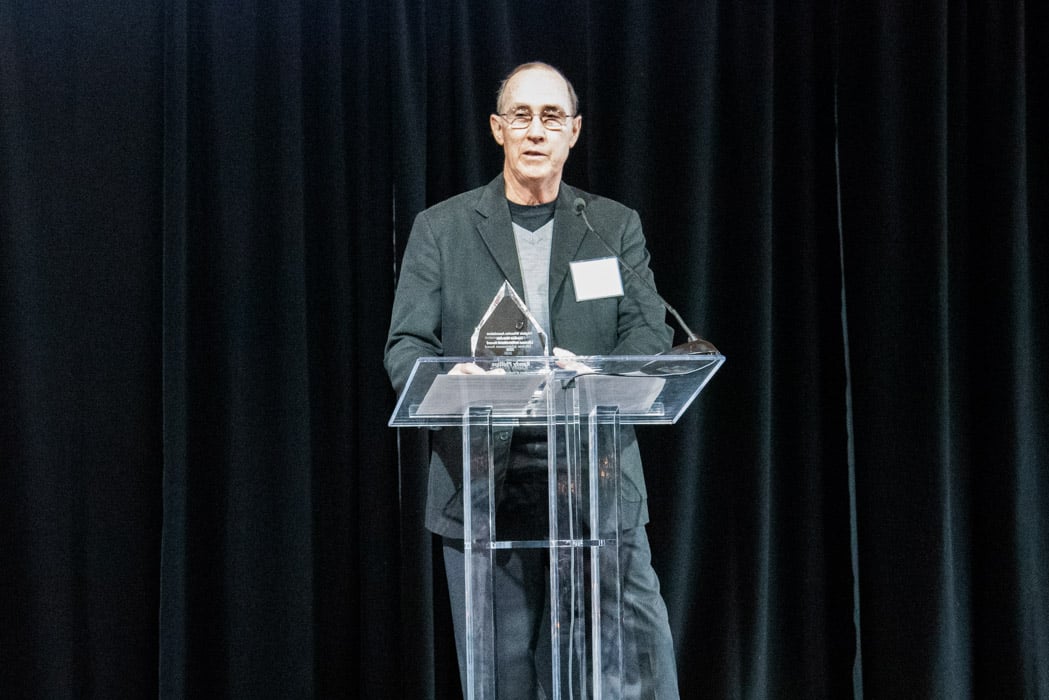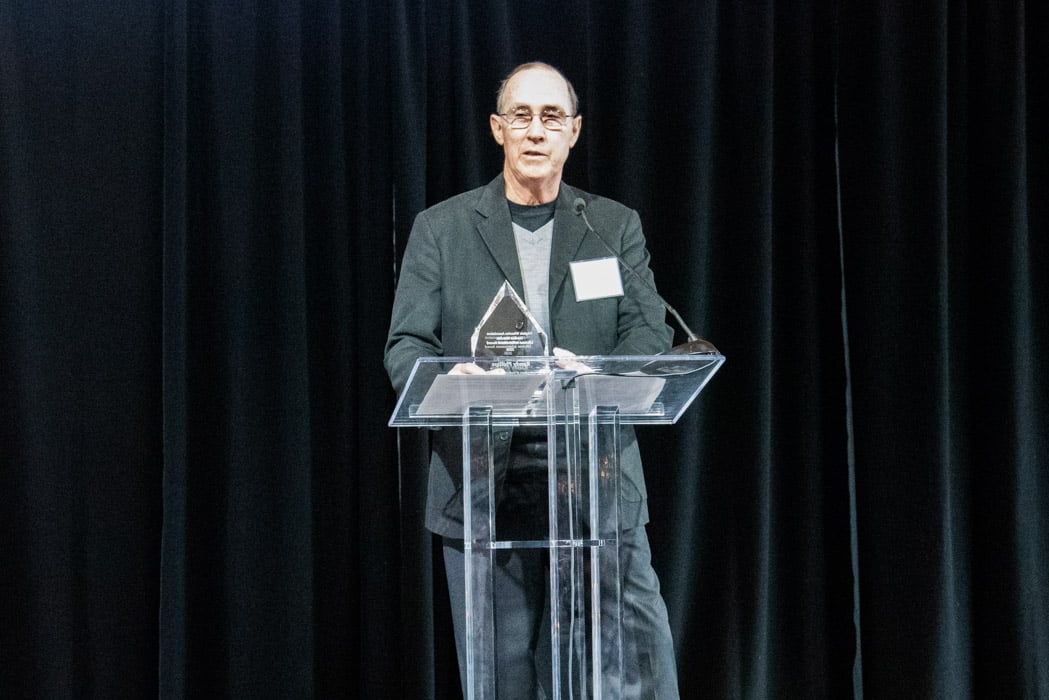 Randy Phillips of Cave Ridge Vineyard graciously accepted the Gordon Murchie Lifetime Achievement Award and reminded us of the importance that each person, from grower to consumer, has in advocating for the wine industry.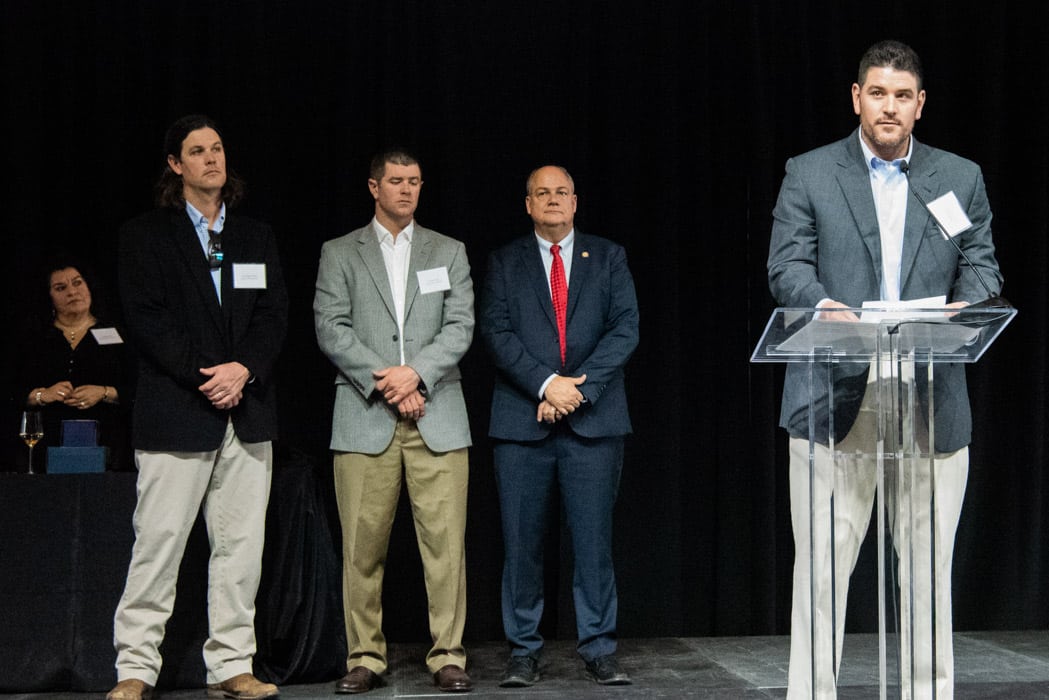 All in attendance were deeply touched when Carrington, James and Stuart King of King Family Vineyards took the stage to present the inaugural David King Advocate of the Year Award. This new award was inspired by their late father who was an ardent and constant advocate for Virginia's wine industry.
The David King Advocate of the Year will be given to the individual that demonstrates significant involvement in advocacy efforts on behalf of the Virginia Wine industry.
As James prepared to give the award, he shared his father's favorite quote from John F. Kennedy "A rising tide lifts all boats" and reminded us of the value and strength the Virginia wine community has as it continues to grow and add new vineyards and varietals.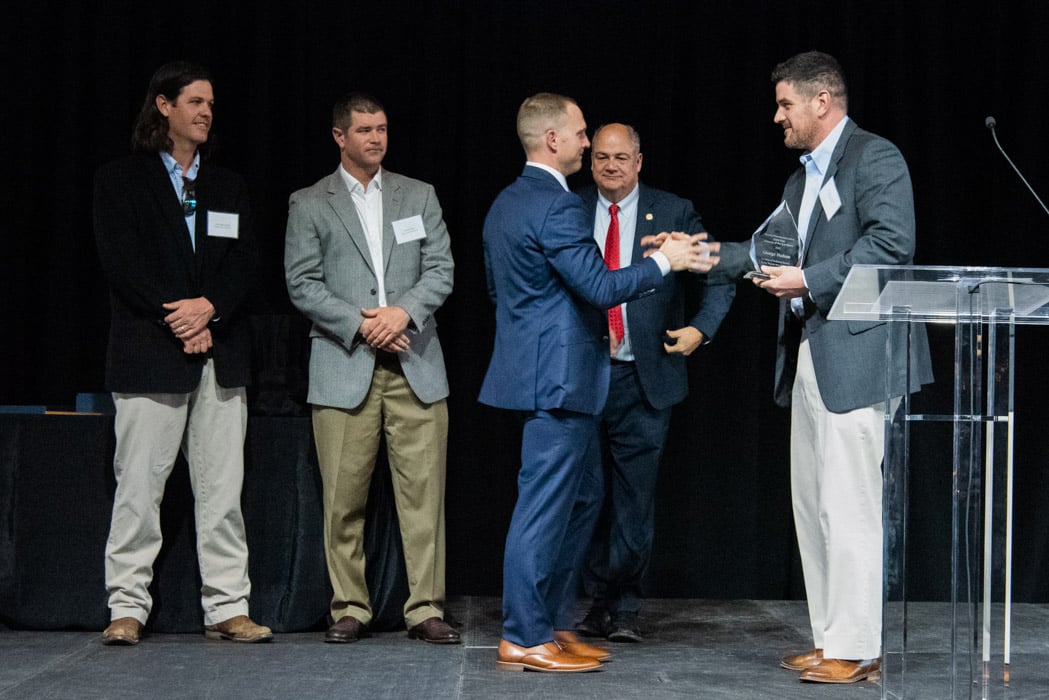 George Hodson was surprised and extremely honored to be the winner of this award in honor of a man he deeply admired.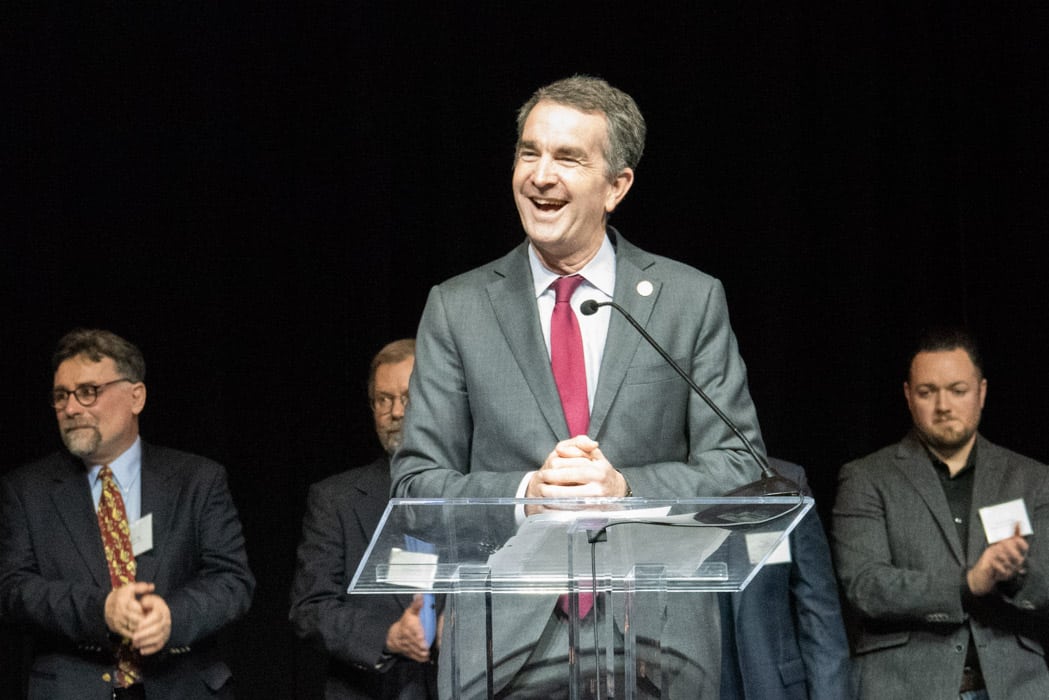 The culmination of the evening was when Governor Northam took the stage along with the winemakers of each wine in the Governor's Case for the much anticipated announcement of the Governor's Cup.
Virginia Governor's Cup Case Winners
The wines to receive this coveted honor are 868 Estate Vineyards' 2017 Vidal Blanc Passito, Afton Mountain Vineyards' 2017 Tradition, Barboursville Vineyards' 2014 Octagon AND their 2018 Vermentino Reserve, Delaplane Cellars' 2017 Williams Gap, Lake Anna Winery's 2017 Tannat, Michael Shaps' 2016 Meritage, Pollak Vineyards' 2017 Cabernet Franc Reserve AND their 2017 Smuggler, Rockbridge Vineyard's 2017 Vd'or, Shenandoah Vineyards' 2017 Shenandoah Reserve Red, Virginia Cellars Pippin Hill Farm & Vineyards' 2017 Petit Verdot.
Governor Northam was very jovial and insisted that he be included in the judging next year.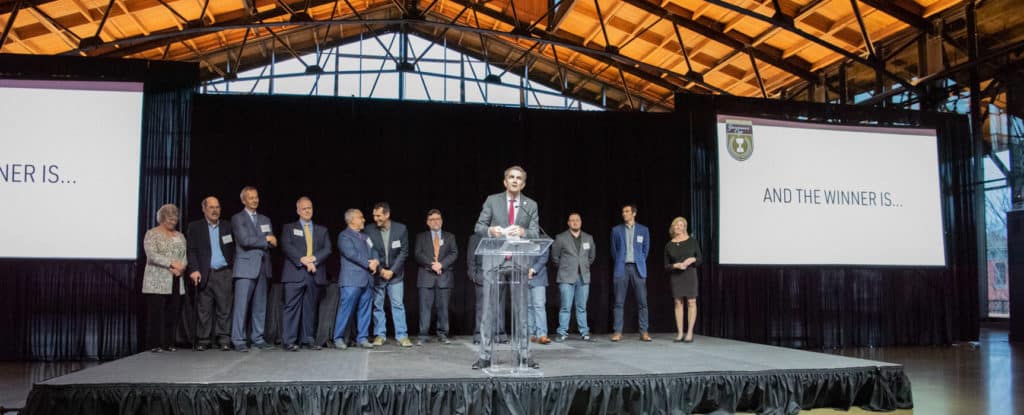 Virginia Governor's Cup Winner
Finally, the moment had arrived, and he ceremoniously opened the envelope to reveal the winner of the 2020 Virginia Governor's Cup: 868 Estate Vineyards' 2017 Vidal Blanc Passito. This is the first fully Loudon County-made and Loudon-grown Virginia Governor's Cup Winner.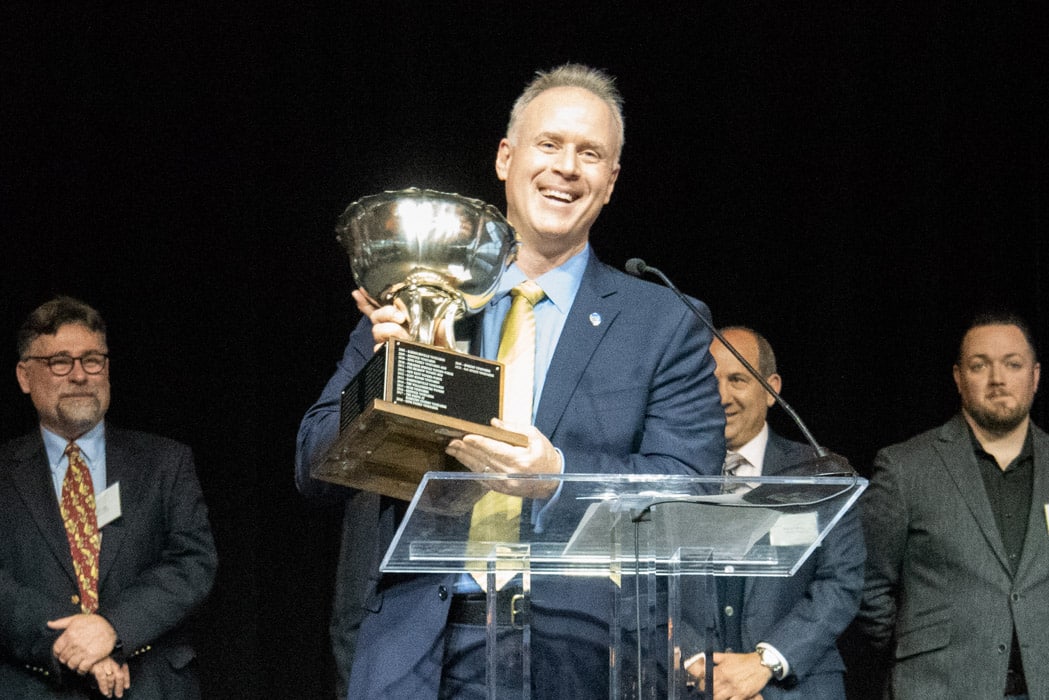 Carl DiManno accepted the award on behalf of the vineyard.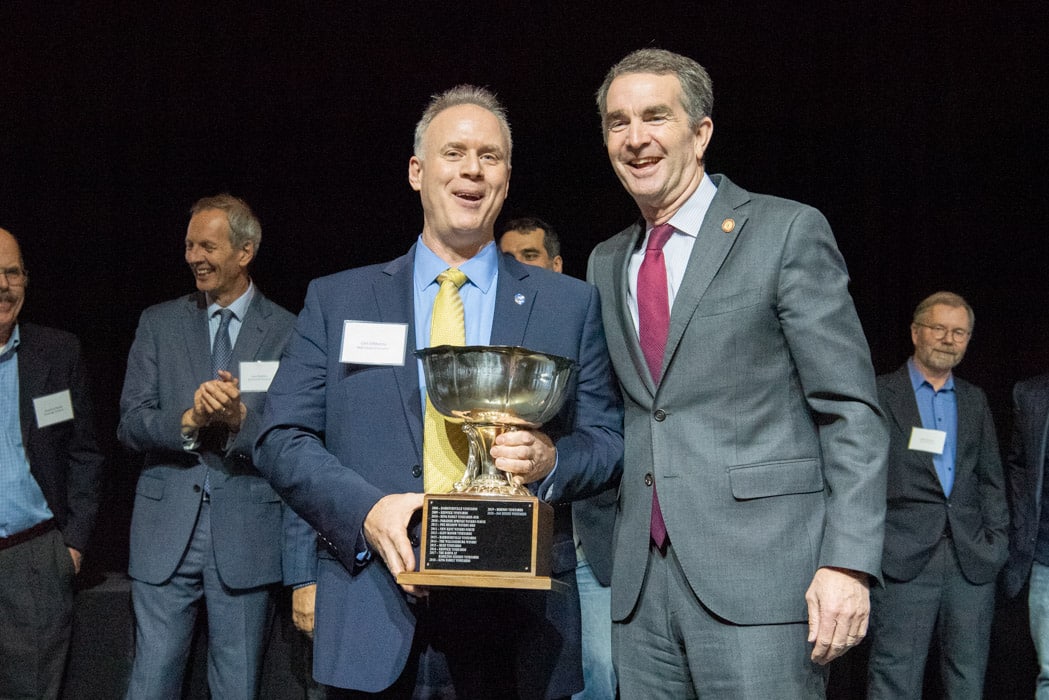 "The 2017 Passito was the culmination of a concerted winemaking effort," says 868 Estate Vineyard's Co-Founder and Winemaker, Carl DiManno. "I take a very hands-on approach in the winery, and a lot of love and hard work went into this wine, but it was well worth it. I am thrilled that Loudoun's wines are getting the recognition that they deserve."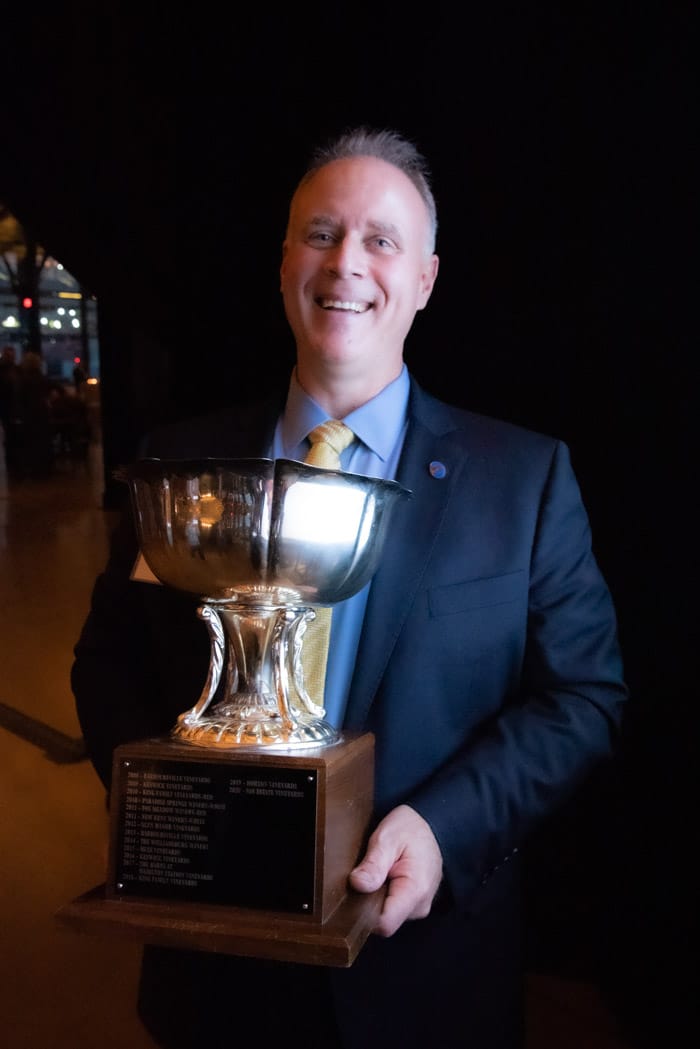 This marks the first time in 15 years that a dessert wine has won the Governor's Cup.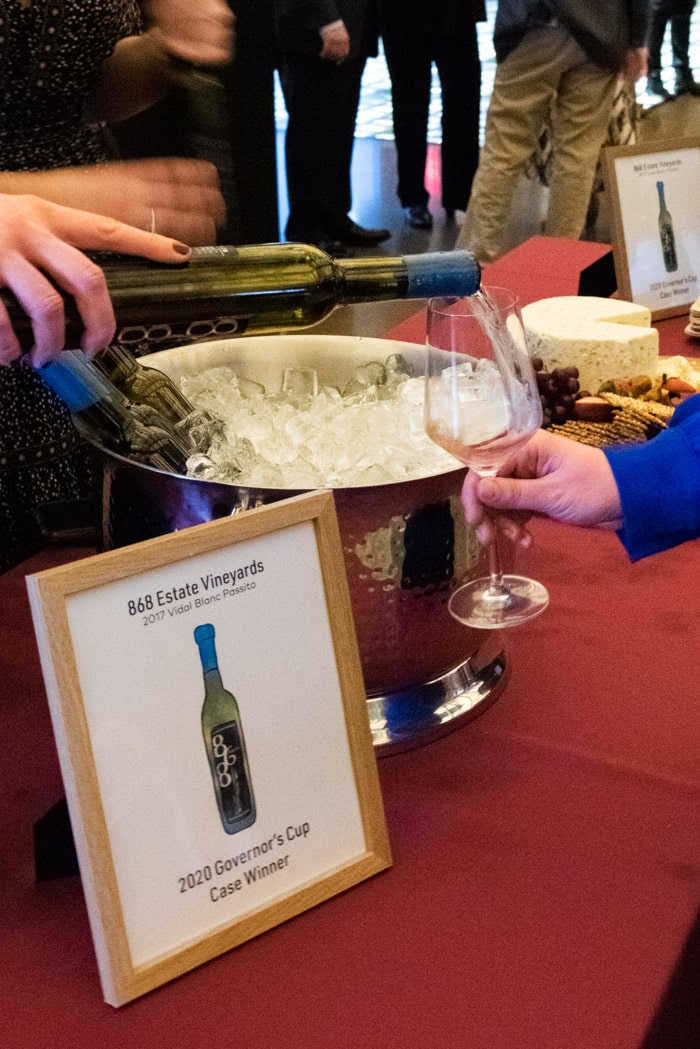 The 2017 Vidal Blanc Passito is the first wine made from 100 percent Loudoun County fruit to win Virginia's top wine award.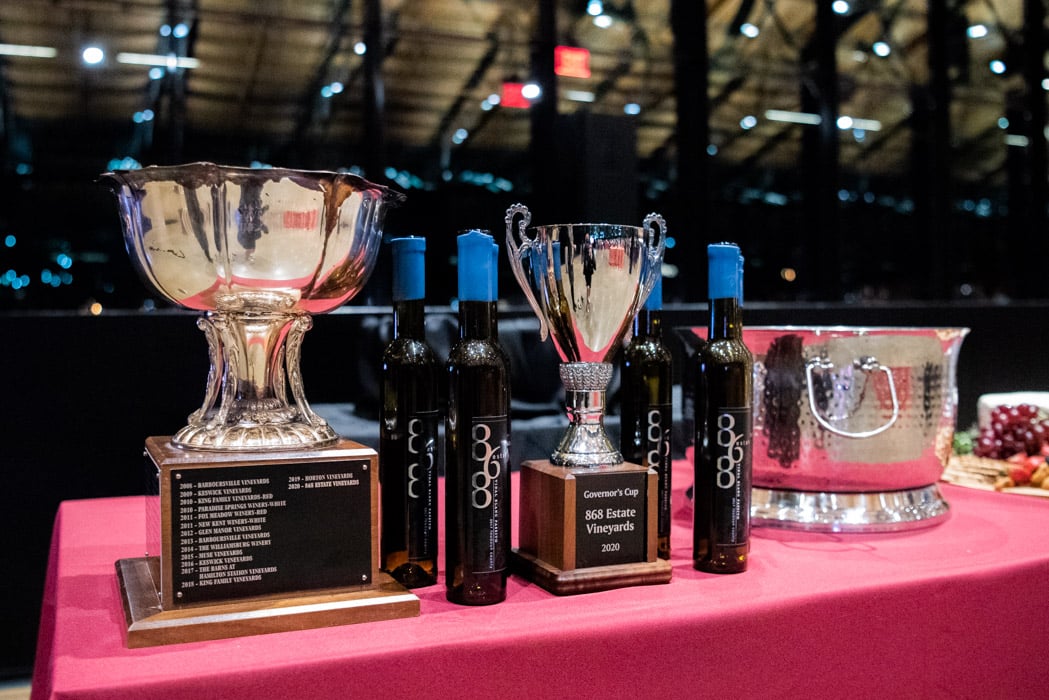 The talented members of the Virginia wine industry proved once again how much our region has to offer wine enthusiasts and winemakers around the world. The innovative vision that drives our region continues to progress the industry and its product, creating quality wines that delight wine lovers and impress wine connoisseurs.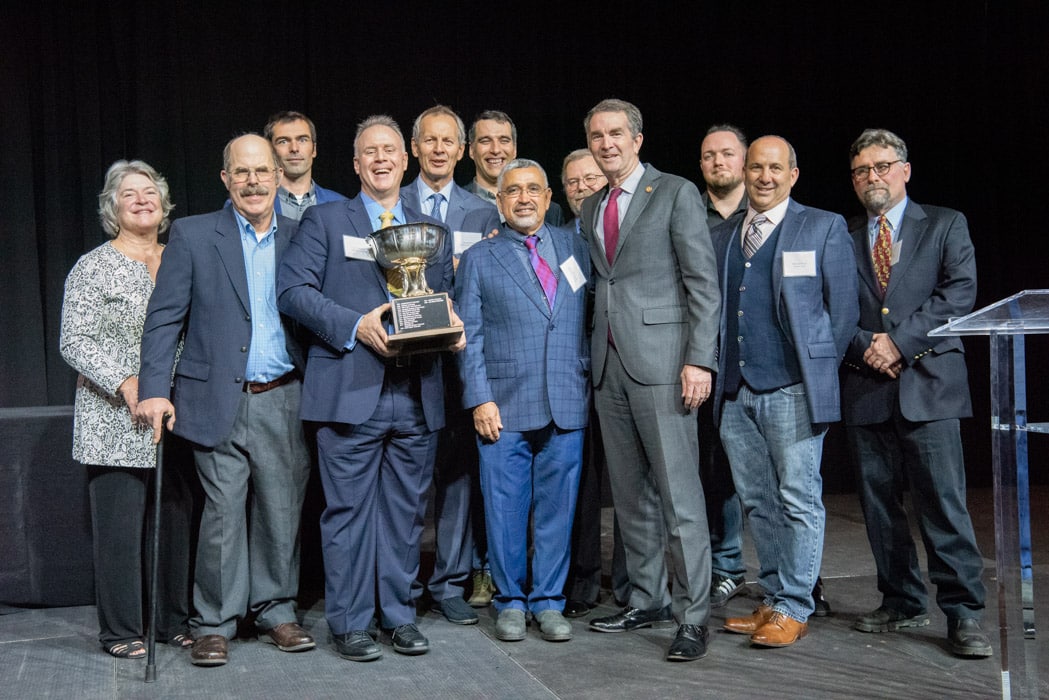 We would like to sincerely congratulate 868 Estate Vineyards on their Governor's Cup win, as well as all of the other wineries who demonstrated our region's talent with gold medals and for being chosen for the elite Governor's Case. We cannot wait to try all of the award-winning wines and to see all that these talented winemakers have in store for Virginia's wine country!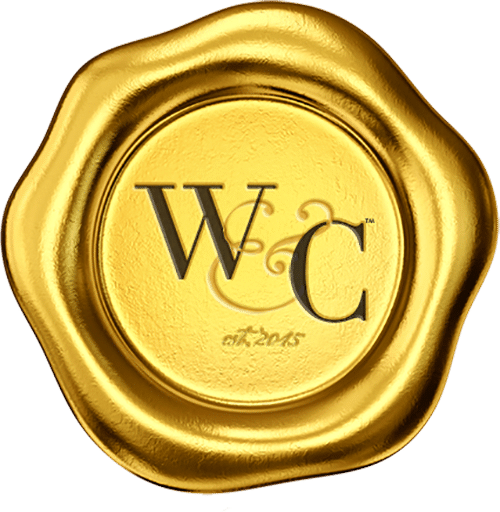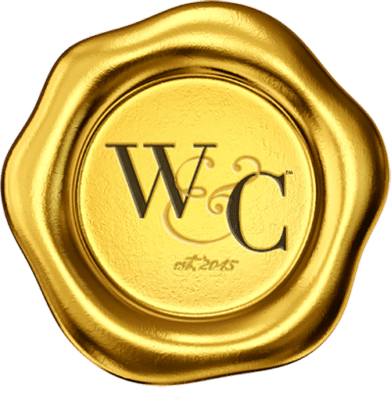 Wine & Country celebrates elevated living in Virginia Wine Country. Wine & Country Life, a semi-annual life & style magazine, and Wine & Country Weddings, an annual art book celebrating elegant Virginia weddings, are complemented by the Wine & Country Shop in Ivy, VA—a beautiful lifestyle boutique that brings the pages of the magazines to life. The Shop features over 40 Virginia artisans with everything from tailgating essentials and Dubarry attire to locally made foods and award-winning Virginia wines and craft beverages for your next event. Wine & Country covers the grape-growing foothills of the Blue Ridge Mountains from Lynchburg to Leesburg, including points in between like Charlottesville and Middleburg. Ivy Life & Style Media also creates other projects, including CharlottesvilleFamily.com, a collection of local resources including a popular calendar of events, family services guides and features on education, health and family day trips for parents and teachers in Charlottesville, as well as the CharlottesvilleWelcomeBook.com a guide to resources for Charlottesville tourists and newcomers.