Wine & Country Life attended the 2nd annual Winter Wine Weekend at the beautiful new Hotel Madison in Harrisonburg on February 21-23. The weekend started with a welcome reception Friday evening followed by a sumptuous sold-out wine paired dinner at Joshua Wilton House. Saturday morning, winemaker Lee Hartman knowledgeably led guests through the winemaking process from the field to the glass with an exclusive behind-the-scenes tour of the nearby Bluestone Vineyard.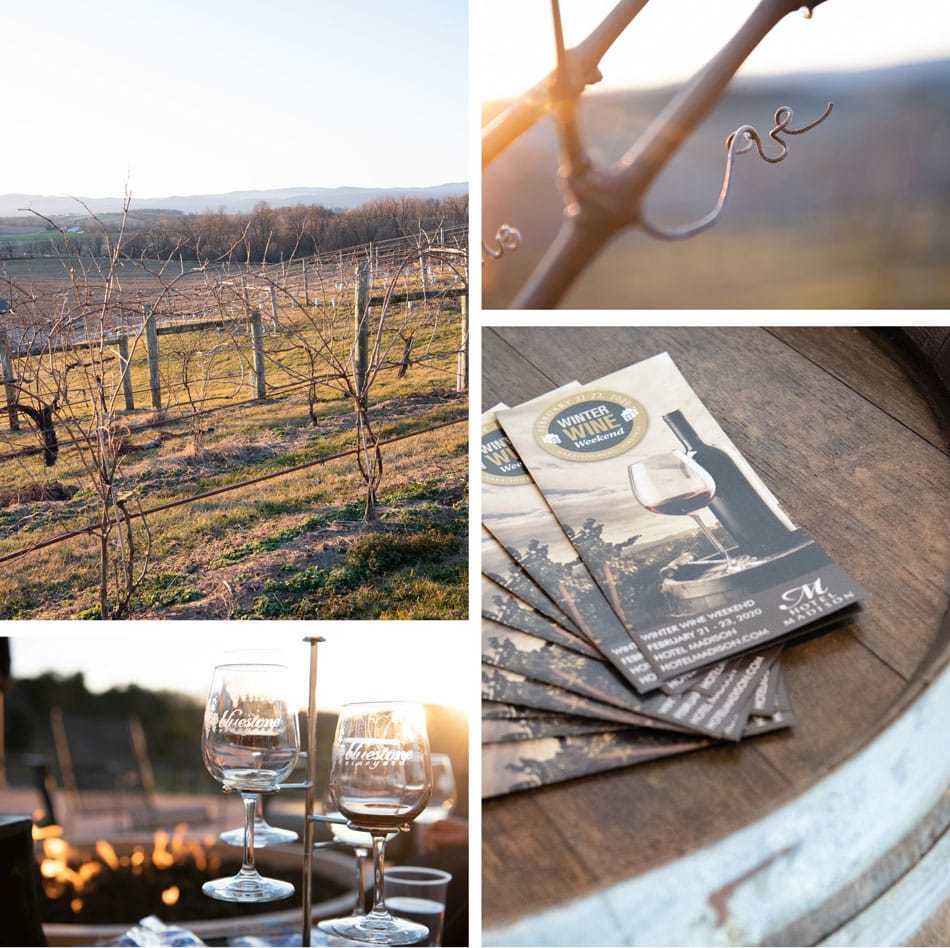 Hotel Madison's 2nd Winter Wine Weekend
Back at Hotel Madison, guests filled workshops learning from some of Virginia's most respected winemakers like Luca Paschina of Barboursville Vineyards (below) who talked about winemaking in both the "New World" of Virginia and the "Old World" of his native country, Italy.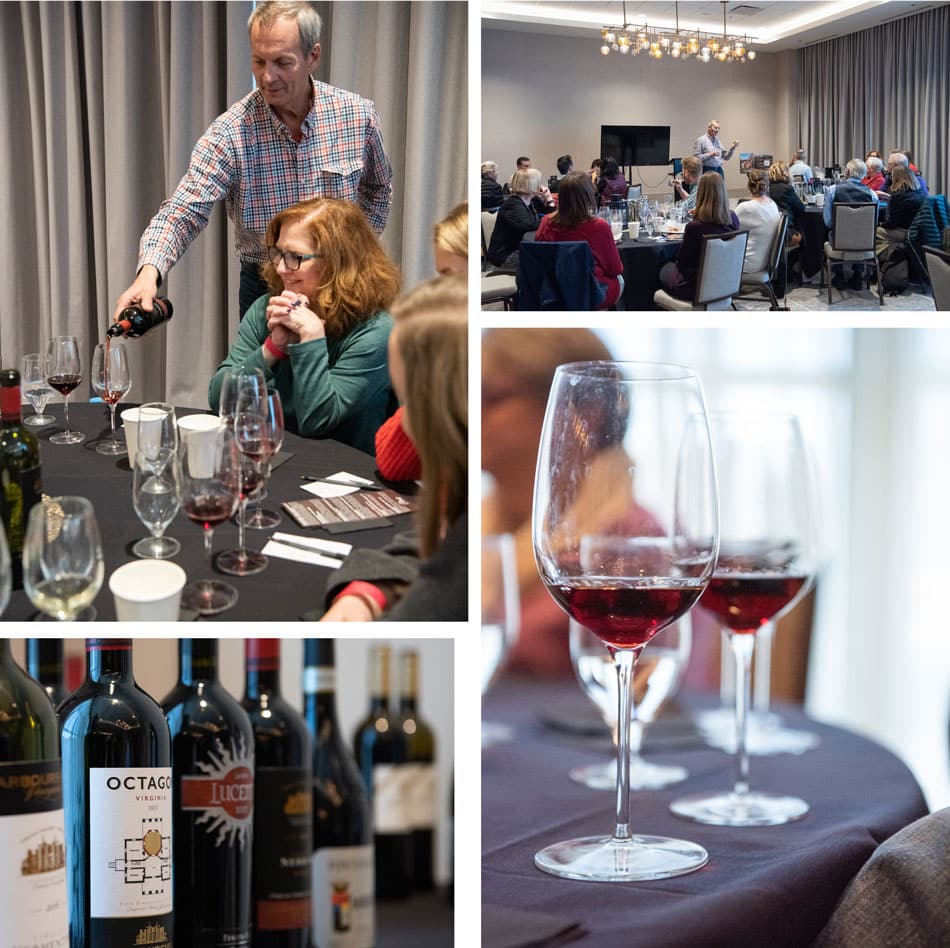 Between workshops, guests browsed the crafts of local artisans and participated in the Grand Tasting in the Shenandoah Grand Ballroom where over a dozen wineries from around the region provided tastings.
Wineries included Barren Ridge Vineyards, Shenandoah Vineyards, Rockbridge Vineyard, Keswick Vineyards, Barboursville Vineyards, Cardinal Point Winery, Bluestone Vineyard, Muse Vineyards, CrossKeys Vineyards, Brix and Columns and Cave Ridge Vineyard.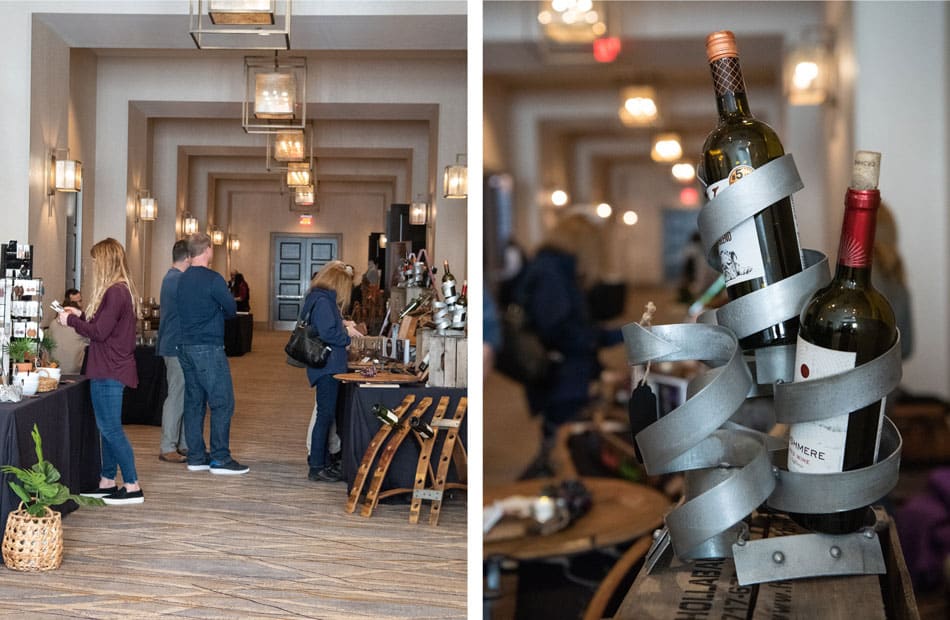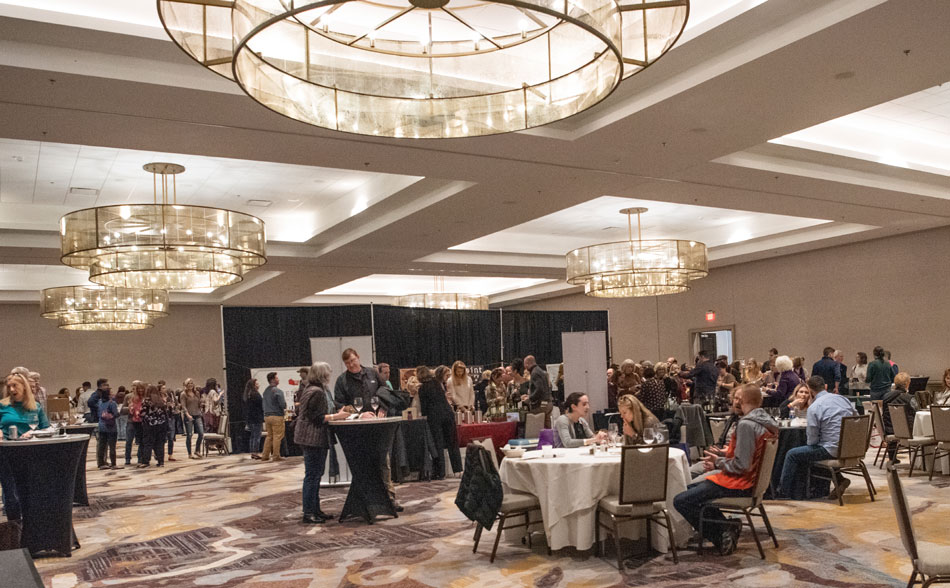 Below (upper left) Saam Bakhtiar educates guests as they taste the award-winning wines of Crosskeys Vineyard. A family business of the Bakhtiars since 2001, Crosskeys Vineyard is often awarded for excellence for their estate-grown wines. Below (upper right), Stephanie Pence, the owner of Brix and Columns, shares her wines and expertise with guests. As current president of the Shenandoah Valley Wine Trail, she was excited to see the event so well attended and the interest in her region's wine growing in popularity. Below (bottom right) Micheal Shaps of Micheal Shaps Wineworks shares his exciting new wines from Shenandoah Vineyards, a property he has been involved in since 2010 and purchased in 2018.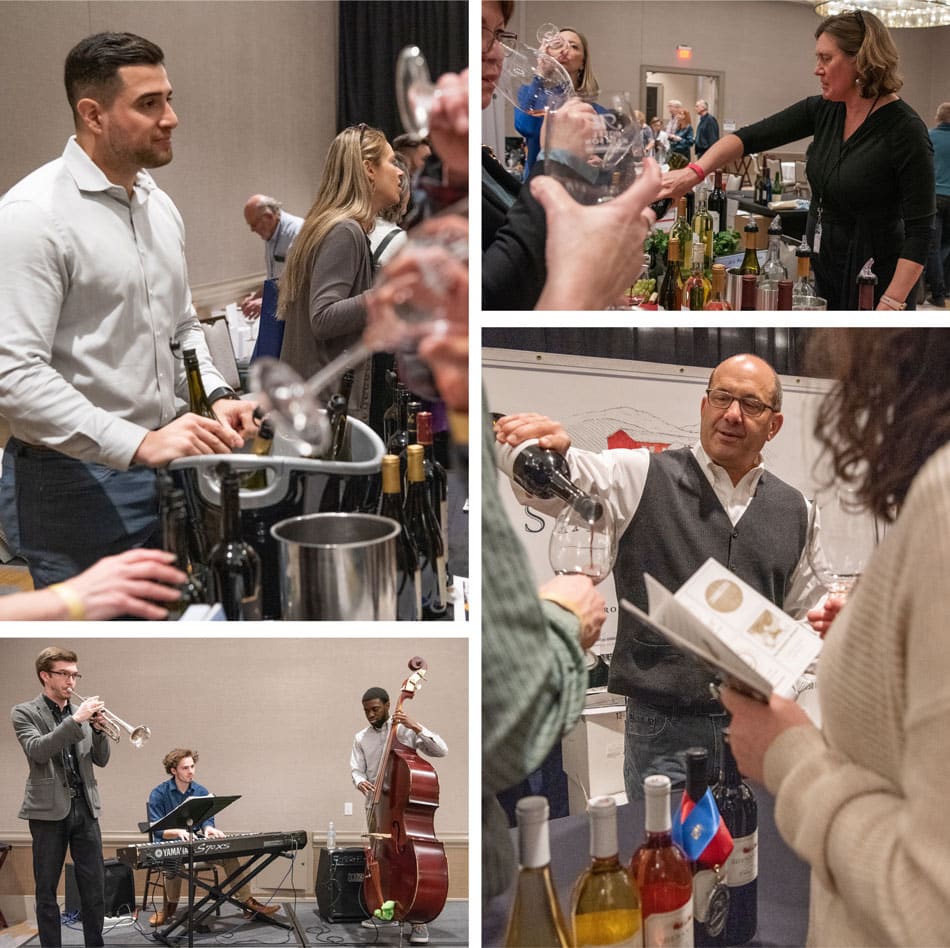 Saturday evening, guests enjoyed the engaging "A Night in Tuscany" wine-paired dinner prepared by Brock Kappers of Winebow Group followed up on Sunday morning with a delightful brunch paired with sparkling wines from Veritas Vineyard and Winery and featuring their winemaker Elliott Watkins.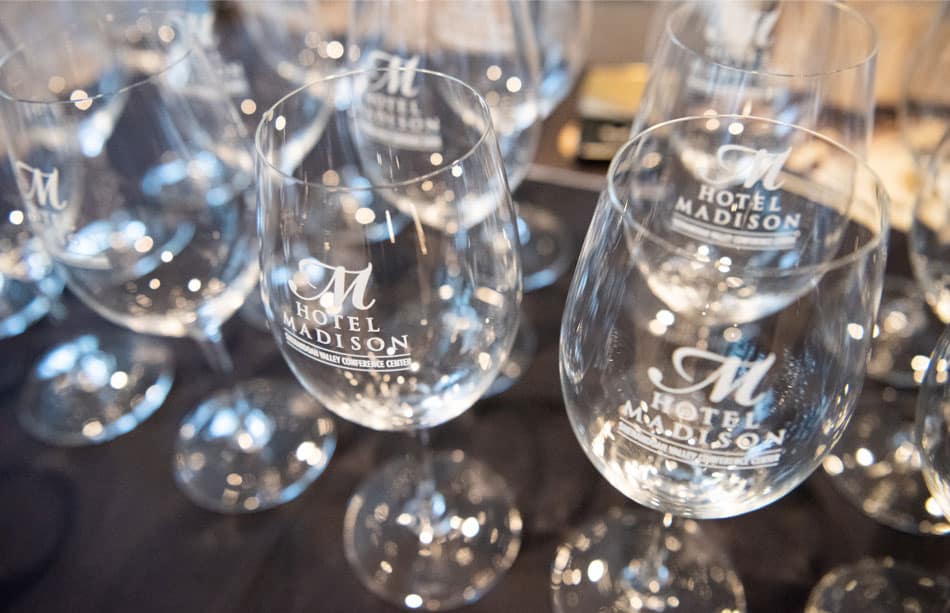 Curious to learn more about some of these featured vineyards? Click below for more articles:
Read more articles on CrossKeys Vineyards here.
Discover more about Veritas Vineyards & Winery here.
Explore the many delights of Barboursville Vineyards here.
More about Michael Shaps Wineworks can be found here.
Read more about Keswick Vineyards here.
Find out more about the happenings at Cardinal Point here.
We are delighted to see the wonderful wines of the Shenandoah Valley region continue to reach new audiences. ~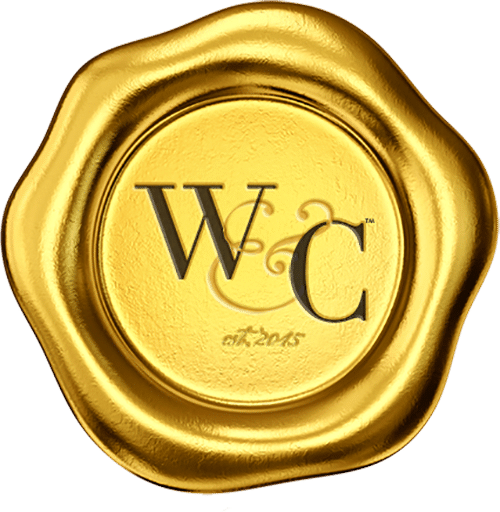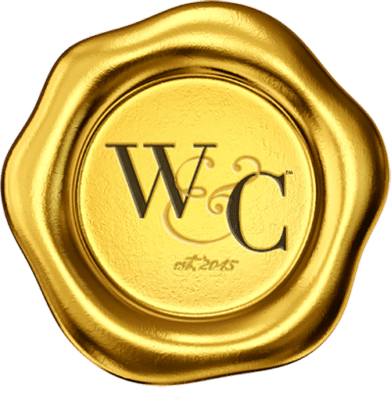 Virginia Wine & Country celebrates elevated living in Virginia Wine Country. Virginia Wine & Country Life is a semi-annual luxury print magazine with a full digital presence. The Virginia Wine & Country Gold Book is an annual guide to the top award-winning wines, wineries and experiences in Virginia Wine Country. The annual Virginia Wine & Country Wedding Planner is an art book of elegant Virginia weddings. The brand includes the Virginia Wine & Country Shop in Ivy, Va. It is a beautiful lifestyle boutique that brings the pages of the magazines to life. Virginia Wine & Country tells the stories of Virginia wineries, the farm-to-table movement, luxury travel, entertaining, art and the elegant country lifestyle. Ivy Life & Style Media also provides branding, web design and PR services for the wine industry.