Entering Ivy Creek Farm, the tree-lined drive winds past some of the oldest and highest quality viniferous vines in Virginia before the stunning Georgian-style home comes into view.
The estate boasts a rich and diverse history, beginning as a family home with a large-scale apple and peach operation at the turn of the 20th century. It served as a grass farm before being bought in 1980 by the Seagram Corporation; Seagram went on to develop the property as an artisan vineyard. It was Dick Button, vineyard manager, who planted the vines for Seagram and who tends to them on the original trellis system today.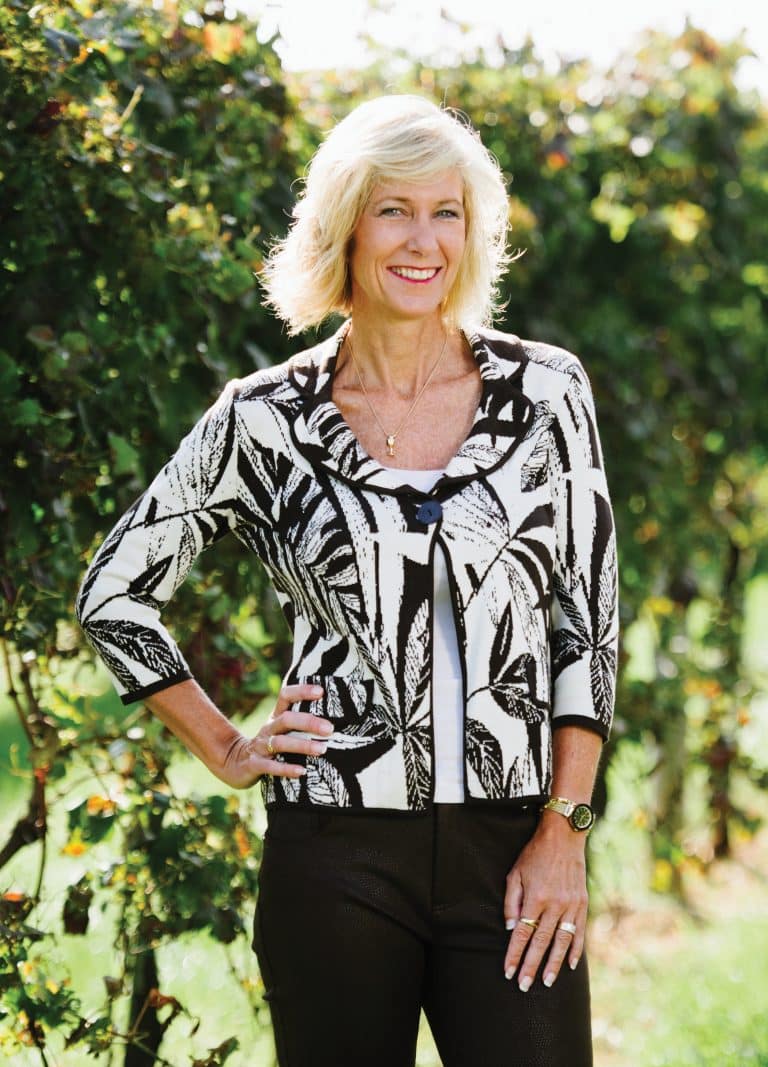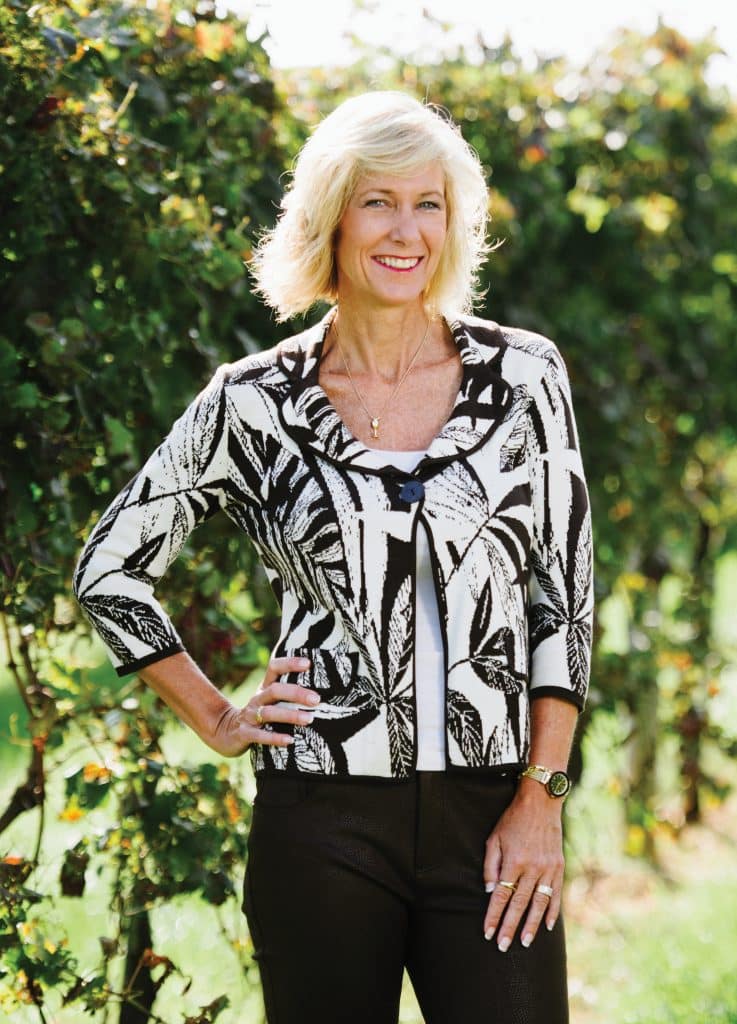 Just four years after Barboursville Vineyards began, Ivy Creek Farm was under vine, and the two continue to be leaders in what is now a well established Virginia industry.
The beautiful Chardonnay, Merlot and Cabernet Sauvignon varieties grown here have won numerous medals, and they quickly became the unexpected passion of Kristin Swanson Holzman when she purchased the property in 2002. A successful interior designer specializing in yacht design, she now began working with local wineries to harvest her vineyard. The initial relationships she built led to the eventual purchase of Prince Michel Vineyard & Winery in 2005, when her passion for grape growing grew to winemaking. Today, she runs both Prince Michel and the Ivy Creek Farm estate with grace, talent and vision.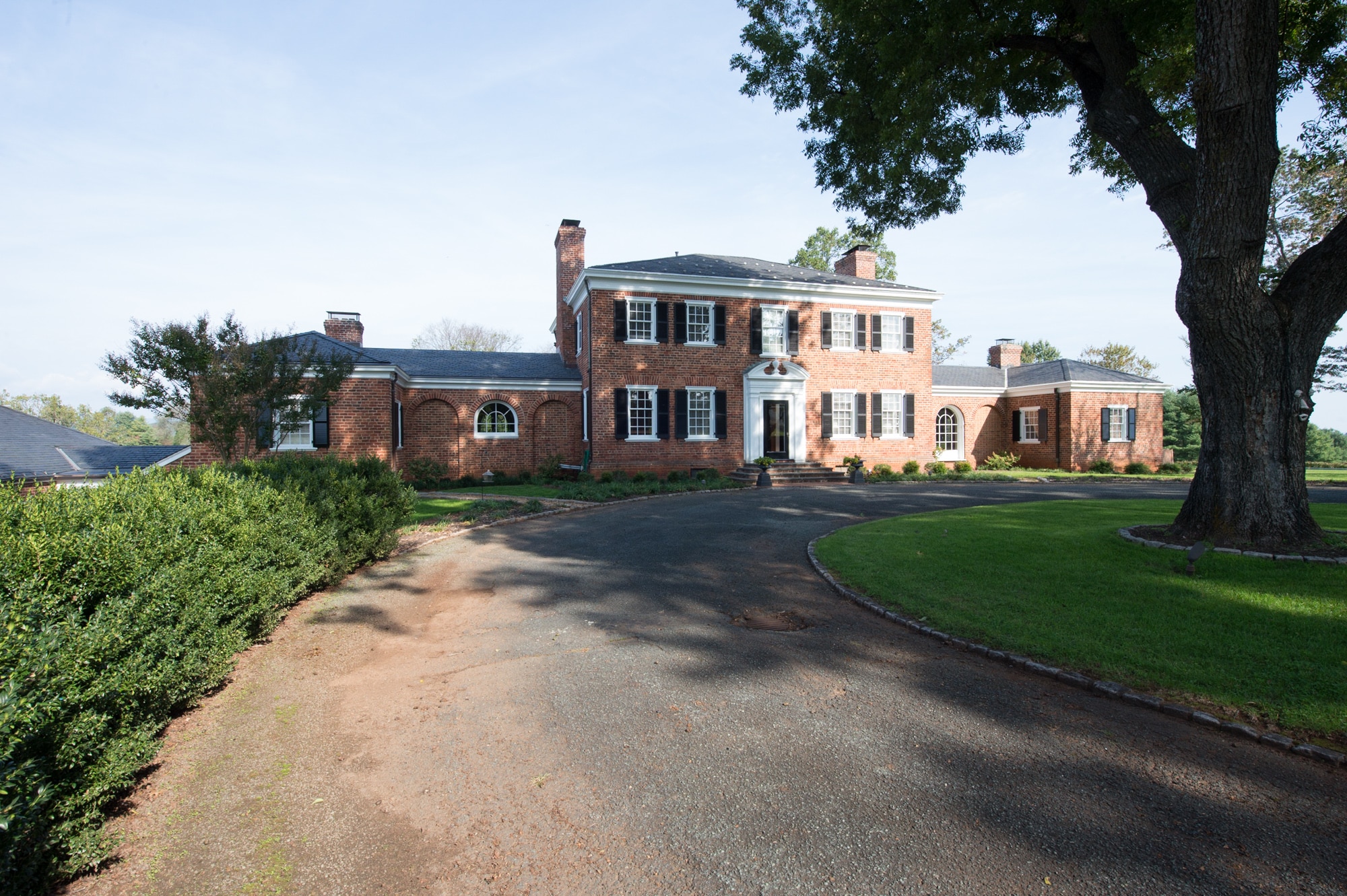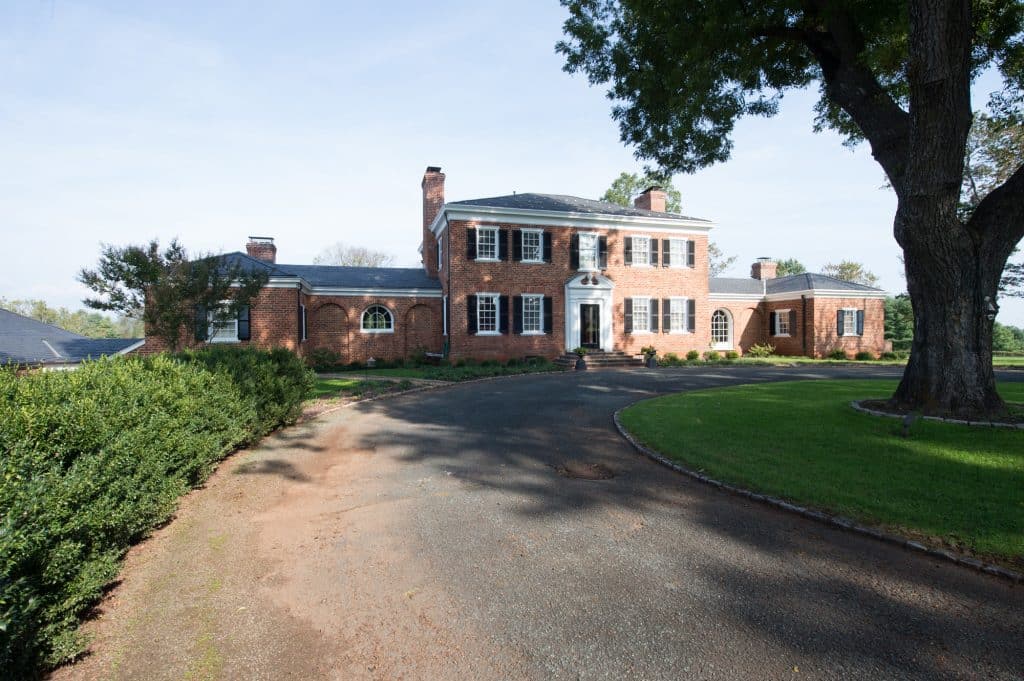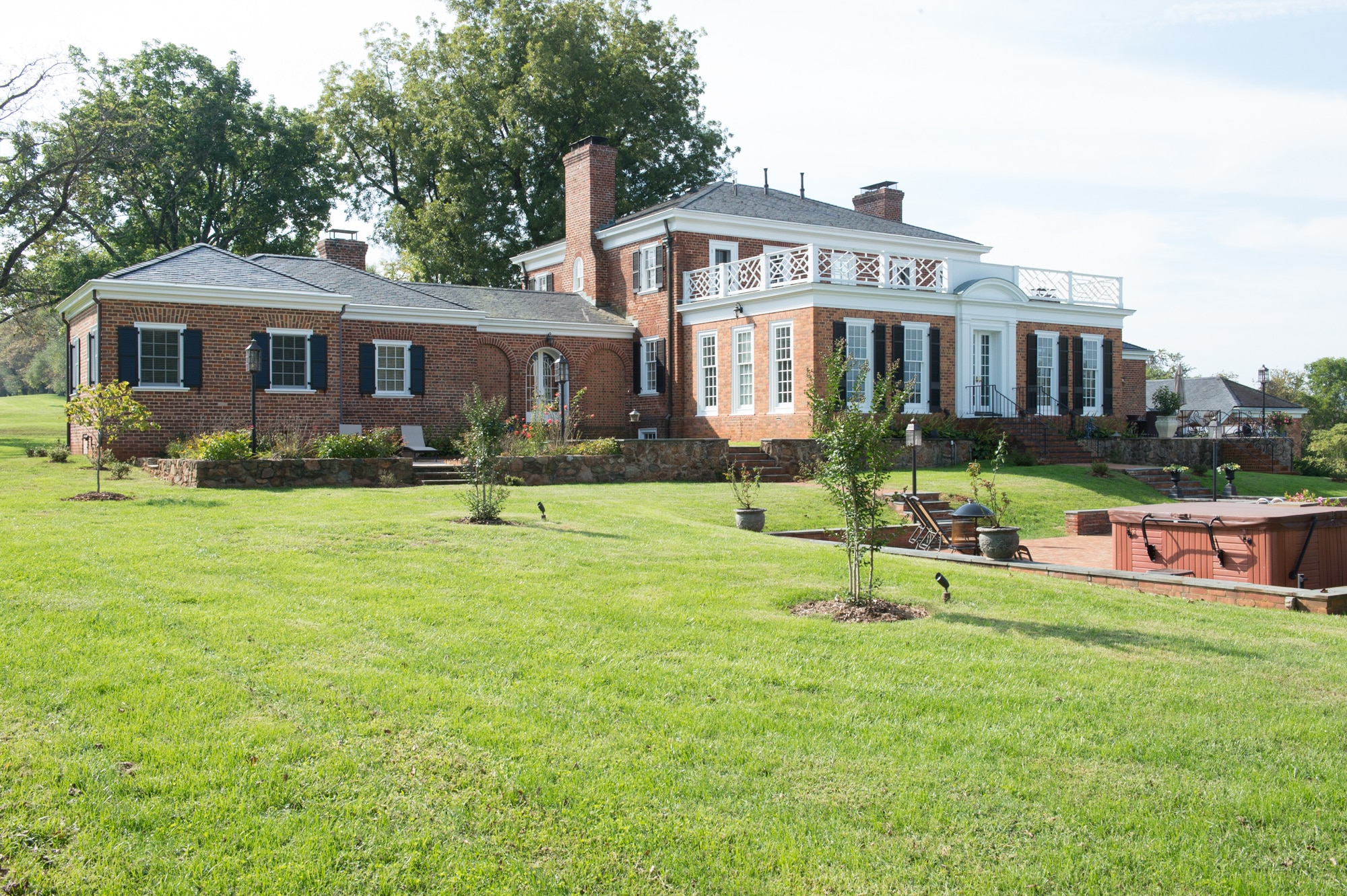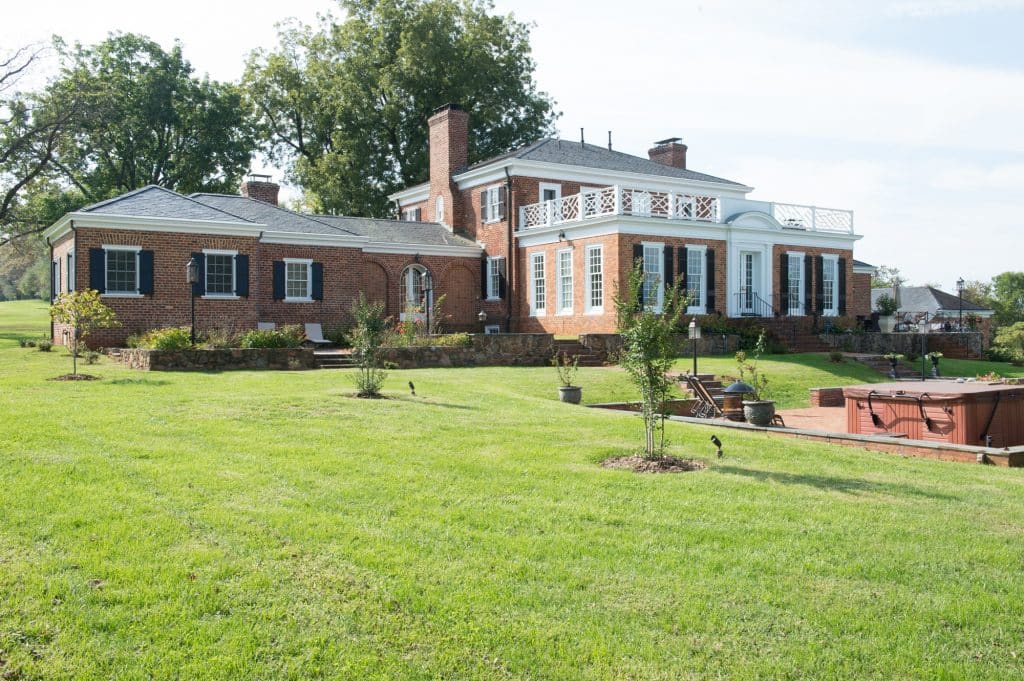 The Story Behind Ivy Creek Farm
Holzman has taken on two separate renovations of the 150-year-old home since her 2002 purchase. When she took on the renovation of the home with designer/builder Jeff Easter, she had a family home in mind—one filled with natural light and beautiful views of the surrounding countryside. She has achieved that perfectly.
The traditional library, with heart of pine wooden floors and shelving, evokes a Jeffersonian flair in the new wing of the home. This space, formerly a screened breezeway, serves as a peaceful transition from the public to the private space beyond. A new master suite blends seamlessly with the older part of the home. When Holzman remodeled, she left much intact. What she did add was a wet bar, convenient for entertaining in the adjacent family room, as well as a few personal touches such as treasured antique leather-bound volumes inherited from her grandfather.
Light-filled and welcoming, the spacious kitchen is Holzman's favorite room, and it is easy to see why the family spends so much time here. The simple lines and ample cabinetry hide the gourmet appliances and keep the focus on the stunning custom-made copper-range hood. All of the finishes are natural, the flooring is Jerusalem limestone, and the countertops are granite with an etched finish, which softens the look of the stone. Lovely vineyard views are seen from the arched window at the kitchen sink.
The large harvest table and French blue chairs lend a warmth and coziness, and in true Tuscan fashion, Holzman adds, "the kitchen has seen many gatherings of my now-grown children and all of our extended family and many friends, everyone laughing and telling stories."
The large harvest table and French blue chairs lend a warmth and coziness and true Tuscan fashion.
What once was the boardroom for Seagram during the years they used the home as a corporate retreat is now a collection of comfortable family spaces. On one side of the room is a beautiful dining set. An antique roulette game table sits at the center of the room, and a cozy seating area with leather couches on the other side of the room invites casual television viewing and conversation. A model schooner signifies a lifelong love of sailing. Beyond, a wall of windows and French doors spill out to the pool area just outside.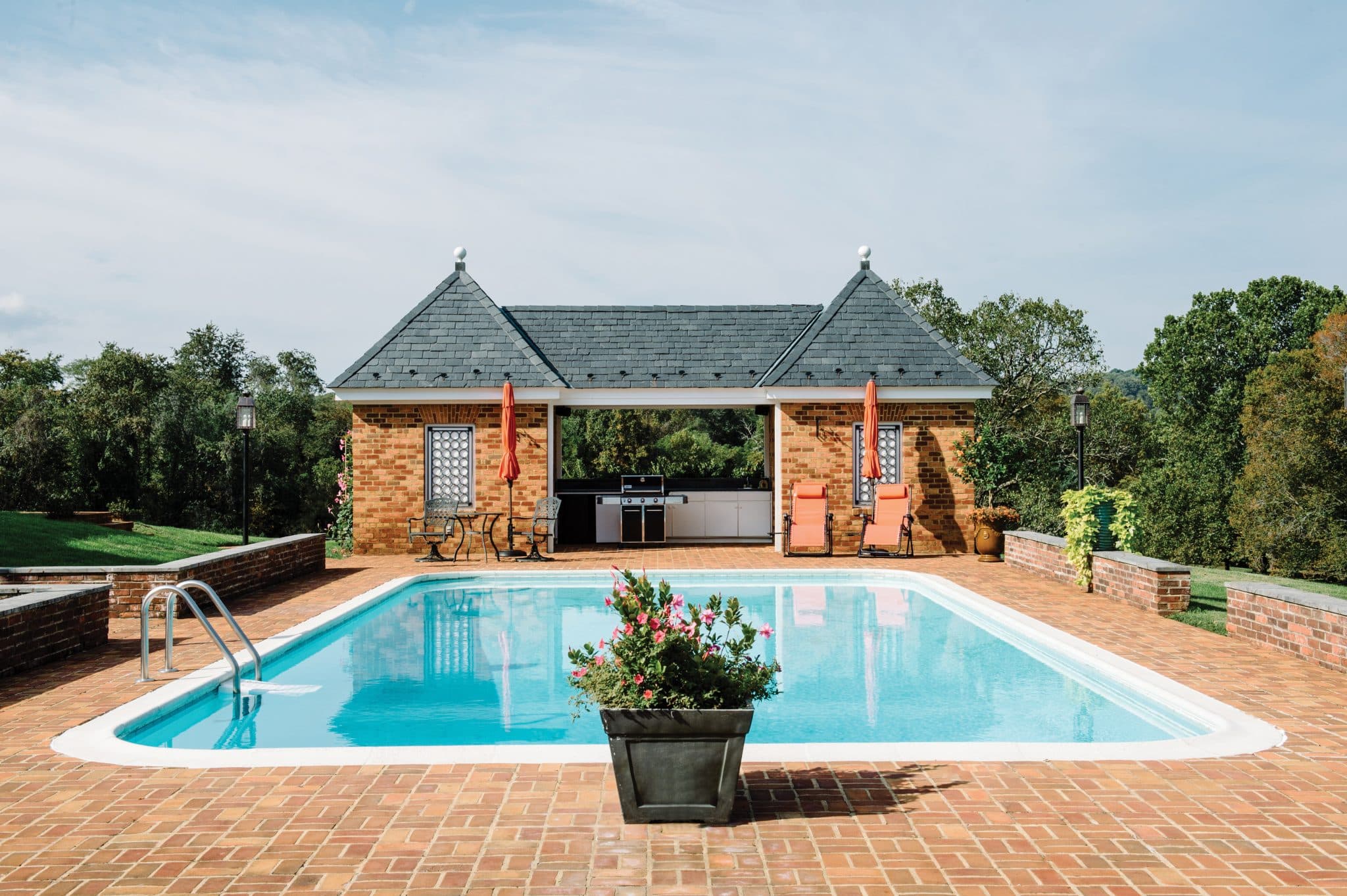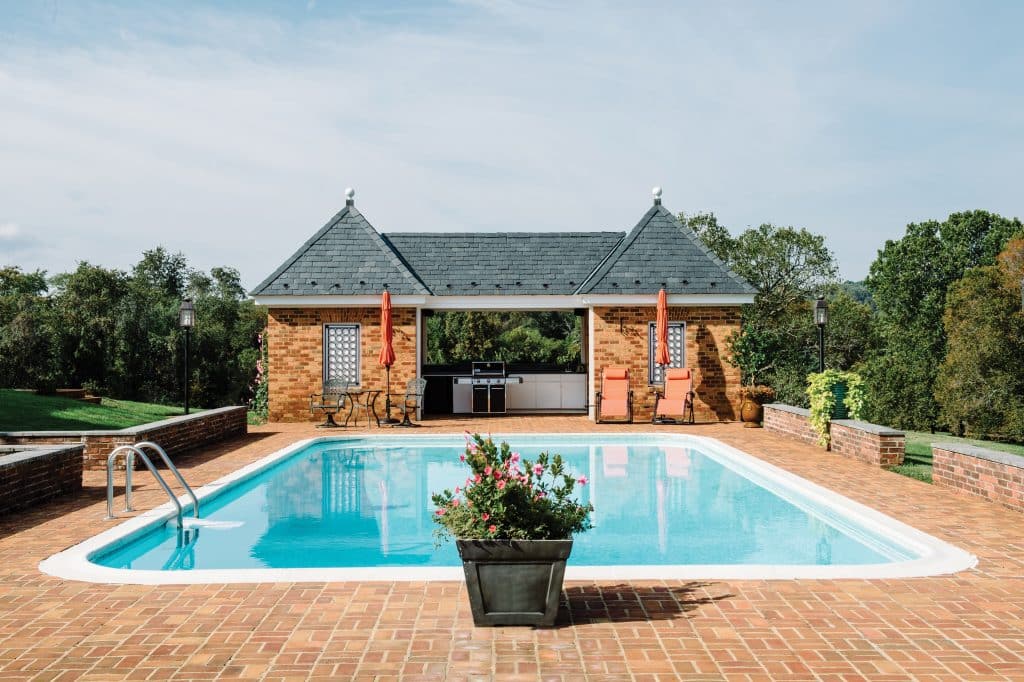 Nearby, there is a large wine cellar that, of course, sees lots of use by the family and guests when entertaining. In addition to Holzman's Prince Michel collections, they also enjoy a fine array of Tuscan and French wines. Jean and Sylviane LeDucq, who fell in love with the natural beauty of Madison, and its close resemblance to their beloved France, originally founded Prince Michel 34 years ago.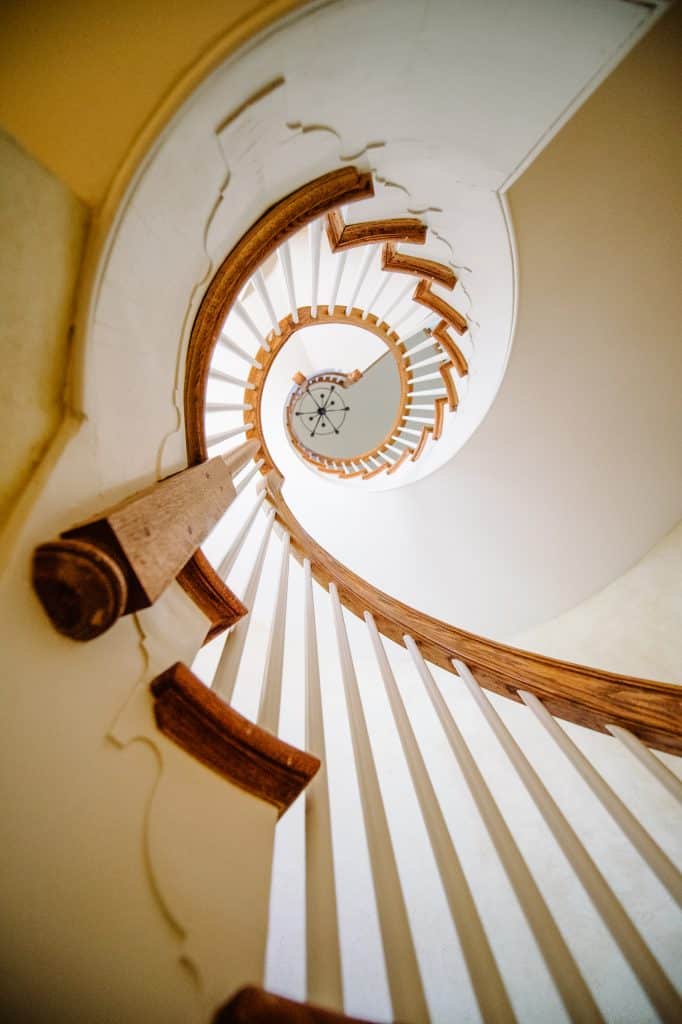 For the past 15+ years, Holzman has successfully led the winery into a new era where our state now boasts a staggering 200 plus wineries, thousands of acres of grape vines and a vast amount of internationally award-winning wines.
"In the cellar, I wanted to honor the historic beauty of the home's structure, so we left as much as possible intact. I also love that this bar, built by Seagram, is still here. I imagine that it could tell some great stories!" Holzman quips. During the years that the estate was a getaway for Seagram's executives, it was a full-fledged bar.
A spirited and generous hostess, she has designed Ivy Creek Farm and Prince Michel Winery to focus on hospitality and the pleasure of a good wine experience, and this certainly comes through from both her welcoming personality and home. ~
This article appears in Book 2 of Wine & Country Life. Start your subscription here or give a gift subscription here.
JENNIFER BRYERTON, our co-publisher, holds a masters degree in education and grew up in a family of farmers and storytellers. She enjoys visiting exquisite gardens and vineyards, cooking, travel, decor and time at home, where beehives and a chicken coop dot the lawn, and borders overflow with roses, peonies and lavender.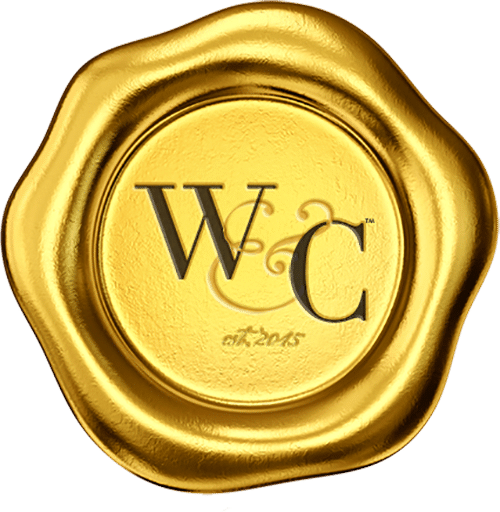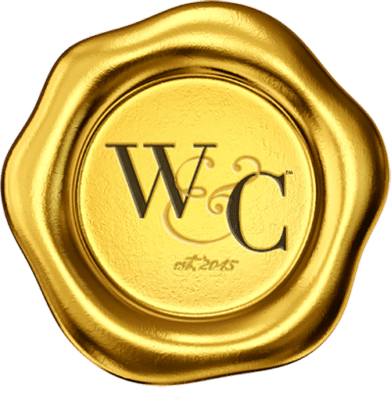 Virginia Wine & Country celebrates elevated living in Virginia Wine Country. Virginia Wine & Country Life is a semi-annual luxury print magazine with a full digital presence. The Virginia Wine & Country Gold Book is an annual guide to the top award-winning wines, wineries and experiences in Virginia Wine Country. The annual Virginia Wine & Country Wedding Planner is an art book of elegant Virginia weddings. The brand includes the Virginia Wine & Country Shop in Ivy, Va. It is a beautiful lifestyle boutique that brings the pages of the magazines to life. Virginia Wine & Country tells the stories of Virginia wineries, the farm-to-table movement, luxury travel, entertaining, art and the elegant country lifestyle. Ivy Life & Style Media also provides branding, web design and PR services for the wine industry.