Each year, oenophiles around the state eagerly await the results of the Virginia Governor's Cup Awards—the state's most prestigious wine competition. In 2022, professional judges sampled 615 of the best Virginia wines from over 100 wineries. Judges use the 100-point scale, as used by Wine Spectator, Wine Advocate, Wine & Spirits and many others, to rate the most exceptional wines. This year, 65 wineries received a cumulative total of 127 Gold Medals. A selection of the top 12 scoring wines is chosen from the entries to make up the distinguished Virginia Governor's Cup Case. The most honored bottle, the Virginia Governor's Cup award winner, is then selected from the Case. Below, read all about the 2022 Virginia Governor's Cup Case winners, each defined as the best in the Commonwealth.
For more information about the gold-winning Virginia wineries, their locations and how to find them, visit our Virginia Winery Maps section.
And the Cup winner is…
Cana Vineyards and Winery of Middleburg
2019 Unité Reserve
The 2022 Governor's Case and Cup Winner is a blend made of 65% Petit Verdot, 29% Cabernet Franc and 6% Merlot. On the nose, savory notes of black olive, soy sauce, and toasted oak are followed by vanilla, black plum and herbs de Provence. Ripe blackberry accompanies the black plum and herbs de Provence on the palate and is supported by well-structured tannins.
Cana Vineyards and Winery's head winemaker Melanie Natoli made history by being the first woman winemaker in the modern competition (2011 and beyond) to win the Governor's Cup. Natoli's journey to becoming a winemaker was not traditional: she started out as a physical therapist before following her heart and studying winemaking under Virginia wine pioneer Doug Fabbioli. She has won several awards since joining the team at Cana, including the 2017 Woman Winemaker of the Year at the Women's International Wine Competition.
50 West Vineyards
2019 Ashby Gap
50 West Vineyards' 2019 Ashby Gap red wine blend is composed of 75% Cabernet Franc and 25% Cabernet Sauvignon. It has aromas of bramble fruit, black cherry, tobacco and untoasted oak. These notes are well-integrated on the palate with a harmonious balance of acid, soft tannins and alcohol. This wine is robust enough to stand up to red meat dishes (for example, steak and lamb), but will also pair well with less intense dishes such as pizza and pasta. 50 West Vineyards is in Aldie, Virginia, just outside of Middleburg.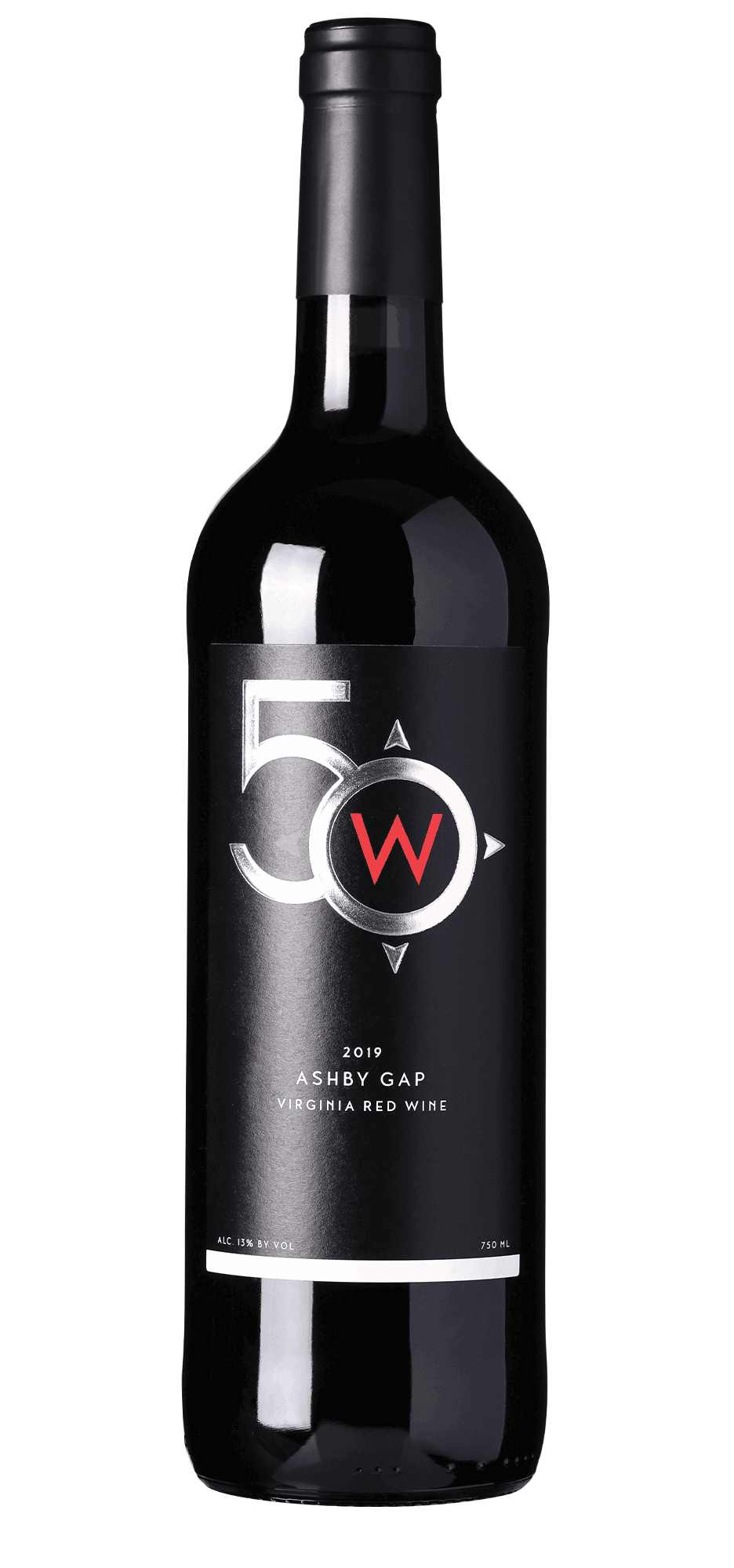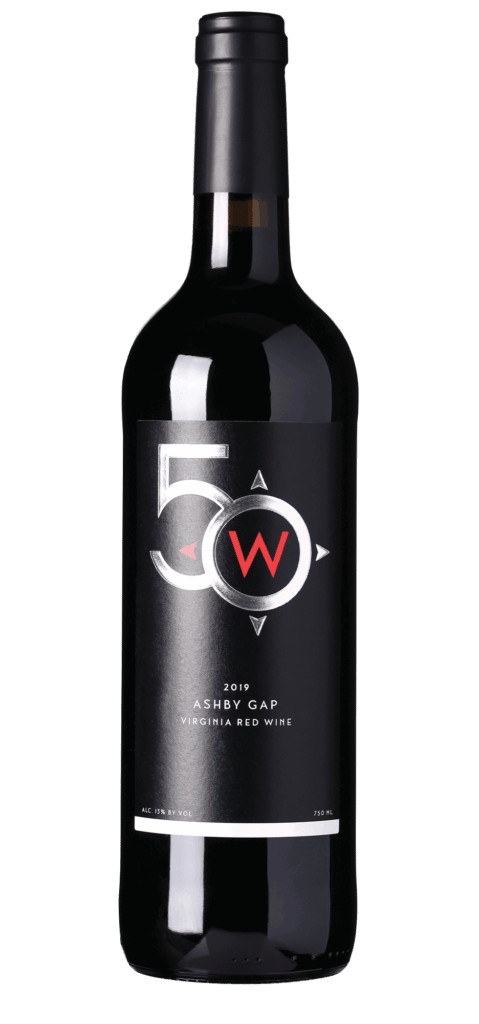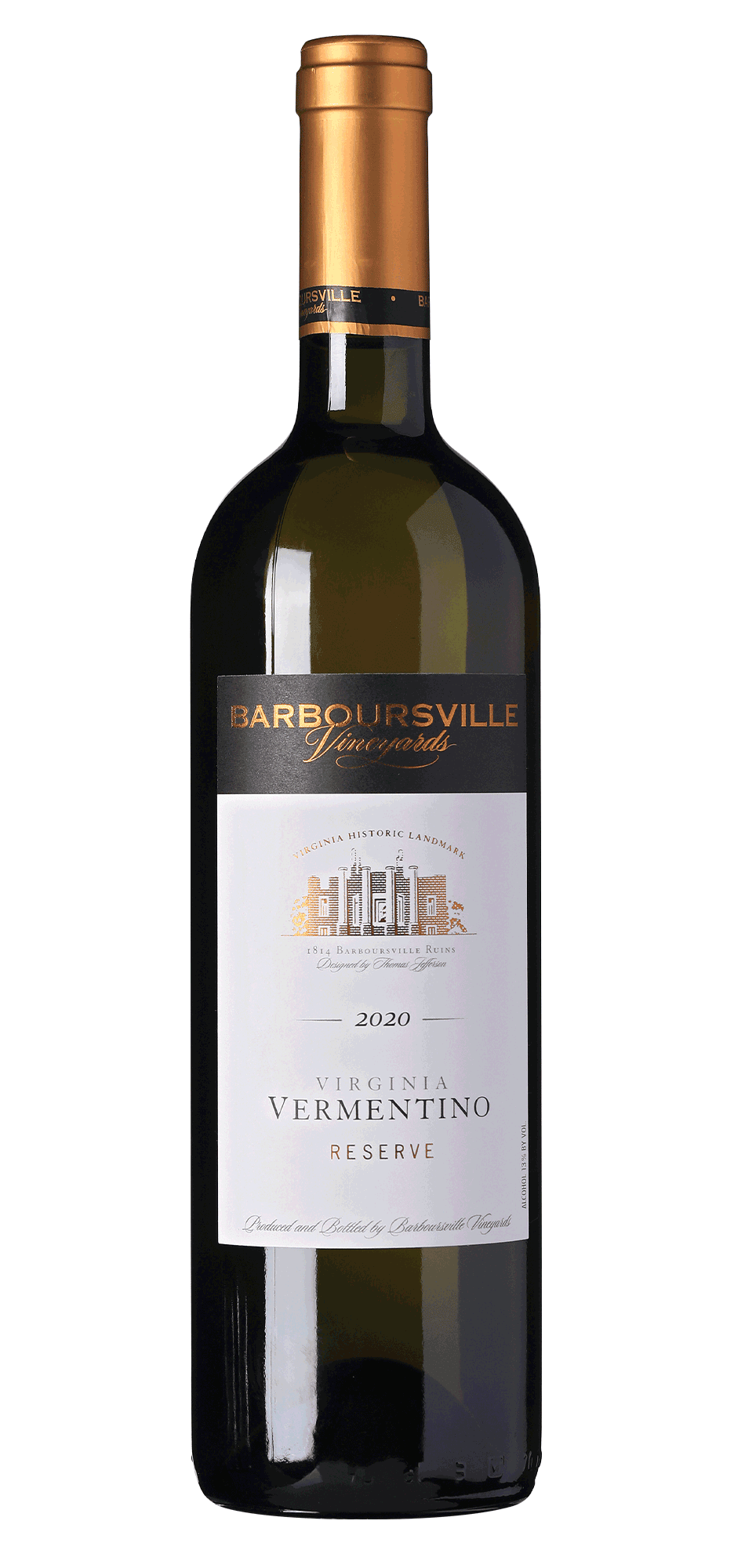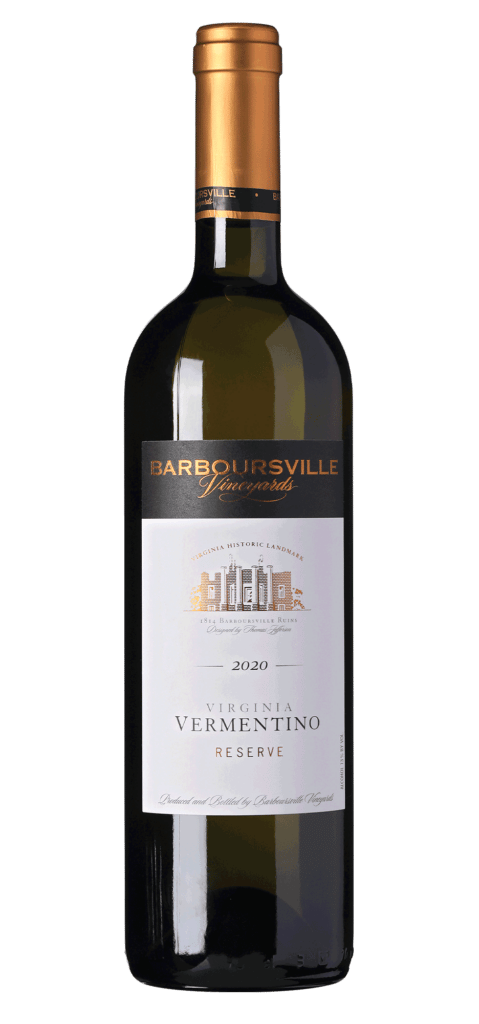 Barboursville Vineyards
2020 Vermentino Reserve
Native to the French and Italian Mediterranean growing regions of Liguria, Corsica and Sardinia, Vermentino has adapted splendidly to our warm climate in Piedmont Virginia. An ingratiating white wine, it is beautifully suited for seafood and fish. Barboursville Vineyards' Vermentino's dry but distinctly luscious minerality complemented by generous palate weight and length, was captured with fermentation and aging in stainless steel, under continuing lees contact of at least seven or eight months. Barboursville Vineyards is in Barboursville, Virginia.
Cana Vineyards and Winery of Middleburg
2019 LeMariage
The nose is complex and inviting, leading with aromas of black cherry, blueberry, and plum, closely followed by notes of cocoa powder, vanilla and a hint of tarragon. On the palate, the same fruit profile is accompanied by cocoa and nutmeg and wrapped in silky, supple tannins. This wine will pair beautifully with leaner meats such as duck, venison, or quail dressed in a blueberry sauce. The blend is 43% Cabernet Sauvignon, 22% Merlot, 14% Malbec, 14% Petit Verdot and 7% Cabernet Franc. Cana Vineyards and Winery of Middleburg is in Middleburg, Virginia.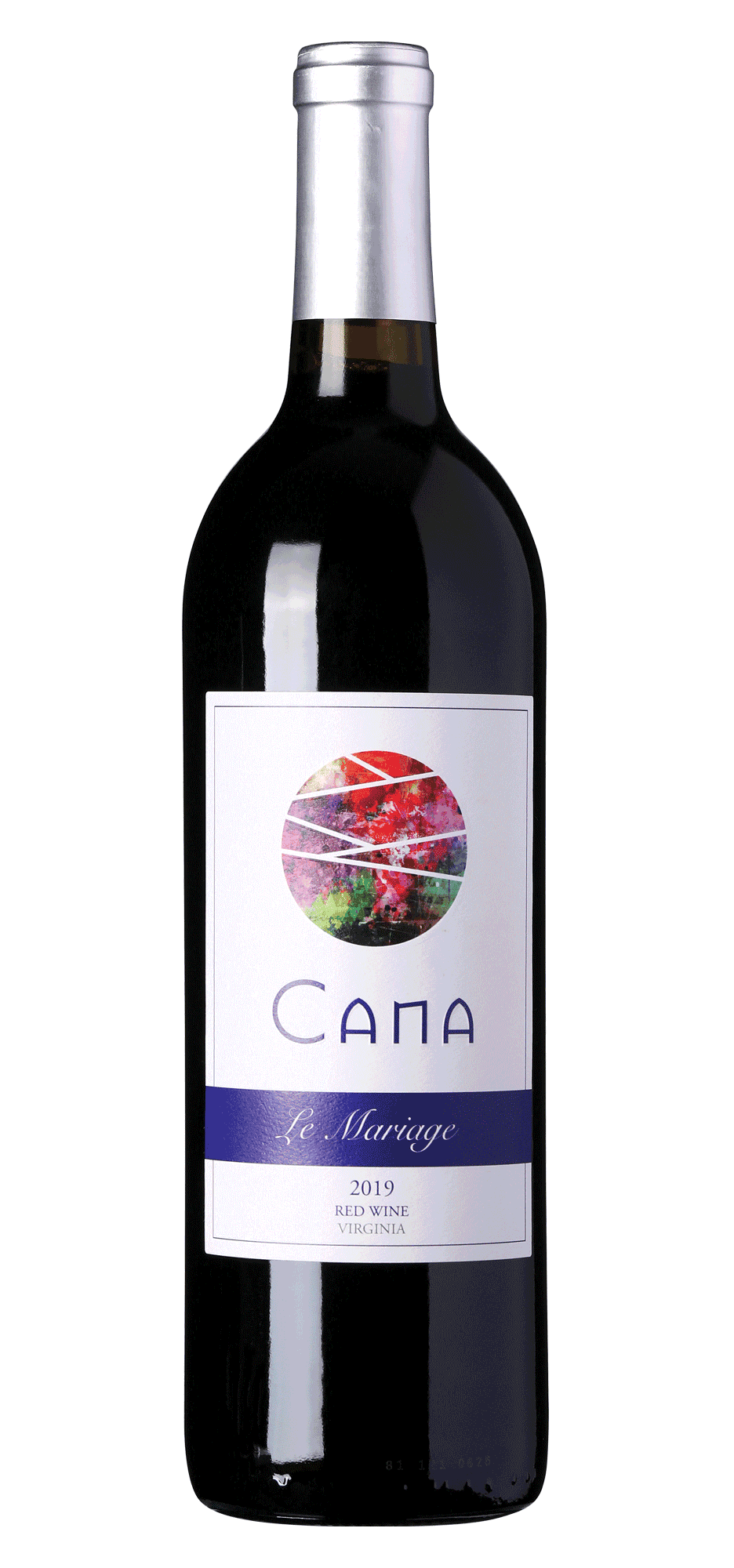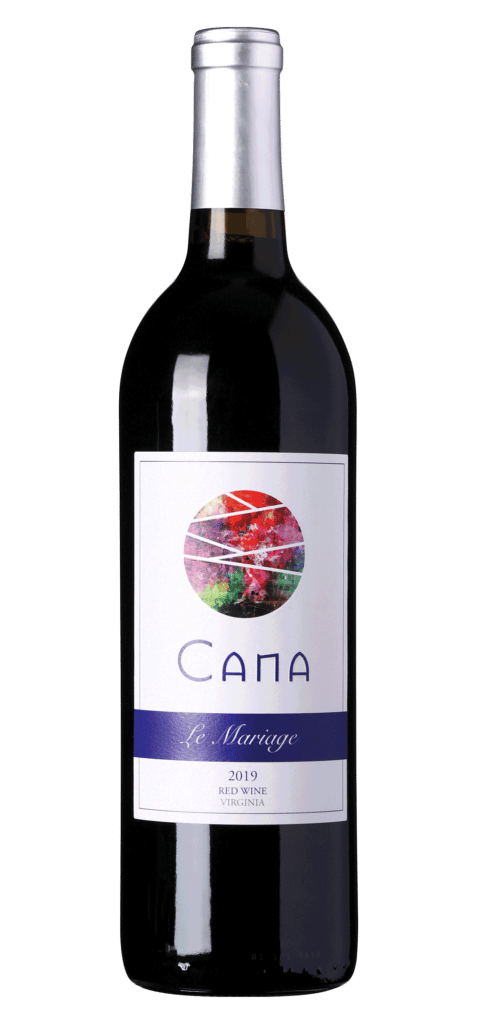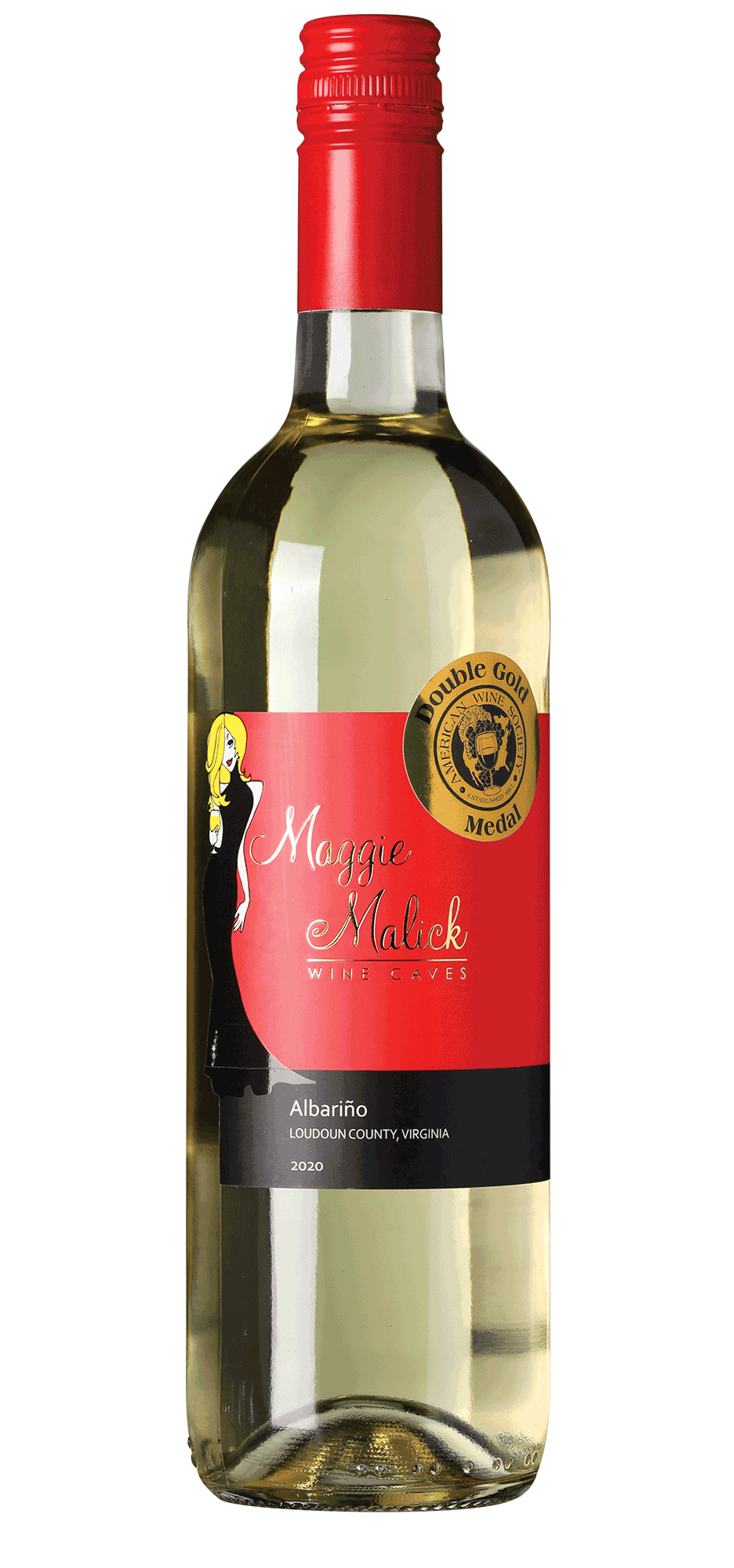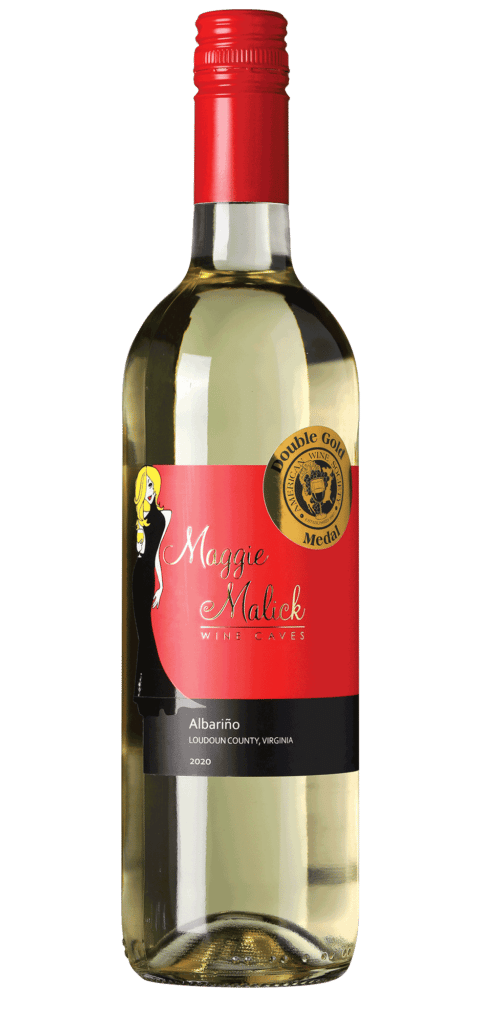 Maggie Malick Wine Caves
2020 Albariño
Maggie Malick Wine Caves' 2020 Albariño was fermented and aged in stainless steel. Apricot, peach and papaya on the nose, accompanied by orange zest, grapefruit and lime on the palate. This wine is crisp and dry. Pair with oysters and grilled seafood. The 2020 Albariño has won Gold in the Great American International Wine Competition, Best Albariño from the Loudoun Wineries Association and Double Gold in the San Francisco Chronicle Wine Competition. Winemaker Maggie Malick is one of three female winemakers to place in the Case at the 2022 Governor's Cup. Maggie Malick Wine Caves is in Purcellville, Virginia in Loudoun County.
Michael Shaps Wineworks
2019 Chardonnay
In this 100% Chardonnay wine from Michael Shaps Wineworks, initial aromas of caramel apple, ripe pear, melon and citrus give way to toasted brioche, homemade biscuit dough and almonds with notes of cheese rind as the wine begins to open. A full body is perfectly balanced by flinty minerality and sharp, elevated acidity with a long, citrus finish. Oysters, lemon-marinated shrimp and calamari pair well with the vibrant acidity, while herb-crusted chicken or game hen bring out savory notes. The texture requires cheeses such as Camembert, Saint- Andre, Taleggio or Humboldt fog to stand up to it. Michael Shaps Wineworks' two tasting rooms are located in Charlottesville, Virginia in Albemarle County.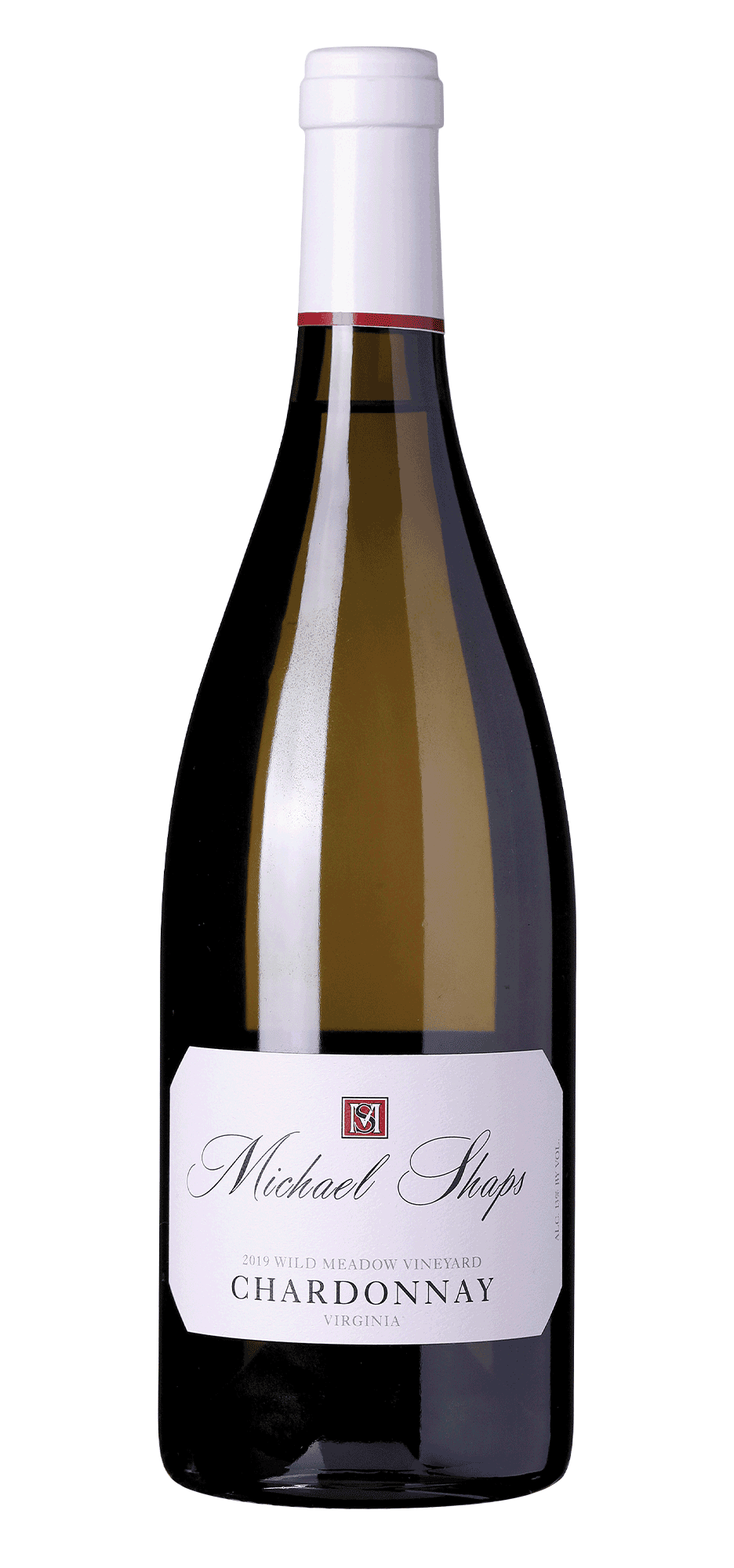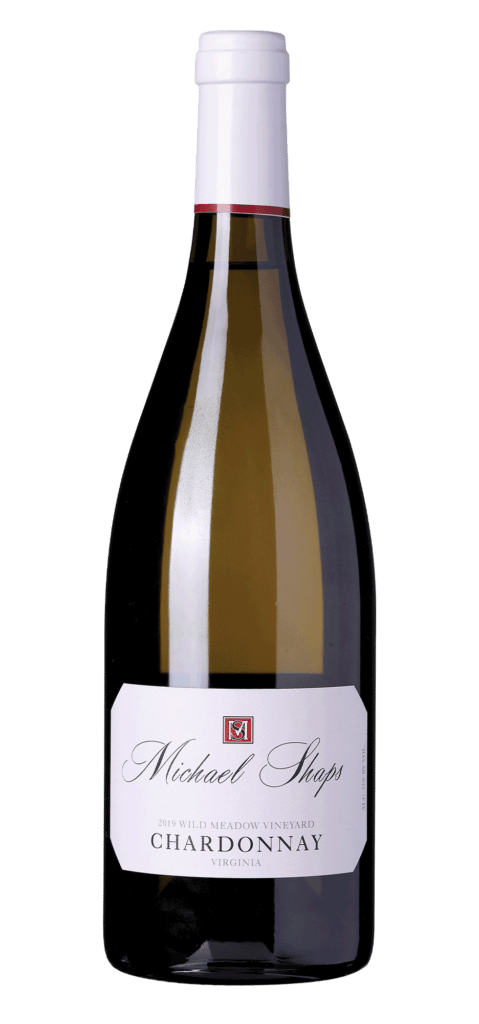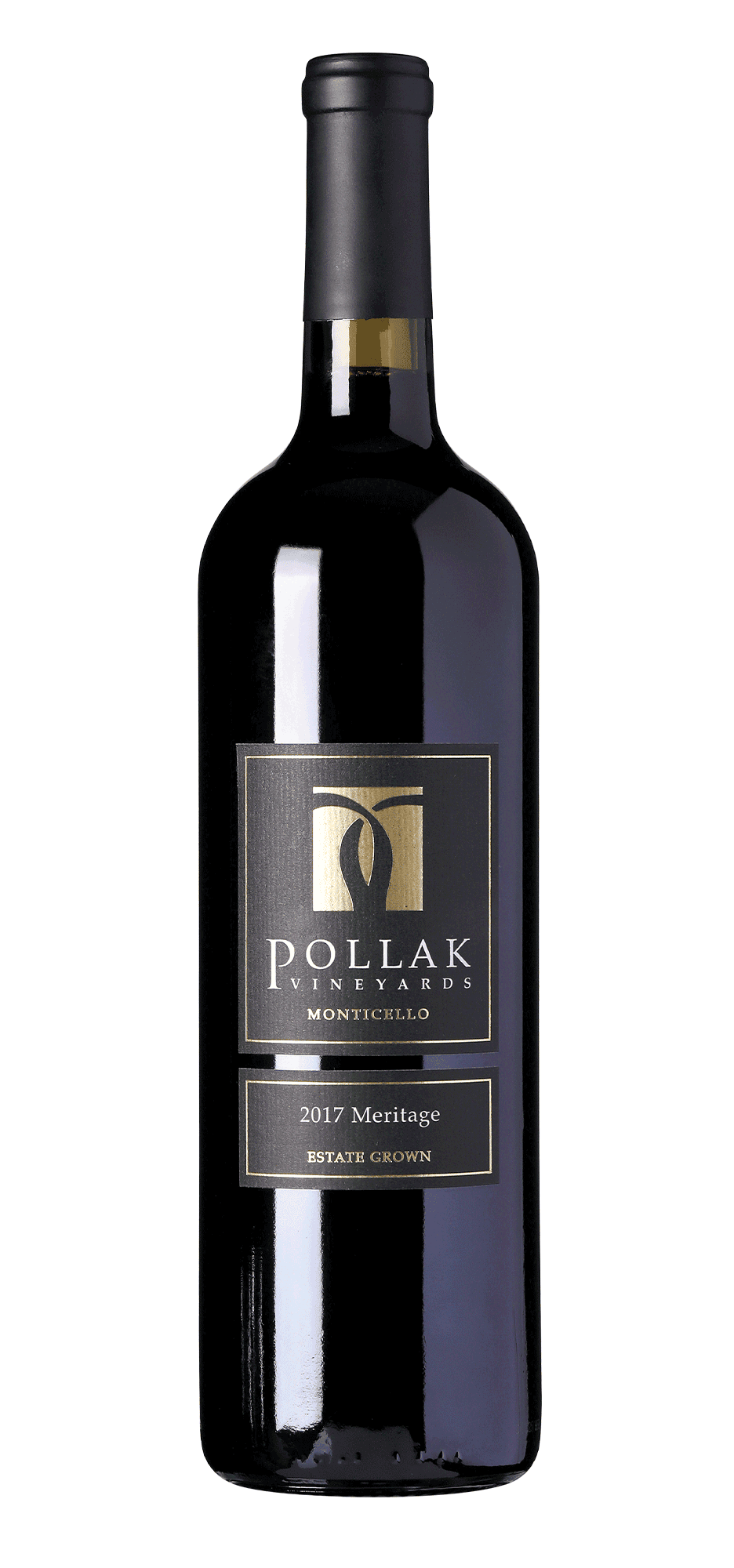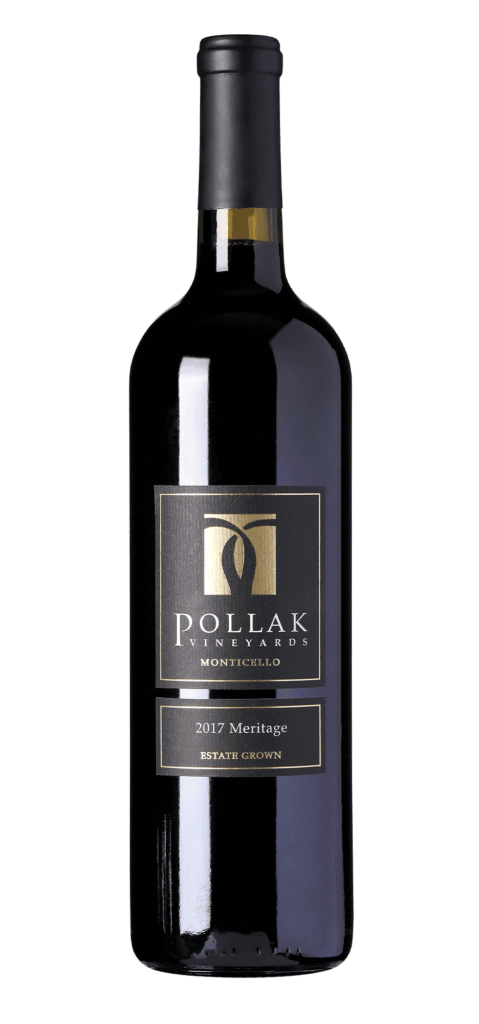 Pollak Vineyards
2017 Meritage
Produced in a Bordeaux style, this wine from Pollak Vineyards presents a full-bodied, opulent feel in the mouth with silky tannins and sound acidity to frame blackcurrant, black cherry and leather flavors. This wine is impeccably balanced. It is approachable now but will gain complexity with additional aging in your cellar. This wine continues the tradition of making a blend based on a careful selection of barrels from each of its three varietals. After a blind test of various blended proportions, varietals are blended and barrel aged another five months before bottling and aging for another year. Pollak Vineyards is in Greenwood, Virginia west of Charlottesville.
Rockbridge Vineyard & Brewery
2018 V d'Or
Rockbridge Vineyard & Brewery's Gold-winning dessert wine V d'Or is a blend of 39% Traminette, 36% Riesling, 19% Vignoles and 6% Vidal Blanc. The beautiful amber color is followed by enticing toffee, pineapple, rose petal nose and flavors carried through. There is a rich but dancing finish. Pair with blue cheese and figs, apple or pear torte with the main sweetness from natural sugar in the fruit or bread pudding with not a lot of raisins. Owner and winemaker Shepherd Rouse was also awarded the coveted Grower of the Year award by the Virginia Vineyards Association in 2022. Rockbridge Vineyard & Brewery is in Raphine, Virginia.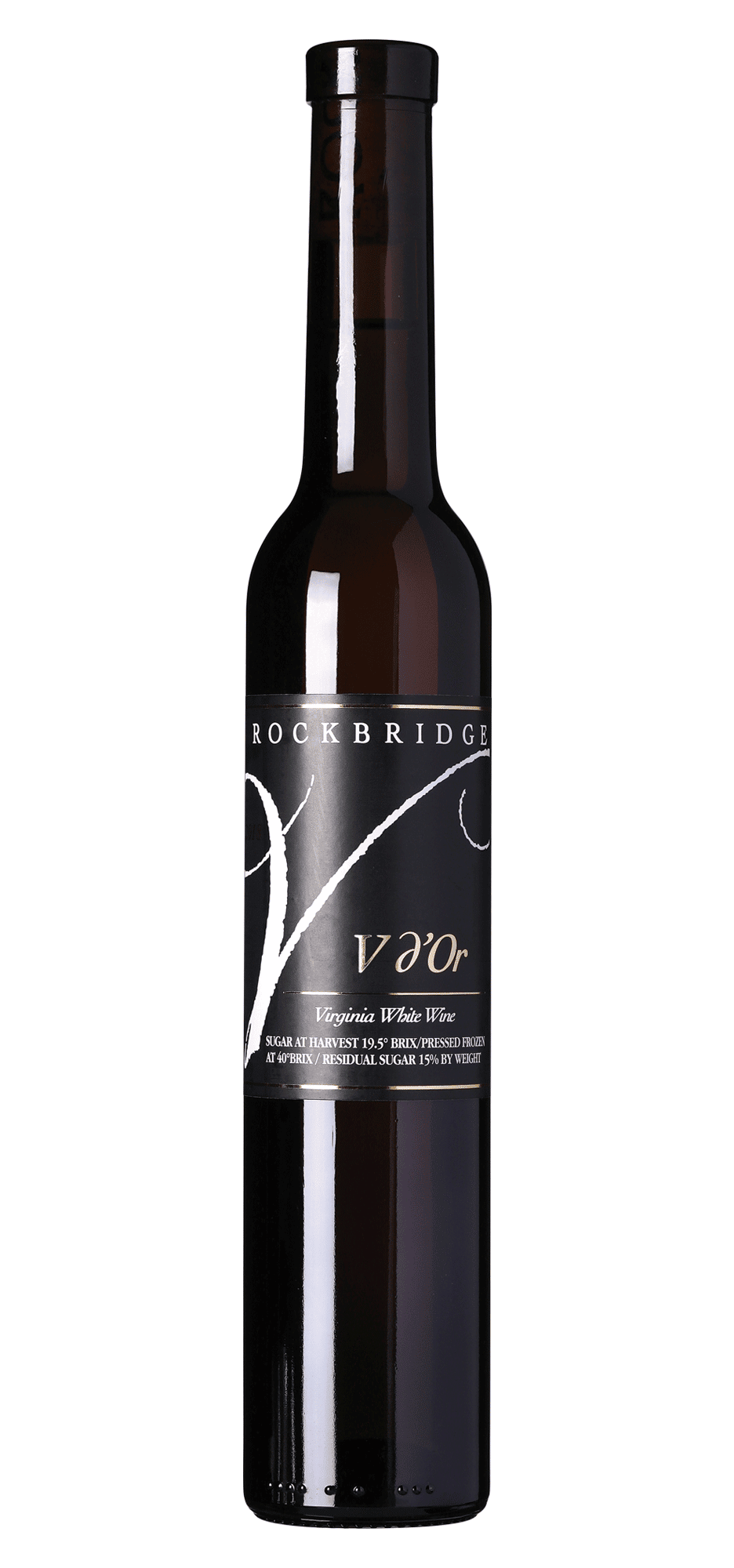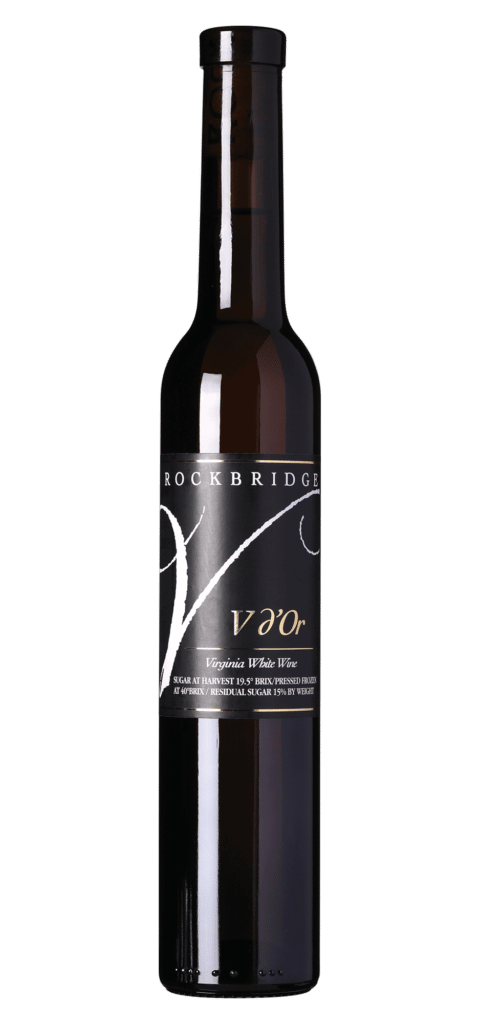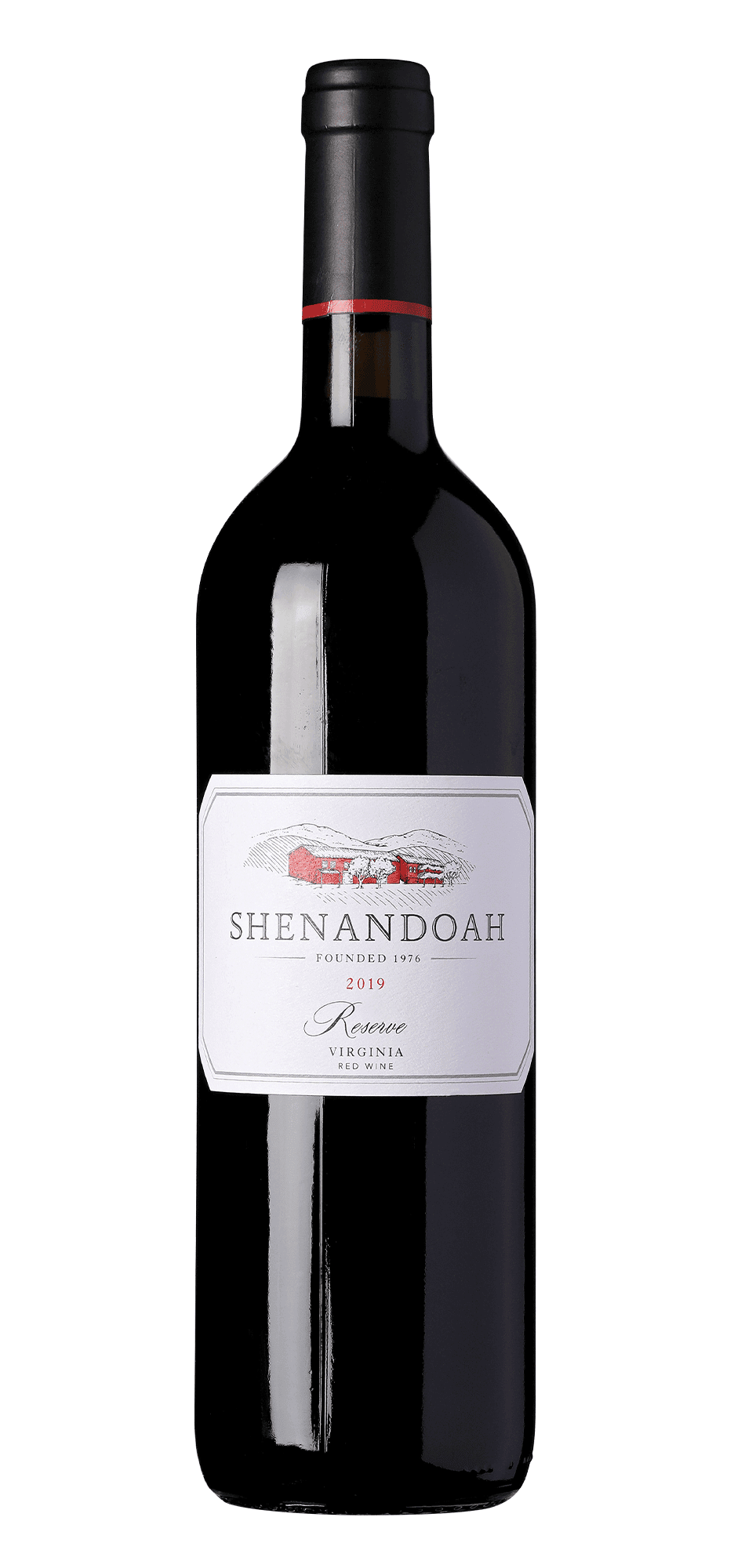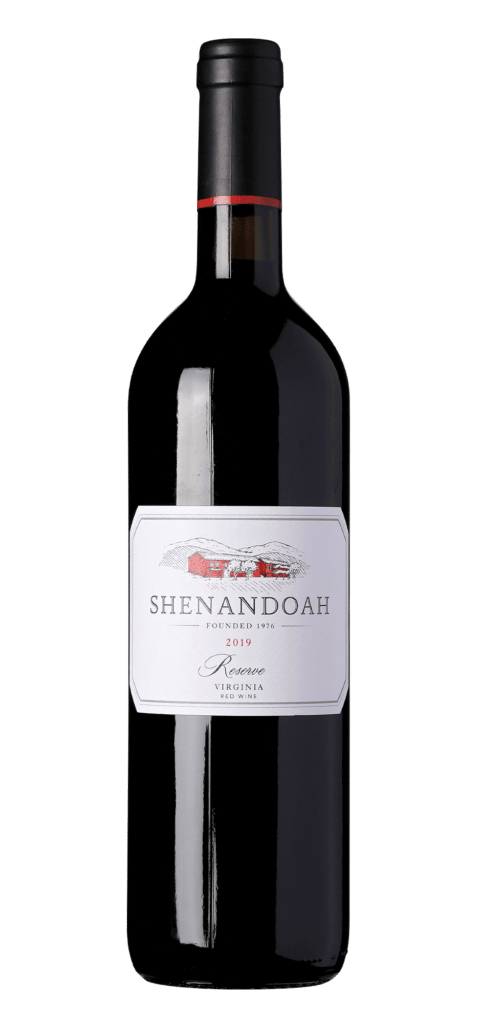 Shenandoah Vineyards
2019 Reserve Red
Shenandoah Vineyards' 2019 Reserve Red blend is 38% Cabernet Franc, 37% Cabernet Sauvignon and 25% Petit Verdot. Crushed blackberry, dark cherry, cassis and a hint of raspberry are prevalent on the nose. Rich notes of espresso, leather and slightly malted chocolate become more apparent as the wine moves from fruitier aromatics to earthier tones of soil and truffle. French oak aging adds a softness to the tannins while lending a touch of cedar and vanilla. Moderate-plus acidity maintains this wine's firm structure, giving it substantial aging potential. Shenandoah Vineyards is in Edinburg, Virginia.
Stinson Vineyards
2017 Meritage
2017 was the rare Virginia vintage where dry, sunny days and cool nights allowed for unhurried flavor development. Good acid retention made the resulting wines especially vibrant. The 2017 Meritage is 90% Stinson Vineyards Estate fruit. The remaining 10% comes from neighboring Mount Fair Estate Farm. The blend aged 21 months in French oak. Red currant and kirsch combine with violet and lavender aromatics. Toasty French oak enhances the sturdy tannins in this structured blend. The label features original art by local artist Christen Yates. Stinson Vineyards is in Crozet, Virginia.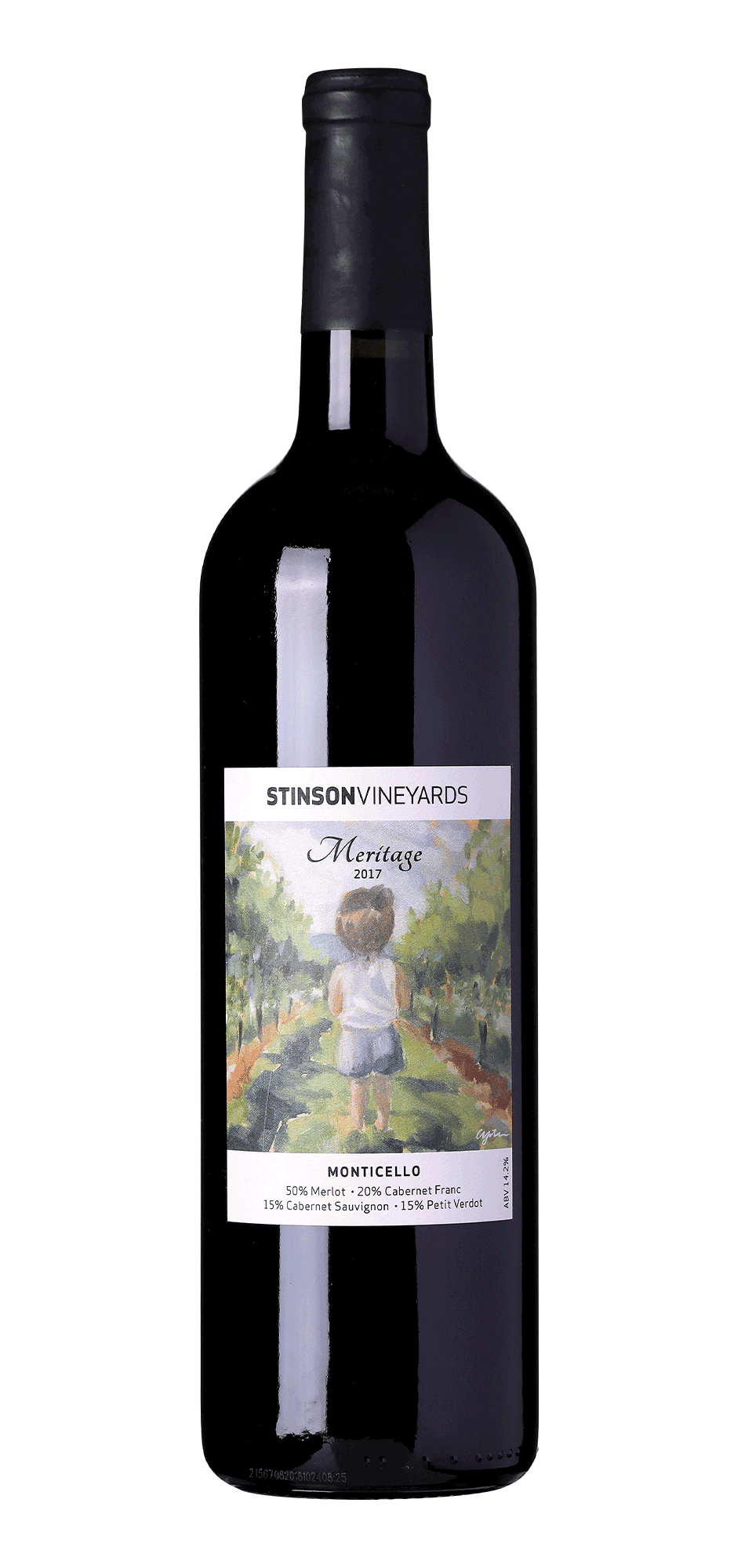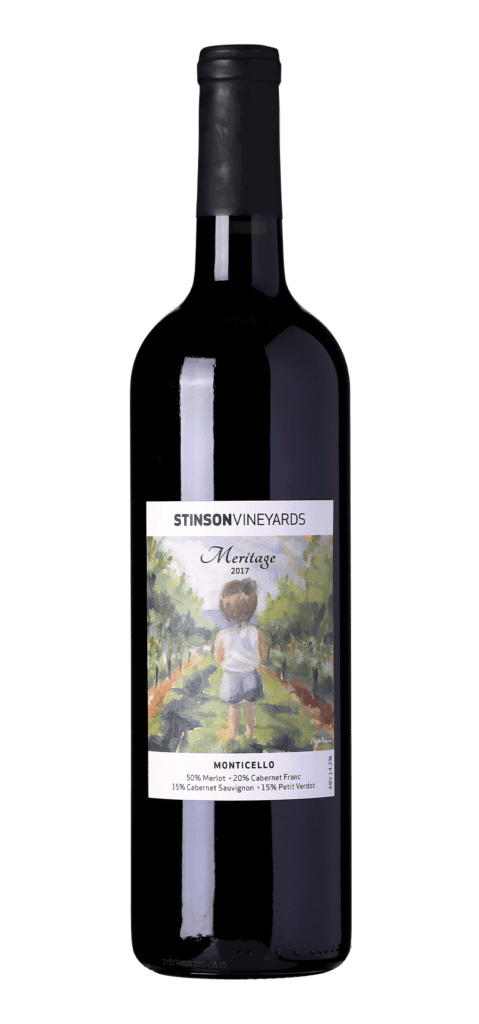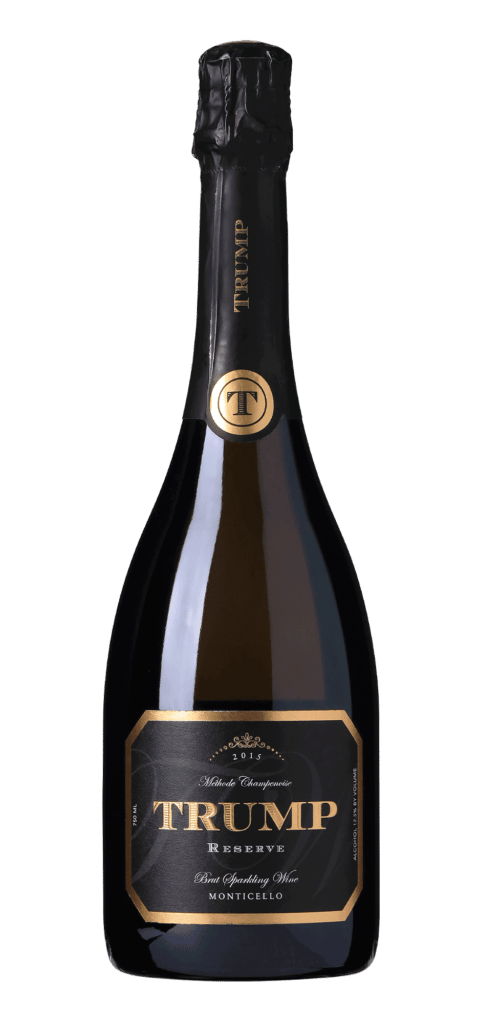 Trump Winery
2015 Brut Reserve
This elegant sparkling wine made from 100% chardonnay has a creamy mousse that is perfectly round and balanced on the palate. It is both vibrant and complex with fresh acidity, minerality, and aromas of citrus, green apple, and pear. Trump Winery ages this vintage sparkling for over 5 years on its yeast which enriches this wine and creates a full-bodied sparkling with notes of toasted nuts and freshly baked pastries. Enjoy with oysters, poultry, caviar, or serve as an aperitif. Trump Winery is in Charlottesville, Virginia.
Wisdom Oak Winery
2019 NINETEEN
A Bordeaux blend of the best barrels in the 2019 vintage as selected by the winemaker, owner Jason Lavallee. The NINETEEN is a bold, full-bodied red wine made from Wisdom Oak Winery's estate-grown fruit. 2019 was a phenomenal year for red grapes in Virginia, and Lavallee knew he had something special when harvest started. The 2019 NINETEEN blend is 50% Petit Verdot, 25% Cabernet Sauvignon and 25% Cabernet Franc. The 2019 NINETEEN also won the 2022 Monticello Cup of the Monticello Wine Trail. Wisdom Oak Winery is in North Garden, Virginia.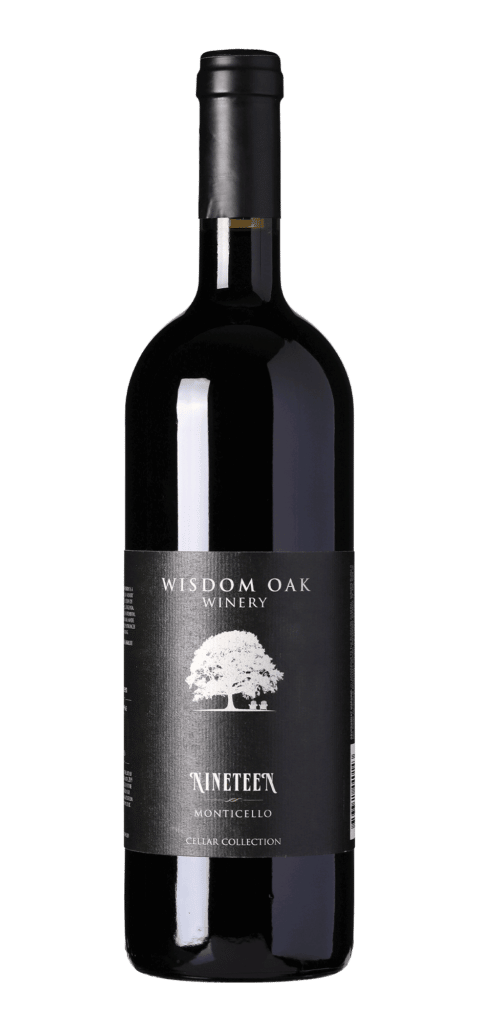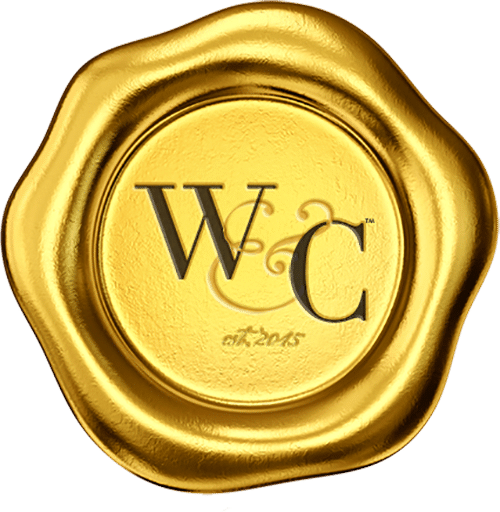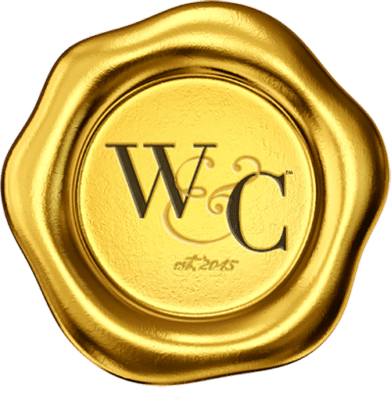 Virginia Wine & Country celebrates elevated living in Virginia Wine Country. Virginia Wine & Country Life is a semi-annual luxury print magazine with a full digital presence. The Virginia Wine & Country Gold Book is an annual guide to the top award-winning wines, wineries and experiences in Virginia Wine Country. The annual Virginia Wine & Country Wedding Planner is an art book of elegant Virginia weddings. The brand includes the Virginia Wine & Country Shop in Ivy, Va. It is a beautiful lifestyle boutique that brings the pages of the magazines to life. Virginia Wine & Country tells the stories of Virginia wineries, the farm-to-table movement, luxury travel, entertaining, art and the elegant country lifestyle. Ivy Life & Style Media also provides branding, web design and PR services for the wine industry.