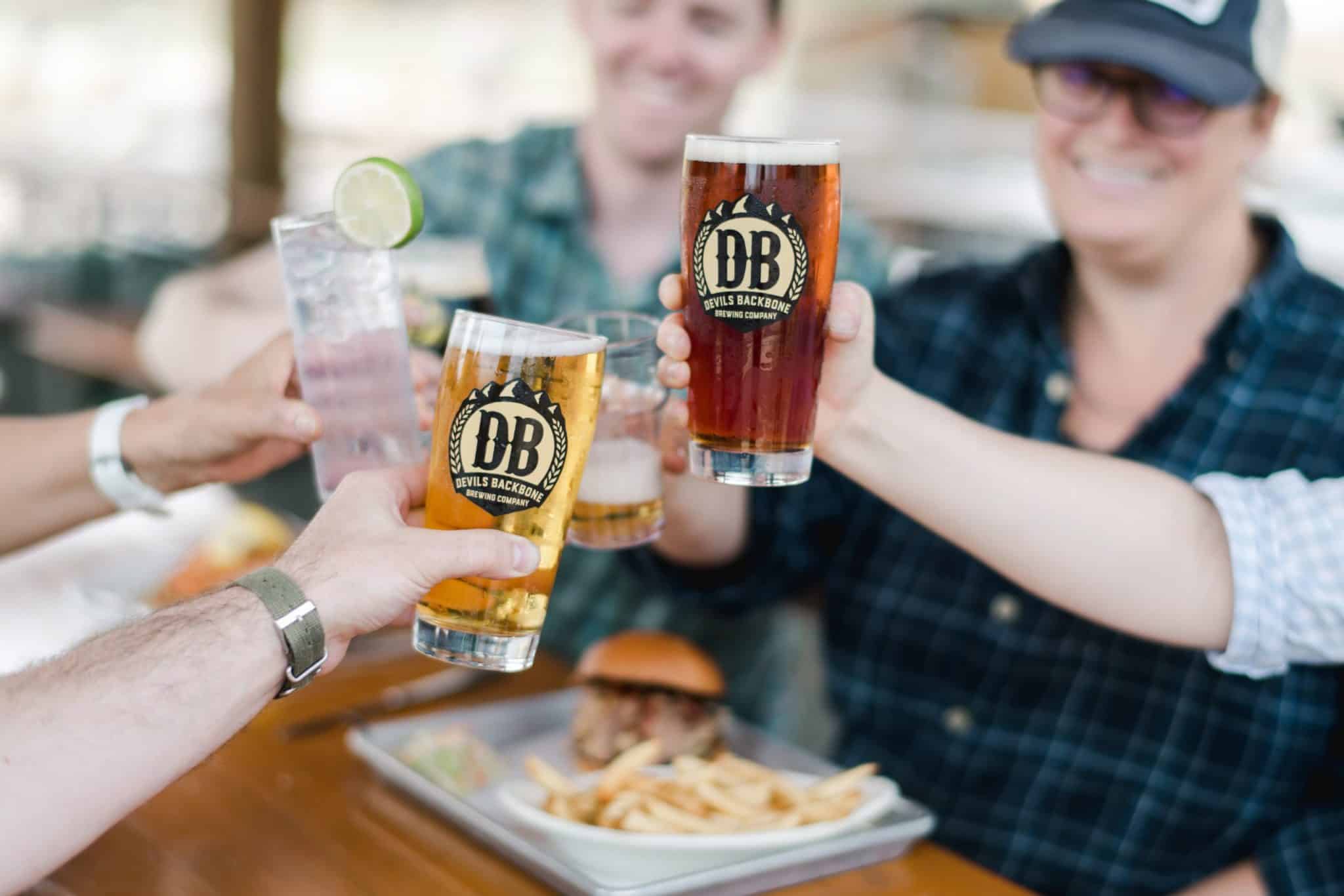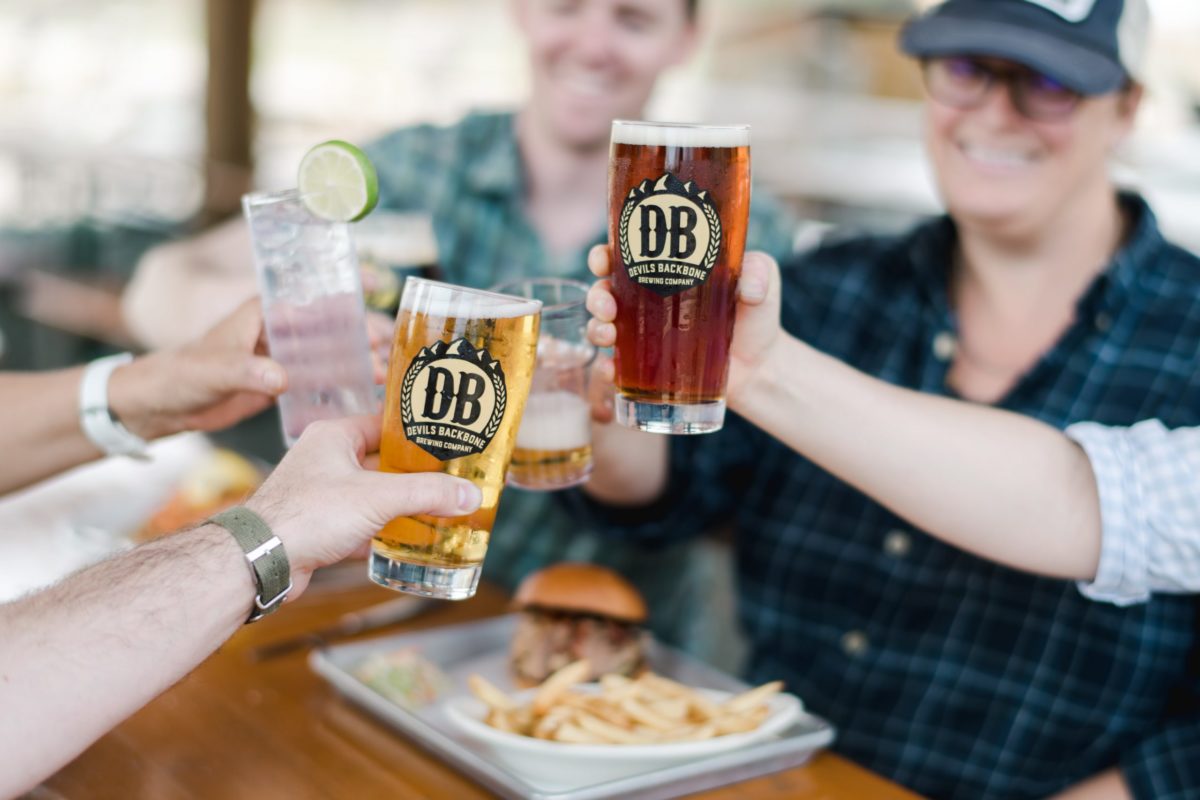 It's no secret that Charlottesville's farm-to-table food and the beer scene are of exceptional quality. With award-winning Virginia beers crafted in the heart of Central Virginia and locally-sourced food of the highest quality around every corner, locals are certainly spoiled here. Even more, they're spoiled by some of the breweries who also serve up delicious, locally-sourced foods. If you're looking to enjoy beer and food all in one spot and without having to stray from your Virginia ale trail trek, you'll enjoy these recommendations for where to grab lunch near Charlottesville paired with a locally crafted lager, ale or stout. So join us as we take you on an insider's tour of some of the Best Breweries with Food Near Charlottesville. Craft beer fans may also enjoy a more analytical approach to the flavor profiles and find useful brew tips in our Guide to Tasting Beer. 
BLUE MOUNTAIN BREWERY
Just a short drive outside of Charlottesville, Blue Mountain Brewery & Brewpub in Afton offers a full-service restaurant in addition to tasty draft beers made on-site. In the Blue Mountain Kitchen, they also offer other local craft beverages, from wines and ciders to kombucha. Serving quality appetizers, salads, sandwiches, burgers, specialty pizzas and desserts, there's something for everyone at Blue Mountain Brewery. Hang out in their outdoor seating area (furry friends welcome on a leash) and take in the amazing views while listening to music on the new stage or while enjoying a friendly game of cornhole and enjoying your brewed beer. In August, keep an eye out for their hop-picking party, and you can now partake in a tour with the brewmaster on Saturday afternoons.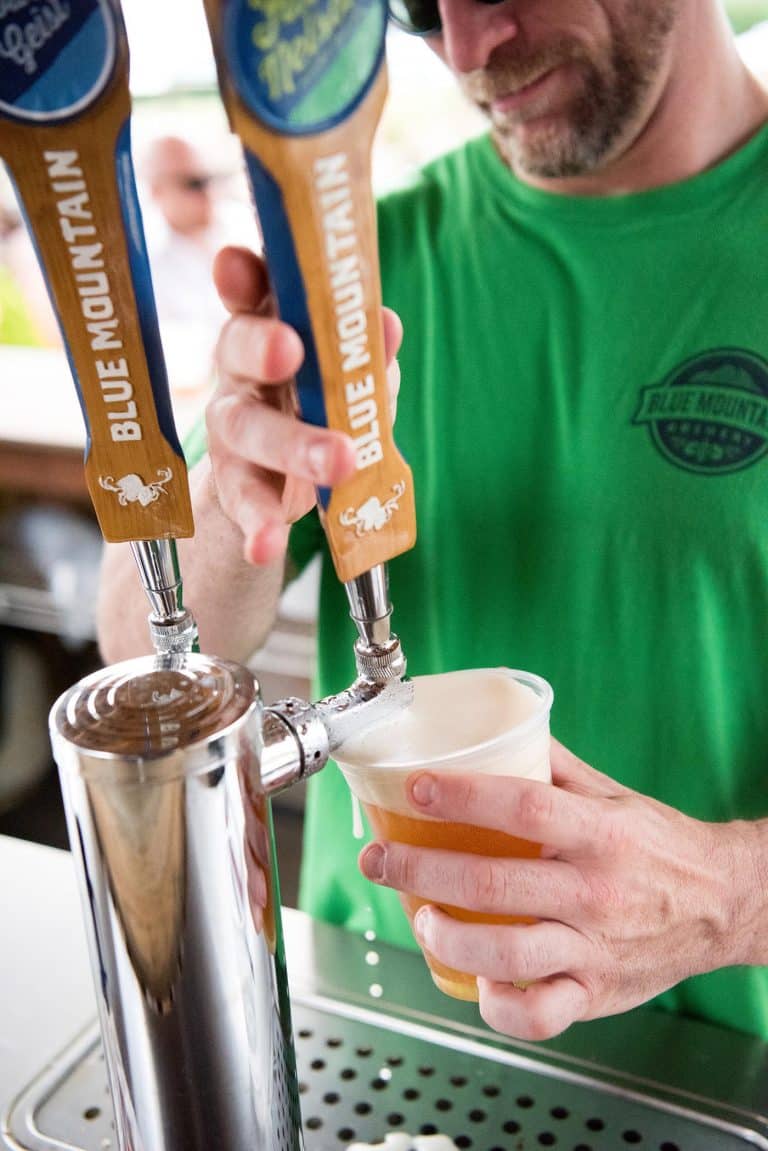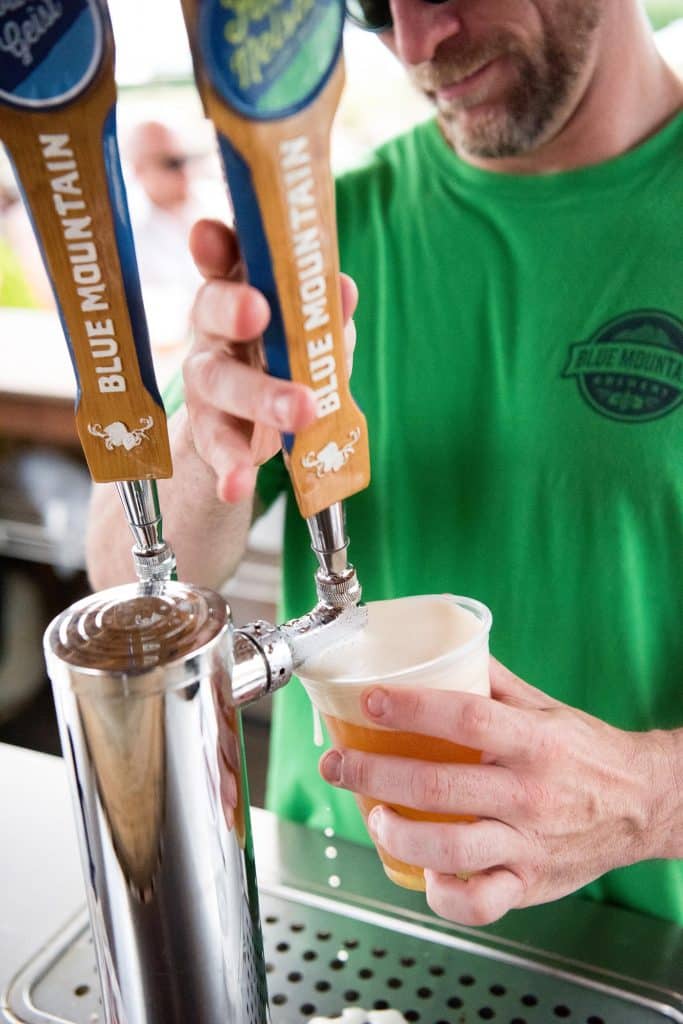 At their Arrington location known as the Blue Mountain Barrel House, you will find The Smokin' Barrel Restaurant and its American pub fare and tasty smokehouse barbecue. In Arrington, you can also find a delicious seasonal food truck that serves up some favorites from the Brewpub restaurant menu. Consider pairing your food with a Barrel House Series beer for an afternoon of food and drink. As the first rural brewery in the region—circa 2007—there's no doubt that the brews are of the utmost quality, from their flagship Virginia Pale Ale, "Full Nelson," to their orange-infused IPA, "A Hopwork Orange." Check out their witty seasonal brews, too, depending on the time of your visit. You won't be surprised why this is one of the Best Breweries with Food Near Charlottesville.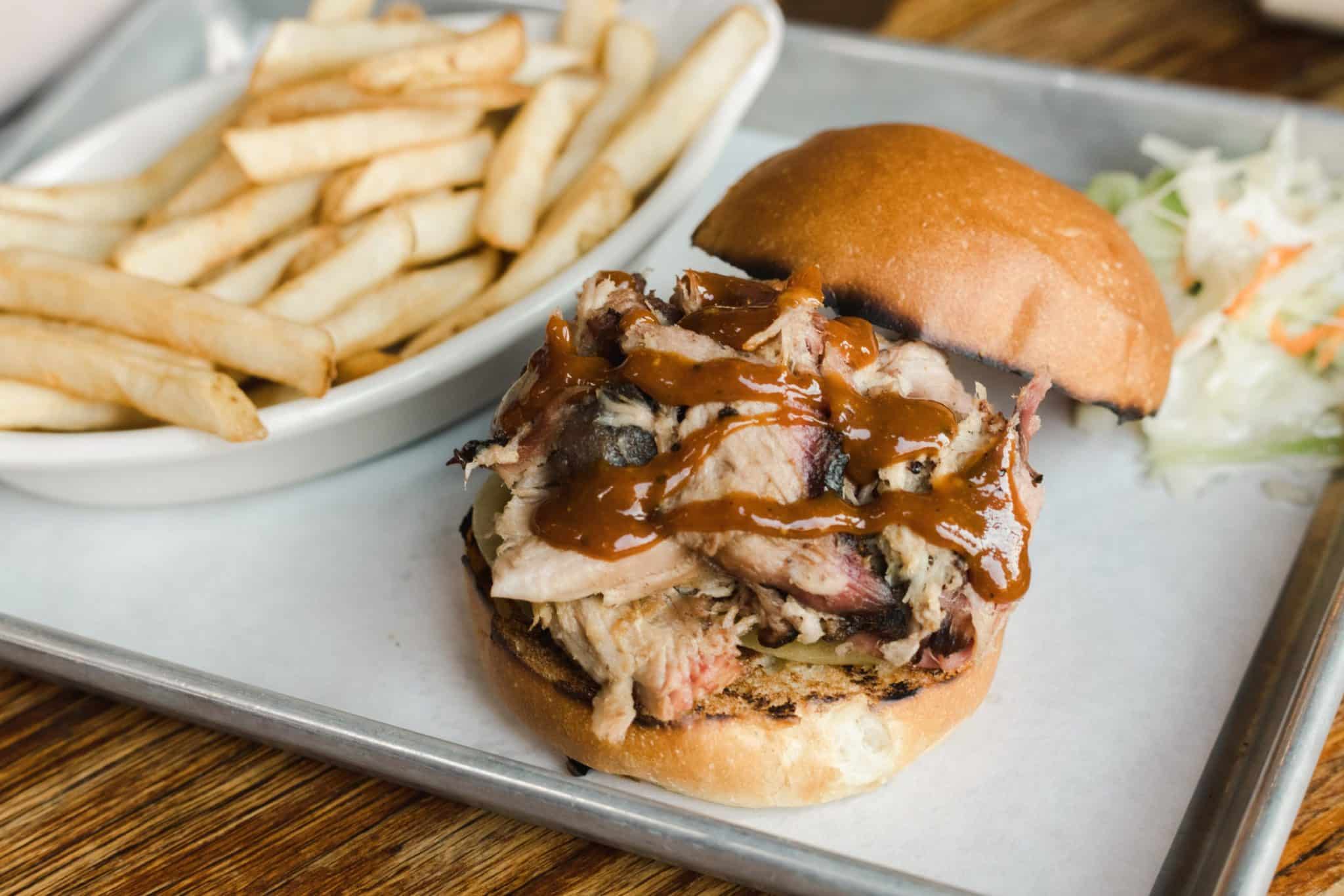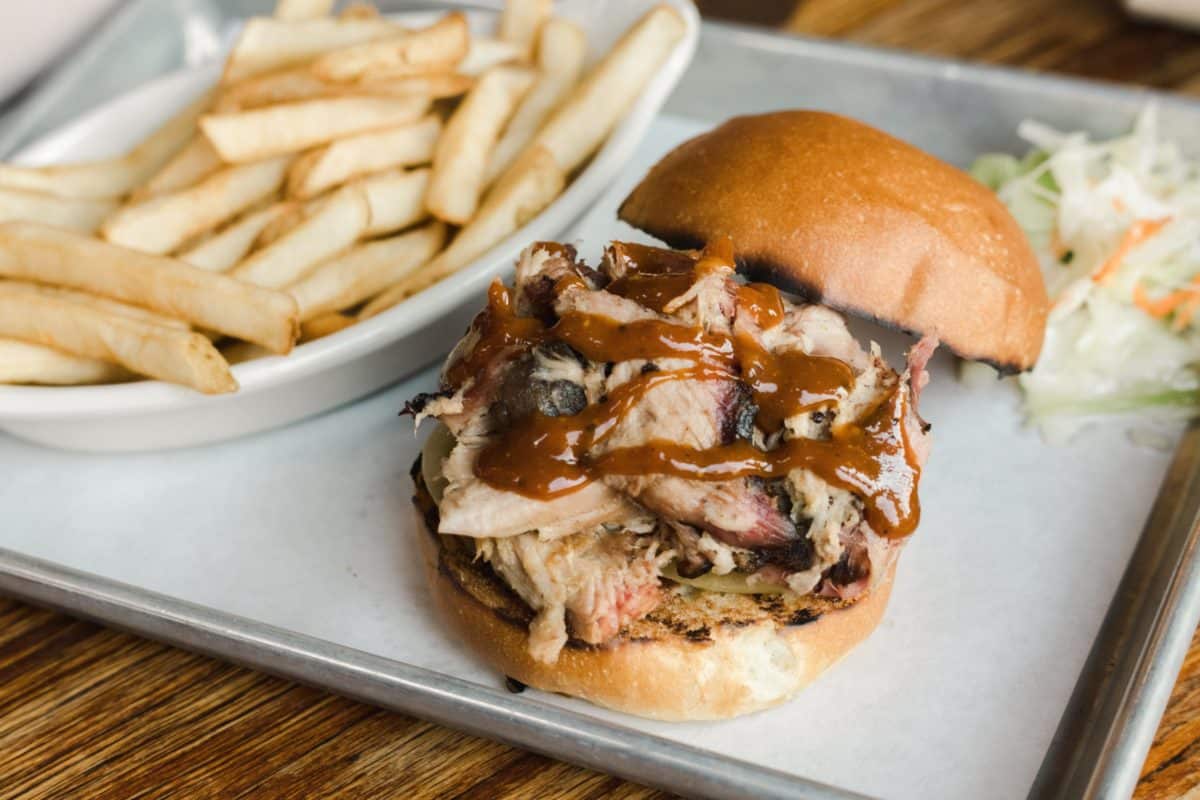 DEVILS BACKBONE BREWING COMPANY
Devils Backbone Basecamp Brewpub in Roseland, Nelson County, is a lunch or dinner stop with plenty of dining options for any occasion. This beer company was acquired by Anheuser Busch but they've lost none of their hometown flavor. Stop in for full-service dining of hearty American eats, from loaded mac and cheese to pulled pork sandwiches. Also at the basecamp in Roseland is the newer indoor-outdoor dining experience of ARBOR + SHEATH. There, you can find seasonal Southern cuisine made with sustainable ingredients grown on-site in the surrounding gardens. The pastures, fields and streams decorating the landscape provide the freshest ingredients for the on-site food options as well as a beautiful backdrop for a dining experience and their popular music and beer festivals. 
Even further, the basecamp offers a few other peripheral dining options, including the Oak Grill, whose quick bites are fired to perfection over an open oak-wood fire. The basecamp (which welcomes leashed furry friends) is also a stand out for its other attractions, such as offering on-site camping, hosting big festivals and events, making local whiskey, selling cigars in their cigar bar and more. When founders Steve and Heidi Crandall were vacationing in the Swiss Alps, they realized there was a lack of craft European-style beers in America. With the Crandalls prioritizing quality and traditional brewing styles, it's not hard to see just How Devils Backbone Made It Big and what makes it one of the Best Breweries with Food Near Charlottesville.
PRO RE NATA BREWING COMPANY
Pro Re Nata Brewing Company in Crozet is another local establishment showcasing what it means to be locally owned and operated. The latin translation of the name "Pro Re Nata" means "in the circumstances." This brewery creates their beers right here in Charlottesville with ingredients cultivated by people they know. Dining on-site includes two diverse dining options for Virginia beer lovers to pair with their beverage of choice. Hops Kitchen, founded by Chef Mike, incorporates a globally-inspired menu that features local ingredients. The Kitchen carries everything from brewery-themed favorites like nachos, to diverse dishes like Thai chicken lettuce wraps and vegan beyond burgers. Enjoy your eats indoors or near the beautiful fire pits and watch our calendar for live music acts too.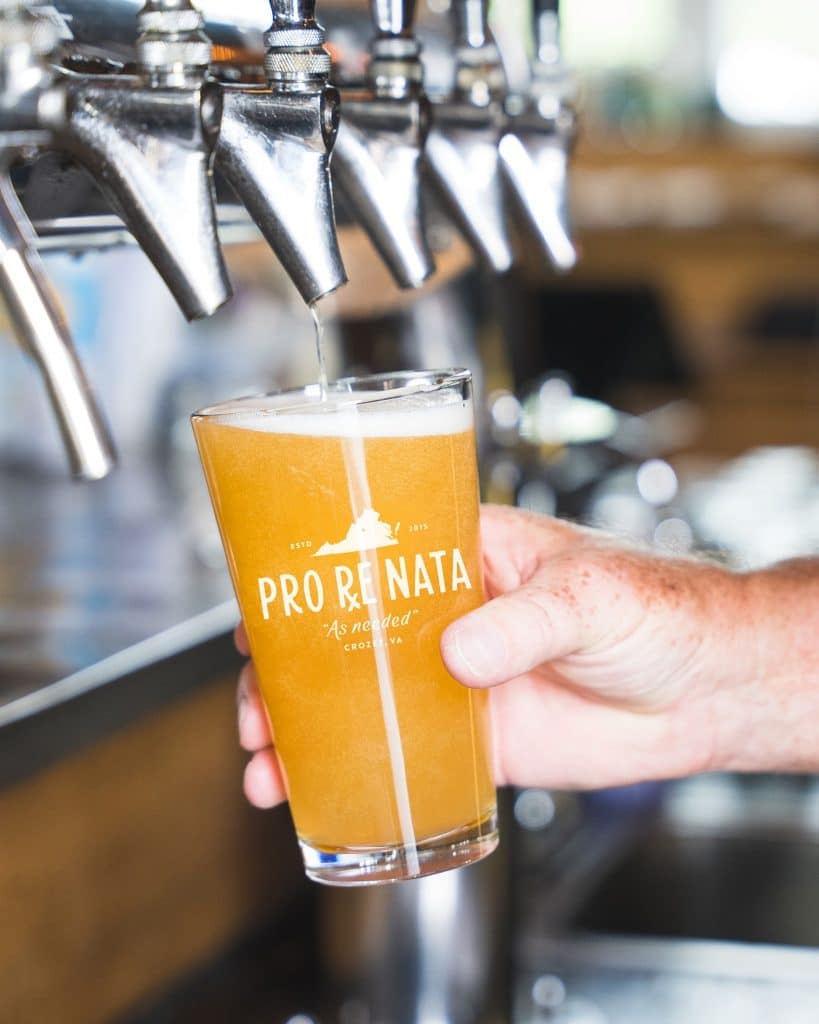 The other on-site dining option is Za Spot, which serves Detroit-style pizza with as many toppings as you can want. Vegetarians, meat lovers and everyone in between will be able to enjoy grabbing a quick bite at Za Spot. The diversified choices that Pro Re Nata offers will allow for any visitor to enjoy a wonderful day near the Blue Ridge Mountains.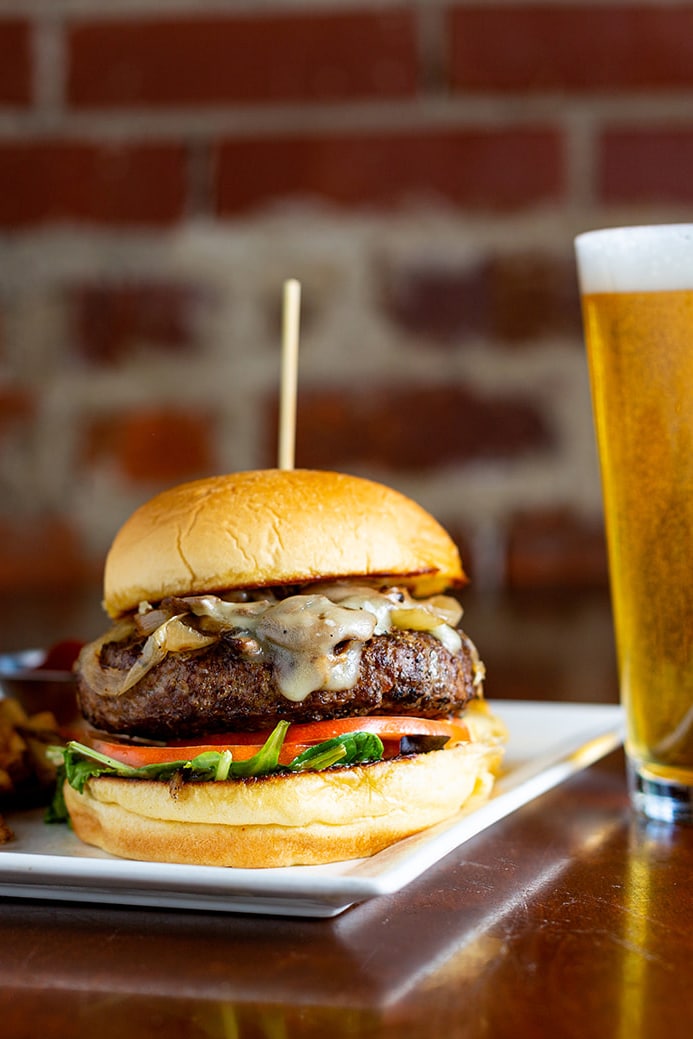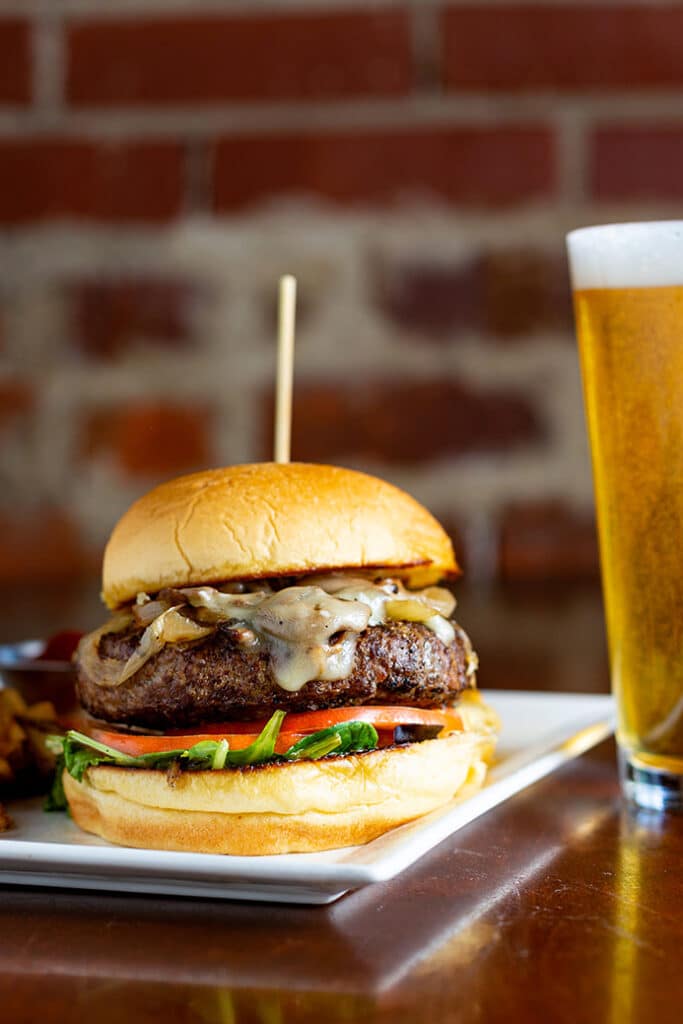 SOUTH STREET BREWERY
Located on West South Street in Charlottesville just steps from the pedestrian-only downtown mall, South Street Brewery is a local favorite for beer and food alike. As Charlottesville's longest-running brewery and pub since 1998, the beer offerings pay tribute to classic South Street originals while also expanding its offerings to include some fun, experimental brews. In addition to a hefty draft list, you'll find a lunch menu with appetizers, salads, sandwiches, entrees, desserts, a kids' menu and even brunch options. Stand-out items include their daily featured dishes, such as an appropriately named Hangover Burger and a Beer Float for dessert.
Finish off your meal with your choice of either Bourbon Barrel-Aged Russian Imperial Stout, Anastasia's Chocolate Fantasy or Imperial Chocolate Chai Pumpkin Ale Twisted Gourd atop a scoop of Homestead Creamery Vanilla Bean Ice Cream. South Street Brewery provides good eats and good beers with the two working in tandem to create a classic Charlottesville dining experience you won't want to pass up.
STARR HILL BREWERY
Born in a music hall in the early 1990s, Starr Hill Brewery is the second oldest craft brewery in Virginia and frequent popular booth at beer festivals all over the country. Founder Mark Thomspon, a Charlottesville native, is a lifelong enthusiast of great beer and who's passion has inspired the team of Starr Hill to expand to six locations. The Starr Hill Brewery & Taproom located in Crozet and Starr Hill Downtown in Charlottesville both welcome and encourage outside food. The Crozet location also hosts the occasional food truck for guests to enjoy a farm-to-table meal from a local business. The new downtown taproom & pilot brewery inside the Charlottesville Dairy Market will offer a unique rotating selection of award-winning core, seasonal and small-batch special release beers made on-site.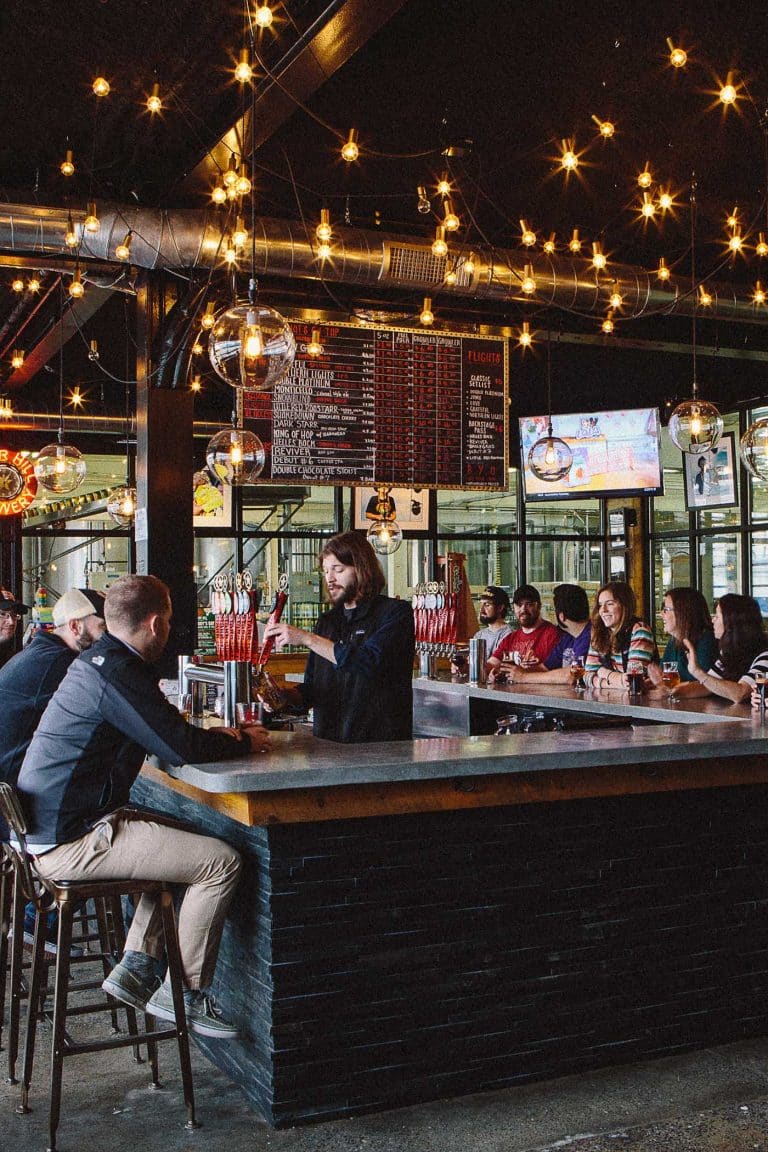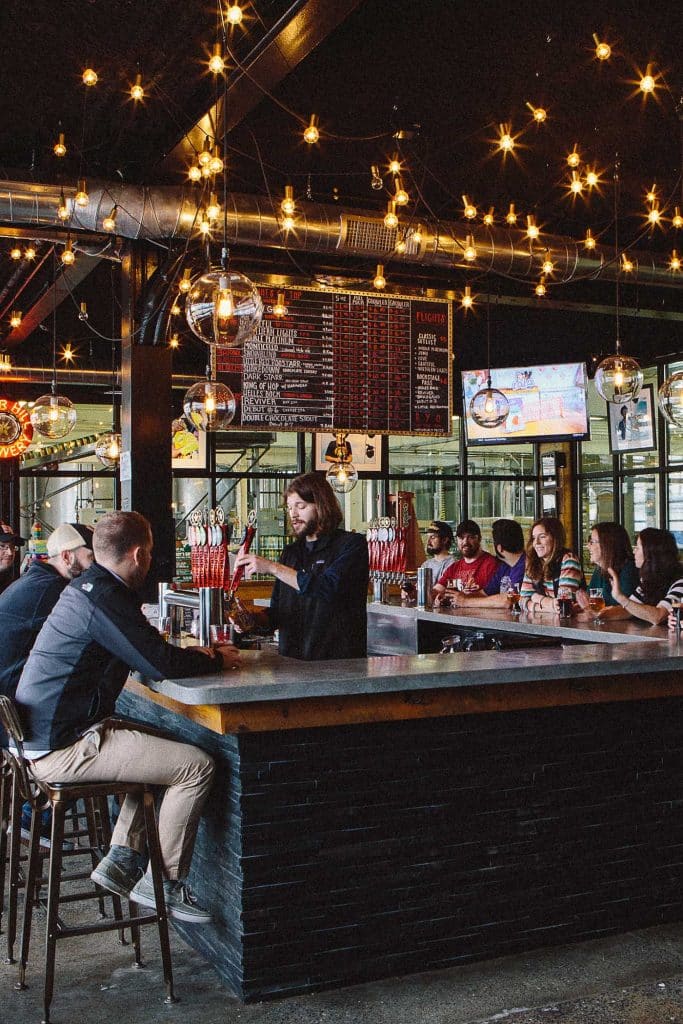 Starr Hill on Main is the brewery's Lynchburg location and sits just one block from the community market. Visitors can expect local music and entertainment during their visit to this vibrant and contemporary Starr Hill location. Starr Hill Pilot Brewery & Side Stage in Roanoke features a stage for live music performances and local food trucks on the patio to enjoy alongside 23 rotating beers on tap. If you're looking to have your brews with a view, head to Starr Hill Beer Hall & Rooftop in Richmond. In addition to the 24 rotating beers on tap, the Rooftop boasts a wide variety of trucks and pop-ups offering delicious brewery style grub. Starr Hill's newest project is their Biergarten location, which is currently under construction to include a Beer + Food Hall in Tysons.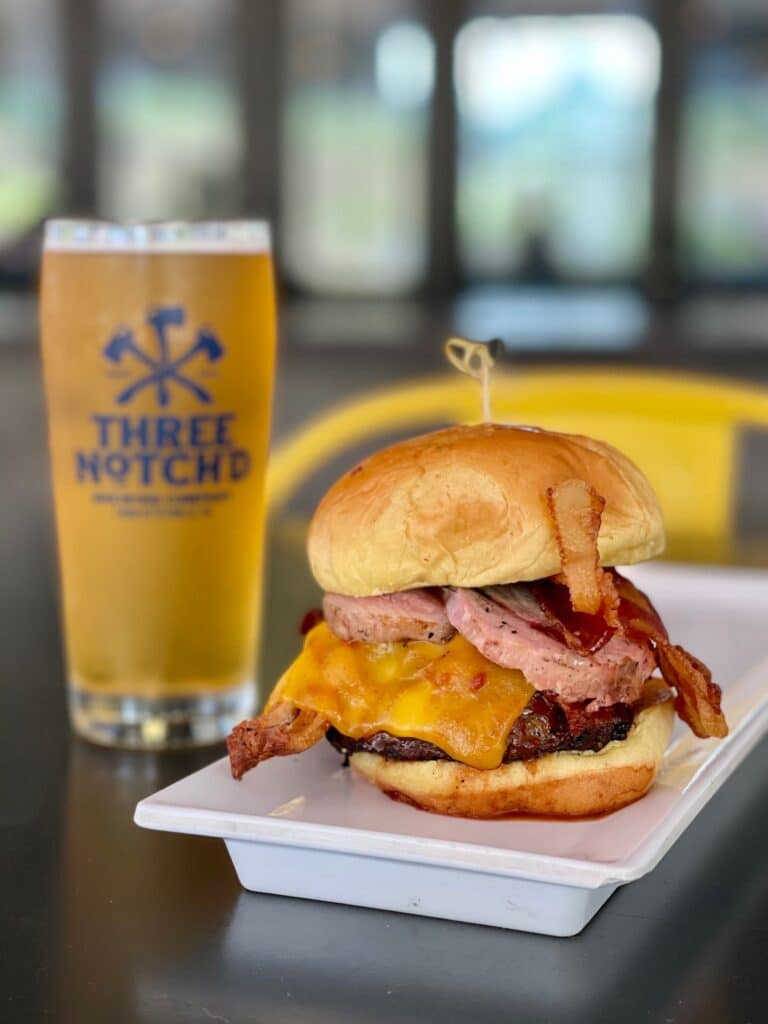 THREE NOTCH'D BREWING COMPANY
Continuing along the beloved Charlottesville Ale Trail, you may find yourself at the well known Three Notch'd Brewing Company in IX Art Park. What makes Three Notch'd Craft Kitchen & Brewery unique is their specialization in beer-infused dishes using high quality, local ingredients. Having taken its name for its proximity to the colonial thoroughfare "Three Notch'd Road," which runs east to west through Central Virginia, this brewery aims to preserve Virginia history. Drawing inspiration from the greats like Thomas Jefferson, who had a stake in the dealings of Three Notch'd Road, Three Notch'd Brewing Company hopes to make its own mark with craft beers like the hoppy and refreshing "40 Mile" flagship IPA.
The menu is specifically designed to complement both the season as well as what's on tap, so you can guarantee the food is as complementary to the beer as it is delicious. Menu items include light seasonal staples like an Heirloom Tomato Salad, as well as modern takes on old favorites. A favorite on the innovative menu is the the TBLT, a tofu-bacon, lettuce, tomato sandwich topped with sliced avocado and chipotle aioli on Texas toast. Here at Wine & Country Life, we value the local perspective and love sharing our expertise with our readers. Those of us who have visited Three Notch'd Brewing Company love its convenient location, the spacious area to drink, relax and embrace the eclectic installations at IX Art Park, and the brewery's industrial-style facility. Additionally, Three Notch'd is praised for its diverse beer menu and expansive IPA selection. Expanding beyond the Charlottesville area, Three Notch'd Brewing Company has four other locations that collaborate with local restaurants to bring you the farm-to-table cuisine that pairs perfectly with a Virginia beer. The Three Notch'd RVA Collab House serves unique beers that are locally focused and only available at their Richmond location. Northwest of Charlottesville is the Three Notch'd Valley Collab House in Harrisonburg, where new small batched brews are shared every Friday, and to the southwest in Roanoke is a Three Notch'd Craft Kitchen and Brewery location. The beloved brewpub makes its final rounds in Virginia Beach with its newest Three Notch'd Brewing and Craft Kitchen.
We hope you've enjoyed this tour of some of the Best Breweries with Food Near Charlottesville. We invite you to uncover even more Charlottesville-area breweries with this list below. These breweries offer even more eating options, including alternating food trucks and tasty pub-style eats. 
For other eating and drinking options in Charlottesville, see our Food & Drink page. To mix up your drink choice, enjoy these other award-winning Virginia tasting rooms, and try your hand at creating one these Virginia recipes to pair with your local craft beverage of choice. Other breweries you may enjoy are 1865 Brewery in Hampton Roads,  ~
PAIGE HILLMAN enjoys exploring and sampling all of the locally crafted beverages and farm-to-table restaurants in Virginia.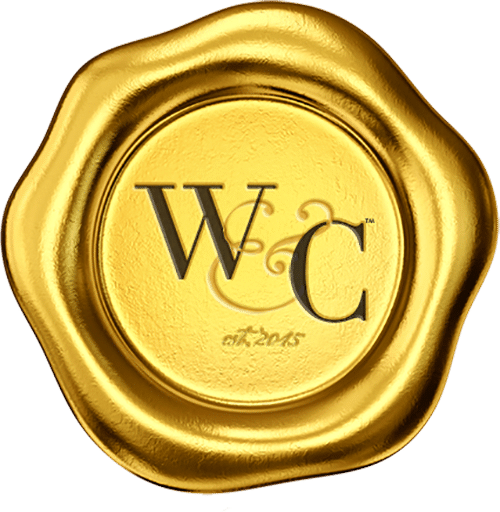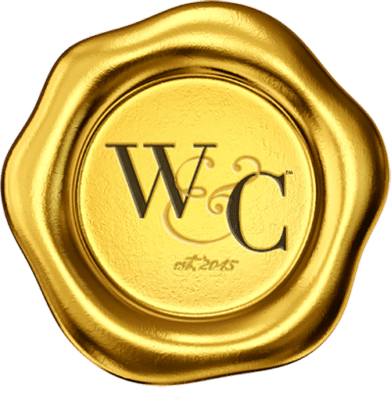 Virginia Wine & Country celebrates elevated living in Virginia Wine Country. Virginia Wine & Country Life is a semi-annual luxury print magazine with a full digital presence. The Virginia Wine & Country Gold Book is an annual guide to the top award-winning wines, wineries and experiences in Virginia Wine Country. The annual Virginia Wine & Country Wedding Planner is an art book of elegant Virginia weddings. The brand includes the Virginia Wine & Country Shop in Ivy, Va. It is a beautiful lifestyle boutique that brings the pages of the magazines to life. Virginia Wine & Country tells the stories of Virginia wineries, the farm-to-table movement, luxury travel, entertaining, art and the elegant country lifestyle. Ivy Life & Style Media also provides branding, web design and PR services for the wine industry.