Established in 1610, the city of Hampton, in Virginia's coastal Tidewater region is rich with history. It's the oldest continuously settled English-speaking area in the United States and home to Fort Monroe, a Union stronghold during the Civil War that became known as "Freedom's Fort," where escaped slaves found refuge.
The Emancipation Oak, the historic tree on the Hampton University campus that served as the site of the first Southern reading of President Abraham Lincoln's Emancipation Proclamation in 1863, still grows in Hampton. And history continues to be made in the city — now home to The 1865 Brewing Company, the first Black-owned brewery in Coastal Virginia.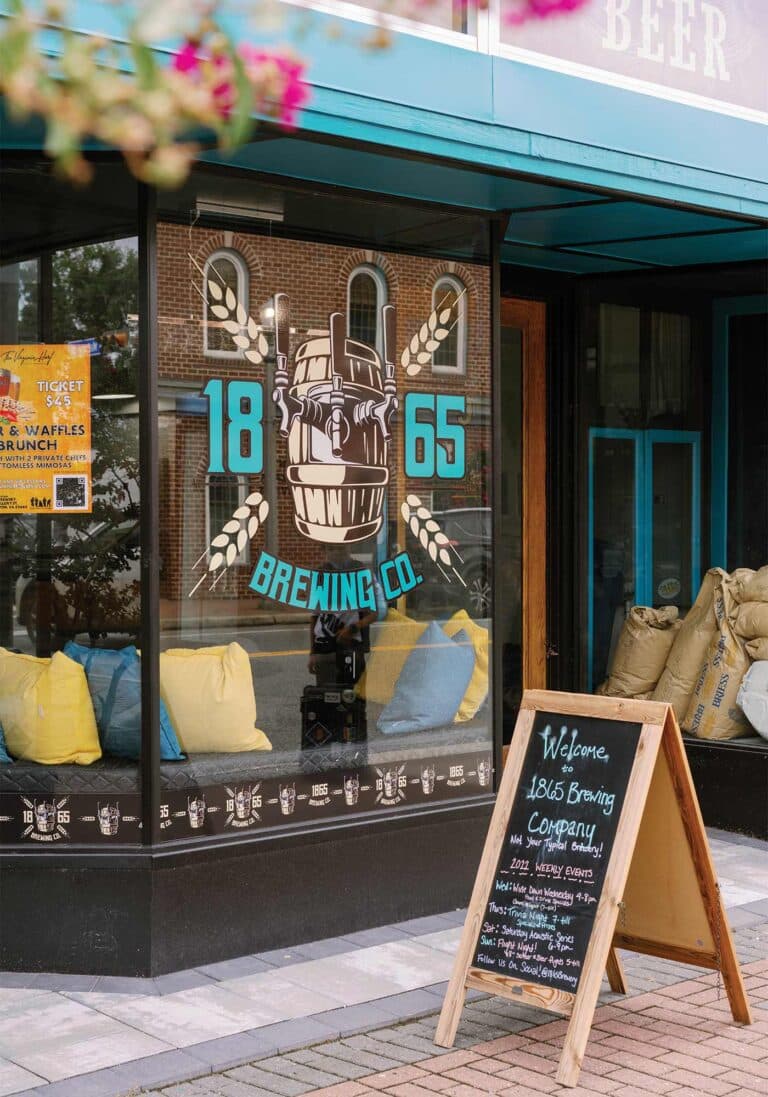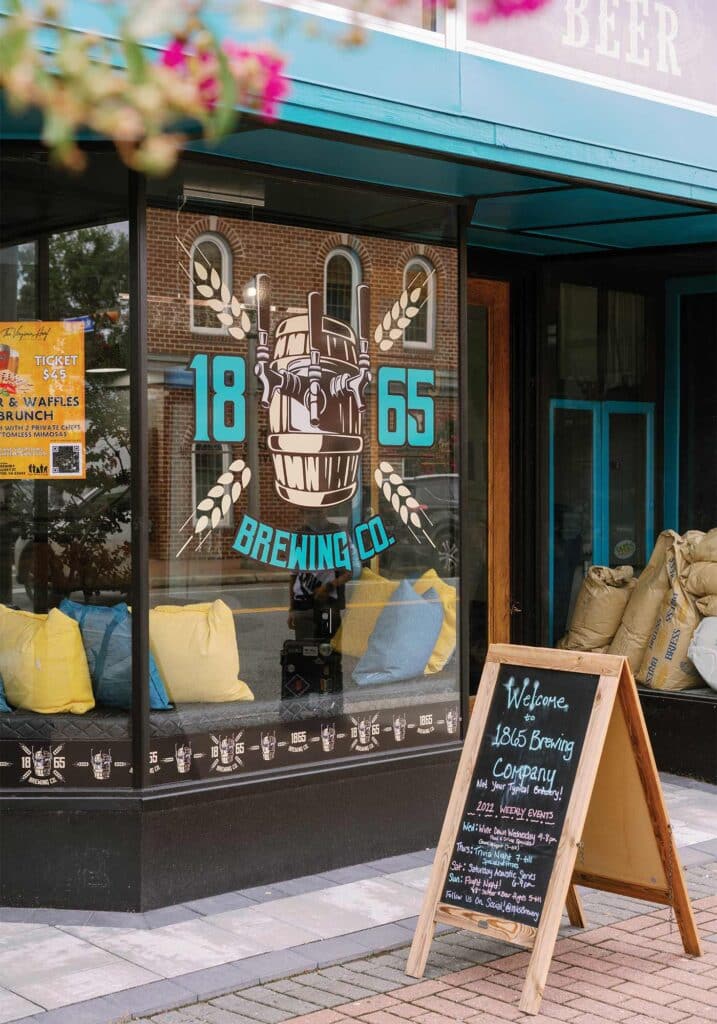 Founded by long-time friends and business associates William Comer and Rodney Malone in late summer 2021, 1865 Brewing Co draws a line from past to present. Named for the year Congress passed and ratified the 13th Amendment, abolishing slavery and involuntary servitude, their motto is "Freedom starts here!" — a recognition of the role the area played in African American emancipation history.
Beginning of 1865 Brewery Co
When Comer first visited the two-story brick building on South Mallory Street in the city's Phoebus National Historic District in 2020, he had no intention of opening a brewery. "When I looked at the building initially, it was for a colleague who was interested in opening a taphouse and lounge," said Comer. That colleague opted to buy a property in another area, leaving the space available.
Comer owns a construction company and has built several restaurants and clubs across Hampton Roads, but he had no experience in brewing beer or operating a brewery. Still, he sensed opportunity. The downtown Phoebus neighborhood is a registered historic site and exudes small-town charm. Its main streets are lined with inviting restaurants, boutique retail shops, a theater, a bookstore. All that was missing was a brewery.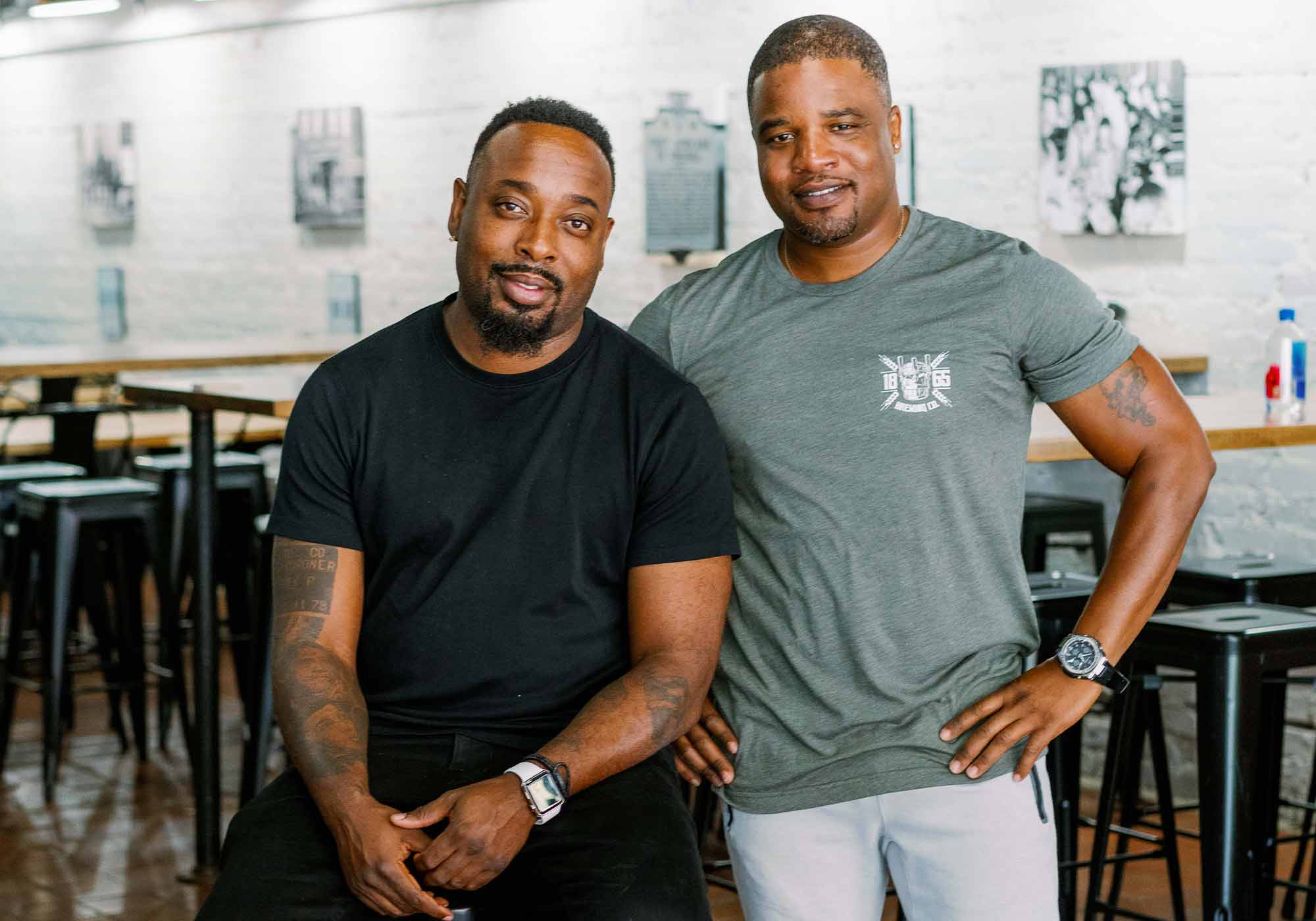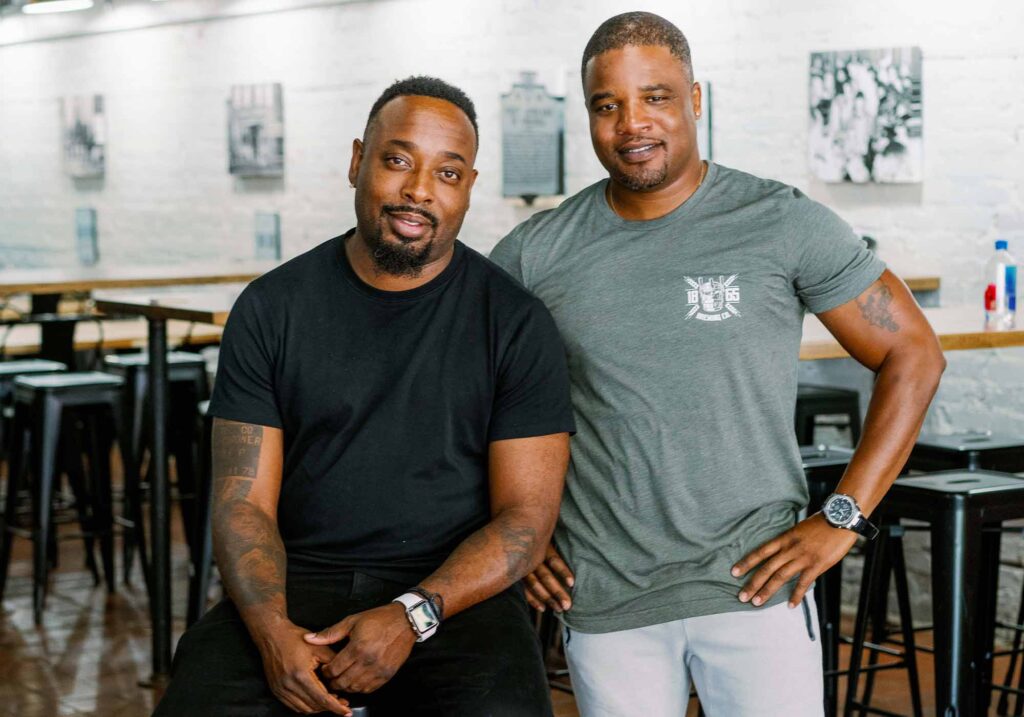 Starting a Brewery and a Partnership
"Given the opportunity to establish the region's first Black-owned brewery, it only made sense for us to partner on 1865 Brewing Co and bring our vision to life," said Comer. It takes bold entrepreneurs with vision and drive to open a brewery during a pandemic that hit the food service and hospitality industry particularly hard.
When asked why they started a brewery at such a time and with no previous experience brewing beer, Comer responded, "Timing and opportunity!" But of course, opening 1865 during the pandemic presented challenges, from delayed supplies and equipment to regulatory paperwork.
Less than one percent of breweries in the U.S. are Black-owned. Of the dozens of breweries in the coastal Virginia area, no others are Black-owned.
"There were lots of hurdles. What could go wrong, did go wrong," sighed Comer. The pandemic presented staffing and logistics challenges on top of the already heavy burden of paperwork associated with opening an alcohol-related business. Starting a brewery is a complex enterprise even for the most experienced craft brewer.
In order to open, the founders had to apply for a liquor license as well as a food service license, because Virginia law states that beer cannot be served without food. Required equipment to keep a brewery functional ranges from fermenters to massive stainless steel cellar tanks, refrigeration systems, tappable kegs and even bottling and labeling materials. Materials and ingredients such as hops, malted barley and various flavorings all need to be sourced. If a brewery plans on a widespread distribution, add trucks, additional licensing fees, drivers and packaging to that list.
Overcoming the Challenges
This was a hard task to accomplish during a time when material suppliers in every industry were back-ordered to unprecedented levels. All this doesn't even take into account the number of staff needed to run the business, from administrative positions to boots-on-the-ground brewers, cooks, service staff and cleaners, all of whom needed to be able to coexist with clients at a time when safety in social distancing was paramount.
Pandemic-related logistics and supply challenges delayed their grand opening by nine months. Comer took some ribbing from friends about the overdue opening, but the duo continued to push forward. Malone said that they handled every challenge like a team with a singular mission.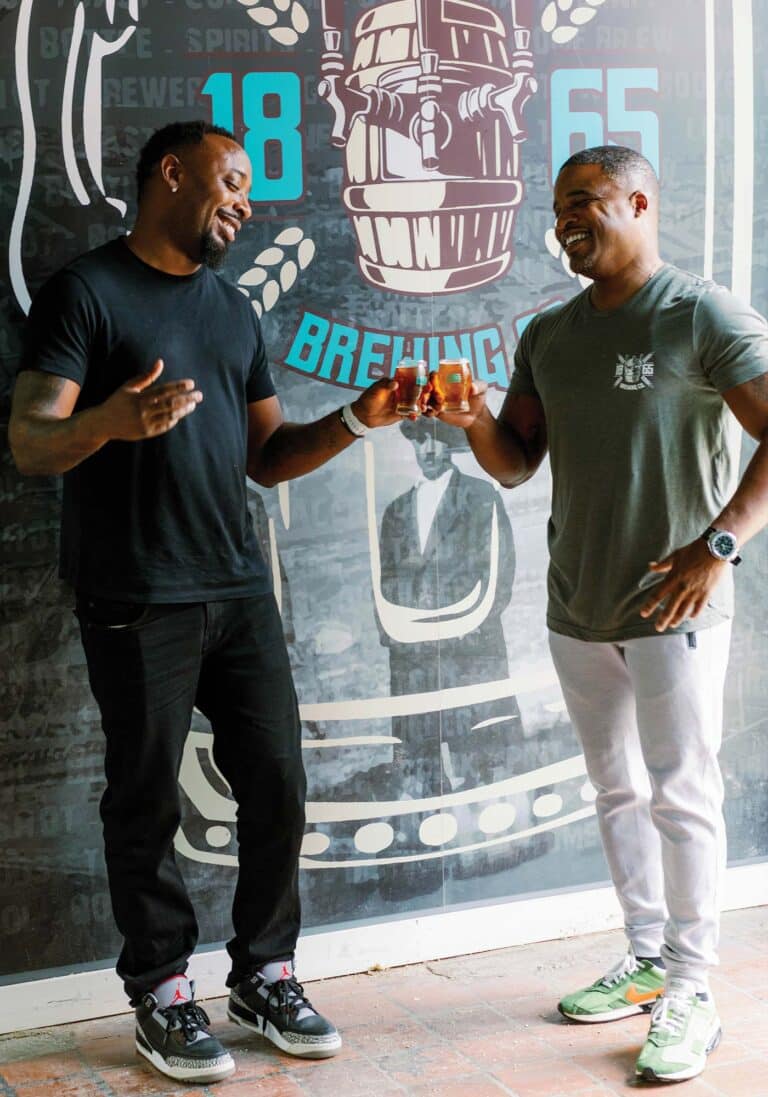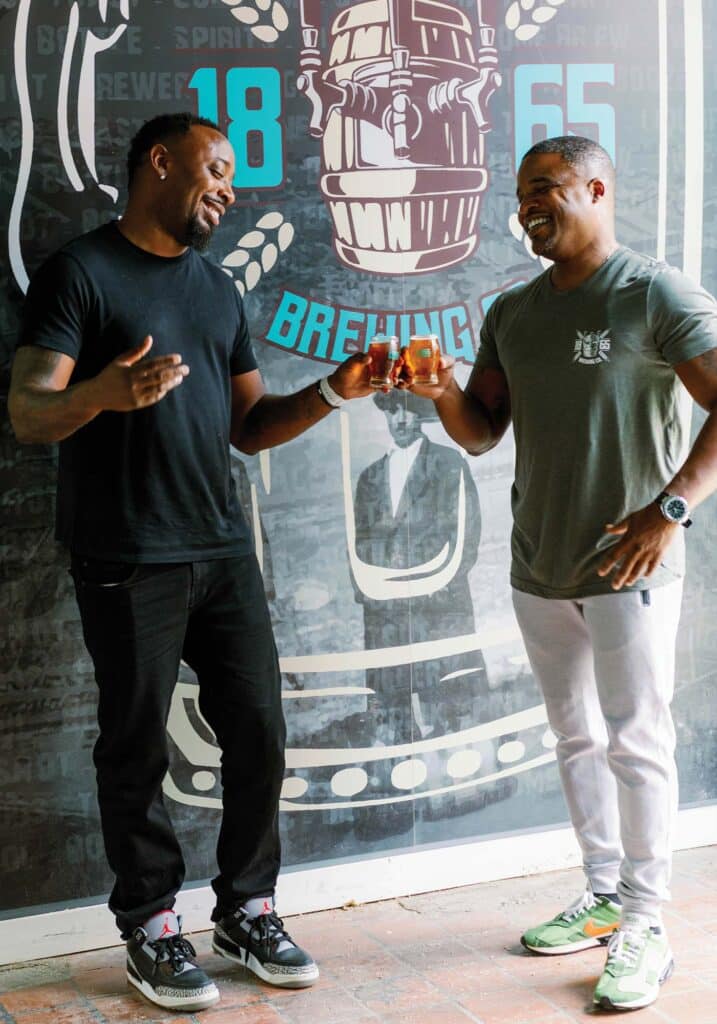 According to statistics compiled by the Brewers Association, the non-profit trade association representing nearly 6,000 breweries, less than one percent of breweries in the U.S. are Black-owned. Of the dozens of breweries in the coastal Virginia area, no others are Black-owned.
"The lack of representation spoke to us," Malone said. "This is bigger than us, so failure is not an option!"
1865 Brewing Company is a beacon of perseverance that serves as an example for young entrepreneurs. "We have plenty of ideas on raising that one percent," said Malone, including the possibility of starting a brewery school as a way to open more doors and make space for diversity in the field.
What's on Tap at 1865 Brewing Co
The 1865 Brewing Company offers a diverse lineup of beer styles — ranging from the 1865 Freedom Ale, a crisp ale made using US Golding hops, to a hazy New England Style IPA to a more robust brown ale. Of course there's a stout, made with traditional absinthe botanicals including wormwood. Ever wondered how to taste beer like an expert? Wine & Country has an expert guide to beer tasting for you to make your craft brew experience even better,
Beer may be the star here at the 1865 Brewing Co, but it's certainly not the only attraction. They have a coffee bar, food and craft drinks, too.
The coffee bar is an inviting place for a book and a caffeine fix — espresso, Cappuccino, latte, and cold brew coffee are on the menu. There's gourmet tea, too — from Moroccan mint to matcha, spiced hibiscus to chai and green tea.
The beverage bar features their own recipe 1865 spiked seltzer in eight flavors and a selection of wines by the glass. For those who prefer non-alcoholic drinks, they offer creative mocktails like the Tonix and Gin featuring Ritual zero-proof gin. A full menu of flatbreads, wings and fries complements the beverage offerings. You can even find some unusual items like Chesapeake Bay crab fries with beer cheese or wild truffle parmesan wings. The jerk fries and a cold glass of 1865 Freedom Ale is a delicious way to catch up with friends.
The future is bright for 1865 Brewing Co. Comer and Malone have plans for a speakeasy lounge in the upstairs space that will provide a more exclusive experience. Meanwhile, 1865 already offers something for everyone seeking good drinks, food and community. Come for the drinks and find yourself staying for food, community and historical significance. ~
FRANK MORGAN writes a wine column for The Virginian-Pilot newspaper and is author of the DrinkWhatYouLike.com wine blog, started to chronicle his wine travel experiences and to share stories of the wines, wineries, and winegrowers of Virginia. He lives in Chesapeake, VA, with his wife and daughter.
BETH SELIGA of 3 Cats Photo began her photography career with the exhilarating rush of photographing professional cyclists from the back of a motorcycle. Her work was featured in Sports Illustrated, USA Today, Wine & Country Weddings and Pro Cycling, among other international publications. The recipient of multiple Recognition of Merit awards and a 2nd Place award in the senior category, presented by the National Association of Professional Child Photographers, she focuses on fine art wedding, portrait and senior photography.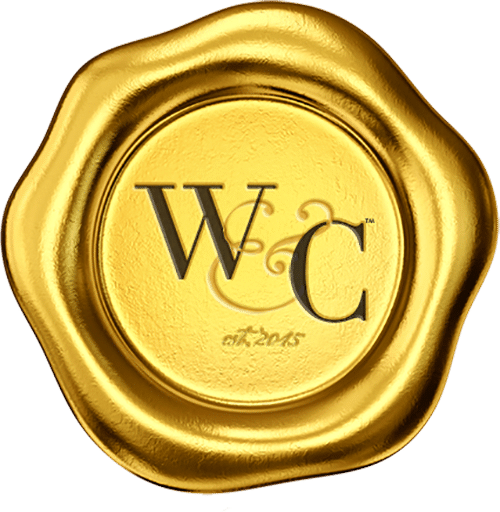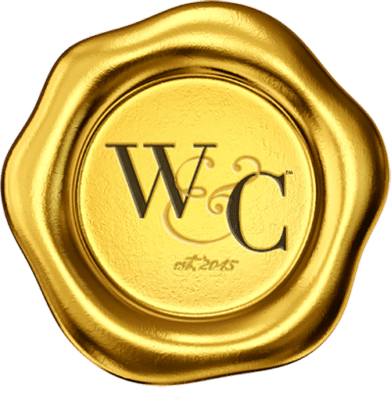 Virginia Wine & Country celebrates elevated living in Virginia Wine Country. Virginia Wine & Country Life is a semi-annual luxury print magazine with a full digital presence. The Virginia Wine & Country Gold Book is an annual guide to the top award-winning wines, wineries and experiences in Virginia Wine Country. The annual Virginia Wine & Country Wedding Planner is an art book of elegant Virginia weddings. The brand includes the Virginia Wine & Country Shop in Ivy, Va. It is a beautiful lifestyle boutique that brings the pages of the magazines to life. Virginia Wine & Country tells the stories of Virginia wineries, the farm-to-table movement, luxury travel, entertaining, art and the elegant country lifestyle. Ivy Life & Style Media also provides branding, web design and PR services for the wine industry.