In 2022, Charlottesville's Blenheim Vineyards launched their Oenoverse Club. The club is an inclusive space intended to help people experience and learn about wine in an open and casual but polished community setting. LaTasha Durrett (seen on the right, founder of Black Women who Wine) hosted the third tasting event for the Oenoverse Club members. Blenheim Winemaker Kirsty Harmon greeted guests outside the tasting room with glasses of freshly opened 2021 Pét Nat Blanc on their way in.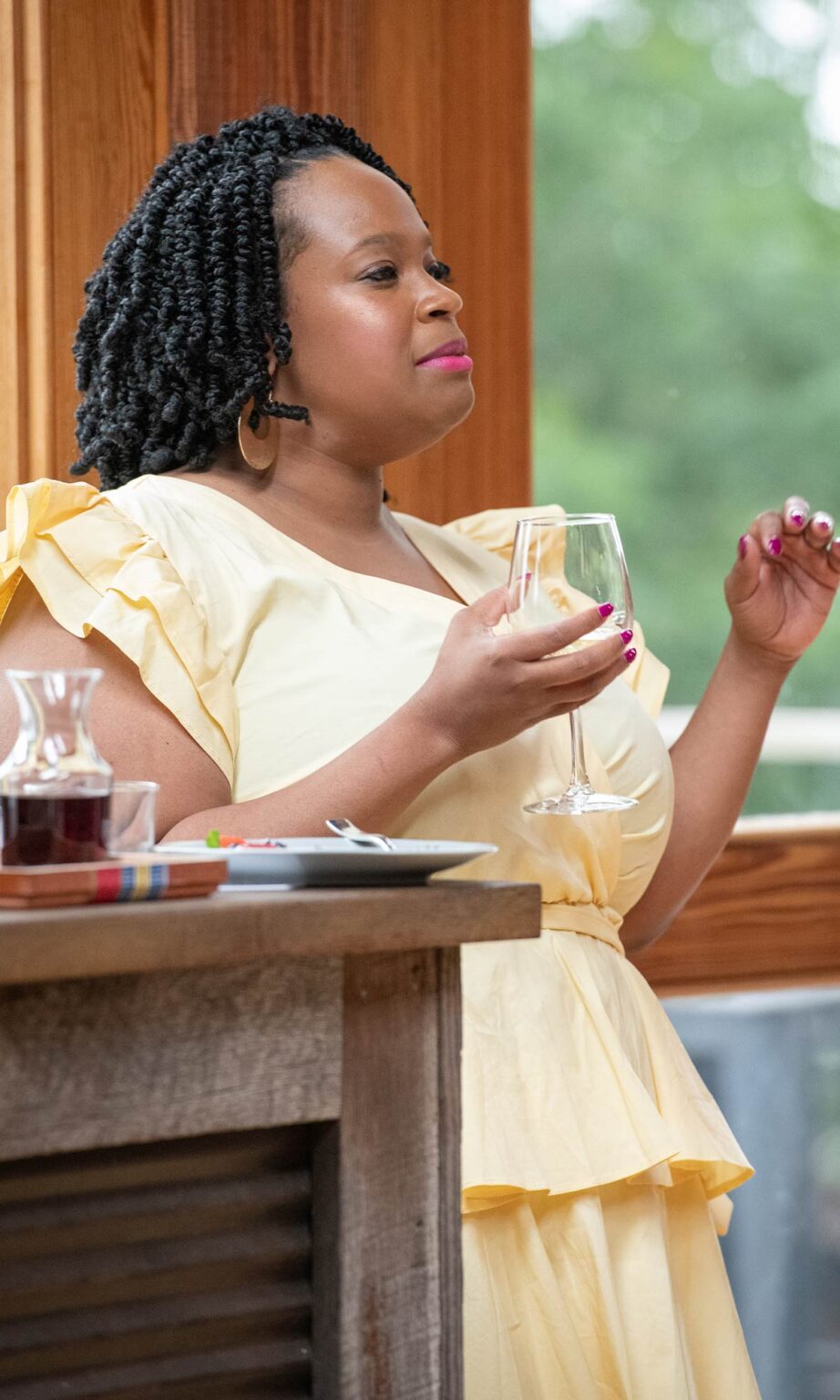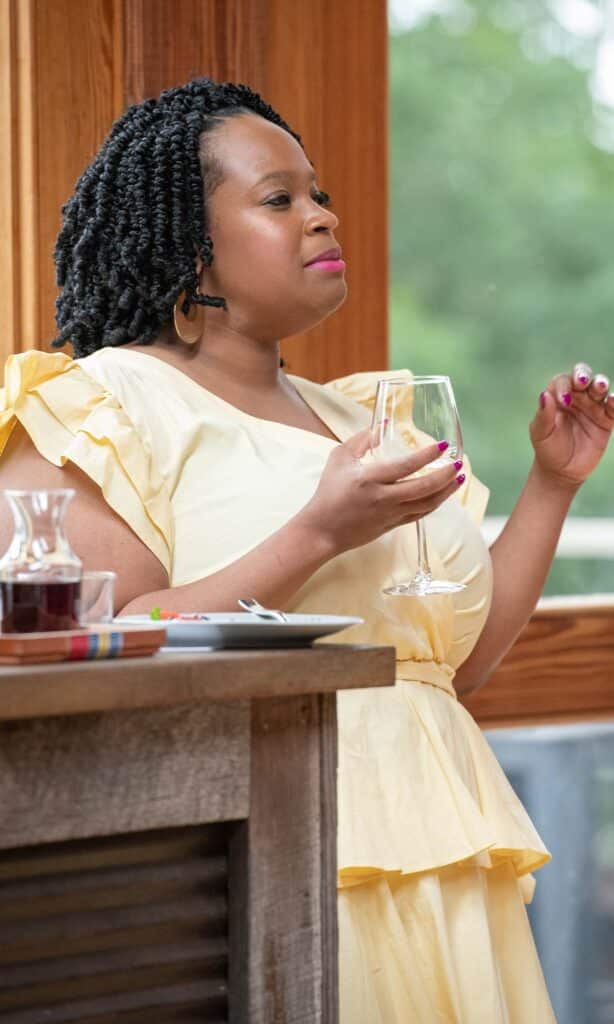 What is the Oenoverse Club?
The original initiative for the Oenoverse Club was to create a space for a more diverse and inclusive wine club. They are dedicated to building diversity, inclusion, equity and ownership within the Virginia wine community. The Oenoverse Club began as a group effort by Blenheim Vineyards' team and spearheaded by Reggie Leonard. Leonard is the Associate Director for Career Connections and Community Engagement at the University of Virginia School of Data Science and a devoted Virginia Wine advocate. The project has grown to encompass many local winemakers and professionals. These include Lance Lemon of Richwine RVA, Carly Maher, Chauncey Jenkins and Nadine Brown of the Veraison Project and Tracey Love of Blenheim Vineyards.
The term "Oenoverse" derives from the latin word for wine, "oeno". It has been utilized throughout history and today is used internationally in the wine world. As the goal for the Oenoverse Club is to create a universal experience, the name essentially synthesized itself. The "universe of wine" is what the project invites its members to join. Just by learning how to pronounce it ("ee-nuh-verse") you've already taken one step towards understanding the fascinating world of wine.
Oenoverse Club members receive four Blenheim wines every two months. Each set of wine is selected by a rotating Wine Enthusiast, Trade Adjacent, or Wine Professional. The selection includes printed tasting notes and food pairing suggestions for each wine pack. It also comes with admission for two for all the in-person tasting events led by guest hosts throughout the year. Leonard is the event emcee and introduces each guest and moderates.
About Guest Host Tasha Durrett
LaTasha Durrett, known familiarly as "Tasha," is the founder of Black Women Who Wine. Established in 2019, Black Women Who Wine is a group for black women (and their friends) who love wine to meet up monthly at various Virginia wineries. The group is dedicated to increasing diversity at wineries. "When people ask us what we need to accomplish that goal, I tell them 'space,'" Durrett said in her introduction. "Space is at a premium. We need it to mingle, to spend time together and to show ourselves. Vineyards and tasting rooms help Black Women who Wine by offering that space to us as a place to meet and spend time." Watch for more information about this amazing group in Book 1 of Virginia Wine & Country Life 2023.
Oenoverse Club Hosts choose four wines every other month and write up personal tasting notes. They then lead an in-person event describing these wines in their own words and perspectives. For this event Durrett chose two red wines and two whites (below, left to right): Blenheim Vineyards' 2019 Roussane, 2020 Painted White, 2020 On the Line Red, and 2020 Merlot.
Blenheim Vineyards' Winemaker Kirsty Harmon
Blenheim Vineyards' winemaker Kirsty Harmon comes from a traditional winemaking background. She also infuses science into her winemaking process, bringing her history in yeast genetics to the forefront. She studied under the mentorship of Gabriele Rausse, the "father of Virginia wine." She brings all those skills to Blenheim's winemaking. Harmon prefers eco-conscious growing methods, specializing in wines that don't need extensive aging and allowing the fruit to "speak for itself." Her hands-off but knowledgeable approach to winemaking has helped put Blenheim wines on the map of Virginia wineries.
Blenheim Vineyards "On the Line" Limited Edition Wine
One of the creative and special features for fans of Blenheim Vineyards is the artistic renderings of owner Dave Matthews. Matthews designs the labels for their "On the Line" and "Painted" wine blends.
On the Line is a limited-edition wine with a special fundraising mission. Blenheim donates proceeds from these vintages to World Central Kitchen which is an organization dedicated to providing freshly cooked meals to working communities on the front lines of the recent Covid healthcare crisis. Chef José Andrés founded the organization in 2010 in response to a devastating earthquake in Haiti. More than 10 years later, Andrés and the organization are still hard at work cooking meals for those in crisis from a natural disaster. Chef Andrés is both an award-winning restaurateur and humanitarian who was recently the subject of a National Geographic documentary released in 2022 titled "We Feed People" directed by Ron Howard. He has restaurants all over the world, including Minibar in Washington DC. A good friend and supporter of Andres' humanitarian work, Matthews created the On the Line wine label in response to the COVID-19 pandemic and the great work World Central Kitchen was doing. The On the Line wine sales have raised well over $100,000 dollars.
Wine Pairings with Chef Tim Moore of Early Mountain Vineyards
In keeping with Oenoverse Club's commitment to work with organizations outside of Blenheim Vineyards, nearby Early Mountain Vineyards' tasting room staff collaborated to provide the food pairings for Durett's four wine picks. Executive Chef Tim Moore (seen below, top left) and Sous Chef Kristen Hall were in the kitchen whipping up masterpiece plates throughout the event.
Oenoverse Club White Wine Pairings
For the 2019 Roussane, Durett's first choice, Chef Moore created a fresh summer salad. He sprinkled breakfast radish and cucumber with soy vinagrette, lime and coriander (below, bottom right.) The dish complemented the wine, a sweet and yet light and fresh white wine made from 100% Roussane varietal grapes.
The second white wine was Blenheim Vineyards' 2020 Painted White. Chef Moore paired this with a salmon crudo. The salmon was topped with pickled summer berries and rested on strawberry gazpacho (below, bottom left). While the whole dish was delicious, the gazpacho was the hit of this particular pairing. Layers of flavor exploded with every mouthful and perfectly balanced the warm, spicy notes of the patented white blend.
Oenoverse Club Red Wine Pairings
Blenheim Vineyards' 2020 On the Line Red came next. Chef Moore created a bed of couscous with toasted almonds topped with a whole baby burrata, ancho chile and arugula pesto (below, top right). The peppery arugula and spice of the chile contrasted the sweetness of the almonds and the cool creaminess of the fresh burrata. The red blend it paired with was slightly chilled. "This is the first red wine I ever had that I prefer to refrigerate," Durrett told the attendees. While less common than white wines, there are red wines that react well to being served cold, and On the Line Red is one of them.
The final wine was Blenheim Vineyards' 2020 Merlot. This is a wine that Durrett appreciates for its full body though admittedly she does love merlot in general. To accentuate the smooth, fruity red wine Chef Moore created an absolute masterpiece. He topped crisp potato mille-feuille with locally sourced New Frontier bison tartare (above, top left). The tartare melted on the tongue and accented the crunch of the potato. The burnt allium seasoning lent a spice that balanced the wine it paired with.
Joy Ting Adds Viticultural Expertise
Among the guests, who included wine experts and other Oenoverse Club hosts such as Patricia Ross (P.K.) and Matt Harmon was Dr. Joy Ting (below, top right). Dr. Ting is the Research Oenologist of the Virginia Winemakers' Research Exchange. This organization is dedicated to the scientific research of winemaking in Virginia wine regions. Dr. Ting works with winemakers in Virginia to identify areas of practical research. She also assists in designing and evaluating experimental conditions in the vineyards. Initiatives put into place at vineyards like Blenheim are founded on these experiments. They include options such as replacing cork stoppers with screw-tops or whether to use stainless steel or traditional wooden barrels for a particular vintage. The research her team does has become invaluable in Virginia's very particular and often unpredictable climate. Dr. Ting added her own expertise to the conversation. She discussed the challenges of growing grapes such as Roussane in the Virginia Wine Belt and using oak barrels to age certain wines.
Oenoverse Club Goals for the Future
The immediate goal of the Oenoverse Club is to make wine accessible and approachable regardless of your familiarity level with the wine world. It also plans to increase awareness of Virginia wine into the broader wine community. Long-term, the Oenoverse Club will go statewide. They are partnering with the Veraison project to present Virginia wine "in comfortable, conversational, educational and inclusive settings." They will plan community events and work with local organizations to expand far beyond Blenheim Vineyards' borders and diversify the world of Virginia wine.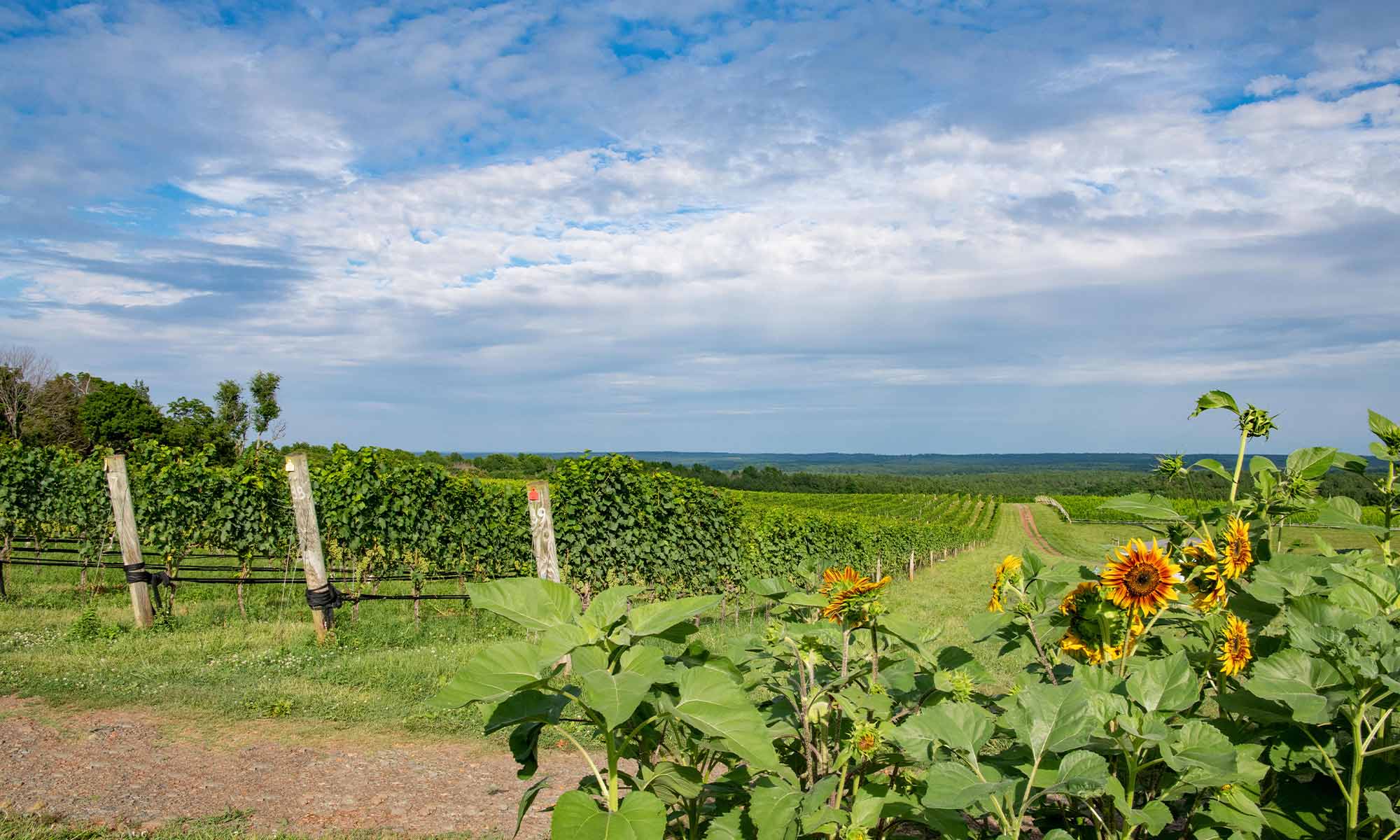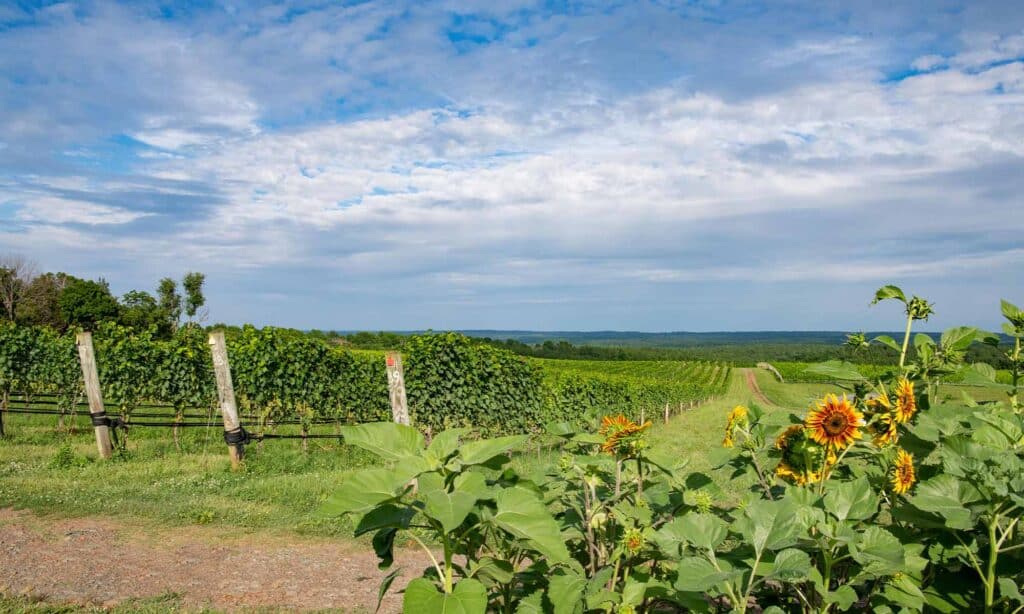 Oenoverse Club Wine Festival
Upcoming Oenoverse Club projects include the exciting new Oenoverse Wine Fest "Two Up Wine Down" this Fall at the Jefferson School African American Heritage Center. This will be a picnic-style outdoor festival intended to showcase diversity in Virginia wine professionals and enthusiasts. Appropriately, the event will be held at Charlottesville's center of Black culture and resilience. Oenoverse Club hosts will pour tastings of their favorite Virginia wines and there will also be great live music, special decor, food and more. This will be an exceptional and inclusive festival experience. Oenoverse hosts will share their thoughts with attendees, much like the Blenheim Vineyards tasting room events.
Oenoverse Club Oeno Camp
Another annual event starting in October 2022 is the Oeno Camp in partnership with the Veraison Project. This is a two-day immersive program. 10 grantees and 5 media and trade influencers will tour and experience the ins and outs of participating Virginia vineyards and learn from wine professionals. This year's inaugural Oeno Camp features local wineries and winemakers such as:
The team behind the Oenoverse Club is working hard to make this dream a reality. They are applying for grants, recruiting sponsors and hosting fundraisers to open the world of wine to a more open, expansive, diverse and immersive audience. These events are truly not to be missed and well worth supporting. ~
MAI LIONNI GUSS is the Editorial Assistant at Wine & Country Life. She holds multiple degrees in Media, World Mythology and Shakespeare, fosters countless dogs and has a boundless enthusiasm for exploring the life and style of Virginia's Wine Country.
R.L. JOHNSON is our Co-Publisher and Creative Director. She began her career after graduating ArtCenter College of Design as a professional photographer in Los Angeles before moving into graphic design and art direction when she relocated to Charlottesville in 1994. As our company's co-founder and visionary, she enjoys all aspects of the publishing process from story conception to graphic design to photography.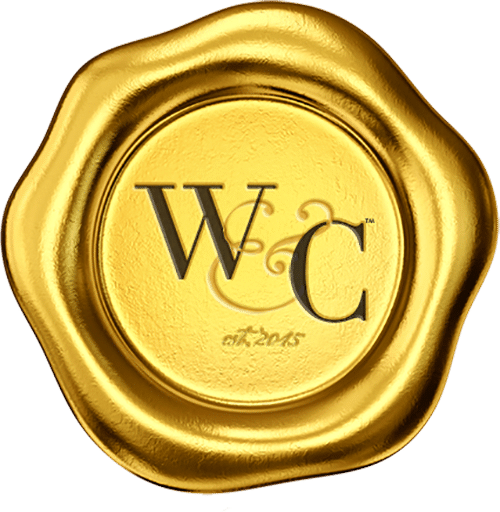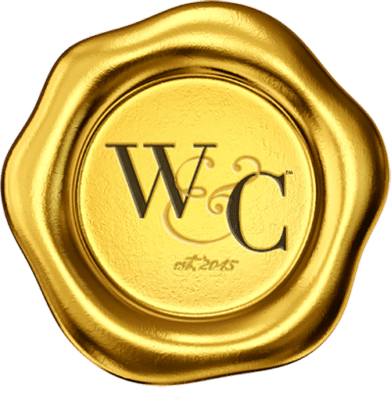 Virginia Wine & Country celebrates elevated living in Virginia Wine Country. Virginia Wine & Country Life is a semi-annual luxury print magazine with a full digital presence. The Virginia Wine & Country Gold Book is an annual guide to the top award-winning wines, wineries and experiences in Virginia Wine Country. The annual Virginia Wine & Country Wedding Planner is an art book of elegant Virginia weddings. The brand includes the Virginia Wine & Country Shop in Ivy, Va. It is a beautiful lifestyle boutique that brings the pages of the magazines to life. Virginia Wine & Country tells the stories of Virginia wineries, the farm-to-table movement, luxury travel, entertaining, art and the elegant country lifestyle. Ivy Life & Style Media also provides branding, web design and PR services for the wine industry.