One of HBOMax's newest cooking shows is The Big Brunch, a cooking competition that tasks 10 chefs to come up with innovative and delicious brunch dishes. Even though they are pitted against each other in order to win the prize money of $300,000, the show is heartfelt and uplifting, being touted as one of the "kindest cooking shows".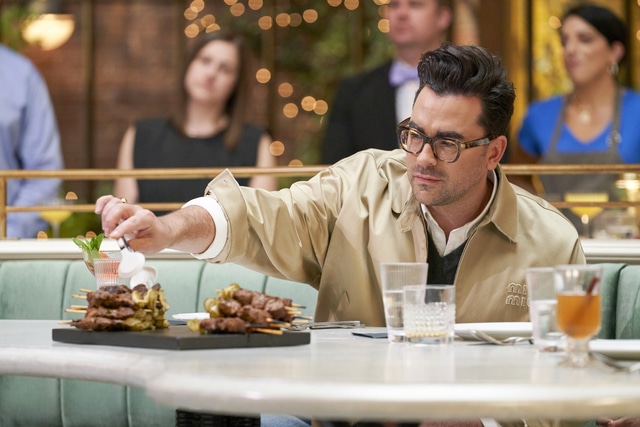 Hosted by Emmy winner Dan Levy, he is joined by judges Sohla El-Waylly and Will Guidara, the show aims to redeem "the most hated meal" in the restaurant world while providing community-minded contestants the chance to win big for the people they strive to elevate and sustain with their food back home. Taking its tone from the affable Levy, the show allows for a sense of fellowship and growth from its contestants, rather than competition, while also pushing the boundaries of what brunch could be, both in quality and sentimentality.
The Story Behind Brunch
The word "brunch" dates back to 1895 where it was first used in Hunter's Weekly by British author Guy Beringer. He suggested that the Sunday after-church meals didn't need to be a heavy and long experience but one that "is cheerful, sociable and inciting" and "puts you in a good temper". And while historians can pinpoint the exact origin of the word "brunch" the tradition itself is hazy. It is widely thought that the mid-day weekend tradition began as either a way to celebrate after a long hunt or a way to break a long fast in Catholicism. Either way, it rose to prominence during the mid-1900s as a way for homemakers, typically women, to enjoy a break from ongoing meal preparation, especially after entering the workforce themselves. Now it is a beloved tradition among brunch-goers and seen as a celebration of a good work week.
However, it holds a different sentiment for those working in the restaurant world. The same reasons that patrons tend to love brunch—large gatherings of loved ones, celebratory hair-of-the-dog mimosas, and specific brunch foods—are many of the reasons brunch is not a chef's favorite. Not only are the logistics of having a great weekend dinner service hard, but having to turn around and try to make a scratch menu less than 12 hours later is daunting. This may be why, as The Big Brunch points out at times, sometimes a brunch menu can be uninspired and rely on mass production. Which also points to another problem—many brunch reservations and walk-ins are large parties. On average, brunches have the lowest average check per customer while also being a restaurant's busiest, high-turn-over service.
And while many chefs, waiters, hostesses, line staff and others can go on about the hassles of serving brunch, there is no doubt that a good brunch service, with a well thought-out menu, can bring together people and raise spirits in a way that nothing else does.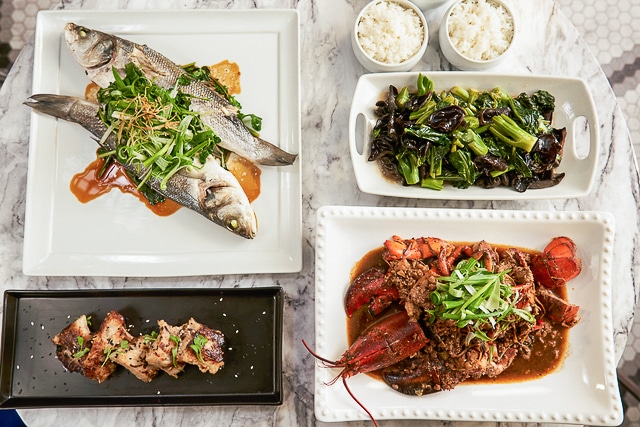 Meet Virginia's Contestants on The Big Brunch
The Big Brunch pulled 10 community-minded contestants from across America to compete at a chance to redefine this wholesome meal and win money to support their culinary cause. Out of the ten, three hail from Virginia, including Antwon Brinson (Charlottesville, VA), Daniel Harthausen (Richmond, VA), and Kip Poole (Norfolk, VA).
Chef Antwon Brinson (Charlottesville, VA)
Hailing from his hometown of Niagara Falls, chef Antwon Brinson is a graduate of the prestigious Culinary Institute of America and a proud alumnus of a three-year apprenticeship at Greenbrier Resort in West Virginia, where he also managed the 44-acre farm production kitchen. His passion for learning and exploring cultures, particularly through food, led him to various locales, including Kaua'i, Palm Springs, San Francisco and the Virgin Islands, before eventually coming to Charlottesville to help open Common House in the role of Executive Chef.
Eventually, Brinson's ambition and passion for teaching inspired him to launch what would become Culinary Concepts AB, a Charlottesville-based, socially-minded organization whose mission is focused on "developing individuals' passions and abilities by teaching life skills through culinary arts."
You can read more about Brinson in our feature story, and learn to make his delicious blackberry chicken.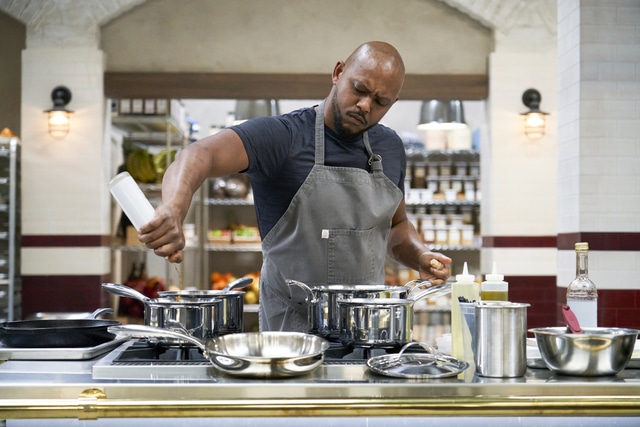 Chef Kip Poole (Norfolk, VA)
The next Virginian contestant on the show is chef Kip Poole. Originally from Portsmouth, VA, Poole is the founder of CROP (short for Creating Opportunities)—a program that gives students hands-on experience and insight into the process of cultivating, sourcing and preparing food. He originally founded the organization while working as a teacher in Philadelphia but ultimately returned to Virginia, where he integrated the organization into Commune. Located in Norfolk's Neon District Commune is "a farmer-owned sustainable restaurant using local ingredients to serve delicious and conscientious food and drink" where Poole is also head chef.
The four-season curriculum of the CROP program allows students to work in the restaurant while also working closely with local farms. Using "stellar local products," Poole says, "we are following the same concept as Commune, same food, just with education. I like to call it food with a purpose."
Chef Daniel Harthausen (Richmond, VA)
The winner of the inaugural season of The Big Brunch is our final Virginia contestant. Born in Seoul, South Korea, Harthausen's family relocated to Hampton Roads, VA at an early age. He began in Richmond's restaurant scene bartending for local hotspots such as Supper and Common House. It wasn't until Harthausen began bartending for Restaurant Adarra that his culinary career really took off. With the encouragement of his fellow staff, he began to explore his passion for food with Young Mother—a pop-up dining experience focusing on Korean and Japanese cuisine.
Chef Harthausen's ties to his Korean heritage and culture, that he shares on a regular basis with attendees to his pop-ups, are ultimately what clinched the victory for him. While he impressed judges weekly with his umami flavors and deep broths, his winning dish of katsu curry, typically a Japanese fast food, put him just ahead of the rest of the talented competition. Harthausen hopes to use his winnings to start a brick-and-mortar version of Young Mother and share more of his impassioned Korean and Japanese style dishes with his community.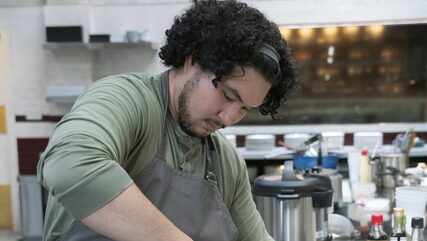 You can enjoy the cuisine of these chefs at their current restaurants in Virginia. We are excited to see what they will bring to the culinary world! ~
MANDY REYNOLDS has a master's in arts management and a bachelor's in history, enjoys reading and is an avid traveler. Growing up in the Shenandoah Valley, she appreciates how much the area has to offer.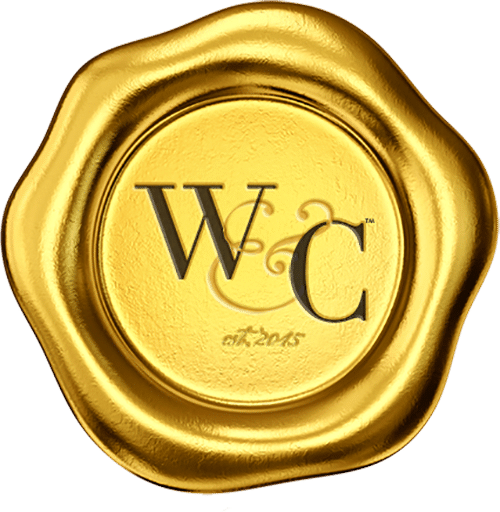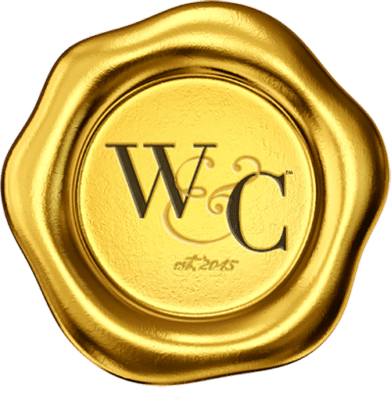 Virginia Wine & Country celebrates elevated living in Virginia Wine Country. Virginia Wine & Country Life is a semi-annual luxury print magazine with a full digital presence. The Virginia Wine & Country Gold Book is an annual guide to the top award-winning wines, wineries and experiences in Virginia Wine Country. The annual Virginia Wine & Country Wedding Planner is an art book of elegant Virginia weddings. The brand includes the Virginia Wine & Country Shop in Ivy, Va. It is a beautiful lifestyle boutique that brings the pages of the magazines to life. Virginia Wine & Country tells the stories of Virginia wineries, the farm-to-table movement, luxury travel, entertaining, art and the elegant country lifestyle. Ivy Life & Style Media also provides branding, web design and PR services for the wine industry.