To see jazz vocalist and Warrenton native René Marie perform is to witness joy. You can see it in the way she moves while she sings and in the beaming smile upon her face. It's evident no matter whether she is before a jazz orchestra or fronting an intimate three-piece combo. It's hard to believe that once she returned to the stage in her early 40s, some more seasoned musicians tried to get her to temper that expression as she sang. "When I first started singing, I had these guys coming up to me and telling me that I was smiling too much, that I was moving too much, that these other singers didn't act like that. So, I went along with it. I was new to the whole lifestyle, so I naturally assumed they knew more than I did. For the next two or three gigs, I tried it. Finally, I said it was ridiculous. I couldn't get the notes out like I wanted to when I wasn't moving around."
René has been doing it her own way ever since. Married at the age of 18 and a mother to two by the age of 23, her musical career was one that almost didn't happen.
René Marie Overcomes Adversity to Pursue Her Dream
"From the age of 18 to 42, I was a Jehovah's Witness. For over 20 years, I tried to live that life, to pare off the rough edges, to be the obedient wife. But 20 years was long enough." Though she met her husband in a band and had performed from time to time as a teen and during her marriage, her musical expression had largely been relegated to singing around the house and exposing her sons to a kaleidoscope of music in the home.
It took an unexpected phone call from one of her sons, who was out at a restaurant witnessing an uninspired performance from a jazz trio, to pull her out of her shell. "My son called me and told me there was this singer singing all the songs I sing and that she was no good at all. He told me I needed to get down there to hear what she was singing, so I dropped what I was doing and went. I sat there. Everyone was bored. The guys in the band were even watching TV while they played. My son told me I could do it better."
René went home, had a family meeting and got her husband to sign off on what he called her hobby. "That's exactly what he said. 'It will be a nice little hobby for you.' So that very day, I called a friend who had his own quintet and asked him if I could sit in. He said I could." When René stepped on stage that first time, the experience was revelatory, though the learning curve was steep.
René Marie Prepares for Her New Career
"When I saw those musicians on stage, I was chomping at the bit to get up there. But I had no idea what I was doing! I thought the songs I had been singing at home were the only arrangements. I didn't know anything about establishing the key for the song, so it was a train wreck. But, I was learning. And within a year's time, I had my own band and was getting my own gigs."
René Marie's Past Fueled Her Award-Winning Musical Future
Returning to the stage allowed René to rediscover who she was, to tune in to a piece of herself that had been too long veiled. However, her personal restoration led to friction and an ultimatum at home. Her husband wanted her out of music and back in the house. Things got physical, and she made a life-altering choice. She left.
"What people need to understand is that I didn't leave to sing. That isn't it. I left because I had decided as a teenager that if any man ever laid his hands on me, it would be the first and last time. I'd be out that door, and I wouldn't be back."
When looking back on what was a traumatic time, René has had the ability to draw the positive from it. Her decision to leave altered the course of her life and gave her the strength, and ability, to do what she truly wanted to do.
"About five years after I left, I saw how my music was developing as a result of leaving. I realized that I needed that push when he gave me the ultimatum. In a way, I am thankful for my ex-husband and what he did, because it made me commit, and the universe has a way of responding when we commit to something."
René's commitment to her craft has been evident over the last two decades. She has released over 10 albums, produced a one-woman stage show, conducted vocal therapy sessions and performed all over the United States and the world. There is now a string inextricably tied between René and jazz icons of the past, women like Ella Fitzgerald, Eartha Kitt and Sarah Vaughan, but her 20-year career has allowed her to reconnect with the most important person of all: herself.
She realized that rebirth from the very first time she took the stage with her friend's quintet. "It felt so good, like a piece of my personality was peeking out from behind a curtain and asking if it was okay to come out now." René doesn't plan to spend a lot of time on the road in the coming months, even as the music world awakens from the nightmare wrought upon it by a global pandemic. But her reasoning is sound, and like previous decisions she has made, admirable.
"My mom is 95 years old, and with the way things are shaping up in my life, I recognize that I need to spend more and more time with her. And I can't do that when I am on the road. I have some gigs booked where I am a guest, and my band, Experiment in Truth, has a couple shows confirmed, but that's it for the foreseeable future. I am good with that. I have no regrets." Nor should she.
This decision to focus on her mother and their remaining time reflects every other decision René has made in the last 20-odd years. She's committed. She's all in. And, as she knows, the universe rewards those who commit. ~
DAVE STALLARD has been writing about music in the Southeast for over 15 years for Blue Ridge Outdoors. A middle school math teacher by day, he lives in Keswick, Virginia, with his wife and family, and is an avid road cyclist, mountain biker and appreciator of craft beers.
REESE MOORE is a lifestyle photographer based in the Southeast. After receiving her BFA in Photography from the University of Notre Dame in 2008, she moved to Charleston. Reese has a strong background in editorial and publications, and she has had the honor of working with the New York Post, FAB, euphoria, Johnson & Wales, Kairos Mediterranean, the Indigo Road Group, Dixie Vodka, Quentin Baxter Presents, Ranky Tanky, SEABOTA, and Stem Cider's The Northern Spy. She regularly shoots for the College of Charleston, Charleston Stage and Grit & Grace Studio. Reese also highlights photographing Grammy Award-winning artist Quentin Baxter, along with capturing performances by Freddy Cole and Fred Wesley.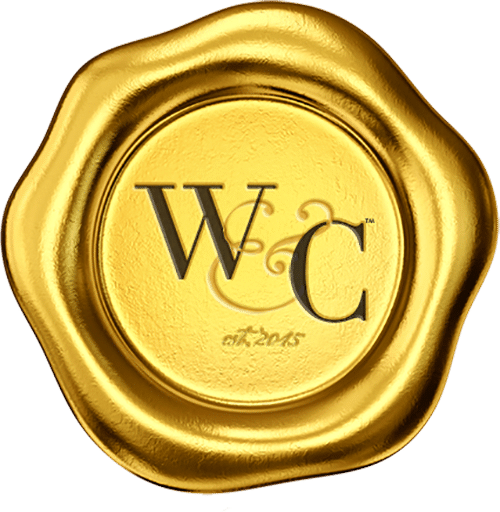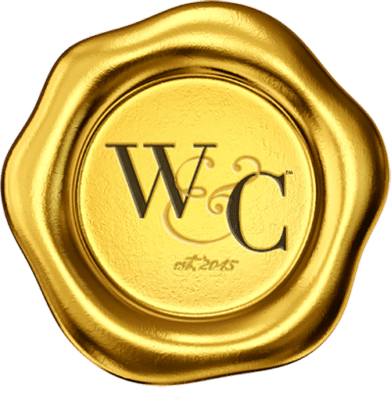 Virginia Wine & Country celebrates elevated living in Virginia Wine Country. Virginia Wine & Country Life is a semi-annual luxury print magazine with a full digital presence. The Virginia Wine & Country Gold Book is an annual guide to the top award-winning wines, wineries and experiences in Virginia Wine Country. The annual Virginia Wine & Country Wedding Planner is an art book of elegant Virginia weddings. The brand includes the Virginia Wine & Country Shop in Ivy, Va. It is a beautiful lifestyle boutique that brings the pages of the magazines to life. Virginia Wine & Country tells the stories of Virginia wineries, the farm-to-table movement, luxury travel, entertaining, art and the elegant country lifestyle. Ivy Life & Style Media also provides branding, web design and PR services for the wine industry.