In early 2015, Founder and Brewmaster Mark Thompson handed the reins of Starr Hill Brewery over to Robbie O'Cain. O'Cain was eager to get started in his new role with the brewery and has been hard at work ever since. Under O'Cain's leadership, this Virginia brewery has debuted some exciting new changes and expansions.
Most recently, Starr Hill has opened a new taproom and pilot brewery inside the Charlottesville Dairy Market, where they offer a unique rotating selection of award-winning core, seasonal and small-batch releases made on-site. In addition to the now two locations in Charlottesville, Starr Hill has taprooms in Roanoke, Richmond and Lynchburg, and one recently opened in Tysons Corner.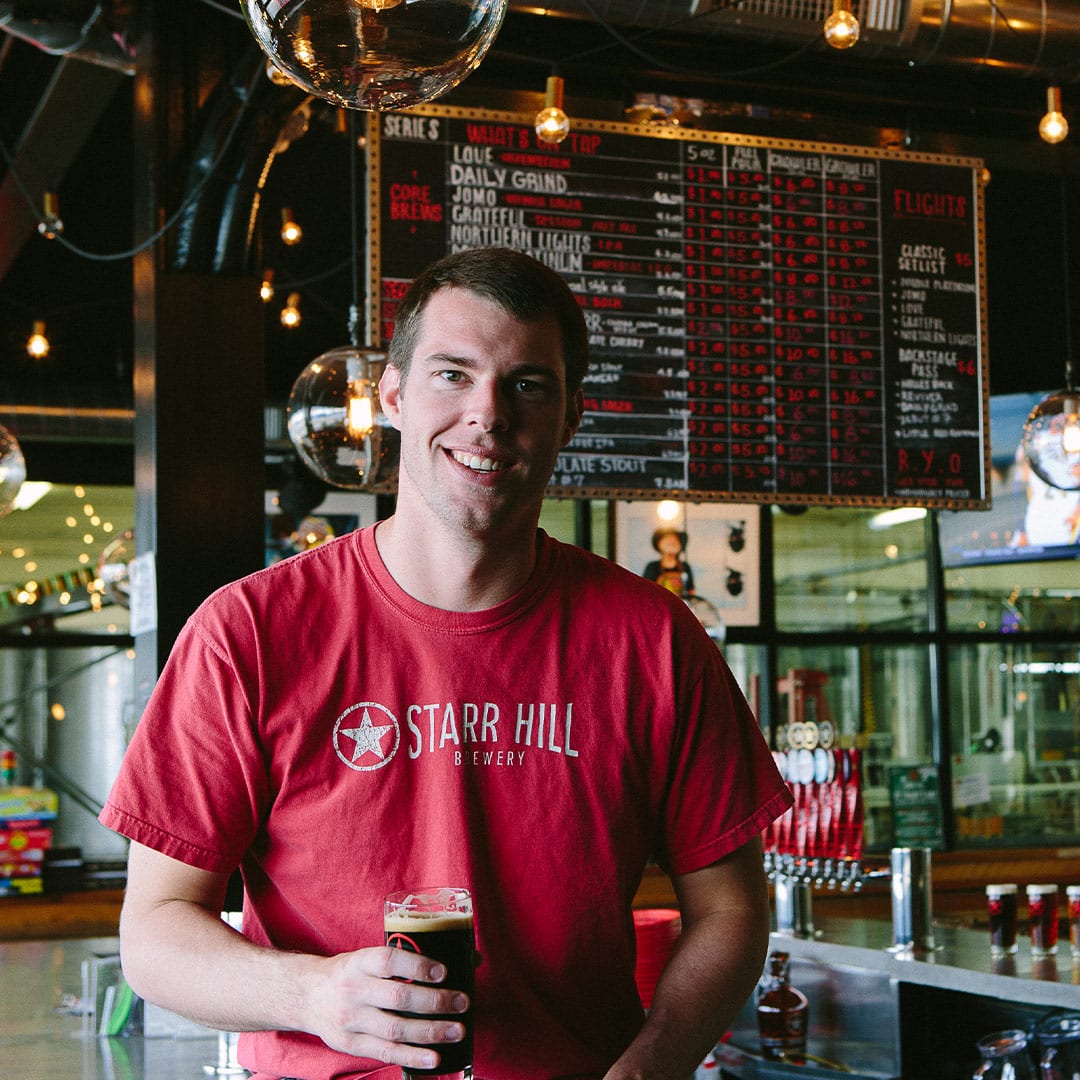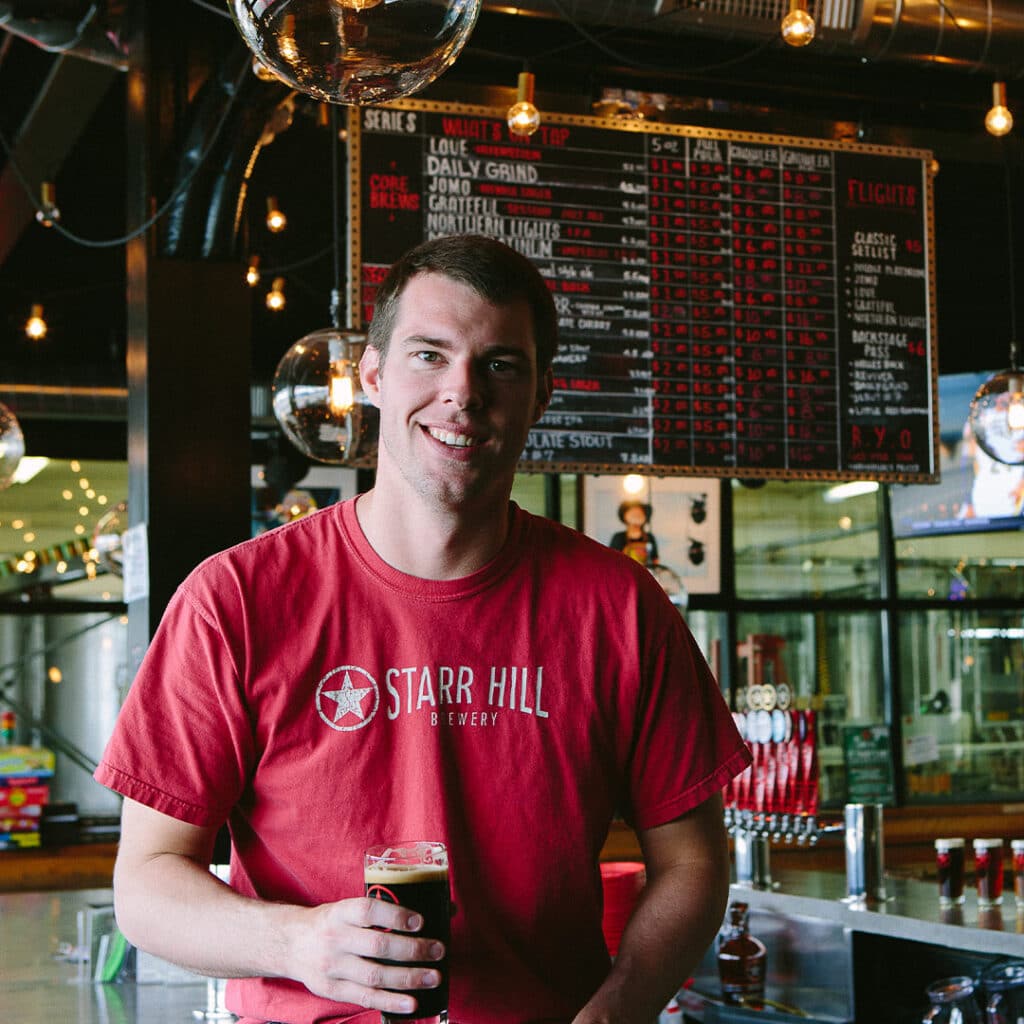 Robbie O'Cain's Journey to Starr Hill Brewery
Certainly no stranger to Starr Hill, O'Cain has been working at the brewery since 2011. Before his promotion to Brewmaster and Vice President of Operations, he served as the manager of brewery operations. A native of the very beer-centric city of Asheville, North Carolina, O'Cain has had a life-long love affair with food and drink. After tinkering with brewing his own craft beers at home, putting his bachelor's in chemistry to use, he began his path at Starr Hill Brewery. 
O'Cain attended the World Brewing Academy Master Brewer Program through Siebel Institute of Technology in Chicago and Doemens Academy in Munich, Germany, where he graduated at the top of his class and earned his master's in Brewing Science. Eagerly accepting the Brewmaster position at Starr Hill, he immediately put his skills to work and started making changes. Not even the brewery's most popular brews, including its flagship beer "Northern Lights India Pale Ale," were immune to O'Cain's transformation. Learn from the experts on how to taste beer. 
Since "Northern Lights" accounts for a healthy one-third of sales for the brewery, tinkering with the recipe may have seemed like a risky proposition. Results have been overwhelmingly positive though. The new recipe features more of a hop-forward, balanced flavor with a reduction of bitterness. "If we can make it better, we should," says O'Cain when asked about the new recipe. And, making it all "that much better" is his priority.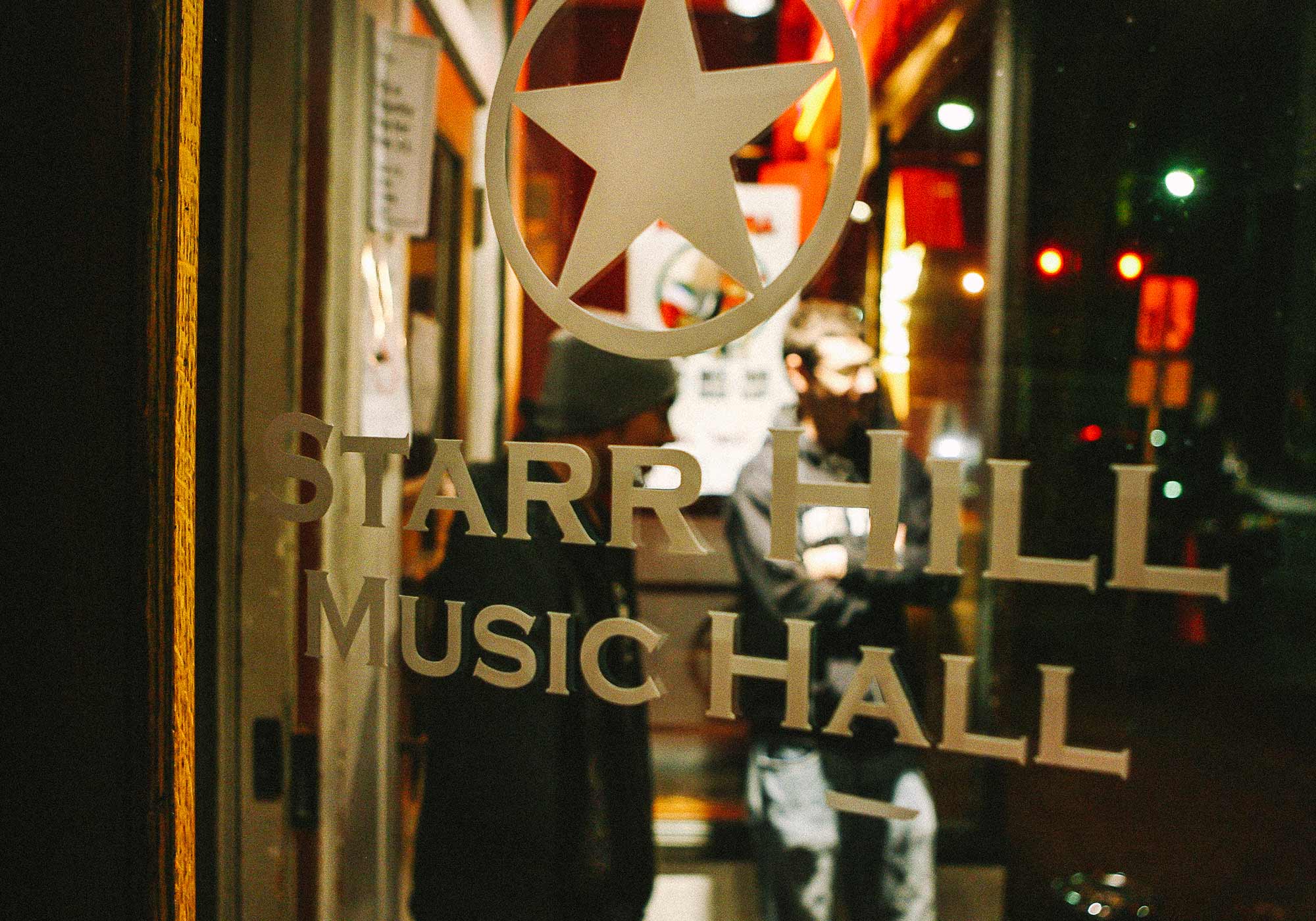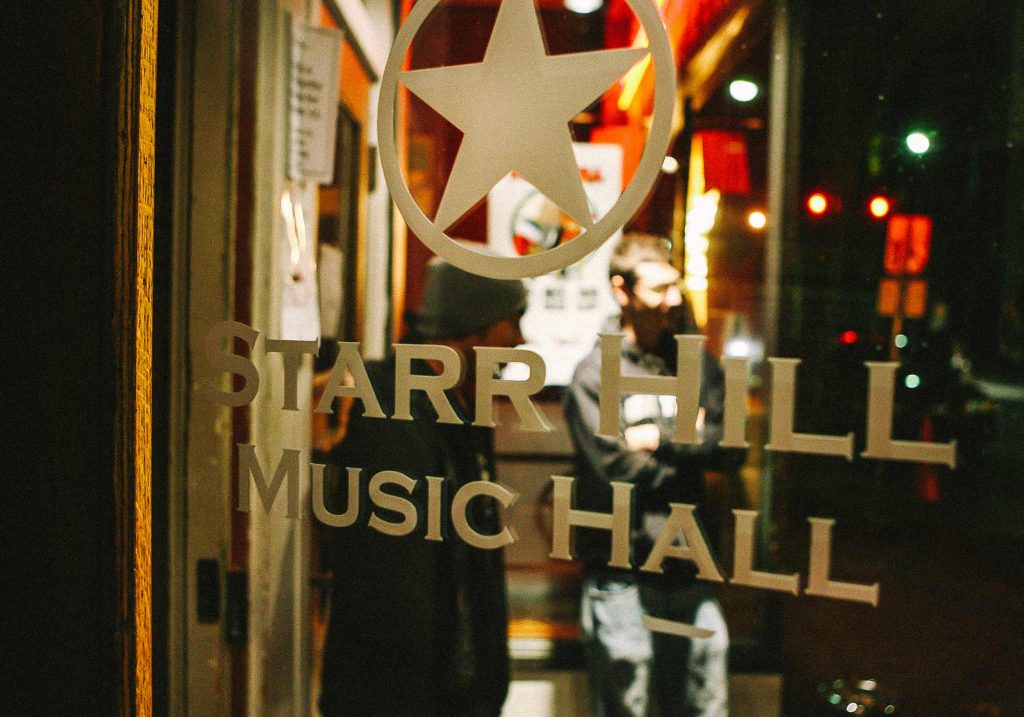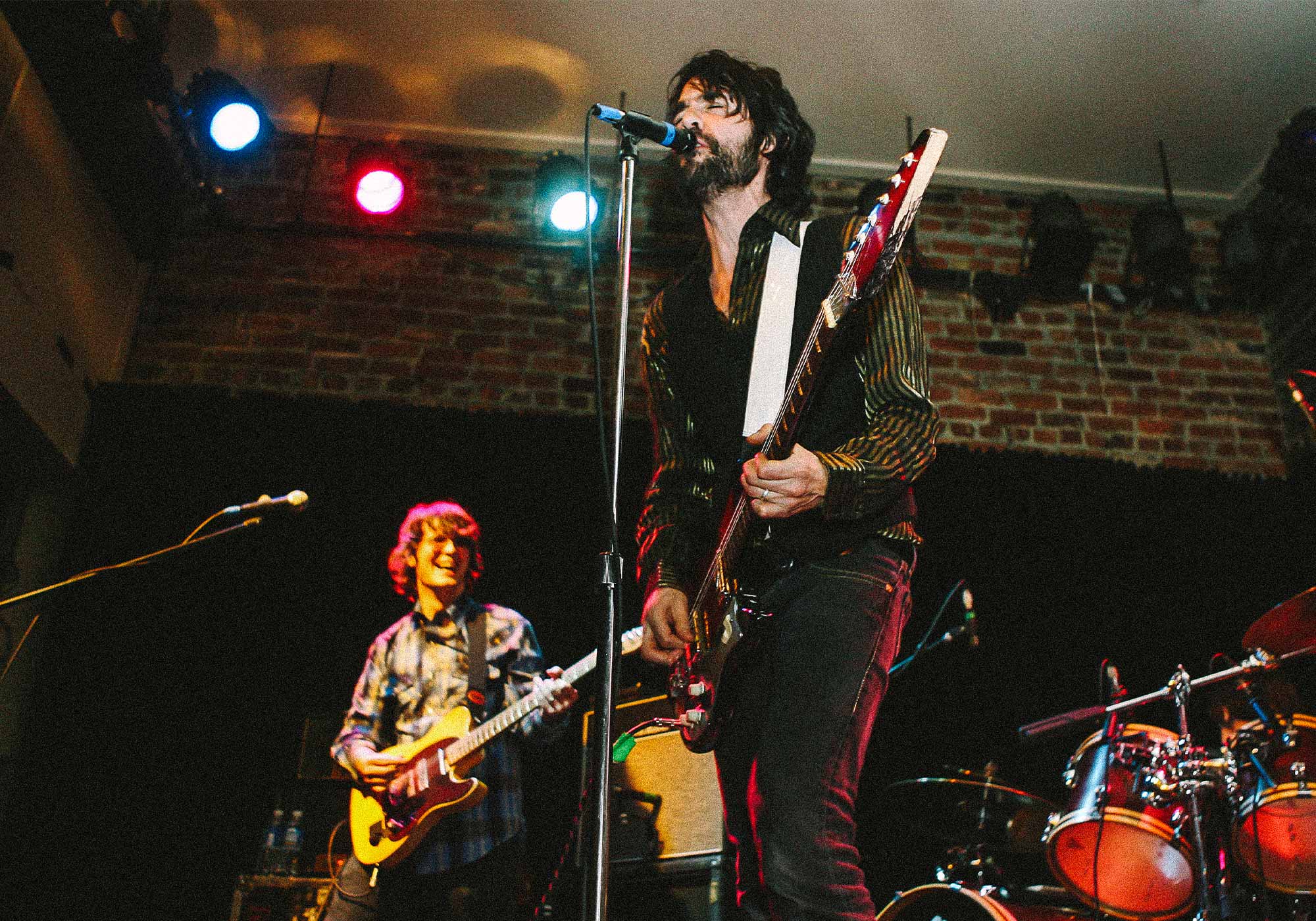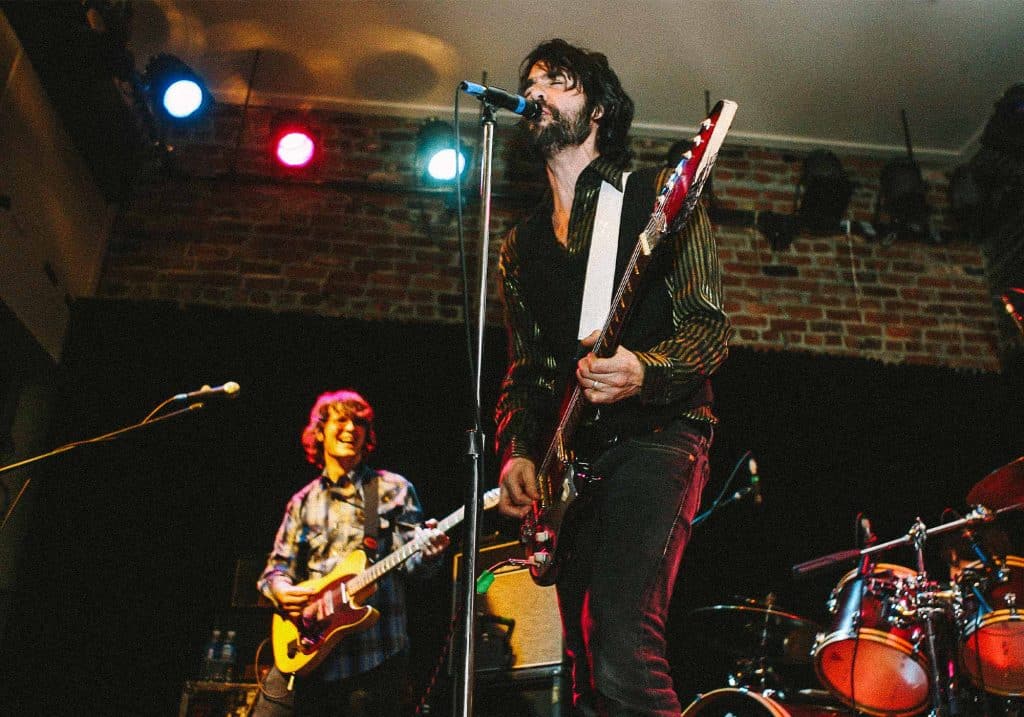 Virginia Brewery Merging Music & Craft Beer
Starr Hill Brewery, named after a historic neighborhood in the heart of Charlottesville, has been cranking out its bubbly, carbonated concoctions since 1999. Thompson, the founder and a graduate of James Madison University, envisioned a place where people could come together to experience local craft brews along with live music under one roof. This vision became a reality as beer-brewing operations began and musicians looking for their first "big break" started performing.
Many musicians who have now catapulted themselves into the ranks of superstardom once performed at the original venue located on West Main Street. Acts such as Keith Urban, John Mayer, Jack Johnson, Kenny Chesney, Chris Daughtry, Dinosaur Jr., Yo La Tengo and the North Mississippi Allstars have all serenaded audiences in this location. In fact, the band They Might Be Giants even wrote a song named "Charlottesville (Starr Hill Music Hall)" based on their experience performing there.
The combination of music and craft beer was indeed a match made in heaven, and this rather modest idea began to soar into the stratosphere in the years that followed.
The combination of suds and songs quickly helped secure Starr Hill's status as a popular venue. The beer cemented its place at other local concert venues as well, serving up local brews at the Sprint Wireless Pavilion every week during Charlottesville's Fridays After Five summer concert series.
The combination of music and craft beer was indeed a match made in heaven, and this rather modest idea began to soar into the stratosphere in the years that followed. From its humble beginnings, it has quickly become one of Virginia's premiere craft beer breweries. Coming onto the scene just as the craft beer movement was gathering steam, Starr Hill Brewery has continuously led the way in an industry that has seen phenomenal growth since its inception. By 2016, the craft beer industry had tripled and Virginia was home to 142 craft beer breweries. Today, 200 craft beer breweries are open in Virginia including the black-owned1865 Brewery.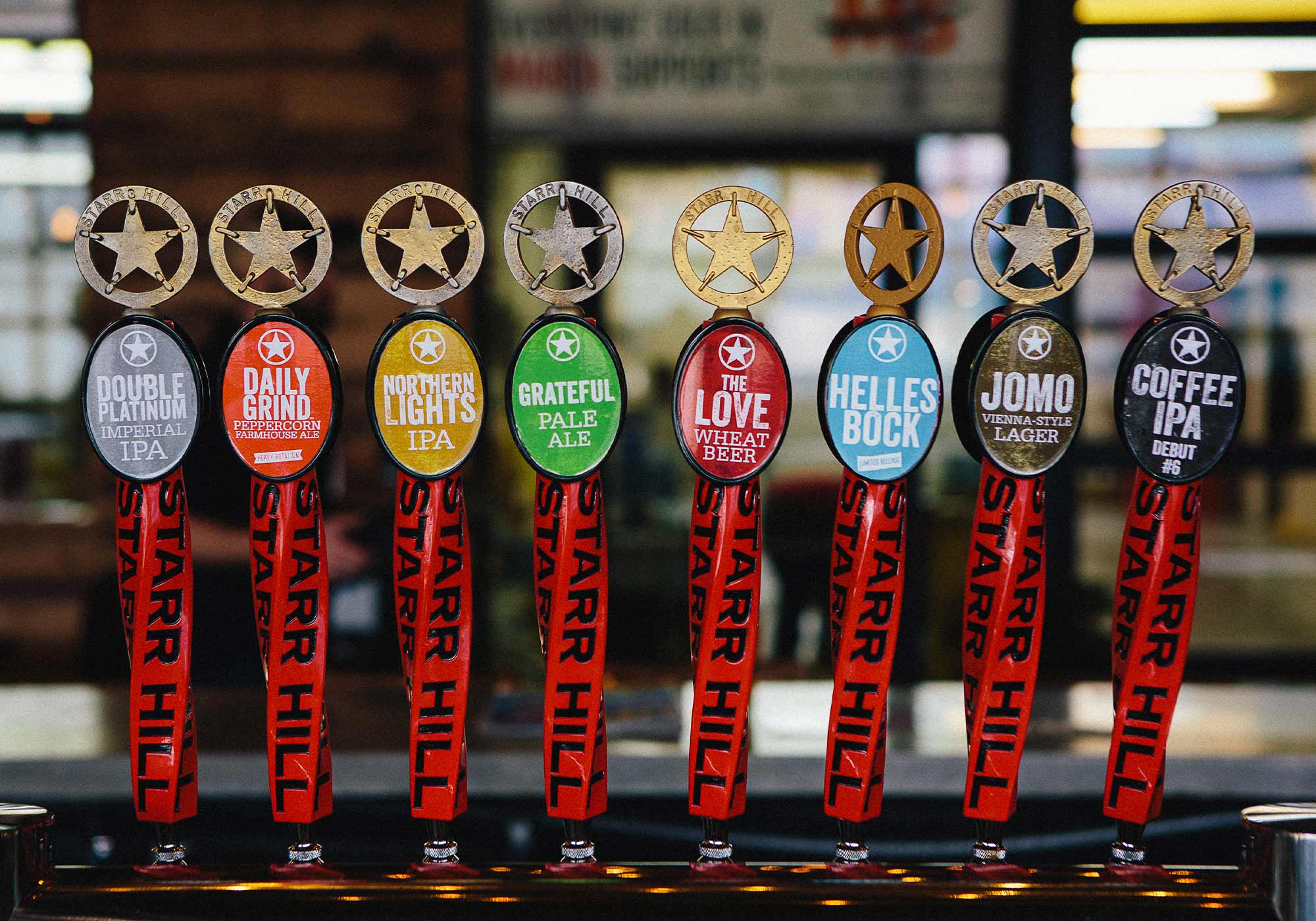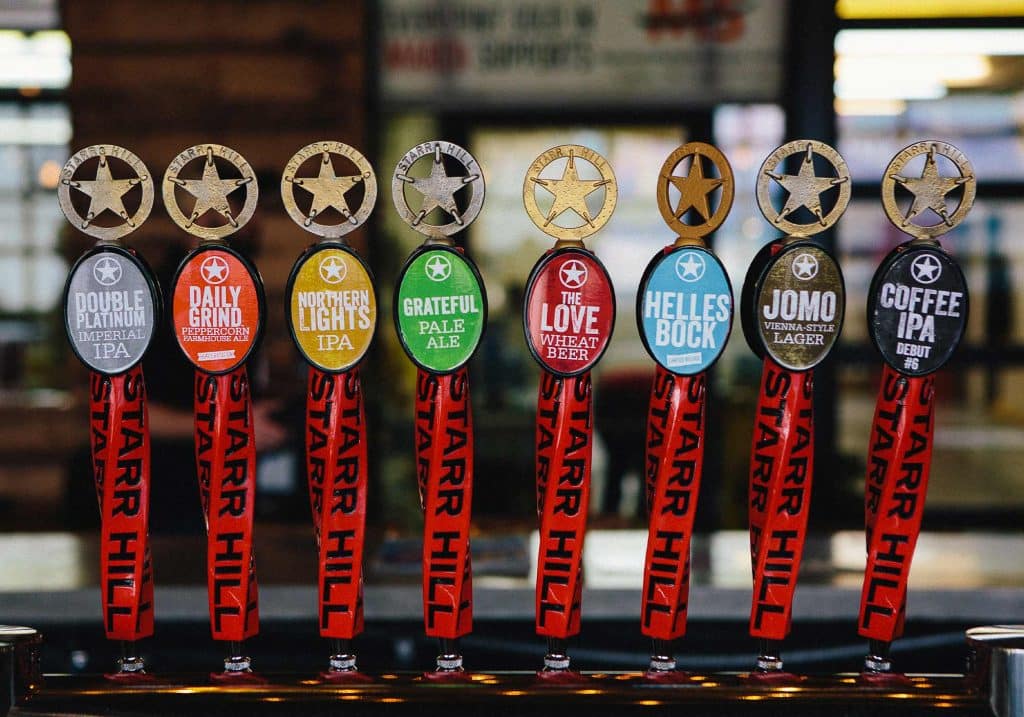 The History of Starr Hill Brewery
The original Starr Hill Brewery began to outgrow its space on West Main Street and was in need of a larger facility, where the progressively popular craft beer could be brewed in larger quantities. A spacious warehouse in Crozet, became the brewery's new location in 2005. Sitting at the edge of the Blue Ridge Mountains, this sprawling facility was in many ways a natural fit for the bustling brewery. Located near the Beaver Creek Reservoir, it uses the reservoir as its primary water source.
It has never been just the local general public demanding more from this hometown brewery. Starr Hill has gained national attention and is now one of the most award-winning breweries on the East Coast. Between the Great American Beer Festival, World Cup Beer Festival and Great British Beer Festival, the brewery has taken home dozens of medals. It's not just the beer bling that makes it a memorable experience; it's the ambitious and resilient culture that is evident throughout the building.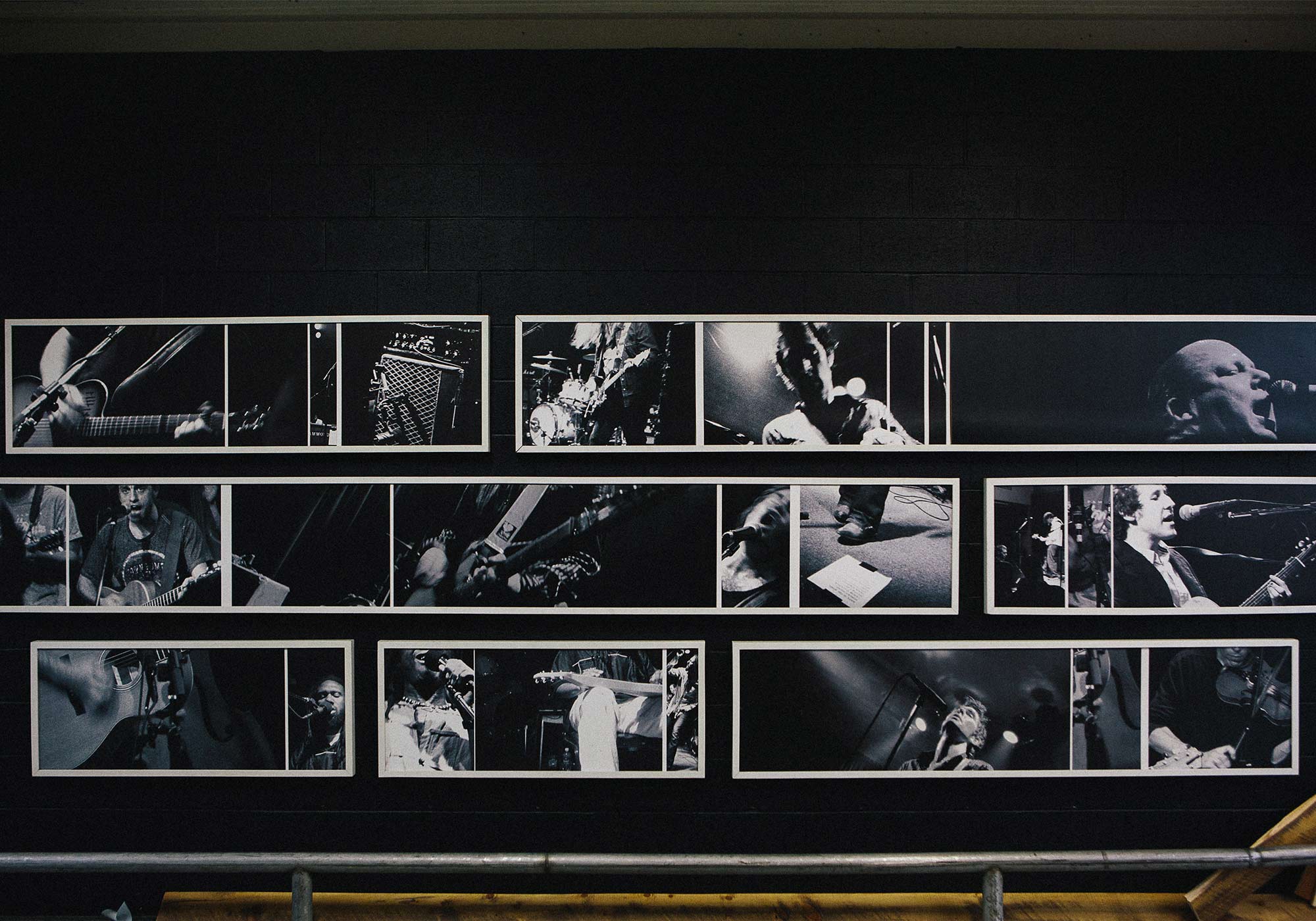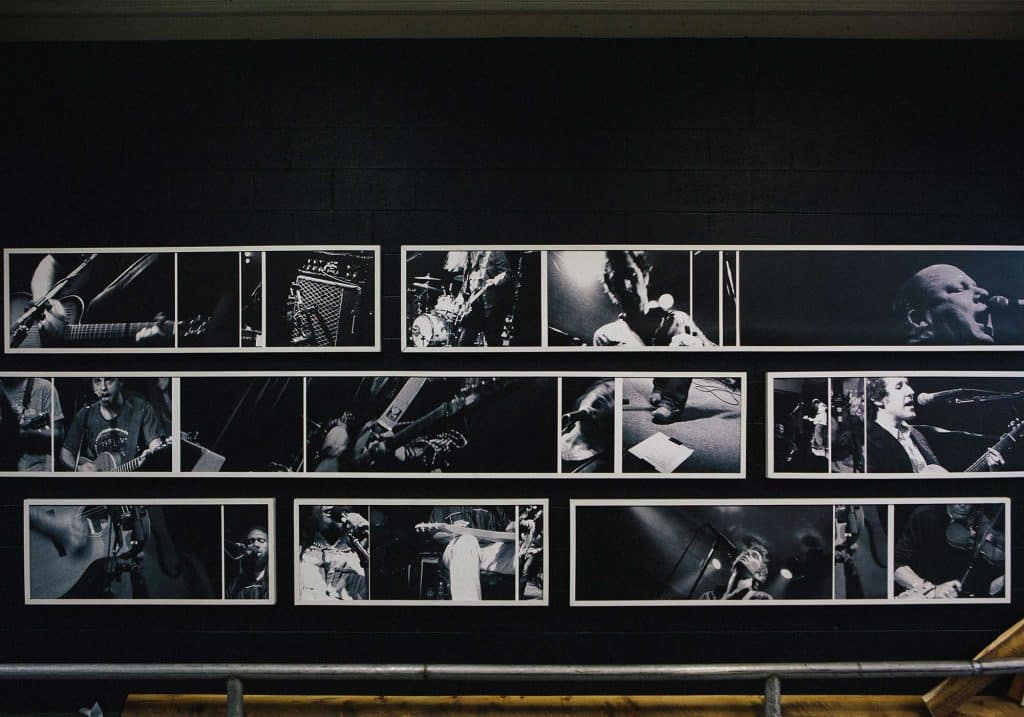 The staff at Starr Hill will agree that they still feel like a new brewery, but it continues to stay true to its roots in many ways, especially with regards to music. Photographs of well-known musicians adorn the back wall of the tasting room, adjacent to a stage area. Many beers still have music-inspired names, like the "Double Platinum India Pale Ale" and the "Grateful Pale Ale."
However, in many other ways, the days at Starr Hill are marked by change, novelty, risk-taking and rebirth. From the brew recipes to the labels and packaging, everything is taking on a new look, taste and feel. As one beer rides off into the sunset, others will take its place.
Another change since O'Cain has taken the reins is the brewery's goodbye to one of its original beers. The dry Irish stout known as "Dark Starr" was phased out, but not without style. The beer, which had the accolade of the most award-winning dry Irish stout in America, was given an Irish wake on St. Patrick's Day, complete with the playing of Irish pipes and drums.
In 2016 alone, the brewery churned out 10 new craft beers, including two seasonal releases, the launch of a Heavy Rotation Series and a revamped Debut Series lineup. Ever committed to maintaining strong ties to music, each of the four releases in the Heavy Rotation Series were paired with a handpicked "mix tape" that was available through Starr Hill's Spotify account.
The folks at Starr Hill continue to collaborate with other breweries on local, national and global levels. Locally, the brewery plays a major role in the Brew Ridge Trail—a collaborative effort between six local breweries. Throughout its existence, Starr Hill has collaborated with a brewery in Breckenridge, Colorado, and O'Hara's Brewery all the way across the pond in Ireland. The results of the Ireland-Charlottesville collaboration—a beer named "Blackthorn Irish Export Stout"—was released at one of the brewery's "St. Paddy's Day" festivals. The festival featured several beer releases, live music and a food throw-down highlighting chefs from Hamiltons' First & Main, Kardinal Beer Hall and Ivy Provisions.
The brewery continues to have a promising future and plans to debut new and tasty combinations of beer and music down the road, because, ultimately, that's what Starr Hill is all about.
For more articles on Virginia breweries, local news and tasting suggestions, see our Food & Drink page. For upcoming festivals and events, see our Online Calendar here, and be sure to stop by our Wine & Country Shop in Ivy to create your own 6-pack of local craft beers. ~
This article originally appeared in Book 2 of Wine & Country Life. Start your subscription here or give a gift subscription here.
Writer and photographer BRANTLEY USSERY shares his love for this region through his work in local publications as well as in Food & Travel Magazine.
WILLIAM WALKER, a Charlottesville native, is an award-winning photographer and owner of William Walker Photography since 2006. Will's creative portraiture and photojournalism have a timeless style, capturing the feel of the day as well as dramatic centerpiece images.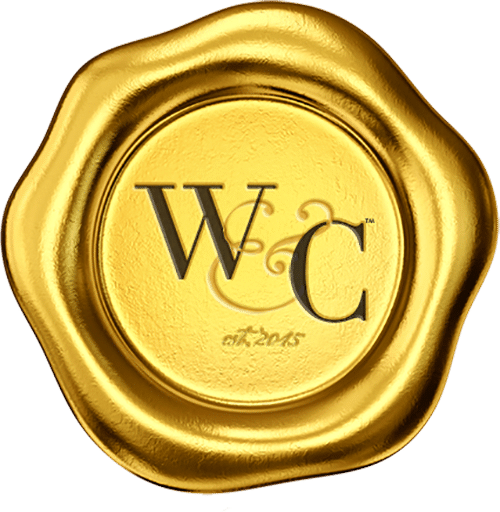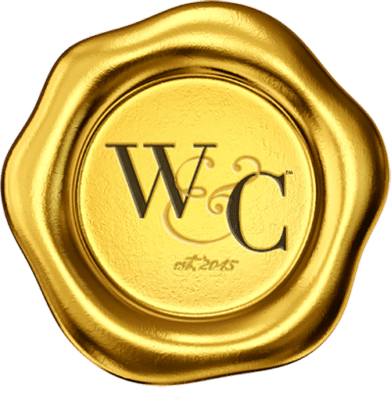 Virginia Wine & Country celebrates elevated living in Virginia Wine Country. Virginia Wine & Country Life is a semi-annual luxury print magazine with a full digital presence. The Virginia Wine & Country Gold Book is an annual guide to the top award-winning wines, wineries and experiences in Virginia Wine Country. The annual Virginia Wine & Country Wedding Planner is an art book of elegant Virginia weddings. The brand includes the Virginia Wine & Country Shop in Ivy, Va. It is a beautiful lifestyle boutique that brings the pages of the magazines to life. Virginia Wine & Country tells the stories of Virginia wineries, the farm-to-table movement, luxury travel, entertaining, art and the elegant country lifestyle. Ivy Life & Style Media also provides branding, web design and PR services for the wine industry.