The history of craft beer goes back farther than we'll ever be able to trace. Since its inception, "beer," or any fermented beverage made from grain, has grown and expanded to include such an array that choosing among them can be almost dizzying. Every type of beer begins as either a lager or an ale before evolving further; and, all contain the same ingredients—water, hops, malt and yeast. But, what sets them apart? This Guide to Beer Tasting will breakdown the differences and similarities between your favorite brews and will help you better choose the right flavor profiles for your palate, especially when drinking and trying local Virginia craft beers.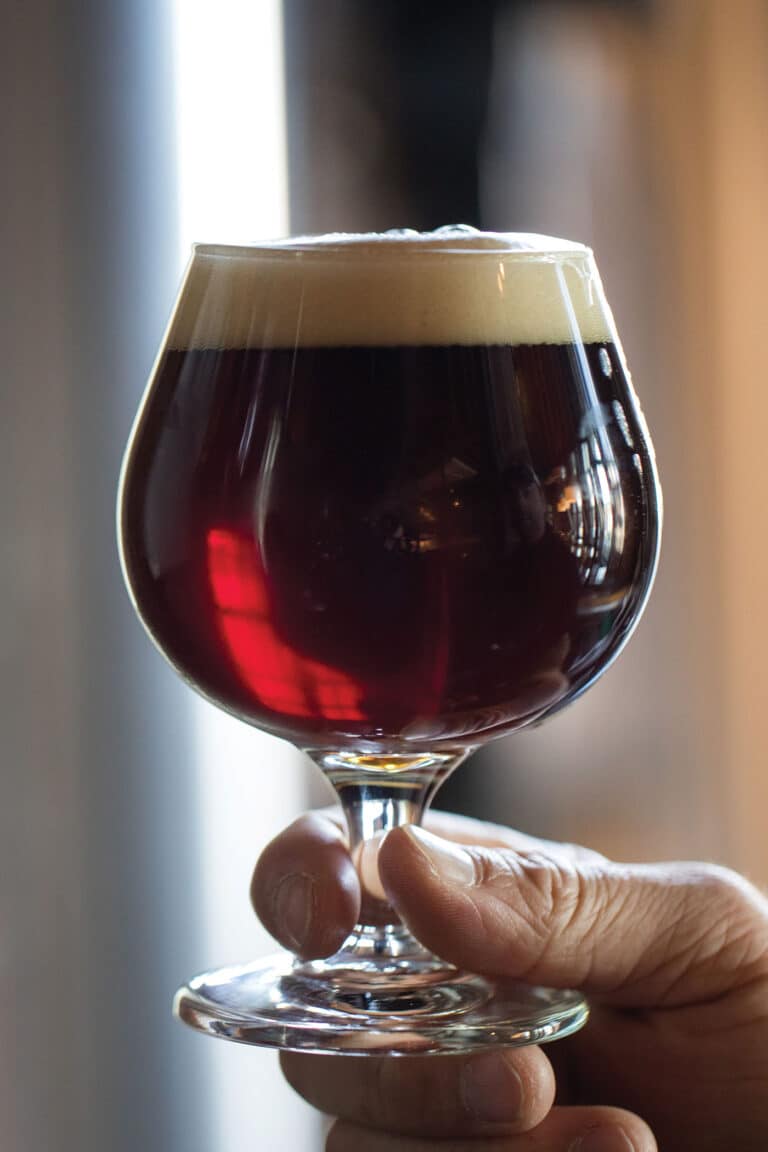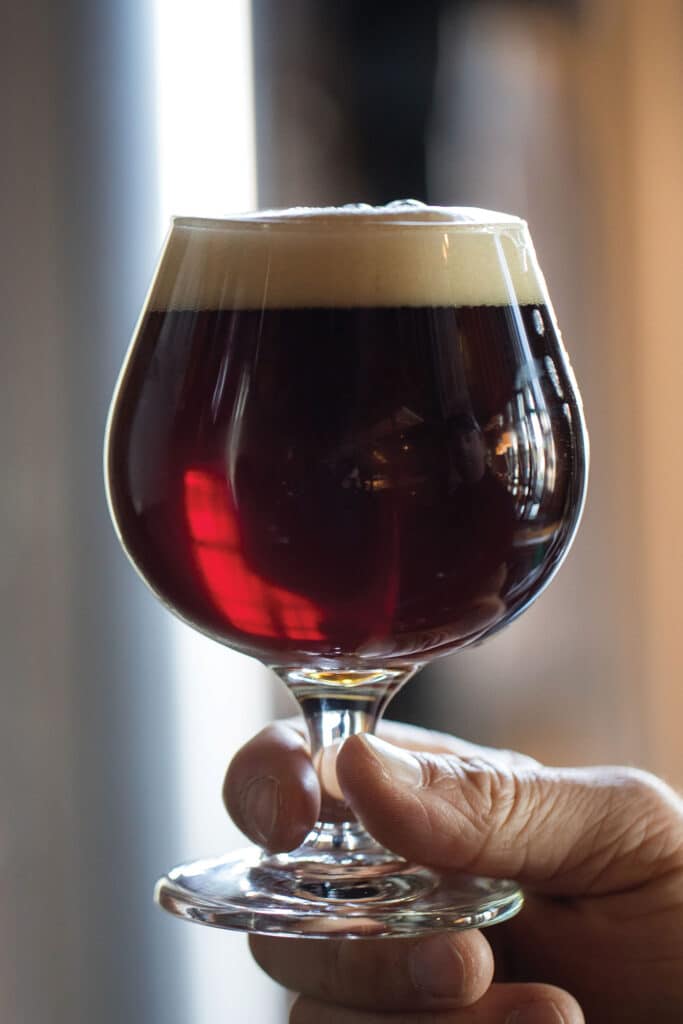 The type of yeast used and the temperature during the fermentation process play key roles in their differing characteristics. Hundreds of varieties and strains of yeast contribute to a myriad of flavors that are showcased in the different styles of beer. Yeasts, which are biologically classified as fungi, work diligently toward converting fermentable sugars into alcohol and other byproducts.
Because ales are fermented at warmer temperatures with top-fermenting yeast strains, they are ready to drink sooner and typically contain a higher alcohol content thanks to the yeast. Whereas, the yeast in lagers tends to settle at the bottom of the beer—bottom fermenting—which elongates the fermentation process that also occurs under cooler temperatures.
Within each of these two "families" lie distinct styles that span from light- to dark-colored, light- to full-bodied and strong to weak alcohol levels. With all that in mind, there is a lot to understanding what influences a specific beer, and why you like what you do. Understanding this element will help you become an expert beer taster.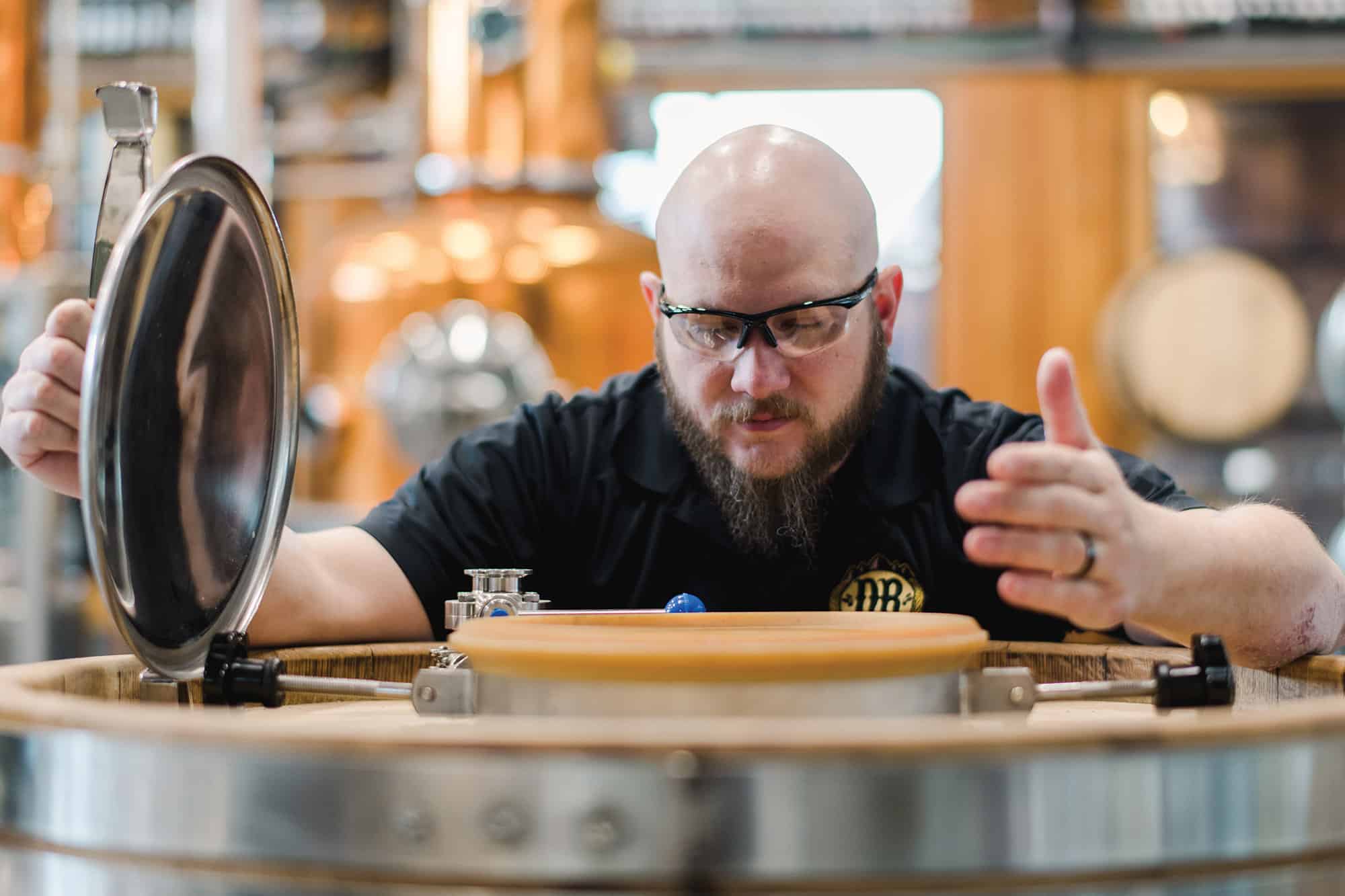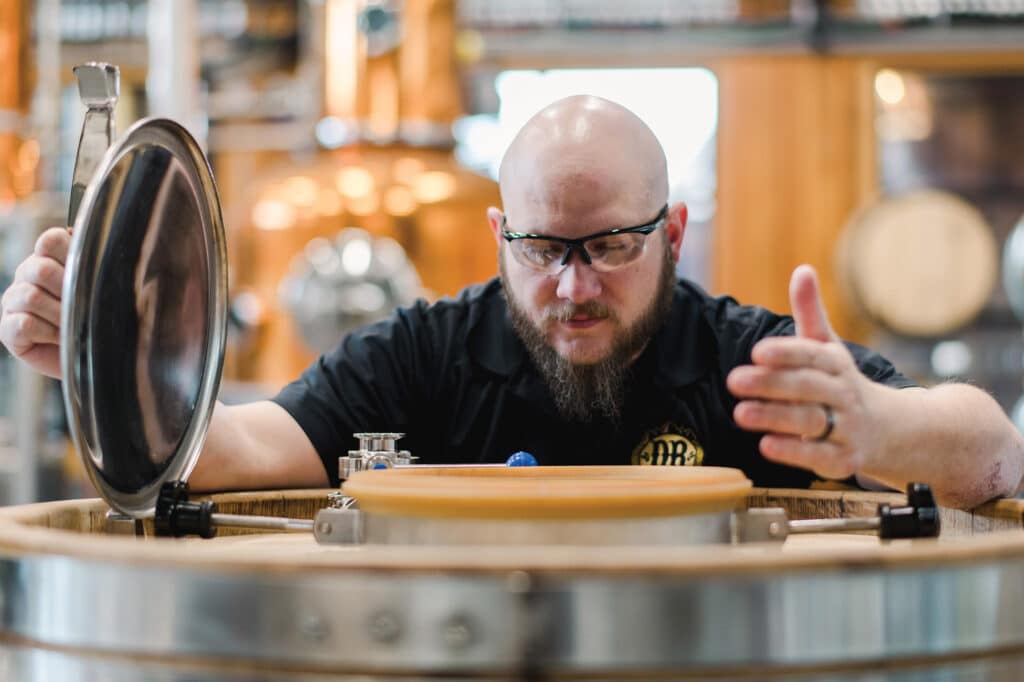 Tips on How to Taste Beer
Similar to wine and spirit tastings, beer tasting first involves visual characteristics. You'll want to look at it in the light, and notice its color, its pour and the consistency of the head. Just by looking at a beer's color, you can learn a little about how it will taste. For instance, darker beers are more likely to contain roasted malts that give off chocolate, coffee and darker notes, while a medium-gold beer made with wheat or barley might have bready flavors. On the other hand, reddish beers are likely to be malt-driven with notes of rounding fruit or nuttiness, while light-colored beers generally have brighter characteristics—acidity, citrus, crispness, tropical fruit and peppery notes.
Once you've identified the color and potential flavor profile, gently swirl your beer around in your glass to release the aromas and flavors. This is also a great way to stimulate carbonation and test head retention. What you are looking for are the dominant aromas, such as sweet, sour, roasty, earthy, herbal, flowery and/or citric.
Next, taste only a sip so you can savor it in your mouth and let sit on your palate. You will want to look for similar characteristics to what you just smelt in the bouquet, specifically any sweetness, salt, acidity or bitterness. The taste of a beer is made of many components, the most important of which are aromatics, flavor and mouthfeel.
What Gives Beer A More Hoppy Flavor?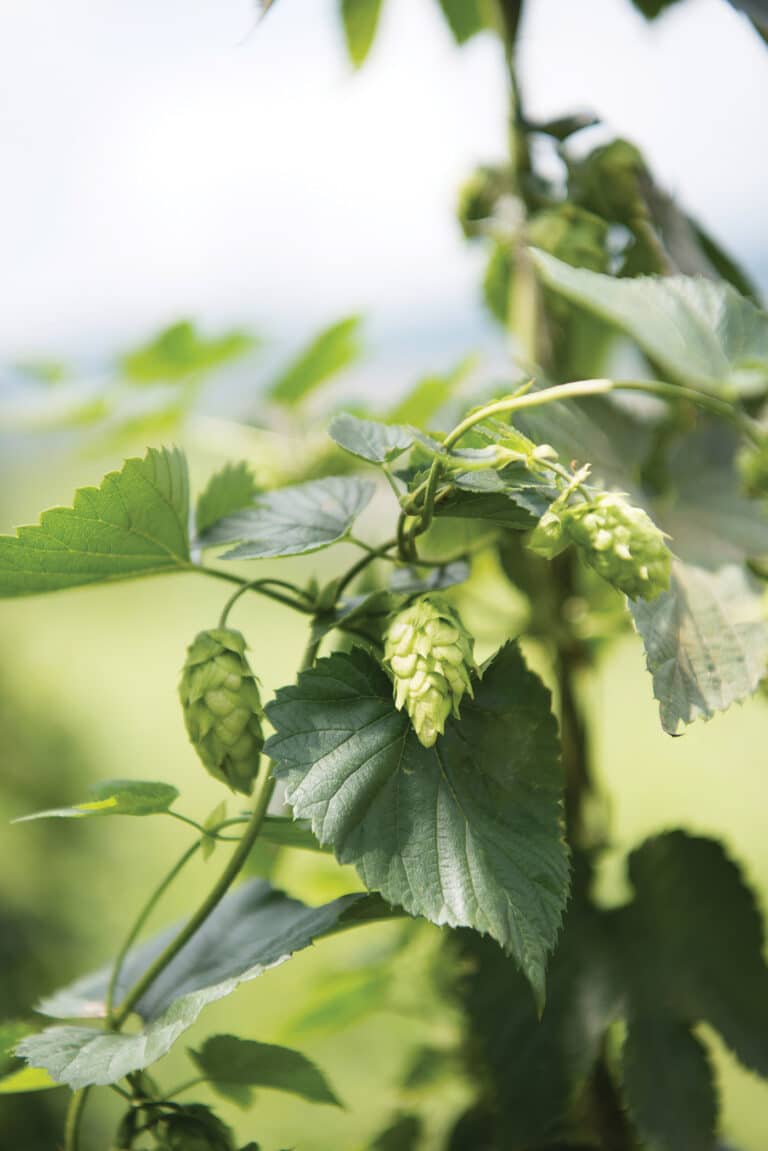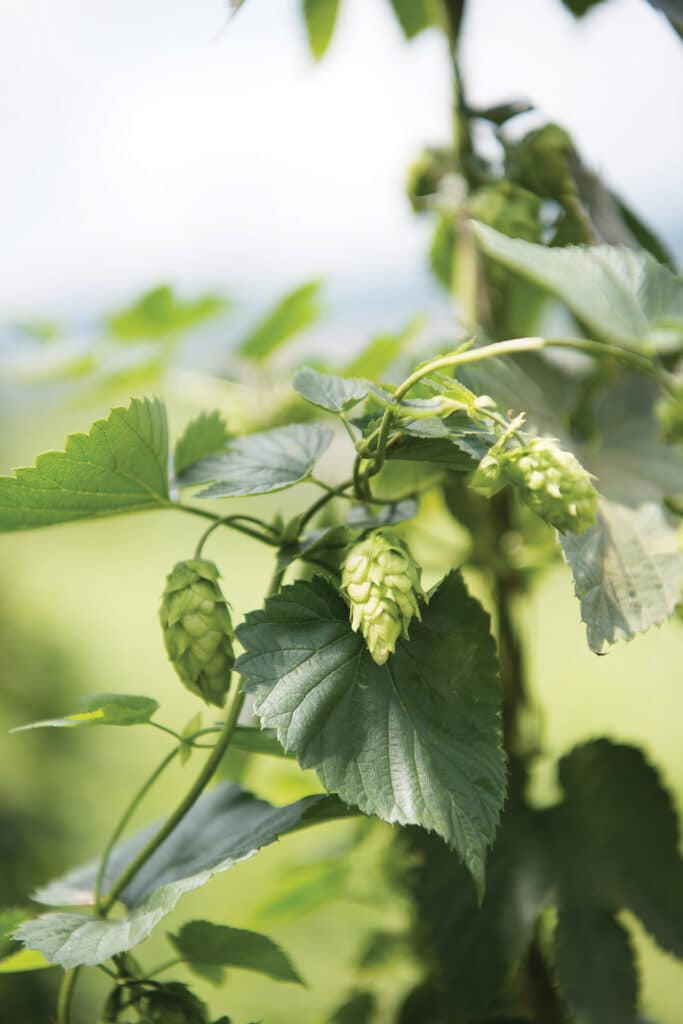 Just as it can help you identify and understand what you like in a beer, the tasting process is what brewers pay attention to when crafting. Breaking down the types of beer further in this Guide to Beer Tasting, you'll look at the differences between brews pronounced with hop-forward flavors and beers described as more malty.
Growing from the plant Humulus Lupus, hops are flowers that are used for flavor effects on beer, where they are known for balancing the sweetness of the malt with their bitterness. Hops will always provide the most intense flavor contribution, giving it a pronounced bitterness. Beers in this range are yellow to brown in color, and span from medium- to full-bodied. Hops also help make the beer less prone to spoiling. The flavors and aromas that come from specific hops are influenced by not just their variety but also from where they are grown. Typically, these plants take three years to mature and reach their potential to yield.
Hops will always provide the most intense flavor contribution, giving it a pronounced bitterness.
A few types of beer that are all about the aromas and pronounced bitterness derived from the addition of hops include: English Pale Ales; English IPAs; and Belgian IPAs. Though typically presented with some malt richness, the hops in these particular brews will always lean towards the strongest flavor contribution. The character of these is oftentimes described as lighter with drier malt, along with earthy, hay-like, grassy and woody hop flavors.
To Brian Nelson, head brewer and VP of production at Richmond's Hardywood Park Craft Brewery, typical IPAs are "balanced with a medium to high malt backbone and bitter flavors from the hops. The combination of the malt sweetness countered by the high bitterness is followed by aromatics of citrus, tropical fruit, pine and floral notes." Their Great Return is an example of a classic American IPA using Cascade, Centennial, Columbus and Apollo hops.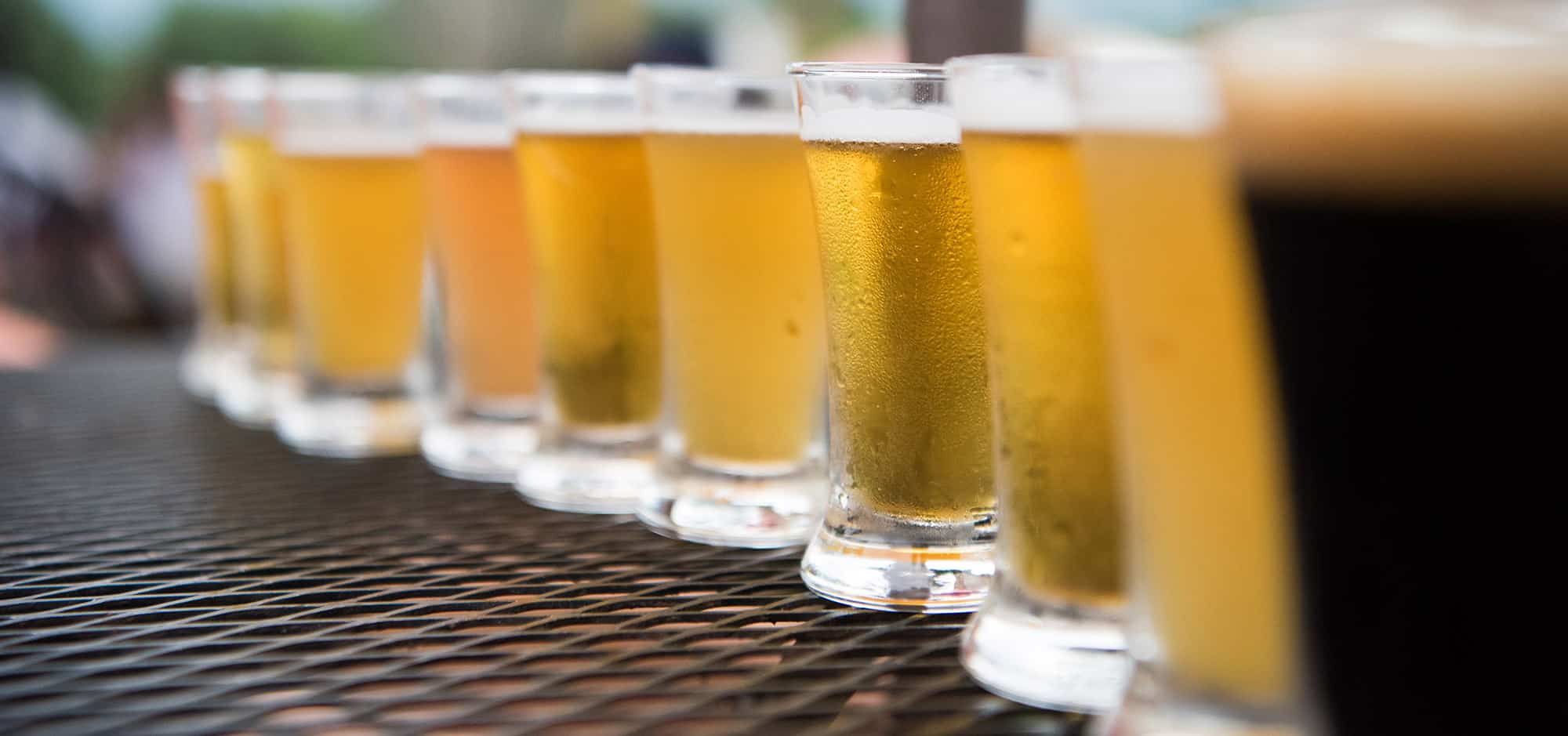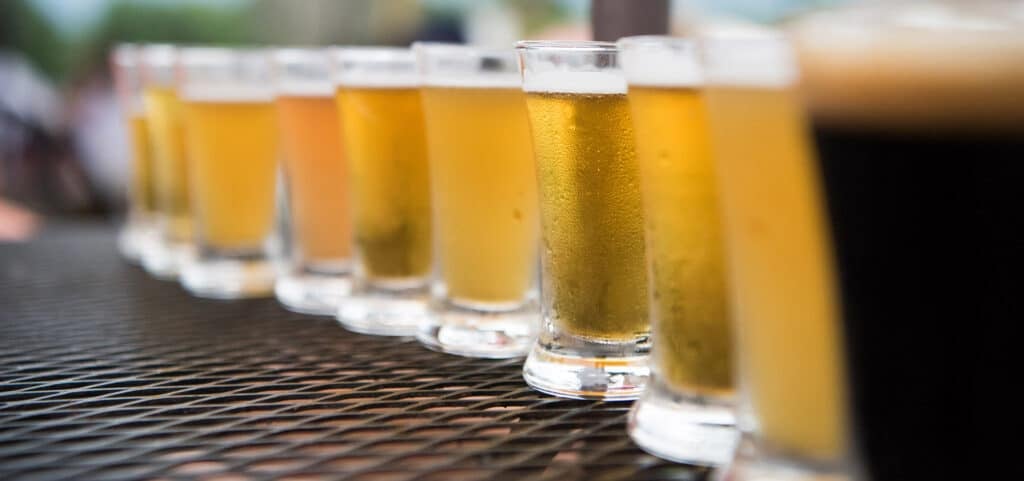 The Guide to Beer's Flavor Profiles
With a milder malt character, American Pale Ales, American IPAs and American Imperial IPAs are played down with intense, hop-forward flavors, specifically with notes of citrus, resin and tropical fruit. Additionally, many IPAs and Pilsners showcase a crisp lighter flavor and range from straw to amber in color and light- to medium-bodied. Many describe these brews as refreshing with a drier and snappier finish leaning towards aromas of spice, herbal and floral. Melissa Hoffmann, the cellar/laboratory manager at Lost Rhino Brewing Company in Ashburn, describes one of their favorite Pilsners, the Rhino Chasers. Featuring Hallertau and Saaz hops, this beer can be compared to an "early morning dive into crisp waves…packing a quick, hoppy bite to wake up the senses and giving off noticeable floral notes." Whereas, the Belgian Pale Ale is often identified as spicy in flavor and aromatics.
"Pale Ales are a relative of IPAs, but lower in overall ABV [alcohol by volume] and bitterness. They have just as much citrus, tropical fruit, pine and floral notes in the aroma but are less in body and overall sweetness," Nelson from Hardywood adds.
The American Amber Ales and American Imperial Red Ales, on the other hand, have a fuller malt profile that adds fruity flavors and sometimes a degree of caramel to their taste, even though they still lean heavily towards hops that are highly aromatic and suggestive of pine and tropical fruit. Many other brews showcase a more hop-forward flavor profile. Even a German-Style Brown with its well-balanced, crisp and flavorful fruitiness showcases its evident bitterness from a highly hopped, malty flavor. Cream Ales, Blond Ales and Wheat Ales range in color from straw to amber, are light- and medium-bodied, and show a bit of fruit flavor like green apples, berries or pears.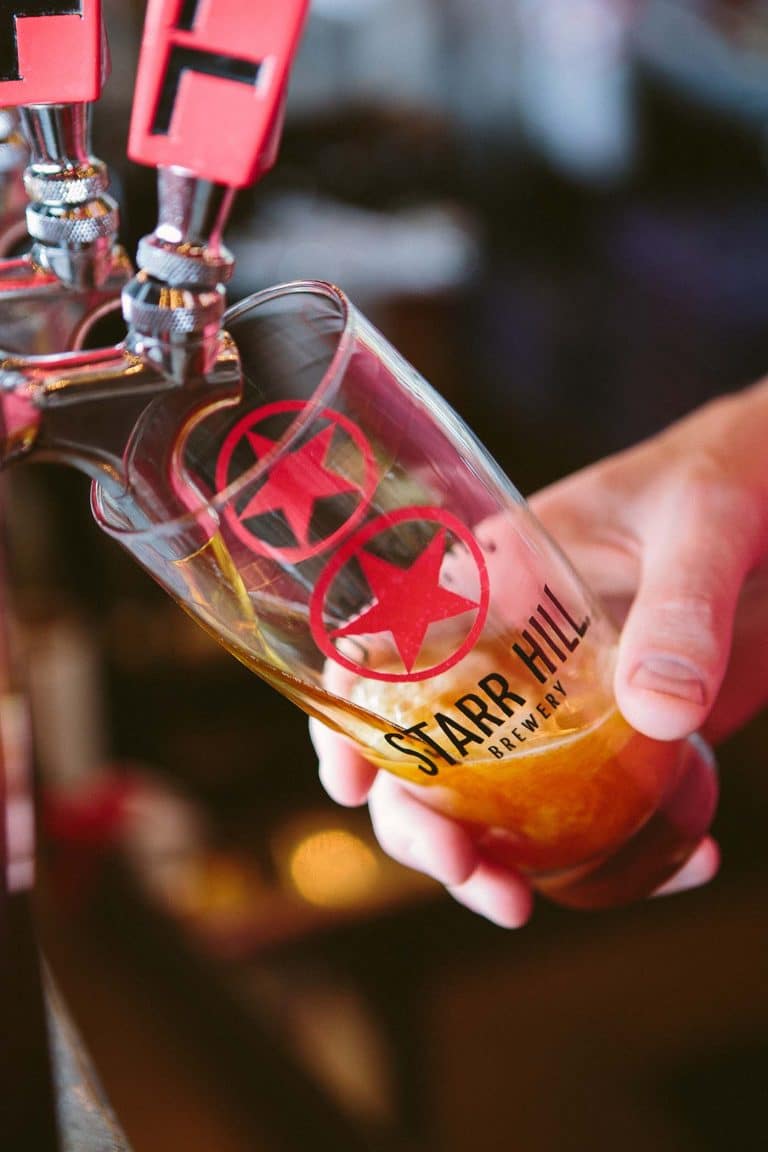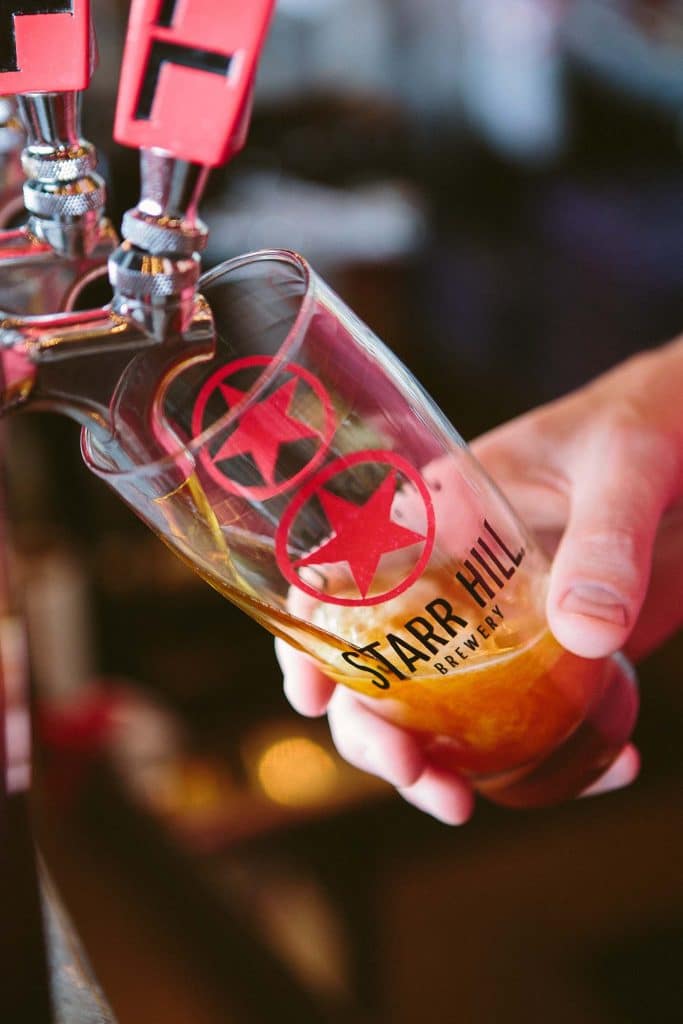 When looking for more malt-forward brews, chances are the darkness of a beer will give it away. These beers most generally range from copper in color to dark brown and range from light- to full-bodied. There are fine choices at the Hampton Roads black-owned 1865 Brewery.
Although it's known to be the favorite for developing malt, barley isn't the only ingredient brewers have dabbled with in the beer making process. Wheat, rye, rice and corn have also been used in brewing. Once the grain is germinated to the brewer's liking, they use heat to stop the process. And, depending on the amount of heat that is applied, the appearance and flavoring of the malt is affected and will impact the beer's ultimate taste.
Alongside a solid malt backbone, Scottish Ales, Irish Red Ales, Belgian Pale Ales and English Strong Ales tend to possess mildly fruity aromas, toffee flavors and notes of dried red apples and plums. In contrast, the American Ambers—also red ales—range from copper to light brown in color and offer medium to high maltiness with caramel character.
A few crisper, lighter beers that demonstrate full bready, almost biscuity, malt flavors include: Pale Lagers; Amber Lagers; and Vienna Lagers. "Lagers have a wide variety of characters but traditionally represent malt-forward beers with the exception of a Pilsner," describes Robbie O'Cain, Starr Hill Brewery's brewmaster and vice president of operations. Starr Hill's Jomo is a Vienna-style lager brewed with very specific malts that create a sensation of "liquid bread." "The caramel flavors work nicely with toasted malts and are accentuated by the particular yeast strain, which ferments at a much cooler strain than the standard ale," says O'Cain.
How to Taste Dark Craft Brews
But, when it comes to stout-style brews, flavors become even richer and darker. Sweet Stouts, Oatmeal Stouts, Imperial Brown Ales and Belgian Stouts are dark and malty rich, but they gravitate towards milk chocolate, hazelnut and latte flavors for a medium-light to full-bodied experience. The Shooter McMunn's Irish Stout at Lost Rhino is a great example of "a smooth and roasty classic Irish stout, finishing with mild dark chocolate bitterness, and crafted using roast barley, rice, Pilsner and oat flakes," Hoffmann from Lost Rhino adds. Whereas, Black IPAs, American Brown Ales, American Stouts and Imperials Stouts give off notes of burnt grain, dark chocolate and espresso, and, in the strongest versions, fruit flavors of plums, cherries, raspberries and prunes.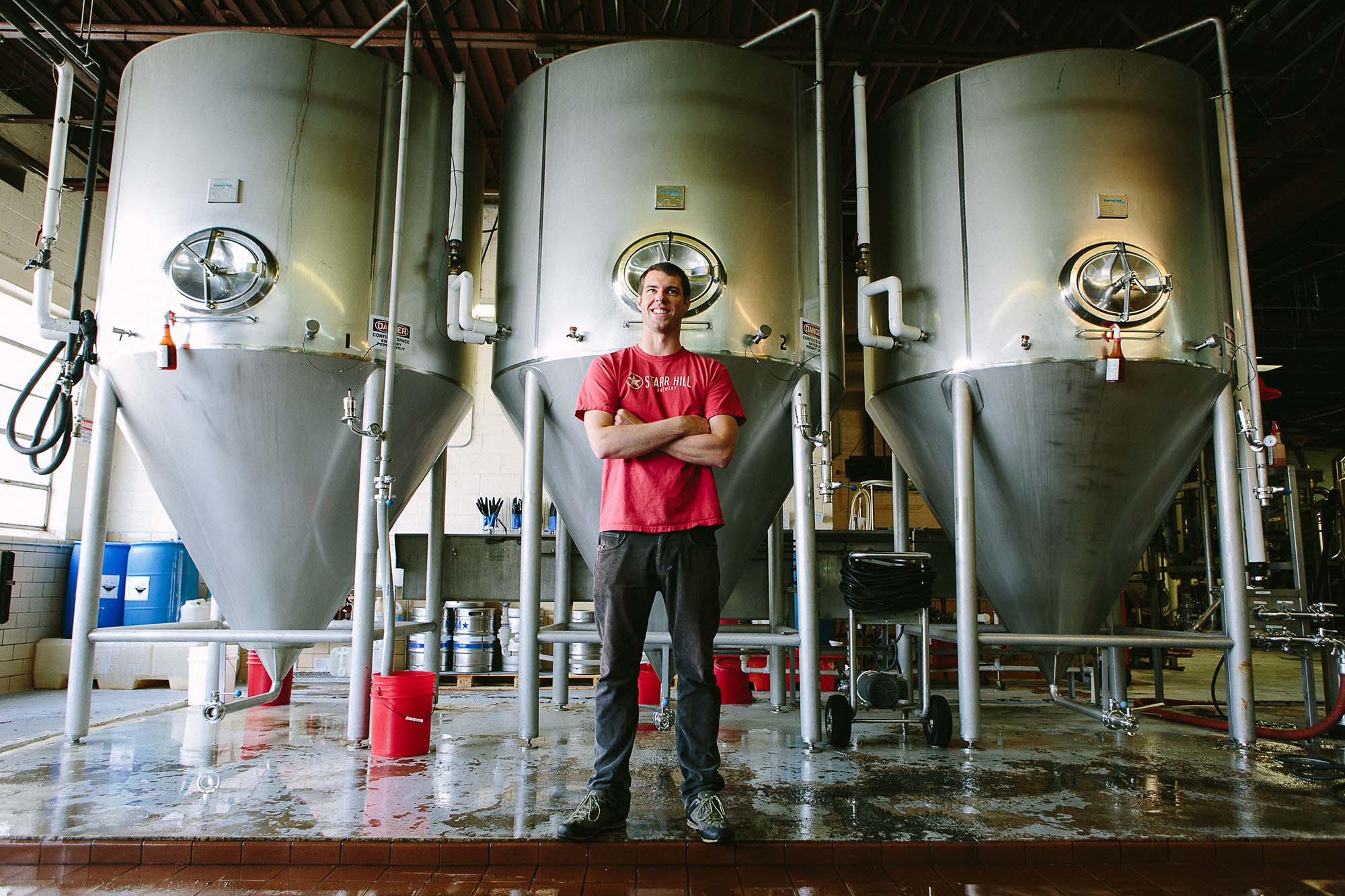 Beers like Porters teeter the line between ales and lagers. Their flavor depends on the yeast strain and fermented temperatures. "Classic-style Porters focus on chocolate, coffee and roasty characteristics," Nelson describes, adding, "bitterness and hop aroma are medium to low and are not the focus of the style."
Brett Sours and Salty Goses are other beer types that are oftentimes hard to categorize as stemming from either an ale or lager, because the level of tartness can vary widely and each might give off added fruits, spices or other flavors. These brews showcase a strong, palate- scrubbing flavor that, on the nose, can be instantly detected as having a sour, almost spoiled, yeast aroma. The combination of a wild yeast strain, added ingredients and the aging process determine each brew's bitter, sour taste. Sours typically give off milder fruit notes and are sour and funky, while Gose beers, a specific subset of the sour category, have mild acidity, paler malts, are softer in tart and lighter bodied. At Starr Hill, their Say it Ain't Sour pack features flavors of cucumber, pineapple, guava and cran-raspberry for a mouth-watering sensation.
Regardless of the category and sub-category a beer falls under, though, each can come out different from the last and offer a unique twist on the flavors and overall experience. So, be daring and ask questions when trying a new beer, because you never know when you'll stumble across one that truly speaks to your unique palate.
Allow this Guide to Beer Tasting to help you further by checking out some of the Best Breweries with Food Near Charlottesville, reading up on How Devils Backbone Made It Big and trying other Virginia breweries.
This article originally appeared in Book 10 of Wine & Country Life. Start your subscription here or give a gift subscription here. ~
Ivy Life & Style Media's senior editor, SARAH SHORT is a graduate of Indiana University of Pennsylvania and Saint Francis University with degrees in English, journalism and human resource management. She researches and writes for all of our publications on topics ranging from craft beverages and wine to home décor, parenting and travel.
R. L. JOHNSON is our co-publisher and creative director, Robin Johnson Bethke, who studied at the ArtCenter College of Design. She began her career as a professional photographer in Los Angeles, where she was working in media and doing creative projects for prestigious companies like Walt Disney, before moving into graphic design and art direction when she relocated to Charlottesville in 1994.
BETH SELIGA of 3 Cats Photo began her photography career with the exhilarating rush of photographing professional cyclists from the back of a motorcycle. Her work was featured in Sports Illustrated, USA Today, Wine & Country Weddings and Pro Cycling, among other international publications. The recipient of multiple Recognition of Merit awards and a 2nd Place award in the senior category, presented by the National Association of Professional Child Photographers, she focuses on fine art wedding, portrait and senior photography.
WILLIAM WALKER, a Charlottesville native, has been specializing in weddings, creative portraiture and artistic photojournalism in Virginia since 2006. When not making photographs, Will likes to spend time with his wife, daughter, three dogs and cat or making things with his hands.
AARON WATSON, a wedding and portrait photographer, incorporates a unique combination of storytelling and lifestyle photography that captures the emotion, personality and beauty of the setting. His work has been featured in HGTV Magazine, Huffington Post, Style Me Pretty, The Knot, Brides, Wine & Country Weddings and many more publications.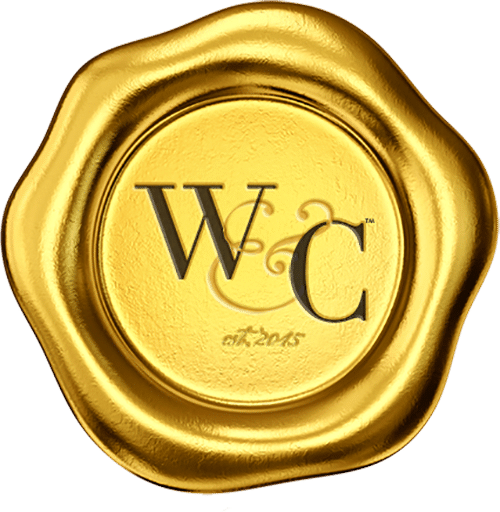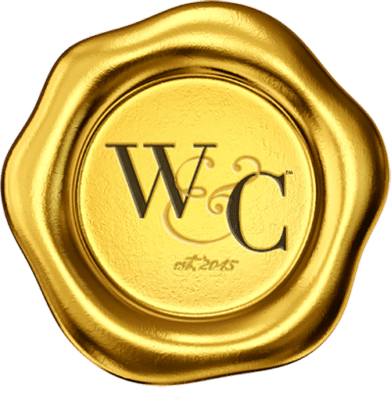 Virginia Wine & Country celebrates elevated living in Virginia Wine Country. Virginia Wine & Country Life is a semi-annual luxury print magazine with a full digital presence. The Virginia Wine & Country Gold Book is an annual guide to the top award-winning wines, wineries and experiences in Virginia Wine Country. The annual Virginia Wine & Country Wedding Planner is an art book of elegant Virginia weddings. The brand includes the Virginia Wine & Country Shop in Ivy, Va. It is a beautiful lifestyle boutique that brings the pages of the magazines to life. Virginia Wine & Country tells the stories of Virginia wineries, the farm-to-table movement, luxury travel, entertaining, art and the elegant country lifestyle. Ivy Life & Style Media also provides branding, web design and PR services for the wine industry.