Fall in Virginia is more than the breathtaking views and changing colors. It's also the time to welcomes the flavors of the season that we wait for all year long. Our tables anticipate rustic stuffed squash, warming casseroles and, most importantly, seasonal pies. Enjoy a different take on the seasonally appropriate apple pie with this delicious and local Spiced Apple Galette Recipe. This gorgeous, free-form version of the American classic is guaranteed to be the success of any dinner party or brunch table. It won't disappoint any die-hard apple pie fans, and it will still fill your home with those familiar seasonal aromas.
How to Pick the Perfect Apple
For a recipe such as this, choosing the right apple is key. Nothing says fall in Virginia like apples. Sourcing locally will provide the freshest results, no matter whether you venture out to a local orchard to pick your own apples or purchase some up from a local Virginia farmers market. For this Spiced Apple Galette Recipe, the delicious Albemarle Pippin is a great choice and will impart a lovely tang and luscious sweetness. Fun fact: Pippin Hill Farm & Vineyards, a popular culinary winery on Virginia's Monticello Wine Trail, gets its name from the Albemarle Pippin apple!
Sourcing locally will provide the freshest results, no matter whether you venture out to a local orchard to pick your own apples or purchase some up from a local Virginia farmers market.
If you can't make it to a Virginia orchard, a 50/50 mixture of Granny Smith Apples and Pink Lady or Gala Apples will produce a just-as-sweet result. While selecting your apples, be sure they are the best of the barrel. Pick up the fruit and ensure it smells fragrant. Also, give the apple a gentle squeeze, making sure it is firm. Avoid apples that indent easily, feel mushy or hollow. While blemishes are fine, be sure to avoid any noticeable signs of rotting, such as wrinkled skin or deep holes.
What Dough to Use for A Galette
For this and all other galettes, feel free to use your favorite pie dough. The difference lies in the fact that galettes are "free-form," meaning they do not rely on the structure of a pie pan. Another question you may have run into is "To crostata or galette?" While these two rustic relatives differ in name and country of origin, they are sure to elicit the same level of reaction from your guests.
How to Make the Perfect Galette
Before starting this Spiced Apple Galette Recipe, make space. Clean and clear the area in which you'll work. Wipe all countertops, especially where you will be rolling out the dough. Also, lay out all needed ingredients and tools. This allows for less confusion and makes for a more effortless (and relaxing!) bake.
Your baked galette will keep, preferably in an air-tight container, for two to three days and will keep in the fridge for a little under a week. Planning on serving it later? Wrap your baked galette in plastic wrap and store in freezer bags in the freezer for up to three months. Simply remove from the freezer the night before, thaw in the fridge, reheat and serve.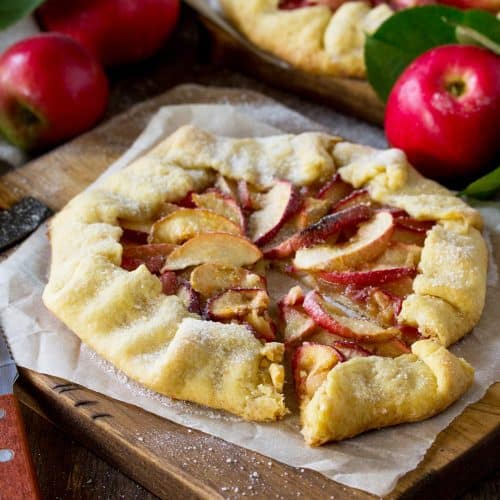 Spiced Apple Galette Recipe
Equipment
Pastry Brush

Rolling Pin

Baking Sheet

Parchment Paper

Pastry Scraper (optional, but helpful)
Ingredients
Pie Dough (makes 2 medium galettes)
2 1/3

cups

unbleached all-purpose flour

3

tbsps

sugar

1

tsp

kosher salt

16

tbsps

cold, unsalted butter

(2 sticks)

1/4

cup

chilled vodka

1/4

cup

chilled water
Filling
6

Albemarle Pippin apples (or other variety),

peeled and cut into 1/4 inch-thick slices

2

tbsps

fresh squeezed lemon juice

2

tsps

fresh lemon zest

2

tbsps

sugar (plus 2–3 tbsps raw or turbinado sugar for dusting)

2

tbsps

brown sugar

1

tbsp

local honey

2

tsps

cinnamon (plus more for dusting if desired)

1/4

tsp

allspice

1/8

tsp

nutmeg

Pinch of salt

Whole milk (or egg wash)
Instructions
To make the dough, use a food processor or large mixing bowl, and combine flour, salt and sugar. Pulse or incorporate butter into the flour mixture until pea-sized bits of butter remain. Slowly add the chilled liquid until you can gather the mixture together. Add more water or vodka, a tablespoon at a time, until the dough holds. Gently roll the dough into a ball, flatten into a disk, wrap the disk in plastic wrap and chill for at least 30 minutes.

To make the filling, mix all the filling ingredients together. Be sure to taste as you go, and add more sugar or lemon juice as desired. You can cut the peeled apple slices early, but be sure to soak them in water with 1 teaspoon of lemon juice to keep from browning.

Preheat the oven to 375 degrees.

Roll out the dough. Create a well-floured area and place the disk in the middle. Cut in half and roll each out, forming 2 rectangles or circles about ⅛" thick. Carefully transfer these to parchment-lined baking sheets. Use your rolling pin to make the transfer easier by rolling the dough up onto the pin and then unrolling slowly onto the parchment. Make both galettes or wrap the second half in plastic wrap in a freezer bag for later use.

Layer your filling, either in a decorative circular pattern or in vertical or horizontal lines.

Gently fold up the edges of your galette. Brush milk on the edges and sprinkle with raw sugar and more cinnamon, if desired. Dot with 6–­8 small cubes of butter.

Bake on the middle or lower rack for 45–55 minutes, checking often to ensure for doneness. If browning too slowly at first, turn up the temperature to 400 degrees for the first 15–20 minutes. If browning too quickly, turn down the temperature to 350 degrees. Turn once during the bake.
Notes
Don't be afraid to use your favorite pie dough recipe here. Feel free to substitute 4 tablespoons of the butter with vegetable shortening or lard. The vodka is important here, but if you don't have it on hand, don't sweat it – just substitute with more chilled water.
Brushing milk on the completed pastry before baking will give it a nice sheen, but you can also brush on an egg wash (1 beaten egg + 1 tablespoon water) if you prefer.
Common Mistakes When Making A Galette
Common mistakes like over-working the dough happen. Pie dough can be tricky, but with a few simple tips, this bake can be easy… and fun!
Don't Overwork (or Underwork) the Dough. Usually, dough is kneaded to develop gluten structure. In the case of pie dough, the opposite is true to create a flakey, light dough. Add your water to the cold dough and gather it together rather than knead it. When working in your butter, whether by hand or in a food processor, be sure to incorporate your butter into the flour evenly, leaving pea-sized bits of butter and flour.
Avoid Rolling the Dough Too Thick or Too Thin. When rolling your dough, shoot for around ⅛ inch. Check on your galette as it bakes to ensure proper browning, as it is typically thinner than a traditional pie.
Allow Time to Rest. Let your galette rest at least 30 minutes before cutting to allow it to set.
Make Sure All Your Ingredients are Thoroughly Chilled. When pie dough warms, the butter begins to melt, which tends to make the baked dough tough. To prevent this, chill your butter and flour for at least 30 minutes before mixing. Measure out your water and vodka, and place them in the freezer 30 minutes before incorporating to ensure a tender crust.
What to Pair With A Galette
In keeping with the simplicity of this dessert, try pairing with a nice bourbon or tawny port wine. To kick it up a notch, try a classic bourbon cocktail like an Old Fashioned to touch on the citrus notes in the galette or consider pairing with this Bourbon Peach Sour cocktail by Charlottesville Mixologist Micah LeMon. Try a classic or mulled cider, with alcohol or not, to make for an even more seasonal occasion.
For breakfast, replace some of the sugar for honey and add some of your favorite jam when serving. This dish works wonderfully as part of a breakfast or brunch spread, especially one with a maple-y sausage or bacon. When plating for dessert, serve this Spiced Apple Galette hot with your favorite vanilla ice cream or fresh whipped cream.
Visiting a local orchard or farmers market is a staple Virginia Fall activity. We hope you grab a few fresh apples and try this deliciously seasonal Spiced Apple Galette Recipe—a quintessential farm-to-table dessert. Looking for another apple recipe idea? Try our local Apple Cider Donut Recipe. Browse all of our Wine & Country recipes for inspiration to create your own gourmet spread right at home. ~
A former chef, FRANCESCA BLACK is an avid culinarian and Wine & Country content creator. She's on a mission to create quality copy that helps to bring new perspectives to the food and culture of Virginia's farm-to-table scene.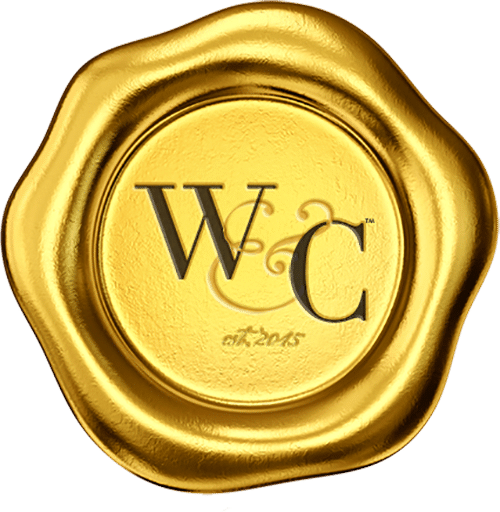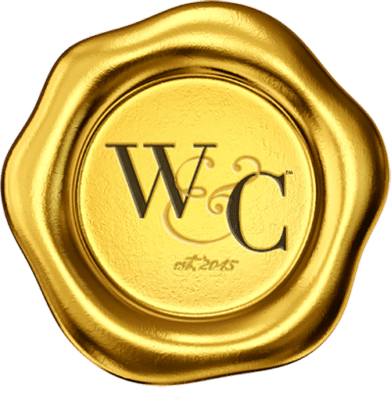 Virginia Wine & Country celebrates elevated living in Virginia Wine Country. Virginia Wine & Country Life is a semi-annual luxury print magazine with a full digital presence. The Virginia Wine & Country Gold Book is an annual guide to the top award-winning wines, wineries and experiences in Virginia Wine Country. The annual Virginia Wine & Country Wedding Planner is an art book of elegant Virginia weddings. The brand includes the Virginia Wine & Country Shop in Ivy, Va. It is a beautiful lifestyle boutique that brings the pages of the magazines to life. Virginia Wine & Country tells the stories of Virginia wineries, the farm-to-table movement, luxury travel, entertaining, art and the elegant country lifestyle. Ivy Life & Style Media also provides branding, web design and PR services for the wine industry.