The bar world today is packed with ideas for flavorful cocktails and inquisitive concoctions. This can make it hard to sort through the drinks that make you say 'eh' and those that make you say 'ahhhh'. This Bourbon Peach Sour drink recipe is certainly the latter. Micah LeMon, author of the collection of drink recipes known as The Imbible, doesn't just provide you with the right ingredients but also explores the how and why of balanced cocktail making.
A good cocktail is never a random concoction. Local Charlottesville cocktail expert Micah LeMon introduces readers to the principal components of every drink—spirit, sweet, and sour or bitter—and explains the role each plays in bringing balance to a beverage. Choosing two archetypes—the shaken Daiquiri and the stirred Manhattan―he shows how bartenders craft delicious variations by beginning with a good foundation and creatively substituting like ingredients.
Lavishly illustrated in color and laid out in an inviting and practical way, his book, The Imbible: A Cocktail Guide, also provides a thorough overview of the bartender's essential tools and techniques, and includes recipes for over 40 drinks—from well executed classics to original creations exclusive to this book like this Bourbon Peach Sour drink recipe. Both a lesson for beginners and a master class for more experienced bartenders, LeMon's book opens the door to endless variations without losing sight of the true goal—to make a delicious cocktail.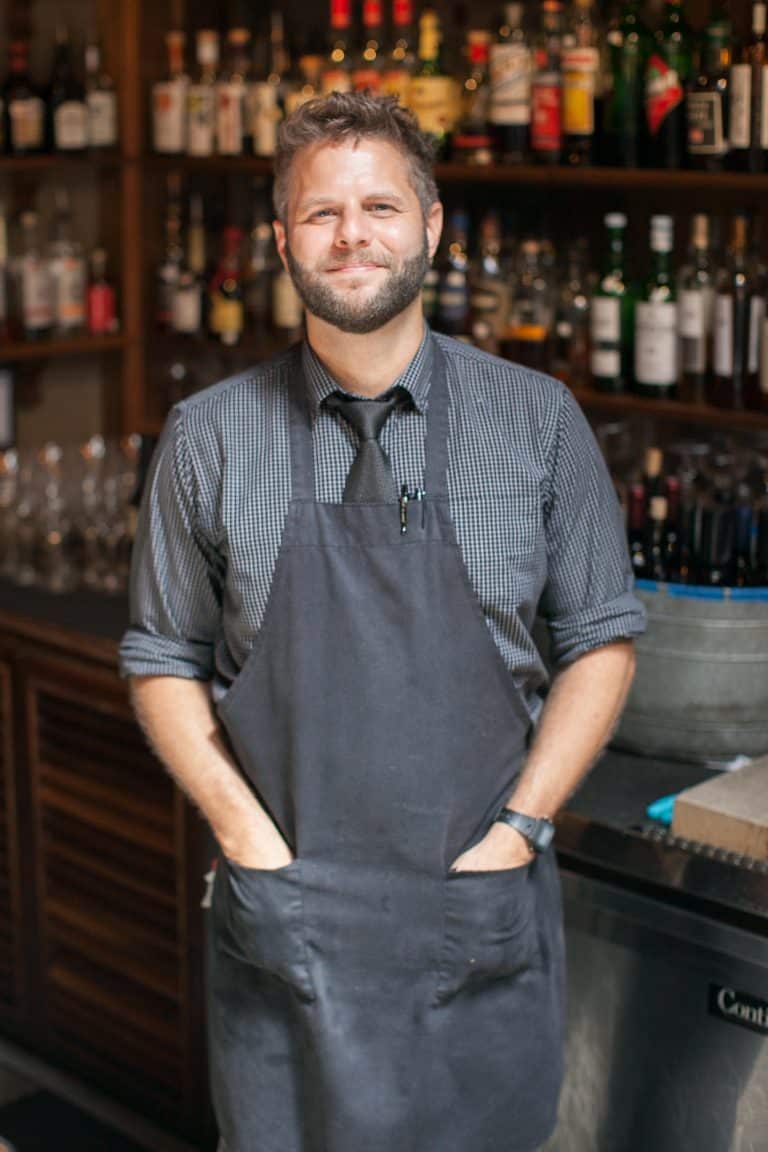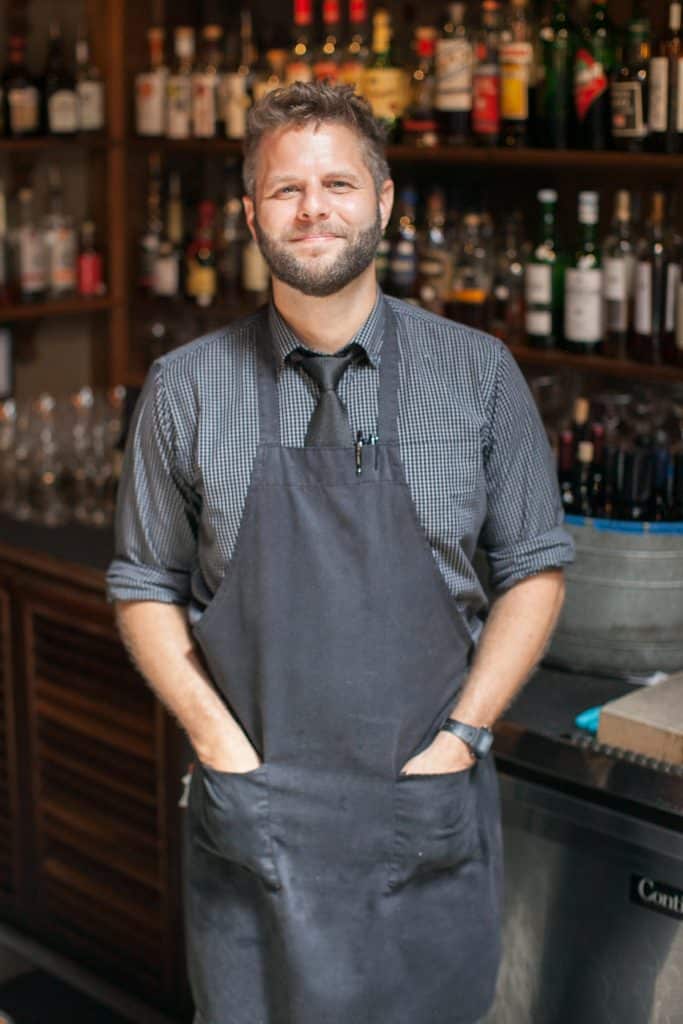 "The seasons are a big driver of what's good, and chances are you can make some really good stuff with it."
When not running the bar at James Beard award semifinalist restaurant The Alley Light, LeMon works at home in his garden growing everything from blueberries and persimmons to heirloom wormwood from Jefferson's garden at Monticello.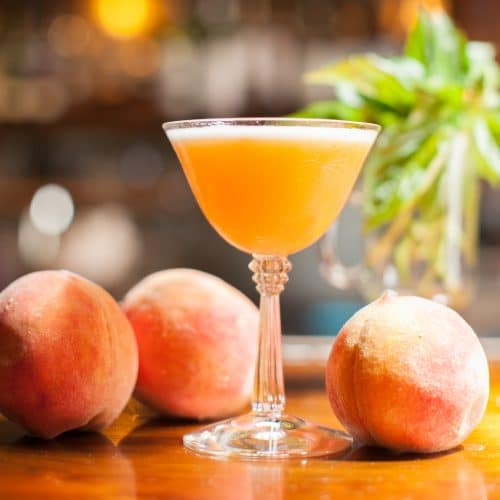 Bourbon Peach Sour
Fresh peaches and lemons with egg whites and your favorite bourbon.
Ingredients
2

oz

bourbon

1/2

oz

lemon

1/2

oz

egg white

1/4

cup

macerated peaches
Instructions
Double strain into a chilled cocktail coupe.

Garnish with drops of Angostura bitters.

Remove pits and quarter the fruits. Macerate the peaches with a ratio of 8 cups of fruit to 3 cups of sugar for at least an hour and no more than 4 days.
What does one do when presented with an ingredient that is perfect though? Years prior, I think that this challenge has been rare in most culinary endeavors in the U.S. Much of the produce we get is factory-farmed, bred for looks and not flavor, and frequently travels great distances on a truck before it makes it to our plates or glasses. Because much of this Monsanto pabulum is flavorless, we have to get creative: using aggressive amounts of seasoning, employing techniques that can concentrate flavors, or generally over-compensating in some regard to render tasty ingredients.
So, when we get an ingredient that is the truest essence of itself, what do we do with it, especially when we want to feature it at the center of a dish? An American chef with technical mastery is immediately tempted to try to elevate that flavor even farther. And similarly, a mixologist might think: What amaros complements ripe peach? Would a vinegar-based shrub set off those flavors? Would a robust smokey distillate like scotch or mezcal stand up to a perfect iteration of a perfectly ripe, summer peach?
This is a conundrum: Do I let the ingredient speak, or attempt to dominate it with technique and my culinary signature? In attempts to do the latter, I am more and more convinced of the wisdom of employing the former. So, when I'm given a perfect peach, my thought process is simple and straightforward. Peaches are "southern." They are made into cobbler, pies, and other confections that are caramelly and sweet. Bourbon, the distillate of the U.S. south, has been described similarly. There is just the matter of the proportions of these two kindred ingredients, adding a little sugar, and binding the alcohol and sweetness together with a bit of lemon. And, because you've got some pulpy bits in the mix, a little egg white will help keep it all nicely emulsified in a velvet pillow of peach, bourbon, lemon and sugar. ~
MICAH LEMON, bar manager for The Alley Light and author of The Imbible has firmly established himself as the go-to craft cocktail expert of Charlottesville.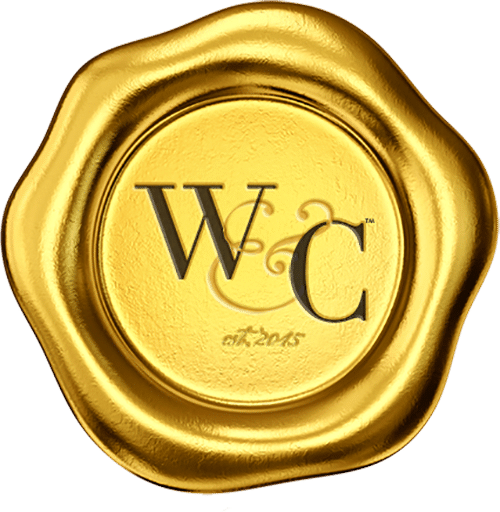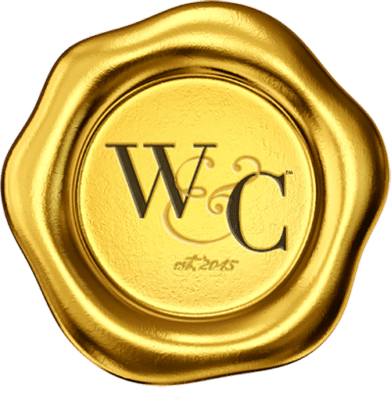 Virginia Wine & Country celebrates elevated living in Virginia Wine Country. Virginia Wine & Country Life is a semi-annual luxury print magazine with a full digital presence. The Virginia Wine & Country Gold Book is an annual guide to the top award-winning wines, wineries and experiences in Virginia Wine Country. The annual Virginia Wine & Country Wedding Planner is an art book of elegant Virginia weddings. The brand includes the Virginia Wine & Country Shop in Ivy, Va. It is a beautiful lifestyle boutique that brings the pages of the magazines to life. Virginia Wine & Country tells the stories of Virginia wineries, the farm-to-table movement, luxury travel, entertaining, art and the elegant country lifestyle. Ivy Life & Style Media also provides branding, web design and PR services for the wine industry.