Top Photo: Neal Alfano & Miles Partnership | Above  Red Fox Inn Photo: Mason Thibo
Loudoun County contains worlds and is an exquisite culinary and heritage destination famous for its wineries, breweries, sublime farm-to-fork restaurants and immaculately preserved historic villages. There are few more diverse regions in the U.S. Here, locals compiled a list of five must-visit places in Loudoun, as well as insider tips on some favorite local arts, crafts, products and produce that will make wonderful personalized gifts.
MIDDLEBURG
America's horse and hunt country capital, Middleburg is a gorgeous settlement dating back to 1728, when a fieldstone tavern was established on an old Indian trail by a cousin of George Washington. That tavern became the Red Fox Inn (still thriving today), and the village that sprung up around it became Middleburg in 1787. While the surrounding countryside is straight out of Downton Abbey—grand stone mansions, tumbling vineyards, horses frolicking in the fields—the historic downtown lined with chic boutiques, raffish men's stores and superb cafés and restaurants is storybook Americana. Holidays in Middleburg are extra special, find out more about special events from Middleburg Life magazine. 
Photo: Chloe's of Middleburg by Hana Gonzalez
Where to Shop in Middleburg?
Washington Street in particular is brimming with charming shops for you to visit. Chloe's of Middleburg on Washington Street is the chic women's apparel and gift store of Wendy Osborn, a former buyer for Bergdorf Goodman, where you can pick up Middleburg Candles—hand-poured, soy-based cotton wick candles in scents of leather, tea and pomegranate—or glam faux fur neck warmers. They also sell quirky iridescent no-drip design umbrellas known as Vinrellas. "I'm all about finding tasteful, classic and fashion-forward, trend-driven clothing and accessories," said Osborn. "My shop is for women of all seasons—daughters, mothers, grandmothers."
Photo: Muz and Rose by Olivia McLaughlin
LEESBURG
Founded in 1758 and Loudoun County's seat, Leesburg is a picturesque little burg with an atmospheric downtown bustling with restaurants, cafés, breweries, boutiques and chic home décor and art stores. One such store, Muz and Rose, was founded by Elyse Smith, a former butcher, in 2019, to support local and sustainable designers and brands. Smith went from cleaving meat to selling everything from clothing and jewelry to bath and body apothecary products. We also love Dolce & Ciabiatta, an incredible bakery. Learn more about founder and chef Godfrey McKenzie and his authentic old world artisan methods in our story. You may even want to try the delicious Chocolate Cookie Crinkle Recipe that he shared with us. 
Where to Shop in Leesburg?
No matter whether you are looking for a gift for a loved one or perusing for yourself, the stunning resin earrings and gold-plated studs from local designer Harper Lee Jewelry, who transforms raw metal into beautiful keepsakes, will match a variety of styles. Other popular keepsakes—and a longterm reminder of your trip—are the ethereal landscape paintings by Loudoun Artist Kathryn Anderson. "We want to be somewhere people can come choose to support local and sustainable brands," said manager Lindsay Serres, an alum from Smith's Fairfax butchery days. While in Leesburg, satiate your sweet tooth at The Conche, the restaurant and chocolate lab of master pastry chef and Indian immigrant Santosh Tiptur. You can pick up anything from a 16-piece artisan chocolate box to chocolate sculpture kits for kids and his traditional Indian-inspired Manjari Cake—a decadent combo of dark chocolate mousse, vanilla creme brûlée and salted caramel sauce.
STERLING & ASHBURN
Loudoun is not all lush, vine-covered hills and picture-postcard small towns. In the developed east around Sterling and Ashburn, you can get your urban fix. A major hi-tech, commercial and residential region, Loudoun's eastern corridor is home to chic, lifestyle precincts, modish dining and entertainment complexes, as well as Data Center Alley where an estimated 70 percent of the world's internet traffic passes. Among all the developments is a thriving craft beer scene. You can pick up cans at Old Ox Brewery, a family-owned brewery. Not far away, in the Sterling Collective complex that houses a craft cocktail bar and trendy New Mexican taqueria, is Crooked Run Brewing, which specializes in fruit-forward ales, hoppy IPAs and crisp Munich-style lagers.
Photo: Old Ox Brewery courtesy Visit Loudon
Where to Shop in Sterling & Ashburn?
While in the area, contact Little Austria, a strudel shop of Austrian transplant Helene Gallent. Gallent specializes in creative new takes on the flakily delicious dessert of her homeland while using simple, local and organic ingredients. Her goodies can be found online and at local farmers markets. And, be sure to try her Cheese Blackberry Strudel. It will be well worth it.
Photo: Courtesy Sunset Hills Vineyard
HILLSBORO
Nestled in a gap in Short Hill Mountain in northwest Loudoun, Hillsboro is one of the best-preserved rural towns in Virginia. Established in 1802, its historic fieldstone buildings hug Route 9, giving it the look of a medieval European village. The surrounding vine-covered slopes are home to some of the finest wineries in the county, and a slate of new farm breweries have sprung up alongside them.
Where to Shop in Hillsboro?
Before buying wine or beer, stock up on fresh produce like artisanal cheeses, breads, meats, fruit and organic vegetables at Stoneybrook Farm Market in the heart of town, where much of it is produced on the owners' 45-acre nearby farm. At Sunset Hills Vineyard a few miles west, you can find award-winning Cabernet Franc and Rosé as well as handcrafted, wine-related gifts curated by winery co-owner, Diane Canney, such as grape pendants, wine glass earrings and cork bags. Canney is an artist and former intelligence agent. On a farm seven miles north, near Lovettsville, fiber Artist Susan Trask hand-dyes alpaca fiber and yarn, along with other fabric, to create gorgeous fleeces and felted scarves that she describes as, "art you can wear." Call ahead to visit Trask at the farm, or visit www.earthwindandfleece.com to learn about her alpacas, garden and fiber techniques and products.
PURCELLVILLE
Settled in 1764 and named Purcellville in 1853 after shop Owner Valentine Purcell, this bustling Blue Ridge foothills settlement still has somewhat of a frontier feel to it with the low-slung buildings and Victorian homes reminiscent of a western film set. While it's an excellent departure point for the wineries and breweries of the glorious surrounding countryside, the easily walkable downtown is a trove of quirky shops and stores great for picking up locally-made and curated gems.
Photo: Catoctin Creek Distilling Co. by Revel Photo Co.
Where to Shop in Purcellville?
At Dominion Tea on 21st Street, you can purchase up to 100 loose leaf teas sourced from dozens of countries. In this shop owned by chai expert Hillary Coley sits a tasting room to sample brews from as far away as Sri Lanka, Vietnam, Taiwan and South Africa. You can also take home tea accessories, or sign up to receive rotating "flights," where you are sent a different tea each month. If you prefer something stronger than tea, Catoctin Creek Distilling Company, the first Loudoun distillery since Prohibition, is in a brick warehouse nearby. Here, Becky Harris, arguably the greatest female whiskey maker in America, crafts award-winning rye, brandy and gin, all of which you can sample around the horseshoe-shaped bar tasting room out front. A good gift can be a bottle of the flagship Roundstone Rye or a Catoctin Creek Cocktail Kit, complete with bottle of liquor, bitters, mixers and recipe card.~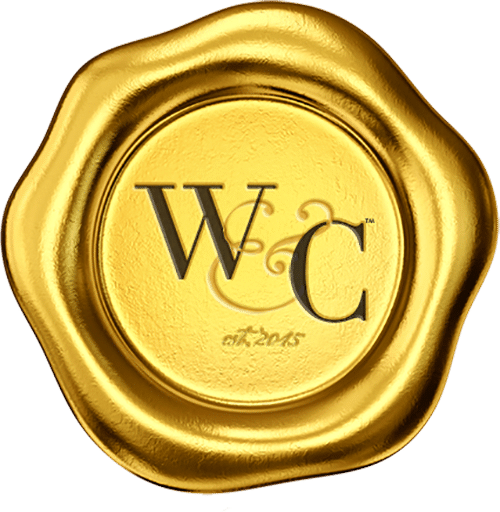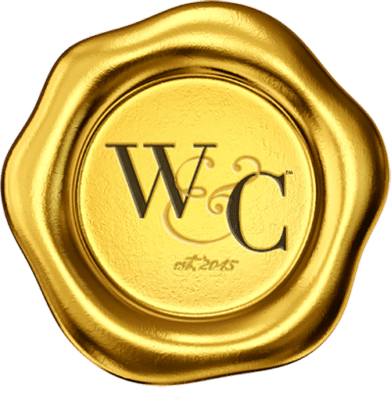 Virginia Wine & Country celebrates elevated living in Virginia Wine Country. Virginia Wine & Country Life is a semi-annual luxury print magazine with a full digital presence. The Virginia Wine & Country Gold Book is an annual guide to the top award-winning wines, wineries and experiences in Virginia Wine Country. The annual Virginia Wine & Country Wedding Planner is an art book of elegant Virginia weddings. The brand includes the Virginia Wine & Country Shop in Ivy, Va. It is a beautiful lifestyle boutique that brings the pages of the magazines to life. Virginia Wine & Country tells the stories of Virginia wineries, the farm-to-table movement, luxury travel, entertaining, art and the elegant country lifestyle. Ivy Life & Style Media also provides branding, web design and PR services for the wine industry.