Photo: R. L. Johnson
You can celebrate Virginia wine month all year long, but don't miss out on visiting all of the amazing and beautiful vineyards and wineries Virginia has to offer this fall! Gather some friends and family and enjoy an afternoon of gazing at Blue Ridge Mountain views while sipping on wonderful Virginia wines. There are so many great options to choose from that you can't go wrong. We've compiled 4 Virginia vineyards throughout Virginia's wine country for you to visit this month that are offering a range of events, from live music and themed wine tastings to harvest dinners. These vineyards also offer stunning views for enjoying fall foliage.
Barboursville Vineyards
Enjoy the gorgeous views of the Southwest Mountains of Virginia's Piedmont at the award-winning Barboursville Vineyards. Owned and operated since 1976 by the Zonin family from Italy, this vineyard, located 30 minutes north of Charlottesville, is dedicated to providing a harmonious balance of wine and food—one that has been recognized with international and national awards. Get lost in the scenery and Italian atmosphere on their 900 acres, and enjoy a picnic on the lawns surrounding the historic Landmark Ruins of Thomas Jefferson's mansion. Barboursville Vineyards offers guided tours on the weekends, and be sure to experience their Palladio Restaurant, featuring Northern Italian food prepared with local ingredients. And, stop in Library 1821, their original wine building, for a wine tasting. This vineyard experience will have you wanting to explore more of Virginia wine country.
Photo: R.L. Johnson
Photo: courtesy Greenhill Winery & Vineyards
Greenhill Winery & Vineyards
Located in Middleburg, Greenhill Winery & Vineyards offers a breathtaking farm winery setting paired with quality wines in Virginia hunt country. Its adult-only guidelines make it extremely peaceful and less crowded. Feel free to bring your own food and have a picnic while sipping. This boutique winery not only grows vines on the property but also produces their own Charolais beef and honey from their apiaries. You can enjoy these local meats and honey with the charcuterie platters available on-site. On their 128 acres, you will find a river, a natural pond, their Clubhouse, and a building built in 1762 where they host pre-reserved wine tastings. The Greenhill Polo Team participates in the Virginia United Polo League and is bringing world class play to the sport with leaders such as Nacho Figueras. The beautiful Virginia scenery partnered with exceptional wine makes for a great experience, envisioned by Owner David Greenhill.
CrossKeys Vineyards
At CrossKeys Vineyards, the gold crossed keys represent their dedication to hospitality, excellence and prestige. This family-owned winery is widely recognized for its blending of delicious wine with fabulous events. Located in the heart of Virginia's Shenandoah Valley, this property showcases gorgeous views from their expansive patio or lawn surrounding the main building. Since opening in 2001, one of their most popular offerings is their wine flights, presented in a unique Ferris wheel-like shape of hanging wine glasses. On their 125 acres, CrossKeys Vineyards is home to over 30 acres of vines and 12 grape varietals. While here, be sure to enjoy either lunch, dinner or Sunday brunch at their Bistro. You can also choose to participate in a winery tour, which happens every day at 12 p.m. To top it off, they frequently welcome live music and themed events like the crowd-favorite salsa night.
Photo: R. L. Johnson
Photo: R. L. Johnson
Veritas Vineyard & Winery
Located at the foothills of the Blue Ridge Mountains in Afton, Veritas Vineyard & Winery offers a wine and dine experience with the opportunity to stay at The Farmhouse at Veritas. Family-run by the Hodsons, Veritas began in 1999 after Patricia and Andrew purchased Saddleback Farm. This former farm provides a stunning view, where many Virginians and visitors alike come for a relaxing weekend, a deluxe vineyard tour or a private event. You can bring a chair or picnic blanket for complimentary lawn seating, or you can reserve a canopy and admire the picturesque Afton Mountains. If you visit on Sundays, you can delight in their exquisite brunch from 10 a.m.–2 p.m. Or, try dining at their new restaurant, phase ii. This 50-acre property, combined with Patricia and Andrew's passion for wine and creating memorable experiences, will make you fall in love with Virginia and the culture that it brings. Discover their English heritage and how it influences their wine making and hospitality.
Photos: R. L. Johnson
No matter where you go to celebrate Virginia wine month, you cannot go wrong with these 4 Virginia wineries. They are perfectly set up for visitors to bask in Virginia's rolling hills and Blue Ridge Mountain views. In a state with a strong and experimental history of winemaking, all of Virginia's wineries and vineyards are dedicated to giving you the best experience possible while educating you on one of its most beloved crafts.
To find more Virginia vineyards to visit all year long, see our Food & Drink page. ~
LIZA STONER is a University of Virginia student and a Charlottesville local who is dedicated to making her community a better place. She also enjoys exploring and writing about all that Virginia has to offer.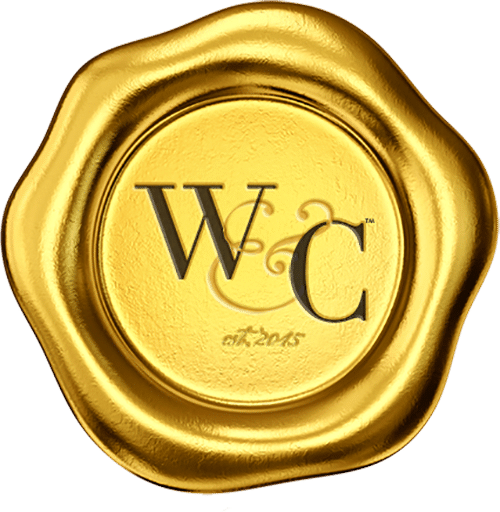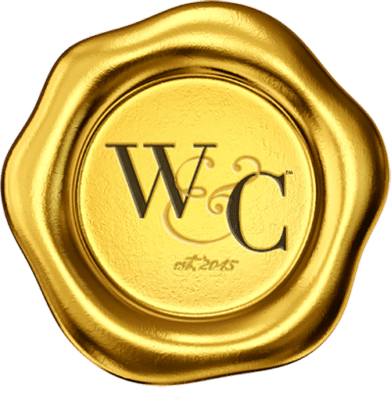 Virginia Wine & Country celebrates elevated living in Virginia Wine Country. Virginia Wine & Country Life is a semi-annual luxury print magazine with a full digital presence. The Virginia Wine & Country Gold Book is an annual guide to the top award-winning wines, wineries and experiences in Virginia Wine Country. The annual Virginia Wine & Country Wedding Planner is an art book of elegant Virginia weddings. The brand includes the Virginia Wine & Country Shop in Ivy, Va. It is a beautiful lifestyle boutique that brings the pages of the magazines to life. Virginia Wine & Country tells the stories of Virginia wineries, the farm-to-table movement, luxury travel, entertaining, art and the elegant country lifestyle. Ivy Life & Style Media also provides branding, web design and PR services for the wine industry.