On Wednesday evening, April 15, the Monticello Wine Trail (MWT) announced its 2020 Monticello Cup Winner over a Zoom event, this first of its kind for these awards. This year marks the 30th year for the annual competition held by the MWT, a subsidiary of the Jeffersonian Wine Grape Growers Society made up of farm wineries surrounding Charlottesville in the counties of Albemarle, Greene, Fluvanna, Nelson and Orange.
The evening event was kicked off with a few words from MWT President George Hodson of Veritas Vineyard & Winery, who said a few words on behalf of all the winemakers and growers in the region. "These are unprecedented times, and we are so grateful for the support of our entire community. The members of the MWT will continue to do what we do best and make great wine in order to prepare for the brighter days ahead when we reopen," he said.
Wine blogger Frank Morgan, this year's event MC and competition coordinator, went on to share that the 2020 competition welcomed a total of 71 wines from 26 MWT wineries. "I'm honored to be a part of the 2020 awards that recognizes local winemakers and their world-class wines. The history, viticultural diversity, wines and people make the Monticello region one of the most exciting wine regions in the U.S."
Additionally, Winemaker Matthieu Finot of King Family Vineyards also thanked all participating vineyards and shared a little about the requirements for a wine to be submitted. "Each winery was limited to submitting three wines," he added "and each must contain 85 percent of grapes from the AVA in order for it to qualify."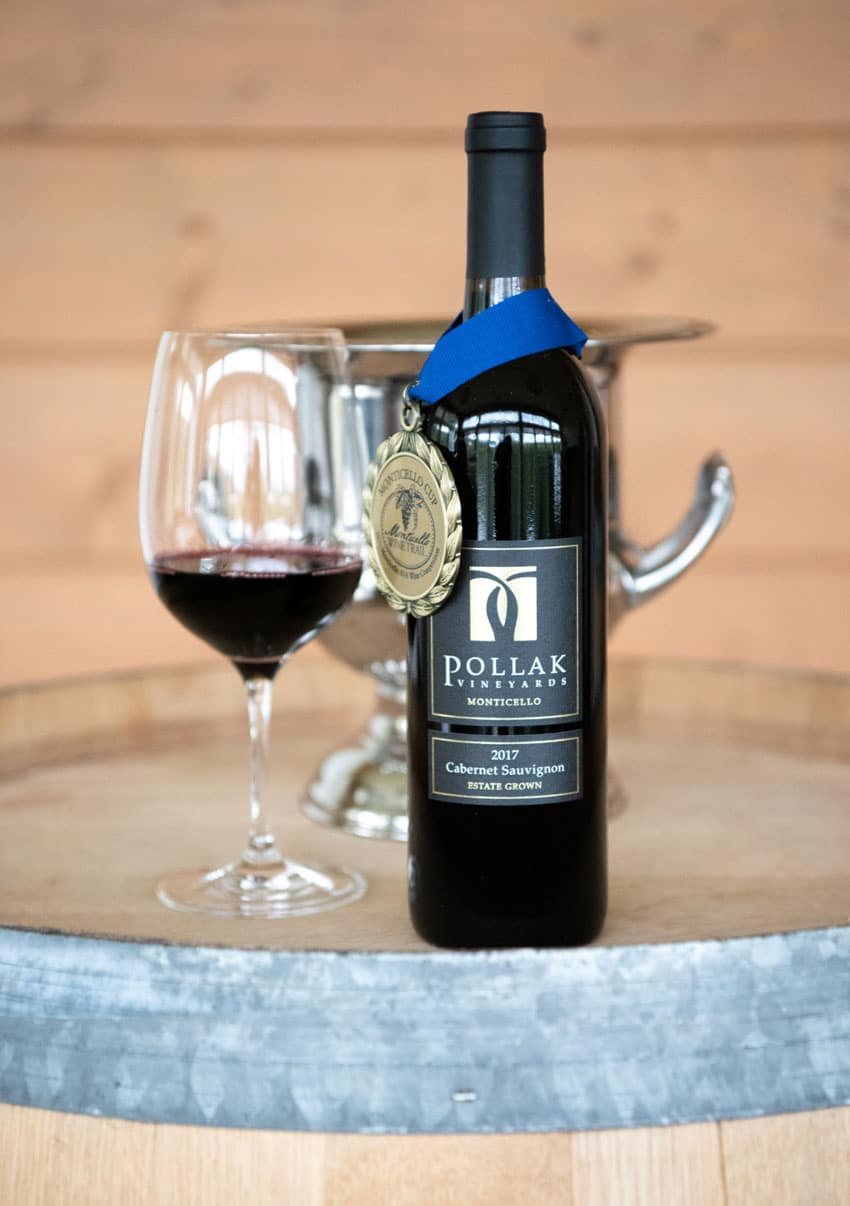 After an extensive judging process that took place at Barboursville Vineyards in early March, Pollak Vineyards was selected as the overall winner of this year's competition for their 2017 Cabernet Sauvignon. Winemaker Benoit Pineau accepted the Monticello Cup on the zoom event and spoke a few words on Pollak's behalf. "The combination of a great team supported by focused ownership in an exceptional vintage should lead to outstanding wine."
In addition to Pollak Vineyards' 2017 Cabernet Sauvignon, Michael Shaps' 2017 Cabernet Franc and Jefferson Vineyards' 2017 Jefferson's Own Estate Reserve were the other two reds recognized in the "Top 3 Reds" category this year. The "Top 3 Whites" included Keswick Vineyards' 2019 V2, Michael Shaps' 2017 Petit Manseng and Trump Winery's 2012 Brut Reserve. Overall, there were 13 gold, 56 silver and 2 bronze winning wines in the 2020 competition.
Although the Taste of Monticello Wine Trail Festival was unable to conduct any events this year due to the COVID-19 restrictions, it didn't stop a 30-year-old tradition of celebrating the work of the Monticello AVA.
In alphabetical order by winery, here are the Gold Medal wines from the 2020 Monticello Cup Wine Competition:
A small family-owned winery, Pollak was founded in 2003 when owners Margot and David Pollak purchased a 98-acre farm west of Charlottesville and Crozet. Today, the winery has 31 acres of French vinifera and offers around a dozen different wines. Again, congratulations to Pollak Vineyards for winning the 2020 Monticello Cup. We are looking forward to another year of enjoying local award-winning wine.
On April 26th of 2022, the 2022 Monticello Cup Awards renewed the tradition after a two-year hiatus. Read the results of that competition here. ~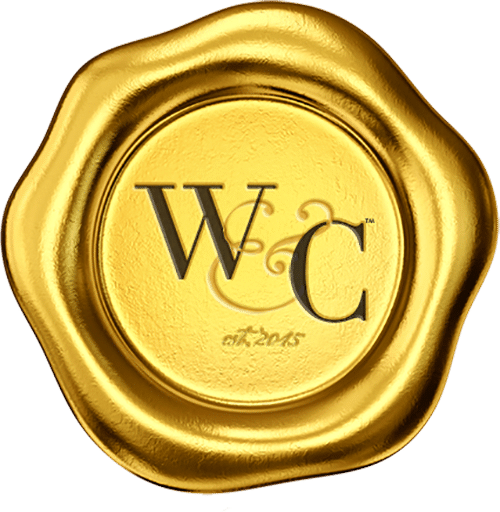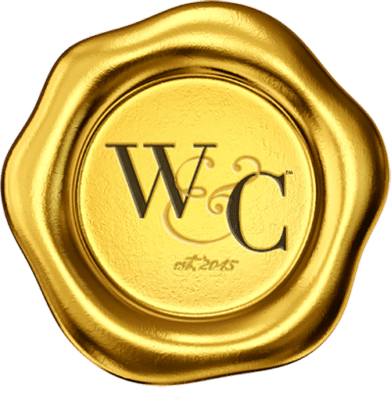 Virginia Wine & Country celebrates elevated living in Virginia Wine Country. Virginia Wine & Country Life is a semi-annual luxury print magazine with a full digital presence. The Virginia Wine & Country Gold Book is an annual guide to the top award-winning wines, wineries and experiences in Virginia Wine Country. The annual Virginia Wine & Country Wedding Planner is an art book of elegant Virginia weddings. The brand includes the Virginia Wine & Country Shop in Ivy, Va. It is a beautiful lifestyle boutique that brings the pages of the magazines to life. Virginia Wine & Country tells the stories of Virginia wineries, the farm-to-table movement, luxury travel, entertaining, art and the elegant country lifestyle. Ivy Life & Style Media also provides branding, web design and PR services for the wine industry.