Veritas Vineyards & Winery is an award-winning Virginia winery located on Afton Mountain in beautiful Central Virginia. Founded by Andrew and Patricia Hodson, Veritas and the family that run it are considered pillars and pioneers of the Virginia wine community.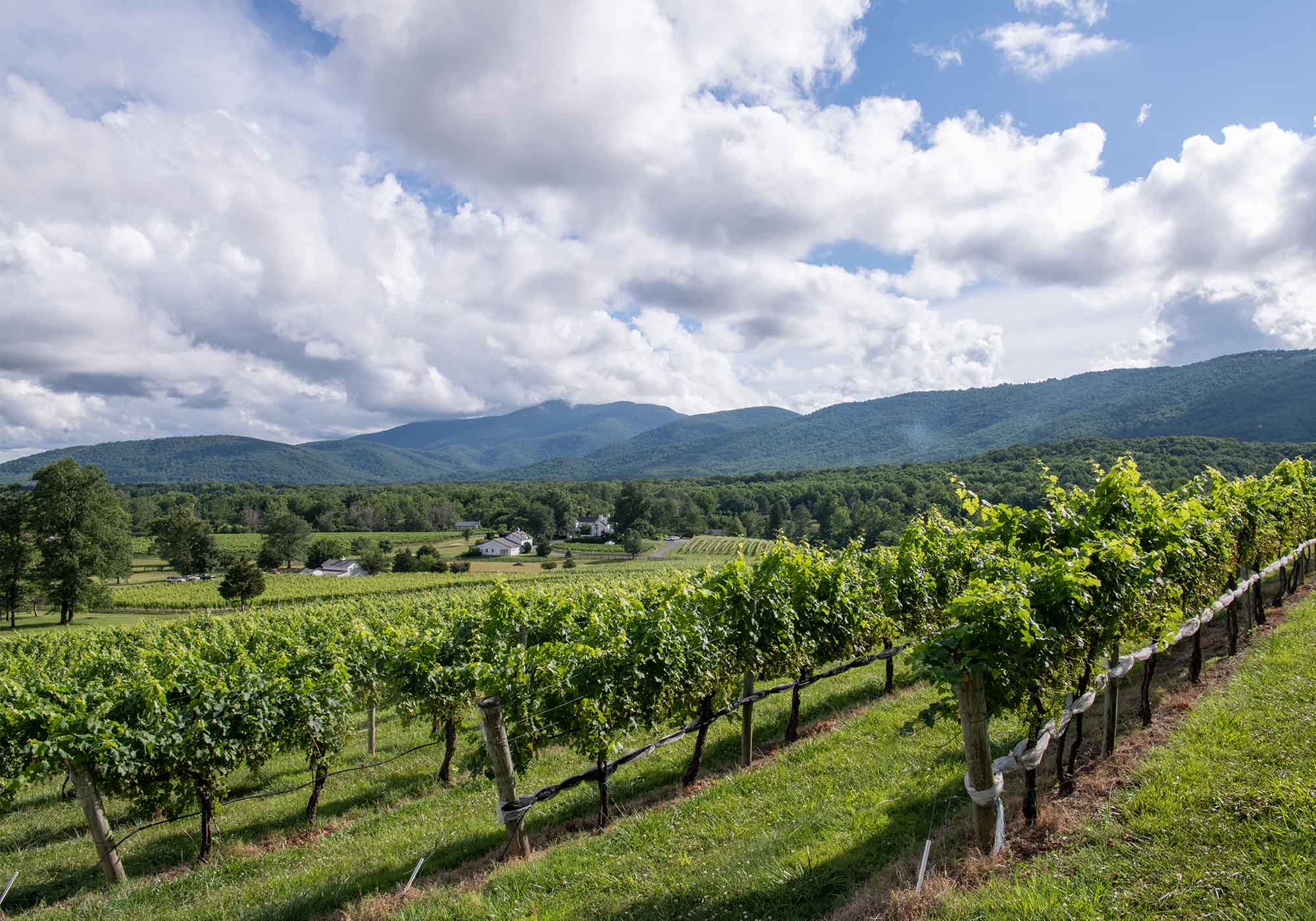 The Story of Veritas Vineyards
The Hodsons hail from England by way of Florida. In 1999, Andrew and Patricia (pictured below right) moved to Virginia with their family to pursue their dream of growing grapes and making wine. Under the Hodsons' watchful eye and vigilant care, Veritas has brought home innumerable awards, including a spot in the coveted Virginia Governor's Cup Case in 2021.
Their three children have participated in their parents' dream in various ways. Emily Hodson, the eldest, is the head winemaker at Veritas and participates with the Winemaker's Research Exchange. George, the middle child, is the vineyard's CEO and presided over the winery diner. He is also an active advocate for the wine industry in Virginia serving in a variety of key roles such as president of both the Monticello Wine Trail and the Virginia Wineries Association. The youngest, Chloe, is project manager and is married to Elliott Watkins, Veritas' associate winemaker. Additionally, Elliott serves as director of another project the second generation launched, The Virginia Sparkling Company. The siblings also run Veritas' sister winery, Flying Fox Winery. At Flying Fox, the Hodson-Watkins team are known for creating an excellent line of seasonal vermouth, a relatively rare liqueur in Virginia.
Special Events at Veritas Vineyards & Winery
Veritas is known for hosting fabulous seasonal events. 2023 marked the return of their popular Starry Nights Summer Concert series. In winter of 2022, they began to string up fairy lights through their dormant vines to create Veritas Illuminated, complete with s'mores and heated enclosed igloos. Their annual masked New Year's Eve Ball is a truly noteworthy occasion. Other events Veritas has put on include harvest dinners, yoga in the vineyards and many more. And delicious wine and exciting events aren't the only thing this venue has to offer. Book a stay at The Farmhouse at Veritas, the Hodsons' original home amongst the vines has been converted into a charming bed & breakfast complete with fine dining experiences.
Bloom Restaurant Joins Veritas Winery's Summer Supper Series Event
Veritas Vineyards' latest venture in wine and hospitality is the Summer Supper Series. The inaugural events in 2023 were comprised of collaborative dinner events in concert with esteemed chefs and restaurants. The guest chefs brought their best recipes and cooking ethos to pair with Veritas' award-winning wines for an evening of great food, delicious wine, laughter and conversation.
The evening we attended began with a cocktail hour starting at 6:30. Guests were welcomed to mingle and sip a refreshing Veritas Scintilla sparkling wine or Rosé as they enjoyed specialty canapés cooked up and served on the tasting room porch. June's event highlighted seafood for the cocktail hour. They served a delicate rainbow trout salad 'tartine' with trout sourced locally by Smoke in Chimneys hatchery in New Castle, Va. They also held a massive oyster roast featuring local Chesapeake oysters from the Rappahannock River Company. The final touch was a blistered heirloom cherry tomato panzanella with summer squash, chermoula, sheep's milk fennel and basil. BreadCraft Bakery in Roanoake provided the miche loaf for the tartine and the focaccia for the panzanella, both of which were grilled to perfection before serving.
Chef Nathan Sloan, Founder of Bloom Restaurant and Wine Bar
For the June Supper Series event, Veritas partnered with Bloom Restaurant and Wine Bar, helmed by owner and executive chef Nathan Sloan (seen below left.) His trendy Roanoke eatery is located in a historic neighborhood offering modern American small-plates and an extensive wine list. Chef Sloan's roots are in deep in Roanoke, Va, where he grew up and worked as a young chef. Raised on an organic vegetable farm, he has a fundamental passion for farm-to-table fare and utilizing fresh, sustainable ingredients. He created Bloom upon moving back to Roanoke from a stint working as an executive chef in North Carolina and classifies a lot of his food as "Appal-asian," citing inspiration from global cuisine as well as his Appalachian roots in his innovative menus.
For the Supper Series, Chef Sloan and his team set up an outdoor grill station and cooked in the open air at the winery throughout the day to prepare the meal. Veritas Vineyard guests were treated to a gorgeous evening of great food under the stars. "I was blown away by his professionalism and creativity," said host George Hodson. "He and his team were amazing, and everyone left impressed!"
An Outdoor Wine Dinner
After the canapés, attendees headed over to the tent set up beside the tasting room, where the wine dinner was officially served. Beautifully plated dishes were put out for guests to serve themselves family-style and wine glasses were topped off with delicious wines perfected paired for each course.
The wine dinner was an amazing collection of carefully prepared textures and flavors that delighted every guest. Main courses included a "farmer's salad" with local greens and herbs dressed with a charred grape vinaigrette. Bear Mountain mushrooms were served alongside bacon, carrots and coal in an elderberry-blueberry balsamic reduction. Free-range chicken was roasted whole over the pit and served with a charred hay-infused crème fraiche. Grass-fed beef pastrami, slow-roasted on the spit, accompanied locally grown elephant garlic, spring onions and potato. For dessert, Roanoke-based bakery Kind Baking Company sent their "Cherries & Berries" Galette, served with Crème Fresh Bourbon Caramel-Candied Black Walnut swirled vanilla ice crème and garnished with white chocolate powder and edible flowers. The flavors were rich and plentiful at this meal, paired beautifully with wines from Veritas' vineyards.
Veritas Vineyards and Winery's August wine dinner series event promises to be just as phenomenal. Guest chef Jean Paul Bourgeois will bring his Louisiana-style southern barbeque cuisine to the table. He is inspired by classic Cajun seafood recipes utilizing seasonal late-summer vegetables. Guests can look forward to exciting dishes such as chilled Louisiana boiled shrimp, crab and andouille jambalaya and peach cobbler. The cocktail hour will be sponsored by Moore & Giles and Quirk Hotels and presented by Made South. Veritas will have their entire wine collection available to taste with the course, encouraging guests to try unexpected pairings while also offering suggestions such as Viognier to accompany the cajun spice and Petit Manseng with the sweeter peach cobbler.
Veritas Vineyards is famous for their wines, hospitality and truly special events. Don't miss the opportunity to enjoy phenomenal food with perfectly paired wines at their August Supper Series on Friday, August 25th. The Veritas team is already working on the schedule for the 2024 summer series and are excited for the collaborations they have lined up. ~
R. L. JOHNSON is our Co-Publisher and Creative Director. Bethke studied at the prestigious ArtCenter College of Design and began her career as a professional photographer in Los Angeles. She moved into graphic design and art direction when she relocated to Charlottesville in 1994. As our company's co-founder and visionary, she enjoys all aspects of storytelling.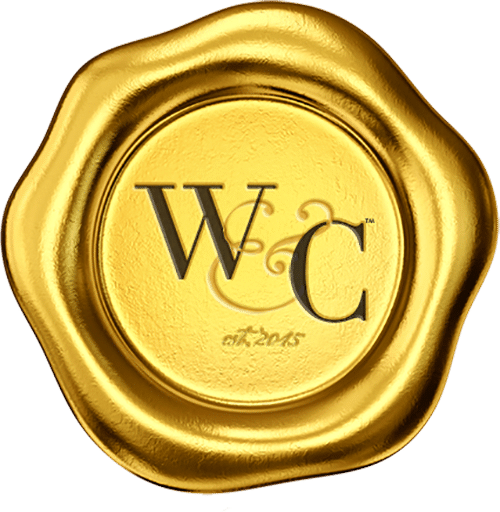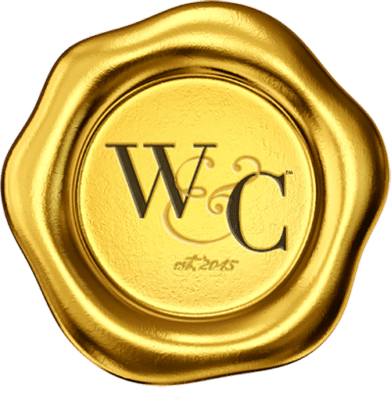 Virginia Wine & Country celebrates elevated living in Virginia Wine Country. Virginia Wine & Country Life is a semi-annual luxury print magazine with a full digital presence. The Virginia Wine & Country Gold Book is an annual guide to the top award-winning wines, wineries and experiences in Virginia Wine Country. The annual Virginia Wine & Country Wedding Planner is an art book of elegant Virginia weddings. The brand includes the Virginia Wine & Country Shop in Ivy, Va. It is a beautiful lifestyle boutique that brings the pages of the magazines to life. Virginia Wine & Country tells the stories of Virginia wineries, the farm-to-table movement, luxury travel, entertaining, art and the elegant country lifestyle. Ivy Life & Style Media also provides branding, web design and PR services for the wine industry.