Two items sure to make anyone's list of top 10 relaxing indulgences—maybe even top five—are wine tasting and yoga. Recent trends in wellness have seen the two combined with vineyard-based vinyasa classes followed by wine tasting for a fun event that merges self-care, friends and indulgence.
Several times a year, Veritas Vineyards & Winery hosts a relaxed vinyasa yoga class, followed by a sampling of their wines. The classes can be described in wine-tasting terms as light but full-bodied: the class moves through poses for each part of the body, and then, stretched and relaxed and feeling the yoga vibes, guests enjoy some wine to close out the session.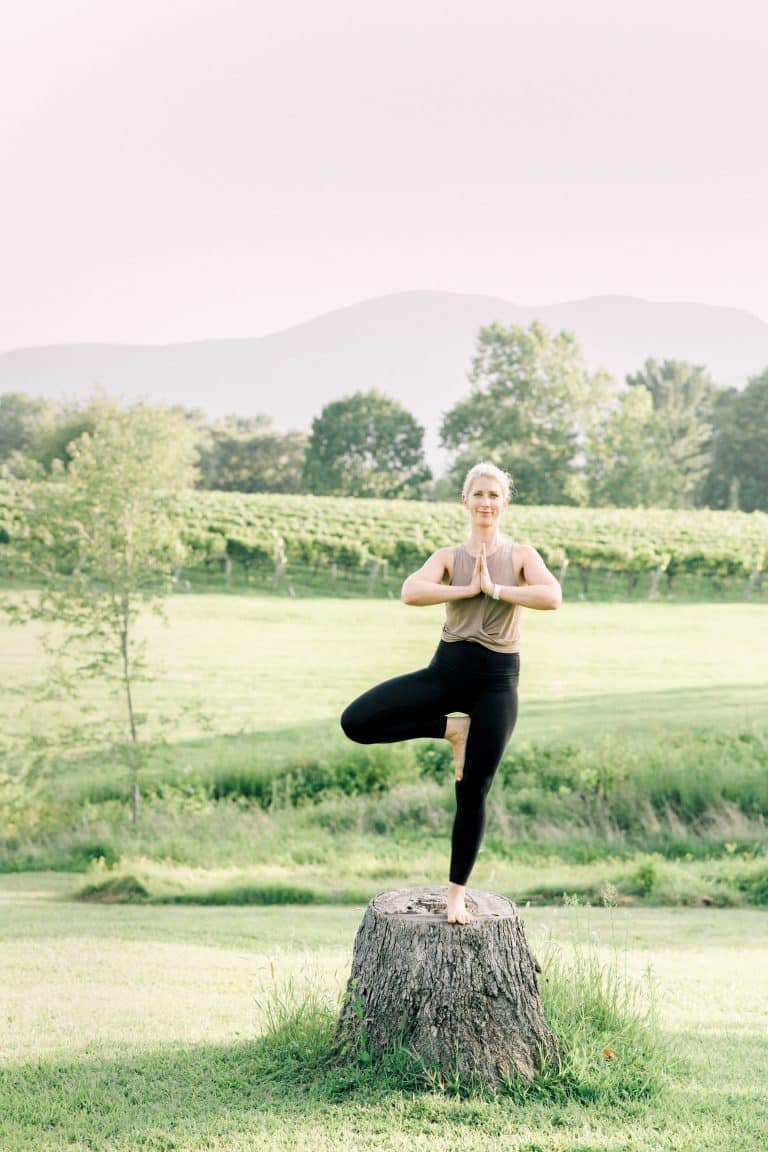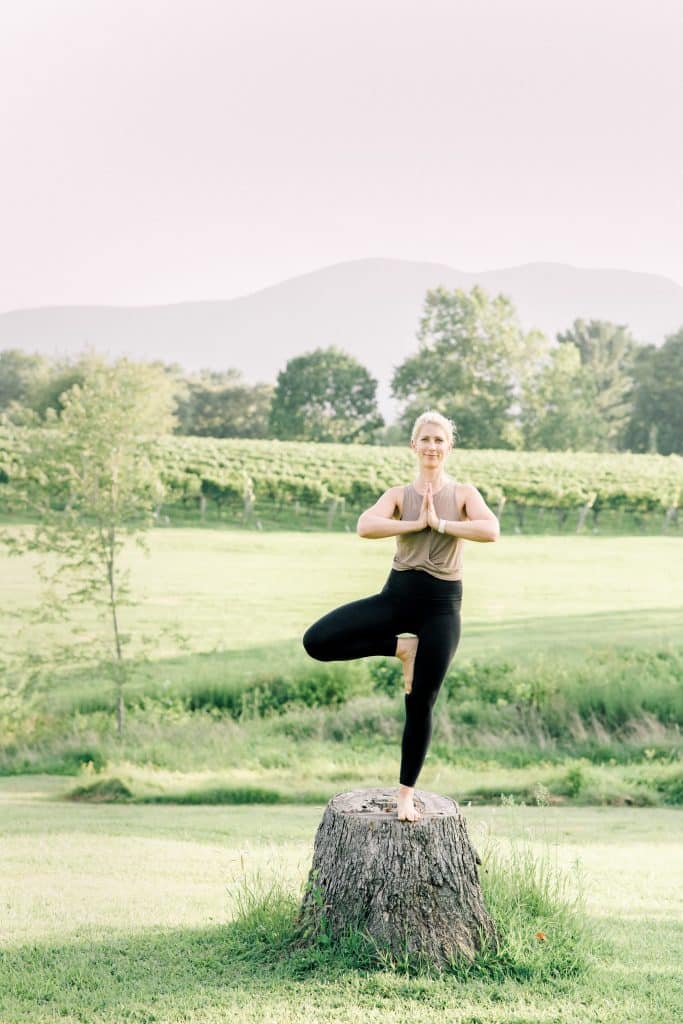 Yoga Retreat at Charlottesville Area Winery
On a beautiful evening in Afton, Virginia, yoga instructor Chloe Watkins and a group of willing yogis-slash-oenophiles gathered outside at Veritas and placed their mats on an expanse of lawn in front of the vines that are home to the vineyard's varietal grapes.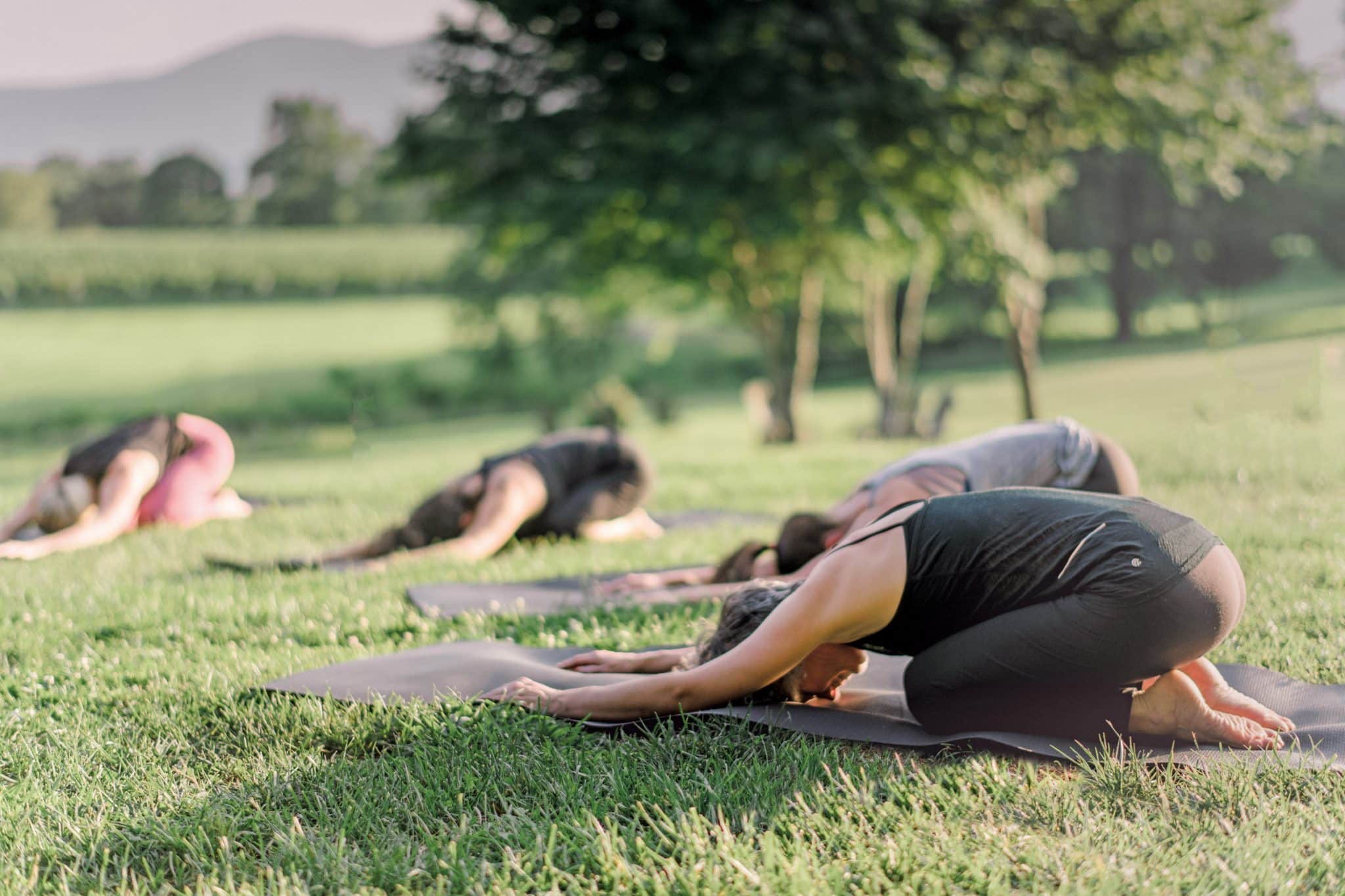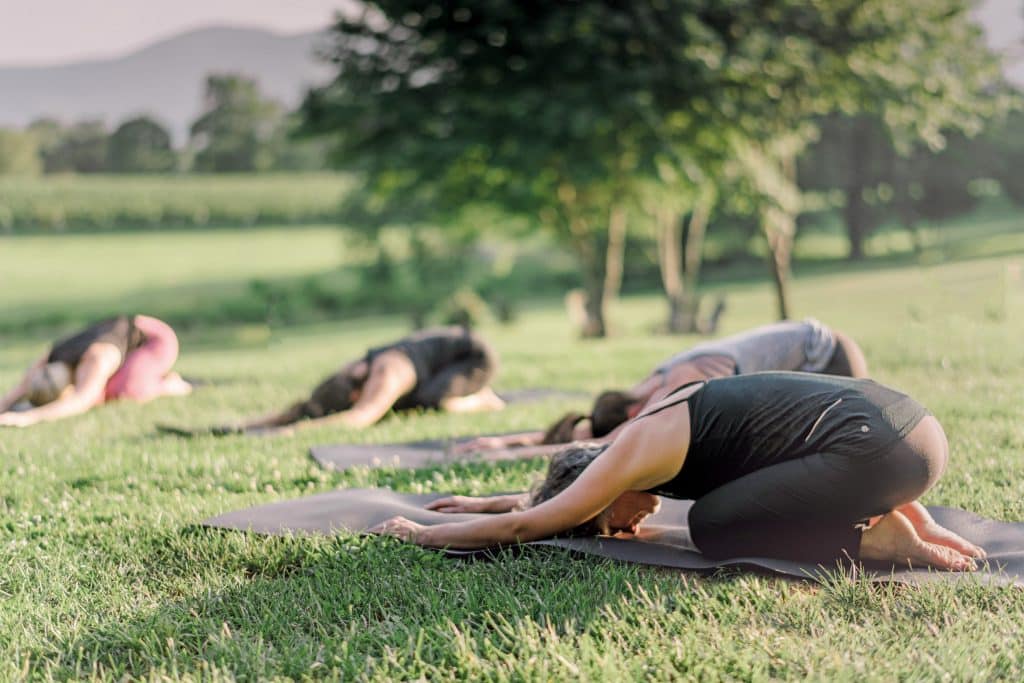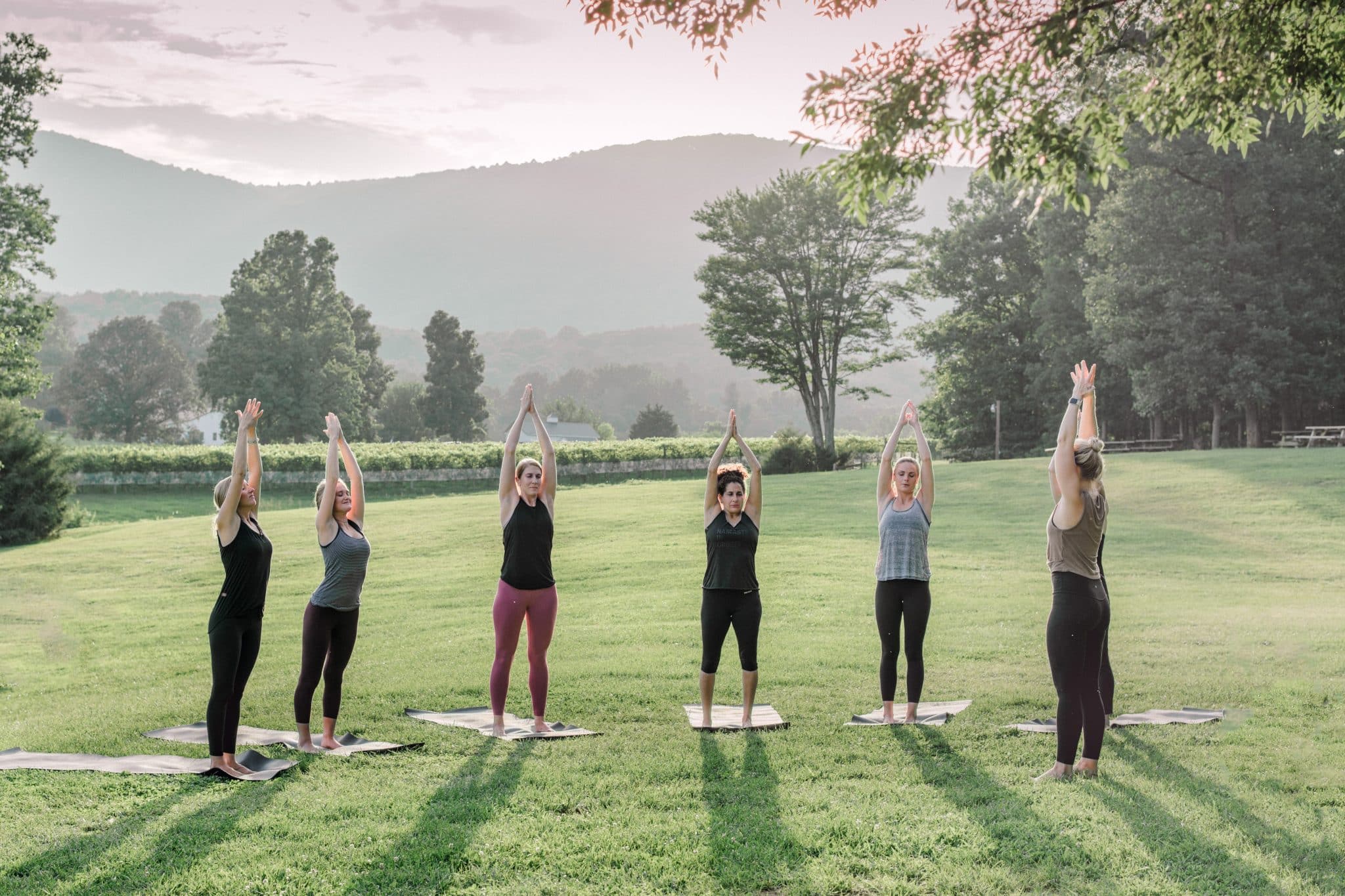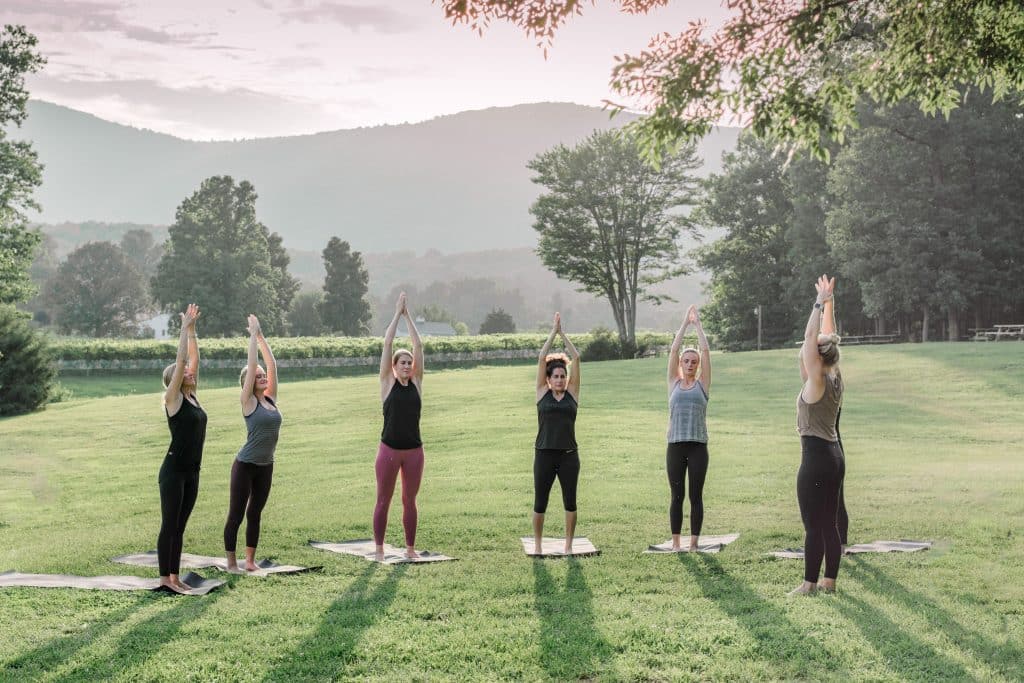 In the last heat of the day, just before sunset, participants moved through a mellow yoga routine designed to connect them with their surroundings. As the group reached to the sky and bent toward the earth, they breathed in their surroundings: the vines that framed them, the trees that surrounded them, and the mountains embracing them in the distance. After a closing savasana, the traditional rest period at the end of a yoga practice, the group toasted the occasion with glasses of crisp Rosé wine.
Veritas prides itself on this refreshing beverage, with its notes of raspberries and soft red fruits, and Watkins deemed it, "a perfect reward for practicing." Lounging on their yoga mats, the attendees watched the sun set over the Blue Ridge Mountains while sipping wine.
The magical evening was led by Watkins, the youngest child of Veritas owners Andrew and Patricia Hodson. Watkins grew up on the Veritas property and started working at the vineyard when she was only 12 years old. Her love and understanding of the landscape is rooted in her childhood adventures as well as her adult years working at Veritas as the project manager.
As the group reached to the sky and bent toward the earth, they breathed in their surroundings: the vines that framed them, the trees that surrounded them, and the mountains embracing them in the distance.
In addition to her work at Veritas, Watkins owns Santosha Yoga in Crozet, Virginia, with her friend and business partner Ashley Holland. For Watkins, these combined yoga and wine-tasting experiences are an opportunity for her to come full circle, incorporating her two passions in life.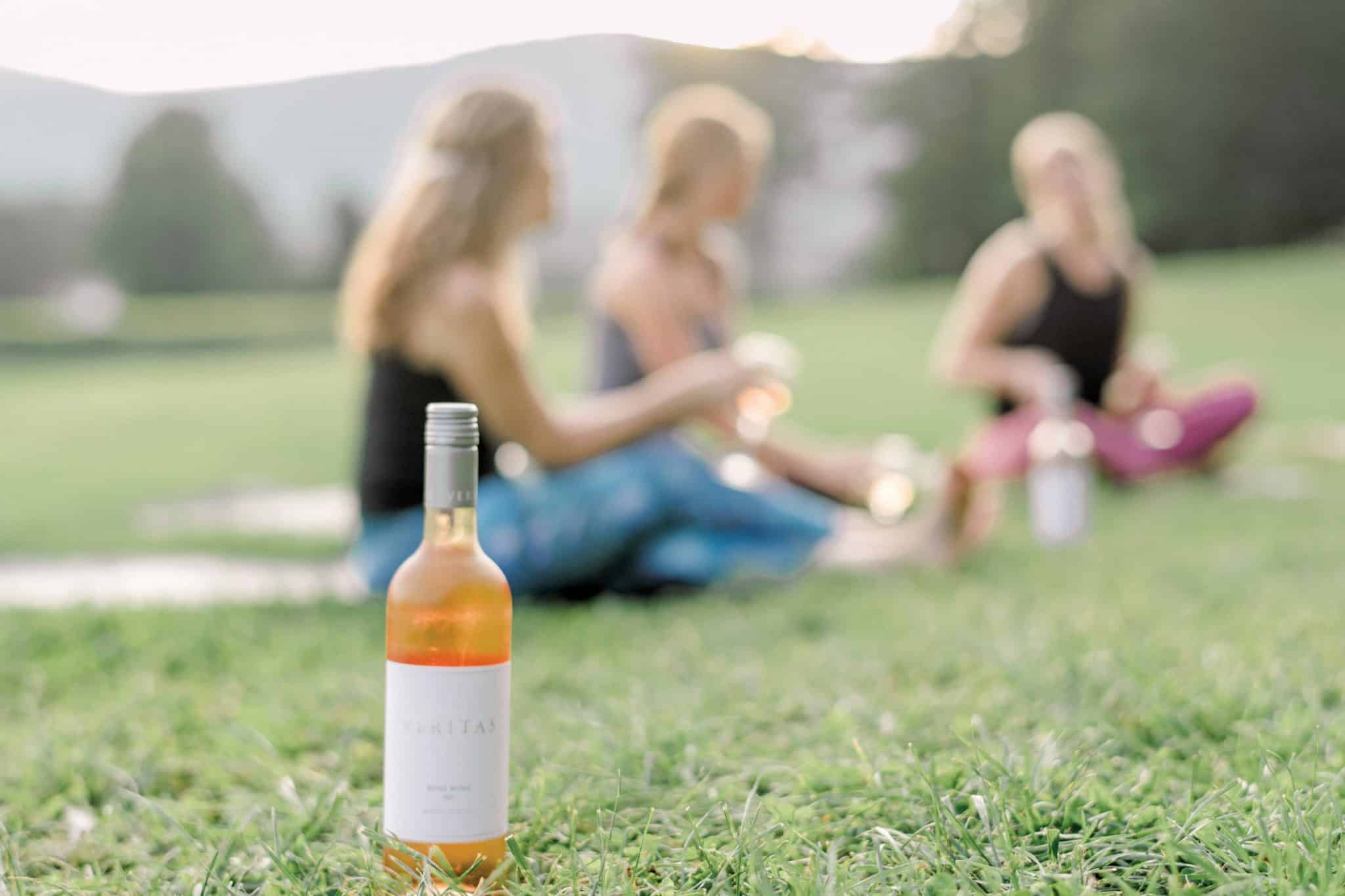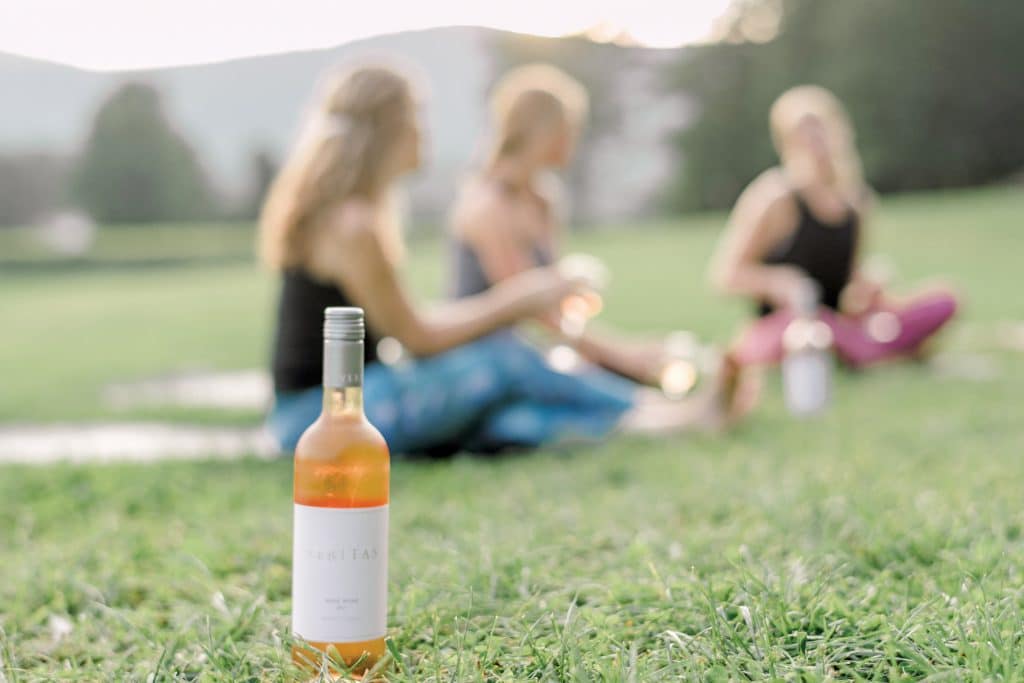 The popularity of these events at Veritas shows that practicing yoga and drinking wine are complementary of the other. For Watkins, both yoga and wine are about a sense of community, a way to foster time together in our increasingly fractured world. "And, yoga is about feeling whole; wine drinking contributes to that! This is a healthy, relaxed way to spend an afternoon or evening," she enthuses.
Year-Round Yoga at Veritas Vineyard & Winery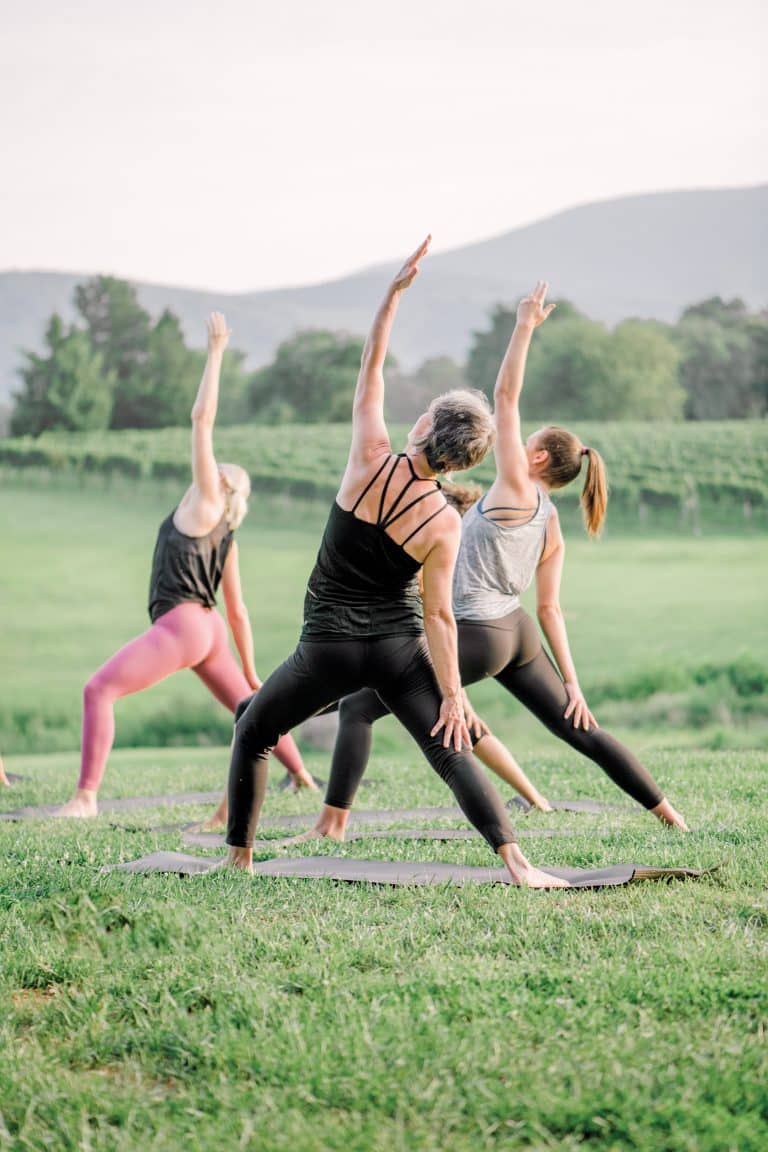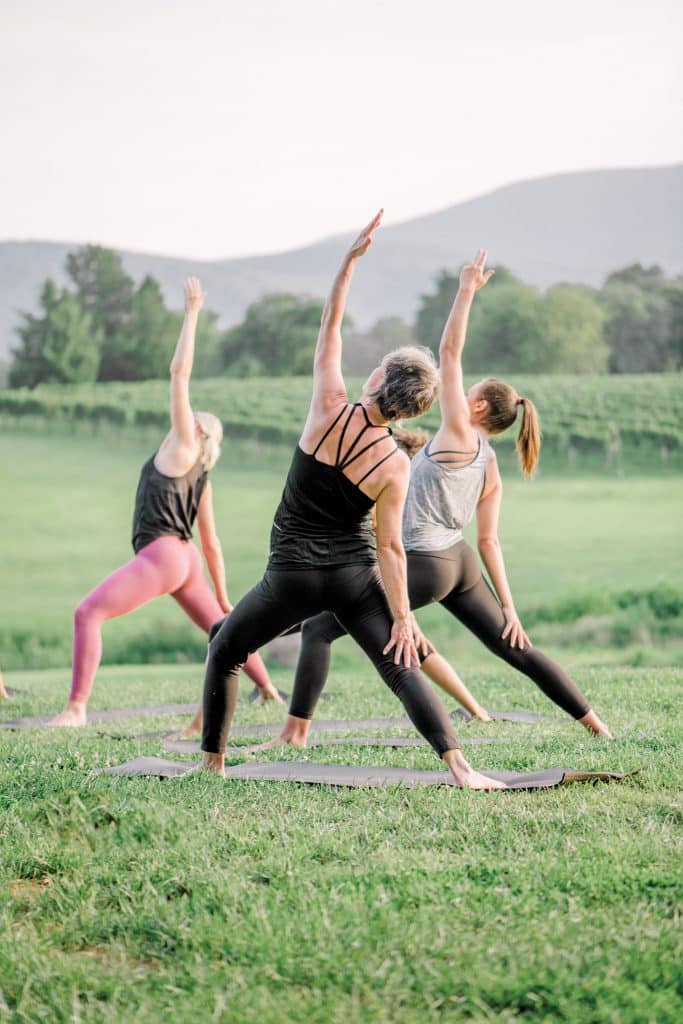 Classes are offered throughout the seasons, intentionally scheduled to, "build your energy" for the changing seasons, Watkins says. Whether it's a prelude into longer days, or one around a holiday, "which is about finding rest, taking a break," wine sampling is paired with the seasons.
For instance, some of Veritas' more full-bodied red wines are great to pair with holiday classes, while whites and rosés might be more suitable for warmer months. Regardless of the season, when you have community and movement at a beautiful setting, the wine is as Watkins says, "the icing on the cake!"
This article appears in Book 7 of Wine & Country Life. Start your subscription here or give a gift subscription here.
To experience Virginia wine country in new and exciting ways, whether horseback riding, enjoying gourmet wine-paired dinners with famed chefs, participating in vineyard yoga retreats, fly fishing or touring Virginia wineries, be sure to check out what new W&C Experiences we are offering.
A resident of Albemarle County, CATHERINE MALONE has written for Wine & Country since its inception.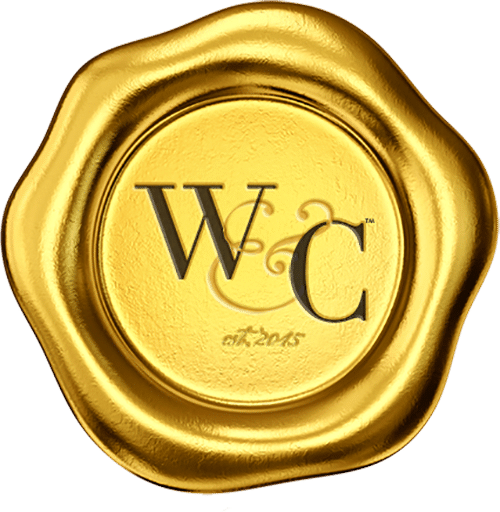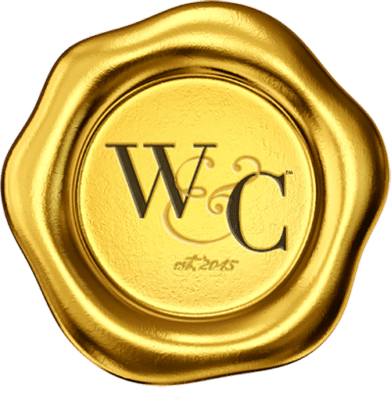 Wine & Country celebrates elevated living in Virginia Wine Country. Wine & Country Life, a semi-annual life & style magazine, and Wine & Country Weddings, an annual art book celebrating elegant Virginia weddings, are complemented by the Wine & Country Shop in Ivy, VA—a beautiful lifestyle boutique that brings the pages of the magazines to life. The Shop features over 40 Virginia artisans with everything from tailgating essentials and Dubarry attire to locally made foods and award-winning Virginia wines and craft beverages for your next event. Wine & Country covers the grape-growing foothills of the Blue Ridge Mountains from Lynchburg to Leesburg, including points in between like Charlottesville and Middleburg. Ivy Life & Style Media also creates other projects, including CharlottesvilleFamily.com, a collection of local resources including a popular calendar of events, family services guides and features on education, health and family day trips for parents and teachers in Charlottesville, as well as the CharlottesvilleWelcomeBook.com a guide to resources for Charlottesville tourists and newcomers.