Nestled in the Blue Ridge Mountains, in the heart of Loudoun County, lies the award-winning Catoctin Creek Distilling Company.
Founded in 2009 by Becky and Scott Harris, the distillery has spent the last 12 years garnering recognition from locals and renowned spirits experts alike. With a line of products from gin to brandy to Virginia whiskey, the distillery has always specialized in rye, particularly their flagship "Roundstone Rye," which has been hailed "Virginia's most-awarded whiskey."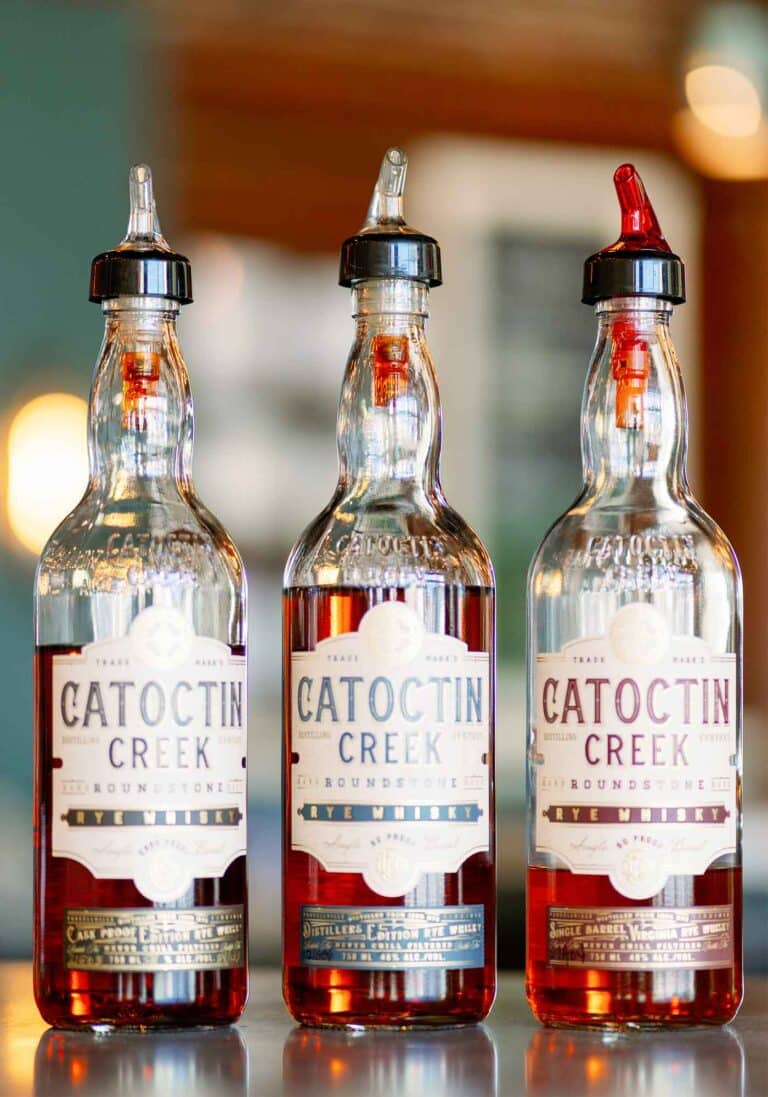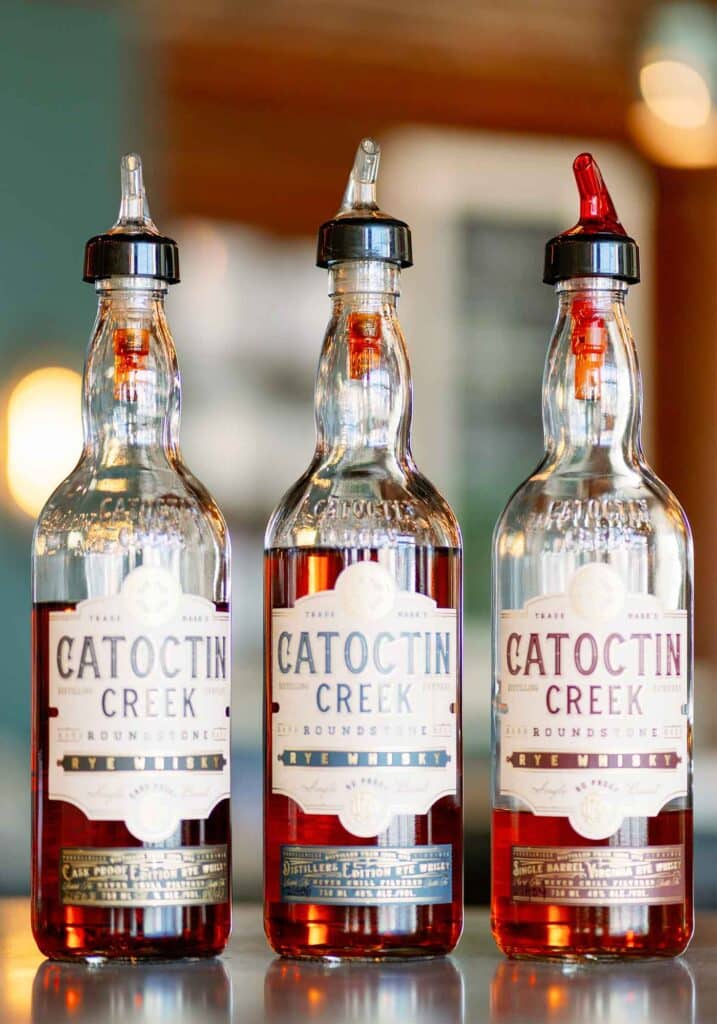 They create their ever-popular Roundstone Rye in a pre-prohibition style, using local ingredients and smaller processes than the more industrialized Pennsylvanian and Marylandian methods of the time. Co-owner and -founder Becky is also the head distiller of Catoctin Creek Distilling Company and says the inspiration for their operations harkens back to before the American Revolution. "Virginia used to be the largest whiskey distiller. However, distilling was a local business at the time, unlike the industrial operations that were happening in Pennsylvania and Maryland. It was at a time when more small businesses were doing those kinds of spirits, using local goods and getting to know the local people."
Adopting this mindset of working with and caring for the community, the distillery has many ties to local businesses. "We work collaboratively to find the best ways. We want farmers to know we're not a flash in the pan but a stable source [of purchasing] and it is safe to partner with us, even during these tumultuous times," Becky says. True to their mission, for the past six years a majority of rye used in their whiskies comes from The Glebe Farm, near Culpeper.
Virginia Whiskey Collaborations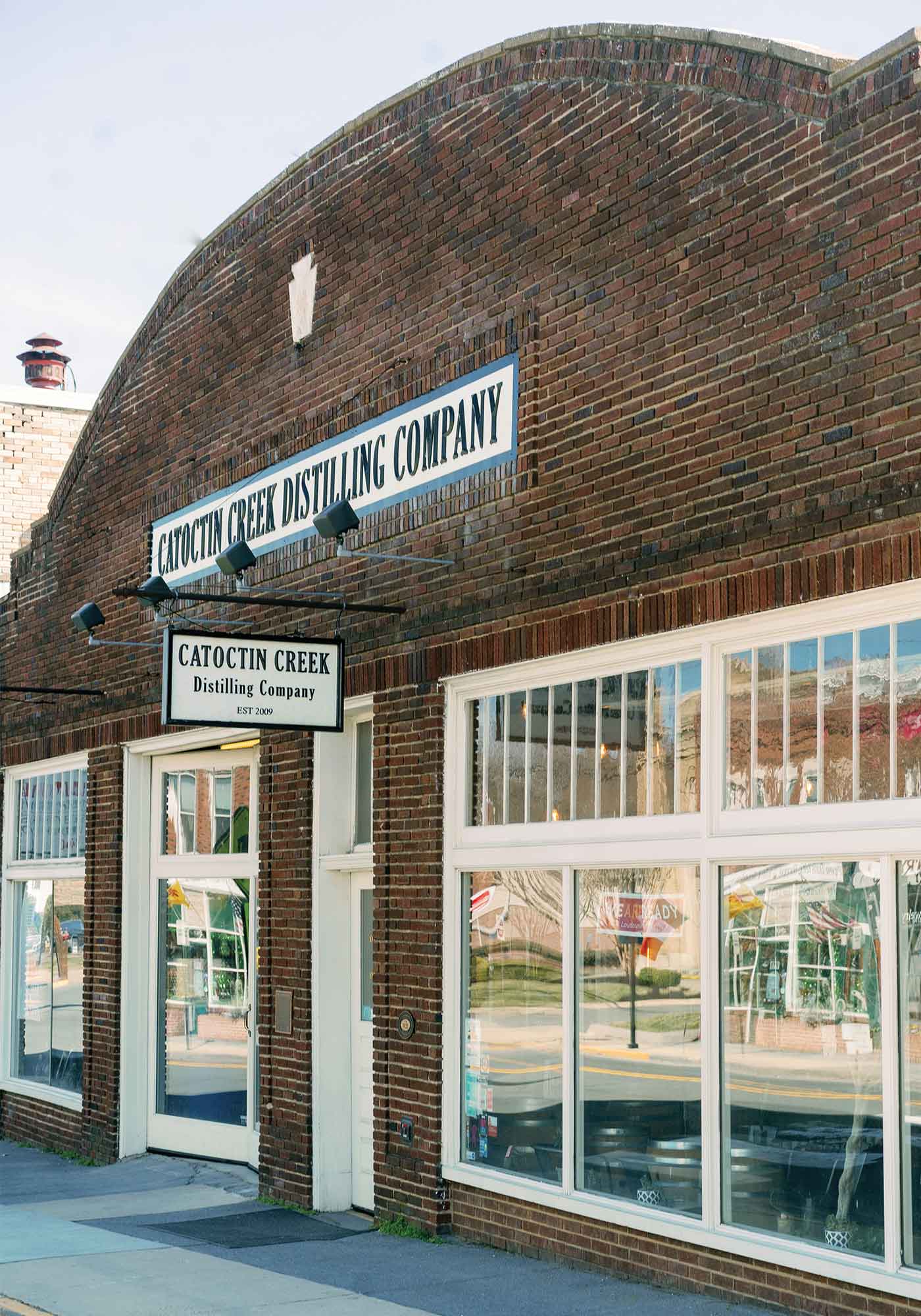 Staying local,
however
, means more to the Harrises than
just
agricultural business.
One of their oldest collaborators is
Fabbioli Cellars in Leesburg
, VA with whom they produce their Pearousia Pear Brandy
.
This brandy is part of their Creek Fruit Brandies line, made at the distillery from 100 percent state-sourced fruits
. They are a favorite among customers.
The most recent addition to the line is the Quarter Branch Apple Brandy, made together with Blue Bee Cidery in Richmond
. Catoctin Creek distills the fermented cider and ages it for two years.
In a
truly
reciprocal partnership, some of the finished brandy is then sent back to Blue Bee Cidery, who turn it into a fortified spicy dessert cider called Firecracker
.
The distillers also reach out to Virginia-based breweries for their own projects and whiskey series. Becky explains, "We do a bunch of collaborations with different brewers. Right now, we're actually in the process of selling our Colossal X, which was a collaboration with Port City Brewing Company, Alexandria. They created an American Barley Wine to celebrate their 10th anniversary." The whiskey release with Port City Brewing Co. is part of Catoctin Creek's American Malt Whiskey Series, an ongoing project where the distillery partners with regional brewers to create limited batches. Their next release in this series is a dual project—Wonder Wheel and Midnight Confession, two collaborations with Catoctin Creek and MacDowell Brew Kitchen in Leesburg.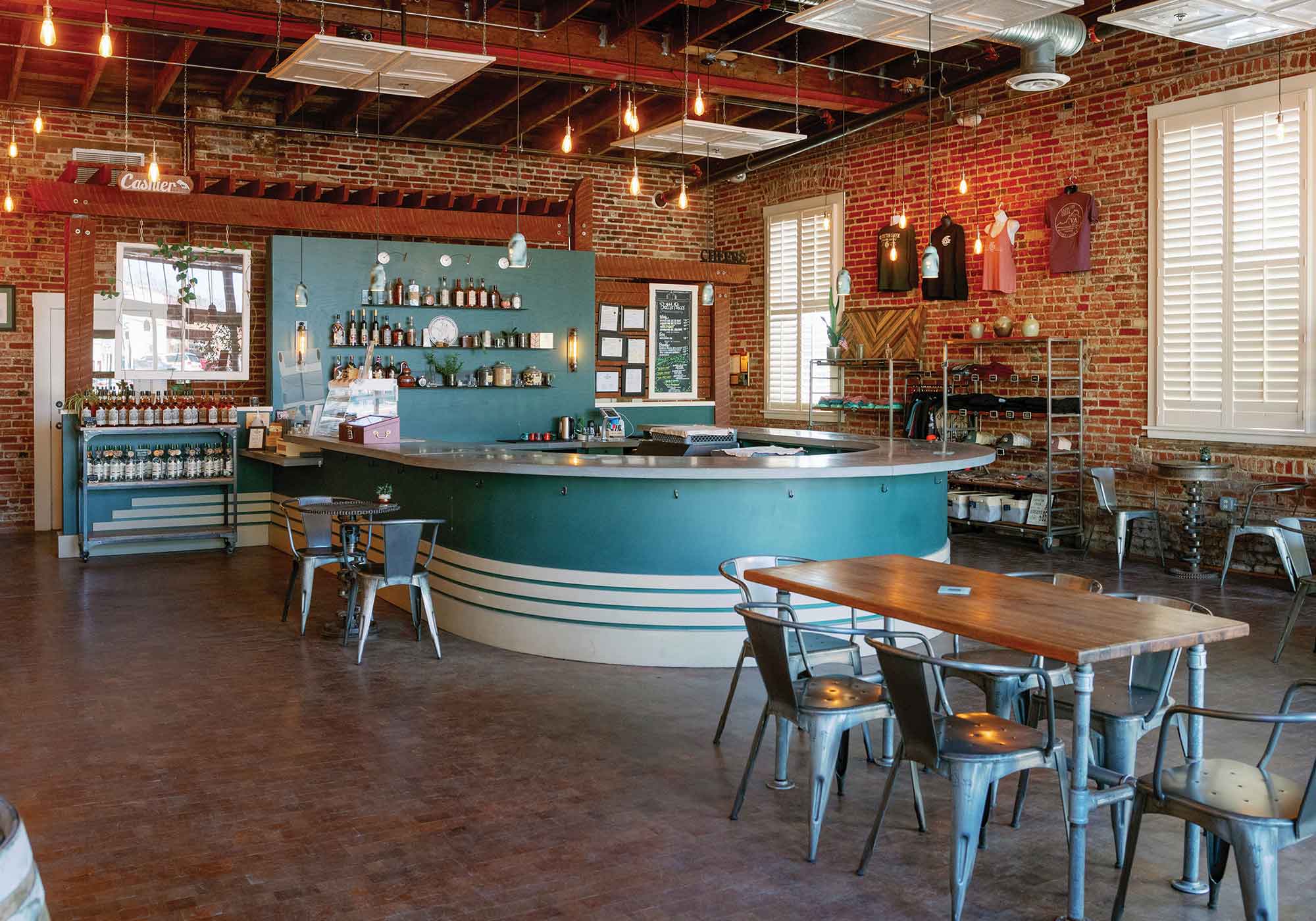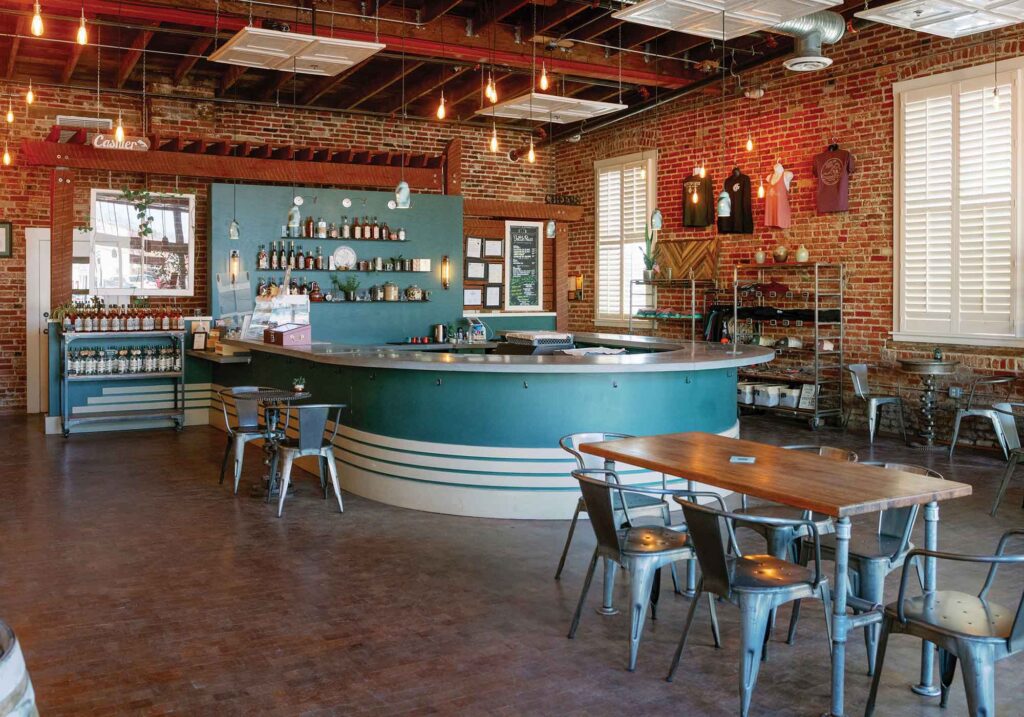 Unique Whiskey in Virginia
While the American Malt Whiskey Series is an ongoing passion project of the Harrises, customers can also look forward to limited-release series of all varieties. In May of 2021, Catoctin Creek released a whimsical collaboration with Richmond's GWAR. GWAR, a self-proclaimed intergalactic heavy metal band, reached out to the distillery to create a spirit as unique as their sound. The result is Ragnarök Rye, a 92-proof whiskey that combines rare grains and water from Antarctic ice before aging in new white oak for a clean and crisp flavor palate.
Catoctin Creek Distilling Company is even further involved in the community. When the going got tough during COVID-19, the distillers got creative with the release of online classes, tutorials and tasting packs. Their series "The Art of the Cocktail" amassed so much interest that they renewed classes throughout the spring and into the summer months.
The distillery provided tasting packs or spirits for sale to enjoy alongside a live stream with Scott, discussing everything from cocktail assembly to literature. Becky said of the series, "It's more than just a class, it's a social gathering. It doesn't even require you to use our products, you can use what you have at home. Don't worry about it, don't sweat the small stuff! It's about having a good time."
GWAR, a self-proclaimed intergalactic heavy metal band, reached out to the distillery to create a spirit as unique as their sound. The result is Ragnarök Rye, a 92-proof whiskey that combines rare grains and water from Antarctic ice before aging in new white oak for a clean and crisp flavor palate.
Providing for the community has more than one meaning to the Harrises, who launched a new philanthropic engagement in 2021. Becky works with the American Craft Spirits Association, who launched an initiative and companion nonprofit called STEPUP. The nonprofit aims to tackle the lack of diversity among the distilling sector. She, along with many members involved with the Association, saw the status quo as an injustice to the industry and consumers alike. "When people of different backgrounds get involved, they bring their own perspectives and flavors to the industry. They could bring things to the table and provide points of view that have been overlooked, and customers that have been overlooked." The program aims to find ways to set up educational resources and opportunities in the distilling sector that were not previously available.
Catoctin Creek Distillery's Vision for the Future
While Becky and Scott Harris remain focused on their community engagement and commitment to locally sourced ingredients, a surprising outcome of COVID-related policies has seen national expansion of their Virginia whiskey. Due to emergency business protocols to help relieve small businesses in 2020, distilleries are now able to ship their spirits nationally. Interested customers can now find their favorite Catoctin Creek spirit in retail outlets across the country.
This shift in legislation, especially the permanent reduction in excise tax, aligns perfectly with the future that Becky sees for the distillery. Their vision is to make their spirits available across the nation and even in Europe, as well as add to their impressive list of awards and acknowledgments, some of which include Fox News, the Travel Channel, the World Whiskies Awards and more.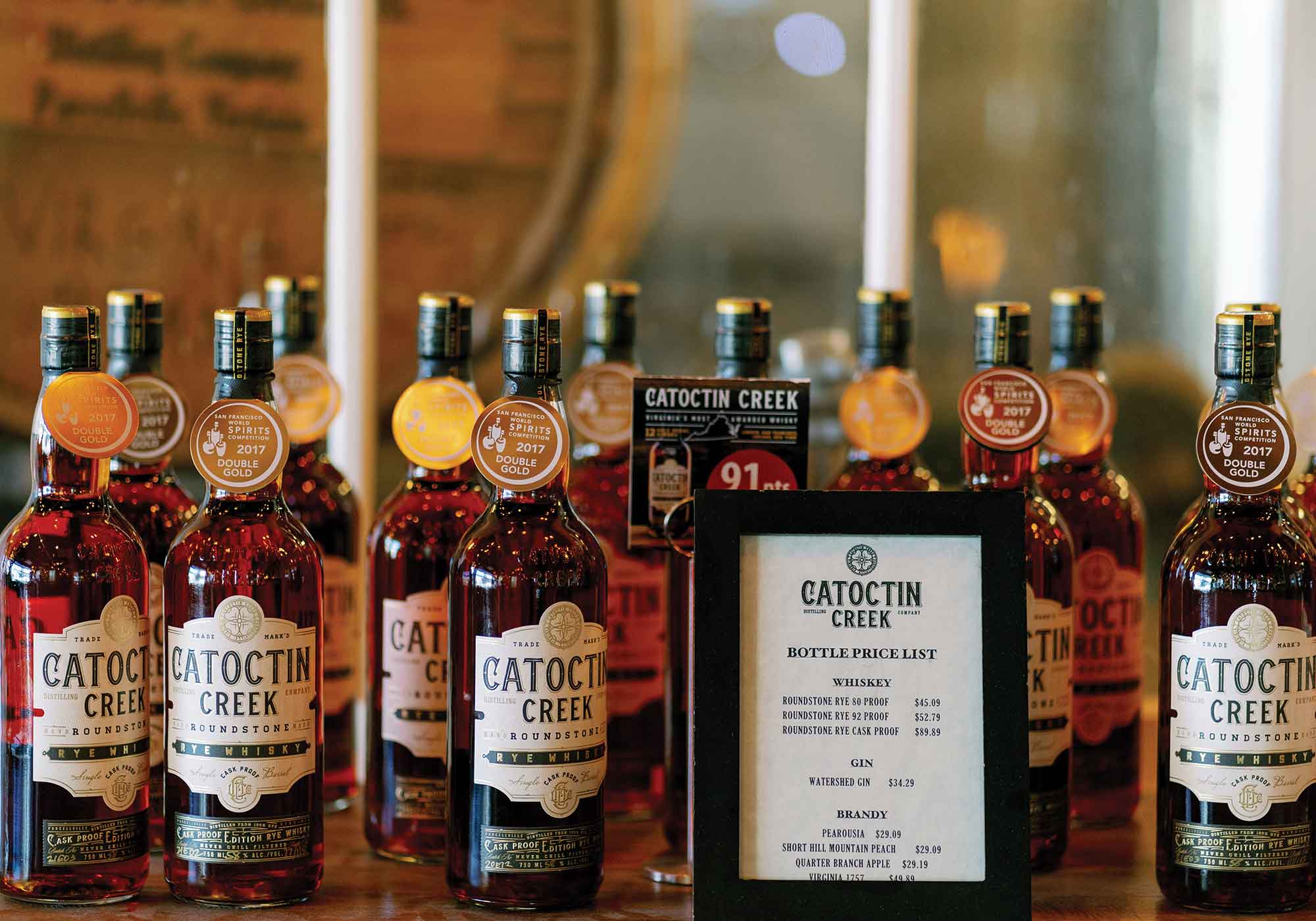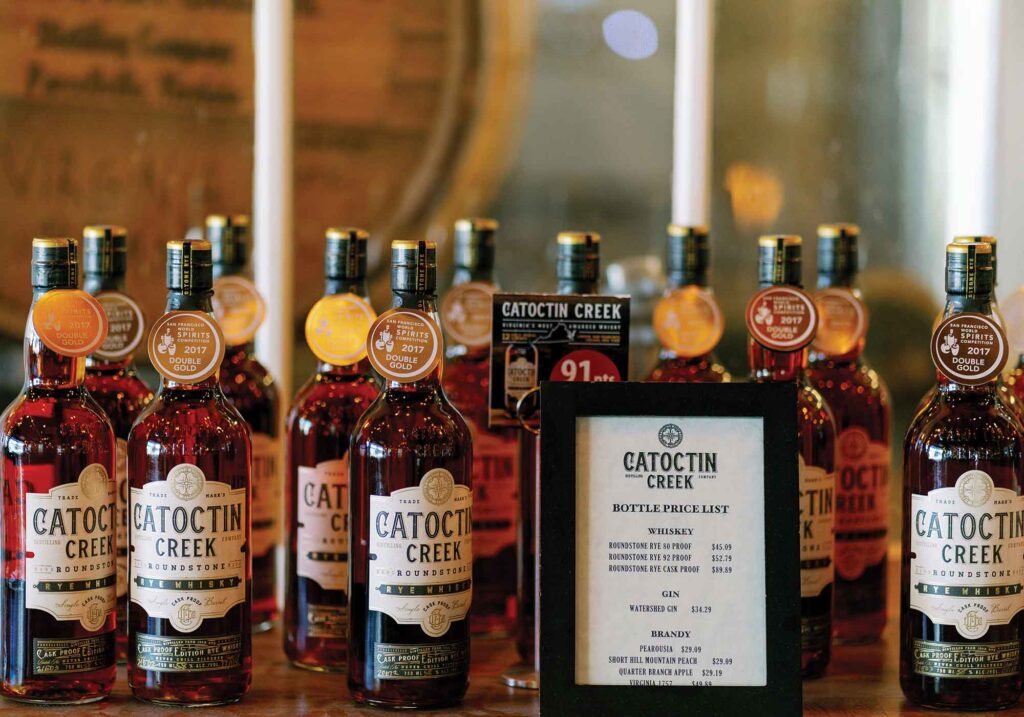 As far as upcoming expansion goes, the Harrises have their eyes set on investing in equipment to make this dream possible. "Right now, we have the time to work on increasing our production both locally and nationwide. We want to grow our operations on a grand scale, but first we have to start with growing on what we already have." ~
MANDY REYNOLDS has a master's in arts management and a bachelor's in history, enjoys reading and is an avid traveler. Having grown up in the Shenandoah Valley, she appreciates how much the area has to offer.
BETH SELIGA of 3 Cats Photo began her photography career with the exhilarating rush of photographing professional cyclists from the back of a motorcycle. Her work was featured in Sports Illustrated, USA Today, Wine & Country Weddings and Pro Cycling, among other international publications. The recipient of multiple Recognition of Merit awards and a 2nd Place award in the senior category, presented by the National Association of Professional Child Photographers, she focuses on fine art wedding, portrait and senior photography.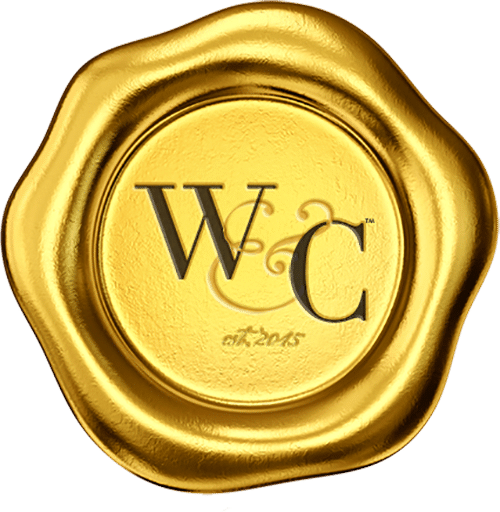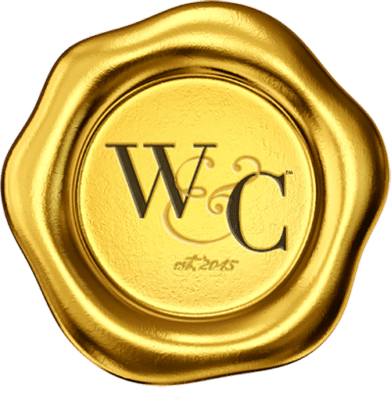 Virginia Wine & Country celebrates elevated living in Virginia Wine Country. Virginia Wine & Country Life is a semi-annual luxury print magazine with a full digital presence. The Virginia Wine & Country Gold Book is an annual guide to the top award-winning wines, wineries and experiences in Virginia Wine Country. The annual Virginia Wine & Country Wedding Planner is an art book of elegant Virginia weddings. The brand includes the Virginia Wine & Country Shop in Ivy, Va. It is a beautiful lifestyle boutique that brings the pages of the magazines to life. Virginia Wine & Country tells the stories of Virginia wineries, the farm-to-table movement, luxury travel, entertaining, art and the elegant country lifestyle. Ivy Life & Style Media also provides branding, web design and PR services for the wine industry.