Loudoun is beautiful all year round, but spring is particularly special. Fields turn a luminous green, the flowers bloom and residents emerge from winter cocoons to attend garden shows and cheer on the horses at spring races. Add in farm stores overflowing with fresh produce and a slate of new Rosés coming online at Virginia wineries, and you can see why D.C.'s Wine Country® has a spring in her step. Read on for upcoming 2021 events and attractions in Northern Virginia's wine country.
WHERE TO GET PLANTS & FLOWERS
Spring Native Plant Sale
Spring flowers mean more than beautiful bouquets. It's the perfect time to choose the right plants for your own garden. Held at Morven Park on April 10, 2021, this annual event features shrubs, trees, vines and ferns native to Virginia, as well as native plant experts to help you choose the right plants for your garden. Among vendors to look out for is Watermark Woods Nursery from Hamilton, who grow and sell everything from hydrangeas and rhododendrons to bottlebrush and chokeberry. Bring boxes to carry your plants home. For more info, click here.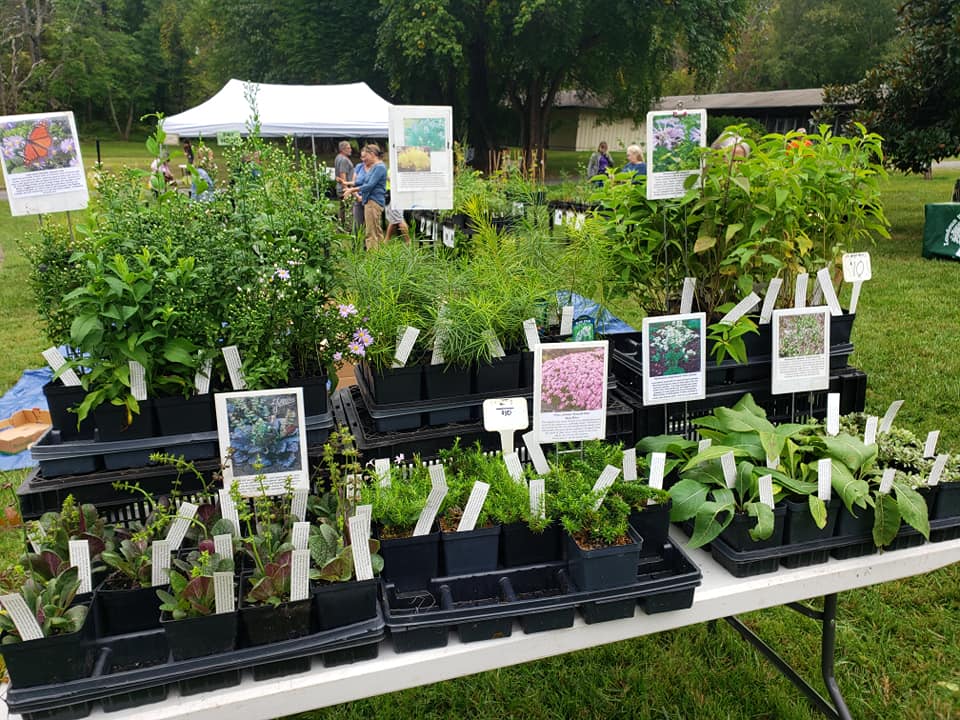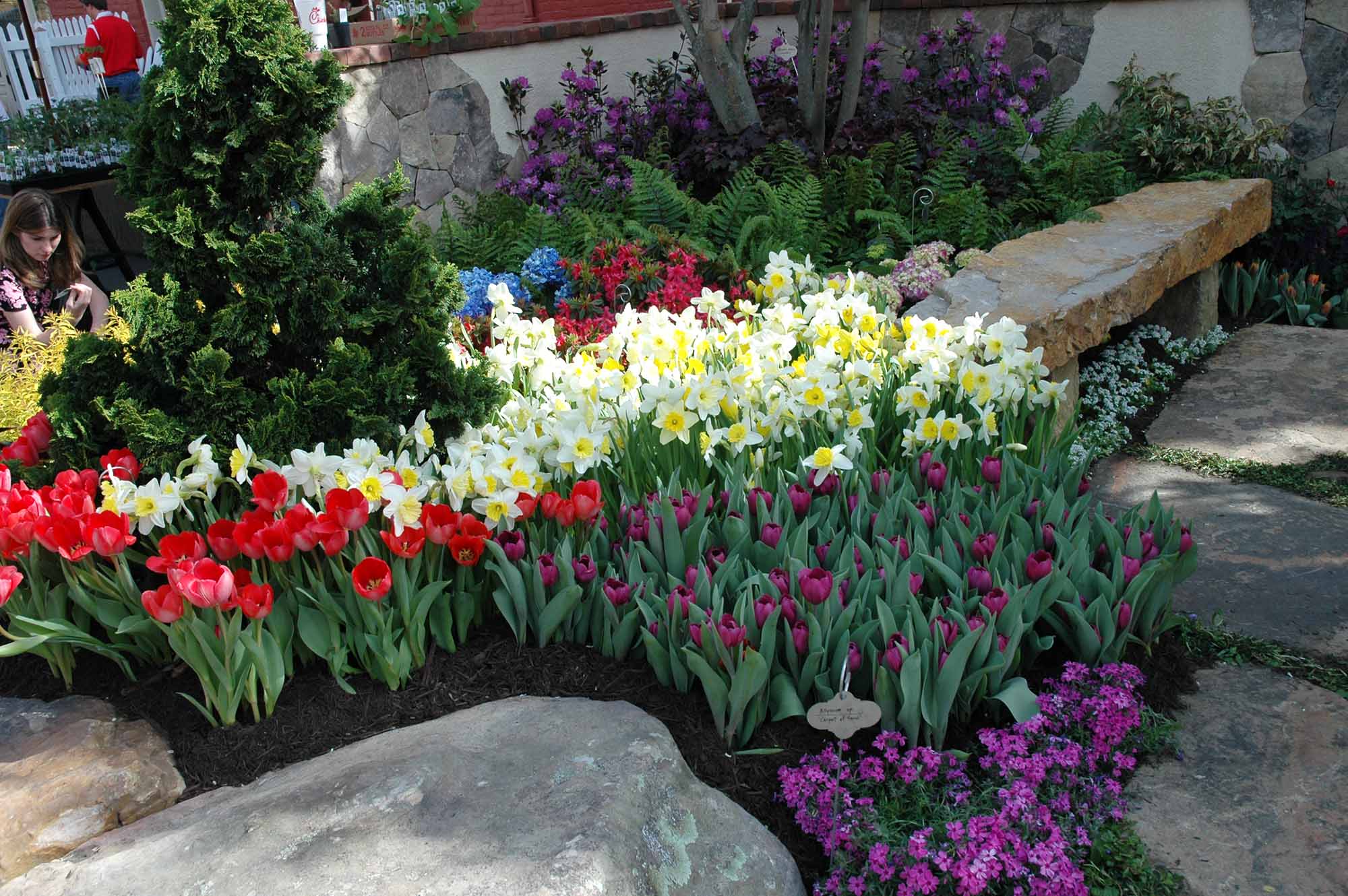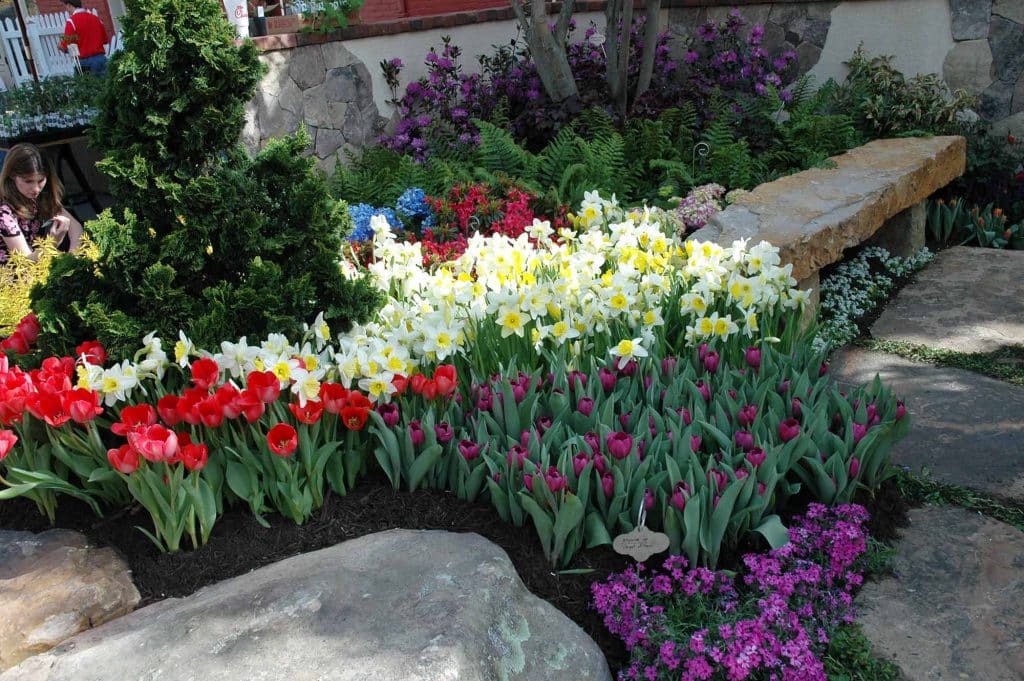 Leesburg Flower & Garden Festival
Founded in 1990, the 31st edition of this sweet-scented extravaganza this year takes place at Ida Lee Park from April 17–18, 2021, as opposed to in downtown Leesburg due to limits on crowd size. An annual rite of spring in Loudoun, the show features floral designers, flower growers, landscapers, gardening suppliers, plant sellers and much more, as well as live music, food stands and entertainment for kids. Grab your wagon and stroll through displays of some 60 vendors selling everything from bluebells and cherry blossoms to potted palms and geraniums. Tickets for this year's event must be bought in advance. For more info, click here.
Mother's Day at Hope Flower Farm
Internationally-renowned Floral Designer Holly Chapple of Hope Flower Farm outside Waterford opens her gates to visitors Mother's Day weekend, May 7–9, 2021. Guests must buy a fresh flower bouquet to gain admittance, but once in they can picnic on the lawns, stroll the blooming gardens, take pictures next to a flower installation Chapple is creating, and visit the flower shop on the farm to browse or purchase vases, ribbons, hand-made soaps and, of course, Chapple's stunning floral arrangements. For more info, click here.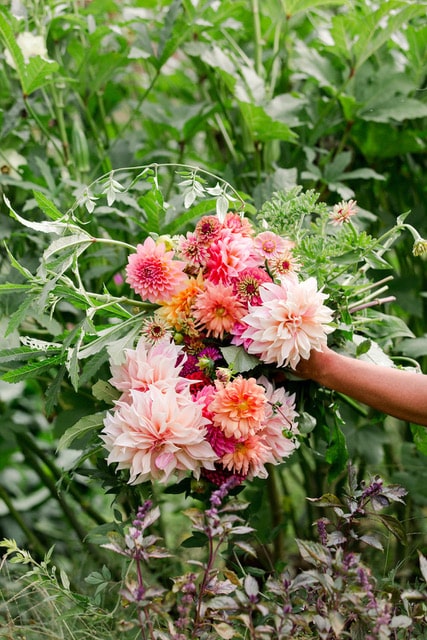 UPCOMING EQUESTRIAN EVENTS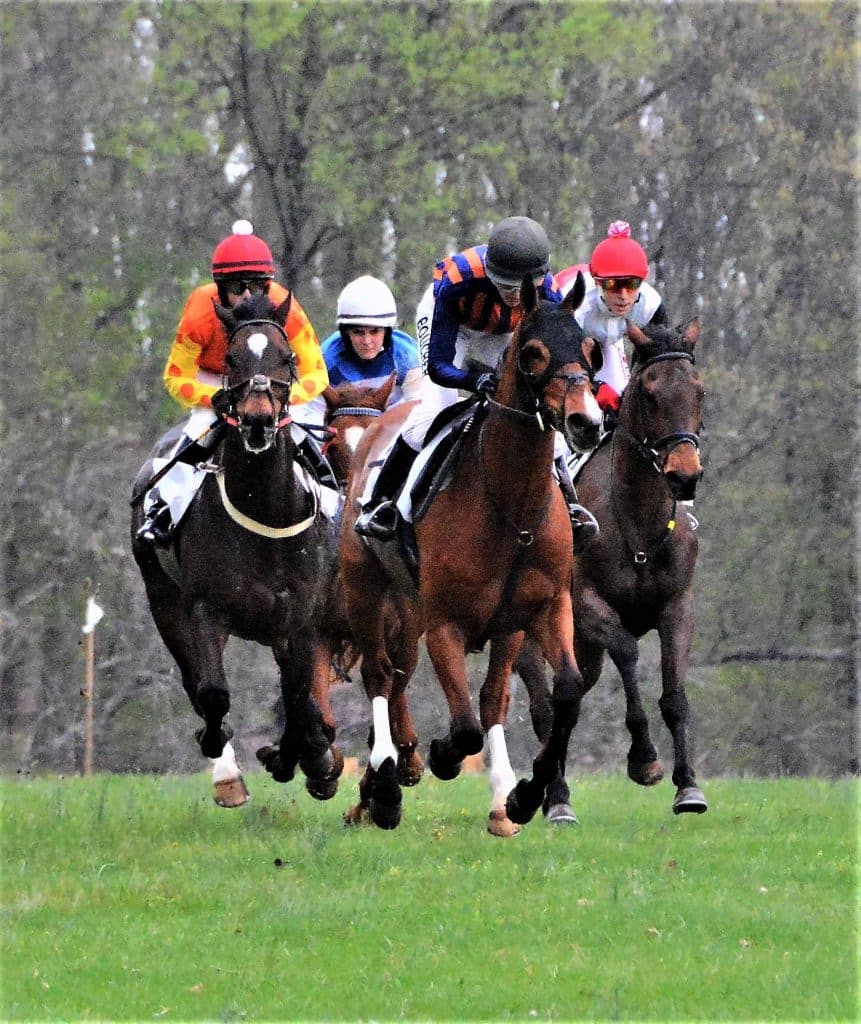 Loudoun Hunt Point to Point
Usually hosted at Oatlands Historic House & Gardens, this year's Loudoun Hunt Point to Point—now in its 54th year—will take place on the grounds of Morven Park Equestrian Center north of Leesburg on April 18, 2021. The event features seven thrilling flat and steeplechase races, as well as the Mrs. George C. Everhart Memorial Side Saddle Race, the first side saddle-only race to be held in the U.S. Riders from across the country come to take part, and fans in glamorous spring country attire set up tables and garden tents to enjoy picnics and local craft beverages while cheering on the horses. For more info, click here.
Middleburg Spring Races
Glenwood Park north of Middleburg hosts the flagship event on the Loudoun social calendar: the Middleburg Spring Races on May 1, 2021, as synonymous with the season as dogwoods and daffodils. The famous Alfred Hunt Steeplechase course is inspired by fences found at New Zealand and French race, meets while the event itself is based on the original fox hunt point to point meets dating back to 1911. Join race aficionados and glamorous designer-dressed fans from Loudoun, D.C., Baltimore and beyond as they picnic around the track, tailgate from Range Rovers and cheer on some of the fastest hurdle horses in the world. The blue chip race on the day is the prestigious $75,000 Temple Gwathmey, which was originally run in Rolling Rock, PA, and later Belmont, NY. For more info, click here.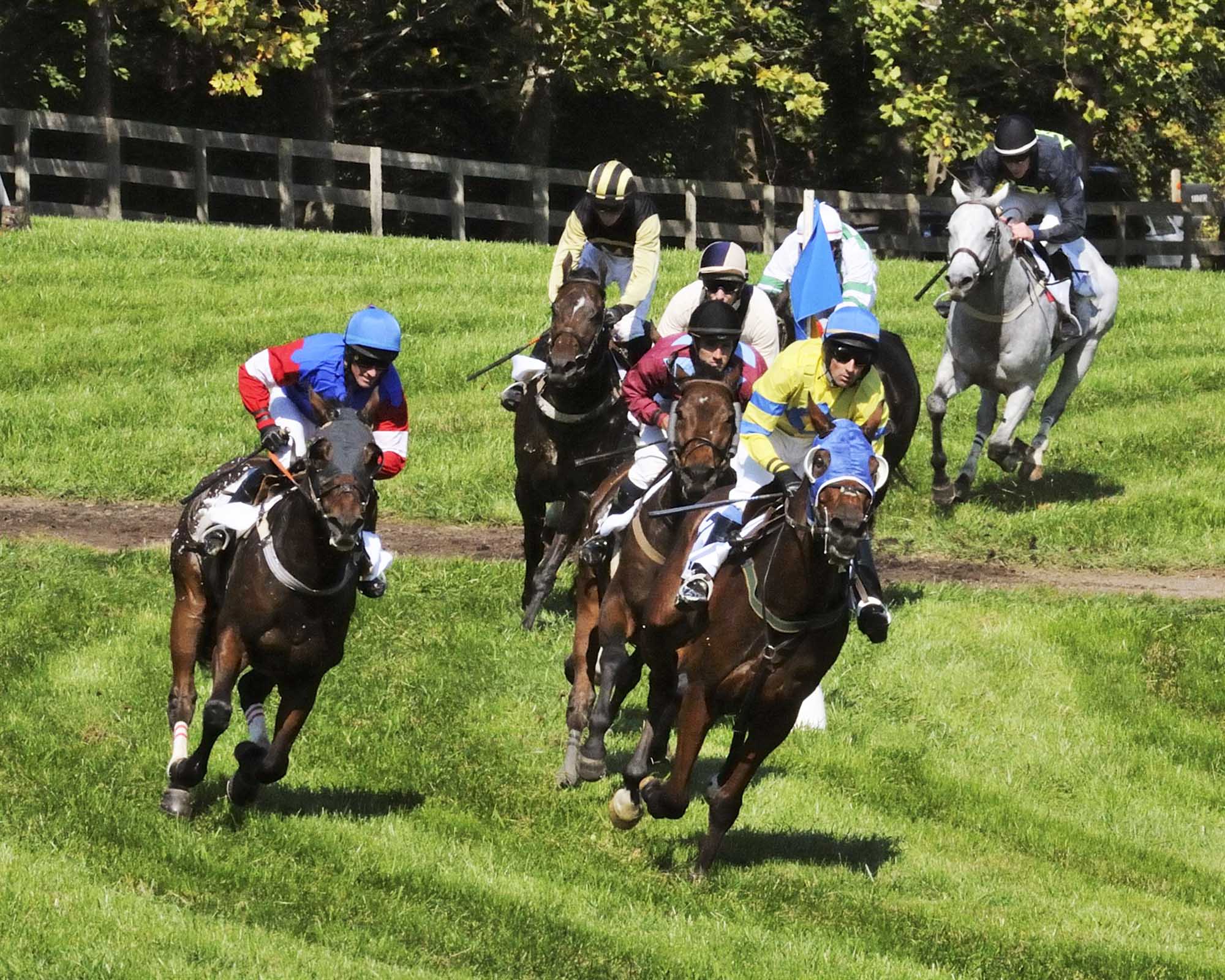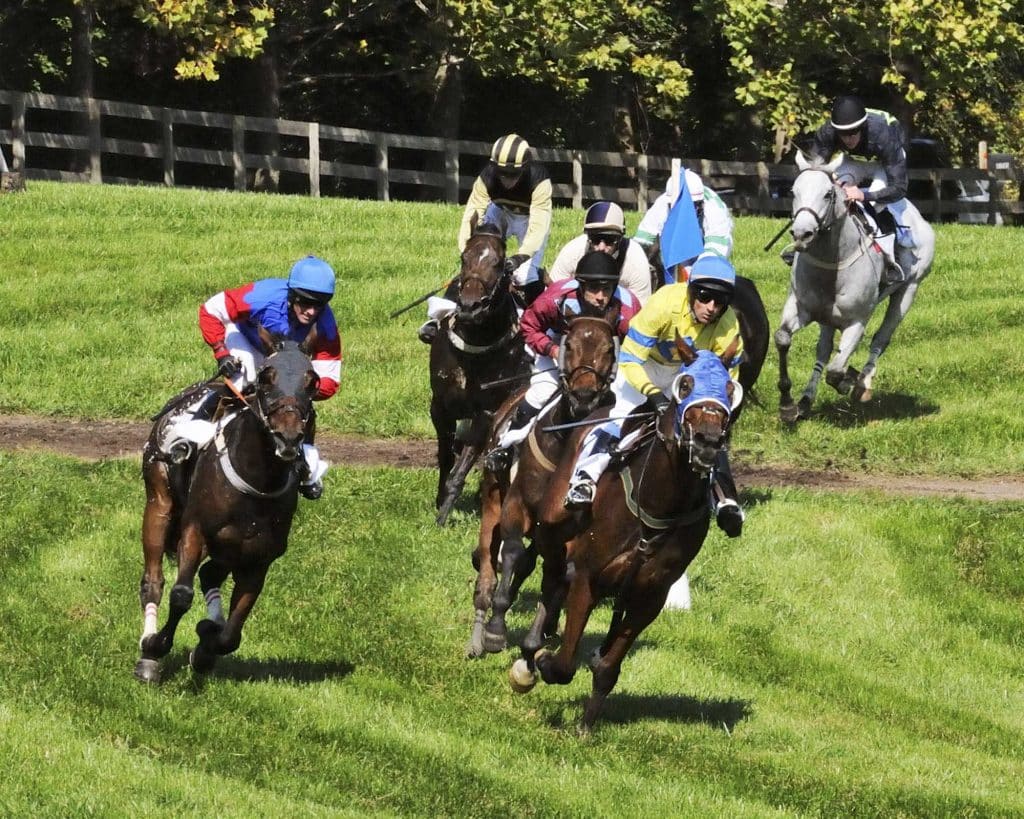 ON THE FARM OUTING IDEAS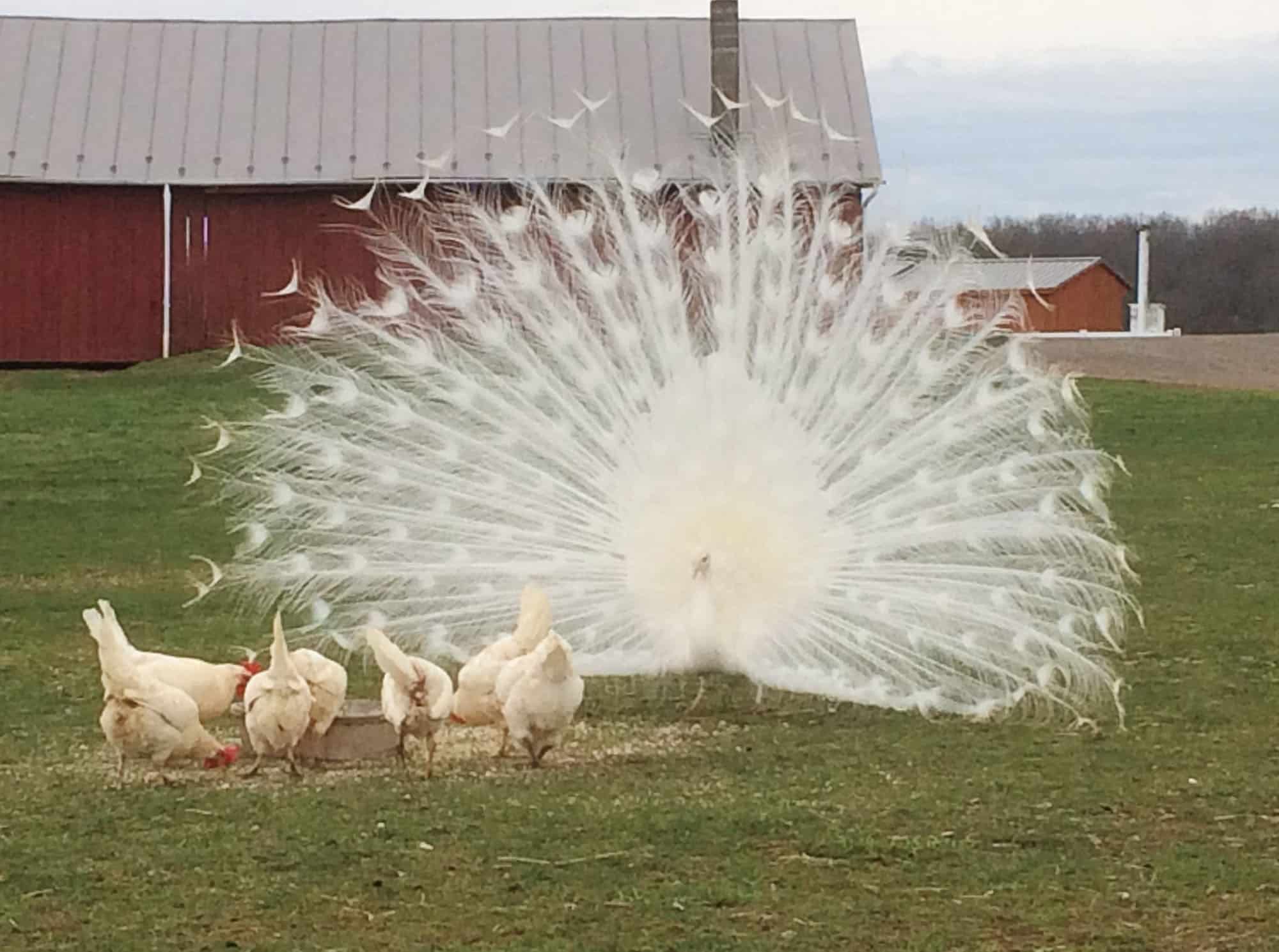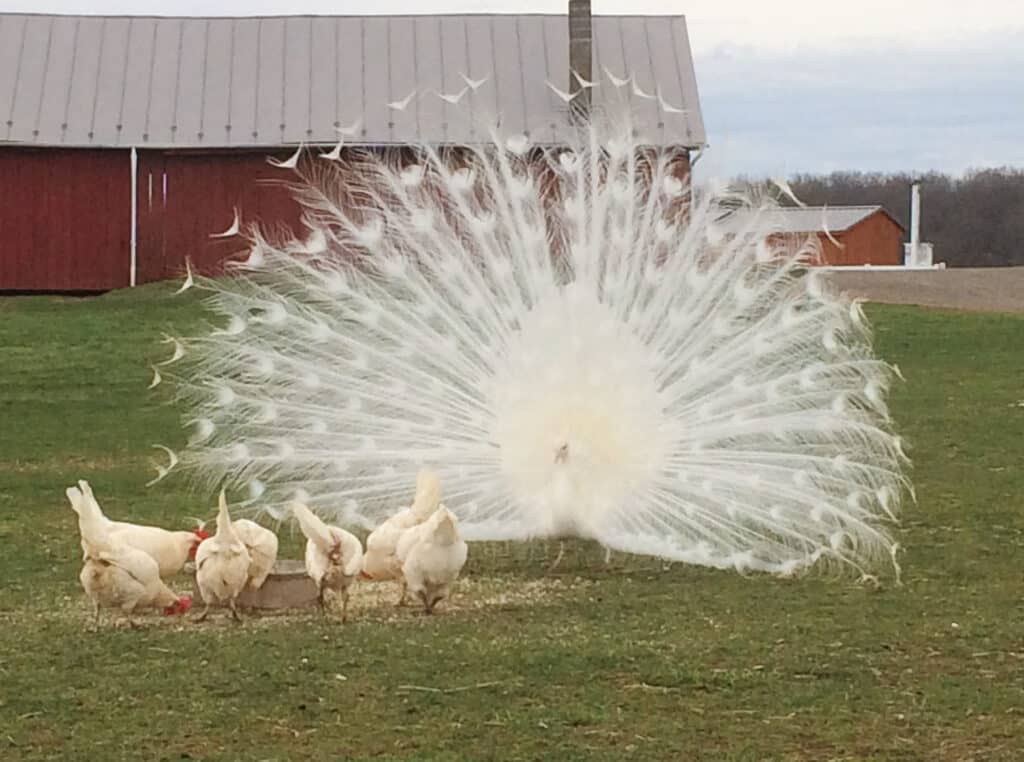 Be A Farmer for A Day
We all love fresh farm produce, but have you ever wondered how hard farm work is and what it entails? Temple Hall Farm Regional Park in Loudoun County is holding a "Farmer for A Day" program spanning seven afternoons through April. Get your mud boots on and head to this park and working farm near Luckett's, where you and your friends or family will get to feed the livestock, tour the grain fields and gardens, and learn from the staff about daily routine, weather patterns, planting and harvesting. You will also learn about the rich agricultural history of the county that was known as the "Breadbasket of the Revolution" in the late 18th Century for the amount of grain it supplied to George Washington's Continental Army. For more info, click here.
Farms & Farm Stores
Loudoun's rural farm stores and farmers markets are open all year round, but the arrival of spring brings a bounty of new produce. Pick up fresh fruit, vegetables and baked goods from popular Paige's Pitstop near Hamilton, or attend the weekend Eat LoCo Farmers Market at One Loudoun in Ashburn, where the stands offer everything from bread and charcuterie to locally-farmed pork chops and rib eye steaks. Alternatively, go right to the source at historic Georges Mill Farm in Lovettsville, where they make superb cheeses like chevre, feta and blue with milk from the goats on the farm. While you get your cheese fix, your children get to snuggle and feed the spring litter of goats. For more info, click here.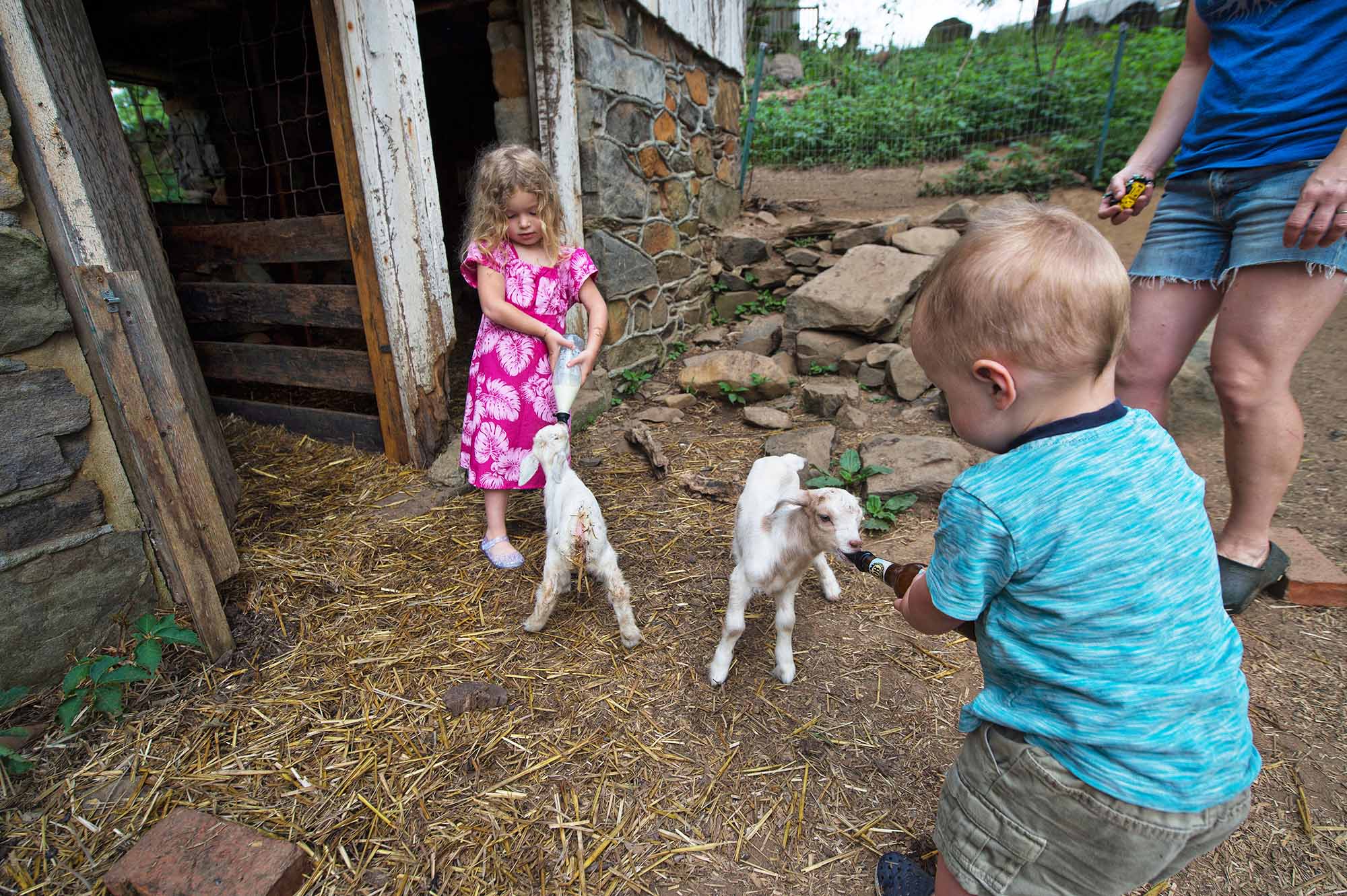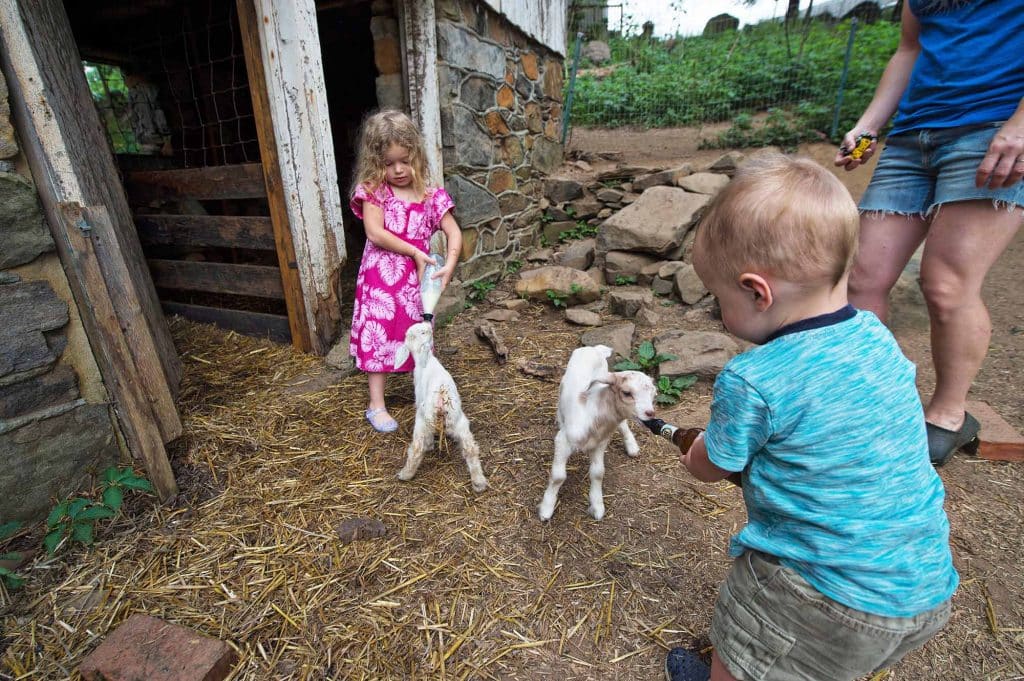 ALL ABOUT VIRGINIA WINE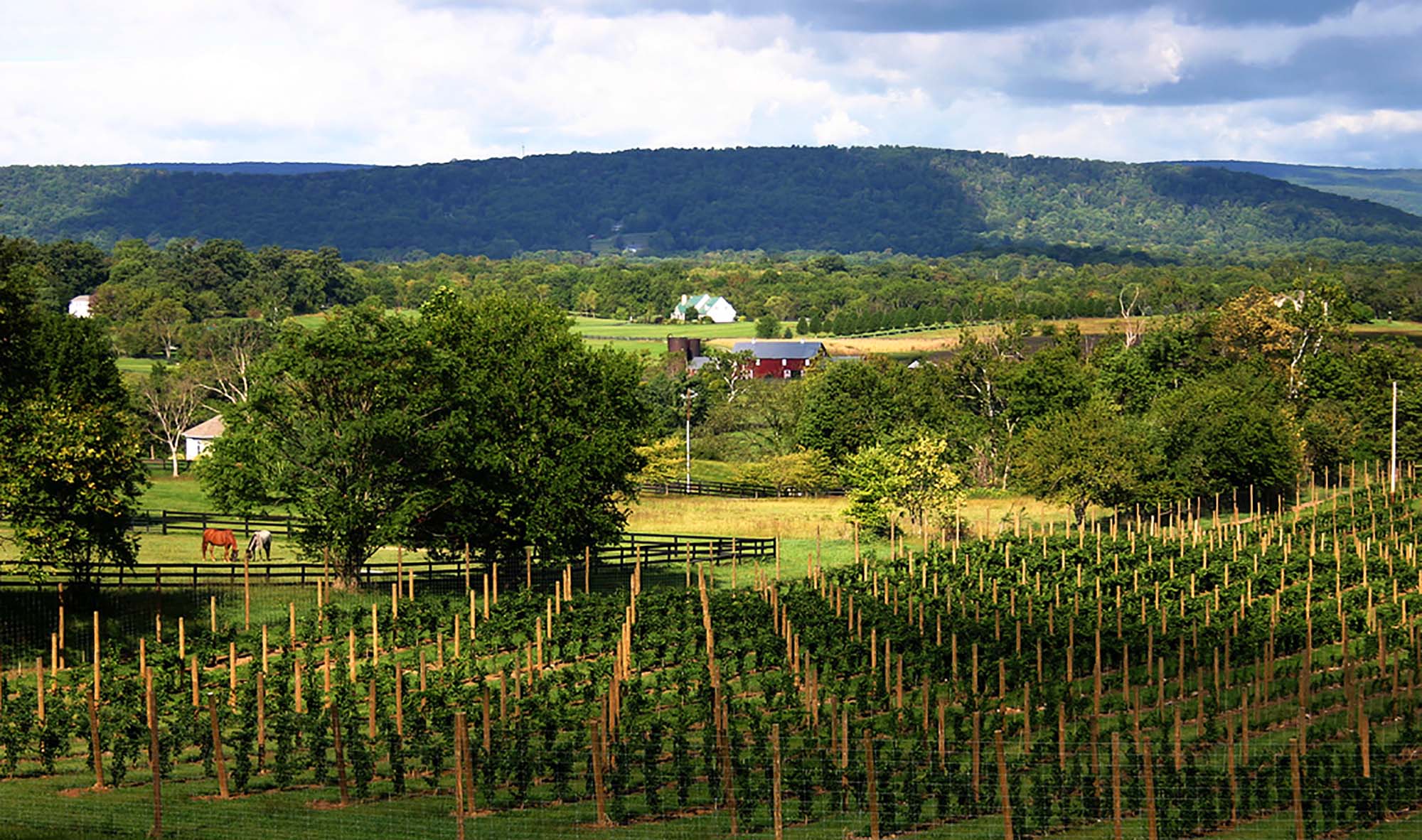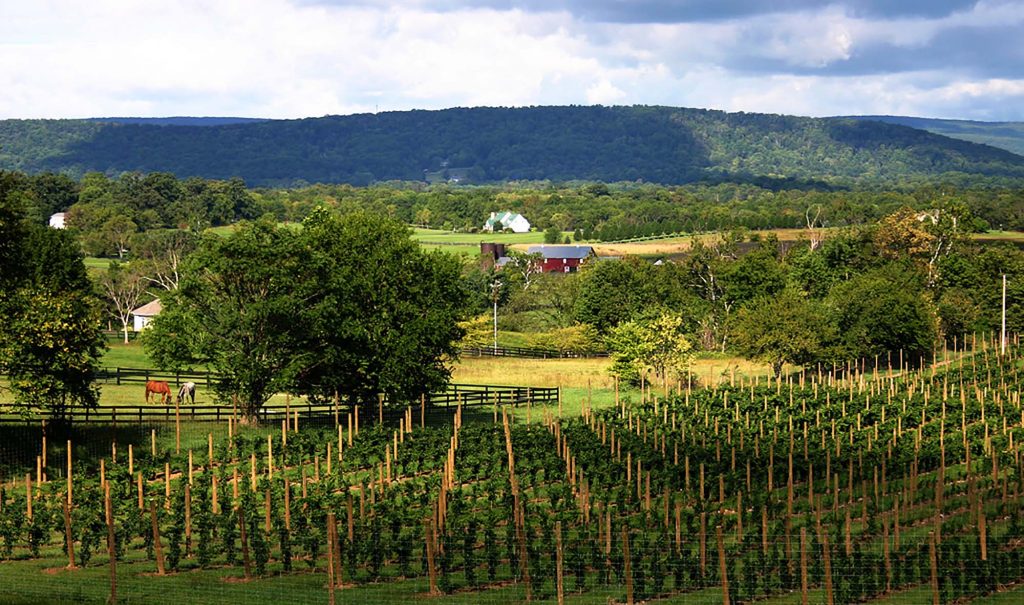 A Rosé by Any Other Name
No visit to Loudoun is complete without a tasting at a winery or vineyard. While Fall is when most new vintages come available, spring is renowned for being the season for Rosé, and dozens of Loudoun County wineries are perfecting this delicate pink-hued tippler. Try the crisp and summery 2019 Sunset Rosé from Sunset Hills Vineyard, the 2018 Coteaux Burgundy Rosé from Stone Tower Winery inspired by the Burgundian village of Pommard, or make your way to Greenhill Vineyards in Middleburg to imbibe their 2019 Rosé with its hints of tropical fruit and blood orange rind.
Looking for a place to stay in Loudoun County or other charming adventure ideas? Staying at a bed and breakfast is a favorite choice of lodging when you need a relaxing escape in Virginia wine and hunt country. B&Bs provide unique aspects, such as personalized rooms, rich history, extras and more. See these Cozy B&Bs for Wine Lovers in Northern Virginia for ideas. For other must try stops in Northern Virginia wine country, see these Five Charming Places to Visit in Loudoun. ~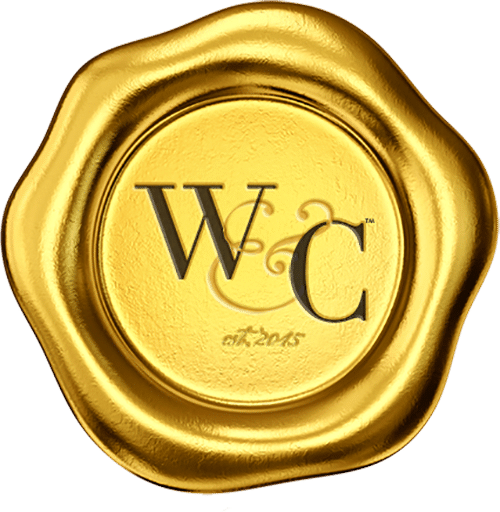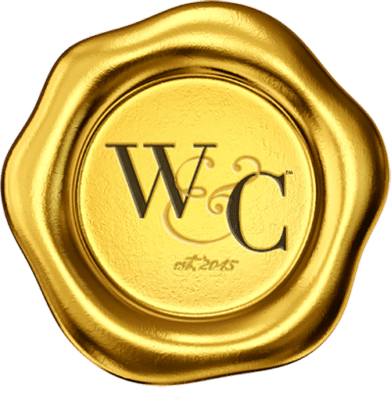 Virginia Wine & Country celebrates elevated living in Virginia Wine Country. Virginia Wine & Country Life is a semi-annual luxury print magazine with a full digital presence. The Virginia Wine & Country Gold Book is an annual guide to the top award-winning wines, wineries and experiences in Virginia Wine Country. The annual Virginia Wine & Country Wedding Planner is an art book of elegant Virginia weddings. The brand includes the Virginia Wine & Country Shop in Ivy, Va. It is a beautiful lifestyle boutique that brings the pages of the magazines to life. Virginia Wine & Country tells the stories of Virginia wineries, the farm-to-table movement, luxury travel, entertaining, art and the elegant country lifestyle. Ivy Life & Style Media also provides branding, web design and PR services for the wine industry.