The Oak Spring estate is open to the public for the first time in 2021 as part of the Garden Club of Virginia's annual Historic Garden Week Tour of Middleburg. Visitors have the opportunity to tour the Upperville estate in Fauquier County of late billionaire philanthropists Paul Mellon and his wife Rachel "Bunny" Lambert Mellon. From the arts and horticulture to education and equestrian sport, the Mellons have left a lasting legacy. Notable for their generosity, as were their families, the Mellons had long connections to many distinguished people who visited them at their home in the heart of Virginia's hunt country. Their guests included everyone from the French designer Hubert de Givenchy to Prince Phillip, Queen Elizabeth, Prince Charles and Princess Diana, as well as John and Jackie Kennedy who grew to be close friends with the Mellons.
The Oak Spring Garden Library
Bunny was extremely well read, particularly in her area of passion and expertise, horticulture. Her collection, which is now in the Oak Spring Garden Library that she created with eminent Architect Edward Larrabee Barnes, includes over 19,000 objects, from rare books and manuscripts to works of art. Dating back to the 14th century topics range from botanical exploration and natural history to landscape and architecture. Today, the property draws visiting scholars from all over the world. The Oak Spring Garden Foundation is in the process of digitizing all of its treasures and you can search for resources online here. 
Throughout Bunny's gardens―both here at Oak Spring and in those she designed for others like the White House Rose Garden, Jacqueline Kennedy's Garden and the Potager du Roi, the kitchen garden of the Palace of Versailles―you can see influences of her extensive study of French gardens visible in their restful, immaculate elegance. Her work was strongly influenced by French gardeners André Le Nôtre and Jean-Baptiste de La Quintinie. She was honored by the American Horticultural Society with a Landscape Design Award and The Veitch Memorial Medal presented by The Royal Horticultural Society. 
Bunny Mellon's Allée & The Art of Espalier
Bunny was an expert at the French technique of espalier (seen above), in which a tree is carefully trained to grow into a controlled shape using a frame or structure. Also illustrated above is her spectacular crabapple allée, another example of espalier, framing the path to the formal greenhouse. She planted it in 1960 after researching an antique French gardening manuscript on growing arbors. Mary Potter crabapples―a variety that remains stunning throughout the seasons with heavy white blooms in the spring and red fruit in the fall―were the ideal choice. The branches have been pleached and woven into a crisscross pattern, and create a lattice-like shadow on sunny days. There are trees in the nursery being grown to replace these, but so far only two have ever had to be replanted.
Here, an espaliered apple tree is thriving in a candelabra form against the white-washed wall, which reflects more sunlight and retains heat overnight allowing its season to be extended. Espalier is often used with fruit trees to allow the best opportunity for fruit to ripen evenly and allow for circulation in our Virginia climate. Bunny, a hands-on gardener, loved to play with shape and light. She was never without her secateurs in her pocket.
This low fence features a petite espaliere at about a foot tall defining the garden beds yet allowing free flow of both air and sunshine and an easy view of the abundant blooms. At the front of the home, just outside Mrs. Mellon's bedroom window is an asian pear espalier.
Bunny Mellon's Oak Spring Gardens
At Oak Spring, three levels of parterres are abloom with roses, peonies, lavender and a bounty of self-seeding perennials and annuals, many of which are happy accidents that Bunny embraced. One of her gardeners happily reminisced that once he pulled a weed from a border only to be chided later by Bunny who'd brought guests down that path especially to see "her dandelion." Many of the beds are bordered by low, clipped boxwood hedges. Today, Bunny's infectious passion for nature's beauty is evident in the work of Oak Spring's staff, such as Horticulturist Judy Zatsick you can be seen around the property, caring for all gardens including the espalier lining the allée (seen above). To see and read more about the other garden elements, click here.
"[A garden's] greatest reality is not reality, for a garden, hovering always in a state of becoming, sums its own past and its future." – Bunny Mellon
Britain's favorite gardener Monty Don traveled to Upperville to see Bunny's lush home while filming "American Gardens" for BBC and writing the book by the same title. Describing her style, he mentioned that "the overwhelming credo was that everything should appear as though it had just naturally fallen into place…albeit helped by the tight control of a precise and very well-heeled hand." 
Bunny Mellon's Greenhouse
The allée leads to the Victorian-style greenhouse by Lord & Burnham, where two glasshouses flank an incredible central pavilion that serves as a welcoming room to sit and rest from gardening with a glass of tea. Floor to ceiling doors do double duty, concealing valuable storage space and a very well-appointed potting bench, as well as providing a canvas for trompe l'oeil murals.
You can just imagine Bunny working here, arranging flowers in her airy, informal style or carefully trimming her famous topiaries. The spectacular murals feature a few of her favorite things—a red geranium, blue sapphire wedding bands, baskets, a French flag, a favorite denim hat and pruning shears to name a few. Fernand Renard, the artist of the trompe l'oeil, began the project in France and completed it on-site at Oak Spring. 
Atop the greenhouse and seen from many points on the property is a spectacular finial. Bunny commissioned her close friend and famed French jewelry designer Jean Michel Schlumberger to design a floral bouquet as the crowning touch for the formal greenhouse. The elaborate sketches were crafted in lead by Robert Bradford. The Mellon's art collection, while varied, was rich in Dutch masters known for their realistic botanical paintings, and this finial is a fine example of artistry capturing natural beauty. Its flowers represent different seasons and some are even past their height of bloom, just a touch wilted—perfectly imperfect. The original lead sculpture was suffering from exposure to the Virginia weather and is now preserved in the library with a careful reproduction serving in its stead as a focal point.
The greenhouse is home to a glorious collection of cyclamen, tender geraniums, dwarf artemisia, white strawberries and, of course, topiaries. Topiaries grew to be Bunny's signature design element and are dotted throughout the property, indoors and out, making elegant focal points.
The Precise Beauty of Topiary
Bunny's understated nature was reflected in her clothes and her meticulously decorated homes. "There was never a sense of too much," marveled famous French designer and close personal friend de Givenchy.
Topiary is a perfect example of the understated elegance for which Bunny was admired, and the art form owes its enduring popularity to her. She loved the "herb trees" as she called them. While recovering from an illness as a young girl, she played with creating round sculptures out of myrtle, rosemary, thyme and other plants, and thus began a lifelong fascination with the horticultural art form. It can take hundreds of hours over years to create perfect specimens. Like bonsai, a topiary is a larger plant that is trained to live in a smaller container. However, Bunny liked to reimagine this favorite of hers. Seen below is a precisely trained topiary tree from a hardy orange, reshaped into something magnificent.
At Oak Spring, Bunny's gardeners kept herb trees in regular production over the decades for her to give as gifts to friends and family, as well as for decorating her own homes. Now, the Oak Spring Garden Foundation continues to fill the greenhouses with topiaries and carries on the teaching of how to create these beautiful living works of art. The most popular plants used for topiary are myrtle, rosemary, curry (Bunny loved its silvery foliage), teucrium, serissa, euonymus and thyme, all of which are woody perennials that can tolerate intense pruning. For those who'd like to try their had at creating a topiary of their own, Oak Spring Foundation Gardener Todd Lloyd, who worked with Bunny for 30 years, recommends beginners start with rosemary. It's not only hardy and naturally bug deterrent but also grows quickly. 
If you'd like to learn more about how to create topiary from the experts at Oak Spring Garden Foundation, they've created a wonderful instructional video that can be found here and occasionally host small workshops.
Oak Spring Garden Foundation
Under the care of the Oak Spring Garden Foundation, Bunny and Paul Mellon's estate is being carefully preserved for future generations. The two were drawn together by their love of the outdoors and passions for gardening, agriculture and equestrian sports. While Paul could often be found with his prize-winning thoroughbreds in the broodmare barn, Bunny would be working nearby, pruning apple trees or planting in her extensive flower beds while cattle peacefully browsed the pastures. Oak Spring will charm any garden lover, and it continues to be carefully restored and preserved so it can give the same feeling of serene peace and elegance that Bunny imbued to other horticulturists and garden enthusiasts.
The Other Middleburg Garden Tours
As a member of GCV, Fauquier and Loudoun Garden Club partakes in the annual Historic Garden Week that opens up gardens throughout Virginia to visitors from all across the country and globe. Tickets to tour Oak Spring sold out quickly, as did tickets to the other properties on the Middleburg Tour—White Hall and Ashleigh. Both spectacular Greek Revival homes that sit on grand private estates with extensive landscapes have never before been featured on the tour. White Hall is tucked into the sweet village of The Plains, welcoming guests with a large neoclassical portico and a grand foyer that spans the length of the house. After being a family-owned property for more than 100 years, White Hall's current owners began loving restorations in 2018 that include extensive plantings of specimen trees and lovely beds to complement the existing mature landscape.
In nearby Delaplane, tour-goers will have the opportunity to hear a short talk about Chief Justice John Marshall as this land was once part of his estate. The formal gardens are given structure with carefully-trimmed boxwoods and tall hollies and is supported by overflowing beds of perennials accentuating sculptures. Allées and arbors are dazzling in their spring blooms. Recent additions to the garden include a reflecting pool and fountain design by landscape Architect Barry Starke. Guests on the tour will be near the charming town of historic Middleburg in Loudoun County, where they will find many lovely boutiques and antique shops to browse, coffee shops and restaurants for refreshment, charming places to stay, and nearby award-winning vineyards and breweries for other weekend adventures.
To keep everyone safe, tours are welcoming smaller groups, but there are still many opportunities to get out and see beautiful gardens and natural spaces. Keep an eye out for Book 12 of Wine & Country Life for an exclusive interior tour of the Mellon's newly-renovated home.. To view more stunning properties in Virginia wine and horse country, see our home and garden section, where you will find decorating inspiration and garden trends.  ~
A special thanks to Sir Peter Crane, Max Smith and Judy Zatsick of the Oak Spring Garden Foundation for sharing their wealth of knowledge and resources.
JENNIFER BRYERTON, our co-publisher, grew up in a family of farmers and gardeners. She carries on the tradition at her home in Ivy, where beehives and a chicken coop dot the lawn, and borders are filled with roses, peonies, lavender, hydrangea, clematis, daisies and more with herbs tucked amongst them for the kitchen.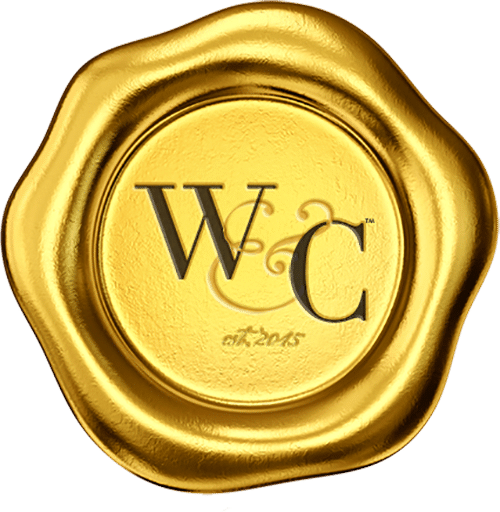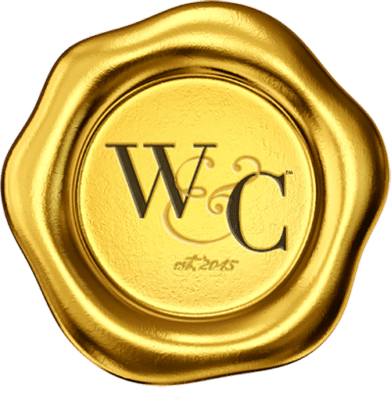 Virginia Wine & Country celebrates elevated living in Virginia Wine Country. Virginia Wine & Country Life is a semi-annual luxury print magazine with a full digital presence. The Virginia Wine & Country Gold Book is an annual guide to the top award-winning wines, wineries and experiences in Virginia Wine Country. The annual Virginia Wine & Country Wedding Planner is an art book of elegant Virginia weddings. The brand includes the Virginia Wine & Country Shop in Ivy, Va. It is a beautiful lifestyle boutique that brings the pages of the magazines to life. Virginia Wine & Country tells the stories of Virginia wineries, the farm-to-table movement, luxury travel, entertaining, art and the elegant country lifestyle. Ivy Life & Style Media also provides branding, web design and PR services for the wine industry.