This year's Historic Garden Week (HGW) in Virginia marks the 90th year of the springtime event that celebrates and supports Virginia's public gardens all across the Commonwealth. The largest statewide event of its kind across the entire United States, Historic Garden Week is organized by the Garden Club of Virginia (GCV) whose mission since its inception just over a century ago, in 1920, has revolved around the restoration and preservation of historic landscapes as well as collaboration to share knowledge and spread passion about gardening.
Garden Club of Virginia Restoration Projects
One of this year's highlights is a showcase on the exceptional restoration work that GCV is supporting. Since the organization's inception it has completed 129 restorations at 52 different public spaces in Virginia. Each project beautifying and preserving the history of the state. Its first restoration was at George Washington's sister's home in Fredericksburg in 1929 and the organization is committed to continuing its work throughout the Commonwealth with more recent restorations in 2022 at Enchanted Garden at the Poe Museum, Reveley Garden at William & Mary and Second Terrace of the East Garden at Stratford Hall with its spectacular boxwood parterres installed by the GCV in the 1930's originally.
"The work of the Garden Club of Virginia restores and preserves gardens and landscapes that might otherwise be forgotten. These sites provide a connection to our shared history and cultural heritage," said Jean Gilpin, chairman of the GCV's Restoration Committee.
The club's inspiring restoration efforts involve collaborating with GCV's landscape architect to ensure that gardens are authentically restored using documentation with historic details when it is available, that landscape settings are appropriate for the period and that specific features of the garden or landscape are accurately restored. Comprehensive research and planning are an integral part of the process.
"The work of the Garden Club of Virginia restores and preserves gardens and landscapes that might otherwise be forgotten. These sites provide a connection to our shared history and cultural heritage."
Free Garden Tours at Restoration Sites
In anticipation of this year's anniversary, GCV is putting a spotlight on historic restoration work, and in doing so, has garnered an additional incentive for visitors to tour these extra special garden restoration sites.
"The GCV restoration committee contacted our restoration partners this past summer and told them about this special anniversary year – and many are waiving admission to HGW ticket holders during the event," said Karen Cauthen Ellsworth, Director of Historic Garden Week and Editor of the Guidebook.
There are restoration sites around the Commonwealth including Belle Grove in Middletown of the Shenandoah Valley, The Poe Museum in Richmond and Woodrow Wilson Presidential Library in Staunton. HGW tourists can access the aforementioned Suggested Travel Itineraries by Region to see a larger list of the sites that will be featured.
"Proceeds from these statewide tours allow us to continue our mission of restoring important public spaces. Many of our restorations will be on view to the public free of charge during GCV's Historic Garden Week. We are excited to showcase these important properties and their contributions to the history of the Commonwealth," Debbie Lewis, GCV President, shared.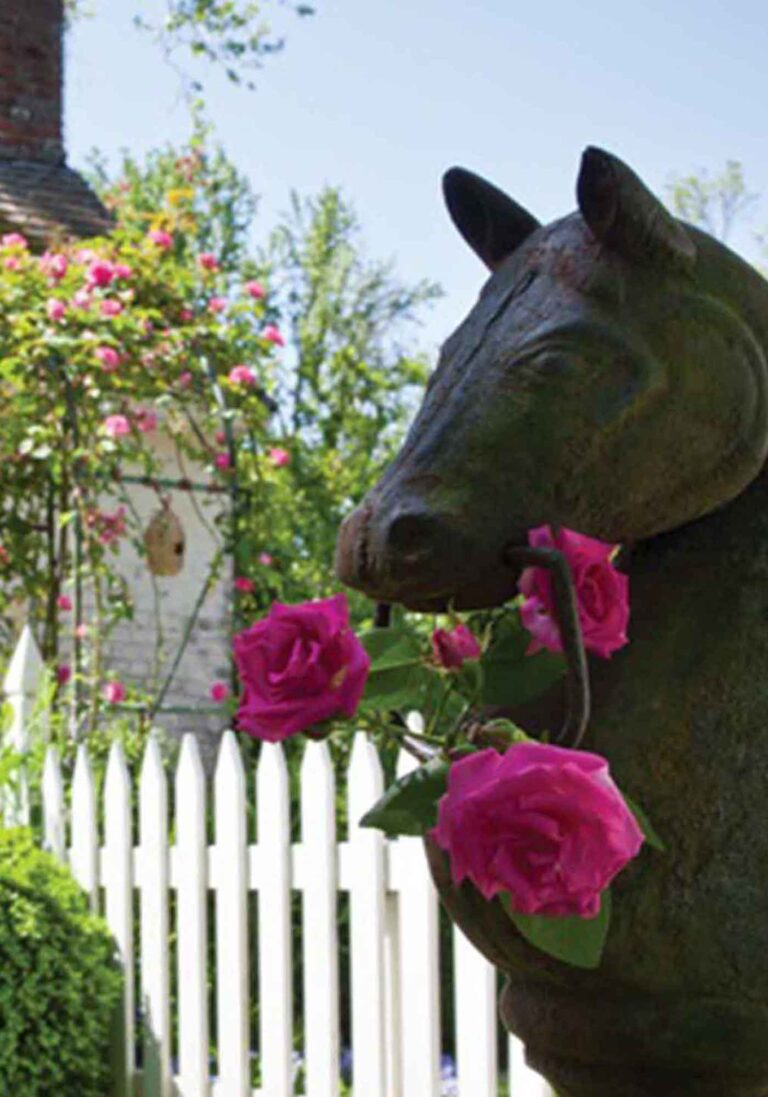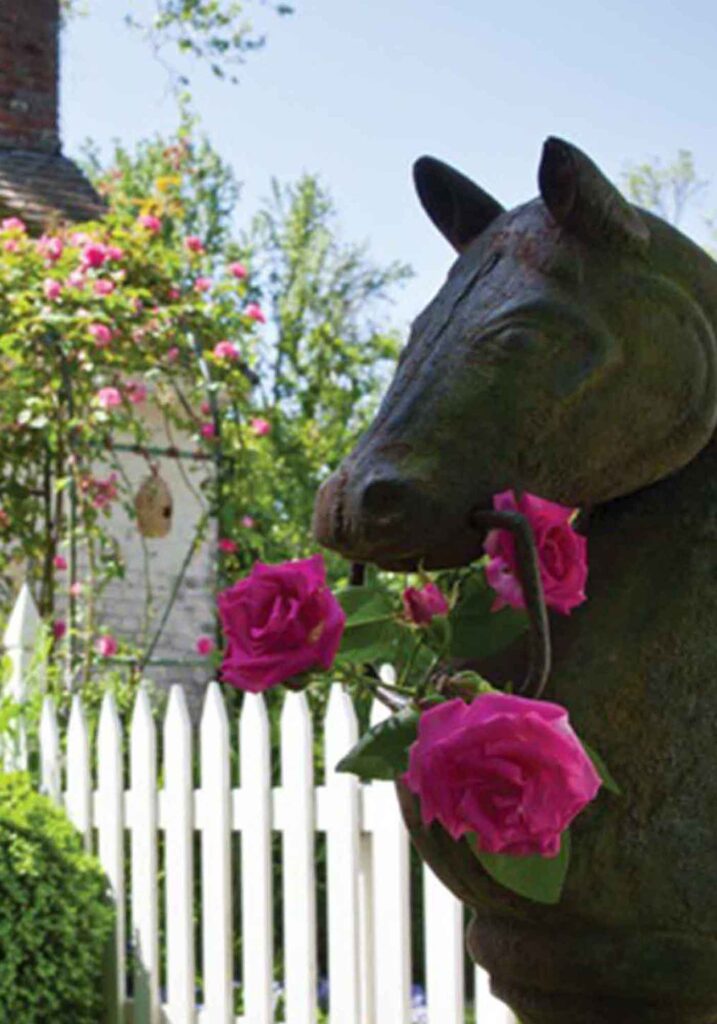 "Historic Garden Week has been held annually since 1929 except for a period during World War II and in 2020 during the pandemic," explained Fran Carden, the current chair of Historic Garden Week. "Our members take pride in sharing warm hospitality and beautiful flower arrangements through this popular springtime tradition."
There are projects all over the Commonwealth and tours at a property are not always on the same days so to ease the organization of visits for tourists, GCV highlights five regions with various stopping points in each in their Suggested Travel Itineraries By Region. Region North includes Northern Virginia towns like Old Town Alexandria, Front Royal, Middleburg, and Warrenton while the South portion of the tour encompasses Danville and Chatham, Roanoke, and Martinsville. The West part of the tour ranges from Harrisonburg to Staunton and stretches over into Albemarle and down to Lynchburg and Lexington. Tourists in the Central region can visit Fredericksburg, Richmond, and Petersburg, among other towns and for those headed out toward the coast, the East region of the tour features stops in Williamsburg, Norfolk, Hampton, Virginia Beach, and more. GCV offers a map of suggested itineraries, too.
HGW will be offering a total of 29 tours throughout the week of Sunday, April 15 through Saturday, April 22. Since even the most enthusiastic tourist couldn't possibly see every one, here is a list of some notable sites to put on your Garden Week bucket list.
Historic Garden Tours in Northern Virginia
Tourists visiting the north region have a multitude of destinations to choose from including Old Town Alexandria, Front Royal, Middleburg, Little Oak Spring, Warrenton, and Clarke County.
In Old Town Alexandria, the small town that overlooks the Potomac River, the tour features not only historic private townhomes and their courtyard gardens that date to the 1700's and 1800's — the tickets also allow tourists the opportunity to visit George Washington's Mount Vernon Estate and Green Spring Gardens, a national historic park that boasts a museum and outdoor classroom. If you are an admirer of the beautiful hydrangeas on this tour, find garden advice on growing hydrangeas in Virginia.
Meanwhile, tourists looking for a more rural tour may want to head to the rolling hills of Clarke County where manor homes and their courtyards are at the heart of the tour. From the historic vast mansion, The Tuleyries, to the antebellum Carter Hall and Apple Hill (built in 1937), the tour combines a wide range of history related to the homes, their original owners, and their gardens.
Historic Garden Tours in Southern Virginia
This region includes Martinsville, Danville-Chatham, and Roanoke.
Martinsville's hybrid walking and driving tour includes a whopping seven properties including an art museum in Martinsville's Arts and Historic District, the gardens of a 1909 built home that feature a pollinator garden, an art garden, and a 1968-built home turned Modern Farmhouse, among others.
With an eye towards the revitalization of the area, the Danville-Chatham tour has eight properties that tourists can visit. Stops include a service station-turned-cafe, an Italian stonemason-built granite home, a hotel that was once the home to two different newspapers, and the Sutherlin mansion which is now home to gorgeous art exhibits and more as the Danville Museum of Fine Arts and History.
A tour of Roanoke's southern district will feature three gardens and three homes. Homes range in age, built as early as 1914 to far more contemporary construction. The gardens feature a wide variety of trees, flowers, and vegetation from Meyer lemon trees to lavender as well as a Zen Garden with Japanese maples to a pool area surrounded by hydrangeas, ornamental grasses, and hosta.
Historic Garden Tours on the Eastern Shore of Virginia
Region East will have tours through Gloucester Mathews, Olde Towne Plymouth, Historic Berkeley, Shirley, and Westover as well as Williamsburg, Hampton-Newport News, Virginia Beach, Norfolk, Middle Peninsula, and the Eastern Shore.
From a National Historic Landmark to more recently constructed properties, a museum, and a property possibly named after a Native American Queen, the Roanoke tour offers a wide variety of homes and gardens, many with waterside views.
For other tours by the water, participants can take the Gloucester-Mathews tour with views of the Mobjack Bay or the Norfolk tour which winds through Edgewater. Virginia Beach and the maritime town of Olde Towne Portsmouth and Virgi are other notable waterside stops.
Meanwhile, in Williamsburg, tourists get the opportunity to visit 12 different sites including both private properties and gardens. From sculpture-filled gardens with Japanese snowbell trees and river birch to rose gardens and historical homes with storied antiques, there is no shortage of points of interest for garden lovers and history enthusiasts.
Historic Garden Tours of Western Virginia
Region West includes Staunton, Morven, Albemarle County, Monticello, the Pavilion Gardens at UVA, Lynchburg, Harrisonburg, Montpelier, Washington & Lee, and Lexington.
Morven was featured on the very first garden tour in 1929 and remains a top stop on the tour. Known for being the home that Thomas Jefferson purchased in 1795 for his adoptive son, the property now belongs to the University of Virginia and the impressive gardens feature myriad flowers, shrubs, and notable, mature trees. This tour is available every year and is a favorite for Historic Garden Tour regulars. The Albemarle-Charlottesville tour also highlights the beautiful homes of Bundoran near the Pippin Hill Farm & Winery.
Meanwhile, the Harrisonburg tour highlights the downtown district. A 1910-built Victorian home and its carriage house with a shade garden for pollinators and a 1920's chalet-style bungalow are among the impressive properties on the tour.
Staunton is nestled in the Shenandoah Valley and is perfect for tourists looking for a mix of small town and rural ambience. This tour offers stops at six different properties, including one atop a 15 foot hilltop. Highlights include native trees, the gardens of the Woodrow Wilson Museum, and impeccable architecture.
Historic Garden Tours of Central Virginia
The tours included in this region are Ashland-Hanover Country, Historic Berkeley, Shirley and Westover, Petersburg: Prince George, Fredericksburg: King George, Richmond: Westhampton, Northern Neck, Richmond: West Avenue, Richmond: Three Chopt, and GVC restoration sites Executive Mansion and the Kent-Valentine.
Historic Berkeley, Shirley and Westover are located in Charles County near the James River. This tour, rich with history, offers the opportunity to visit three different properties whose land or home construction stories range as far back as 1607.
Meanwhile, Richmond tours are broken up into several districts from the Westhampton tour with a 1921-built home with an entirely restored garden as of 2000, to the Historic Fan District's "The Crooked House," a 1920 Victorian home that once was a church rectory, and has had interesting renovations. The Three Chopt tour takes an historical look at five properties that are shaded by Japanese maples, covered with climbing vines, or feature a koi pond surrounded by various plants and flowers.
Additionally, the Richmond Executive Mansion and the Kent-Valentine House are both restoration projects that tourists can explore. Admission to both is free and offers the opportunity to see astounding architecture, the Gillette Garden and to see GCV's restoration work in action.
HGW's tours are an unforgettable way to experience Virginia's lush landscape in the midst of its flourish in the springtime but it's also an incredible way to explore the historic gardens of the Commonwealth while getting an inside look into the future through the ongoing garden restoration work as well. Watch for stories coming soon in our next luxury print edition on Lynchburg's incredible Anne Spencer House and Garden Museum.
Ticket purchases support the ongoing restoration and preservation work of GCV. Links to purchase tickets for individual tours as well as purchase of the discounted FLOWER Magazine State Pass are available on the site as well. ~
JENNIFER WALDERA shares her hunger for, and curiosity about, food, travel and drinks as a freelance writer for numerous mid-Atlantic publications. Her storytelling spans from the importance and fundamentals of local farming to the intricacies of modern mixology. Read more of her work at jenniferwaldera.com.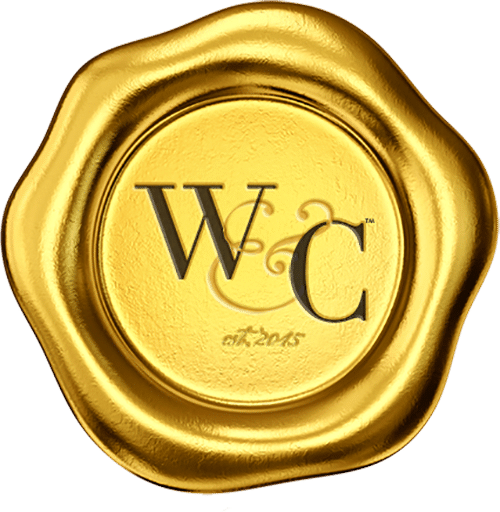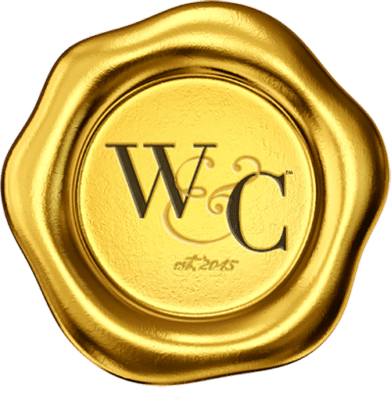 Virginia Wine & Country celebrates elevated living in Virginia Wine Country. Virginia Wine & Country Life is a semi-annual luxury print magazine with a full digital presence. The Virginia Wine & Country Gold Book is an annual guide to the top award-winning wines, wineries and experiences in Virginia Wine Country. The annual Virginia Wine & Country Wedding Planner is an art book of elegant Virginia weddings. The brand includes the Virginia Wine & Country Shop in Ivy, Va. It is a beautiful lifestyle boutique that brings the pages of the magazines to life. Virginia Wine & Country tells the stories of Virginia wineries, the farm-to-table movement, luxury travel, entertaining, art and the elegant country lifestyle. Ivy Life & Style Media also provides branding, web design and PR services for the wine industry.