For thousands of years, the ancient herb lavender has been growing wild throughout the magnificent rolling hills of Provence, France. It is native to the Mediterranean. Much like the beloved wine grapes dotting the foothills of our Blue Ridge Mountains, lavender is a delightful addition to grow in Virginia Wine Country too. Discover here the history of lavender, travel ideas in Provence and then learn how to grow lavender with our Guide to Growing Lavender in Virginia.
Known for its strong, aromatic fragrance and soothing qualities, lavender is also breathtakingly beautiful. If you weave through Provence's tiny countryside roads between June and August, you are guaranteed to see the purple hills dotted between the vineyards and quaint towns. Open your windows to breath in air saturated with the sweet-smelling essential oil. Nestled among one of these bucolic valleys is the historic Sénanque Abbey, known lovingly as the Lavender Abbey.
Renowned author Jean Giono, who lived most of his life in Provence, once said, "Lavender is the soul of Provence." The area has become known as the world's largest producer and supplier of the herb. However, lavender has connections to more than just the region. It is the culture and custom of the Cistercian monks of Abbaye Notre Dame de Sénanque to tend to the fields.
Visiting the Lavender Gem of Provence
Tucked away in an isolated valley north of Gordes, the Lavender Abbey's austere beauty is amplified by the gorgeous fields that set it apart from other abbeys. The structure is a gem of medieval Romanesque architecture. It is characterized by semi-circular arches, thick walls, sturdy pillars, large towers and decorative arcading. The Abbey was built from stone that has weathered over the years into a lovely heather-gray color that complements the vibrant purple of the lavender fields.
History of the Lavender Abbey
Each summer, people from all over come to see the iconic lavender fields. After 60 years of construction, Sénanque was founded in 1148. Prior, the monks lived in simple huts nearby. However, life here has not always been easy. Religious wars that began in 1544 devastated the once flourishing grounds and expelled the monks from their home.
The monks work the land as their predecessors once did, growing and cultivating the lavender as a way to honor and preserve their heritage.
It was not until 1926 that the Senaque Abbey was purchased by the state. Work was soon begun to restore it to its former glory. By 1988, the Cistercian community had been reestablished, and the monks could once again live and work in peace at the Abbey. Since its reestablishment, the monks work the land as their predecessors once did, growing and cultivating the lavender as a way to honor and preserve their heritage.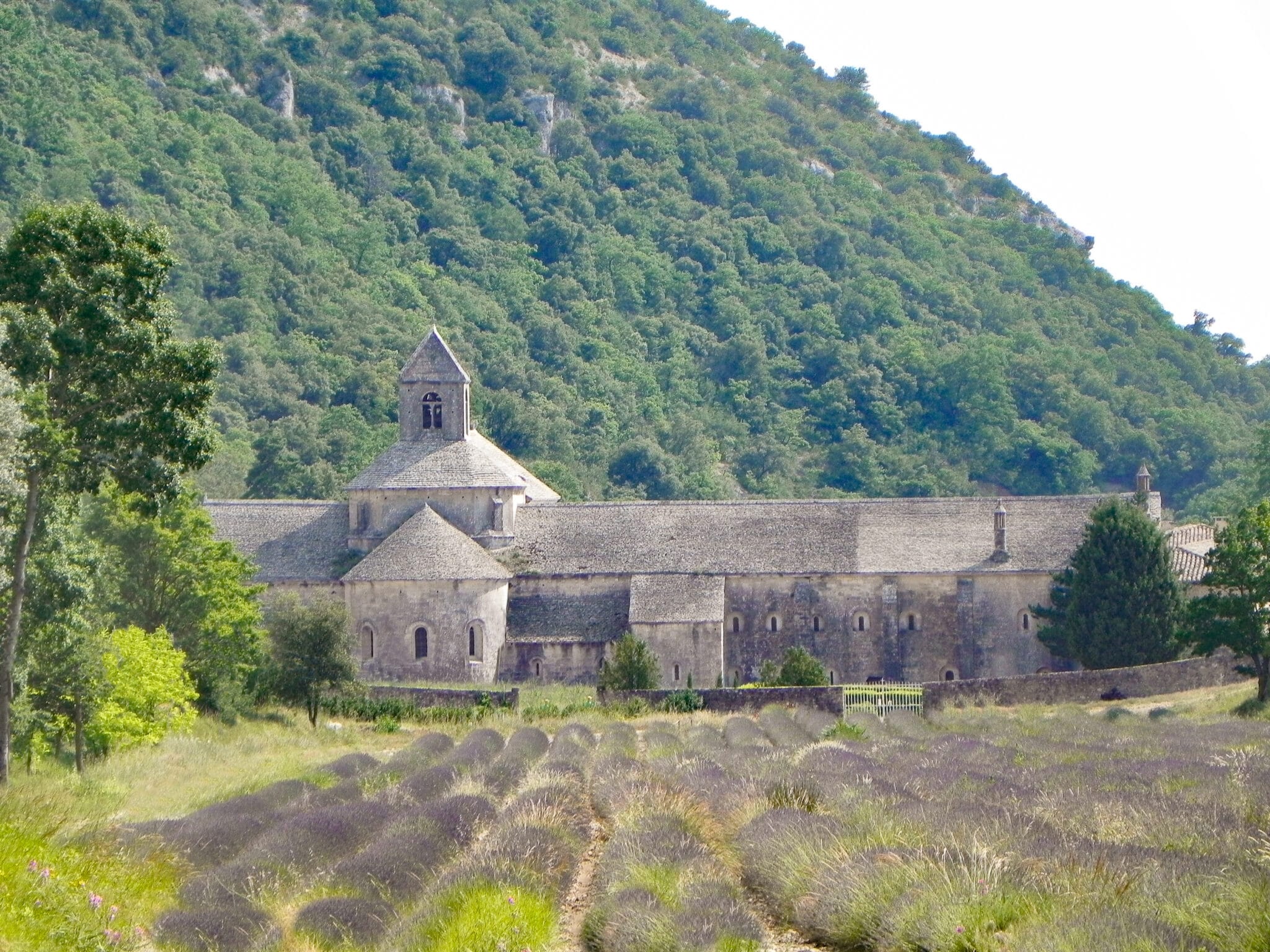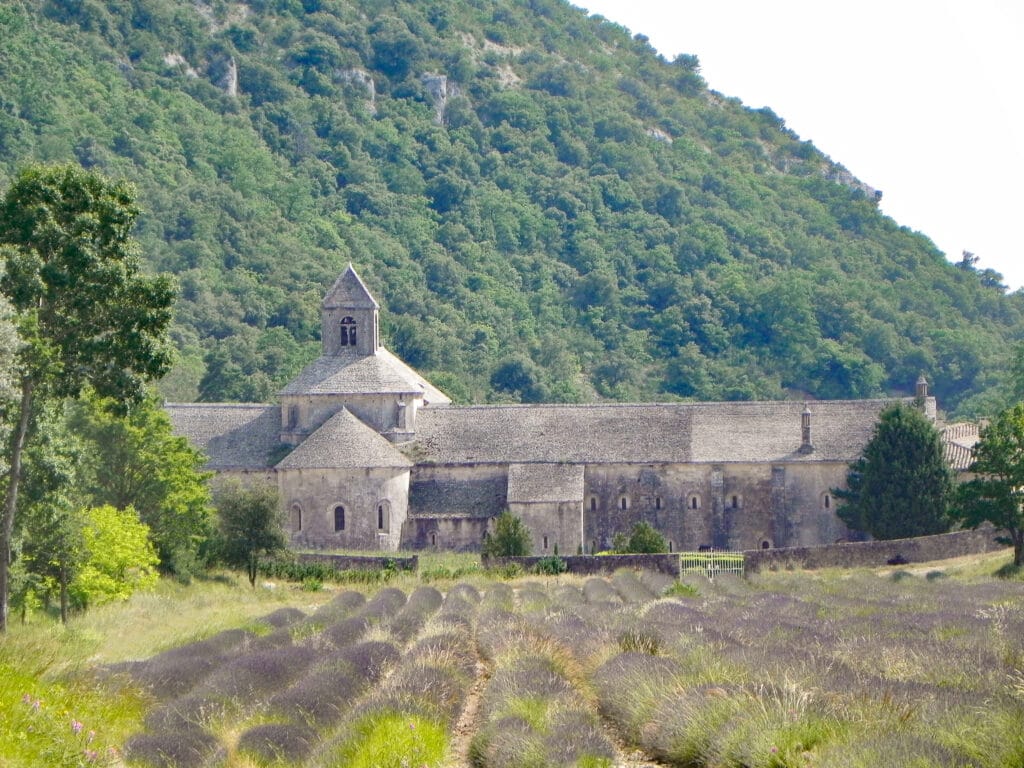 The Best Time of Year to Visit Provence, France
Provence is beautiful year round, and with more than 300 days of sunshine per year, Provence and the French Riviera enjoy the sunniest weather in France. The best time to visit and see the lavender fields in bloom is from the last week of June to the beginning of August. Peak bloom is around mid-July—although this may vary year to year depending on the rainfall. In Provence, you can also find gorgeous fields of sunflowers which are blooming in July and August, so if you want the best of both worlds, that's when to go. Visit in May to see the poppies bud. April and May, and then September and October, are the ideal for milder weather—you can avoid the heavy summer heat and crowds are lighter. July and August are the best months for visiting the coast and enjoying the glamour of the beach. For wine travelers, every month is a good month in France. The only thing to avoid might be September's harvest season, when smaller wineries may be closed for tastings as they need every hand available to bring in the grapes.
Enjoying the Beauty of Lavender In Provence, France and in Virginia Wine Country
Now that you have learnt about the beautiful historic Lavender Abbey of Provence, France you can pack your bags for a holiday in Provence. And, if you are feeling inspired, come back to Virginia and add lavender to your own garden to enjoy the year-round.
Plant some romantic lavender this year, pour yourself a glass of Virginia wine, sit back and enjoy the beauty and sweet scents of your garden. A stunning addition to borders and perennial beds, lavender provides sweeping drifts of color throughout the seasons.
Read more home & garden articles here and follow our Garden Ideas board on Pinterest for even more inspiration. ~
AMANDA CHRISTENSEN has a degree in media studies from UVA. She enjoys opportunities that allow her to explore and combine her passions for writing.
JENNIFER BRYERTON, our co-publisher, holds a masters degree in education and grew up in a family of farmers and storytellers. She enjoys visiting exquisite gardens and vineyards, cooking, travel, decor and time at home, where beehives and a chicken coop dot the lawn, and borders overflow with roses, peonies and lavender.
R. L. JOHNSON is our co-publisher and creative director, Robin Johnson Bethke, who began her career as a professional photographer in Los Angeles before moving into graphic design and art direction when she relocated to Charlottesville in 1994. As our company's co-founder and visionary, she enjoys all aspects of the publishing process from story conception to graphic design to photography. Her work is often seen in many of our publications.
Keepsakes from the Lavender Abbey Garden
For centuries, lavender has been known to have significance in health, beauty and even cooking. Much to the delight of their visitors, the monks at Sénanque make various products from the lavender each year. The goods are then sold in the Lavender Abbey gift shop. The lavender plants flower at the end of June and stay full-bloom until harvesting season in late July. At harvest, the monks cut and distill the lavender to extract its essential oils. They then use the oils to make honey and soap.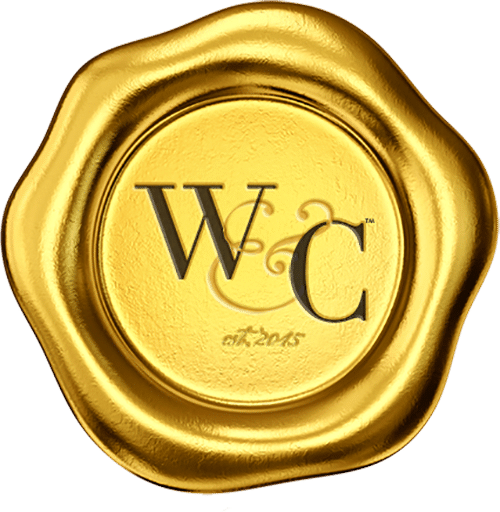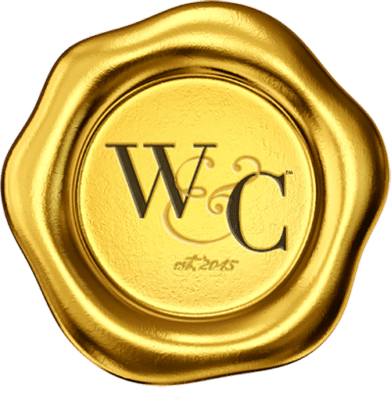 Wine & Country celebrates elevated living in Virginia Wine Country. Wine & Country Life, a semi-annual life & style magazine, and Wine & Country Weddings, an annual art book celebrating elegant Virginia weddings, are complemented by the Wine & Country Shop in Ivy, VA—a beautiful lifestyle boutique that brings the pages of the magazines to life. The Shop features over 40 Virginia artisans with everything from tailgating essentials and Dubarry attire to locally made foods and award-winning Virginia wines and craft beverages for your next event. Wine & Country covers the grape-growing foothills of the Blue Ridge Mountains from Lynchburg to Leesburg, including points in between like Charlottesville and Middleburg. Ivy Life & Style Media also creates other projects, including CharlottesvilleFamily.com, a collection of local resources including a popular calendar of events, family services guides and features on education, health and family day trips for parents and teachers in Charlottesville, as well as the CharlottesvilleWelcomeBook.com a guide to resources for Charlottesville tourists and newcomers.