As the seasons continue to change, it's hard to resist the temptation to jump in the car and hit the countryside on a classic, postcard-worthy, road trip. Whether you're looking to take the road less traveled or meander past storybook landscapes, a drive throughout Virginia is a must.
The quaint and charming historic city of Lexington should be the next pin you stick into your map of destinations visited. With its prominent universities, historical landmarks and divine food options, this Weekend Guide to Visiting Lexington offers a small-town escape.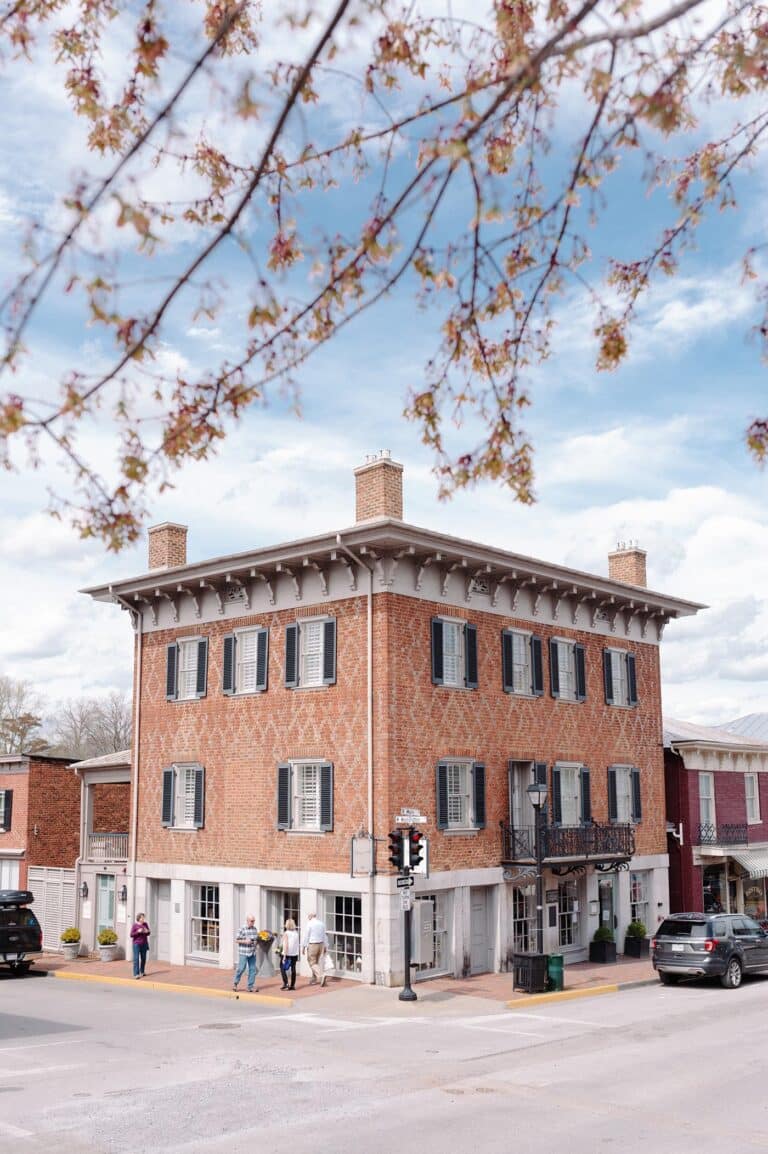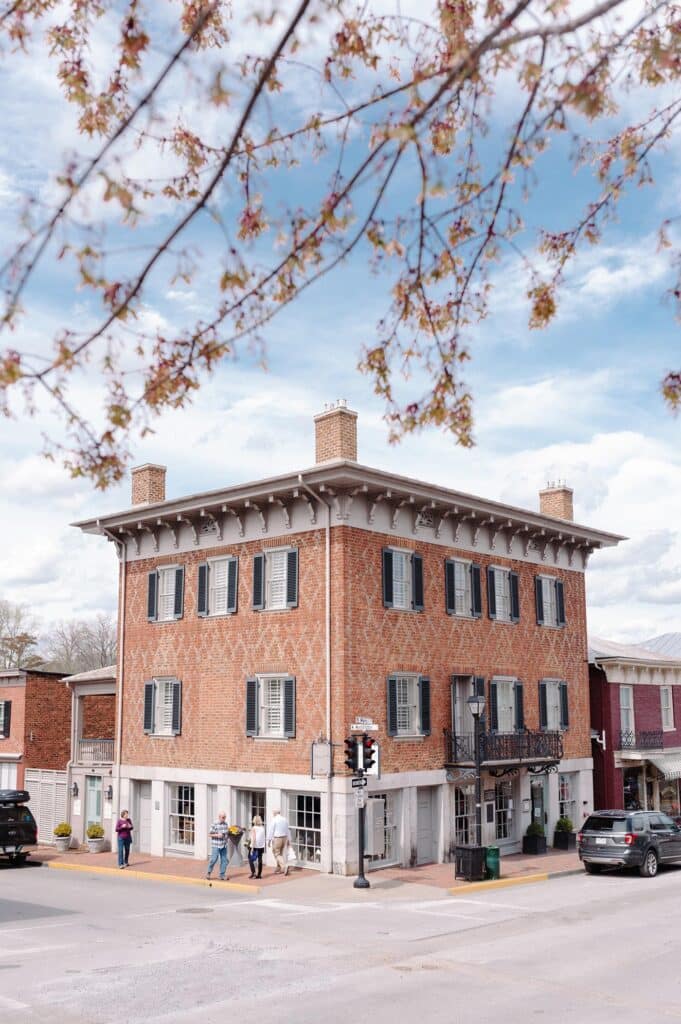 Where to Stay in Lexington
In this quaint town, you'll discover The Georges—a thoughtfully restored, award-winning inn steeped in history and surrounded by natural beauty. It's a place of comfort that offers traditional Virginia hospitality and delicious food using regional ingredients. It's a place not to miss, perfectly tucked neatly in the heart of the scenic Shenandoah Valley.
As owner of The Georges, Ann Parker Gottwald's loving relationship with this community began in the 1970s. "My family's ties to the Virginia Military Institute (VMI) date back to 1859, and my high school sweetheart (now husband) was also enrolled at VMI," says Gottwald. Going about her day-to-day life back then, she couldn't help but admire the stately, old hotel that stood as a true landmark for the city. It soon became her dream to own the Inn, so her family could offer weary travelers a sanctuary and provide them with a comfortable and refined space to relax and create lasting memories. "Having seen the Inn's predecessors in their glory, I jumped at the opportunity to buy and restore the [three] buildings in 2012 to create the upscale and welcoming inn you see today," Gottwald says.
The Georges Hotel – From Historic to Hospitable
The Georges is composed of three historic buildings resting on the opposite sides of Main Street in the heart of downtown Lexington. Some have joked that The Georges was situated on both sides of the street so that the other side of the street wouldn't get jealous.
When guests arrive, it's commonplace to see them pause to take in its impressive stature. The Inn's main buildings—The Washington Building (ca. 1790), the Marshall Building (ca. 1809) and the Patton Room (ca. 1939)—have each undergone a careful restoration process that includes the kind of attentive modernization that speaks to Gottwald's discerning eye for detail.
Each of the 21 beautiful guest rooms boasts its own custom-designed space that is furnished to resemble home. Wanting to support local Virginia artists, Gottwald shares that the Inn is adorned with works of art from talented local painters. The luxury Frette bed and bath linens, as well as Peacock Alley blankets, entice guests into the room's luxury, which is only enhanced by the gorgeous views from every room.
Where to Eat at The Georges Hotel
"Many guests like being able to leave their cars in our parking lot and walk to anywhere in town," Gottwald notes about the Inn's location. On site, though, they can also enjoy the cozy "living room" feel of TAPS restaurant or the "jazzy" neighborhood feel of Haywood's Piano Bar & Grill. Haywood's Piano Bar, which offers a classic yet casual vibe, was actually named after Gottwald's father and boasts live music several times a week. It is also available for private parties, breakfasts and lunches and evening events.
TAPS, The Georges's lobby lounge restaurant, occupies a space that was once a beloved local restaurant called Duck's Liquid Lunch. It's popular for its homespun cocktails crafted by acclaimed tapper Bill Harden and is also available for private events.
The Georges's New Suites
The Georges recently opened "three new deluxe, suite-style rooms," Gottwald shares. "Located one block up Main Street in Courthouse Square, and created with The Georges' high standards, each suite features its own sitting room and private parking in the rear. We expect these rooms to quickly develop a following of their own."
Each two-room suite offers a sitting room and a king-size bedroom. In addition to the king bed and parlor, the two Junior King Suites have a pull-out sofa and sleep up to four people with a shared patio and private entrance. The new Premier King Suite sleeps up to two people, and includes a similar luxurious bathroom with walk-in shower and heated towel rails. Both include heated floors throughout and beautiful views of the Courthouse Square.
In 2020, The Georges was recognized as the #2 hotel in the US by Travel and Leisure's 2020 World's Best Awards. Cited as offering quality-oriented and comfortable rooms and suites that offer unique experience for guests.
With a legacy steeped in history and tradition, The Georges's infusion of modern luxury with charm and character is a breath of fresh air. "We are committed to going above and beyond to provide genuine hospitality," Gottwald says. "And we want our guests to have a feeling of 'coming home' in this quintessential town of Lexington."
While staying in Lexington, try our curated list of local attractions that are sure to please and delight as much as your accommodations at The Georges.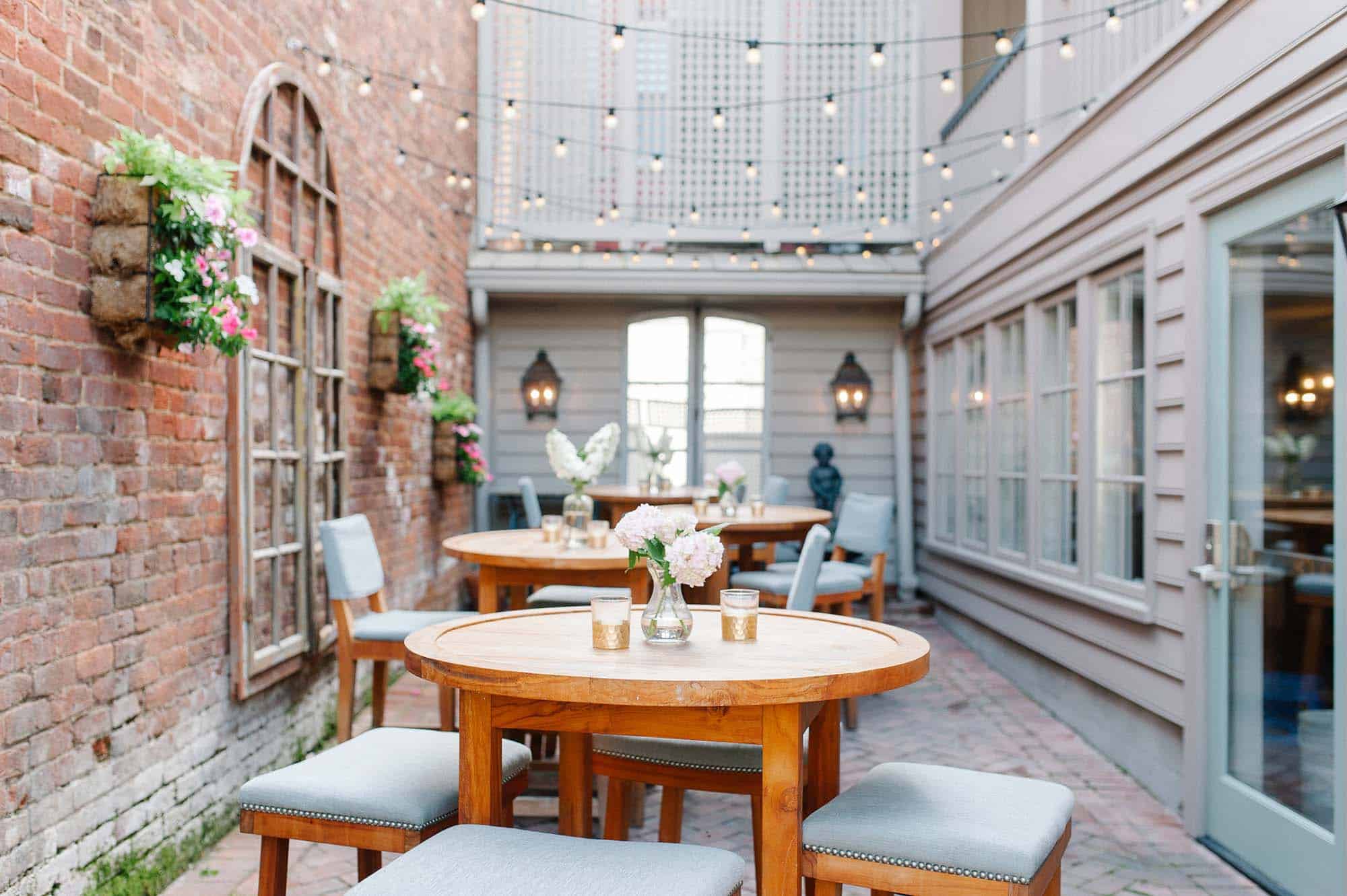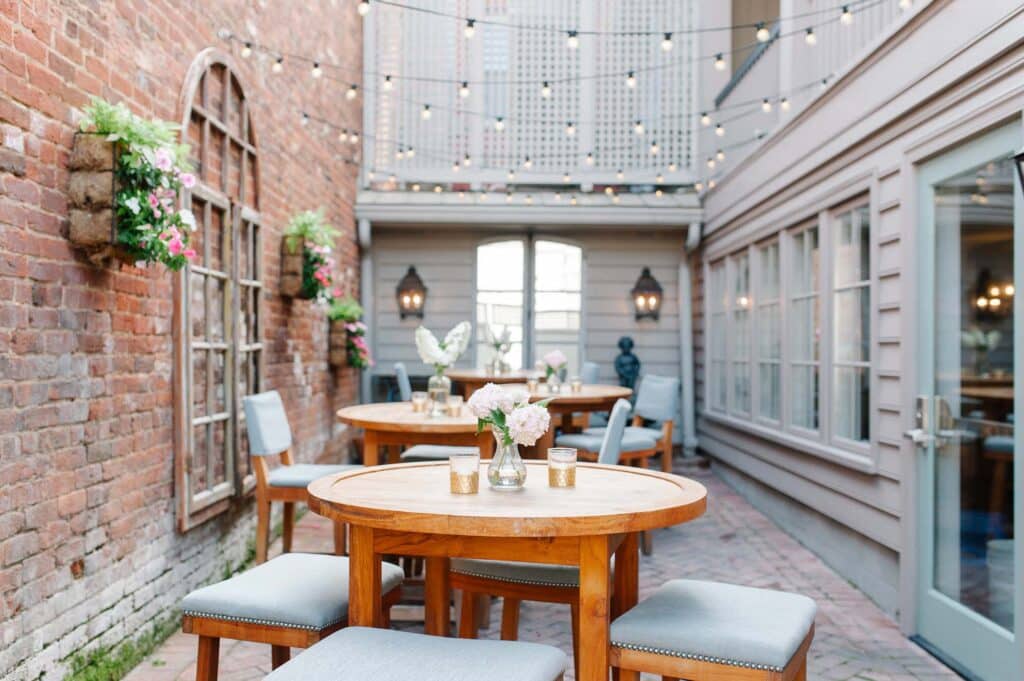 Where to Eat in Lexington
During your Lexington visit, The Red Hen restaurant is an absolute must for fine dining. Situated in a 26-seat red-brick building in the historic Downtown, the restaurant is a staple of local cuisine. Their seasonal dishes—locally sourced from the Shenandoah Valley—demonstrate a commitment to freshness and local flavor. The cozy atmosphere and committed staff have garnered a loyal clientele as well as visitors from all over the country. Book an indoor or outdoor patio seat, or schedule a curbside pickup. Their refined dining menu currently includes items such as Norwegian Salmon and Blackened Flat Iron Steak. Top off your night with delectable desserts like their Chocolate Cinnamon Creme Brûlée.
If your sweet tooth still needs satisfaction, be sure to check out Pure Eats for a unique selection of house-made donuts. Or, take your pick from a wide range of breakfast, lunch and dinner options—classics that are elevated to new heights. For instance, their take on the milkshake: they exclusively use all-natural ice cream from Homestead Creamery, a local dairy farm. Their famous burgers contain only fresh, all-natural ingredients and local beef from Buffalo Creek Beef, located in Rockbridge County. Their ever-changing selection of donut flavors are made fresh daily! Locally roasted coffee, local craft beer and cider round out their menu. Pure Eats is the premiere eatery for a family-friendly experience with Lexington roots.
Where to Shop in Lexington
Collectors and surveyors of Fine Art will find solace in the Cabell Gallery of Virginia Art, located Downtown in a historic gallery district. The gallery exclusively features original art from Virginia artists, both emerging and established. They choose to highlight regional contemporary art, with many pieces portraying Lexington in all its natural and collegiate beauty. Ranging in price, it contains watercolor, oil and pastel paintings, as well as clayworks, sculpture, jewelry, furniture and glass art. The gallery showcases the artistic talent with which Virginia is brimming. Exhibitions and new arrivals are constantly changing. A stop into the Cabell Gallery of Virginia Art is an experience that is truly unique to Lexington and Virginia at large.
If you're in the market for more one-of-a-kind pieces, Artists in Cahoots is another wonderful opportunity to shop local art. There, you can find a wide range of artisan work, including sculpture, painting, woodworking, pottery, iron work, photography and jewelry. The member-run gallery is founded on a commitment to embody the unique character of the Shenandoah Valley and its artists while showcasing quality craftsmanship. On-site artists are available to answer questions about their art. The general atmosphere of the gallery is one of authenticity and friendliness. Within walking distance of historic Downtown, a visit is perfect for capping off a fulfilling day of taking in exceptional local art.
The member-run gallery is founded on a commitment to embody the unique character of the Shenandoah Valley and its artists while showcasing quality craftsmanship.
Things To Do in Lexington
Lexington's charming historic character is reflected by its many museums dedicated to preserving the region's past. With two long-standing universities, Lexington is the destination for Virginian history. The Virginia Military Institute's VMI Museum showcases rare military vestiges and traces the careers of many famous alumni. The historic McCormick Farm, home of Cyrus McCormick, is another destination for history buffs. The site of the invention of the McCormick grain reaper, the farm is a mecca of agricultural history. Enjoy farm grounds, a museum, grist mill, nature trail and picnic area. You can't walk a few feet in Lexington without bumping into a little portion of history.
For the Lexington music scene, the Lime Kiln Theater is the perfect weekend destination. Offering music, performance art, food and beer, it has the electric atmosphere. Once an abandoned lime quarry, the space has since transformed with the help of thousands of volunteers. It is now a space for local theater events and concerts from artists near and far. Entertainment and community have never been closer than at the Lime Kiln Theater, a beautiful outdoor venue unlike any other.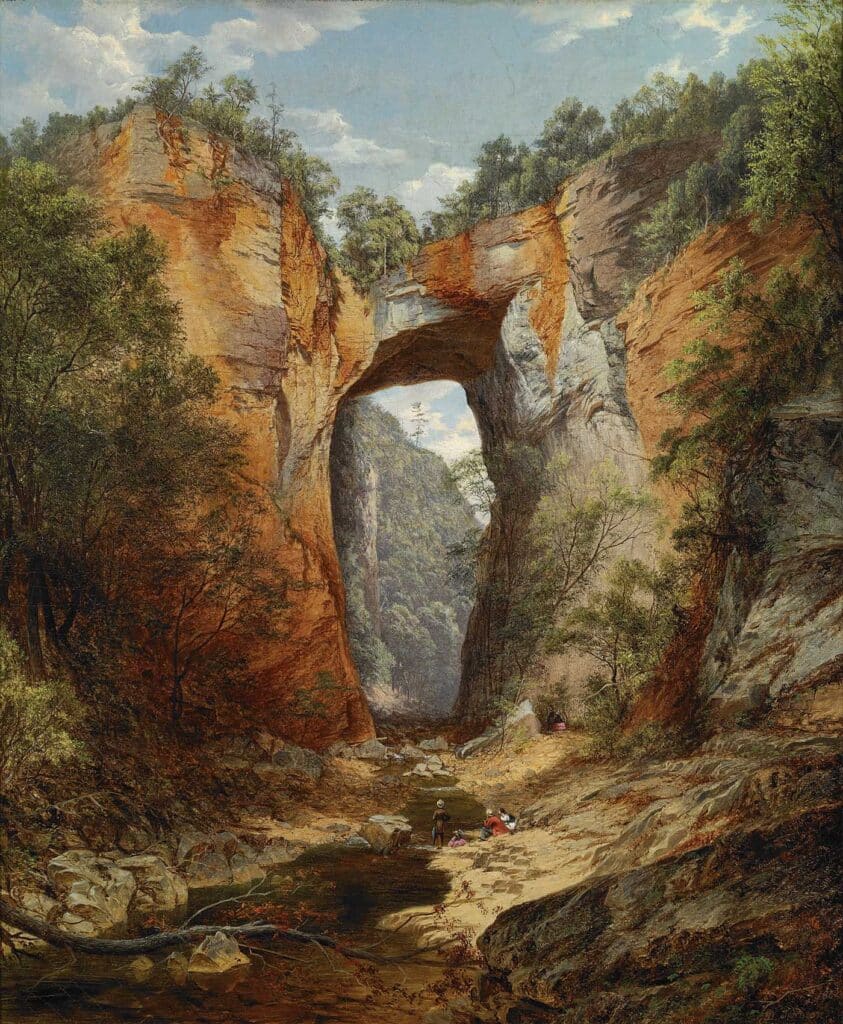 Looking to explore further into the grand Shenandoah landscape? Natural Bridge State Park, a National Historic Landmark, is located just 20 minutes driving distance from Lexington. The park's limestone bridge is a geological spectacle and historically important attraction, acquired by Thomas Jefferson in 1774. After years of private ownership, the bridge and surrounding park are open to the public. Six miles of trails lined with natural phenomena, a Monacan Indian Village, a fishing creek and picnic areas are all part of the park experience. Looking for a whimsical and educational outdoor experience fit for a family of all ages? Check out Boxerwood Nature Center and Woodland Center, a 15-acre arboretum located within Lexington.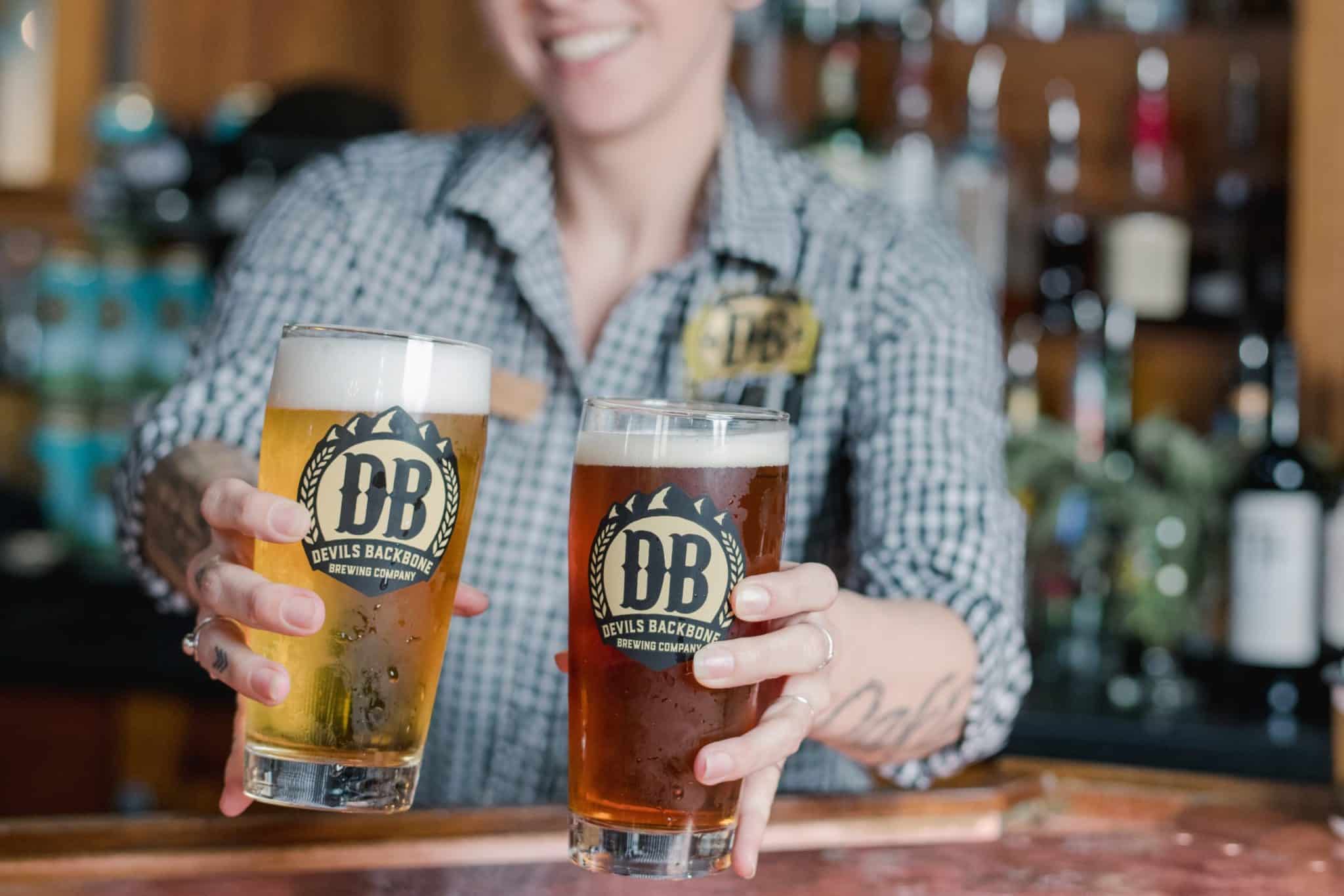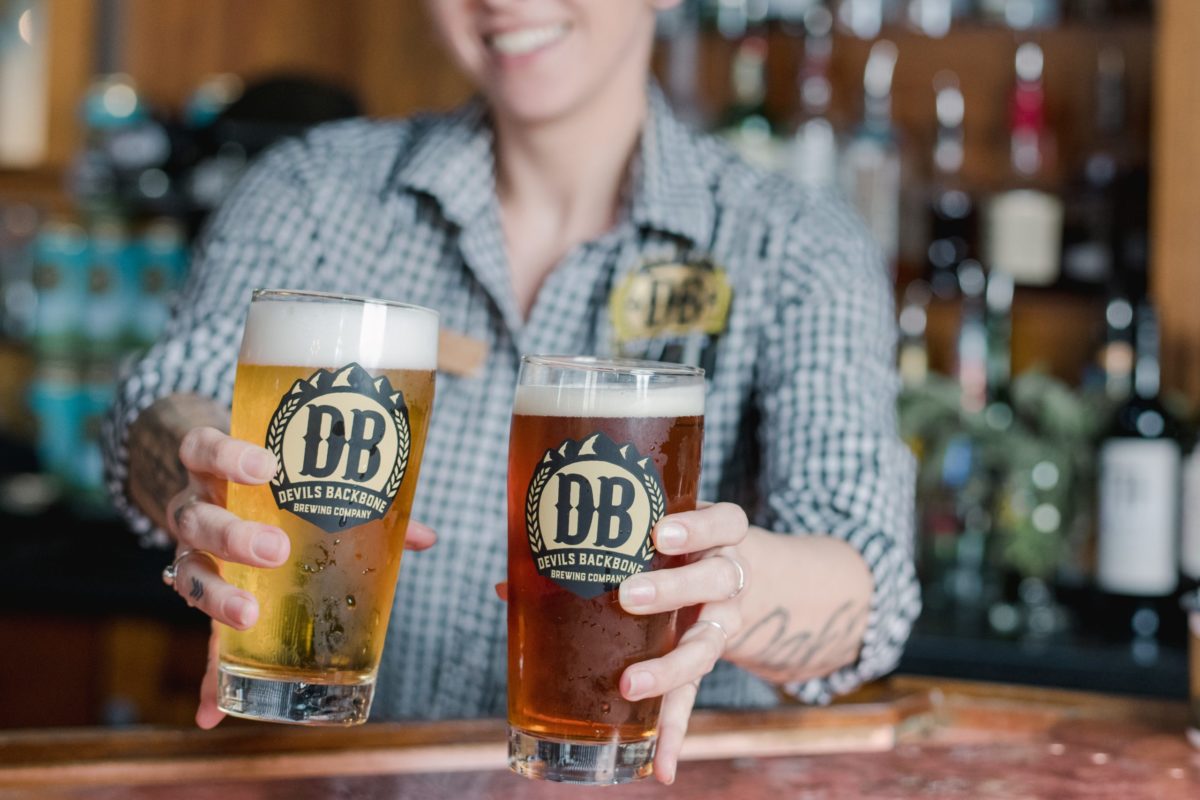 Breweries, Cideries & Wineries to Visit In & Around Lexington
It wouldn't be a trip to Lexington without a visit to Devils Backbone Brewing Company, located just north of the city. Bred out of the heartland of Virginia, right at the base of the Blue Ridge Mountains. Devils Backbone cares deeply about making good beer for travelers and locals alike. Their Lexington location boasts an Outpost Tap Room & Kitchen for fast-casual dining. A beautiful outdoor beer garden is perfect for taking in the Virginian views and enjoying a craft beer. Over the years, Devils Backbone Brewing has expanded from a local favorite into a national brand, attracting beer connoisseurs from all over the world. Not only that, but they've been collecting plenty of critical praise and coveted awards along the way.
Heliotrop Brewery, also in Lexington, brews small batches of ales and lagers on a custom-built five-barrel brewhouse. A member of the Craft Maltsters Guild, all of their wild beers are fermented with their own mixed culture of yeast that they forage in the wild right in Rockbridge County.
In nearby Natural Bridge, just 15–20 minutes away are Great Valley Farm Brewery & Winery and Halcyon Days Cider Co. Owners Nathan and Irma Bailey opened Great Valley Farm Brewery in October of 2016, followed by the vineyard, which now consists of six acres of grapes that are used in both their wine production and their brewing process, particularly in specialty, barrel-aged beers. Halcyon Days Cider Company, a family-owned and operated farm and cidery, uses 100 percent Virginia-grown apples grown on a former mid-century dairy farm. 
Recently opened, Ecco Adesso Vineyards at Skyline Meadows Farm is a family-owned estate winery in Fairfield. Skyline Meadows offers guests 150 acres of open rolling hills, orchards, Blue Ridge and Appalachian Mountain views, hiking trails, springs, creeks and bubbling waterfalls. The vineyards' varietals include Chardonnay, Norton and Cabernet Franc, which will be harvested for the first time in 2021. To learn more about recently opened wineries in Virginia, see our other article "Discover Virginia's Newest Wineries" as well as "Shenandoah Wineries Captivate Wine Experts".
We hope you enjoyed this Weekend Guide to Visiting Lexington, and are planning a trip there as you read to stay in the thoughtfully-restored, award-winning inn, The Georges. To continue your tour of our beloved state, consider reading our Weekend Guide to Visiting Gordonsville and our Weekend Guide to Visiting Middleburg. For more travel tips in Virginia and beyond, browse our entire Travel section on the Experiences page. ~
MARC BOSTON is a husband, father of three daughters, freelance writer and author of three children's picture books, The Girl Who Carried Too Much Stuff, What About Me? and Dad is Acting Strange. Find his work at MarcBoston.com.
MANDY REYNOLDS has a masters in arts marketing and was a press liaison for the Edinburgh International Festival. She currently works as a Marketing Specialist in Raleigh, North Carolina.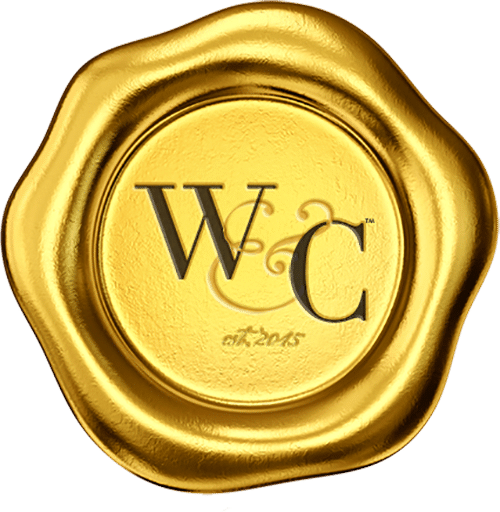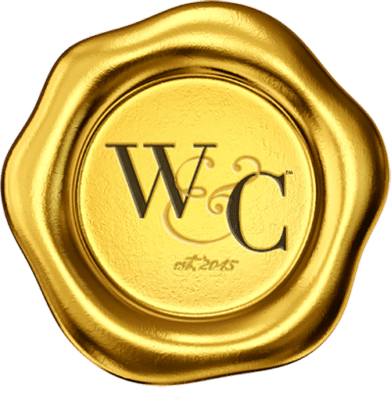 Virginia Wine & Country celebrates elevated living in Virginia Wine Country. Virginia Wine & Country Life is a semi-annual luxury print magazine with a full digital presence. The Virginia Wine & Country Gold Book is an annual guide to the top award-winning wines, wineries and experiences in Virginia Wine Country. The annual Virginia Wine & Country Wedding Planner is an art book of elegant Virginia weddings. The brand includes the Virginia Wine & Country Shop in Ivy, Va. It is a beautiful lifestyle boutique that brings the pages of the magazines to life. Virginia Wine & Country tells the stories of Virginia wineries, the farm-to-table movement, luxury travel, entertaining, art and the elegant country lifestyle. Ivy Life & Style Media also provides branding, web design and PR services for the wine industry.