If you blink, you just might miss the turn onto Prospect Hill. Tucked away at the end of a boxwood-lined driveway off of State Route 631, a genteel old manor house awaits its guests. With royal yellow siding, imposing neoclassical columns and two-story balconies, Prospect Hill is the epitome of southern charm. It's no surprise that Dr. Bobby Findley, his wife, Paula, and their five children fell in love with the quintessentially old Virginia manor house and the surrounding lush grounds that are presided over by a sprawling and magnificent, 180-year-old magnolia tree.
Doctor Findley, or "Doc" as he is known to most, practiced chiropractic for 28 years. He moved his family to Central Virginia from Myrtle Beach after deciding to trade in his medical practice for a southern bed and breakfast.
For the Findleys, there was something magical about Prospect Hill that made the move and career change feel right. "We had three teenagers and were in the process of adopting two more, and we liked the idea of our children growing up in a more rural setting. After all, we were living in Myrtle Beach. We also desired to run a true family-owned business in which all of us would work and contribute to its success. Once we visited Charlottesville, we quit searching and spent our time working to purchase Prospect Hill. We've now been here for nine years and love the history that surrounds Prospect Hill and Virginia."
Farm-to-Table Dining at Prospect Hill
The 18th-century manor house, which has some of the original wood floors and architectural features still in place, is the Inn's heart and soul. Unique characteristics include the winding staircase, classically-furnished sitting rooms and spacious patio overlooking the property's beautifully landscaped lawn and woods. And of course, there's the Inn's famed restaurant, attracting folks from Charlottesville, Washington, DC, and beyond. Guests can enjoy European-inspired dishes such as filet mignon in merlot butter and bordelaise, or veal sautéed in olive oil, garlic, mushrooms, rose and veal stock reduction. It has become well known among foodie circles for its high-quality ingredients and romantic ambiance.
"Charlottesville is a foodie's paradise, so we knew we would have to do food well," says Findley.
The Inn's Chef de Cuisine shares his love for cooking, which he discovered in his early teens, through a world-class dining experience. His culinary skills can be attributed to both his dedication to the guest's experiences and to working nearly 15 years under some of the top chefs in the Southeast.
With a quest for the finest ingredients from old-Virginia's local farm markets, Chef Elpidio brings to life eclectic pairings in artistic presentations.
"We get tomatoes, squash, peppers and some corn from our kitchen garden. Obviously, that varies depending upon the season, but the soil (Davidson loam) in the Green Spring's region is well-suited for the vegetables our Chef desires. We get as much meat as we can from local sources … all of our eggs come from Gertrude, our 25 chickens," says Findley.
Charlottesville is a foodie's paradise
A complimentary breakfast, also featuring home-grown eggs and locally-sourced ingredients, can be delivered to guests' cottages or enjoyed in the Manor House.
Prospect Hill's Accommodations
The Inn's 13 historic rooms and cottages are spread across the property and are all individually appointed in different styles. They range from rustic and cozy to spacious and modern. "My personal favorite is the original building, the 1699 Boy's Log Cabin. Originally the home of a settler who began farming 300 acres at Prospect Hill, it later served as home as his family grew. Even later it became a (tiny) neighborhood school for several local children. The structure is now the most-fascinating hand-hewn cabin and is one of the cottages available to our guests on a nightly basis. It is quite rare to find a building of that age still standing, much less in habitable condition. The Preservation Department from Montpelier has recently been studying the Boy's Cabin as they seek to rebuild their plantation dependencies with an accurate historical basis."
Guests who prefer more modern décor may want to consider one of the newer rooms. "Newer" being a relative term here, as the Inn's more recent rooms are all over 150 years old. Options include Sanco Pansy's Room, Miss Marcie's room or the Carriage House Cottage.
Activities at Prospect Hill
To be sure Prospect Hill is the kind of place that allows you to disconnect and breathe in the fresh country air, guests are also invited to take a dip in the pool, to lounge on the spacious patio or to explore the grounds. The "pastures" are home to the family horses, sheep and chicken, and guests just might run into some of the family animals when on a morning or evening walk.
A nearly two-mile nature trail that meanders through the hardwood forest is the perfect sojourn for those seeking a solitude in nature. "We all love the sitting areas in the arboretum (tree garden). When the evening sun sets and filters through the 200-year-old trees, the birds and crickets chirp and the wind blows. We sip on a glass of Virginia wine and savor our decision from 9 years ago, we know we are where we are supposed to be."
A quintessential old-fashioned Virginian escape, Prospect Hill connects guests with history and the Central Virginian countryside. "We've made incredible friends during our time here, both among our guests and through our industry colleagues, and learned a lot, even though there is always more to learn. It is our belief that a night or two getaway to Prospect Hill offers unsurpassed relaxation and refreshment," says Findley. ~
This article originally appeared in Book 5 of Wine & Country Life. Start your subscription here or give a gift subscription here. Discover even more places to stay in Virginia, as well as Virginia events and happenings to enjoy during your stay.
JISEL PERILLA has worked in Panama and Colombia and has written for many publications including Frommers, the internationally-famed travel guides.
R. L. JOHNSON is our co-publisher and creative director, Robin Johnson Bethke, who began her career as a professional photographer in Los Angeles before moving into graphic design and art direction when she relocated to Charlottesville in 1994. As our company's co-founder and visionary, she enjoys all aspects of the publishing process from story conception to graphic design to photography. Her work is often seen in many of our publications.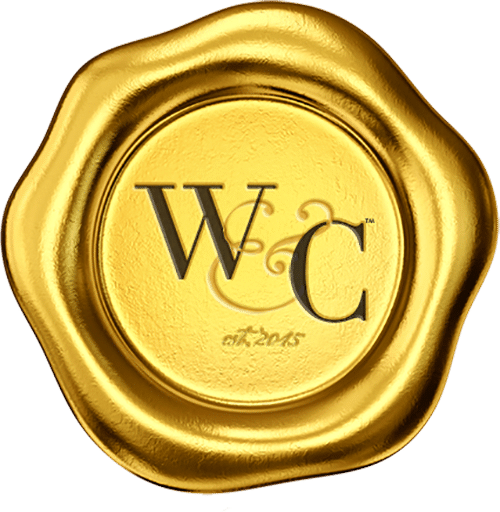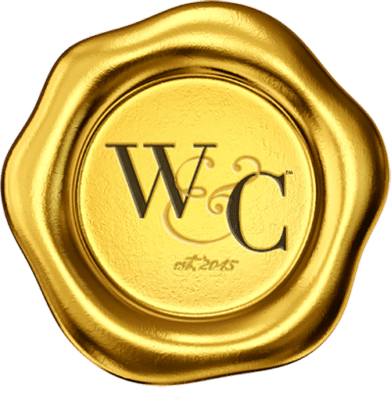 Virginia Wine & Country celebrates elevated living in Virginia Wine Country. Virginia Wine & Country Life is a semi-annual luxury print magazine with a full digital presence. The Virginia Wine & Country Gold Book is an annual guide to the top award-winning wines, wineries and experiences in Virginia Wine Country. The annual Virginia Wine & Country Wedding Planner is an art book of elegant Virginia weddings. The brand includes the Virginia Wine & Country Shop in Ivy, Va. It is a beautiful lifestyle boutique that brings the pages of the magazines to life. Virginia Wine & Country tells the stories of Virginia wineries, the farm-to-table movement, luxury travel, entertaining, art and the elegant country lifestyle. Ivy Life & Style Media also provides branding, web design and PR services for the wine industry.