Nestled in the heart of Loudoun County, Old Town Leesburg is as picturesque as it is historic. Founded in 1758, Leesburg, today, is well known for the surrounding horse and wine country, but downtown Leesburg has just as much to offer.
On April 24 and 25, the Leesburg Garden Club is inviting the public to stroll along Cornwall and King Streets and step inside charming homes built between the late 18th century and the 20th century as part of Virginia's Historic Garden Week. On this year's tour, garden enthusiasts will be able to see five homes with beautifully restored gardens, all just a stone's throw from popular downtown Leesburg with its exquisite restaurants, lovely cafés and charming boutiques.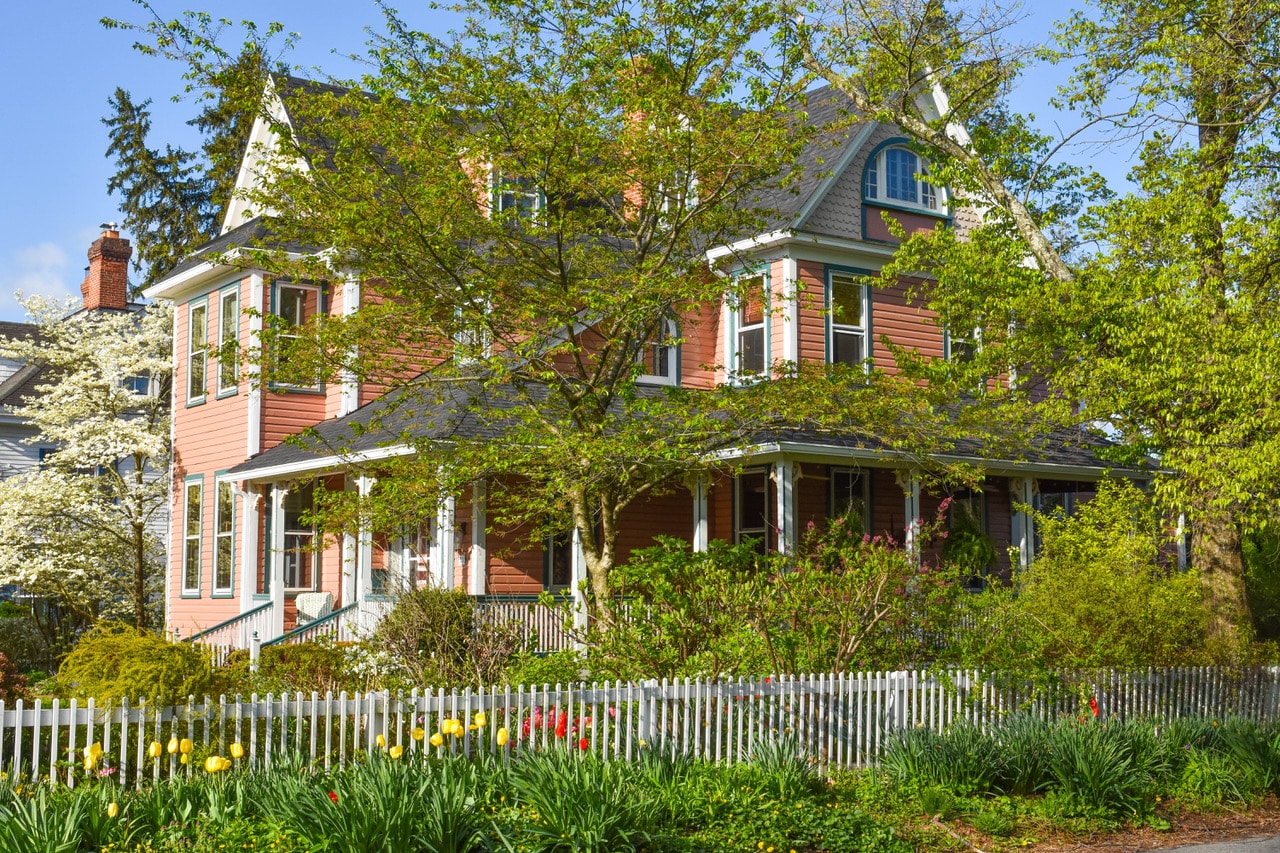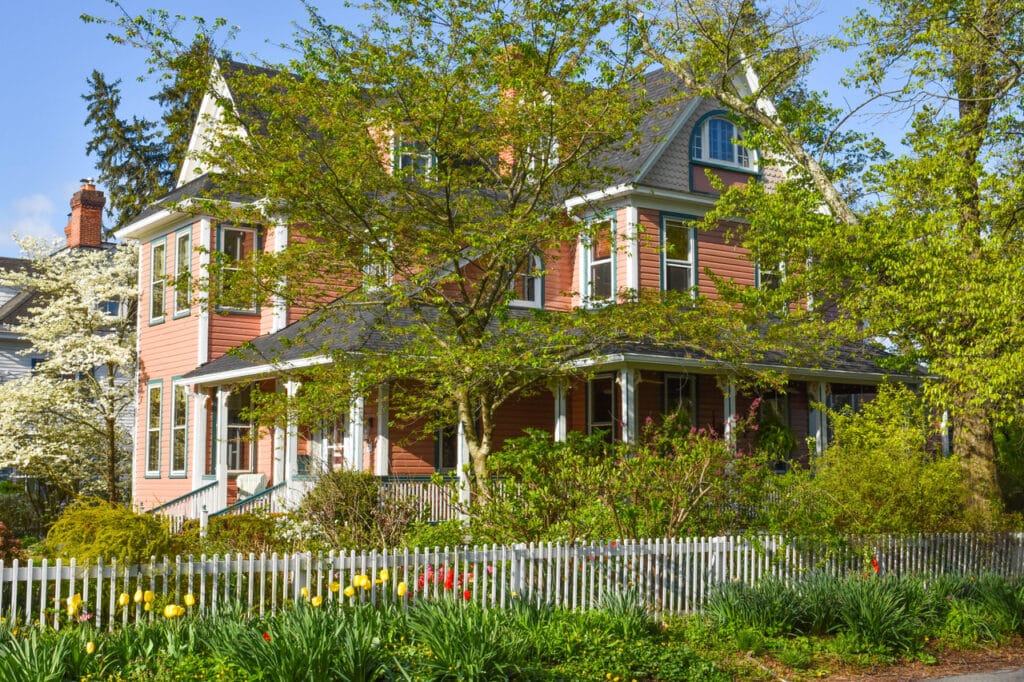 21 Wirt St., NW
Guests will begin the tour of Leesburg by checking in at St. James Episcopal Church on Cornwall Street, where they will be able to admire the Romanesque structure built in 1897 by Washington, D.C. Architect Leon E. Dessez. At St. James, visitors will receive a map of the self-guided walking tour and be able to pick up a copy of Historic Garden Week's 2022 Guidebook.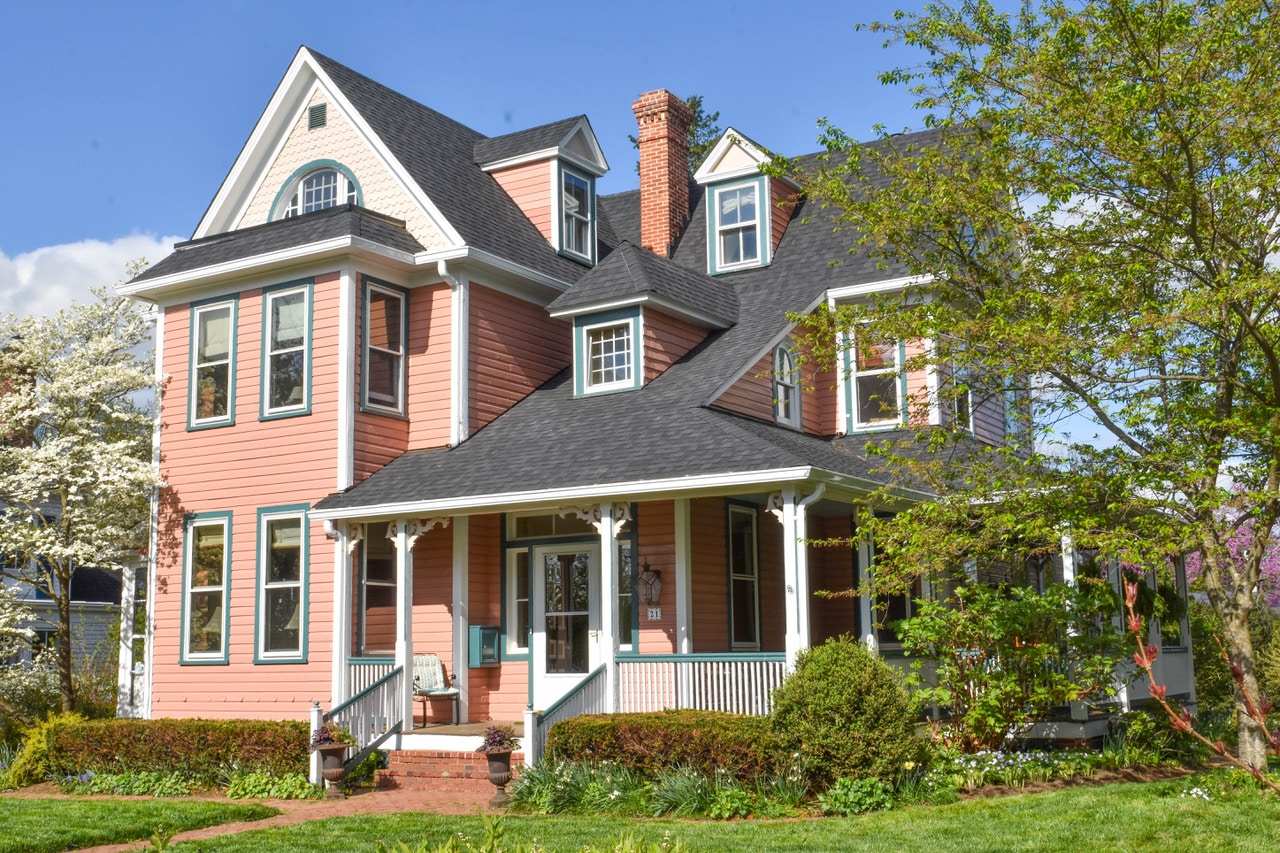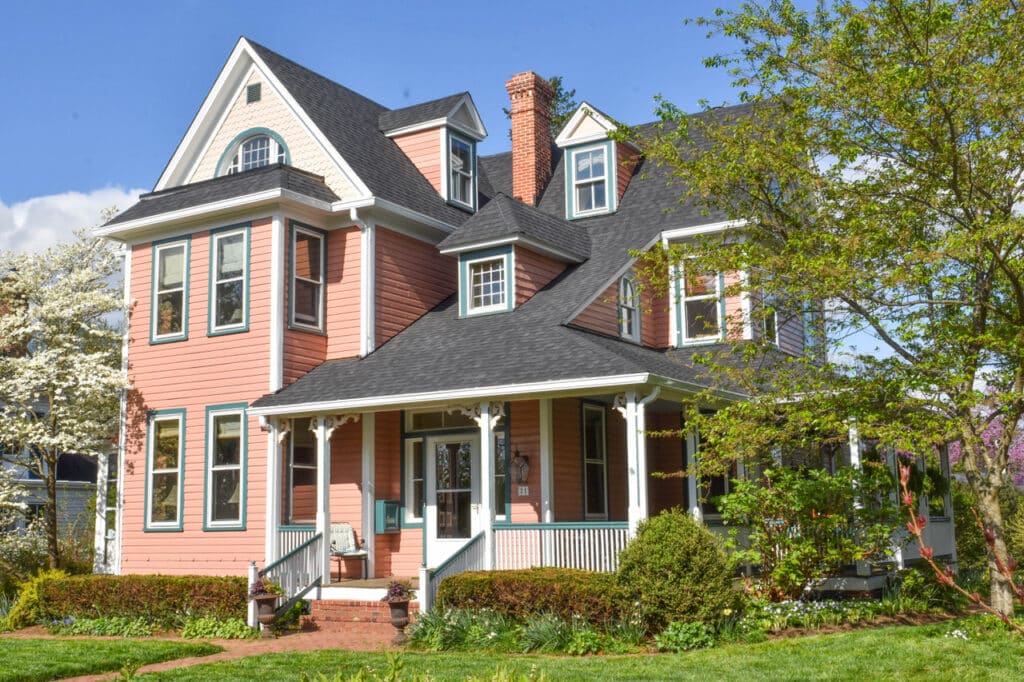 The first home on the Leesburg Tour is 21 Wirt Street, NW—a beautiful Queen Anne-style home that was built in 1894. Although the home is nearly 130 years old, the current residents are only the fifth family to own the property. The light-filled interiors showcase a blending of old and new furniture, such as unique mantelpieces and art. Outside, tour-goers will meander along the wraparound porch before heading inside to marvel at the oil paintings and unique mantelpieces in rooms that perfectly blend antique and more contemporary furniture.
The tour will then continue to the secluded garden behind the home, lined with mature American boxwoods and viburnums. The sprawling garden features flowering trees, perennials and spring bulbs, including mature tree peonies and weigela. The spacious garden also features a picturesque fishpond garden and lovely statues towering amongst the fragrant and colorful flowers peppered throughout the garden beds.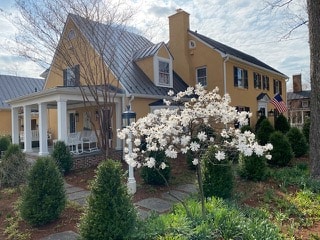 209 Cornwall St., NW
The second home on the tour is just a short walk down Cornwall Street. Tour-goers will be welcomed into 209 Cornwall Street, a Colonial Revival home built around 1950. The property was previously owned by Burr Powell Harrison, Jr., a renowned champion of historic and environmental preservation in Loudoun County, and his wife, Agnes Harrison, founder of Keep Loudoun Beautiful, member of the Leesburg and Fauquier-Loudoun garden clubs, and a board member of the Garden Club of Virginia.
After extensive renovations and an addition in 2015, the home has retained its classic charm while becoming accommodating for a more modern lifestyle. The previous garage has been converted into a first-floor guest suite along with a catering kitchen for hosting. The renovation also included the installation of the basement with a geothermal heating and cooling system.
The half-acre property includes spectacular gardens that features 165-year-old boxwoods, dogwoods, Japanese holly and climbing roses. The serene ambiance is made complete with the garden's flagstone patio and two fountains, additions made during the 2015 renovation.
Immediately next door, the tour continues with a garden-only tour of 211 Cornwall Street. The Federal-style home built in 1788 makes for a breathtaking backdrop to the predominantly green and white garden.
At the epicenter of the garden stands a statue of Diana the Huntress, standing amidst a sea of daffodils. The elegant symmetry of the garden is arranged to mirror the rooms of the home. Amid the boxwoods and the spring bulbs, there are two structures: a potting shed and a small workshop. Both outbuildings are open to the public while they wander through the gardens and admire the historic architecture of the home.
This year's tour—created by the Leesburg and Fauquier-Loudoun Garden Clubs—is made all the more appealing due to the ease and convenience of the event. All five buildings on the tour are in close proximity to one another, making it an easy amp enjoyable walking tour. And yet, the five architectural styles and dynamic gardens are incredibly different from one another, each offering their own unique charm and splendor.
On Sunday, April 24, the Town of Leesburg is also host its annual Flower and Garden Show, and although not associated with the Historic Garden Week Tour, the overlap is too delightful to resist. On the main thoroughfare of Old Town Leesburg, King Street, vendors will set up displays and sell goods that will appeal to everyone who partakes on the tour.
King Street offers endless opportunities for shopping, eating and drinking. Visitors can enjoy a New American fare lunch at Lightfoot Restaurant before the tour or stop for a glass of wine at The Wine Kitchen. Head to Tuscarora Mill for dinner after the tour and enjoy the lovely ambiance and fine dining experience, or sip on a specialty cocktail while savoring an oyster at King Street Oyster Bar.
The 2022 Leesburg Tour is hosted by the Leesburg and Fauquier-Loudoun Garden Clubs and will be an opportunity to explore private homes and intimate outdoor spaces while relishing in the charm of the historic town.
The tour will take place on Sunday, April 24, 2022, from 1 p.m. to 5 p.m and on Monday, April 25, 2022, from 10 a.m. to 5 p.m. Tickets are available at VAGardenWeek.org for $40 per person and must be purchased in advance.
There will be limited designated parking at Inova Loudoun Medical Campus, 224 Cornwall St., NW, and general parking will be available in garages and lots, which are detailed on the Town of Leesburg website.
See a sneak peek of the Brown Cove's Garden Tour in Albemarle County, and for more ideas for a weekend in Loudoun County, see our Guide to Middleburg and Five Charming Places to Visit in Loudon County. ~
ABBY MEREDITH ARMISTEAD is a Double Hoo who loves all things Charlottesville and equestrian. Abby grew up competing through the Arabian Horse Association, where she found success as a four-time Youth National Champion. During college, Abby made the switch to Hunter Jumpers and competed throughout Virginia. Abby worked as an attorney in Washington, D.C. and now is a freelance writer living in Charlottesville, where she spends her weekends hiking with her dog in the Blue Ridge Mountains, frequenting the farmers market and reading any novel she can get her hands on.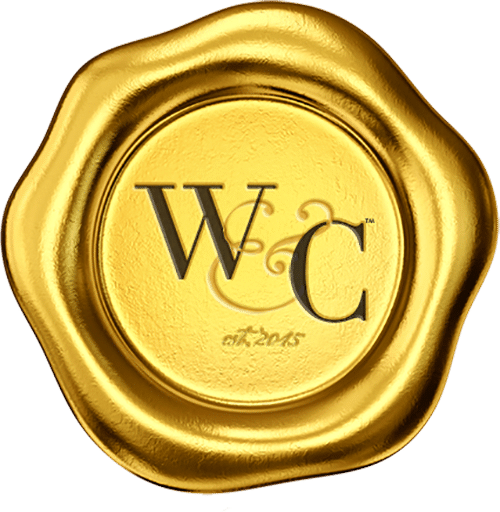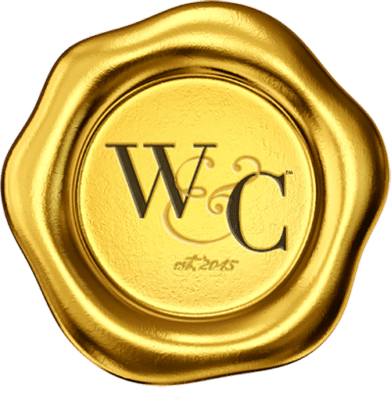 Wine & Country celebrates elevated living in Virginia Wine Country. Wine & Country Life, a semi-annual life & style magazine, and Wine & Country Weddings, an annual art book celebrating elegant Virginia weddings, are complemented by the Wine & Country Shop in Ivy, VA—a beautiful lifestyle boutique that brings the pages of the magazines to life. The Shop features over 40 Virginia artisans with everything from tailgating essentials and Dubarry attire to locally made foods and award-winning Virginia wines and craft beverages for your next event. Wine & Country covers the grape-growing foothills of the Blue Ridge Mountains from Lynchburg to Leesburg, including points in between like Charlottesville and Middleburg. Ivy Life & Style Media also creates other projects, including CharlottesvilleFamily.com, a collection of local resources including a popular calendar of events, family services guides and features on education, health and family day trips for parents and teachers in Charlottesville, as well as the CharlottesvilleWelcomeBook.com a guide to resources for Charlottesville tourists and newcomers.