As you drive through the gently rolling hills of Keswick near Charlottesville, you feel transported. Horse farms and vineyards, orchards and charming historic homes dot the landscape. Driving up to Castle Hill Cider, you are struck by the beauty of the land and surrounding orchards. With apples being a part of the area's agriculture since before the Revolutionary War, Castle Hill Cider was established in 2010 with the intent to pay homage to its history. Cidermaker Don Whitaker aptly describes the amber beverage as "America's first drink" and is passionate about its revival. France is the world's largest producer of hard cider. Normandy and Brittany are the primary producers and have been making the beverage since the sixth century.
The Founding of Castle Hill Cider
In 1764, Dr. Thomas Walker and his wife Mildred Meriwether Walker established the original Castle Hill Estate and farm that encompassed an impressive 1,500 acres. Six hundred of these acres are still attached to the private estate, and now neighbor, to the cidery, which also rests on 600 acres. It is debated whether Walker brought the first Newton Pippin apple to the region during the French and Indian War or after the Battle of Brandywine. But, it is no question that it was Walker himself who first planted the varietal in Albemarle County. "When Thomas Jefferson eventually developed Monticello, one of the first trees he planted was the 'Newton County Pippin'," Whitaker recalled, "which of course became known as the Albemarle Pippin thanks to Walker." 
Virginia Cidermaker Don Whitaker
Originally from Atlanta, Georgia, Whitaker was drawn to the beautiful country, storied history and sense of community in the Albemarle region. "There's a certain romantic notion that blew me away when I first turned onto the property," Whitaker said. He recalls this first visit to the area to be a "serendipitous event," as "the first hard cider that I drank in Virginia was on a friend's porch—Serendipity from Castle Hill Cider. I thought, 'This is what hard cider's supposed to be like.' It was dry and subtle, not overly sweet like so many of the available hard ciders. My friend told me they call it apple wine." In what Whitaker refers to as another "synchronistic and serendipitous turn," a few years later, the owner approached him to see if he would be interested in taking on the role of cidermaker for Castle Hill. He jumped at the chance.
For Rob Campbell, the cidery's general manager, it wasn't an altogether different reason that drew him to Castle Hill. Although he came to the business with no prior experience in the alcohol industry, he knew Castle Hill had something unique. "I'd had the mass marketed hard cider, but here's this craft side that's totally different. It's more of an apple wine, and it immediately blew me away," Campbell said. "I just wanted to figure out 'how do we make this premium product more accessible to people'. We want to produce something we're passionate about and that translates into a better customer experience overall."
Making Heritage Hard Cider in Qvevris
As far as crafting the draughts themselves, Whitaker believes Castle Hill has a "methodology in their spirit of making hard cider that is second to none." It is that approach to making hard cider that has led Castle Hill to not only create exquisite beverages but also to push the envelope on their techniques. One of the most ambitious and exceptional undertakings the cidery is experimenting with is the use of qvevris. Dating back around 10,000 years to ancient Mesopotamia, qvevris are large terracotta pots that are interred, in which the cider is fermented underground. "It's one of the oldest ways of making hard cider or wine," Campbell says. "You don't add anything to it, you let the Earth do the work."
It is that approach to making hard cider that has led Castle Hill to not only create exquisite beverages but also to push the envelope on their techniques.
To begin their qvevri process, a large hole was dug in the ground and reinforced with concrete. Large terracotta pots were then rinsed with an ash wash made from fallen branches of linden trees on the property and lined with beeswax from the onsite apiary to coat the inside of the cavities. Next, the pots were filled with juice pressed from apples on the estate, and placed in the large hole, which was then backfilled with stone and dirt. "We do a lot of research here, and we are constantly looking for answers and clues, tips and recipes that harken back to the ancient fermentation methods," Whitaker said. "It's a very dedicated process." Campbell added, "You have to have both the manpower and the willpower to be artistic and to get it done."
The resulting hard cider is Castle Hill's Levity. "We've done probably three or four vintages of Levity over the past eight years, but this year is the one that I think is closest to the roots of that ancient process," Campbell said. Interestingly, this is the first time they have undertaken a ferment of Levity in the warmer months. "Traditionally, we put Levity in the ground around September, October maybe even November. It's a cold-weather ferment, which will go slower. Since we've never tried a warm-weather ferment, we decided to see what happens. So, we did and it's amazing—it's still changing. It's still not ready for public consumption, but there's nothing wrong with it. It's moving through its machinations—it's melding—and it is being what it wants to be." Whitaker reflected. And the potential for the qvevris doesn't stop at hard cider. Whitaker said, "The story is ever unfolding, and we're really looking forward to further experimentations, maybe collaboration with a vineyard. Maybe a kombucha, or even kimchi. If it contains alcohol, you can ferment it. We have this amazing opportunity to explore."
New and Old Techniques for Virginia Hard Cider
The possibilities of Castle Hill Cider goes way beyond the excitement of the qvevris. Future experimentations are in the future for this exceptional cidery. Whitaker cites two ideas he's been percolating, including herbal adjuncts—potentially something with African blue basil. "I'm also excited to get my hands on some yaupon holly, which is the only plant native to North America that has caffeine, and see what that's like." Another particularly appealing project is the release of a cyser—a blend of hard cider and honey sourced from the on-site apiary. Campbell explained, "We had to put off the cyser for a year because of crop growth. We are excited to get back to this project. A cyser is basically a variation of mead, where you exchange apple juice for the water."
And while these may be some impending batches, as Whitaker said, "There's no end to it. We've got a lot of small batch things going on in the lab; some work and some don't. Everyone has different tastes, and sometimes fruit yields differently." In the past years, Castle Hill has collaborated with local distilleries Catoctin Creek Distilling Co. and Virginia Distillery Company, using whisky barrels to ferment their Heritage Dessert hard ciders. Some other collaborations that may be on the horizon include working with apples from Monticello or experimenting with rum barrels from distilleries based in the Outer Banks. But as Whitaker believes, "Really, the sky is the limit."
Virginia Hard Cider made by Castle Hill Cidery
Their "Terrestrial" hard cider won a gold in the 2022 Governor's Cup Competition, along with three other Castle Hill ciders winning silver, and their "Celestial" hard cider has won silver in the Virginia Governor's Cup for three years in a row. Their "Serendipity" has won golds in recent years as well. They have also medaled in prestigious hard cider competitions such as the Great Lakes International Cider and Perry Competition (where they placed Best in Class for their Sunday Muse), the Made In Virginia Awards and the Cidercraft Magazine awards. Castle Hill Cider's quality is consistent and well-recognized among East Coast cideries.
Events & 231 Festival at Castle Hill Cider
Castle Hill Cider does not only boast an exceptional tasting room, but with 600 acres of Virginia countryside they offer expansive spaces as both a private venue and a public event space. Their property is a popular venue for private events such as corporate parties and (of course) weddings for up to 350 people. Event spaces include a large, airy barn venue, an open hillside loft with barn doors to accentuate the view and various smaller buildings and private landscaped getaways for your perfectly curated gala.
They also hold regular events throughout the year from hard cider festivals to outdoor music shows. Drop by for a yoga class followed by a hard cider mimosa, a curated paired tasting featuring Castle Hill favorites, or even a full farmer's market hosted on their grounds complete with live music.
Ultimately, the mission of Castle Hill Cider is to give everyone a great experience with hard cider. "Our goal is basically to show society we are approachable, and we are welcoming to everyone." Campbell said. "My personal goal is to expose everyone to this brand side, which is made from head of state produce… Apples that come from Virginia and are made for hard cider." And as Whitaker concluded, "It's a labor of love, but it's worth every moment of it." ~
Visit Virginia Wine Country for a fabulous wine tasting trail adventure using your guide to Gold Medal Virginia wines, the Wine & Country Gold Book. 
MANDY REYNOLDS has a master's in arts management and a bachelor's in history, enjoys reading and is an avid traveler. Growing up in the Shenandoah Valley, she appreciates how much the area has to offer.
With over 15 years of experience, AARON WATSON along with his wife Lisa and the wonderful AWP team enjoy photographing weddings, family portraits, senior portraits and commercial work in Charlottesville, Virginia and worldwide.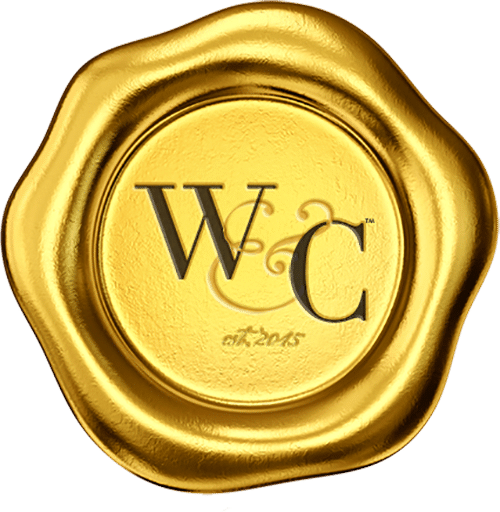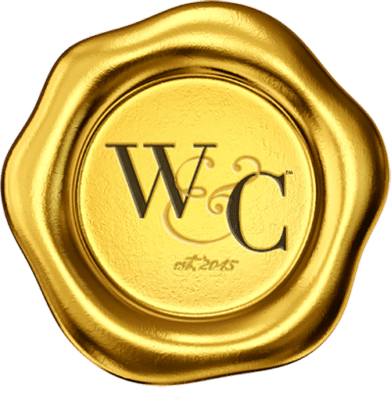 Virginia Wine & Country celebrates elevated living in Virginia Wine Country. Virginia Wine & Country Life is a semi-annual luxury print magazine with a full digital presence. The Virginia Wine & Country Gold Book is an annual guide to the top award-winning wines, wineries and experiences in Virginia Wine Country. The annual Virginia Wine & Country Wedding Planner is an art book of elegant Virginia weddings. The brand includes the Virginia Wine & Country Shop in Ivy, Va. It is a beautiful lifestyle boutique that brings the pages of the magazines to life. Virginia Wine & Country tells the stories of Virginia wineries, the farm-to-table movement, luxury travel, entertaining, art and the elegant country lifestyle. Ivy Life & Style Media also provides branding, web design and PR services for the wine industry.