The horses aren't the only thing on display at the many Virginia horse racing events. Each year, tailgaters come dressed to impress and ready to show off their equine-inspired spreads on race day. This year, we are sharing some superb Virginia Steeplechase & Tailgate Bar Ideas that we hope inspire your next steeplechase outing, so your get together is worthy of winning the tailgating contest!
What Drinks Should I Bring to The Horse Races?
At the Virginia horse races, the possibilities are endless for creating the perfect tailgate bar. With so many unique Virginia-made craft beverages, spirits and wines to choose from, we always suggest offering beverages from our local wineries and breweries. Below, you can see one group of patrons who brought a fully stocked bar with a bartender to the races. Guests drank fresh Bloody Marys or grabbed beer from an iced trough below the bar. Make sure to grab all your tailgate essentials like Virginia wines, cocktail mixers, elegant barware and more at the Wine & Country Shop, and don't miss our Ultimate Steeplechase Bar Checklist at the bottom of this article. 
In order to create the perfect tailgate bar, you will need the appropriate tools. Below we have a luxury steeplechase checklist you can use to curate an elevated equestrian event experience. Besides the items listed below, the most important thing to remember is that your tailgate guests will undoubtedly ask what they can bring. The answer is always ice! Not only are cold drinks often the first thing that guests request, but ice is also heavy to carry around, takes up a large amount of space and is time sensitive – and you already have your hands full! Pre-chill your drinks at home, pack everything up in your car, text a friend to remind them to bring the ice, and it's off to the races for you and your perfect tailgate bar!
We loved the equine details that brought the bar shown here to life. The faux fox head is reminiscent of fox hunting, while topiaries alluded to the hedges that the horses will clear throughout the steeplechase races.
The curation of this classic wooden bar adorned with fall foliage and cotton blooms had guests feeling as if they were entering a rustic Virginian tavern. Salty snacks were laid out to munch on while people waited to put in an order with the bartender. Other delightful details included the fresh herb sprigs for cocktail garnishes and blue-ribbon winner paper straws to add to your drink of choice.
Creative Steeplechase Tailgate Bar Spreads
Whether its quirky, a bit kitschy or simply original, creativity adds flare and fun to tailgating. Let the day's events and the locale inspire your creative side when planning your steeplechase tailgate. One group of patrons pulled together a tailgate that included tasteful odds and ends from a day of antiquing and thrifting around Virginia's Hunt Country. Rather than bringing a cooler, they used a rustic trunk and copper buckets to place their libations on ice. The chest was made complete with knick-knacks that tied in the equestrian theme and brought the tailgate to life.
Fall foliage, pumpkins and gourds are perfect for decorating a tailgate tablescape. The bountiful harvest theme can take you even further, as one tailgating group showed. These steeplechase tailgaters took a large pumpkin and converted it into a tapped cider dispenser! Whether it's chilled cider from a local favorite like Bold Rock or hot apple cider with a splash of bourbon, fall in Virginia means fresh apples are in abundance and ripe for picking, eating or, in a sense, drinking. For more information about fall activities to inspire your tailgate décor, read our online article for 6 Fall Outing Ideas in Virginia.
Southern-Inspired Tailgate Bar Ideas
When choosing the menu for your tailgate, southern fare is a staple that never disappoints. Pulled pork sliders with pickles, classic Virginia Ham Biscuits and meatballs bathed in a barbecue sauce make a great addition for the guests to graze upon. To curate the perfect tailgating menu, read our online articles for Easy Tailgate Dish Ideas and Dessert Ideas, and start planning your steeplechase spread. Whisky pairs delightfully with hot water, lemon and honey. Garnish the classic Hot Toddy with a cinnamon stick and serve the drink in a mason jar. Find recipes for a classic Hot Toddy and other seasonal whiskey recipes in the Food & Drink section.
Elegant Steeplechase Tailgate Bar Setups
When in doubt, keep it classy. An elegant tailgate setup draws people in and brings with it an air of sophistication and comfort to the day's festivities. Pewter and silver dishes for serving platters or vases work well for a classic base to the tailgate. Don't be afraid to get fancy and incorporate servingware and décor that features equestrian motifs, personalized leather details, gold plating or classic vintage pieces.
Tailgating at Virginia horse races provides an opportunity to show off your personality and enjoy good food and drinks with great company.
Rather than serving drinks from the bottle, consider bringing carafes for serving or simply using an ornate bottle stopper. Silver goblets make the event feel festive and timeless. Autumnal floral arrangements are the perfect focal point for the tailgate. Browse our Tailgate collection for a variety of elegant essentials from extravagant hampers and exquisite locally-crafted artisan leather wine carriers to blankets and barware. Whether your style is classic elegance or quirky and creative, tailgating at Virginia horse races provides an opportunity to show off your personality and enjoy good food and drinks with great company.
The Ultimate Steeplechase Bar Checklist
Alcoholic Drinks:
White wine
Red wine
Rosé
Beer
Liquor (Bourbon, rum, gin, vodka or tequila)
Champagne
Virginia Sparkling Wine: we love

Thibaut-Janisson Winery's Virginia Fizz!
Extras:
Ice
Wine decanter (optional)
Bottle opener (required)
Cooler
Tongs
Unbreakable cups in various styles
Napkins
Drink Garnishes:
Celery
Simple Syrup
Fresh mint
Lemon, lime and orange slices
Tonic water
Soda water
Fresh lemon and lime juice
Sweet or dry Vermouth
Square One Organic Mixers: try making a "mocktail" with this for your tailgate guests!
Tailgate Etiquette: Tips for Being a Great Guest
Want a cheatsheet for how to be the ultimate guest at your next tailgate? Download our Wine & Country Guest Guide to the Steeplechase Races by clicking the image below.
We hope you try out some of our Virginia Steeplechase & Tailgating Bar Ideas at this years Montpelier Hunt Races, International Gold Cup and Foxfield Races. For more decorating ideas and tips on how to celebrate the steeplechase in style, read our online article on Decorating Your Steeplechase Tailgate. For a curated collection of expert tips and advice from professional event planners and lifelong equestrians that will help you tailgate like a winner, visit the Tailgate section of Wine & Country Life. ~
ABBY MEREDITH ARMISTEAD is a Double Hoo who loves all things Charlottesville and equestrian. Abby grew up competing through the Arabian Horse Association, where she found success as a four-time Youth National Champion. During college, Abby made the switch to Hunter Jumpers and competed throughout Virginia. Abby worked as an attorney in Washington, D.C. and now is a freelance writer living in Charlottesville, where she spends her weekends hiking with her dog in the Blue Ridge Mountains, frequenting the farmers market and reading any novel she can get her hands on.
R. L. JOHNSON is our co-publisher and creative director, Robin Johnson Bethke, who began her career as a professional photographer in Los Angeles before moving into graphic design and art direction when she relocated to Charlottesville in 1994. As our company's co-founder and visionary, she enjoys all aspects of the publishing process from story conception to graphic design to photography. Her work is often seen in many of our publications.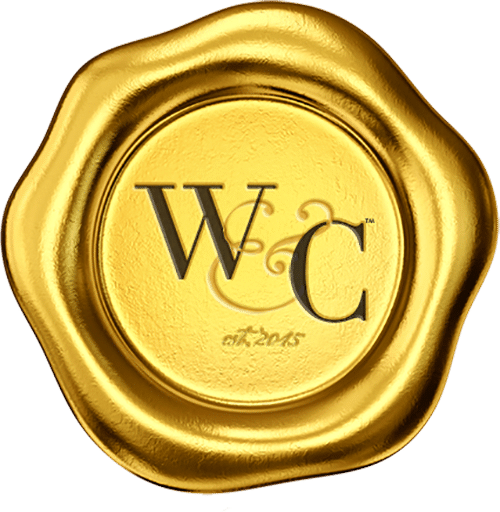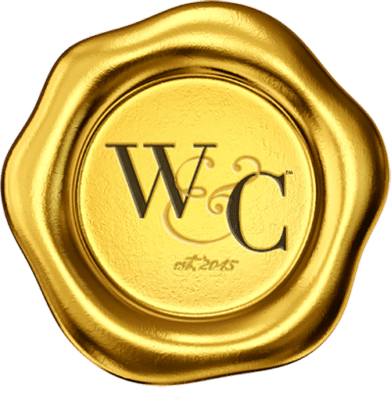 Virginia Wine & Country celebrates elevated living in Virginia Wine Country. Virginia Wine & Country Life is a semi-annual luxury print magazine with a full digital presence. The Virginia Wine & Country Gold Book is an annual guide to the top award-winning wines, wineries and experiences in Virginia Wine Country. The annual Virginia Wine & Country Wedding Planner is an art book of elegant Virginia weddings. The brand includes the Virginia Wine & Country Shop in Ivy, Va. It is a beautiful lifestyle boutique that brings the pages of the magazines to life. Virginia Wine & Country tells the stories of Virginia wineries, the farm-to-table movement, luxury travel, entertaining, art and the elegant country lifestyle. Ivy Life & Style Media also provides branding, web design and PR services for the wine industry.