Tailgating at a Virginia steeplechase event is a longstanding equestrian tradition. While some may think of tailgating as setting up a grill behind a parked car in front of a football stadium, horse race tailgating is very different. During the steeplechase, one can expect to see elaborate spreads boasting delicious cuisines and elegant decor. The elevated culture surrounding a traditional steeplechase results in people, plates and ponies sporting their British best, inspired by the origin of the steeplechase, a reimagination of Britain's elegant fox hunting traditions. As tailgate contest judges, frequent horse race attendees and experienced bakers ourselves, we know a thing or two about tailgate desserts. We are sharing our expert Dessert Ideas for a Steeplechase Tailgate to help you prepare for your next Virginian equestrian event. Follow along as we share some easy dessert ideas that are popular, portable and most of all, the perfect final course to accompany a festive field-side tailgate.
Tailgate Desserts That Travel Well
When selecting dessert ideas for a steeplechase tailgate, consider desserts that are easy to travel with, easy to serve and easy to eat on race day. Handheld desserts are very popular as they do not require much cutlery or dish ware. Mini apple pies and bourbon balls are popular steeplechase dessert ideas due to their portability and autumnal flavors. Since many equestrian races occur in the fall, seasonal desserts are always a win. Consider taking a traditional dessert recipe and adding on a fun and easy to serve twist. Recipes like bread pudding and cupcakes can easily become tailgate friendly by dividing them up into single serving sizes, or making them in smaller proportions. Tailgate desserts that travel well are not only useful for their portability, but will also make for an easy to serve, easy to grab treat for all to enjoy.
Popular Fall Tailgate Recipes
When it comes to a steeplechase tailgate, there are certain dishes that are simply tradition. Sandwiches and soups may be all the rage for the main entrees, but what about for dessert? We have some wonderful popular tailgate dessert ideas that will have everyone asking for more. Sugar, spice and everything nice is the rule to follow here, and you simply cannot go wrong with a classic pie. Pecan pie is an all-around Southern staple and an equally great Dessert Idea for a Steeplechase Tailgate. Looking for something new? Try our recipe for Chocolate Pecan Pie, a decadent twist on a beloved classic that will even impress Grandma!
As the temperature cools and the fall spices emerge, use this opportunity to try serving an autumn spice cake with cream cheese frosting during the next steeplechase. Like its carrot and red velvet cake counterparts, spice cake and cream cheese frosting are a dynamic duo that simply must be together. Consider spicing things up with another fun Wine & Country Recipe. Our Zucchini Cake with Cream Cheese Frosting is a delicious and healthy twist to one of our favorite fall desserts.
Speaking of fall desserts, apple flavors cannot be excluded from the conversation. From apple tarts and apple pies to apple crostatas and more, bringing something apple to the table is a guaranteed success. Our Spiced Apple Galette Recipe preserves those familiar aromas while taking on a French bakery classic. This galette is elegant, yet easy to make and will wow your tailgate guests—as well as your taste buds! For all of your serving ware needs to handle your steeplechase spread in style, visit the Wine & Country Shop in Ivy.
Tailgate-Themed Dessert Ideas
Every great party has a theme, and the same certainly goes for a steeplechase tailgate. We always suggest establishing a theme when planning your tailgate, and incorporating that theme into all elements of your spread—décor, serving ware, cuisine, etc.—is your key to a successful steeplechase tailgate. Classic race day recipes such as cookies and cake can easily become a themed tailgate dessert with just a few embellishments.
An easy way to incorporate an equestrian element into your dessert spread is to consider dessert ideas that are horse shaped. Use a horse shaped cookie cutter to stamp out sugar cookies and decorate with frosting and sprinkles that match the colors of the jockeys uniforms. Or, decorate a classic cake with equestrian embellishments and the theme of the day.
Being the perfect midpoint between popular equestrian hubs such as The Hamptons in New York and Wellington in Palm Springs, tailgating at a Virginia steeplechase often feels like a homecoming for East Coast residents.
For 2021, Montpelier Hunt Races has selected "bond from across the pond" as this year's theme, an ode to Britain's steeplechase roots. Get creative with the theme and try using blueberries and strawberries to create a union jack shape. Channel your inner Great British Bake Off and decorate a fun traditional British design onto your cake. However you choose to decorate, get creative and have fun with your Dessert Ideas for a Steeplechase Tailgate. Read our online article for more helpful tips that will help you Tailgate Like a Winner.
Tailgating at Virginia Equestrian Events
Being the perfect midpoint between popular equestrian hubs such as The Hamptons in New York and the Wellington Equestrian Center in Florida, tailgating at a Virginia steeplechase often feels like a homecoming for East Coast residents. With so many upcoming Virginia equestrian events, now is the perfect time to start planning ideas for your steeplechase tailgate spread. The International Gold Cup takes place in late October and is held at Great Meadow in The Plains, Virginia. Beyond this annual event, Great Meadow is also home to many polo matches throughout the year. Read our article on Northern Virginia Polo to learn more about Great Meadow's presence in the polo scene.
Nationally recognized for its tailgating scene, the Montpelier Hunt Races take place in early November and are held in Orange County near Gordonsville. Gordonsville is home to a number of fine dining restaurants, luxury shopping boutiques and historic attractions, browse some of our favorites in our collection of Gordonsville Shops. Both the International Gold Cup and the Montpelier Hunt Races are Central Virginia equestrian events that offer tailgate contests for those who wish to participate. The Foxfield races are a bi-annual event that take place right here in Charlottesville. Only a short distance from the Wine & Country Shop in Ivy, the Family day fall races take place in early October, and encourage lots of family fun and a great opportunity for tailgating. The spring races take place in late April, and are known to be a lively event that attracts college students, avid equestrians and, of course, lots of tailgating.
As experts in the tailgating space, we have curated an extensive collection of Picnic & Tailgating supplies to host your perfect steeplechase tailgate. Browse them all online or visit the Wine & Country Shop in store for more equestrian items. For more recipe inspiration, visit our Food & Drink section, and create gourmet meals designed by Virginia's most respected food artisans. ~
NADIRAH MUHAMMAD is a graduate of George Mason University's Rhetoric & Writing Studies Program and serves as editorial assistant with Ivy Life & Style Media. She is dedicated to exploring the world through writing and adding eloquence to everyday life.
R. L. JOHNSON is our co-publisher and creative director, Robin Johnson Bethke, who began her career as a professional photographer in Los Angeles before moving into graphic design and art direction when she relocated to Charlottesville in 1994. As our company's co-founder and visionary, she enjoys all aspects of the publishing process from story conception to graphic design to photography. Her work is often seen in many of our publications.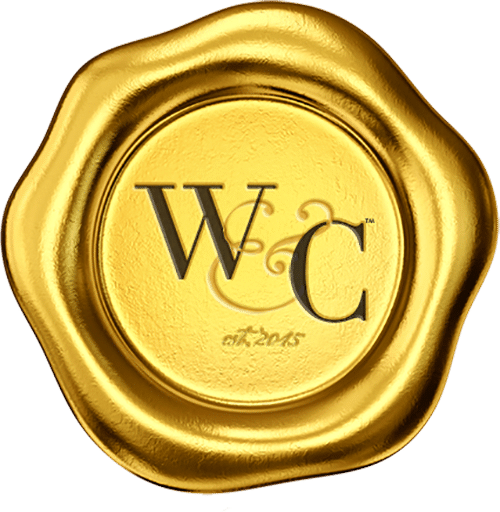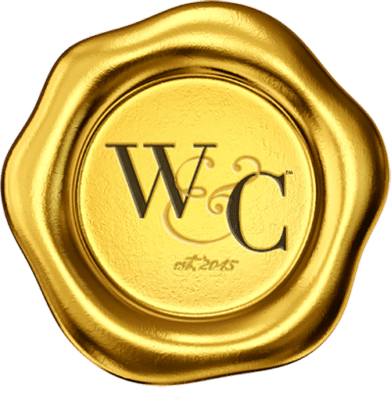 Wine & Country celebrates elevated living in Virginia Wine Country. Wine & Country Life, a semi-annual life & style magazine, and Wine & Country Weddings, an annual art book celebrating elegant Virginia weddings, are complemented by the Wine & Country Shop in Ivy, VA—a beautiful lifestyle boutique that brings the pages of the magazines to life. The Shop features over 40 Virginia artisans with everything from tailgating essentials and Dubarry attire to locally made foods and award-winning Virginia wines and craft beverages for your next event. Wine & Country covers the grape-growing foothills of the Blue Ridge Mountains from Lynchburg to Leesburg, including points in between like Charlottesville and Middleburg. Ivy Life & Style Media also creates other projects, including CharlottesvilleFamily.com, a collection of local resources including a popular calendar of events, family services guides and features on education, health and family day trips for parents and teachers in Charlottesville, as well as the CharlottesvilleWelcomeBook.com a guide to resources for Charlottesville tourists and newcomers.