Zucchini, courgette, or whatever you call it is a staple of any summer. With uses in both savory roasts and sweet cakes, it's one of the most flexible of any produce as well as one of the easiest to grow yourself. Every gardener and foodie has go-to recipes that incorporate the bounty of each season. This delicious cake is an easy-to-make summer treat that should be added to your recipe book.
Tips for Growing Zucchini in Your Garden
As long as you have sunlight and space (just one zucchini will produce 6 to 10 pounds of fruit!), you are almost guaranteed a great crop. Keep your plants well watered; we recommend about an inch per week with the most critical time being bud development to make them less susceptible to insect attacks. If you still encounter pests, such as cucumber beetles or squash borers, then diatomaceous earth is both an effective and organic solution.
Zucchini need a lot of energy to produce as much as they do, and it's easy to provide that in the form of organic matter like aged compost or any fertilizer rich in phosphorous. Be sure to avoid nitrogen, as it reduces your yield.
Once established, a zucchini fruit will grow up to 2 inches a day, so keep an eye on your plants. The best tasting zucchinis are smaller, about 6 inches. But, don't fret if you miss one and grow a giant. Even the biggest zucchini makes excellent zucchini bread or cake.
You don't have to cook fancy or complicated masterpieces, just good food from fresh ingredients.

– Julia Child
How to Choose Zucchini at the Farmers Market
Not everyone is able to grow zucchini at home, but that doesn't mean they should have to go without. We always recommend looking at farmers markets and stands for the freshest produce. Even grocery stores are a good option, especially when your key ingredient is in season.
The most recently harvested fruits will still have their little bristly hairs. And for the best taste, don't just pick the biggest one. Zucchinis 6- to 8-inches smaller are much better tasting and less fibrous. One of the surest hints of freshness and low handling is when you see a little remnant of the original zucchini blossom on the fruit. The skin should also be firm.
How to Store Zucchini
You can store in an opened bag in the refrigerator for one to two weeks, though you will see the skin start to shrivel a bit. Even if this happens, the flavor will still be great, and it will make a delicious cake.
Zucchini Cake with Cream Cheese Frosting
An easy-to-make summer dessert from your garden vegetables.
Ingredients
Cake
2

cups

flour

2

tsp

nutmeg or cinnamon

2

tsp

baking soda

1

tsp

salt

¼

tsp

baking powder

3

eggs

2

cups

white sugar

1

cup

vegetable oil

(substitute with applesauce for a lower fat option)

2

tsp

vanilla extract

2

cups

zucchini,

grated,un-peeled (from about 3–4 regular-sized zucchini and remove as much moisture as possible by using a sieve or squeezing from a cloth)

1

cup

chopped walnuts or pecans

(optional)

1

cup

raisins

(optional)
Frosting
3

ounces

cream cheese,

softened

¼

cup

butter,

softened

1¾

cup

powdered sugar

(more or less depending on consistency preference)
Instructions
Preheat oven to 350°F. Grease or line with parchment paper a 9" x 13" baking pan, or two 8" round cake pans.

Whisk the dry ingredients for the cake in a medium-size bowl.

In a separate bowl, beat the eggs until frothy, then add the sugar and rest of the wet ingredients.

Gradually add the dry to the wet mixture, then fold in the grated zucchini and nuts until combined. Be careful not to overmix.

Bake the mixture in your greased pan for 40–45 minutes, or until a toothpick comes out clean.

Remove from oven and let cool completely until frosting.

As the cake cools, prepare your frosting by beating together the cream cheese and butter.

Once your cream cheese and butter are combined, add the powdered sugar ½ cup at a time until you reach your desired thickness. 

Frost the cake and serve immediately, or let keep it in the fridge for later.
How to Freeze Zucchini
If your garden is overflowing, shredding zucchini then freezing in zippered storage bags is a great way to enjoy garden-fresh flavor during the winter months. Grated zucchini is marvelous in minestrone soup, tomato pasta sauce and in muffins, too.
Wines to Pair with Zucchini Cake
When pairing a wine with this sweet and nutty cake, it's nice to have a wine with lots of different flavors hitting your palate, as the cake already has many flavors. A juicy Rosé is the perfect pairing. On the nose, King Family Vineyards' Crosé features notes of grapefruit, lime, watermelon and a light grassiness. While on the palate, a wine lovers will enjoy flavors of bitter cherry, peach and rose petal. Lightwell Survey's Strange Hybrid Moments is another great option. This blend of five varietals consists mostly of Vidal Blanc and juicy Chambourcin and features light crunchy berry notes with grass, pepper and melon.
Find even more delicious recipes here and get more recipe ideas on our Wine & Country Life Pinterest page. ~
JENNIFER BRYERTON, our co-publisher earned degrees at the University of Illinois and University of Northern Colorado, and loves baking, gardening, shopping at the Charlottesville City Market and cooking with fresh produce. This recipe was a childhood favorite she loves to serve refrigerated for a cool treat on hot summer days.
JANINE AQUINO has 30 years of business consulting and entrepreneur experience. Her focus lies in Agritourism—the grower, the producer. Having grown up in the Hudson Valley region of New York, on a small family vineyard, she learned grape growing, winemaking and distribution and is the 4th generation in her family to continue in the wine industry. While in NY, she studied food and wine pairings at the CIA and worked for a couple of wineries lining the Hudson River. She then received an opportunity to buy a boutique winery in Ohio, which she did and ran for 10 years. Opportunities were presented to her in VA to take the reins of a couple startup vineyards and fully develop them. After working with the wineries, she started Aquino Baron Consulting, an agritourism consulting company focused on wineries and cideries. She is a member of the Virginia Wineries Association, Virginia Vineyards Association and Shenandoah Valley Wine Trail, and sits on the Waynesboro Tourism Advisory Board.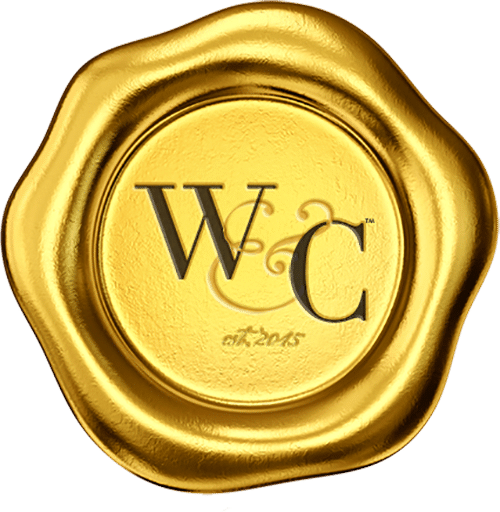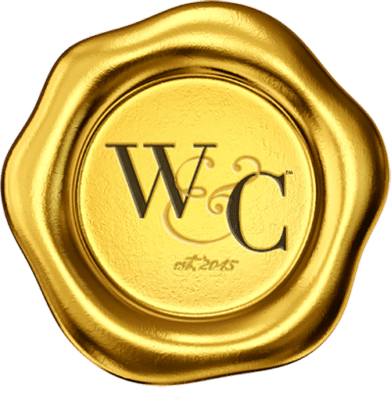 Virginia Wine & Country celebrates elevated living in Virginia Wine Country. Virginia Wine & Country Life is a semi-annual luxury print magazine with a full digital presence. The Virginia Wine & Country Gold Book is an annual guide to the top award-winning wines, wineries and experiences in Virginia Wine Country. The annual Virginia Wine & Country Wedding Planner is an art book of elegant Virginia weddings. The brand includes the Virginia Wine & Country Shop in Ivy, Va. It is a beautiful lifestyle boutique that brings the pages of the magazines to life. Virginia Wine & Country tells the stories of Virginia wineries, the farm-to-table movement, luxury travel, entertaining, art and the elegant country lifestyle. Ivy Life & Style Media also provides branding, web design and PR services for the wine industry.