Virginia orchards are positively teeming with gorgeous golden peaches, ripe and ready for enjoying right now. While this fruit is tasty as a grab-and-go snack, you can easily turn this simple fruit into a show-stopper with our Peaches and Mascarpone Tart recipe from our Wine & Country recipe box.
What is Mascarpone?
Mascarpone is an Italian cream cheese from the Lombardy region. This heavenly delight is a thick double or sometimes triple cream that is made by curdling milk cream with citric acid.
How Do You Whip Mascarpone?
To transform this dense cream cheese into a light and airy treat is quite simple if you have a stand mixer. Simply put it in the bowl and let the whisk attachment go to work, starting on low speed and increasing as necessary. In moments, you will have a light and airy cheese. If you want to add any extra sugar, honey, vanilla or other flavors, now is the time.
How Do You Make a No-Bake Peaches & Mascarpone Tart?
The reason we love this peach dessert so much is because it comes together in minutes without having to heat up the oven, while also helping keep you cool and collected on these hot summer days.
Our favorite shortcut to make this even easier is a store-bought graham cracker crust. Go ahead and get one of those, we won't tell.
Once you whip your mascarpone cheese, spread it over the crust. Then, top the mascarpone with sliced peaches, and voila! You have a delicious summer treat that looks amazing but was actually quite easy to create. You can even drizzle it with a bit of local honey and sprinkle with a smattering of your favorite herbs for a fresh herb accent.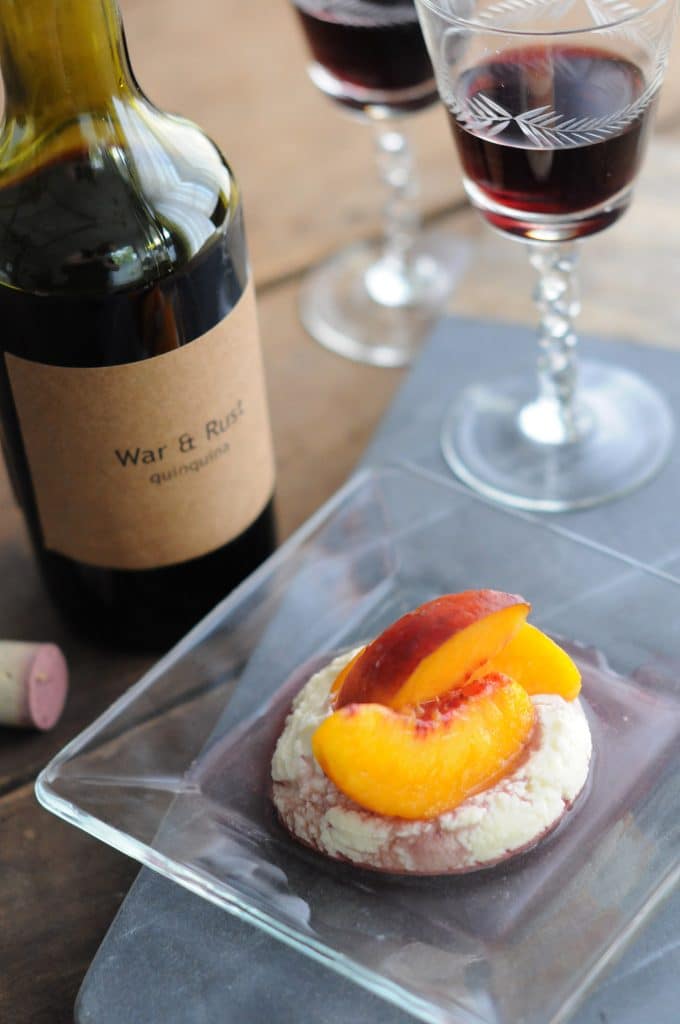 Add a splash of your favorite dessert wine to make this dessert even more delicious.
What Virginia Wine Should You Pair with Peaches?
We asked Tom Walters, the wine guru at Foods of All Nations, what he would choose to pair with summer peaches. Walters recommends the digestif, War & Rust Quinquina, a side project of local winemaker Ben Jordan of Early Mountain Vineyards.
This special blend is created using different combinations of Cabernet Franc, Petit Manseng, Tannat and Petit Verdot from year to year. Known as a solera wine, War & Rust is an ongoing project, where each year's vintage is made incorporating some of the previous year's vintage.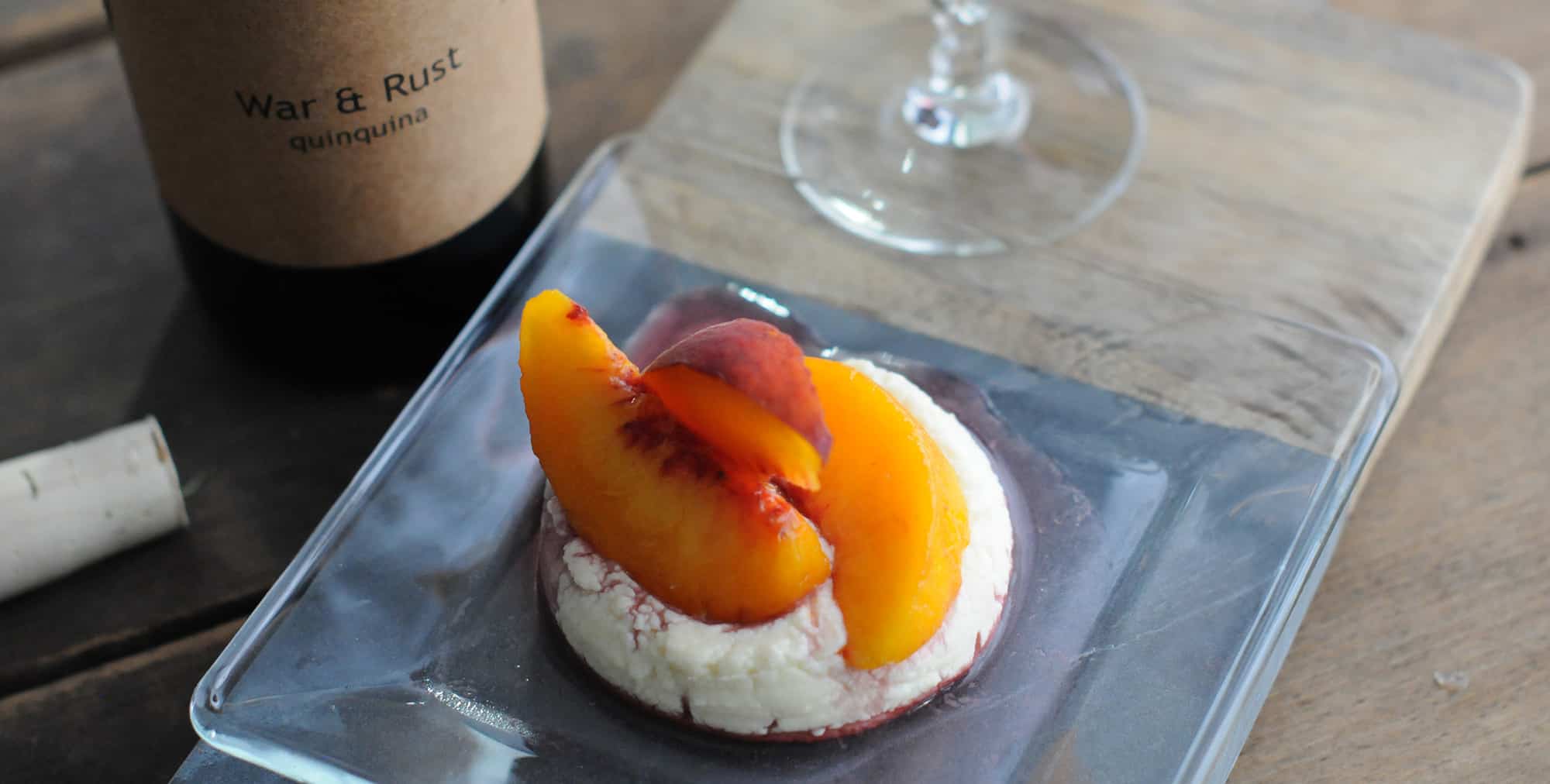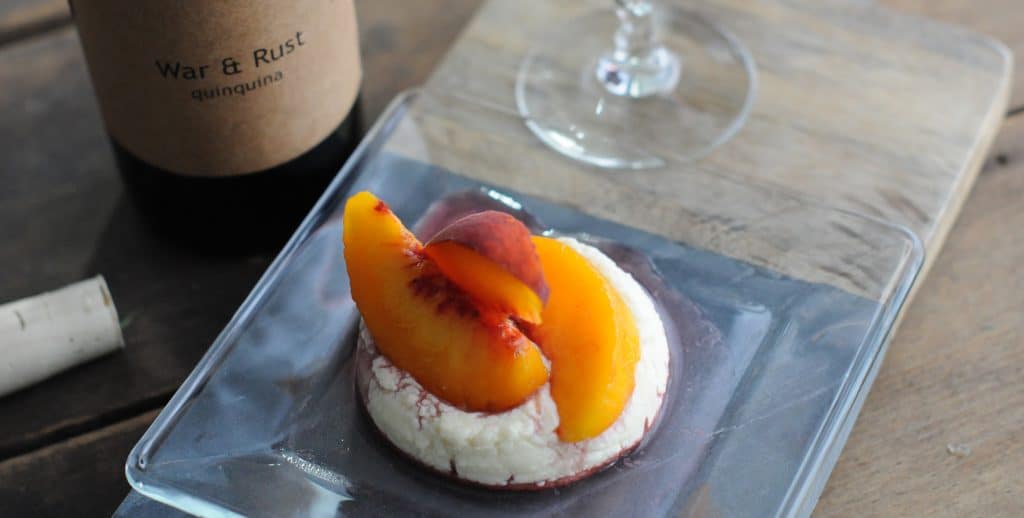 We also spoke to Jordan to see what he would pair with peaches and mascarpone. He cited Early Mountain Vineyards' cellar series, particularly the sweet Petit Manseng, explaining it has "both residual sugar and lots of acid. In general, it's nice when pairing with desserts if the wine is sweeter than the dessert, allowing the fruit character of the wine to still be expressed by some sweetness. The acidity of the wine would also serve to cut through the creaminess of the Mascarpone. If the dish is not very sweet, with no added sugar, then the Five Forks white blend might work."
Another Delicious Peach Dessert Recipe Idea
For another fun twist, instead of using a crust to your peaches and mascarpone, try soaking a slice of pound cake in War & Rust, and top with the whipped mascarpone and fresh peaches.
Visit a Local Peach Orchard
We are blessed with so many great orchards all over Virginia. Recently, we visited Chiles Peach Orchard in Crozet, Virginia. This family-owned Century Farm is an orchard rich in heritage and things to do, including everything from pick-your-own fruits ranging from strawberries, apples and peaches to shopping, games, live music, wine tasting, homemade ice cream and more! We highly recommend a day-trip to visit this family-friendly venue.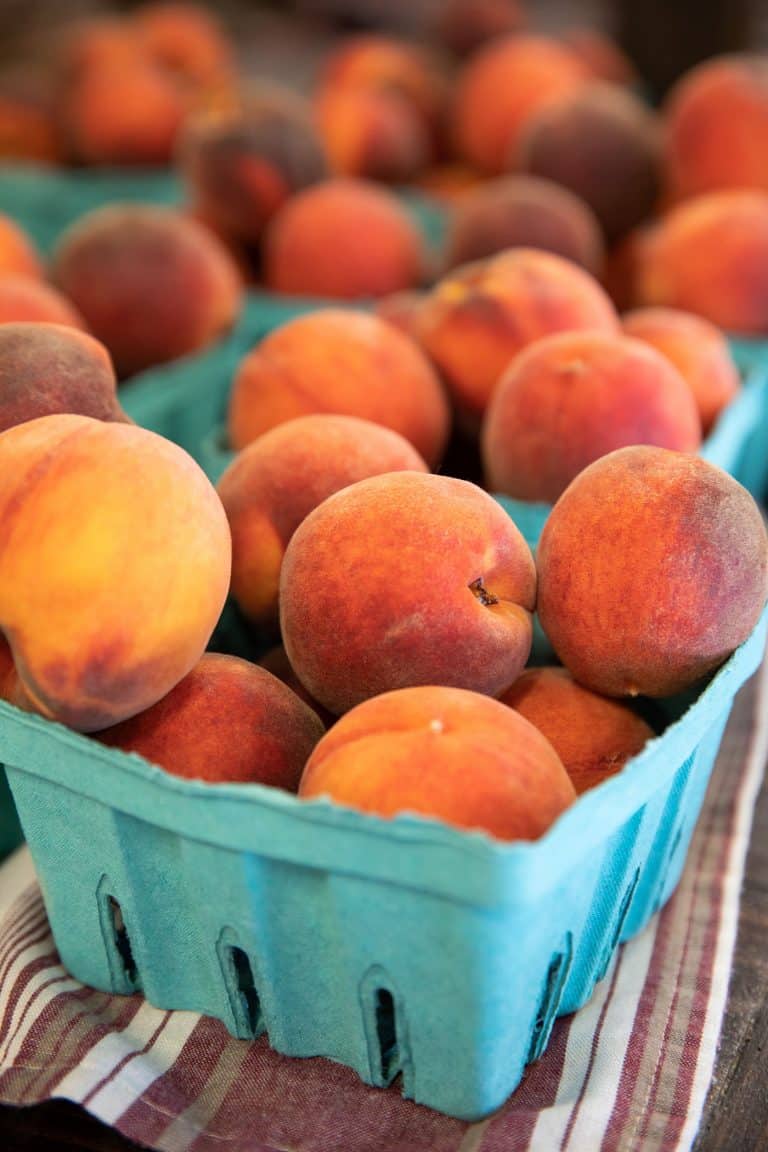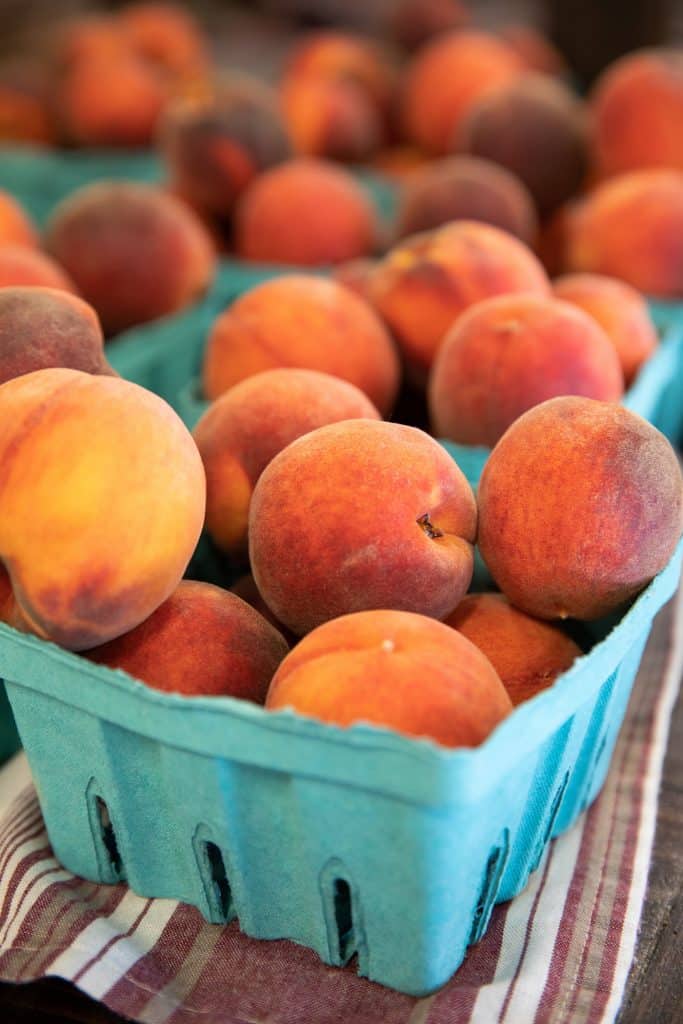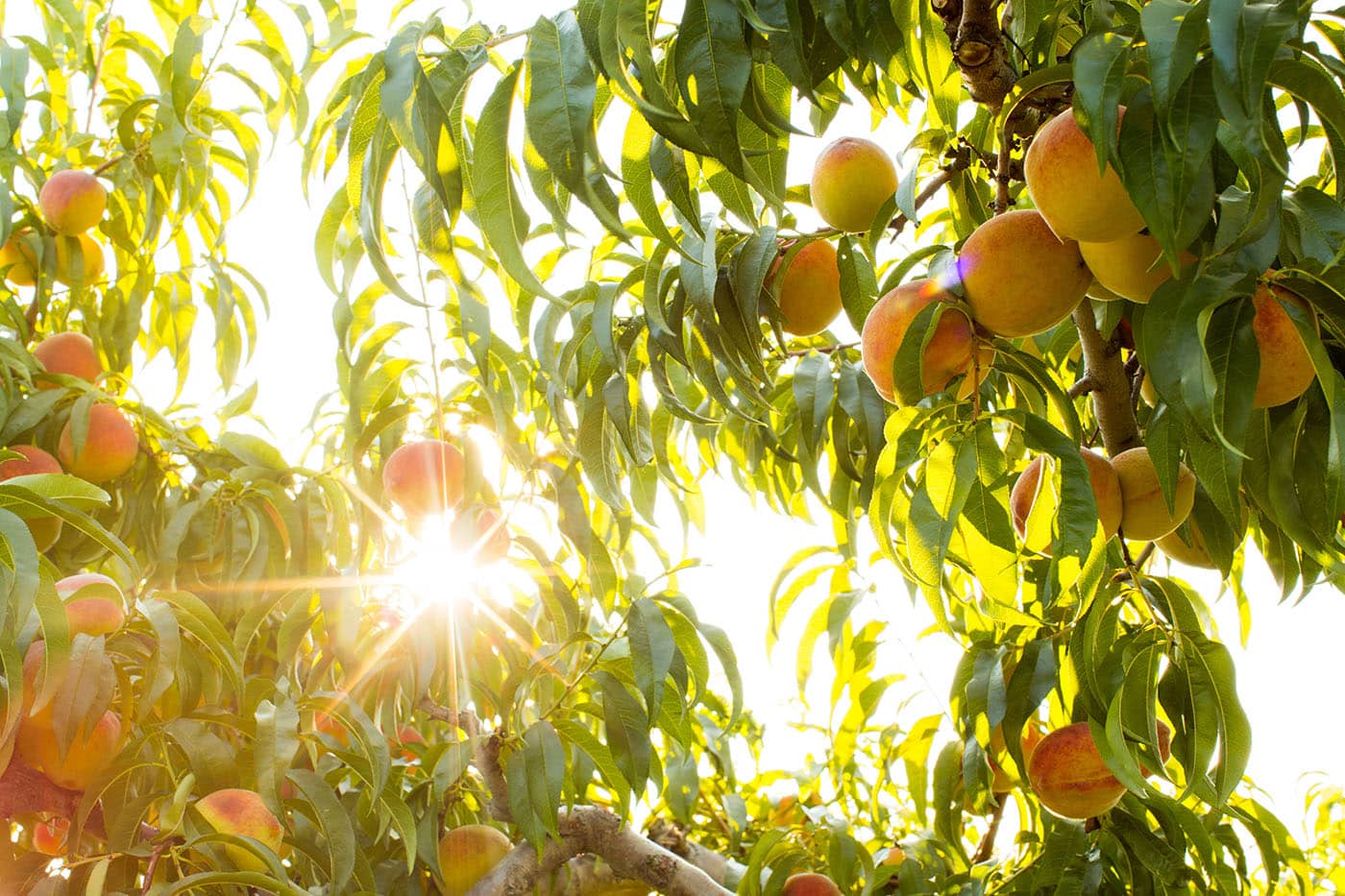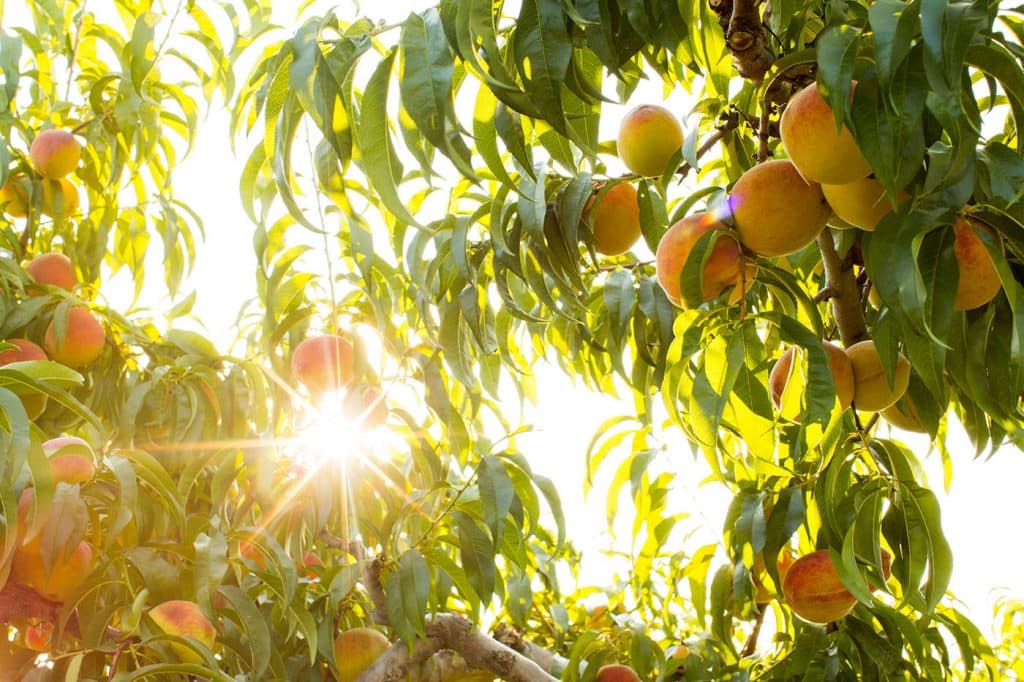 Make Our Peaches & Mascarpone Tart Recipe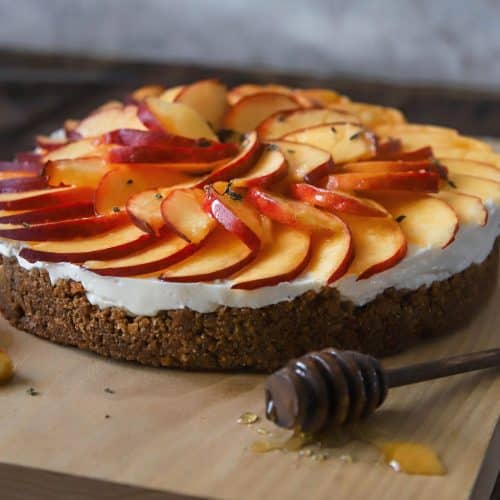 Peaches and Mascarpone Tart
A delicious no-bake recipe using simple ingredients in an extraordinary way.
Ingredients
1 ¼

cups

Mascarpone Cheese, chilled

5

Peaches, more if your peaches are small

1

Graham Cracker crust
Instructions
Place your mascarpone cheese in a stand mixer and whip using the whisk attachment. Start with it on low and gradually increase the speed until your cheese is light and fluffy. (If you choose to add any extra sugar, vanilla, or other flavors, do that now.) Let it stand for a few minutes before putting into your crust.

Scrape your whipped cheese into your prepared graham cracker crust and top with sliced peaches in an overlapping, circular pattern.

Carefully slice and savor!

Option: you can also drizzle with a bit of local honey and sprinkle some thyme or basil ribbons onto your tart.
Get More Wine & Country Recipes
If you visit your local orchard this weekend or even grab a few at the farmers market, we hope you're inspired to make this delicious Peaches and Mascarpone Tart Recipe. Here are a few other fresh farm-to-table recipes from a few of our favorite Virginia chefs to try. Dolce & Ciabatta's Chocolate Crinkle Cookie is perfect for the holidays or anytime of year. Apple Cider Donuts by Chefs Joy Crump and Stacy Cogswell are a fitting tribute to the Virginia apple harvest.
Want even more inspiration for your table? We're always sharing more Wine & Country recipes, wine features, and more here. ~
MANDY REYNOLDS, a former press liaison for the Edinburgh International Festival, has a master's in art and history and enjoys local culture especially our delicious farm-to-table cuisine.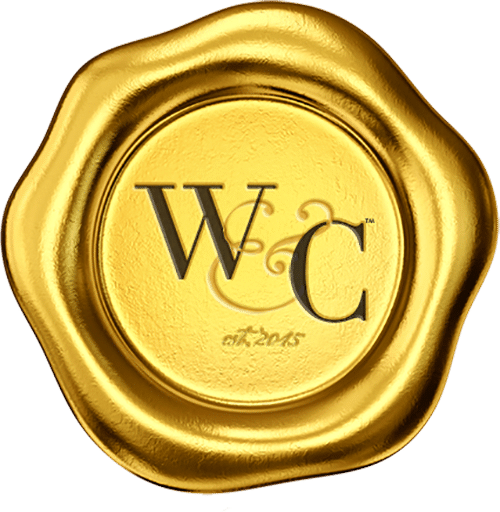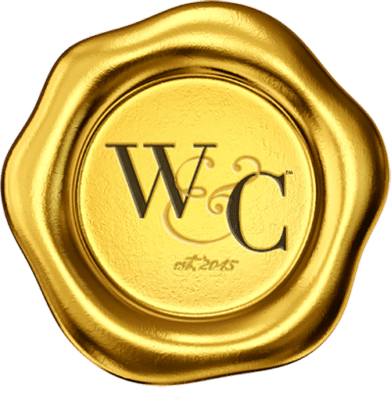 Virginia Wine & Country celebrates elevated living in Virginia Wine Country. Virginia Wine & Country Life is a semi-annual luxury print magazine with a full digital presence. The Virginia Wine & Country Gold Book is an annual guide to the top award-winning wines, wineries and experiences in Virginia Wine Country. The annual Virginia Wine & Country Wedding Planner is an art book of elegant Virginia weddings. The brand includes the Virginia Wine & Country Shop in Ivy, Va. It is a beautiful lifestyle boutique that brings the pages of the magazines to life. Virginia Wine & Country tells the stories of Virginia wineries, the farm-to-table movement, luxury travel, entertaining, art and the elegant country lifestyle. Ivy Life & Style Media also provides branding, web design and PR services for the wine industry.