The wonders of the West have captivated the imaginations of adventurers for the past 200 years. It's hard not to become mesmerized by the mysterious, wild and abundant land, with its great red rocks, wide blue sky and expansive green valleys.
In 1803, after the Louisiana Purchase, Jefferson initiated an expedition and appointed Virginia natives Meriwether Lewis and William Clark as its leaders. Throughout their journey across the vast terrain of the west, the explorers encountered many fascinating animals and people. Wanting to capture the essence of their journey and the differing lifestyles, Lewis and Clark documented their discoveries and sent items back to Jefferson, including animal horns and skeletons, clay pipes and a painted Indian buffalo skin, all of which are now displayed at his home at Monticello.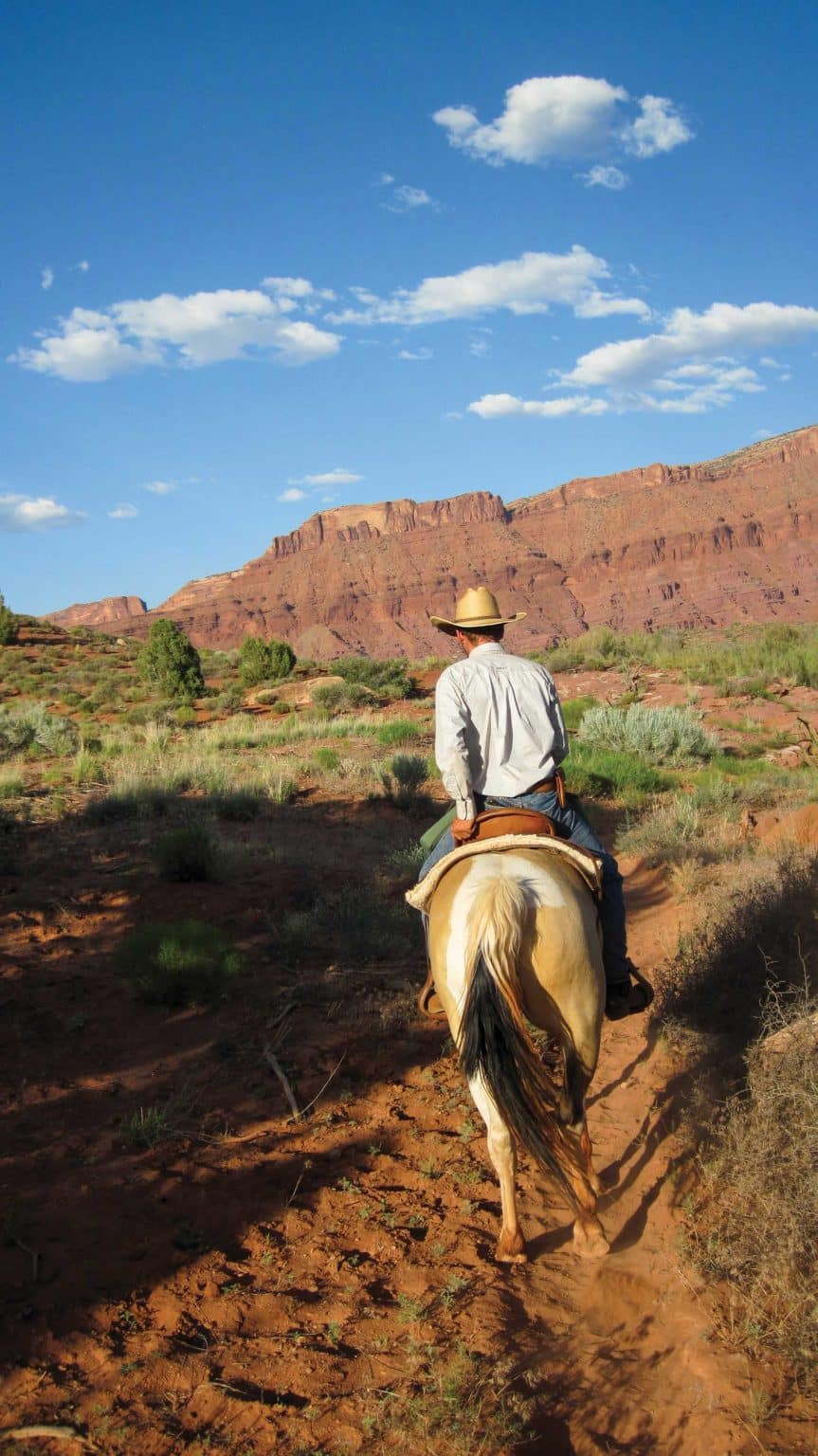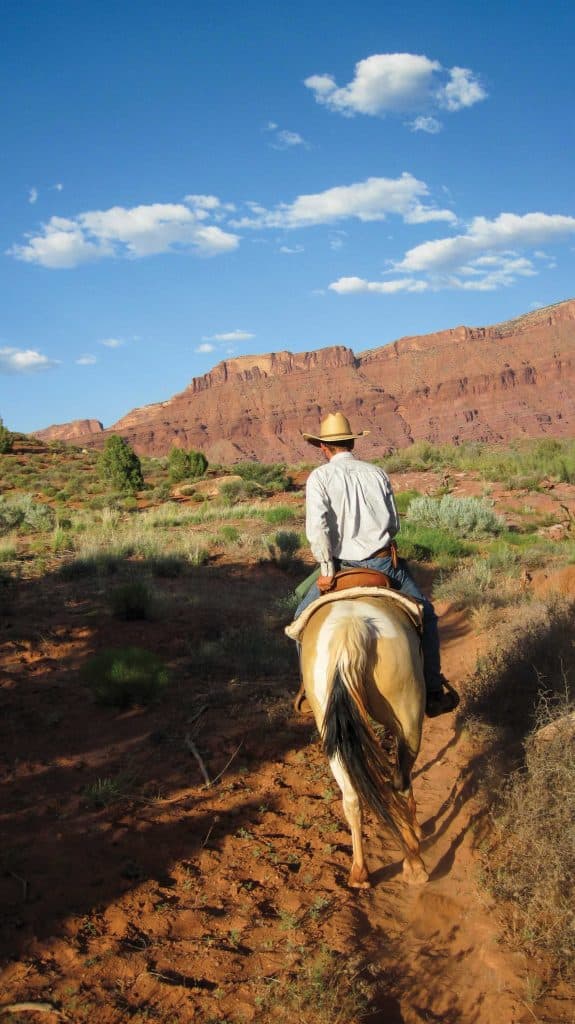 What is Moab, Utah, Known for?
Lewis and Clark's adventurous spirits live on through the many travelers and explorers who journey to the American West to witness its rugged and raw beauty. For those yearning for a classic western landscape, areas such as Moab, Utah, are spectacular. Located on the Colorado River and home to the wondrous Arches National Park, this small city offers visitors a truly authentic western experience. Naturally painted in bountiful color, red rock mesas protrude towards the blue sky and the occasional tumbleweed drift by—a cowboy hat is the perfect and practical accessory.
Known for its outdoor recreational opportunities, visitors can experience the National Parks via hiking and biking, horseback riding, whitewater rafting on the Colorado River, hot air ballooning up into the dry desert sky and camping amidst some of nature's most pristine beauty.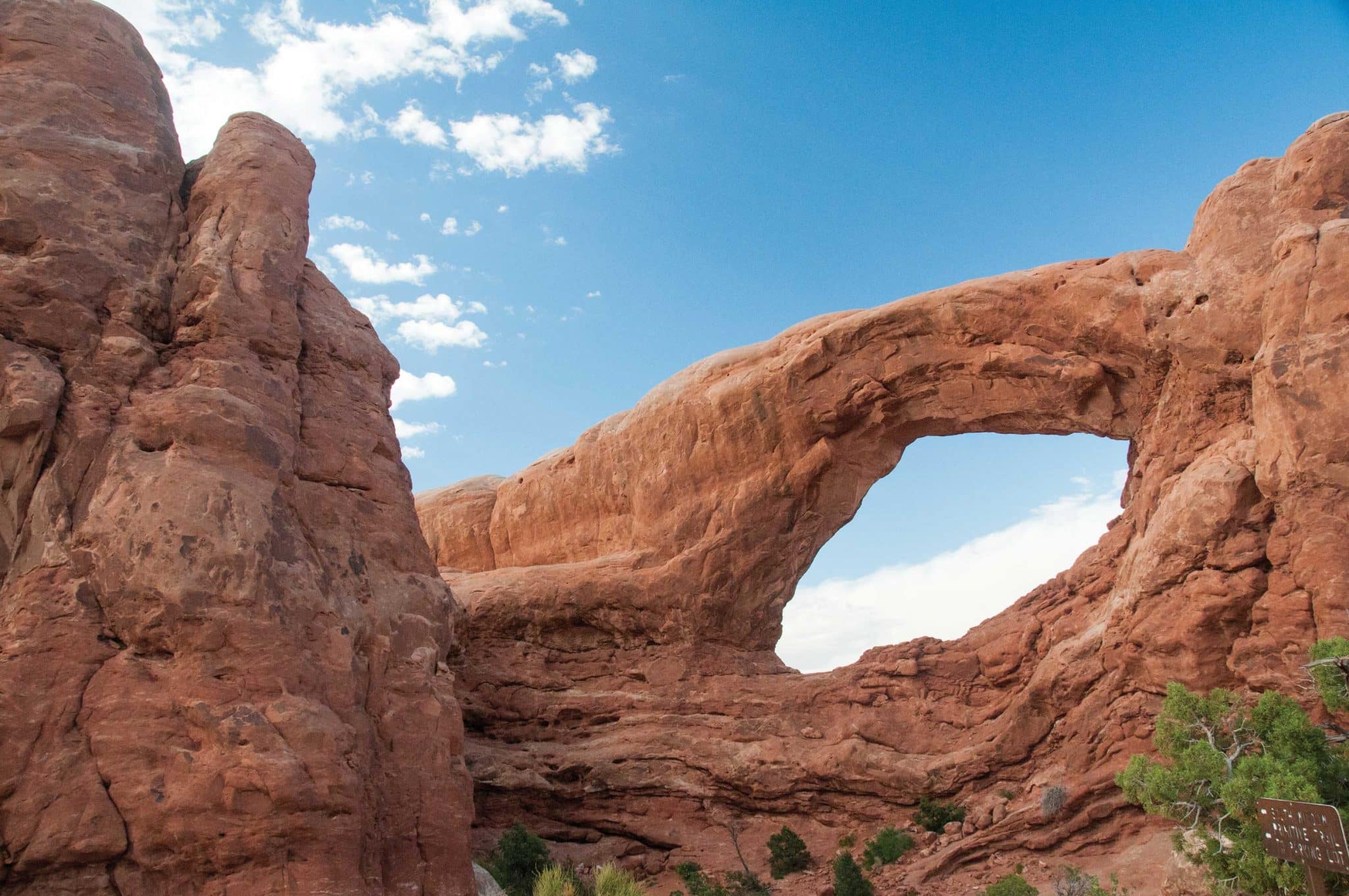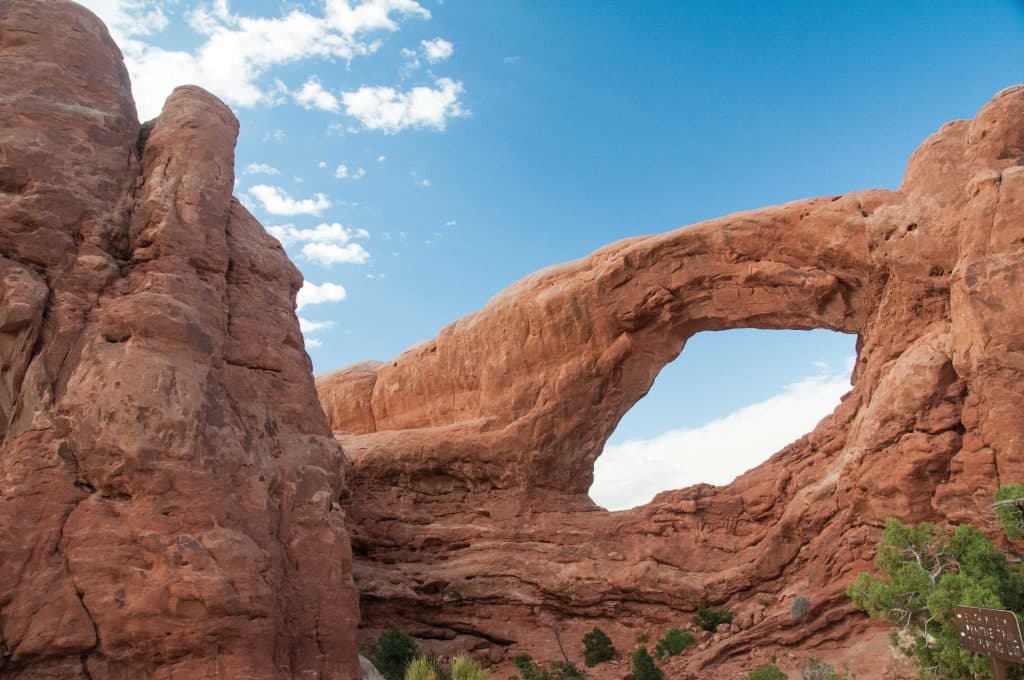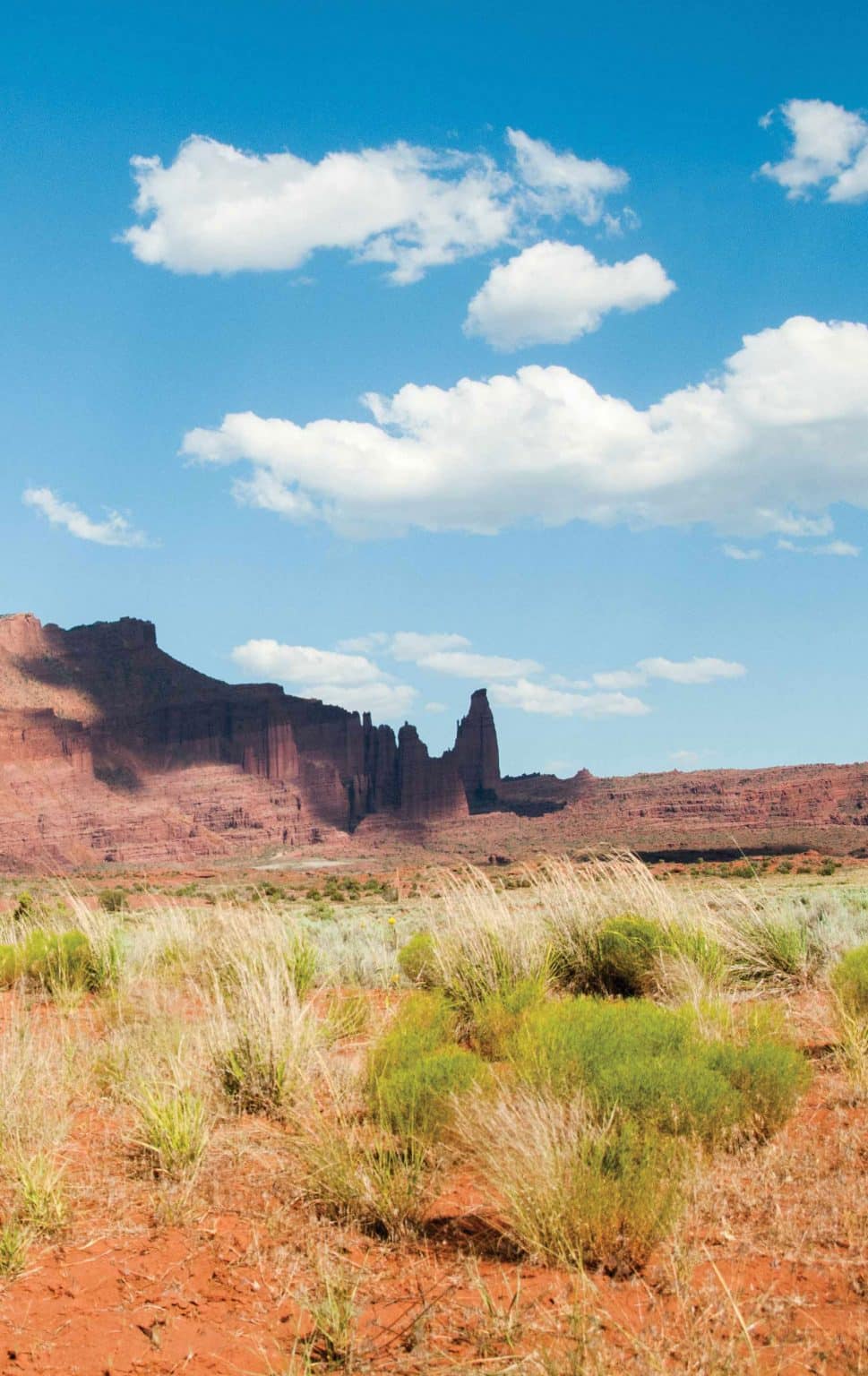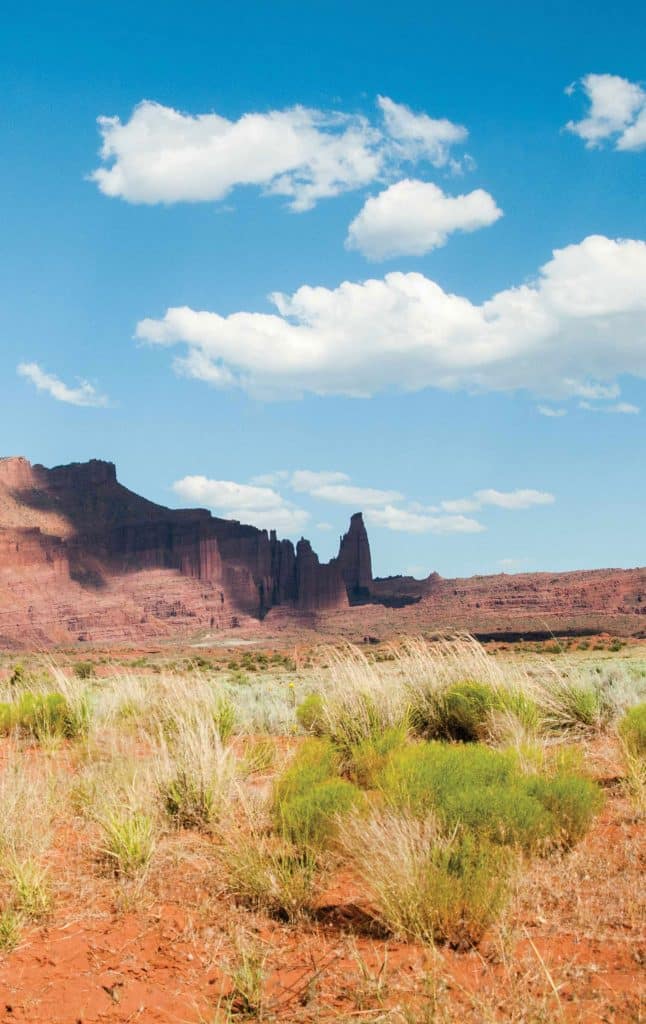 Glamping in Moab
Imagine the reactions of explorers when they first encountered this terrain and spent the night sleeping under the brilliant star-lit sky, with the red rocks dissolving into the darkness. The modern day explorer can enjoy glamping, a luxurious version of camping, that every cowboy would envy.
Arches derives its name from the more than 2,000 stone arches found across its 120 square miles—the densest concentration of natural arches in the world.
Companies like Under Canvas offer a variety of options for spending the night in the wilderness with all the comforts of home right in your tent. Travelers can relax at the campsite across the road from Arches National Park amidst the gorgeous landscape where everything has been made ready for them. An inviting white tent mounted to a wooden platform allows glampers to escape the open terrain with every amenity. Fully furnished with a king-sized bed, luxury bedding, a wood stove, running water, flushing toilets and hot showers, these tents even offer a front porch with lounge chairs to enjoy the stunning vistas.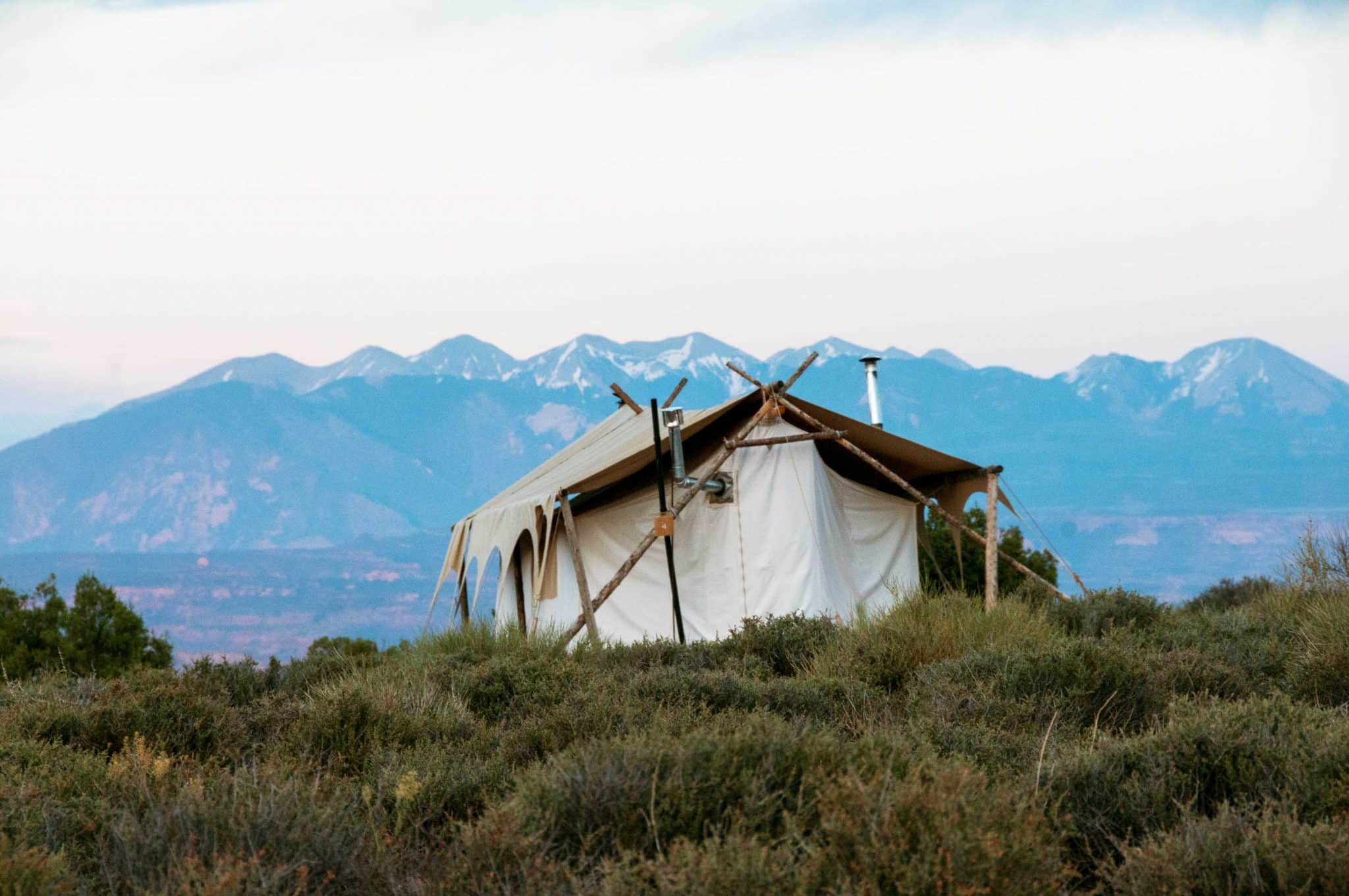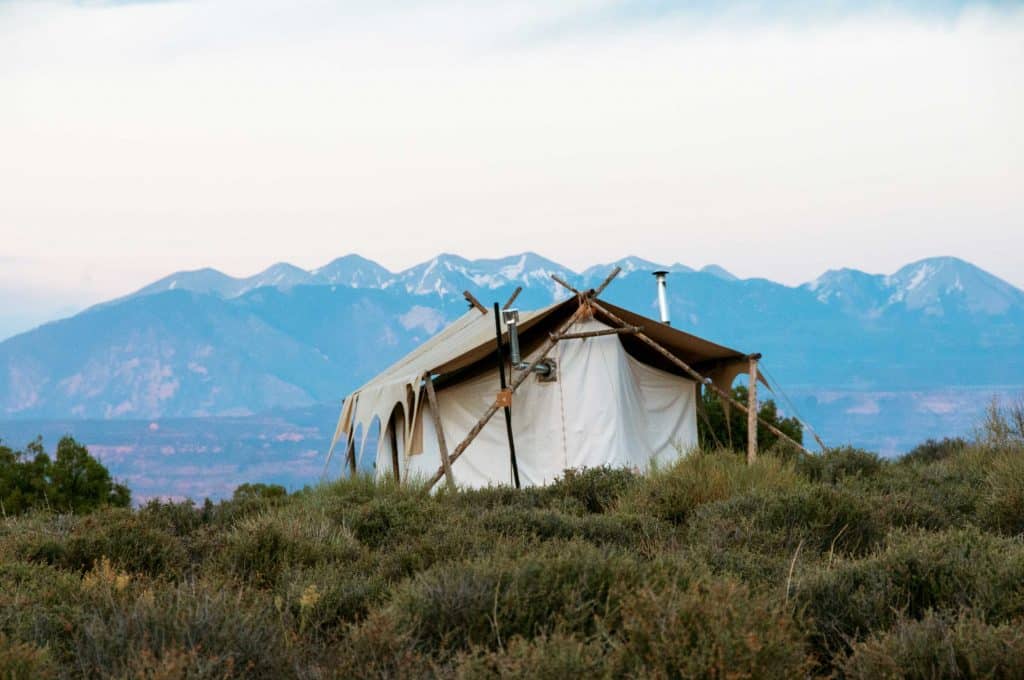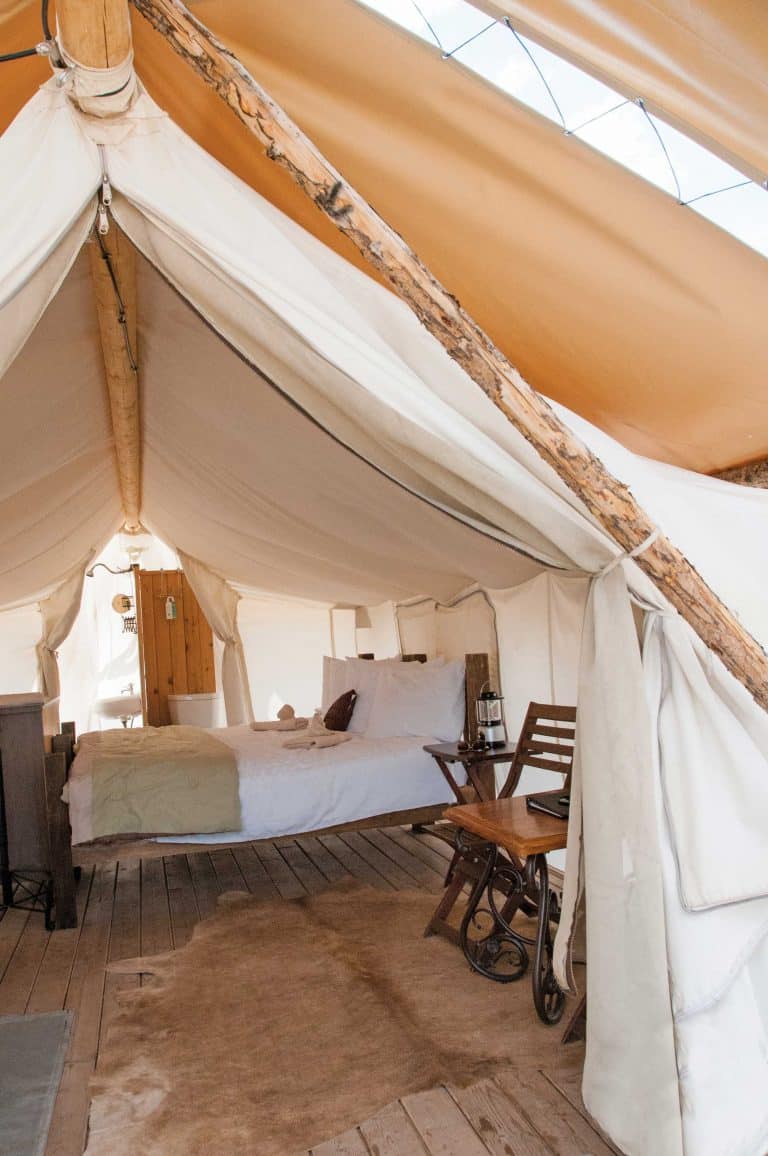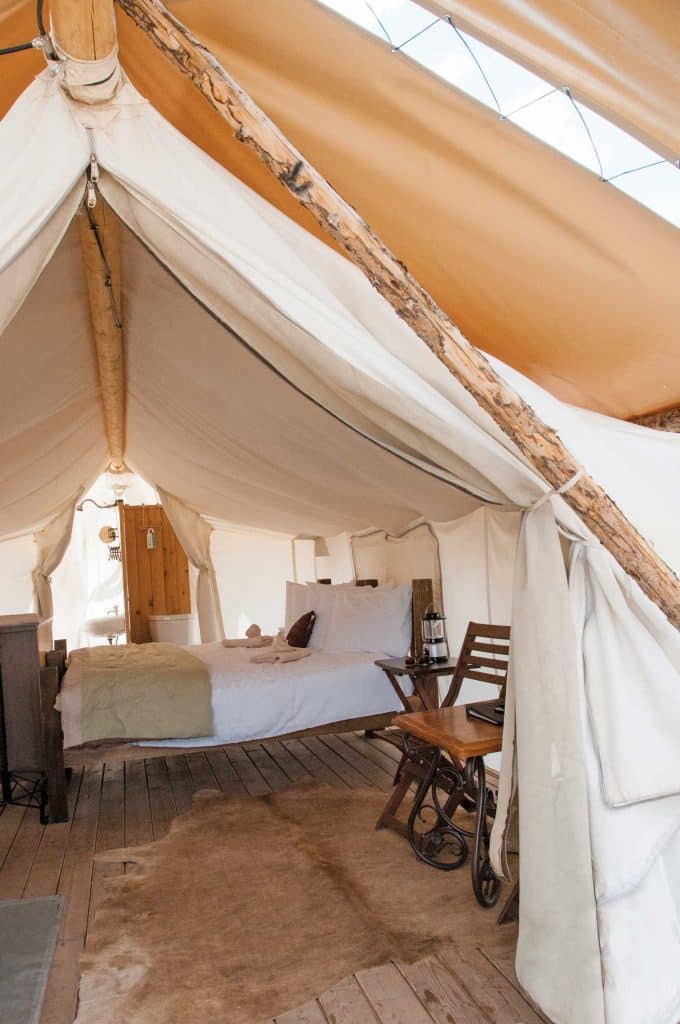 Things to Do in Moab
After a night in the comfort of luxury, rejuvenated explorers will feel ready to seek out more of Moab's many marvels. Moab is home to Canyonlands and Arches, two of Utah's five National Parks. Arches derives its name from the more than 2,000 stone arches found across its 120 square miles—the densest concentration of natural arches in the world. Those looking to get a more up-close look can do so by backpacking, horseback riding or rock climbing. The park also features a variety of trails that range in length from 15 minutes to several hours and vary in difficulty. The Delicate Arch is considered to be the park's most famous arch as well as the most famous natural stone arch in the world. Other notable sites to visit include the Balanced Rock, Double Arch and Landscape Arch.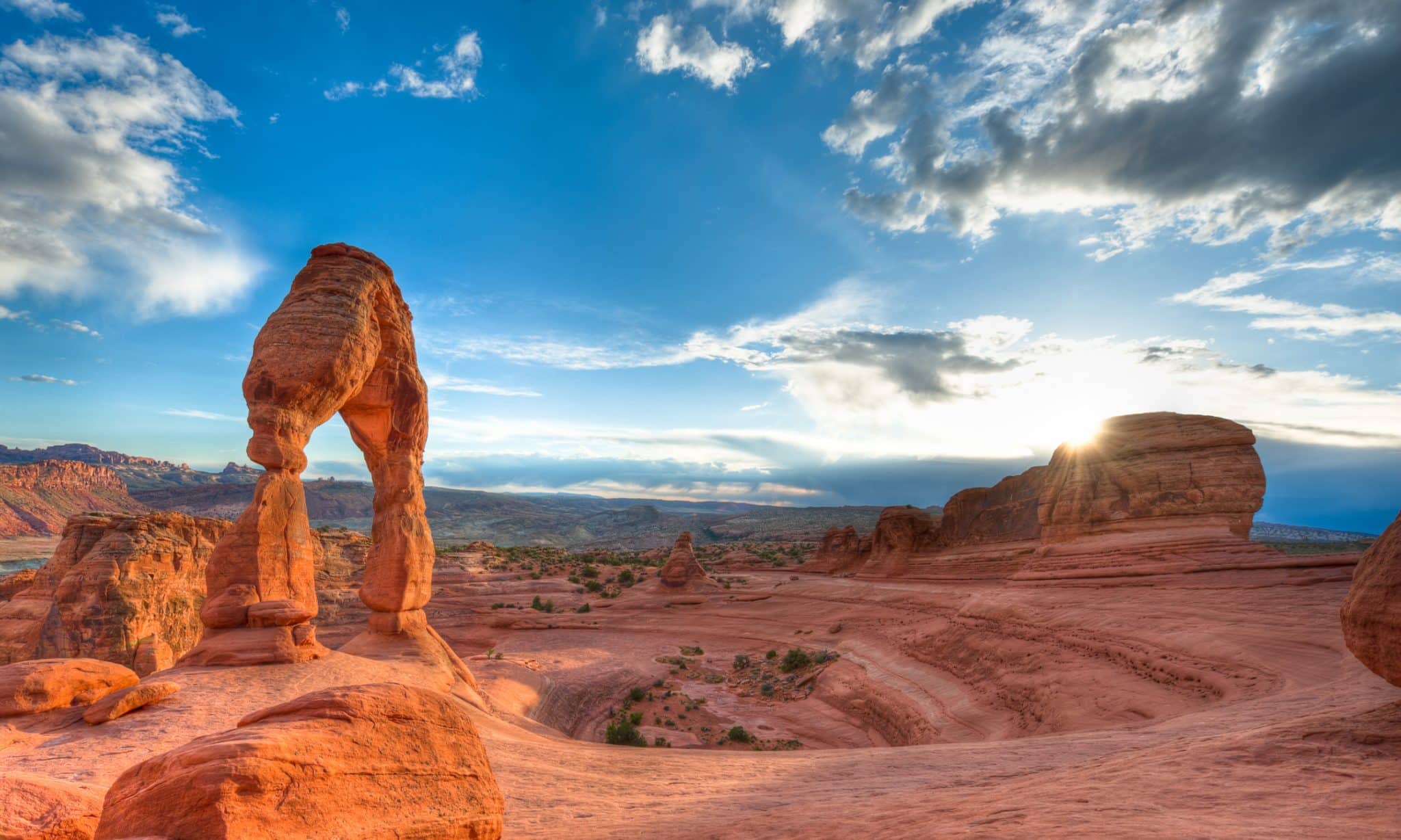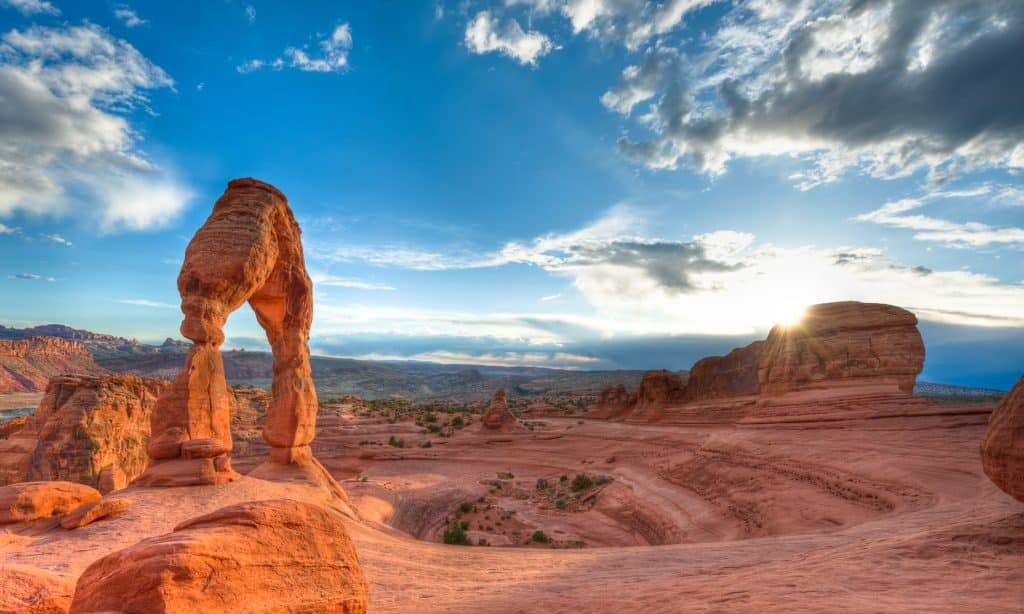 Out on a ranch, miles away from civilization, one can feel in awe of the broad vistas and the rich rocks that effortlessly rise from the flat rolling plains. Hauer Ranch, located about 20 miles from the city, provides guests with an authentic cowboy experience. With its Old West buildings and classic western landscape, it is a popular destination for filming movies from John Wayne Westerns to modern pictures and will have riders feeling as though they are starring in their own Western film. The evening ride is highly recommended so as to observe the breathtaking sunset lighting up the red stone into a glowing amber hue.
When is the Best Time to Visit Moab?
With temperatures that can soar over 105° in the summertime, this is a park that is more comfortably enjoyed by most visitors during the spring and fall. Although, if you can bear the heat, you will find the park is less crowded during the summer months. In April and May as well as September and October, the daily temperatures tend to be in the 80s to 90s with even cooler evening temperatures.
The unparalleled beauty of the land and the city's hidden treasures make Moab an explorer's dream destination. So, allow yourself to find adventure, not too much unlike Lewis and Clark, and head West to one of our country's most beautiful lands. ~
This article appears in Book 8 of Wine & Country Life. Start your subscription here or give a gift subscription here.
OLIVIA JACKSON is a recent graduate of UVA with a degree in media studies, interned at Ivy Life & Style Media and enjoys writing about the art, wine and culture of Charlottesville.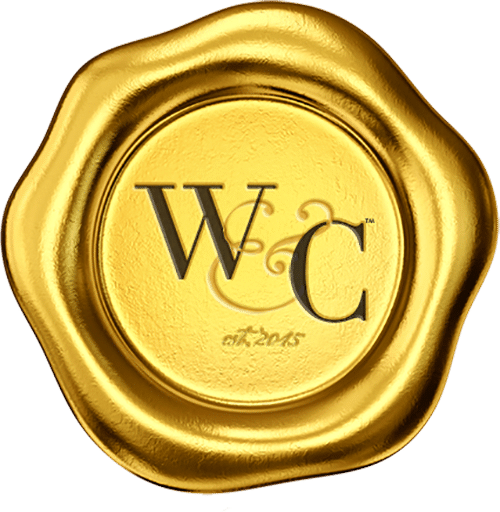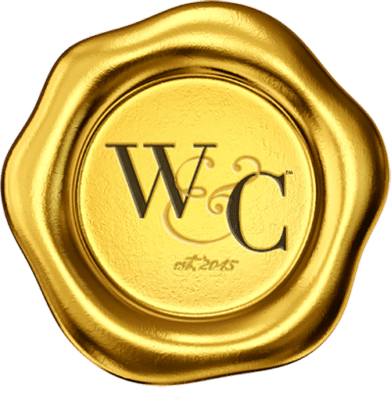 Wine & Country celebrates elevated living in Virginia Wine Country. Wine & Country Life, a semi-annual life & style magazine, and Wine & Country Weddings, an annual art book celebrating elegant Virginia weddings, are complemented by the Wine & Country Shop in Ivy, VA—a beautiful lifestyle boutique that brings the pages of the magazines to life. The Shop features over 40 Virginia artisans with everything from tailgating essentials and Dubarry attire to locally made foods and award-winning Virginia wines and craft beverages for your next event. Wine & Country covers the grape-growing foothills of the Blue Ridge Mountains from Lynchburg to Leesburg, including points in between like Charlottesville and Middleburg. Ivy Life & Style Media also creates other projects, including CharlottesvilleFamily.com, a collection of local resources including a popular calendar of events, family services guides and features on education, health and family day trips for parents and teachers in Charlottesville, as well as the CharlottesvilleWelcomeBook.com a guide to resources for Charlottesville tourists and newcomers.