Tailgating season is upon us! Whether planning for a football tailgate, elegant equestrian event or backyard party, we want to help you decide what to bring to create the tailgate spread of your dreams. We are presenting you with some Easy Tailgate Dish Ideas that are simple to make and beautiful to serve. Read along for wonderful recipe ideas that fit the tailgating formula: foods that require little to no cooking, can be served cold and are okay sitting out.
Easy Tailgating Sandwich Ideas
Easy, simple and tasty, everyone loves a sandwich, and tailgate attendees are no exception! In fact, some of the most popular steeplechase tailgating foods are items such as tea sandwiches, finger sandwiches and benedictine sandwiches. The idea of these delightfully delicious sandwiches is credited to English royalty, who started the afternoon tea tradition to relieve mid-day hunger. Bite-sized sandwiches made the perfect light snack to curb a royal appetite, and usually consisted of delicate fillings such as chopped olives, watercress, thinly sliced cucumber or radishes and more.
Traditionally reserved as a private social event, the afternoon tea ritual has travelled abroad and been adapted by cultures all over the world. In Virginia, our version of tailgates differ from its traditional British roots. However, with the sport of the steeplechase originating from Britain, British motifs can be spotted in many elements of Virginia equestrian events. In fact, as the theme for their 2021 tailgates, Montpelier Hunt Races has chosen "Bond from Across the Pond" as an ode to steeplechases English roots. Popular tailgate sandwiches, such as classic ham biscuits, are a Virginia tailgate specialty that combine popular elements of traditional tea sandwiches with a signature Southern twist. Read our Virginia Ham Biscuit Recipe to get inspiration for your next tailgate spread.
No-Cook Tailgate Food Ideas
Charcuterie boards are the ultimate spread idea when it comes to easy tailgate dishes. Your board can be customized with a variety of fruits, crackers, meats, cheeses, dips, etc. to perfectly curate your dream spread. Along with the selection of the board itself, you can get creative with the placement and décor. Keep the ingredients simple by incorporating lots of cold finger foods and decorative cutlery such as these Hammered Gold Plated Appetizer Utensils. Popular finger foods to serve on a charcuterie board are: sliced meats, artisan cheeses, cheese straws, tea sandwiches, crackers and spreads. The Wine & Country Shop has a variety of artisan foods including this Organic Olive Tapenade and Fig spread to incorporate both sweet and savory elements into your display. For serving ware, try incorporating the charcuterie theme even further by using our luxury Olive Cheese Picks, Pewter Olive Pattern Nuts & Olives Tongs and Pewter Olive Serving Bowl to serve your guests. For contemporary charcuterie arrangements that will be remembered for years to come, get inspired by this Platters & Boards Cookbook.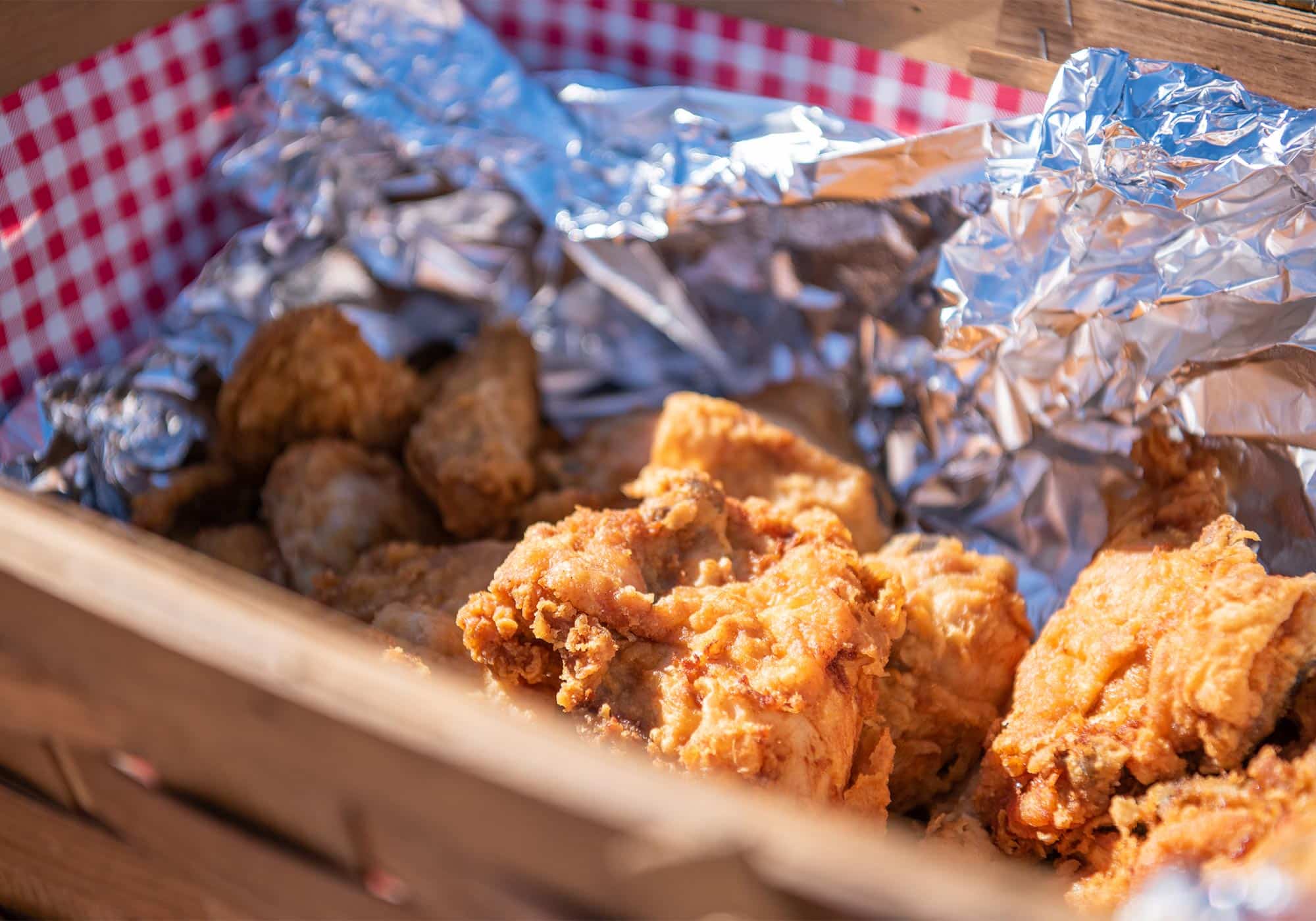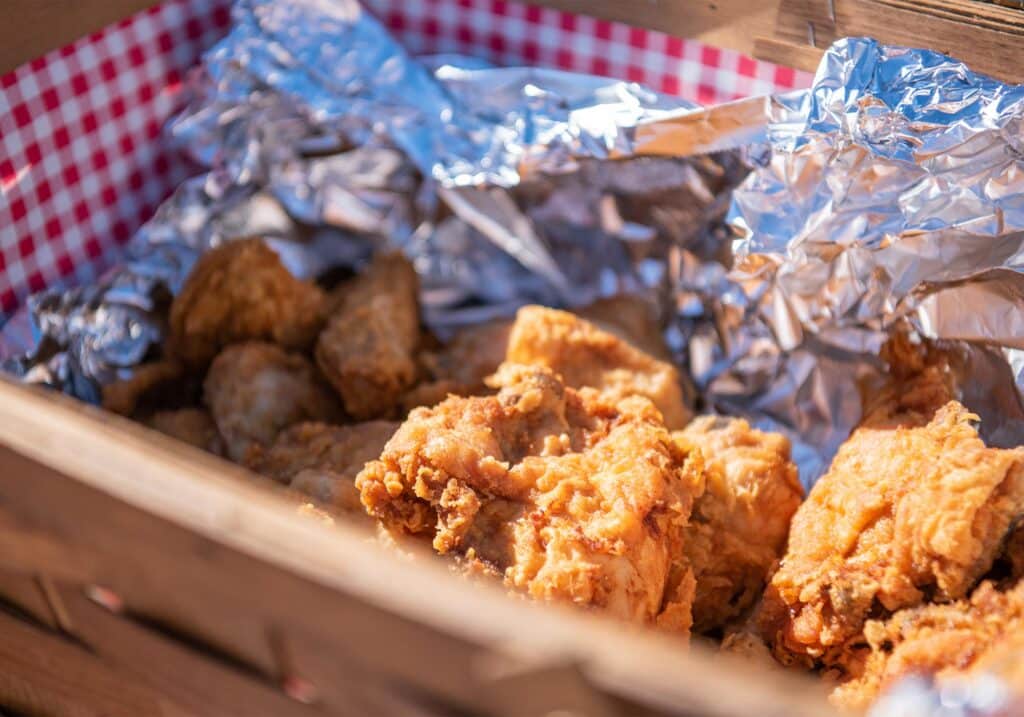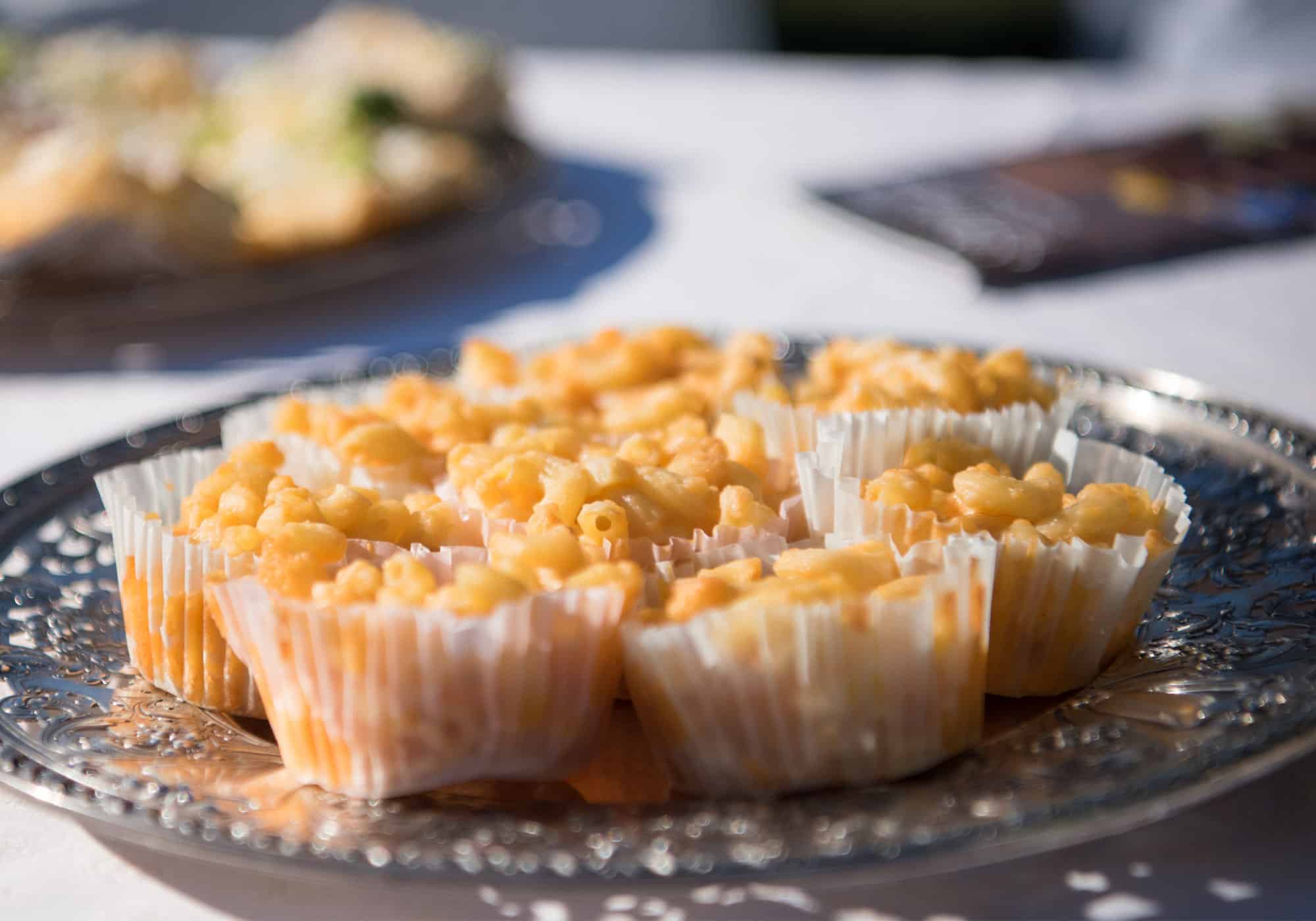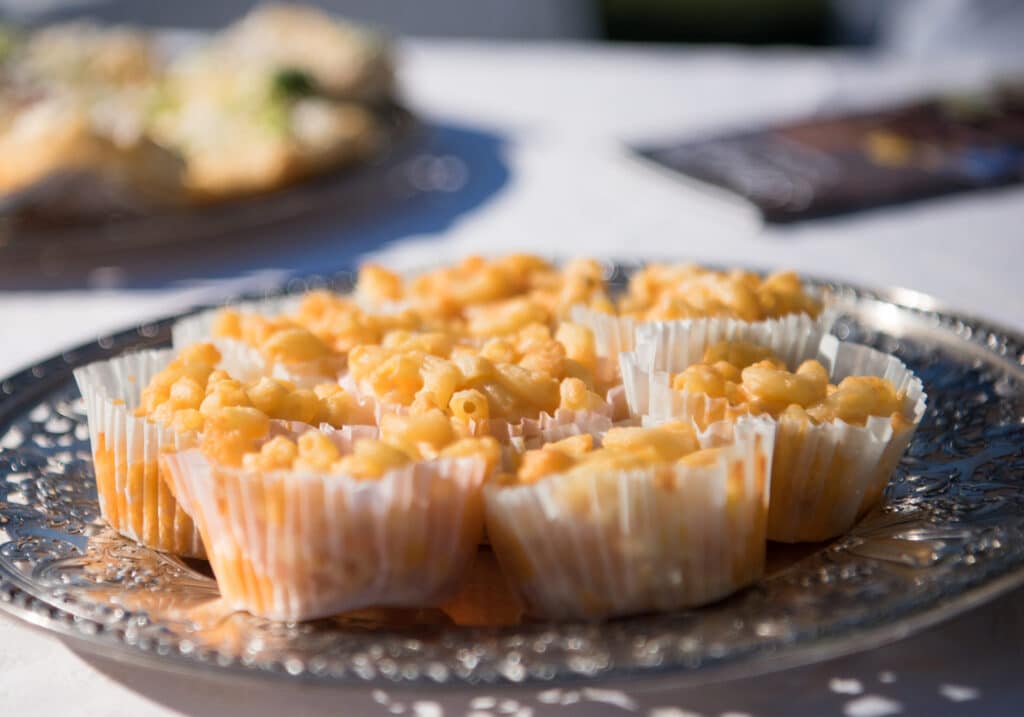 Delicious Southern Comfort Food
Here in Virginia, we love our Southern classics. But often these dishes are as delicious as they are difficult to make. Keep your tailgate spread simple by sticking to popular Southern comfort foods that you know everyone will love. Fried chicken is a great easy tailgate dish because of its versatility and popularity. Not only will it be a crowd favorite, but it also has a history in the local town of Gordonsville, where the annual Montpelier Hunt Races are held. During the late 19th and 20th centuries, women of the local Gordonsville African-American community could be seen carrying platters of chicken legs on their heads, leading them to be considered "The Fried Chicken Capital of the World." To celebrate their history, this Orange County town holds an annual Fried Chicken Festival, and is the perfect location for serving deep-fried tailgate food at an equestrian event tailgate.
Kick your chicken up a notch by topping it with locally grown and made MeadowCroft Farm's Nanny's Sweet Chow Chow. The acidity of their heirloom relish pairs wonderfully with the richness of fried chicken. Mac and cheese, another southern comfort food, can be made tailgate friendly by incorporating a fun and portable twist. Baked mac and cheese made in muffin tins or placed in cupcake linings quickly transform a classic Southern dish into an easy, portable and quick to eat and grab snack on race day.
Tailgate Salads and Side Dishes
While main entrees and appetizers are often the stars of the steeplechase, side dishes are equally important to curating a full and fabulous spread. Incorporating salads into your tailgate spread is not only an easy dish idea, but also a way to include healthy recipes into the day. Healthy tailgate food, such as salads, are a great way to bring a pop of color into your spread. Get creative with the type of salad you include on your tailgate table and try recipes such as this Watermelon Feta Salad. If a fruit salad is not your style, try going for a tomato-based dish such as this Italian Caprese Salad and our Honey Vinaigrette and Heirloom Tomato Salad. Antipasto and pickled vegetables, such as these MeadowCroft Farm Dilly Beans and MeadowCroft Farm Pickled Asparagus, also add great acidity and create an evenly balanced spread. Head to our Three Salad Recipes article online for delicious side dishes that incorporate local ingredients.
Virginia Wine Pairing Suggestions
To accompany a delicious spread, Virginia wine expert Richard Leahy recommends pairing your Easy Tailgate Dish Ideas with the wines described below.
Sparkling
Sparkling wines are fun and festive, and Virginia is now making a number of high-quality sparkling wines. If you can keep them well-chilled, they are very versatile with food.
White Wines
Chardonnay is Virginia's largest varietal by acres grown and bottles of wine. Chardonnay is the world's most well-known and popular white grape varietal, and in Virginia, it makes a fresher, more balanced kind of wine than the higher alcohol, lower acidity Chardonnays from the West Coast.
Viognier has been declared Virginia's "official" grape. It grows better here than on the West Coast and makes a wine that's aromatic, fruity and easy to sip on its own. It is versatile with a variety of tailgating food like sandwiches and salads.
Dry Rosé is very fashionable, and almost every Virginia winery has a dry rosé. Rosé is fresh, crisp and fruity, and also versatile with tailgate menus or to enjoy sipping by itself.
Red Wines
Merlot is probably the most popular red grape varietal in the U.S. In Virginia, it makes classic Bordeaux-style wine with smooth black fruits and hints of herbs, which is made without heavy oak and is very elegant and easy to drink; a natural for tailgating but not recommended with salads with vinegar dressing.
Cabernet Franc has become Virginia's signature red varietal, and thanks to changes in the vineyard since 2000, is making a MUCH better and enjoyable wine today than what we saw before 2000. Enjoy aromas and flavors of red and black cherry, black pepper and spice, with a crisp finish.
Meritage is the American term for blends using the Bordeaux grape varieties, and has become the default category for top Virginia red wines, which normally are dominated by Merlot and Cabernet Franc. Accordingly, a tailgating menu that leans towards red meats and sandwiches will be well-complemented by a Virginia Meritage.
Norton is actually Virginia's own grape, an accidental hybrid that the Monticello Wine Company won international acclaim with in the Vienna World Exposition of 1873. It's very different than the usual red grape varieties; it has bold plum flavors, brisk acidity, and is not subtle. Accordingly, it's a fun and versatile red (perhaps the most versatile) with classic American fare like mac and cheese, hamburgers, hot dogs, and barbecue.
Note: for red wines, 2017 and 2019 are the best and most widely available vintages now; 2018 is not recommended.
Tailgate Etiquette: Tips for Being a Great Guest
Want a cheatsheet for how to be the ultimate guest at your next tailgate? Download our Wine & Country Guest Guide to the Steeplechase Races by clicking the image below.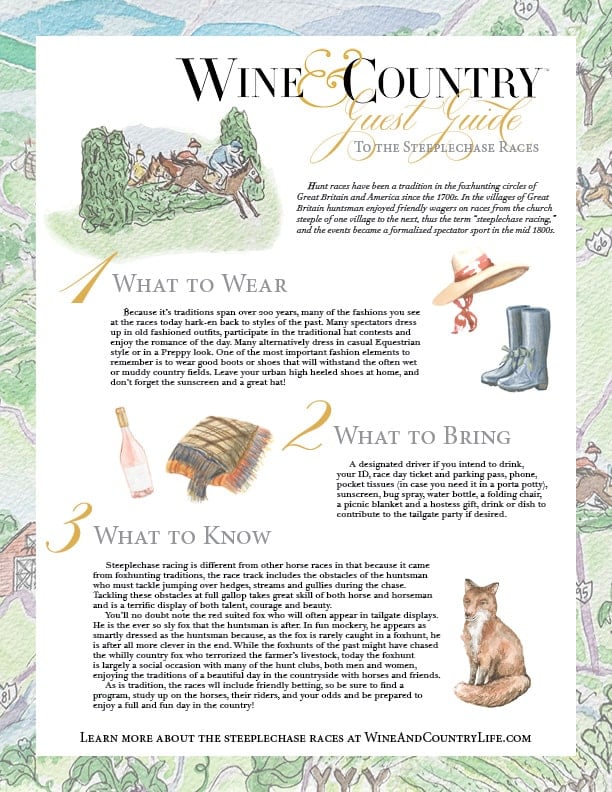 With tailgating season upon us, we hope you try one of our Easy Tailgate Dish Ideas for your next horse race, polo match or college football game. For more Food & Drink pairings, read both our Seafood & Wine Pairings and Wine & Cheese Pairings articles. ~
NADIRAH MUHAMMAD is a graduate of George Mason University's Rhetoric & Writing Studies Program and serves as editorial assistant with Ivy Life & Style Media. She is dedicated to exploring the world through writing and adding eloquence to everyday life.
R. L. JOHNSON is our co-publisher and creative director, Robin Johnson Bethke, who began her career as a professional photographer in Los Angeles before moving into graphic design and art direction when she relocated to Charlottesville in 1994. As our company's co-founder and visionary, she enjoys all aspects of the publishing process from story conception to graphic design to photography. Her work is often seen in many of our publications.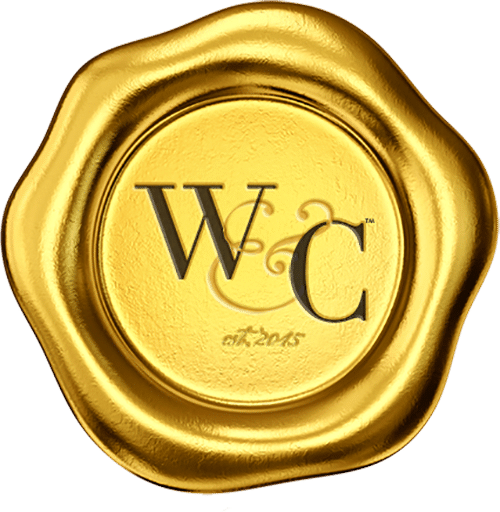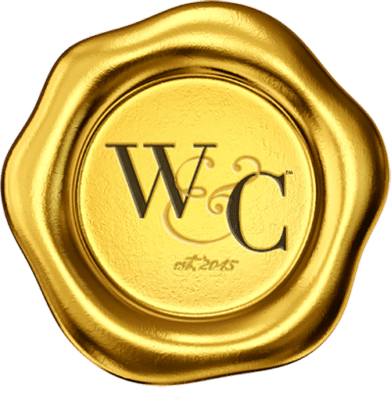 Virginia Wine & Country celebrates elevated living in Virginia Wine Country. Virginia Wine & Country Life is a semi-annual luxury print magazine with a full digital presence. The Virginia Wine & Country Gold Book is an annual guide to the top award-winning wines, wineries and experiences in Virginia Wine Country. The annual Virginia Wine & Country Wedding Planner is an art book of elegant Virginia weddings. The brand includes the Virginia Wine & Country Shop in Ivy, Va. It is a beautiful lifestyle boutique that brings the pages of the magazines to life. Virginia Wine & Country tells the stories of Virginia wineries, the farm-to-table movement, luxury travel, entertaining, art and the elegant country lifestyle. Ivy Life & Style Media also provides branding, web design and PR services for the wine industry.