For many of us, our summer fare often includes seafood, whether we are visiting one of our favorite beaches on the Atlantic Coast, or are enjoying a locally prepared dish. While most of us know that seafood frequently pairs well with white wines, choosing the right white wine isn't always easy. So, check out this mussels and wine pairing/beer suggestion from the Tasting Room and Taphouse at Mount Ida Reserve for a little help the next time you are enjoying a local seafood meal or are packing your favorite local wine for a little beach getaway.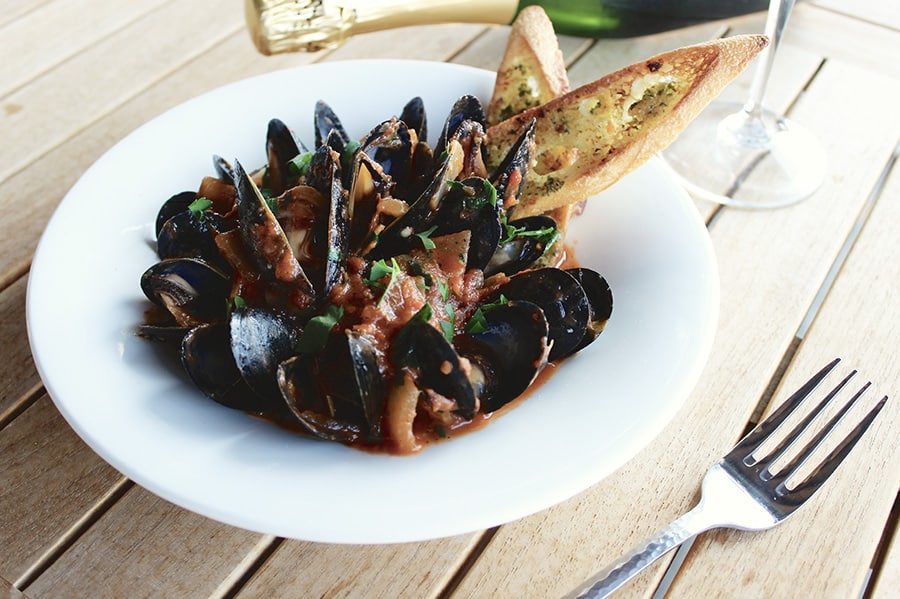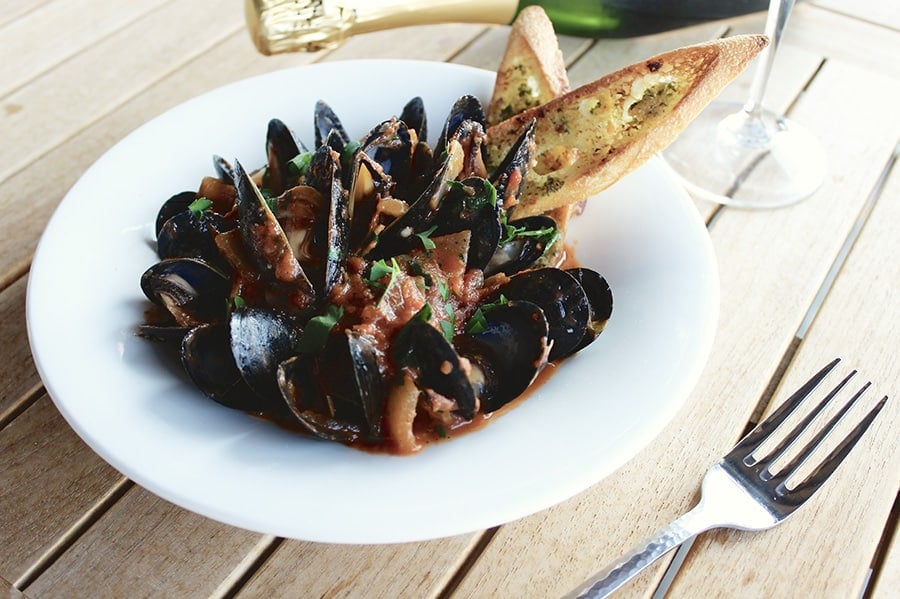 For this pairing, Chef Nathan Hatfield, the Executive Chef at the Tasting Room and Taphouse at Mount Ida Reserve, prepared Prince Edward Island Mussels by cooking them in a fragrant red sauce with roasted garlic and onions and scallions. The dish was completed with a toasted baguette.
"We always recommend something lighter and refreshing [when pairing] with one of our From the Sea specials," said Assistant Manager Catie Richards. She recommends one of three drinks to complete the dish:
Light Beer, like the Full Moon Pilsner. Described as "crisp, clean and light," a light beer like the Pilsner would be a refreshing addition to the plate.
Sparkling Wine, like the Bell Mount Blanc De Blanc. This wine's clementine, fresh apricot, white flowers, and honeysuckle notes pair well with not only mussels, but also other seafoods, like oysters and roasted fish.
Chardonnay, like the Bell Mount Chardonnay. The wine's fewer aromatics allow the mussel's flavor to be better showcased during the meal.
Love seafood? The Tasting Room and Taphouse at Mount Ida Reserve's pairing menu includes a "From the Sea" feature with a daily seafood dish. Recent "From the Sea" selections have been fresh oysters on the half shell, pan seared red snapper, and crispy prawns. Seafood lovers should also look out for the upcoming spring and fall oyster festivals at area vineyards!
Want more pairing ideas? Check out these southwestern pairings from Charlottesville Wine & Country Living, Book 5, and keep an eye on the blog for more food and craft beverage posts!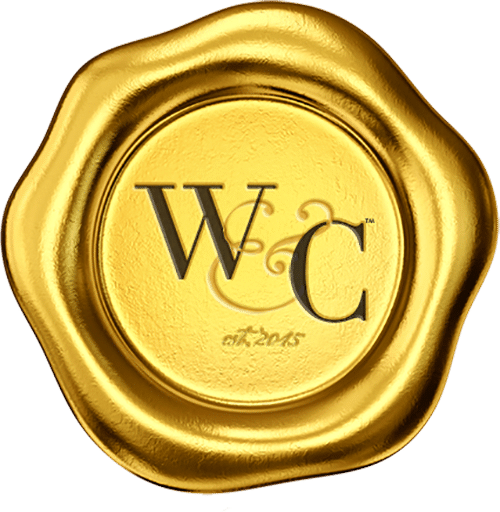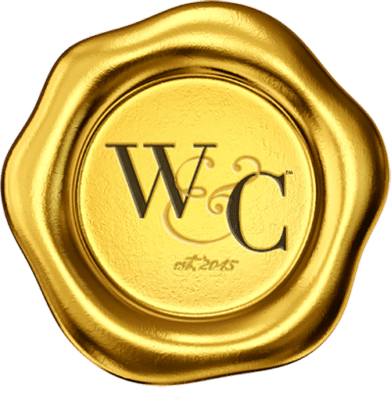 Wine & Country celebrates elevated living in Virginia Wine Country. Wine & Country Life, a semi-annual life & style magazine, and Wine & Country Weddings, an annual art book celebrating elegant Virginia weddings, are complemented by the Wine & Country Shop in Ivy, VA—a beautiful lifestyle boutique that brings the pages of the magazines to life. The Shop features over 40 Virginia artisans with everything from tailgating essentials and Dubarry attire to locally made foods and award-winning Virginia wines and craft beverages for your next event. Wine & Country covers the grape-growing foothills of the Blue Ridge Mountains from Lynchburg to Leesburg, including points in between like Charlottesville and Middleburg. Ivy Life & Style Media also creates other projects, including CharlottesvilleFamily.com, a collection of local resources including a popular calendar of events, family services guides and features on education, health and family day trips for parents and teachers in Charlottesville, as well as the CharlottesvilleWelcomeBook.com a guide to resources for Charlottesville tourists and newcomers.