Although turkey is known as the Thanksgiving entrée of choice, traditionally, it is also considered for the centerpiece at Christmas dinner. Dating back to Henry VIII, Americans and Brits have enjoyed roasted turkey during their holiday meals. This holiday season is no different in our households. We will be sharing our tips for roasting turkey, dressing the bird (and the table) and choosing the perfect wine to accompany the meal.
What Wines Pair Best with Turkey, Pheasant or Duck
When selecting the holiday menu, finding the perfect wine to hold up to, and even augment, the culinary experience is as important as ensuring the turkey isn't overcooked and dried out.
Virginia wine writer and Wine & Country Life contributor Richard Leahy explains which types of wines pair best with traditional holiday fare. When considering a specific wine, remember that you want to simply complement the cuisine rather than overwhelm the palate. "Think ABC," Leahy advises, "or anything by Chardonnay and Cabernet. You need vibrant, fruity wines with good acidity to match the rather heavy/fatty fare."
Ideal white varieties will range from Riesling (semi-dry), Gewurztraminer, Pinot Gris, Viognier, Vermentino and Petit Manseng for European white grapes to Traminette and Vidal blanc for hybrids. Ideal reds should be low to medium tannin varieties like Chambourcin, Norton, Merlot, Cabernet Franc, Pinot Noir or Gamay.
Tips for Cooking & Carving a Turkey
Cooking a moist, tender turkey does not have to be complicated. Using a few simple, everyday ingredients yields a deliciously, golden-brown turkey that everyone will enjoy.
First, prep your cleaned and thawed turkey by rubbing butter over it and then adding salt and pepper. Next, place the turkey into a large turkey baking bag and toss in some cut up onion. In a deep pan, place either a rack to elevate the turkey off of the bottom of the pan or a few stocks of celery. This will allow the turkey to cook and crisp up on the bottom as well. Tie off your turkey bag and place into the pan on top of the celery or rack. Poke some holes into the bag, so when it bakes, it can breathe and soak in the moisture rather than dry out.
Finally, pour about one quart of turkey broth (or chicken broth) into the pan. The holes in the bag will allow the brother to seep through and into the turkey and will only enhance the flavor. To bake, set the oven at 300 and bake at roughly an hour per four pounds. Cooking it longer will only enhance the flavor and moisture retention.
For those who prefer a grilled turkey, brine the turkey with salt, peppercorn and bay leaf, or whichever hearty spices suit your taste. After brining the turkey, place butter, sage, and rosemary underneath the skin of the bird, and voila! This flavorful delight is ready for the grill.
Carving can feel intimidating once the golden-brown turkey comes out of the oven or off the grill, but with a few simple tricks, you will have a plated masterpiece. After allowing the turkey to rest for the at least half an hour, place a kitchen towel or cloth underneath a large cutting board to stabilize it and select a sharp knife, either a chef's knife or a carving knife. Work on the right side of the bird and complete all the following steps before moving to the other side.
Place the turkey so that the legs of it are facing towards you and separate the leg and thigh from one side. Next, remove the drumstick from the thigh bone, and then remove the breast and wing. Once you have separated the bird, rhythmically saw through the breast and thigh pieces to create even cuts of the same thickness. Repeat this same process on the other side, and serve.
Our turkey will be served with sweet potatoes, broccoli, butternut squash soup, traditional dressing and cranberries.
Dressing the Table & the Turkey
Dressing the turkey with traditional dressing or cornbread stuffing is a labor of love that is well worth the time and effort. Cornbread dressing has the benefit of being a great alternative for the gluten free friends and family at the dinner table. For the dressing, get a head start and let the cubed bread dry out two days before cooking. If you don't have time, you can always put the pieces of bread in the oven on low to speed up the process. Adding eggs to the sautéed celery and onions alongside butter helps bind the ingredients together.
Another tine-honored Southern tradition is Cornbread and Andouille Sausage Stuffing, and it makes a fantastic gluten free alternative. Combining cornbread, onion, celery and sage with Andouille Sausage yields a flavorful and comforting flavor profile.
Dressing the table is a fun and festive way to create holiday cheer in the dining room. A simple bouquet of dried flowers embellished with Southern Magnolia clippings or holly sprigs creates a cozy ambiance. Another festive idea to create a holiday tablescape can be utilizing some clippings from your Frazier Fir Christmas tree and laying them along the dining room table interspersed with candles and pinecones, nandina berries and boxwood clippings.
A few simple clippings paired with tartan napkins or seasonal twinkle lights can transform an everyday dining room into a wondrous place for a holiday feast and the gathering of family and friends.
The Wine & Country Shop in Ivy has a selection of carefully curated wines specially chosen to complement a traditional holiday feast. Find more food and wine pairings in our Wine & Cheese Pairings and Seafood & Wine Pairings articles, along with every Virginia recipe in our Food & Drink section. ~
ABBY MEREDITH ARMISTEAD is a Double Hoo who loves all things Charlottesville and equestrian. Abby grew up competing through the Arabian Horse Association, where she found success as a four-time Youth National Champion. During college, Abby made the switch to Hunter Jumpers and competed throughout Virginia. Abby worked as an attorney in Washington, D.C. and now is a freelance writer living in Charlottesville, where she spends her weekends hiking with her dog in the Blue Ridge Mountains, frequenting the farmers market and reading any novel she can get her hands on.
RICHARD LEAHY is a wine author and wine industry consultant specializing in regional wines east of the Rockies. He has been reporting on the wines of Virginia and other regional wine states since 1986. Richard works with numerous wineries, associations and state agencies, and is the Conference Manager for the largest wine industry trade show on the East Coast, the Eastern Winery Exposition.
R. L. JOHNSON is our co-publisher and creative director, Robin Johnson Bethke, who began her career as a professional photographer in Los Angeles before moving into graphic design and art direction when she relocated to Charlottesville in 1994. As our company's co-founder and visionary, she enjoys all aspects of the publishing process from story conception to graphic design to photography. Her work is often seen in many of our publications.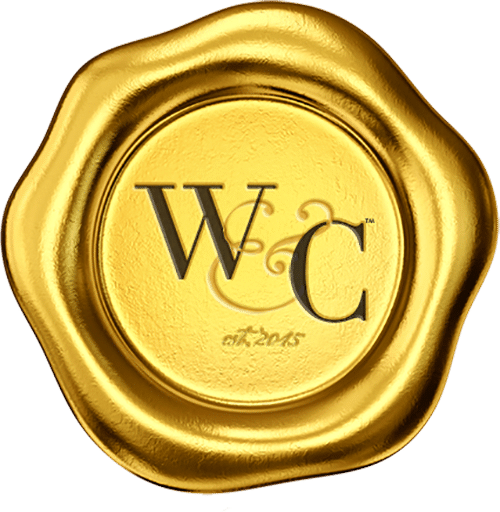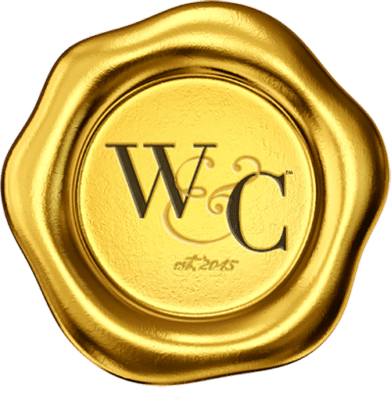 Wine & Country celebrates elevated living in Virginia Wine Country. Wine & Country Life, a semi-annual life & style magazine, and Wine & Country Weddings, an annual art book celebrating elegant Virginia weddings, are complemented by the Wine & Country Shop in Ivy, VA—a beautiful lifestyle boutique that brings the pages of the magazines to life. The Shop features over 40 Virginia artisans with everything from tailgating essentials and Dubarry attire to locally made foods and award-winning Virginia wines and craft beverages for your next event. Wine & Country covers the grape-growing foothills of the Blue Ridge Mountains from Lynchburg to Leesburg, including points in between like Charlottesville and Middleburg. Ivy Life & Style Media also creates other projects, including CharlottesvilleFamily.com, a collection of local resources including a popular calendar of events, family services guides and features on education, health and family day trips for parents and teachers in Charlottesville, as well as the CharlottesvilleWelcomeBook.com a guide to resources for Charlottesville tourists and newcomers.