This holiday season, Wine & Country wants to help you find the perfect tree to fill your home with cheer. Our guide for Christmas Tree Farms in Virginia provides you with the best local farms to create your own dream winter wonderland indoors. Covering Christmas tree farms from Central Virginia to Northern Virginia, the locations listed below offer a variety of holiday events and experiences, as well as wreaths, poinsettias and holiday fares to get you in the spirit while you shop and chop your tree. Celebrate the season of giving by shopping local and finding the perfect tree to fit your home.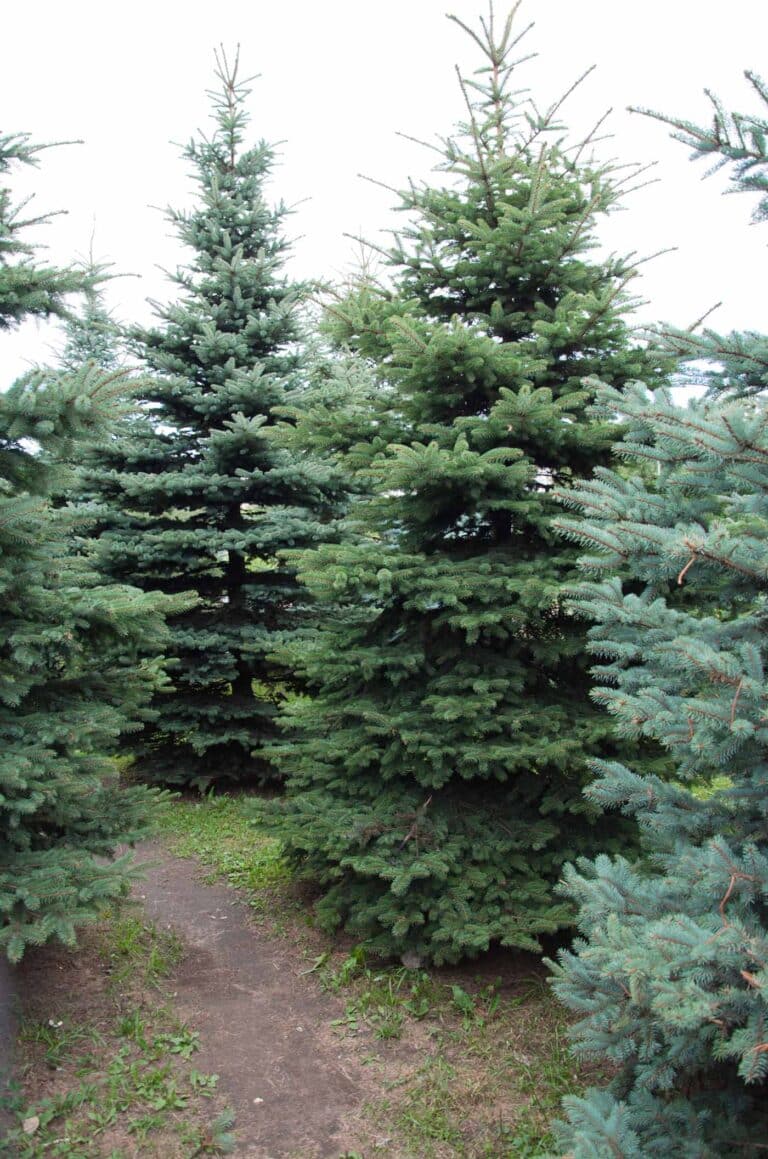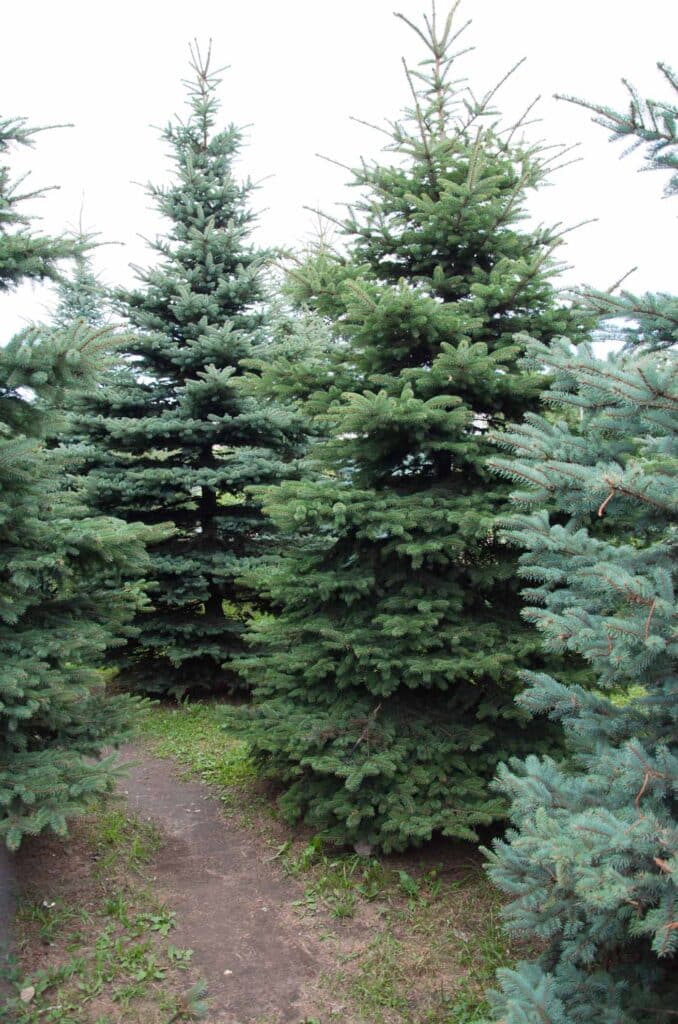 Once your Christmas tree is decorated it is time to tour beautiful light displays, see plays and ballets, enjoy concerts and more. Be sure to see our Top 10 Holiday Experiences in Wine Country,  visit Middleburg for the Holidays, maybe even take a wreath making class at a winery or take a historic holiday tour.
CHRISTMAS TREE FARMS IN CENTRAL VIRGINIA
Tree Farms in Albemarle County
Gladden Fields Farm

(North Garden, VA)
Find pre-cut Norway Spruce, or choose to cut down your own, at this North Garden farm just south of Charlottesville. Gladden Fields also provides saws for Christmas tree hunters so you don't need to bring your own.
434-218-5305, https://www.facebook.com/thebarnatgladdenfields//
Tree Farms Near Augusta County
Francisco Farms Choose and Cut Farm (Staunton, VA)
This Shenandoah Valley farm has been proving families with Christmas trees and other fresh trimmings since 1979. The farm also features a very Instagramable "photo booth" on the side of the barn. Cash or check only.
540-885-3008, facebook.com/franciscofarms
Tree Farms in Greene County
Greene Meadows Farm (Stanardsville, VA)
Search for the perfect tree from Greene Meadows' seven acres before warming up in their Christmas shop. Sip on hot chocolate or cider while picking out the perfect centerpiece, garland, or ornaments for the tree or take a walk outside to see the farm's calves or lambs.
434-990-1999, greenemeadowsfarm.com
Tree Farms in Culpeper & Orange County
Bees & Trees Farm (Elkwood, VA)
Stop by the 43-acre tree farm for a tree and stay to enjoy Bees & Trees' festively decorated farm store. Guests can pick up jams, sauces, teas and honey or even locally produced Angus beef from the freezer.
540-423-9020, beesandtrees.biz
Elysium Tree Farm (Rapidan, VA)
Enjoy the stunning views of the Blue Ridge Mountains while you select a tree from the six different varieties offered at this family-owned farm. Then, get in the holiday spirit by visiting their store, sipping and snacking on drinks and food, playing games, or warming up by the bonfire. 
540-287-2500, elysiumtreefarm.com
The Market at Grelen (Somerset, VA)
Select a tree, enjoy lunch at the farm-to-table restaurant and finish your Christmas shopping at this 1,000-acre tree nursery in Orange County. Guests can also hike the Market's trails, peruse and purchase gorgeous home decor, or visit with Santa. 
540-672-7268, themarketatgrelen.com/christmastrees
Tree Farms in Louisa County
Claybrooke Tree Farm (Mineral, VA)
Visitors to this family owned and operated farm can select from seven different varies of trees and pre-cut trees are also available. Reservations are required for a visit to the farm.
540-872-3817, claybrookefarm.com
Windrush Christmas Tree Farm (Mineral, VA)
Choose your tree and cut it down before enjoying hot cider or taking a look at their selection of homemade wreaths. The farm also offers wagon rides.
804-512-4865, Windrush Christmas Tree Farm
Tree Farms in Madison County
Spruce Rock Farm (Brightwood, VA)
Select the perfect tree and wreath, and then browse the Christmas Shop at this beautiful 80-acre mountainside farm. They also have a festive Christmas shop with plenty of holiday music or you can walk around the grounds to see the birds, foxes, deer and other wildlife that are prevalent there. 
540-543-2309, sprucerockfarm.com
Stonehearth Christmas Tree Farm (Leon, VA)
Choose and cut your own tree, and then visit with Santa at this Madison County farm. Guests can also enjoy complimentary hot chocolate and cider.
540-547-2576, facebook.com/stonehearth-christmas-tree-farm-181376008540160
Tree Farms in Nelson County
JES Christmas Tree Farm (Montebello, VA)
Search almost 10 acres and choose from over 7,000 Fraser Firs at this farm atop the Blue Ridge Mountains in Nelson County. Visits to the farm are by appointment only. 
540-377-5221, jeschristmastreefarm.com
Tree Farms in Rockingham County
Every Soul Acres (Keezletown, VA)
 This farm offers a wide variety of trees including Fraser Fir, Concolor Fir, Canaan Fir, Douglas Fir, Blue Spruce, Norway Spruce and White Pine. Guests can also find homemade wreaths, pine roping, swags, centerpieces and other festive decorations.
540-269-2691, everysoulacres.com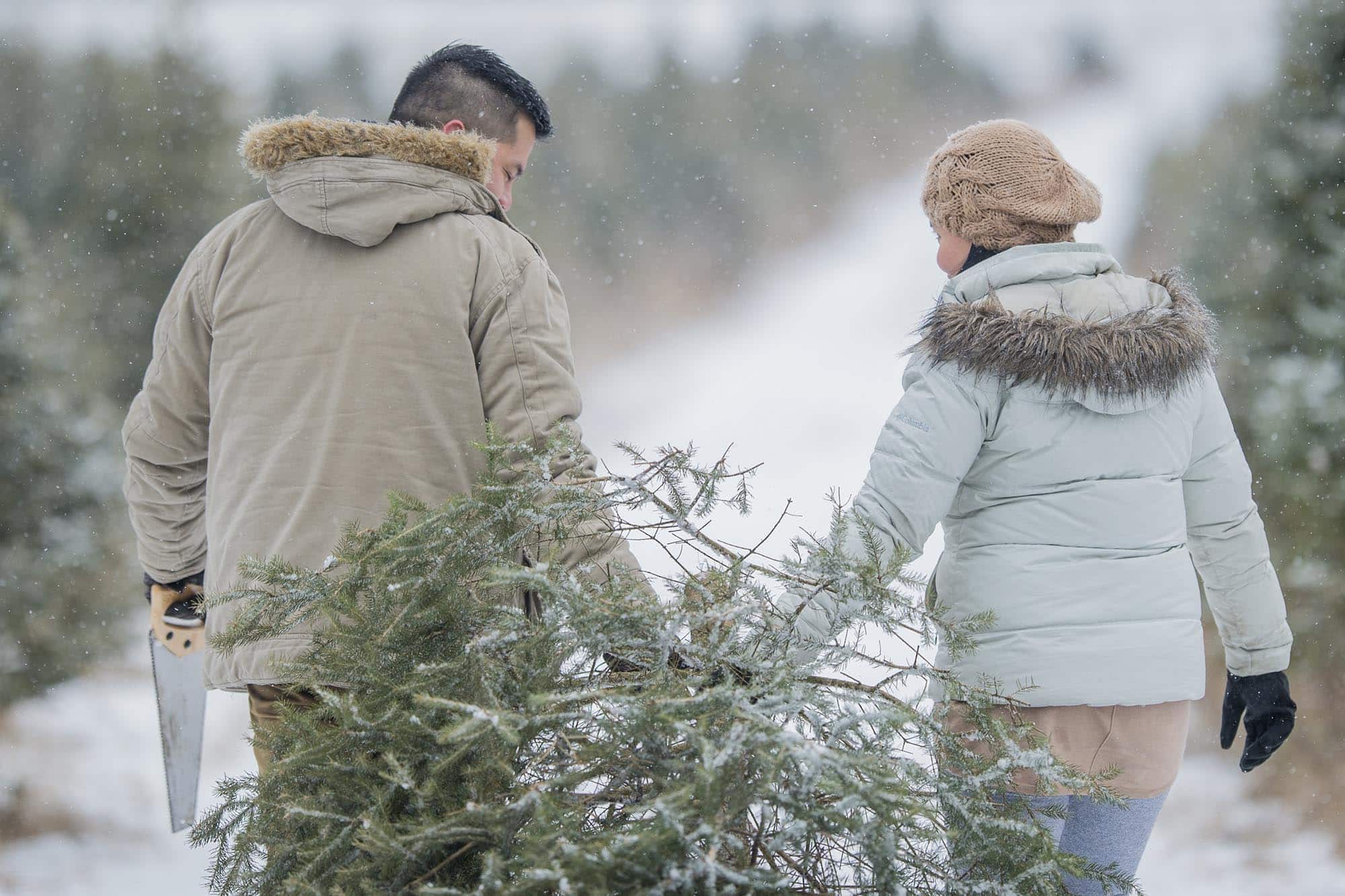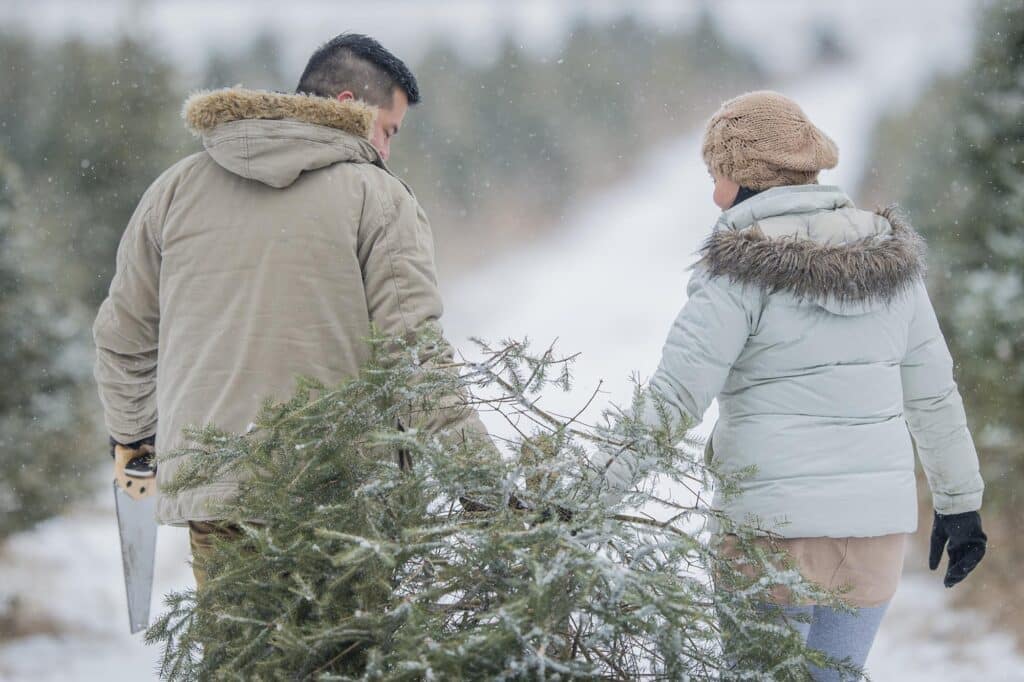 CHRISTMAS TREE FARMS IN NORTHERN VIRGINIA
Tree Farms in Arlington County
The Arlington Optimist Club's Christmas Tree Lot (Arlington, VA)
With 75 years of selling Christmas trees under their belt, The Arlington Optimist Club has become an Arlington tradition. Select from a variety of Fraser Fir and White Pine trees and browse their selection of wreaths, garland, ornaments and tree stands.
571-969-4084, https://optimistclubofarlingtonva.org/
Tree Farms in Alexandria
Almost Heavenly Christmas Trees (Alexandria, VA)
Providing Christmas trees for the Alexandria area since 1982, the Gallery family sells several varieties of Fraser Fir trees. Customers can choose from Balsam Fir, Canaan Fir, Concolor Fir, Douglas Fir to complete their holiday display.
703-646-0250, https://almostheavenlytrees.com/
Greenstreet Gardens (Alexandria, VA)
With everything from wreaths, roping, garlands, and holiday decorations available at Greenstreet Gardens, this is truly a one-stop Christmas shop. Stroll through their nursery to find your perfect tree and make sure to check out their poinsettias for sale and centerpiece workshops throughout the season. Be sure to reserve a time slot to have a meet and greet with Santa!
703-998-3030, https://greenstreetgardens.com/?v=7516fd43adaa
Tree Farms in Fairfax County
Cox Farms (Centreville, VA)
Cox Farms is a Northern Virginia staple. Shop the farm's selection of premium fir trees and homemade wreaths while enjoying kettle corn, apple cider donuts, cinnamon roasted almonds, fresh cider, local honey and preserves, and more! Parents can enjoy a cup of hot cider while the kiddos sip on hot chocolate and play on Cox Farms' wooden boat and firetruck.
703-830-4121, https://coxfarms.com/
Tree Farms in Loudoun County
Blue Ridge Tree and Berry Farm (Lovettsville, VA)
Blue Ridge Tree and Berry Farm has a variety of Christmas tree varieties to choose from at their charming farm in Lovettsville. Customers can select their perfect tree from Canaan Fir, Concolor Fir, Norway Spruce, Blue Spruce, and Scotch Pine. Blue Ridge also offers handmade wreaths and crafts.
540-882-3353, https://www.facebook.com/BlueRidgeTreeAndBerryFarm/
Country Loving Christmas Tree Farm (Leesburg, VA)
Decorate your home with one of Country Loving Christmas Tree Farm's White Pine, Scotch Pine or Norway Spruce trees. While shopping, enjoy hot cider and picnic areas to sit and soak in the memories of cutting your own tree with your family.
703-327-0583, https://www.countrylovingfarm.com/
Loudoun Nursery (Purcellville, VA)
Visit Loudoun Nursery for Colorado Blue Spruce, Norway Spruce, Concolor, Canaan, Korean and Arizona Corkbark Fir trees in all different sizes, guaranteed to fit the needs of your family.
540-338-4635, http://www.loudounnursery.com/default.asp
Middleburg Christmas Tree Farm (Round Hill, VA)
As the oldest and largest Christmas tree farm in Loudoun County, Virginia, Middleburg Christmas Tree Farm knows a thing or two about finding the perfect tree. Growing several species of trees on their Virginia farm, customers can select from Blue Spruce, Douglas Fir, Concolor Fir and Norway Spruce while enjoying the beautiful scenery and making memories with the whole family.
540-554-8625, https://www.middleburgxmastrees.com/index.html
Milltown Creek Tree Farms (Lovettsville, VA)
Customers in search of a vast variety of Christmas trees to select from will delight in Milltown Creek Tree Farms. Choose-and-cut from 100 acres of Blue, White and Meyer Spruce, Douglas and Concolor Fir and Scotch and White Pine trees. Milltown also provides wagons and farm equipment, life-size cartoon caricatures for picture-taking opportunities, saws and tree carts, free baling and twine and complimentary hot cider on Saturdays and Sundays.
540-822-5428, http://milltowncreektreefarms.com/
Snickers Gap Tree Farm (Round Hill, VA)
Situated on the eastern slope of the Blue Ridge Mountains, Snickers Gap Tree Farm has over 36,000 trees in various stages of growth. Choose from Douglas Fir, Colorado Blue Spruce, Norway Spruce, each shaped exclusively with hand tools every year. While finding your perfect tree, stop by their sales barn for tree stands, pine roping, lights, tree removal bags, ribbons and bows and gallon jugs of Virginia fresh apple cider from Winchester.
540-554-8323, https://www.snickersgaptrees.com/home
Tree Farms in Prince William County
Burnside Farms (Haymarket, VA)
Stop by Burnside Farms for premium fresh cut Virginia Fraser Fir Christmas trees. The trees are cut and delivered weekly to ensure freshness. Fresh wreaths, garland and tree stands are also available for purchase on the farm.
703-728-4716, https://www.burnsidefarms.com/
Evergreen Acres (Nokesville, VA)
At Evergreen Acres, customers can enjoy tree shaking and netting, twine and hot mulled cider for free while searching for their perfect Christmas tree. Choose from White Pine and Norway Spruce to fill your home with that classic Christmas spirit. The farm is also home to Cedar Run Brewery.
703-203-2641, https://evergreenacres.biz/
Tree Farms in Fauquier County
Moose Apple Christmas Tree Farm (Berryville, VA)
At Moose Apple Christmas Tree Farm, there are seven varieties and 25,000 trees on their 33 acres. Each species has its own distinctive qualities and fragrances. With thousands to choose from, make sure to reserve plenty of time for searching and picking the perfect tree!
540-955-2450, http://www.mooseapplechristmastreefarm.com/5501/index.html
Hank's Christmas Trees at Hartland Farm (Markham, VA)
At Hartland Farm, customers have the pleasure of choosing from their selection of Fraser Fir, Douglas Fir, Blue Spruce, White Pine and Serbian Spruce trees. Decorated and undecorated wreaths are made on-site and are available for purchase. Beyond wreaths, bows, tree stands, food and Christmas ornaments are also available.
540-532-0436, https://hartlandfarmandorchard.com/what-to-do-at-our-farm
Warrenton Boy Scouts Christmas Tree Lot (Warrenton, VA)
Support a good cause and find your perfect Christmas tree all in the same place! The Warrenton Boy Scouts Christmas Tree Lot offers a selection of Fraser, Canaan and Douglas firs, Scotch pine and Concolor trees. The sale of trees at the Boy Scout lot helps sponsor Scouting programs for local troops.
(540) 718-5695, https://www.facebook.com/Warrentonboyscoutchristmastreelot/
Tree Farms in Spotsylvania County
Belmont Christmas Tree Farm (Spotsylvania, VA)
Family owned and operated since 1981, Belmont Christmas Tree Farm offers the ultimate shopping experience. Choose & cut your own tree or choose a pre-cut Fraser fir. After finding your perfect tree, be sure to head to Santa's Workshop, where you'll enjoy a small lunch and hot cocoa with the man himself.
(540) 854-6757, https://www.facebook.com/BelmontChristmasTreeFarm/
Snead's Farm (Fredericksburg, VA)
Snead's Farm is a sustainable family farm outside Fredericksburg, VA. Visit the farm for cut-your-own blue spruces and white pine trees. Selecting and cutting your family Christmas tree is a memorable experience and treasured tradition that you don't want to miss!
540-371-9328, https://www.sneadsfarm.com/
Tree Farms in Caroline County
Whispering Pines Nursery (Milford, VA)
Whispering Pines Nursery offers find-and-cut-your-own Fraser Fir, White Pine, and Douglas Fir Christmas trees. The cash-only tree farm also offers saws, twine, free shaking and wrapping to help make your Christmas tree shopping experience easy.
(804) 761-4993, https://www.facebook.com/WhisperingPinesChristmasTreeFarmVA
Willow Oaks Farm (Woodford, VA)
Willow Oaks Farm offers White Pine, Spruce and Scotch Pine Christmas trees, too. There is also a Christmas gift shop on site with fun finds like nutcrackers and unique gifts.
(804) 633-6192, https://www.facebook.com/Willow-Oaks-Christmas-Trees-and-Daylily-Farm-227736515610/
We hope this Christmas Tree Farms in Virginia guide was helpful and that you enjoy picking the perfect tree this season! For even more holiday content, check out these delicious Winter Whiskey Recipes. Be sure to visit our Wine & Country Events Calendar for upcoming holiday events. Still have some shopping to do? The Wine & Country Shop is a fabulous local option full of home décor and accessories, clothing, jewelry, artisan foods, local beer and wine and so much more. Browse our gift guides for quick and easy shopping suggestions. To find something perfect for the person on your shopping list who has everything, browse our curated guide to Wine & Country Luxury Gifts for your gift-giving inspiration – you'll discover everything from a classic diamond tennis bracelet designed by a Virginia gemologist to a custom designed stable for your property~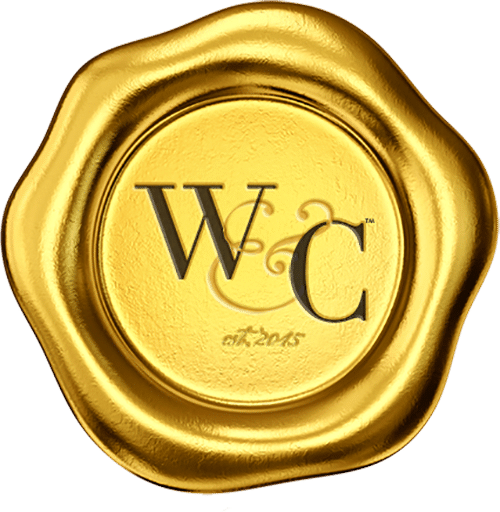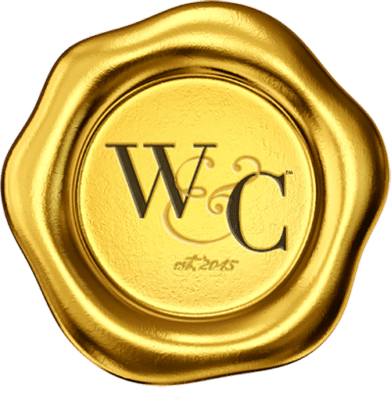 Virginia Wine & Country celebrates elevated living in Virginia Wine Country. Virginia Wine & Country Life is a semi-annual luxury print magazine with a full digital presence. The Virginia Wine & Country Gold Book is an annual guide to the top award-winning wines, wineries and experiences in Virginia Wine Country. The annual Virginia Wine & Country Wedding Planner is an art book of elegant Virginia weddings. The brand includes the Virginia Wine & Country Shop in Ivy, Va. It is a beautiful lifestyle boutique that brings the pages of the magazines to life. Virginia Wine & Country tells the stories of Virginia wineries, the farm-to-table movement, luxury travel, entertaining, art and the elegant country lifestyle. Ivy Life & Style Media also provides branding, web design and PR services for the wine industry.