Virginia Wine Country is prime for travel any time of year. From visiting vineyards to see illuminated vines and tall trees to strolling through small towns where you can find the most scrumptious sweets, there's something for nearly everyone. The holiday season transforms the region full of rural beauty into a place that can be more than a bit magical. These are some of the top picks for celebrating the holidays in Virginia Wine Country. Learn more about each incredible event by checking out our Events Calendar.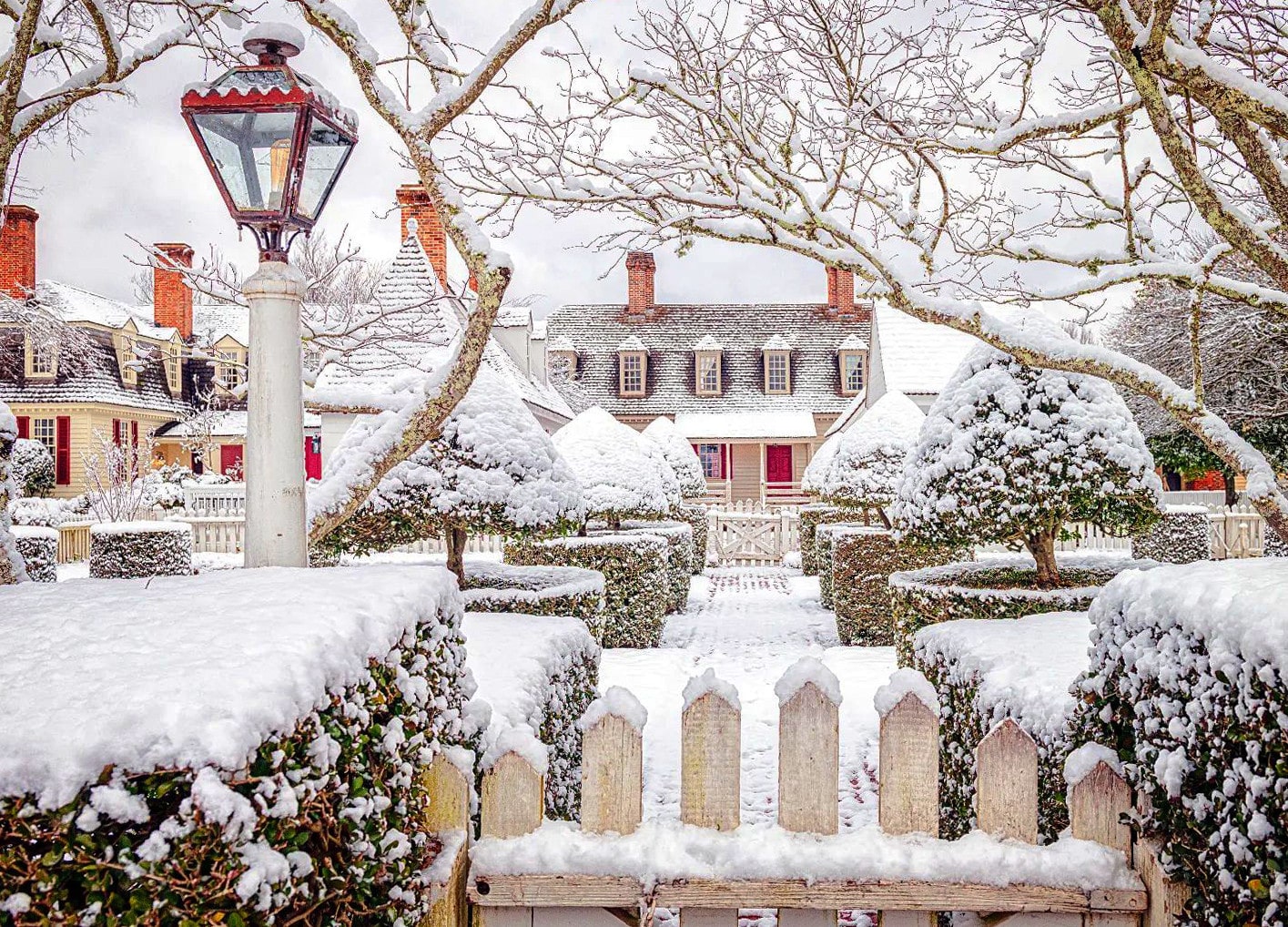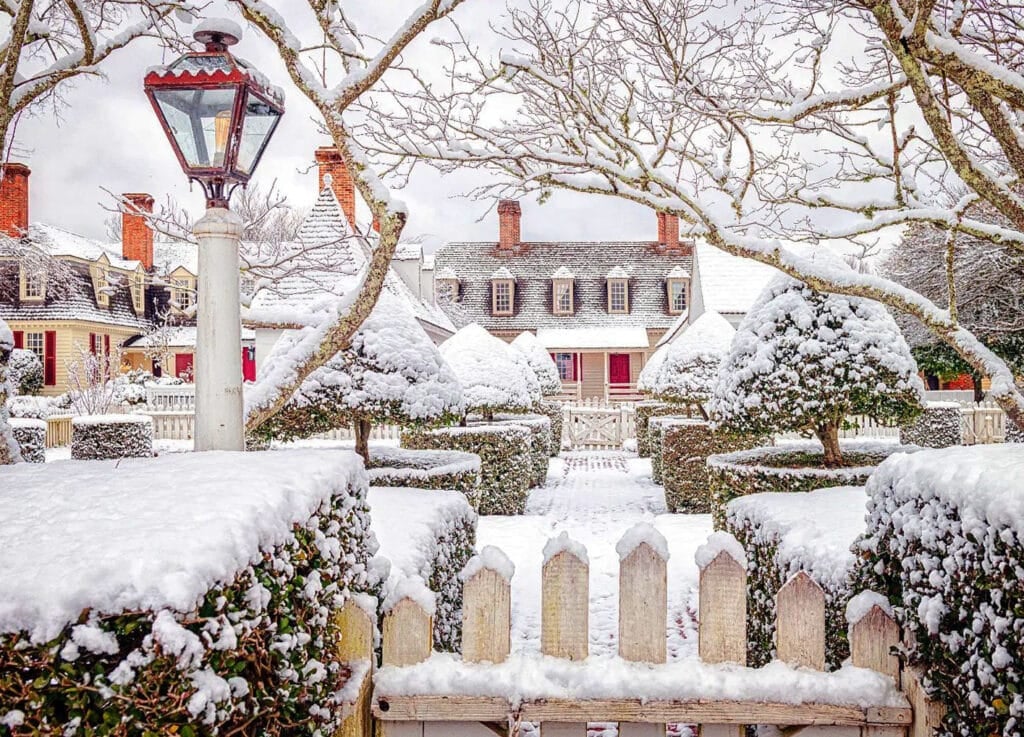 Barboursville Vineyards Christmas Lunch
Barboursville Vineyards is a renowned top destination any time of the year and dining at their acclaimed restaurant Palladio is a special experience. Not to be missed is their annual Christmas lunch prepared by a revered chef. Dine on four exquisite courses with optional wine pairings while overlooking the vineyard. Take some time to tour the grounds before or after – they are breathtaking. And if you can't make it to Christmas lunch, try wine tastings and cheese and charcuterie in their Library. It's an upscale environment with the best indoor seating.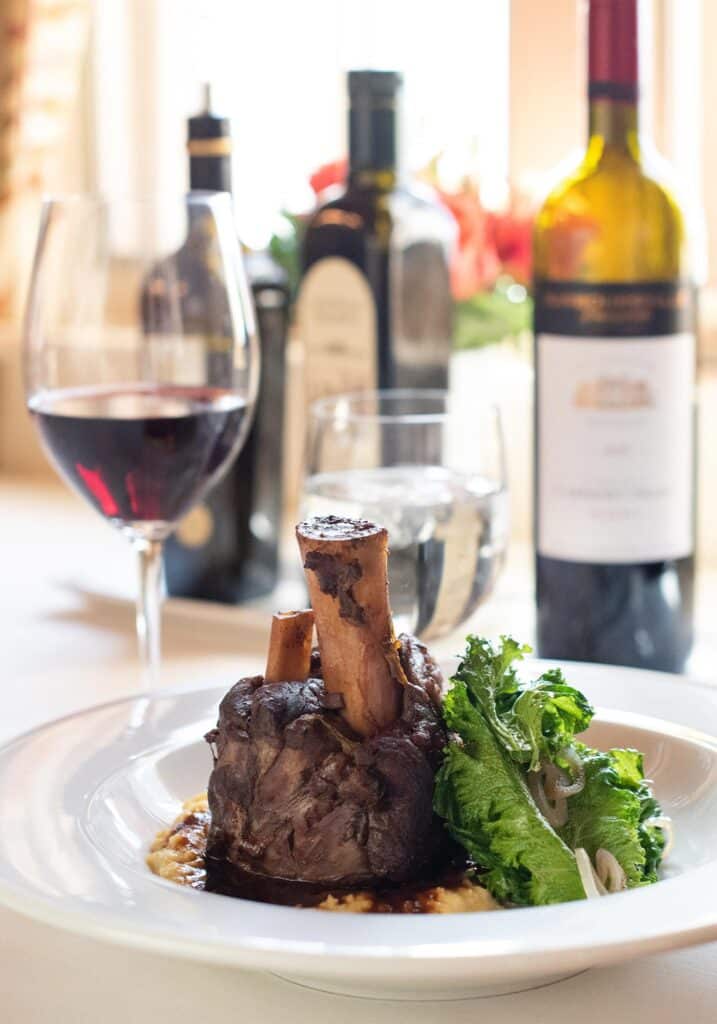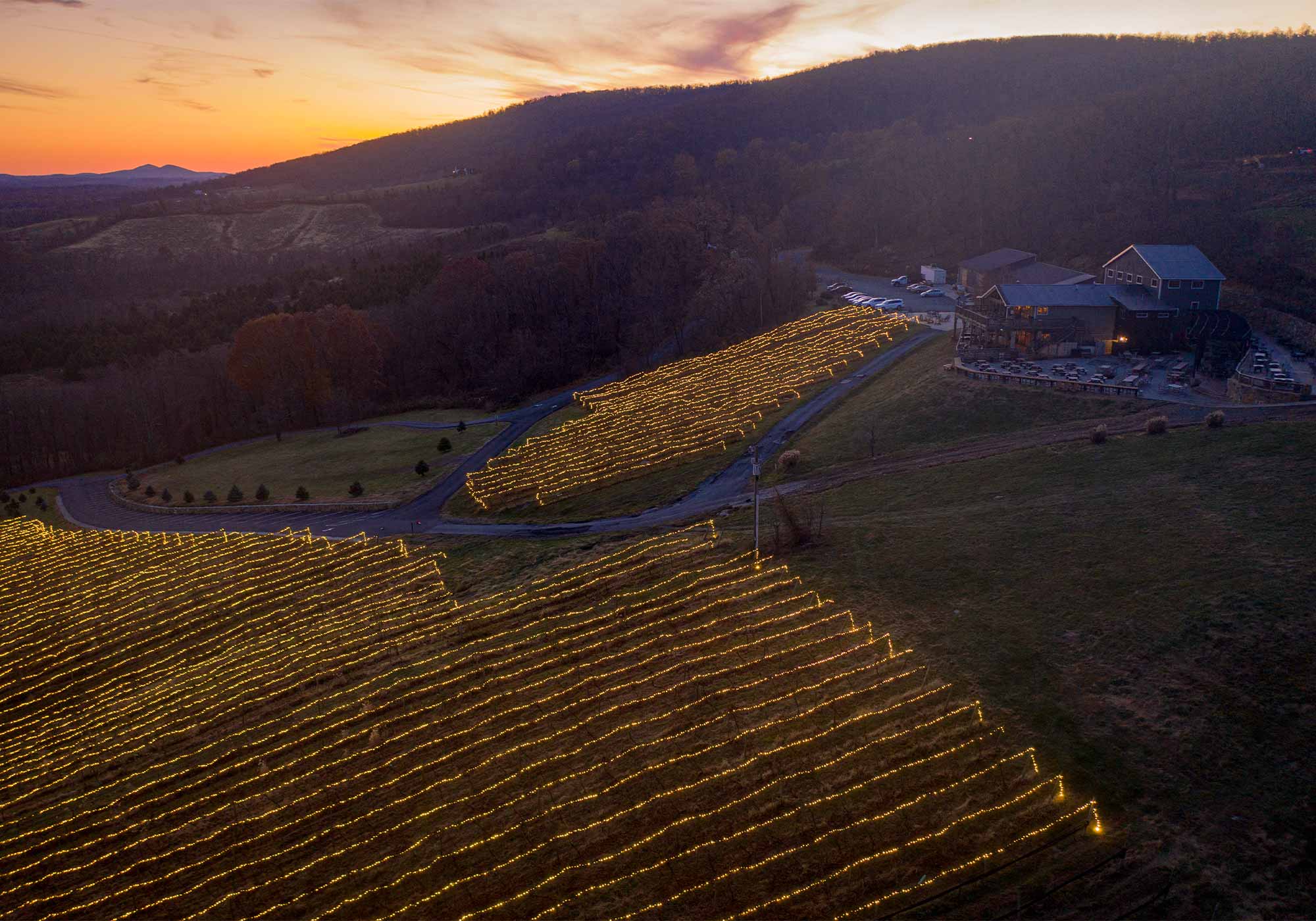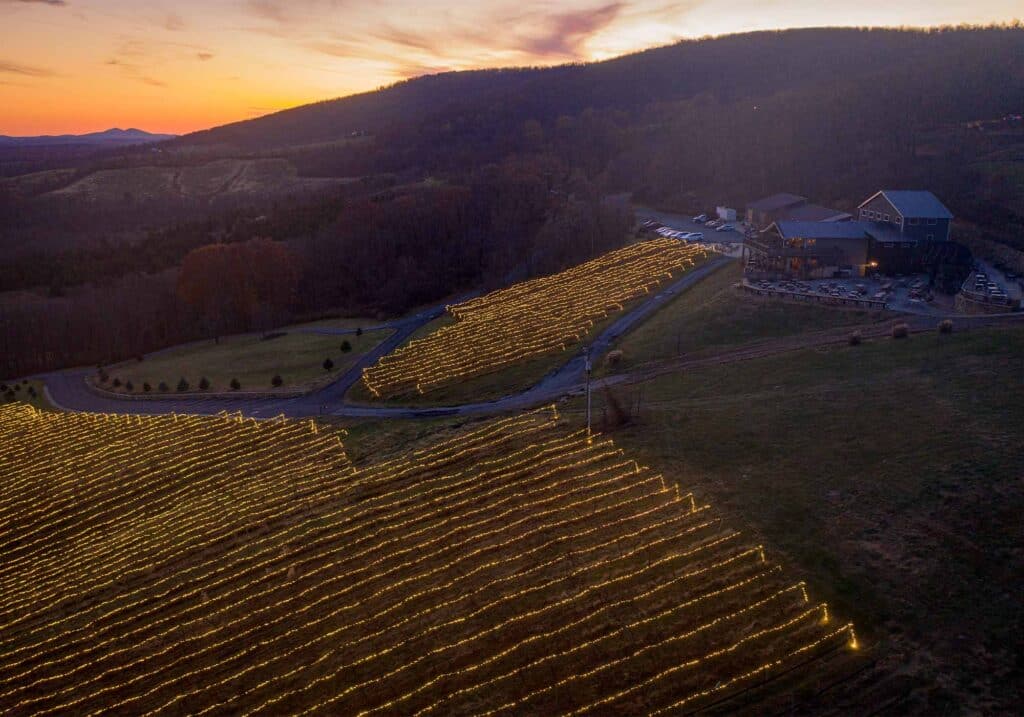 Bluemont Vineyard Lighting of the Vines
Bluemont Vineyard is a gorgeous destination that chooses one weekend each year to host guests for their Lighting of the Vines, an illumination of 10,000 of the vines at the vast vineyard. Included with the experience is a welcome beverage and a four course meal in their decorated stable, prepared with ingredients that are sourced locally. Throughout the meal, guests learn about the history of the vineyard itself as well as the wine. The view is breathtaking and the stories that are shared are mesmerizing, The event is also child-friendly.
Horton Vineyards Holiday Port Tasting
This award-winning winery that's been showcased at the Smithsonian and has been known to host various events throughout the year (including a Harry Potter themed one) hosts a four-part series throughout the year that provides tastings and education about various varietals in their tasting room. The fourth of the series focuses on port's history and proper pairings. Try their port (or other wine) in their castle-like building for the event. To maintain a comfortable environment, only 30 tickets are available for the educational tasting.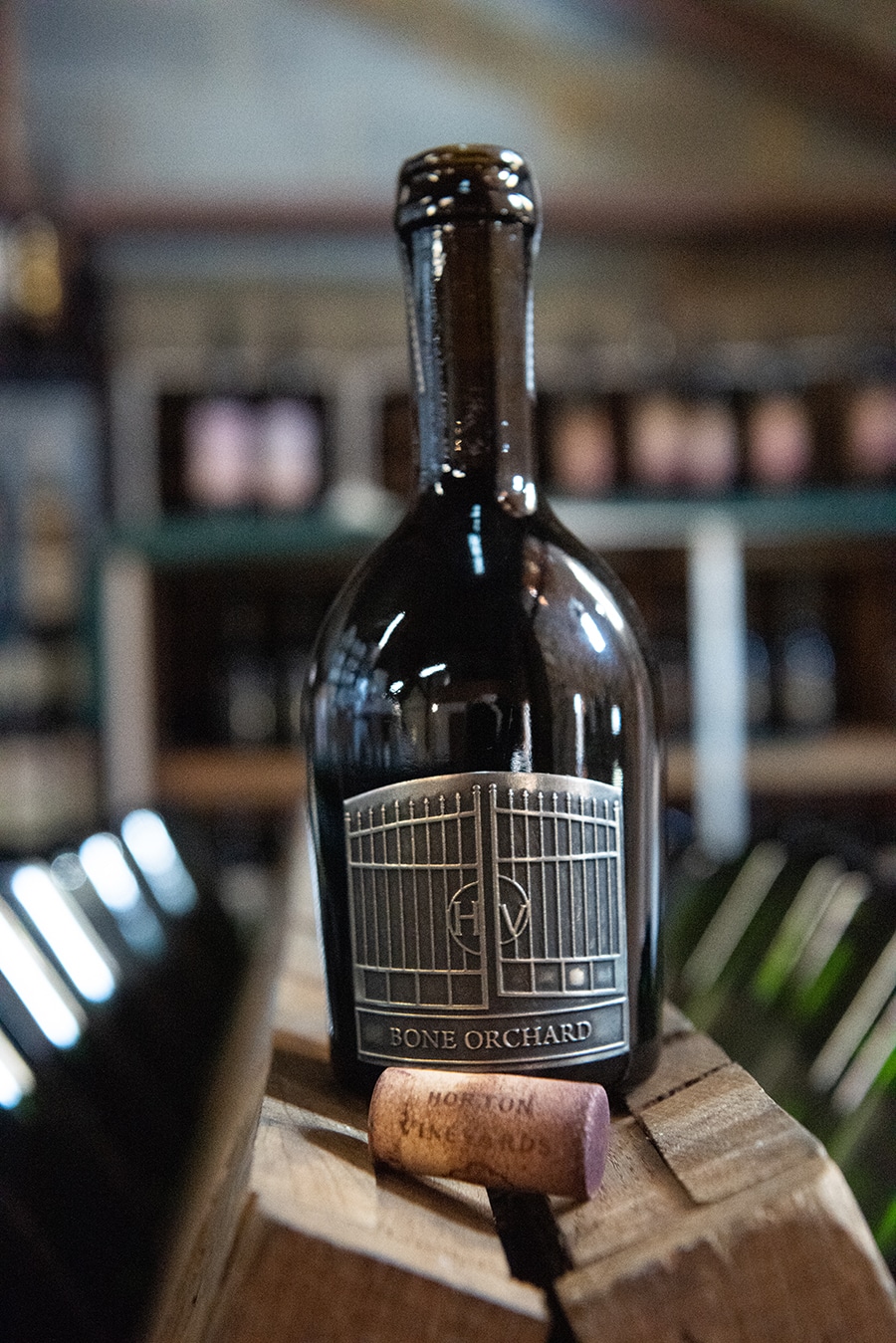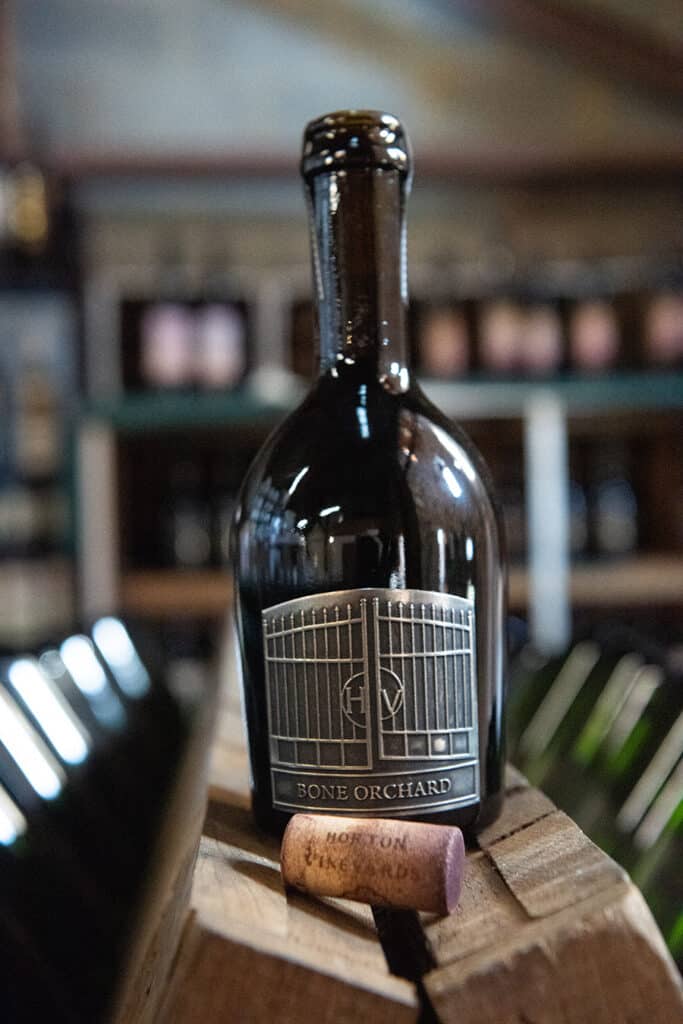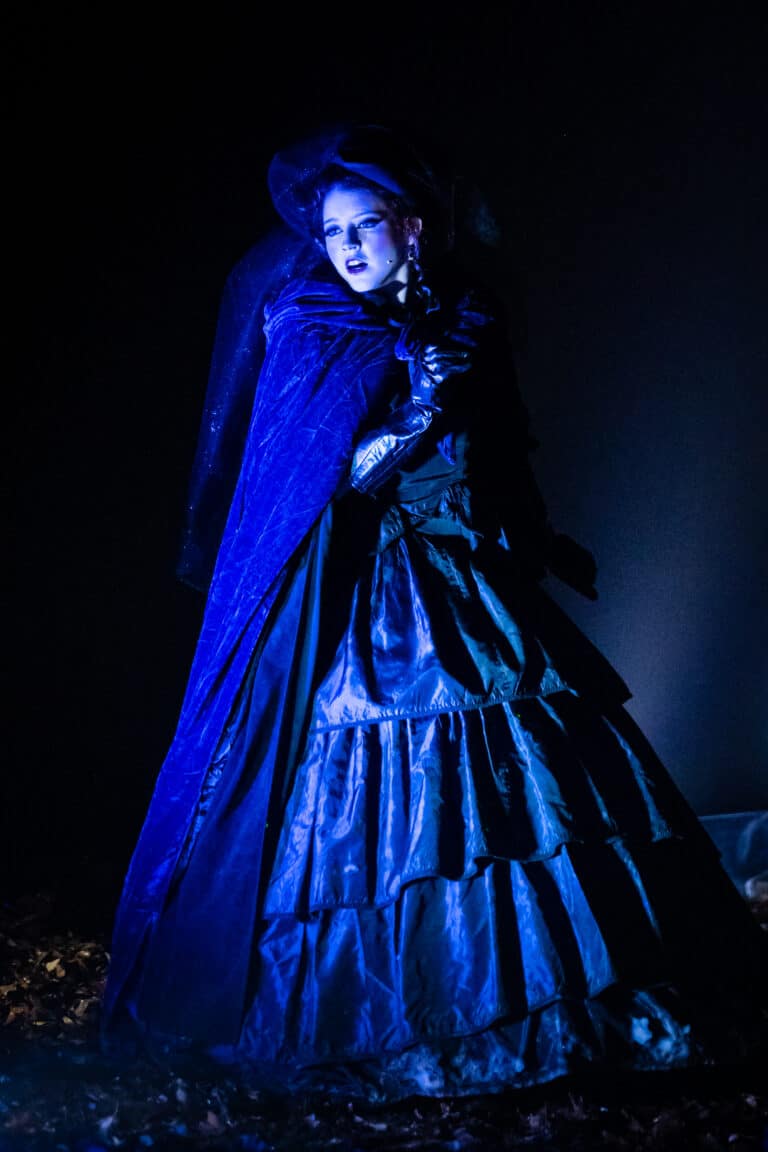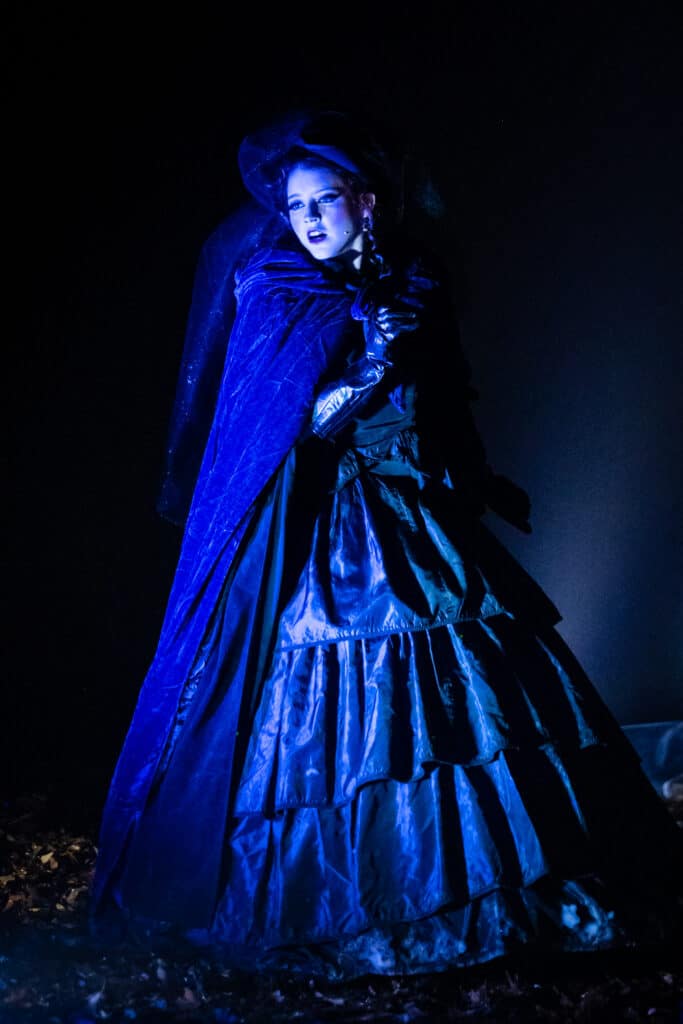 Lovingston Winery & The Nutcracker Experience
Lovingston Winery, nestled into the picturesque winery hills of Nelson County, has partnered with director Brian Clowdus yet again after their sold-out immersive Christmas Carol performances in 2022. This year, the collaboration is a performance of The Nutcracker. Clowdus has reimagined the classic story of Clara and her Nutcracker prince to warm the hearts of audiences of all ages. This is a family friendly, immersive show that involves some outdoor walking, so make sure to bring warm clothes for that portion of the performance.
Lucketts Store Holidays
You can celebrate the holidays in Loudon County in myriad ways and every one will be an unforgettable experience, but one of the most unique ways to get into the holiday spirit is to visit the Lucketts Store Holiday House. Nestled in the back of the Lucketts property is a farmhouse filled with holiday treasures, from decor and ornaments to trees and wreaths and even winter weather garb. Shop and gather inspiration to the backdrop of cheery holiday tunes and enjoy refreshments in the kitchen. Shopping times are ticketed with specific time slots to ensure everyone has the chance to enjoy their experience.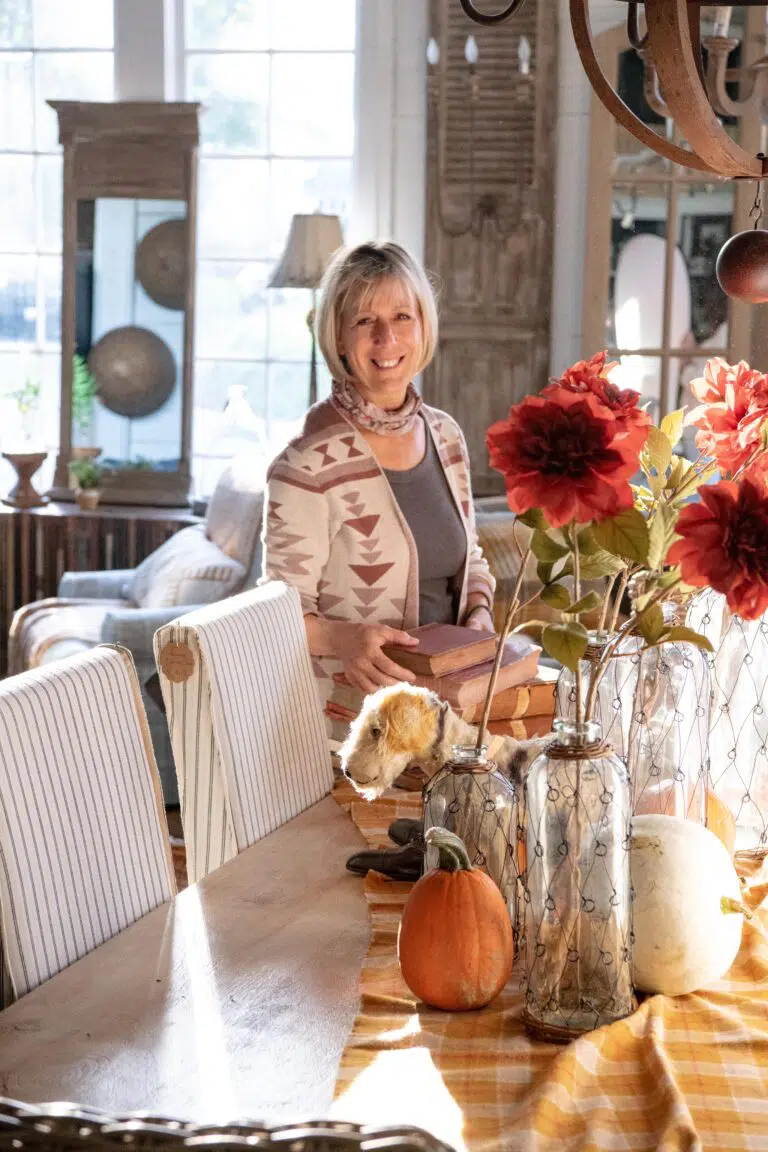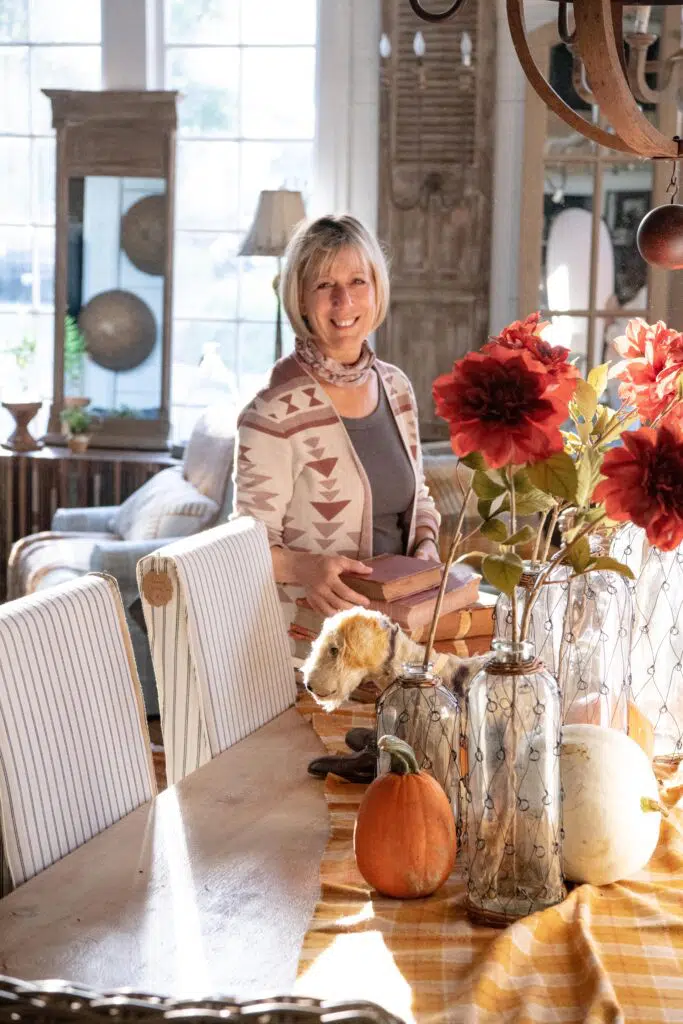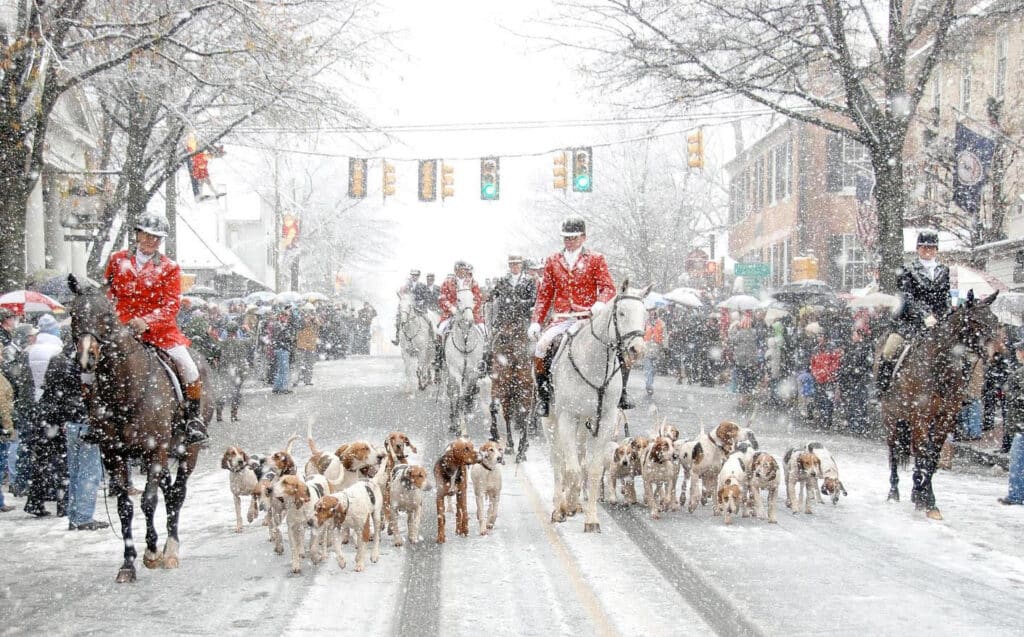 Middleburg Holidays
Middleburg is a perfect place to celebrate the holidays with numerable places to stay and play. The small town celebrates the season throughout December but kicks it off with one special weekend when they feature a tree lighting and a parade as well as a ballet performance, breakfast with Santa, and a Christmas pageant. Main street is lined with shopping destinations and antique stores twinkling with holiday decorations and offering one-of-a-kind wares. If you want to experience small-town Christmas magic then this is your destination.
Pippin Hill Farm & Vineyards
Wreath Workshops
Who wouldn't want Pippin Hill Farm & Vineyards' head gardener Celina DeBrito for a workshop on wreath-making using evergreens, citrus, herbs, and flowers grown on the winery's own grounds? This award-winning vineyard invites attendees to partake in the wreath workshop to get gardening tips, learn how to craft the wreaths, and then will leave with their 14-inch sized creations. A child-friendly version of the event is available, too, where little ones get to try their hand at decorating cookies while adults craft tabletop wreaths.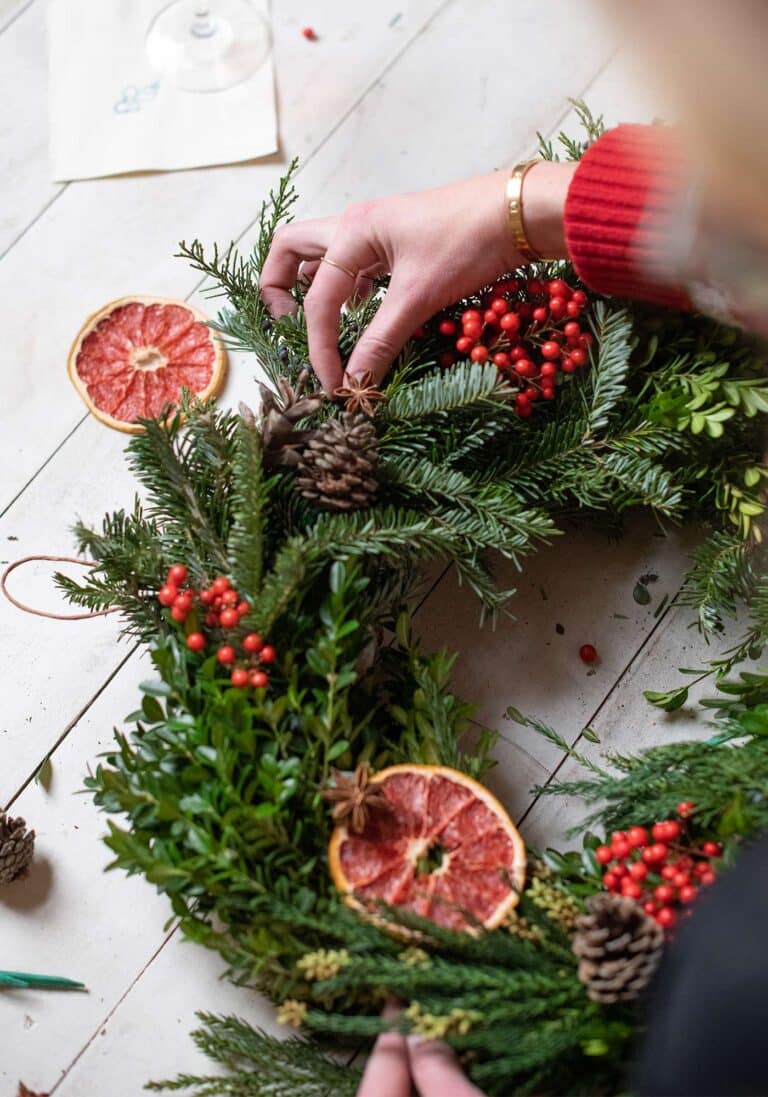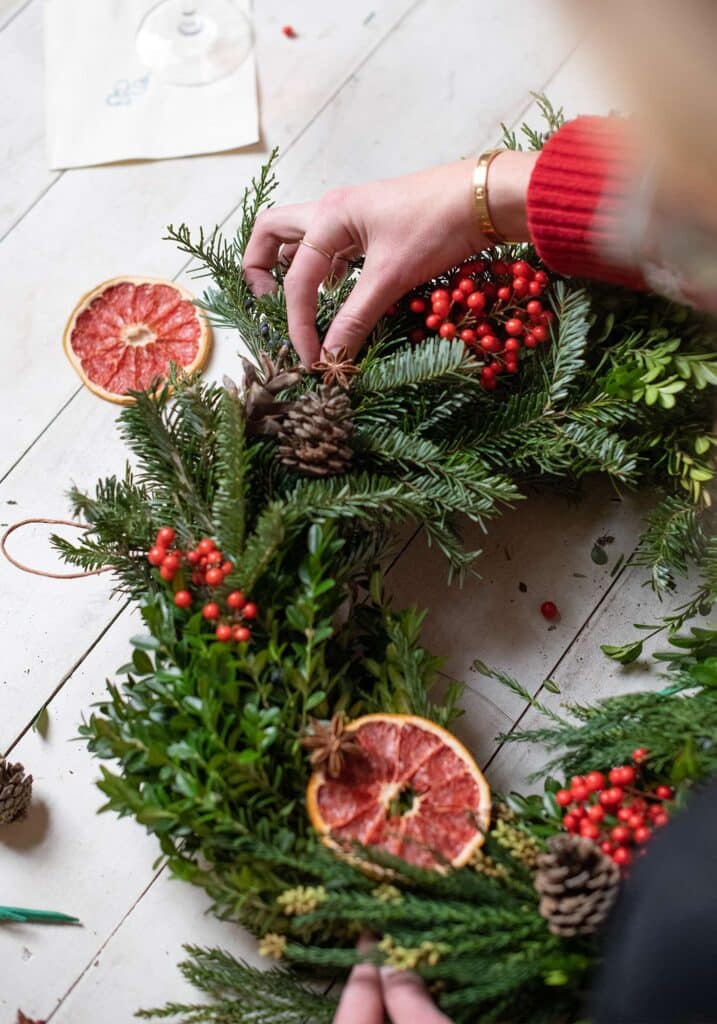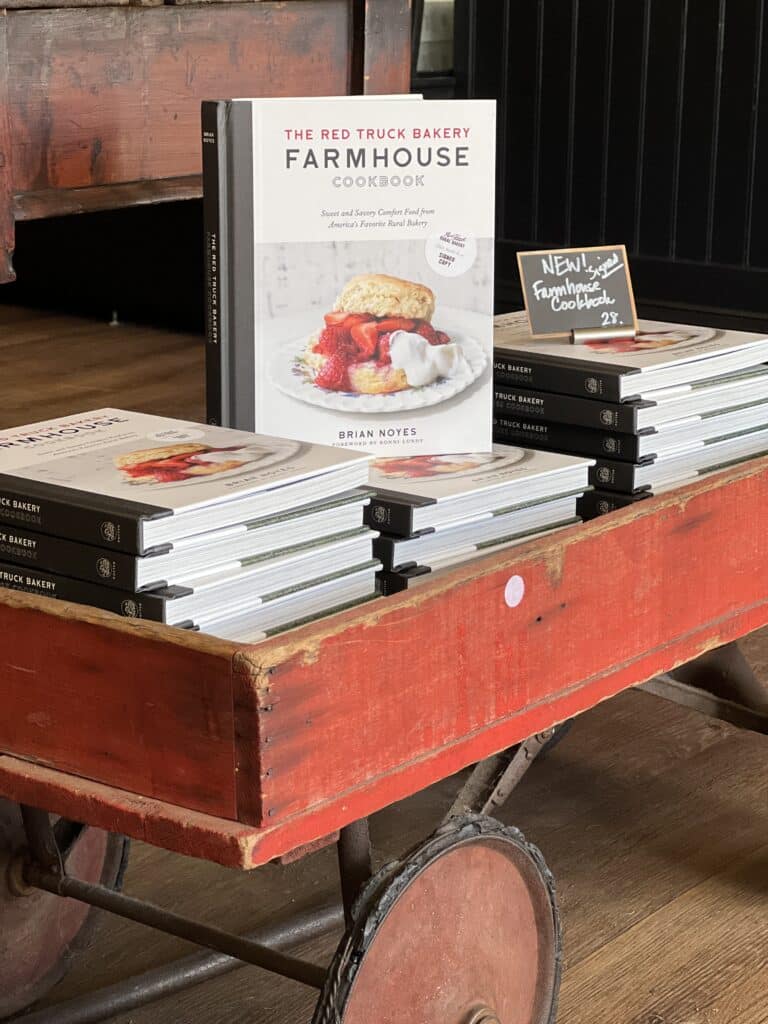 Red Truck Bakery for Holiday Treats
Owner Bob Noyes' baked treats are so impressive that his cookbook, The Red Truck Bakery Farmhouse Cookbook, earned him accolades from revered French chef Jacques Pépin. Although 2023 saw a change in ownership when the bakery was bought by Neil Wavra of Field & Main, the tradition of pastry excellence continues. With a quaint storefront in Old Town Warrenton, and a larger outpost in Marshall, this may be one of the best spots to source your holiday sweets. From specialties like the Shenandoah Apple Cake with maple frosting to classics like Virginia Peanut Pie and a Kentucky Bourbon Pecan Pie, this shop has everything you'll need for your holiday dessert table.
Salamander Inn & Spa Holidays
This luxury resort in historic Middleburg is opening up their front lawn for an upscale cookout, welcoming guests to take part in the town's Christmas parade and festivities. Guests can enjoy dishes like beef brisket with collard greens, dressed up hot dogs, traditional and truffle mac and cheese, various stews and soups, and more. You can come for just the Christmas festivities or stay at their luxurious getaway for a weekend and explore all the town has to offer while also experiencing the holidays in Virginia Wine Country.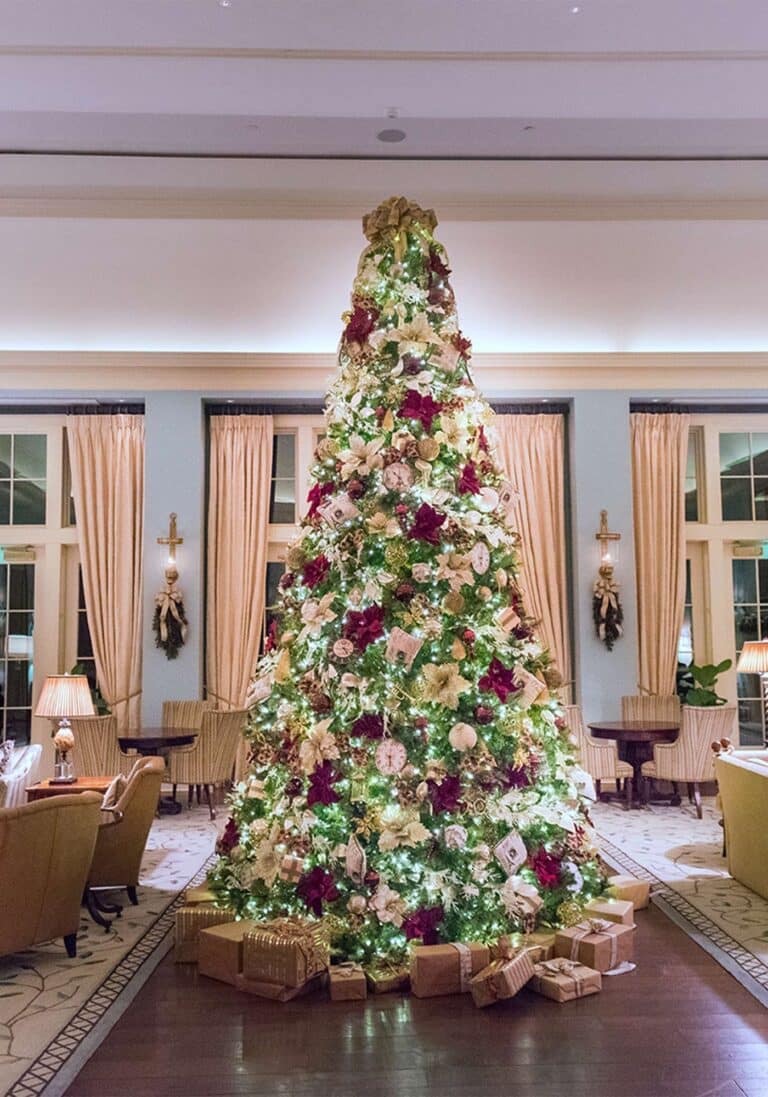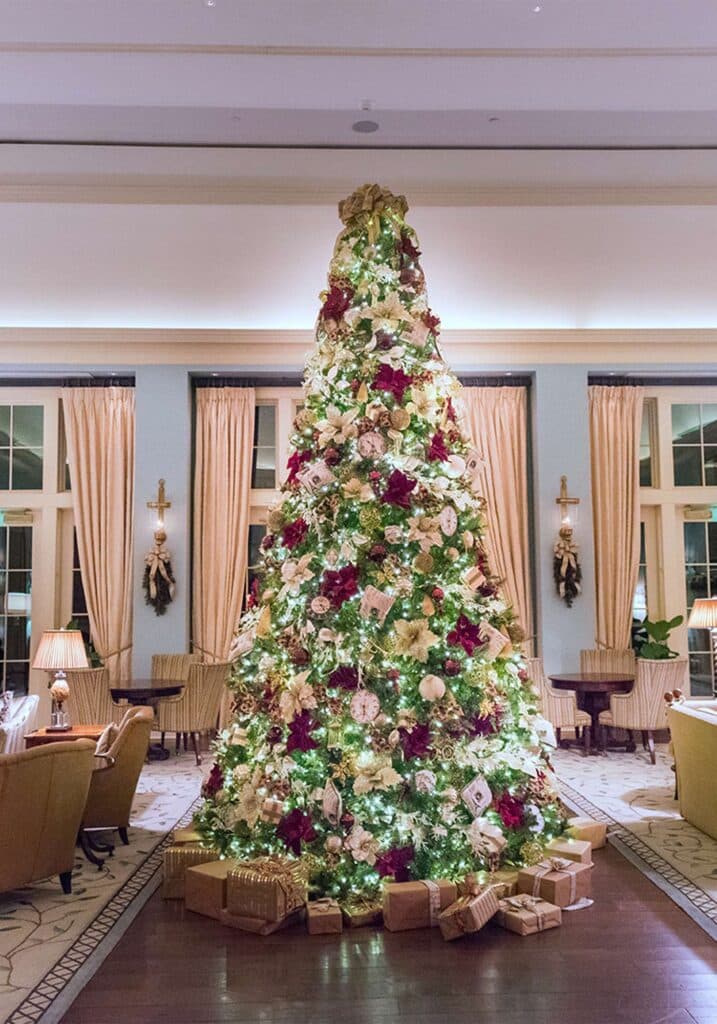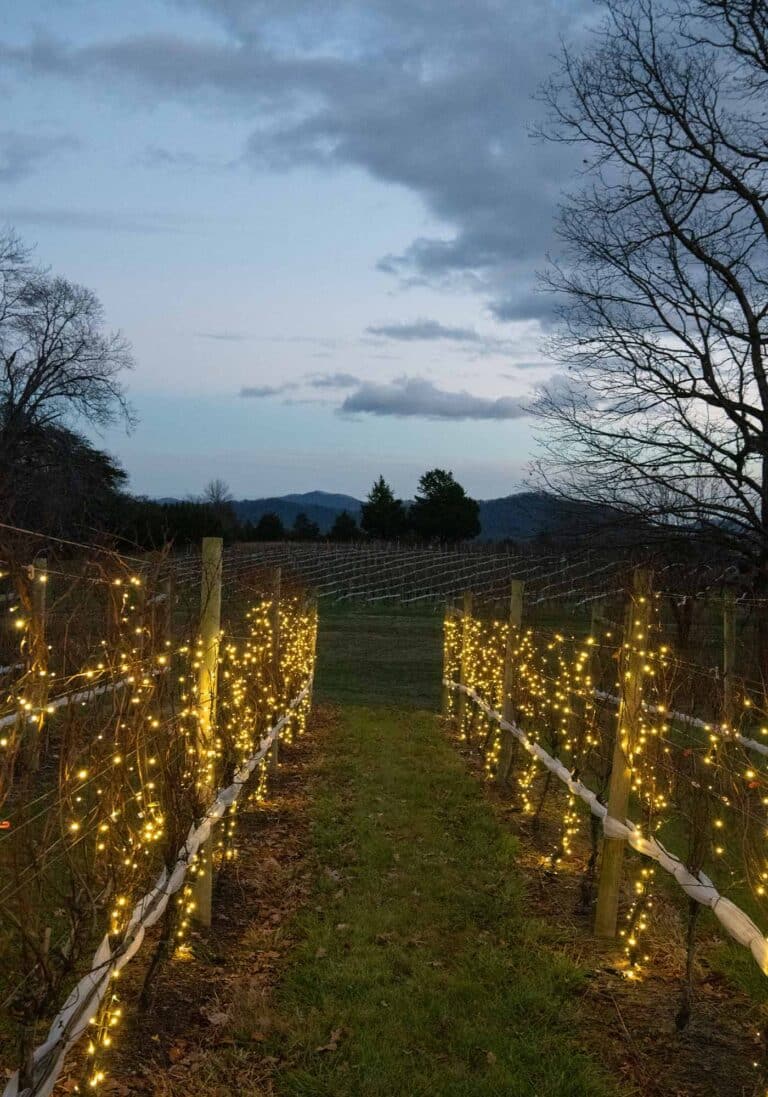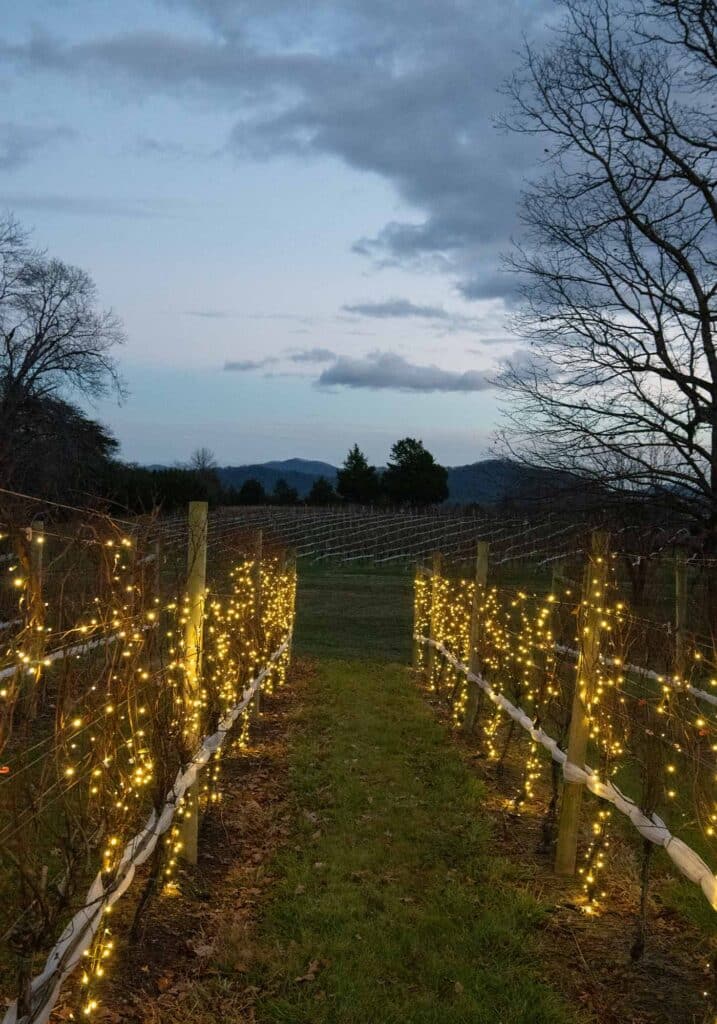 Veritas Illuminated at Veritas Vineyards
2022 was the inaugural year of Veritas Illuminated, where the award-winning vineyard lit up their vines to host holiday events. Guests can start at the Tasting Room to tour the illuminated grounds (all the way from the ground up through the trees) on a half-mile path. The vineyard also hosts a night of Christmas carols as well as a New Year's Eve extravaganza. In 2023, Veritas has doubled their lighted path and added other beautiful features, and their sister winery Flying Fox Vineyard is beginning their own tradition by decorating their tasting room to represent the ultimate Christmas vacation. The holiday festivities are a seasonal attraction but this vineyard is top-rated for a reason — visit it anytime of year for an amazing experience in Virginia Wine Country.
JENNIFER WALDERA shares her hunger for, and curiosity about, food, travel, and drinks as a freelance writer for numerous mid-Atlantic publications. Her storytelling spans from the importance and fundamentals of local farming to the intricacies of modern mixology. Read more of her work at jenniferwaldera.com.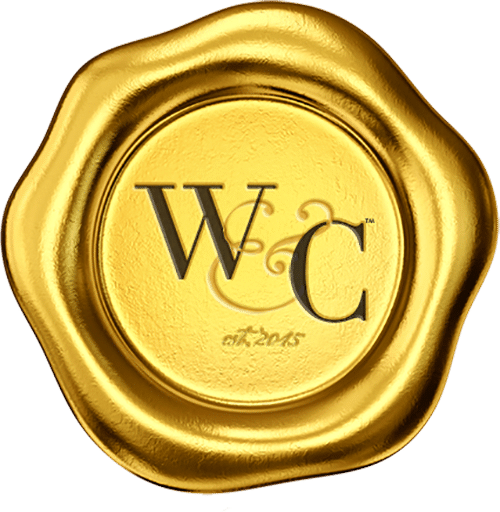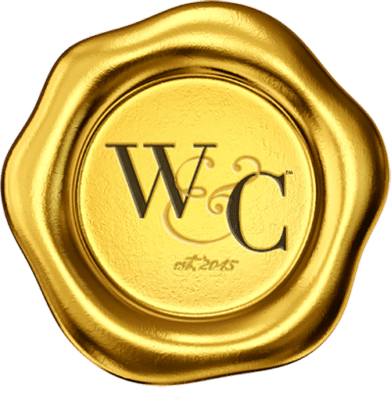 Virginia Wine & Country celebrates elevated living in Virginia Wine Country. Virginia Wine & Country Life is a semi-annual luxury print magazine with a full digital presence. The Virginia Wine & Country Gold Book is an annual guide to the top award-winning wines, wineries and experiences in Virginia Wine Country. The annual Virginia Wine & Country Wedding Planner is an art book of elegant Virginia weddings. The brand includes the Virginia Wine & Country Shop in Ivy, Va. It is a beautiful lifestyle boutique that brings the pages of the magazines to life. Virginia Wine & Country tells the stories of Virginia wineries, the farm-to-table movement, luxury travel, entertaining, art and the elegant country lifestyle. Ivy Life & Style Media also provides branding, web design and PR services for the wine industry.