Nestled in Virginia's hunt country, not far from the bustle of Washington, D.C., sits a state treasure of a bakery that started in a farmhouse and now boasts presidential acclaim. Red Truck Bakery, popular among journalists from the New York Times and well-known individuals like President Obama, offers delicious fare. The Red Truck Bakery Cookbook, by owner, Brian Noyes, brings these aromas and farm-to-table flavors of Virginia right to your kitchen.
This cookbook from "America's favorite rural bakery" offers many of the bakery's drool-worthy recipes, such as Rise and Shine Biscuits, Wild Raspberry Buckle and Maple-Glazed Pumpkin Scones. One of our favorites, especially for fall is this amazing recipe for Green Tomato Pie with a Bacon-Cheddar Crust.
What are Green Tomatoes?
When you hear the term "green tomatoes," it generally refers to tomatoes that are not ripe yet, and thus green. There is a different type of a ripe green tomato that is part of the heirloom family and tastes very similar to a ripe red tomato.
For this recipe, you will be using the typical green tomatoes that are just unripe red tomatoes. Green tomatoes are firmer and tarter, which makes them perfect to put in baked goods, as they will not be runny and mushy like ripened tomatoes. Most of the time, the green tomatoes that are used in recipes are the ones that did not ripen by the end of the growing season.
Green tomatoes are firmer and tarter, which makes them perfect to put in baked goods, as they will not be runny and mushy like ripened tomatoes.
What Can I Make with Green Tomatoes?
Due to the firmness and tart flavor of a green tomato, it cannot be used as a substitute for ripe tomatoes. However, there are plenty of dishes that green tomatoes work perfectly. These tomatoes go well in making sauces and salsas, as well as curries. Fried green tomatoes are a southern classic and go well on salads, with eggs or just on their own! Try out green tomatoes in other baked recipes, such as in casseroles, on pizzas or baked into a frittata or quiche. When green tomatoes are cooked, they become moist, flavorful and add a bright flavor to any dish.
Delicious Southern Green Tomato Pie Recipe
Green tomatoes, with all their heartiness and versatility, are beloved in southern cooking. In this recipe, the smokey, decadent bacon brings out the green tomato's sweet-tartness. To impress your guests, add this to your next backyard BBQ or stay-at-home brunch, and check out our pairing recommendations following the recipe.
Green Tomato Pie with Bacon-Cheddar Crust
A lovely recipe from Red Truck Bakery Cookbook
Ingredients
1/2

recipe

Savory Pie and Quiche Crust dough or 1 store-bought crust

1/2

cup

grated Cheddar cheese

4

slices

bacon

cooked and finely chopped

1

tablespoon

cornmeal

7

medium green tomatoes

sliced into 1/3 inch think rounds

7

slices

bacon

cooked and cut into 1-inch pieces

3/4

cup

mayonnaise

2

large eggs

1 1/2

cups

grated Cheddar cheese

1

cup

grated Parmesan cheese

plus more for garnish

1

tablespoon

unbleached all-purpose flour

1/8

teaspoon

cayenne pepper

1/2

teaspoon

smoked paprika

3

scallions, chopped

plus more for garnish
Instructions
Make the crust: Sprinkle the Cheddar and bacon bits over the disc of dough. Gently knead them into the dough until evenly incorporated, but don't overwork the dough. Wrap the dough in plastic wrap or put it in a freezer bag and chill for 30 minutes before using.

Roll out the pie dough into a 13-inch round, fit it into a 10-inch pie pan, trim, and crimp the edges.

Preheat the oven to 350°F. Place a raised wire rack inside a rimmed baking sheet.

Fill the pie: Sprinkle the cornmeal evenly over the bottom of the pie shell. Layer 3 sliced tomatoes over the bottom. Scatter half the bacon over the tomatoes. Repeat with another layer of 3 sliced tomatoes and the remaining bacon.

In a medium bowl, mix together the mayonnaise, eggs, Cheddar, Parmesan, flour, cayenne, paprika, and scallions. Spread the mixture evenly over the filling.

Arrange the remaining tomato slices in an attractive pattern on top of the mayonnaise mixture.

Place the pie on the prepared baking sheet. Bake for 45 to 60 minutes, turning the baking sheet after 30 minutes, until the exposed filling is golden brown. Let cool for 15 minutes on a raised wire rack before slicing and serving. Garnish with additional chopped scallions and Parmesan cheese, if desired.
What Pairs Well with Green Tomatoes?
When pairing a hard apple with a savory pie that has a lot of strong flavors—salty, spicy, tart and earthy—it's nice to have something light and slightly off-dry to cut through all of those strong flavors, leaving a clean palate. A crisp, lightly carbonated hard apple cider is the perfect pairing. Cider From Mars' off-dry Mellow Gold cider is made from 100 percent Virginia-grown Goldrush Apples and is bright and tart, with tropical notes. A dry cider like one of Castle Hill Cider's Heritage ciders with hints of sweetness also works great with the tart tomatoes and rich crust. If looking for a wine pairing, a floral sparkling rosé would work beautifully, or try a classic lemonade for something non-alcoholic.
For more delicious southern dishes and blue ribbon desserts, check out the Red Truck Bakery Cookbook available in the Wine & Country Shop as well as our Food & Drink section.  ~ 
FRANCESCA BLACK is an avid culinarian and a Wine & Country content creator. She's on a mission to create quality copy that helps to bring new perspectives to the food and culture of Virginia.
JANINE AQUINO has 30 years of business consulting and entrepreneur experience. Her focus lies in Agritourism—the grower, the producer. Having grown up in the Hudson Valley region of New York, on a small family vineyard, she learned grape growing, winemaking and distribution and is the 4th generation in her family to continue in the wine industry. While in NY, she studied food and wine pairings at the CIA and worked for a couple of wineries lining the Hudson River. She then received an opportunity to buy a boutique winery in Ohio, which she did and ran for 10 years. Opportunities were presented to her in VA to take the reins of a couple startup vineyards and fully develop them. After working with the wineries, she started Aquino Baron Consulting, an agritourism consulting company focused on wineries and cideries. She is a member of the Virginia Wineries Association, Virginia Vineyards Association and Shenandoah Valley Wine Trail, and sits on the Waynesboro Tourism Advisory Board.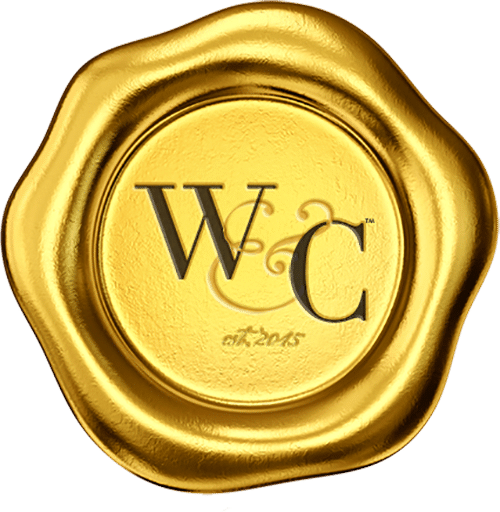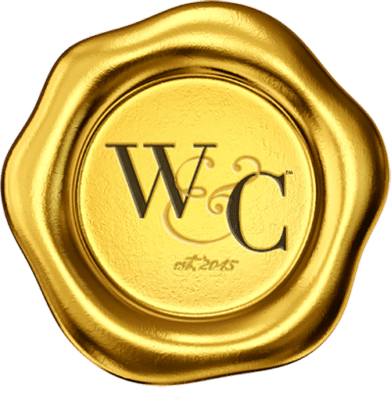 Virginia Wine & Country celebrates elevated living in Virginia Wine Country. Virginia Wine & Country Life is a semi-annual luxury print magazine with a full digital presence. The Virginia Wine & Country Gold Book is an annual guide to the top award-winning wines, wineries and experiences in Virginia Wine Country. The annual Virginia Wine & Country Wedding Planner is an art book of elegant Virginia weddings. The brand includes the Virginia Wine & Country Shop in Ivy, Va. It is a beautiful lifestyle boutique that brings the pages of the magazines to life. Virginia Wine & Country tells the stories of Virginia wineries, the farm-to-table movement, luxury travel, entertaining, art and the elegant country lifestyle. Ivy Life & Style Media also provides branding, web design and PR services for the wine industry.