Cold weather means warm sweaters, firelit nights, cups of hot cocoa and wholesome hearty meals. But turning to comfort foods during the winter months doesn't mean you have to sacrifice healthful eating. This robust stuffed butternut squash recipe will hit the spot this season, giving you the nostalgic holiday flavors you crave while also incorporating super foods. Impressive enough to serve at your next family gathering, but easy enough to cook for yourself on a weeknight, this recipe is sure to please.
How to Pick the Best Butternut Squash
There are three main components to examine when picking out the best butternut squash: skin, size and stem.
First of all, look at the color and texture of the skin. It should be a solid beige or light tan color all over, without bruises or deep cuts, as these can introduce mold and bacteria. Also avoid green spots, as they are a sign of under-ripe squash. The rind should have a matte finish—a glossy appearance is a tell-tale sign that the squash is already too ripe.
Next, the size of the squash can help determine the quality of the produce. A ripe squash tends to be 8–12 inches in length and will feel heavy for its size. A squash with a fat neck and small bulb indicates that the seed cavity will be small and yield the most meat.
Lastly, observe the stem. A full-stemmed squash will keep longer while a squash with no stem is potentially already past its prime.
How to Peel Butternut Squash
While you can peel a butternut squash straight from the market without any prior preparation, the trick to saving your hands, and a lot of time, is the microwave.
Prepare your squash for microwaving by slicing off both ends of the squash and discarding. Then, if your recipe calls for cubed or diced squash, you can cut the squash in half, where the small, cylinder shape meets the bulb. Or, if your recipe, like this one, calls for intact halves, make a few large slits through the skin with a sharp knife to help the air release as the squash heats up.
Microwave your squash for 3–5 minutes (though around 3 and a half is usually the sweet spot), and then let the squash rest for 2 minutes, or until it is cool enough to handle. Simply use a very sharp knife or peeler and the skin should peel away with ease.
How Do You Hollow Out a Butternut Squash?
To hollow out your butternut squash (whether or not you've already peeled it), make sure both ends have been removed. Stand it on the larger flat end and slice down the middle lengthwise. If you've separated the neck and bulb in the peeling process, you will only need to do this to the bulb, as this is where all of the seeds are located.
Once the seed-pocket is exposed, use a sturdy spoon to scoop out seeds like you would a pumpkin. If needed, you can use the tip of a knife to create a border around the seed pocket to insert your spoon to get started.
Seed tip: instead of discarding the seeds, you can roast them for garnishing.
What Foods Pairs Well With Butternut Squash?
One of the great things about butternut squash is its versatility. It can be made as either a sweet or savory dish, and can be paired with either as well.
If you are creating a sweet dish with your squash, think of using herbs and flavorings like cinnamon, ginger, nutmeg, cloves, brown sugar, maple syrup and honey. Common produce used alongside sweeter squash dishes are apples, pears, sweet potatoes, parsnips and carrots. Dishes that pair well with your sweet squash include caramelized pork or a goat cheese and berry salad.
If you are creating a savory dish with your squash, try herbs like thyme, sage and oregano. Produce that will work nicely with a savory squash include nuts, eggs, onions, leeks, corn, spinach, kale and broccoli. Roasted butternut squash is perfect for the holidays, because it pairs well with almost any holiday main, such as roast chicken, turkey, ham or prime rib.
For an extra punch, try sweet or savory butternut squash dishes with a pinch of cayenne.
The Health Benefits of Quinoa
The health benefits of quinoa are seemingly endless. Although often used in place of grains, quinoa is actually a seed from the same family as spinach. It is rich in fiber, minerals, antioxidants and is one of the only plant-based foods that has sufficient amounts of all nine essential amino acids.
Quinoa has been proven to improve heart health, because it contains heart-healthy monounsaturated fat as well as omega-3 fatty acids. The good fiber it contains can also help lower cholesterol.
Due to its high fiber and protein content, it has also been shown to increase satiety while maintaining blood sugar levels for a longer period of time than other grains like rice or barley. This can help individuals looking to manage weight or diabetes.
Since quinoa is naturally gluten-free and nutritionally dense, it is a perfect option for people suffering with gluten intolerances or coeliac disease. Other benefits of quinoa include anti-inflammatory properties, digestion aid and prebiotic properties.
Tips on Cooking Quinoa
While cooking quinoa may look as simple as boiling water, it is very easy to end up with something mushy or soggy. There are some specific tricks that can help you get the fluffiness and texture results for your dish.
Before cooking, do not pre-soak it. Instead, rinse your quinoa briefly to help it keep its fluffiness.
When cooking quinoa, follow the basic 2-to-1 ratio with water: 2 cups water for every 1 cup quinoa. Simmer your water/quinoa for about 15 minutes and then drain. It usually takes quinoa around 15 minutes to cook thoroughly. However, monitor your quinoa as it simmers to ensure it is tender. A white "tail" should appear around each grain when ready.
After cooking, use a fine mesh strainer to thoroughly strain the quinoa. It naturally holds a lot of water, and can become mushy.
Stuffed Butternut Squash with Chickpeas, Cranberries and Quinoa Recipe
Be sure to choose firm, fragrant squash that are similar in size so that they roast equally. Feel free to top with chopped, toasted nuts such as cashews or pecans or a shaved hard cheese such as parmesan or pecorino for an extra touch. Substitute other types of squash here such as acorn or honeynut if preferred as well.
Ingredients
2

Butternut Squash

about 2 1/2 lbs each

1/2

cup

cranberries

dried

1

can

quinoa

rinsed well

3-6

tbsp

olive oil

good quality

1/4

cup

lemon juice

fresh

1

tsp

lemon zest

1/2

tsp

smoked paprika

1

pinch

nutmeg

fresh ground black pepper

to taste

kosher salt

to taste

local honey

drizzled
Instructions
Preheat oven to 400 degrees. Halve butternut squash and scoop out the seeds. Drizzle all over with a few tablespoons of olive oil and 1 teaspoon salt.

Roast squash cut-side up on a foil-lined, rimmed baking sheet for 40-50 minutes or until a fork can be easily inserted. After roasting, let cool slightly and scoop out a few tablespoons from each roasted squash to make room for the filling. Reserve extra squash.

While the squash is roasting, combine quinoa with 2 cups of water or broth in a heavy-bottomed saucepan. Bring to a boil, cover, and reduce the heat to a simmer for 15 minutes or so.

Drain any excess liquid from the quinoa over a fine-mesh strainer and let sit, covered, for another 15 minutes. Fold in dried cranberries, olive oil, lemon juice and zest, mint, parsley, rinsed chickpeas, reserved squash, spices, black pepper and salt.

Line squash side by side and fill with the quinoa filling. After arranged, drizzle with local honey and extra olive oil. Sprinkle with more fresh herbs. Add any other desired garnishes such as shaved cheese or toasted nuts. Serve warm.
Indulging in classic comfort foods this time of year doesn't mean you have to skimp on presentation or health. Along with this recipe, try serving complementary flavors like locally baked bread with some pear preserves or this rich fig spread by the Preservation Society to add a little panache to the meal. Adorn your table with beautifully seasonal pieces like these pewter apple shakers to incorporate style with traditional elements. However you choose to dress this dish, just remember to enjoy!
For a drink pairing, try flavor-rich whites like oak-aged Chardonnay, and Rhône varietals like Viognier and Roussanne. If you want a red, try wine made from Rhône varietals like Grenache and Syrah. For craft beer lovers, a saison or amber ale would pair nicely with this dish and lean towards the flavors of the season.
For even more tasty farm-to-table recipes, see our Food & Drink section. ~
MANDY REYNOLDS has a masters in arts marketing and was a press liaison for the Edinburgh International Festival. She currently works as a Marketing Specialist in Raleigh, North Carolina.
A former chef, FRANCESCA BLACK is an avid culinarian and Wine & Country content creator. She's on a mission to create quality copy that helps to bring new perspectives to the food and culture of Virginia's farm-to-table scene.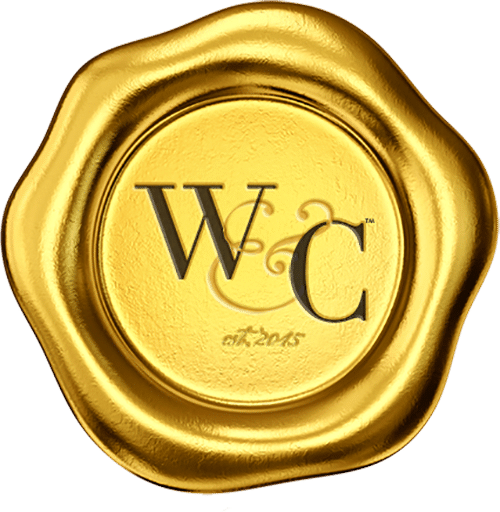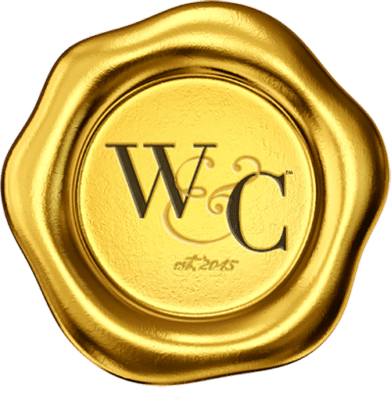 Virginia Wine & Country celebrates elevated living in Virginia Wine Country. Virginia Wine & Country Life is a semi-annual luxury print magazine with a full digital presence. The Virginia Wine & Country Gold Book is an annual guide to the top award-winning wines, wineries and experiences in Virginia Wine Country. The annual Virginia Wine & Country Wedding Planner is an art book of elegant Virginia weddings. The brand includes the Virginia Wine & Country Shop in Ivy, Va. It is a beautiful lifestyle boutique that brings the pages of the magazines to life. Virginia Wine & Country tells the stories of Virginia wineries, the farm-to-table movement, luxury travel, entertaining, art and the elegant country lifestyle. Ivy Life & Style Media also provides branding, web design and PR services for the wine industry.