Gardeners far and wide often have an overabundance of tomatoes in the summer months to either enjoy fresh from the vine or as part of a favorite dish. Whether you're harvesting beautiful heirloom tomatoes right from your garden or enjoying the bounty at the local farmers market, you are probably on the lookout for new ideas on how to serve them, and we're here to help with our fresh Caprese Salad recipe from our Wine & Country recipe box.
Tomatoes, especially of the heirloom varieties, have beautiful, rich and varied flavors. Showcasing the richness of these flavors with a traditional Italian Caprese Salad is a no-cook way to make the most of this beloved fruit and makes a stunning addition for your next patio party or picnic.
What Does Caprese Mean?
This Italian classic "Insalata Caprese," meaning "Salad of Capri," is named after the famous white-cliffed resort island of Capri in the south of Italy.
How Do You Make a Caprese Salad?
Creating a Caprese Salad is easy, but it is the quality of its ingredients that make it successful. A simple and elegant appetizer, it is comprised of rich flavorful tomatoes, high-quality mozzarella, a dribbling of the highest standard fruity olive oil, excellent sea salt, freshly ground pepper, then topped with the freshest basil.
The flavors will truly shine, and you'll begin to feel the fresh breeze of sea air from Capri with your very first bite. See our recipe below for a simple step-by-step guide to make your own.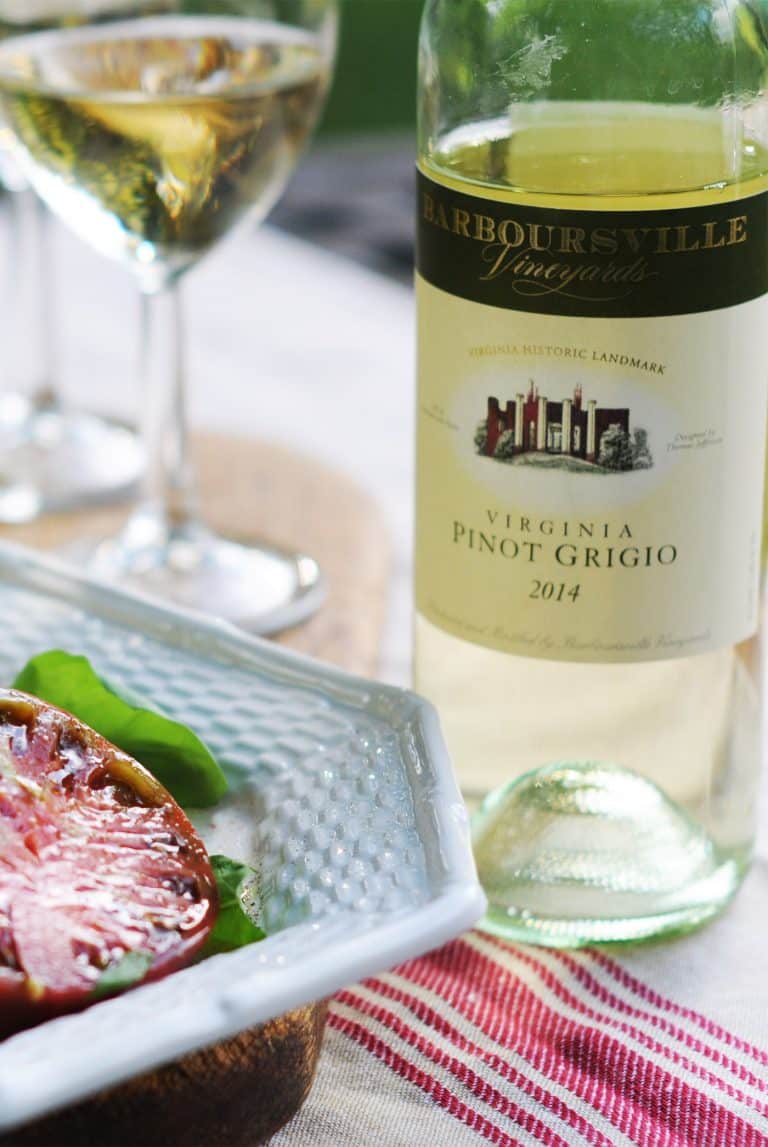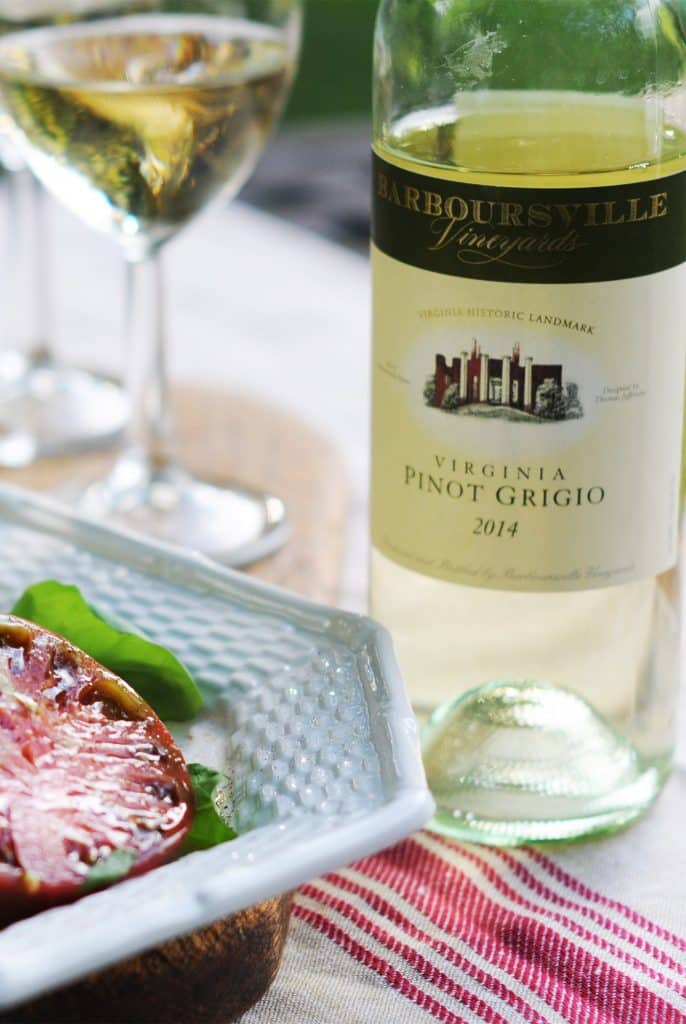 Pairing a Virginia wine made by Italians with this beautiful classic Italian dish is a match made in heaven.
What Wine Should You Pair with Tomatoes?
It's hard to beat this dish for easy, no-fuss entertaining. However, because tomatoes are so acidic, finding the right wine pairing can be a challenge. Stay clear of wines that are too low in acid, like a heavy oak-aged Chardonnay, as the wine will lose any pronounced flavors and come across flat.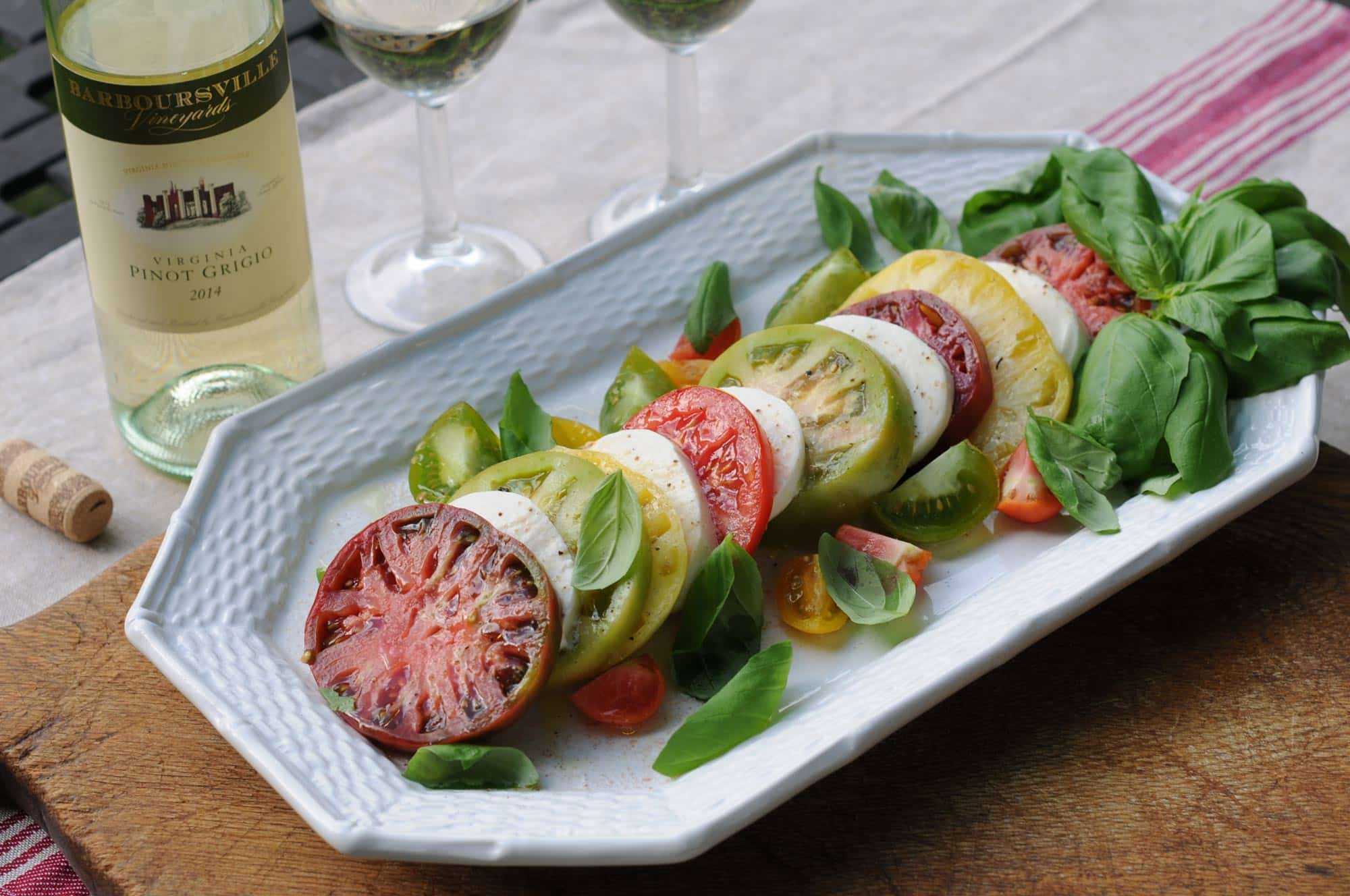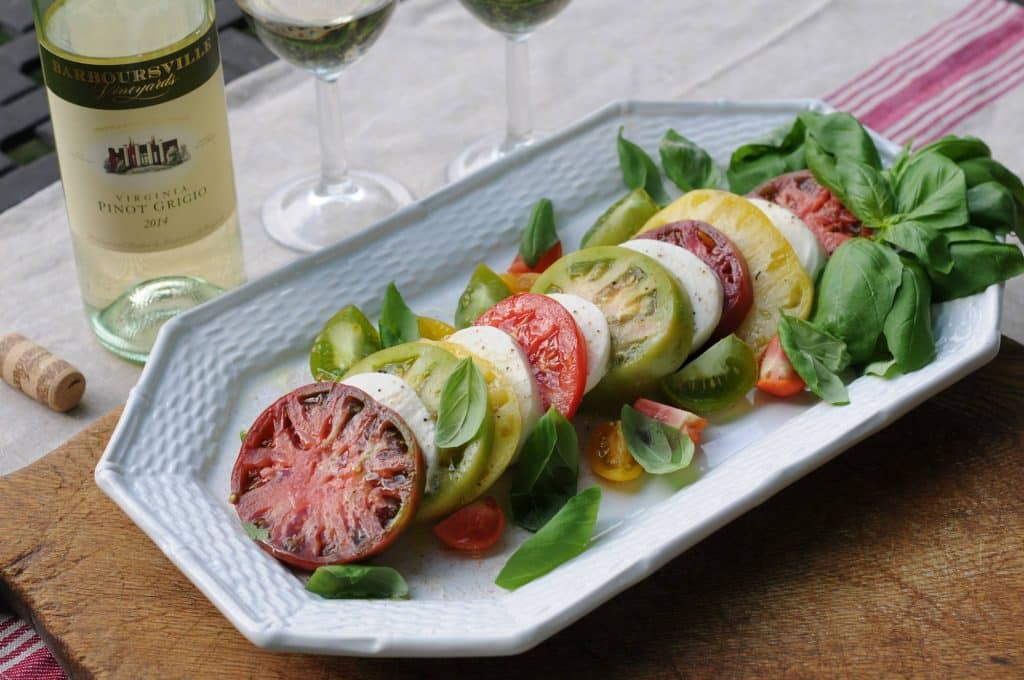 Is There a Virginia Wine That Pairs Well with Tomatoes?
Tom Walters, who likes to be known more modestly as the wine "geek" rather than wine "expert" at Foods of All Nations, knows his stuff no matter what his preferred title. With the tomato and wine pairing challenge before us, we went to him for advice. His recommendation was Barboursville Vineyards' 2014 Pinot Grigio for its crisp and balanced flavor.
We contacted Barboursville Vineyards' Sommelier Professionista, Alessandro Medici, to see what he thought. The vineyard's Italian owners, Gianni and Silvana Zonin, invited Medici, an Italian native, to serve as the Sommelier at the vineyard's fine-dining restaurant, Palladio. Sixteen years later, he still helps uphold the restaurant's impeccable style and taste.
Of the 2014 Pinot Grigio, Alessandro responds, "It has delicate citrus and floral notes with balanced acidity and a refreshing finish. It pairs well with all Italian appetizers, from salty Prosciutto to fresh Caprese Salad. I currently have Tomato and Burrata Salad on my menu at Palladio, and I am serving it with our Vintage Rosé, but either Pinot Grigio or Sauvignon Blanc would do as well."
Whether you go with a more balanced Pinot Grigio or a beautiful summer Rosé, you can find just the right pairing for those gorgeous and flavorful tomatoes.
Make Our Fresh Caprese Salad Recipe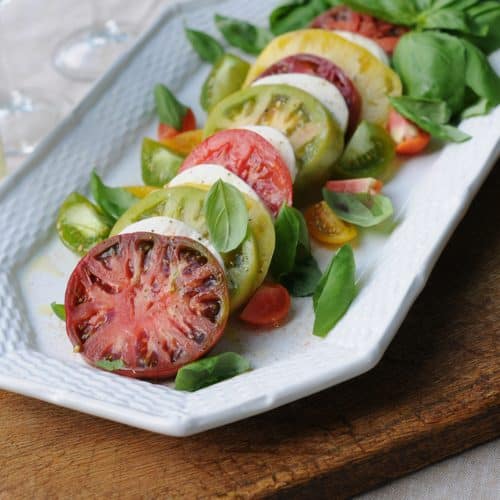 Classic Italian Caprese Salad
Use the abundance of your summer garden to make this classic dish.
Ingredients
4

Tomatoes

1/2

pound

Fresh Mozzarella Cheese

1/4

cup

Fresh Basil

Olive Oil

Sea Salt + Fresh Ground Pepper
Instructions
Rinse tomatoes and basil.

Slice the tomatoes and mozzarella into thick slices.

Layer tomatoes, mozzarella, and whole basil leaves on a plate.

Drizzle with Olive Oil and sprinkle a bit of sea salt and fresh ground pepper.
Get More Wine & Country Recipes
Pairing a Virginia wine made by Italians with this beautiful classic Italian dish seemed to be a match made in heaven. So harvest those tomatoes, grab some basil and mozzarella, and let the summer feast begin with our Caprese Salad Recipe!
Want even more inspiration for your table? We're always sharing more Wine & Country recipes, wine features and more here. ~
MANDY REYNOLDS, a former press liaison for the Edinburgh International Festival, has a master's in art and history and enjoys local culture especially our delicious farm-to-table cuisine.
SHOP THE WINE & COUNTRY STORE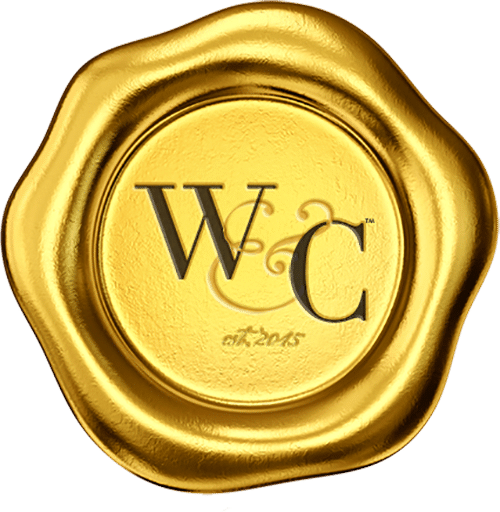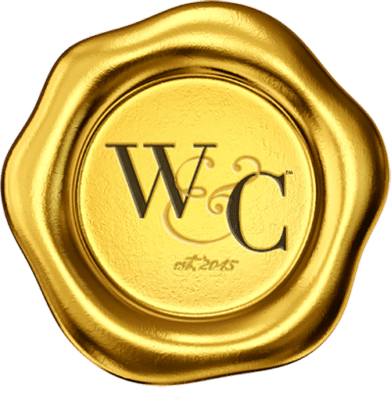 Virginia Wine & Country celebrates elevated living in Virginia Wine Country. Virginia Wine & Country Life is a semi-annual luxury print magazine with a full digital presence. The Virginia Wine & Country Gold Book is an annual guide to the top award-winning wines, wineries and experiences in Virginia Wine Country. The annual Virginia Wine & Country Wedding Planner is an art book of elegant Virginia weddings. The brand includes the Virginia Wine & Country Shop in Ivy, Va. It is a beautiful lifestyle boutique that brings the pages of the magazines to life. Virginia Wine & Country tells the stories of Virginia wineries, the farm-to-table movement, luxury travel, entertaining, art and the elegant country lifestyle. Ivy Life & Style Media also provides branding, web design and PR services for the wine industry.