Equestrian events in Virginia are known for encompassing exhilarating horse races, exciting polo matches and, of course, an elegant tailgate to accompany the activities of the day. Steeplechase spreads vary from person to person, with every individual customizing their cuisine to match the tastes and preferences of their guests. However, there are certain foods that are a must-serve at any Virginia steeplechase. We are sharing classic and Delicious Tailgate Dishes to inspire your next race day spread as we head into horse race season.
Fancy Tailgate Entrees
A Virginia steeplechase is the perfect place to pull out all the stops. To impress your guests, consider offering a selection of elevated tailgate dishes with a southern twist. Dishes like shrimp and grits incorporate an element of elegance, while still maintaining that Virginia style. To really spoil the spectators, dishes like these fresh Chesapeake Bay oysters with lemon wedges and grilled shrimp with tarragon and lemon pepper garlic butter are easy ways to elevate your tailgate spread and will have your guests coming back for more. If looking for a recipe to inspire a fantastic seafood tailgating feast, see this Mussels & Chorizo dish. When deciding what beverages to serve with your dish, consider these Seafood and Wine Pairings ideas.
If looking to join a tailgate contest like the 2021 "Bond from Across the Pond" themed contest at The Montpelier Hunt Races, it's a great idea to incorporate some of these Delicious Tailgate Dishes into your spread. Martha Strawther, the long-serving Executive Director of the Montpelier Hunt Races, notes that this year's theme is in honor of the traditional ties we have to steeplechasing in England and enthused that tailgate setups can be very elaborate with crystal candelabras and custom flower arrangements. In order to win the tailgate contest, participants will be judged by Chef Billy Corbett from The Inn and Tavern at Meander, a beautiful historic country inn set in the foothills of the Blue Ridge Mountains, who is also one of our Wine & Country editors. To impress the judges, both Strawther and our staff experts agree that paying extra attention to the theme and incorporating it into both the décor and cuisine is the key to winning a tailgate competition. Consider traditional British meals like fish and chips or bangers and mash, and place it all atop a union jack table setting for a winning tailgate spread.
Tailgating Foods for Cooler Weather
When fall weather turns cooler, there's nothing better than a homemade chowder or chili to warm the bellies and souls of any tailgating group. Crowd pleasers every time, these comforting and Delicious Tailgate Dishes are perfect for chilly weather and are easy to make in large quantities. Hearty and cozy recipes like this Eastern Shore corn chowder and homemade chili are classic Southern staples that are sure to please your crowd of hungry horse race attendees. Fancier cold weather dishes, such as lobster bisque, are the perfect accessories to bring to a steeplechase event if planning to enter a tailgate contest, or even just to share with friends and family. Our Crab Bisque Recipe is another perfectly rich and velvety dish you should include in your next horse race tailgate menu.
Crowd-Pleasing Finger Foods for Your Tailgate
From meatballs and dumplings to deviled eggs, easy-to-graze foods are a welcome sight to keeping a tailgate going and everyone fed. Finger foods are an all-around tailgate essential for a number of reasons, including they are easy to travel with, easy to serve and always crowd-pleasing.
Pack a variety of bite-sized appetizers into your car and set them up beside any popular dips or a charcuterie board. Guests will love the grab-and-go aspect of your tailgate, and tailgate contest judges will be wowed by the variety of dishes in your spread. Even more, you can get creative with the servingware and utensils and incorporate individual flair and style. Find everything from silver and equestrian accents to artisan-made items in our Servingware Collection at the Wine & Country Shop.
Finger foods are an all-around tailgate essential for a number of reasons, including they are easy to travel with, easy to serve and always crowd-pleasing.
Simple homemade recipes that include local ingredients are another way to increase the quality of your dishes and impress both your audience and the judges of a tailgate competition. Essential party foods like a classic chip and dip combo will also work well at a steeplechase tailgate. Consider researching popular tailgate dips for inspiration to incorporate into your spread.
Vegetarian & Vegan Tailgate Recipes
Pack the portable grill and fill the air with the wonderful aroma of veggies roasting away. Without much attentiveness, these beauties fresh from the garden or farmers market can enhance the selection of the dishes offered and please those plant-based guests, too! Keep your tailgate spread healthy and simple with dishes like artisan grilled vegetables and roasted carrots and onions. If going for a more elevated tailgate spread and looking to increase your chances of winning a tailgate competition, consider recipes like a delicious eggplant caviar, which is both wonderful on its own, as a dip or atop a cracker for a light and healthy appetizer.
With tailgating season upon us, we hope you try one of our Delicious Tailgate Dishes at your next horse race, polo match or college football game tailgate. Find Easy Tailgate Dish Ideas that are perfect for a steeplechase tailgate in our Tailgating section. Add a sweet treat to your delectable tailgate spread by browsing the recipes in the Dessert Ideas for a Steeplechase Tailgate round-up. And to help decide what to pair with your tailgate spread, see these Seafood & Wine Pairings and Wine & Cheese Pairings articles in the Food & Drink section. ~
NADIRAH MUHAMMAD is a graduate of George Mason University's Rhetoric & Writing Studies Program and serves as editorial assistant with Ivy Life & Style Media. She is dedicated to exploring the world through writing and adding eloquence to everyday life.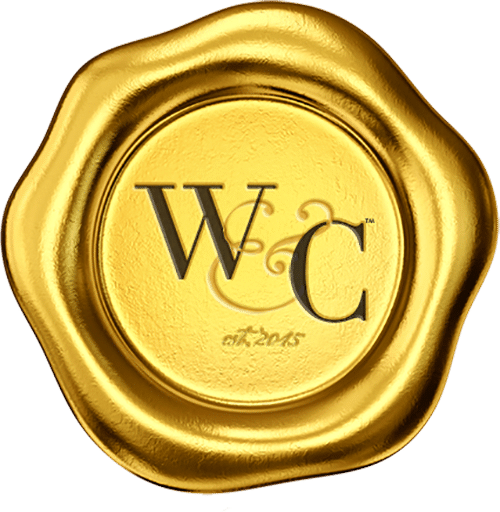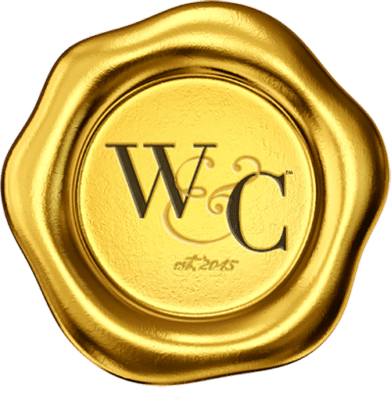 Wine & Country celebrates elevated living in Virginia Wine Country. Wine & Country Life, a semi-annual life & style magazine, and Wine & Country Weddings, an annual art book celebrating elegant Virginia weddings, are complemented by the Wine & Country Shop in Ivy, VA—a beautiful lifestyle boutique that brings the pages of the magazines to life. The Shop features over 40 Virginia artisans with everything from tailgating essentials and Dubarry attire to locally made foods and award-winning Virginia wines and craft beverages for your next event. Wine & Country covers the grape-growing foothills of the Blue Ridge Mountains from Lynchburg to Leesburg, including points in between like Charlottesville and Middleburg. Ivy Life & Style Media also creates other projects, including CharlottesvilleFamily.com, a collection of local resources including a popular calendar of events, family services guides and features on education, health and family day trips for parents and teachers in Charlottesville, as well as the CharlottesvilleWelcomeBook.com a guide to resources for Charlottesville tourists and newcomers.